---
Identifying what
the customer wants
What are the biggest successes and failures in travel F&B? m1nd-set Travel Retail Research Director Clara Perez presented a series of insights on drivers and turnoffs in the industry, based on a special study commissioned by The Moodie Davitt Report for FAB 2019. The research is based on interviews with 1,600 global travellers.
Some of the results can be seen in the charts on this page. Among the highlights, the research showed that among those who visit F&B outlets, the main advantages or reasons for doing so are:
It is a good way to kill time
More choice than inflight
Comfortable seating or Wi-Fi
Convenient
Like the offer/variety
Try local flavours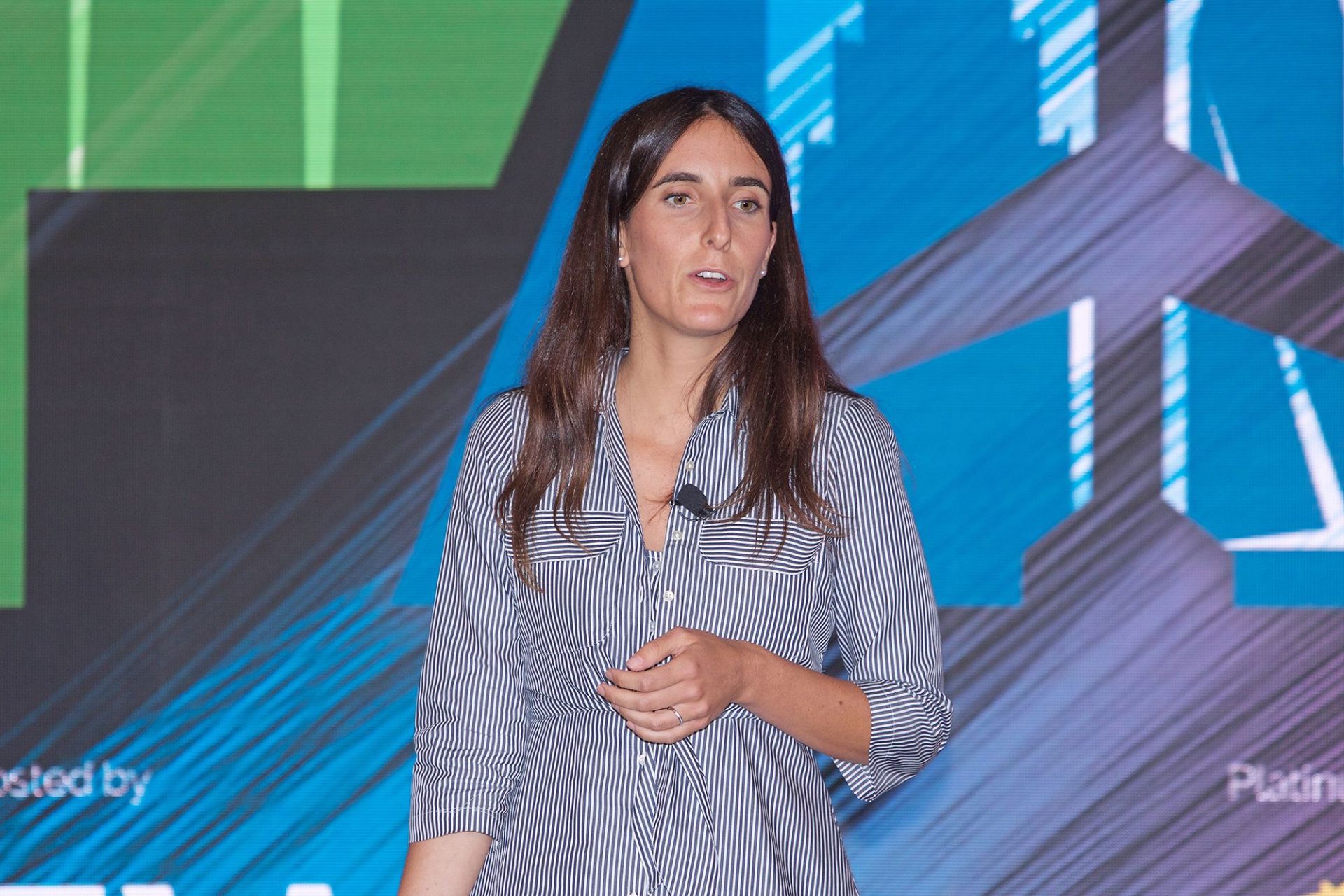 Clara Perez: Speed of service is a critical factor for travellers
The importance of local flavours has been a major theme of the conference, Perez noted, and concessionaires and airports are "working hard to make it a more relevant reason" to visit F&B concessions.
It is also notable that value for money and pricing only come after this. However, the perception of airport F&B as over-priced is considered the main disadvantage, and this stood out clearly in the research, according to Perez. Other disadvantages are a lack of time and limited choice, with a lack of healthy options the fifth most-cited reason. This has been another key theme of the conference, and is particularly an issue among millennial travellers, Perez said.
Fast service is clearly the most important aspect of the airport dining experience, according to the research. It is considered a more important factor at the airport than in consumers' home countries or their destination.
The availability of healthy and light options comes second, while the ability to try local flavours comes third. However, this factor is less important at the airport than at the destination.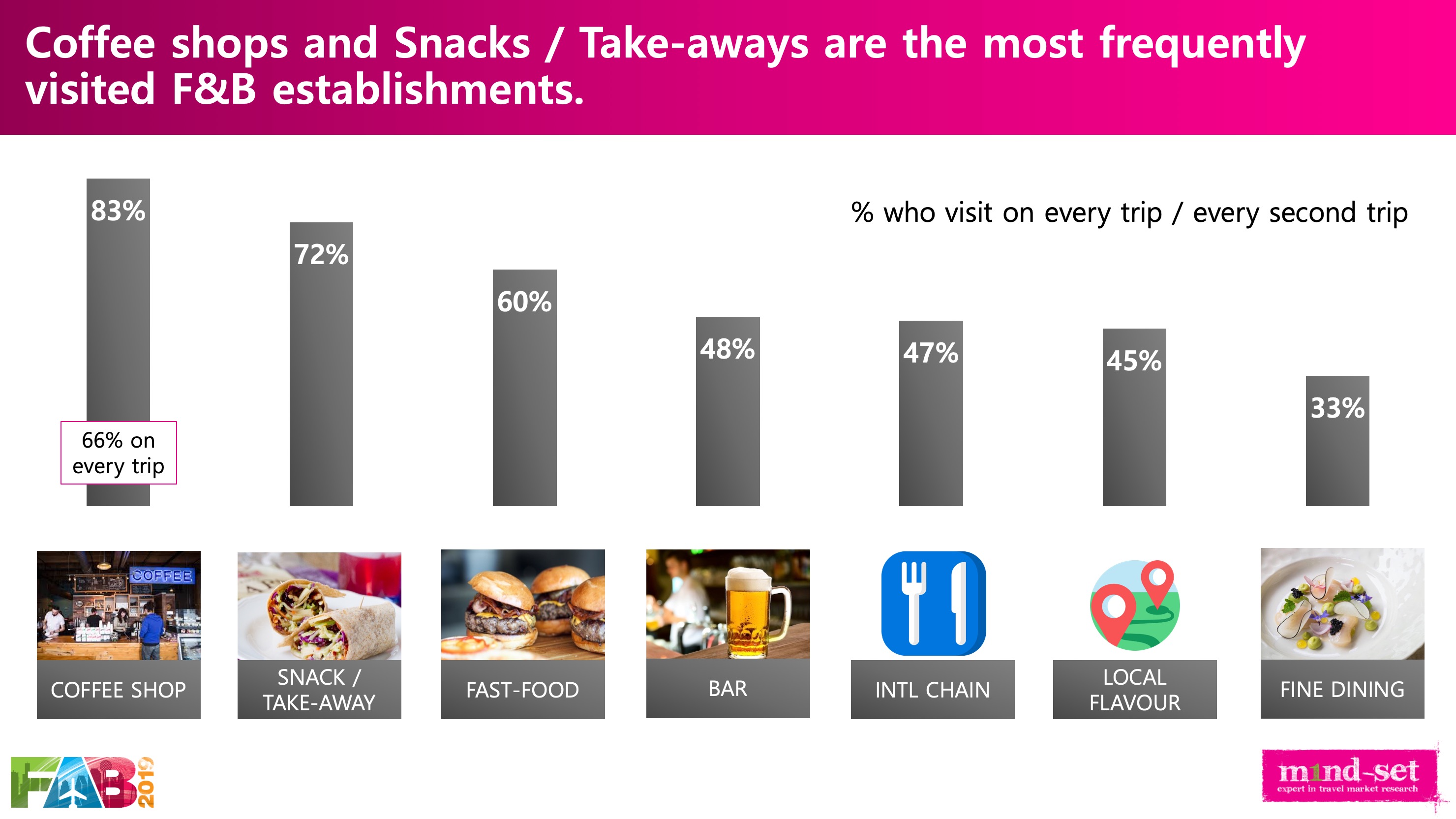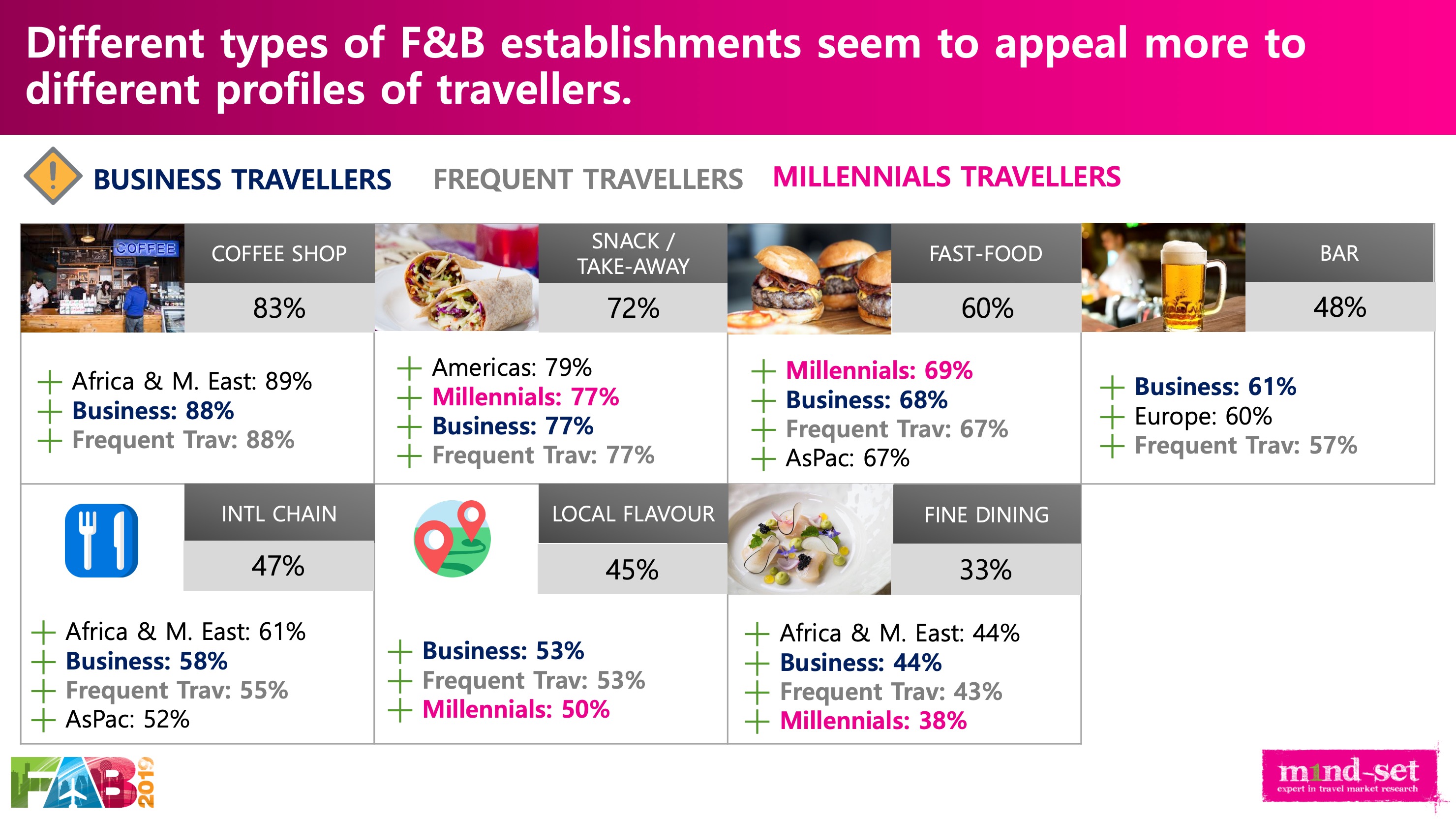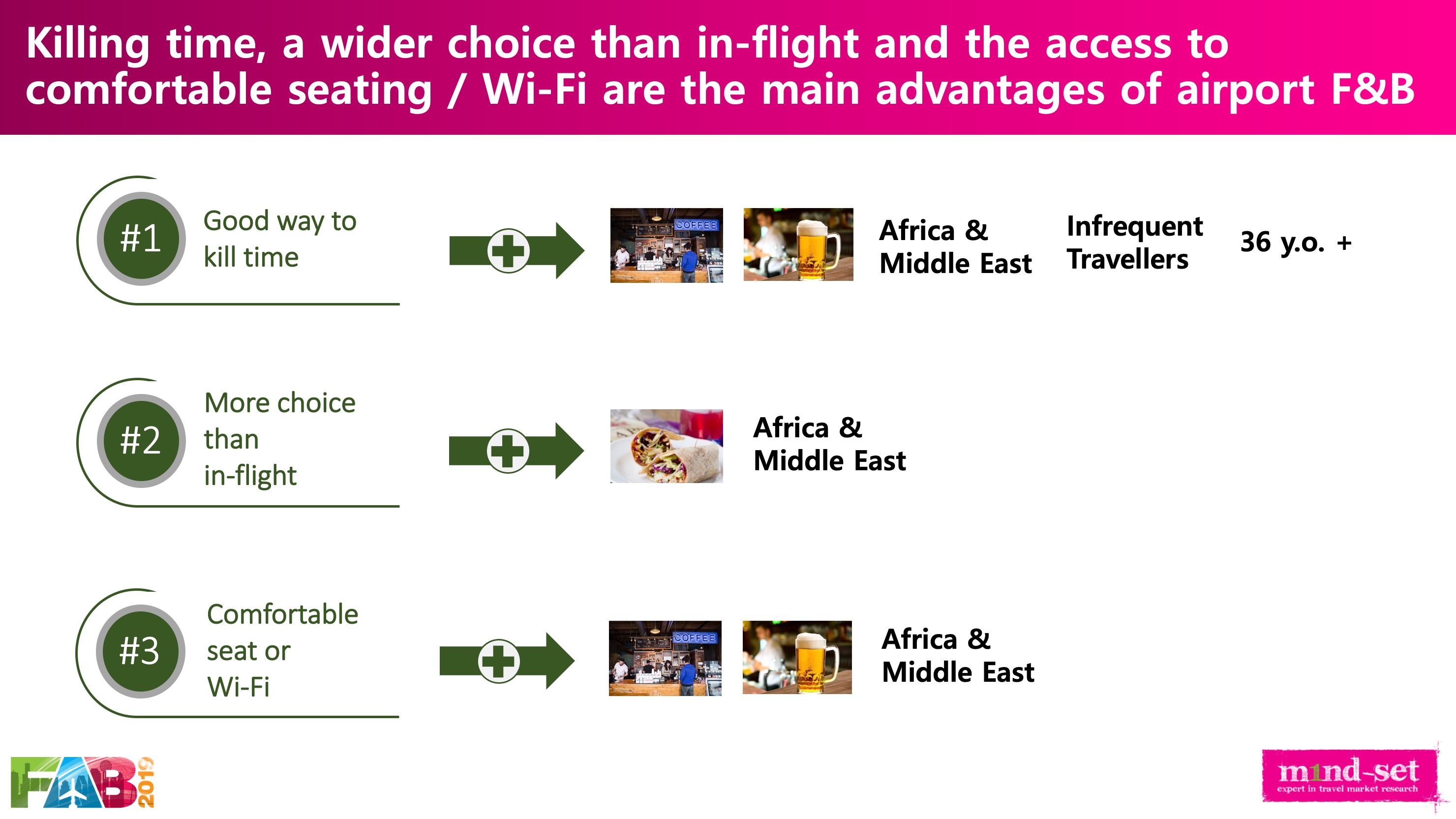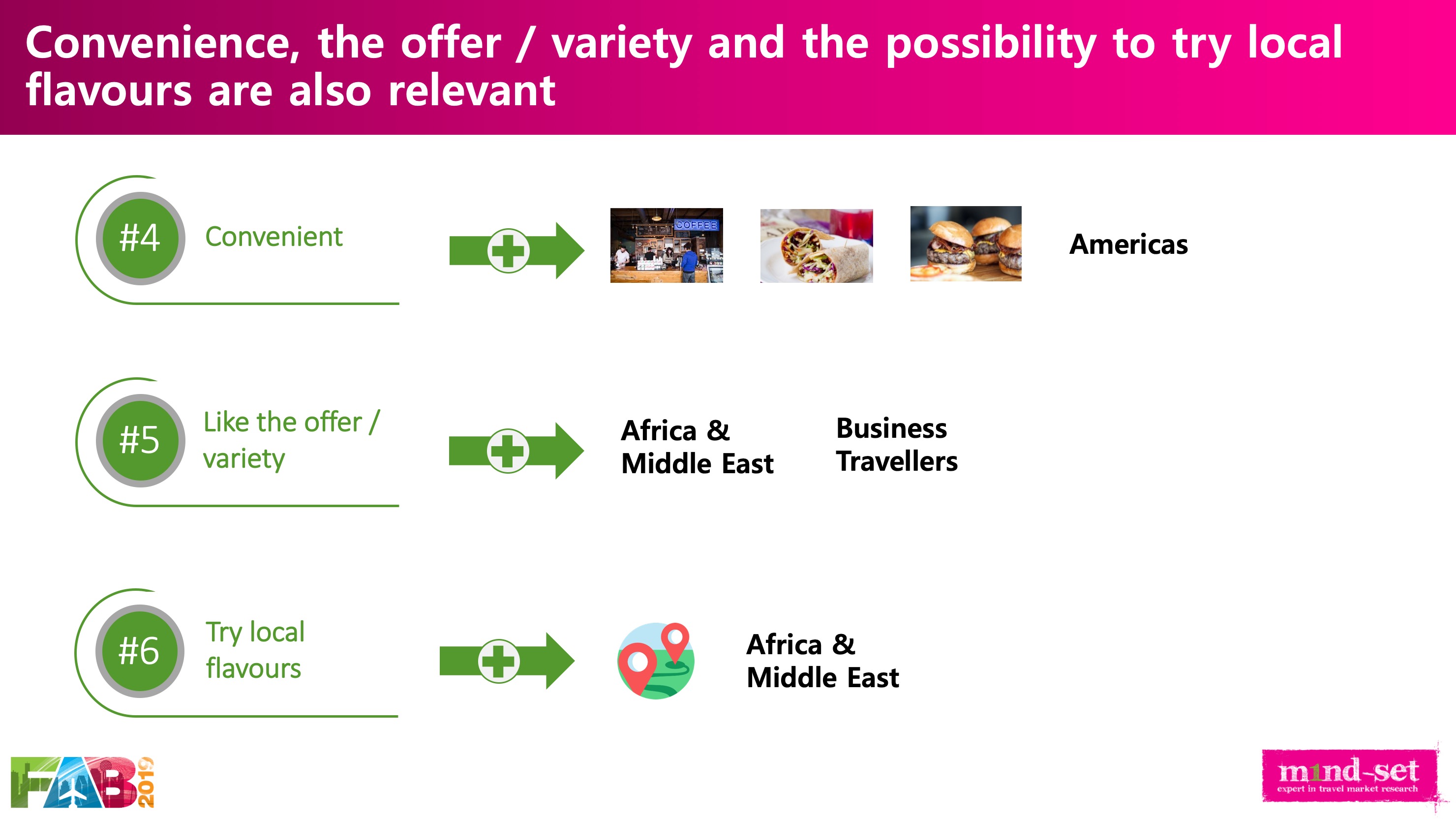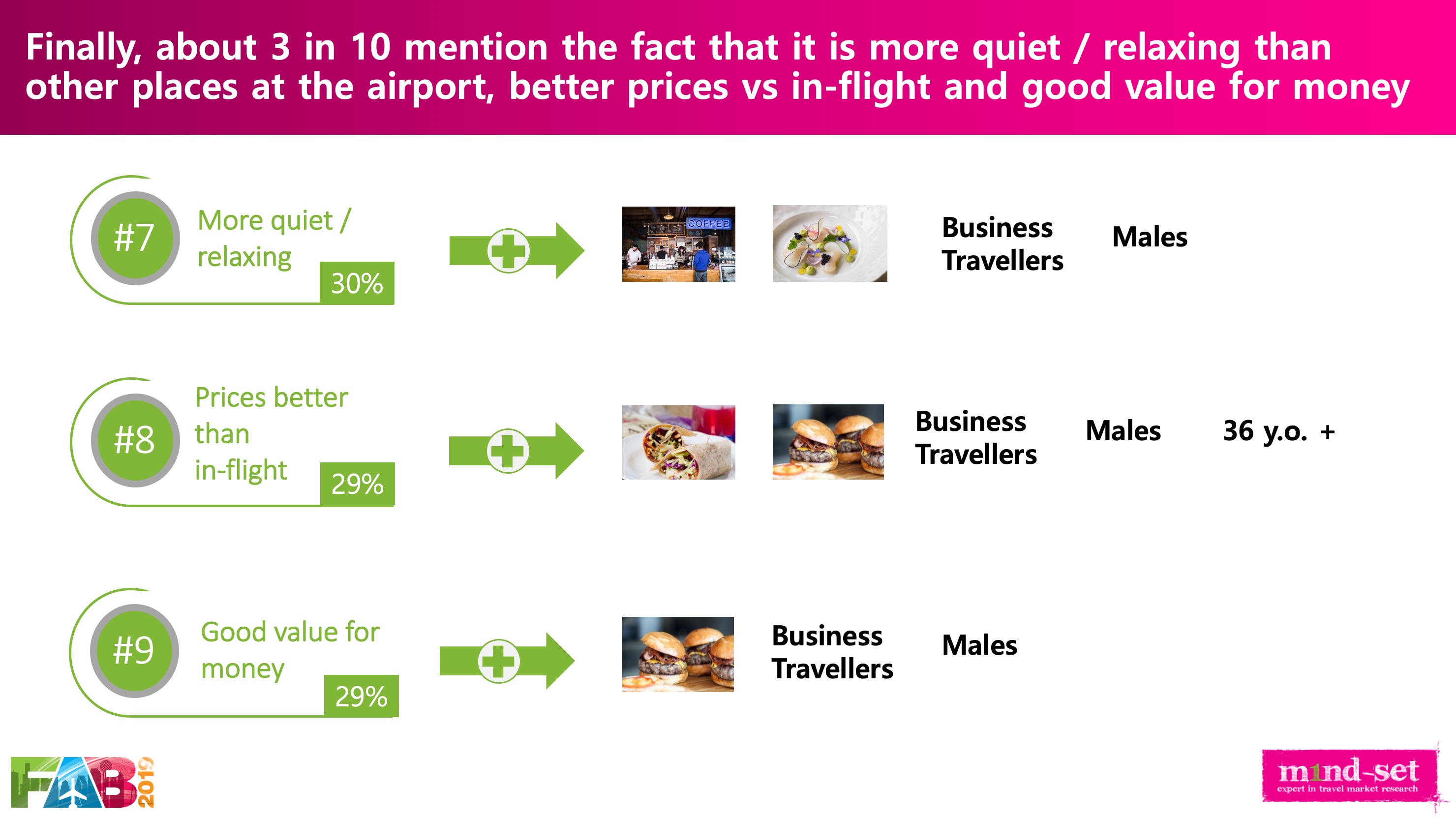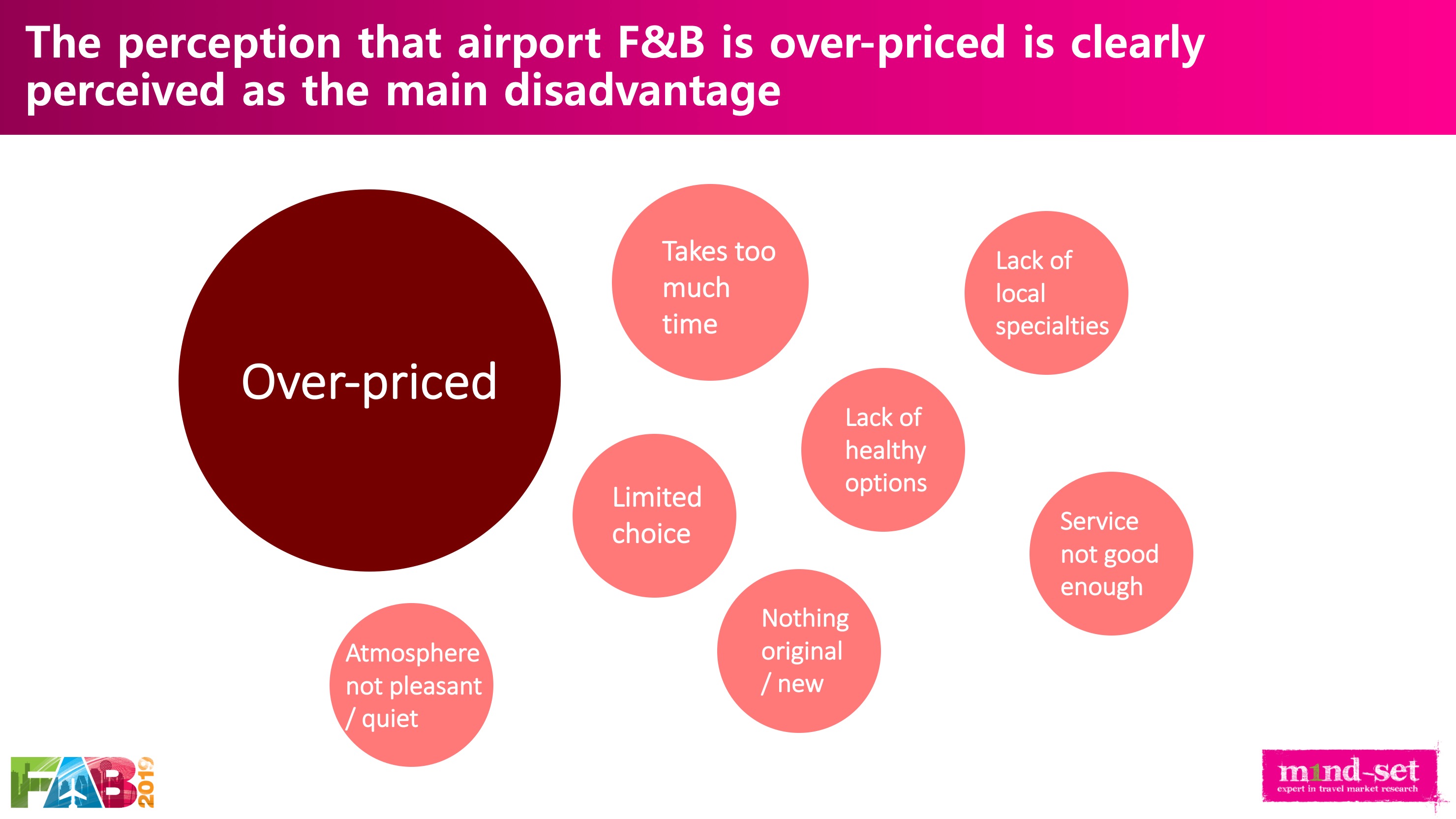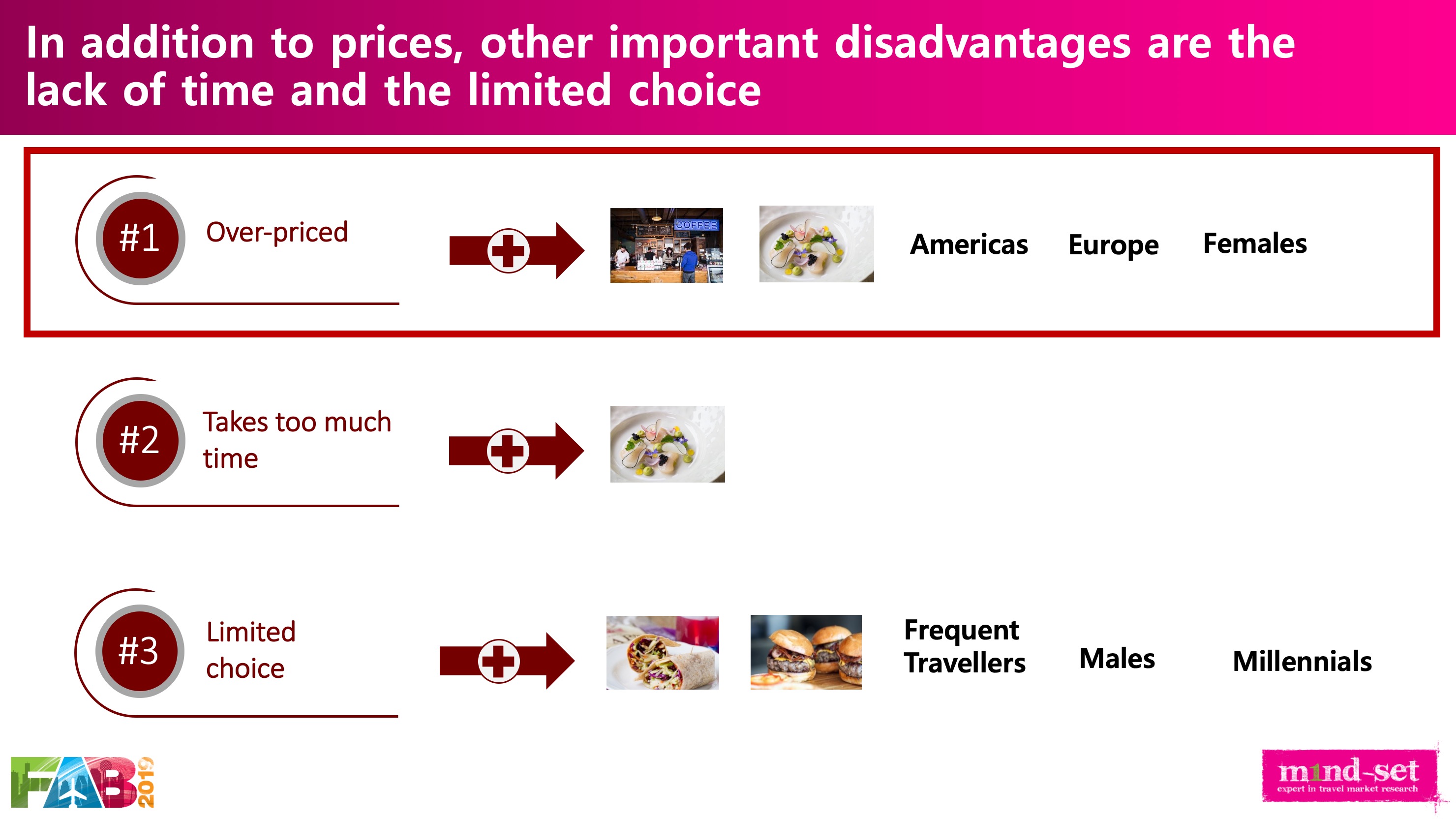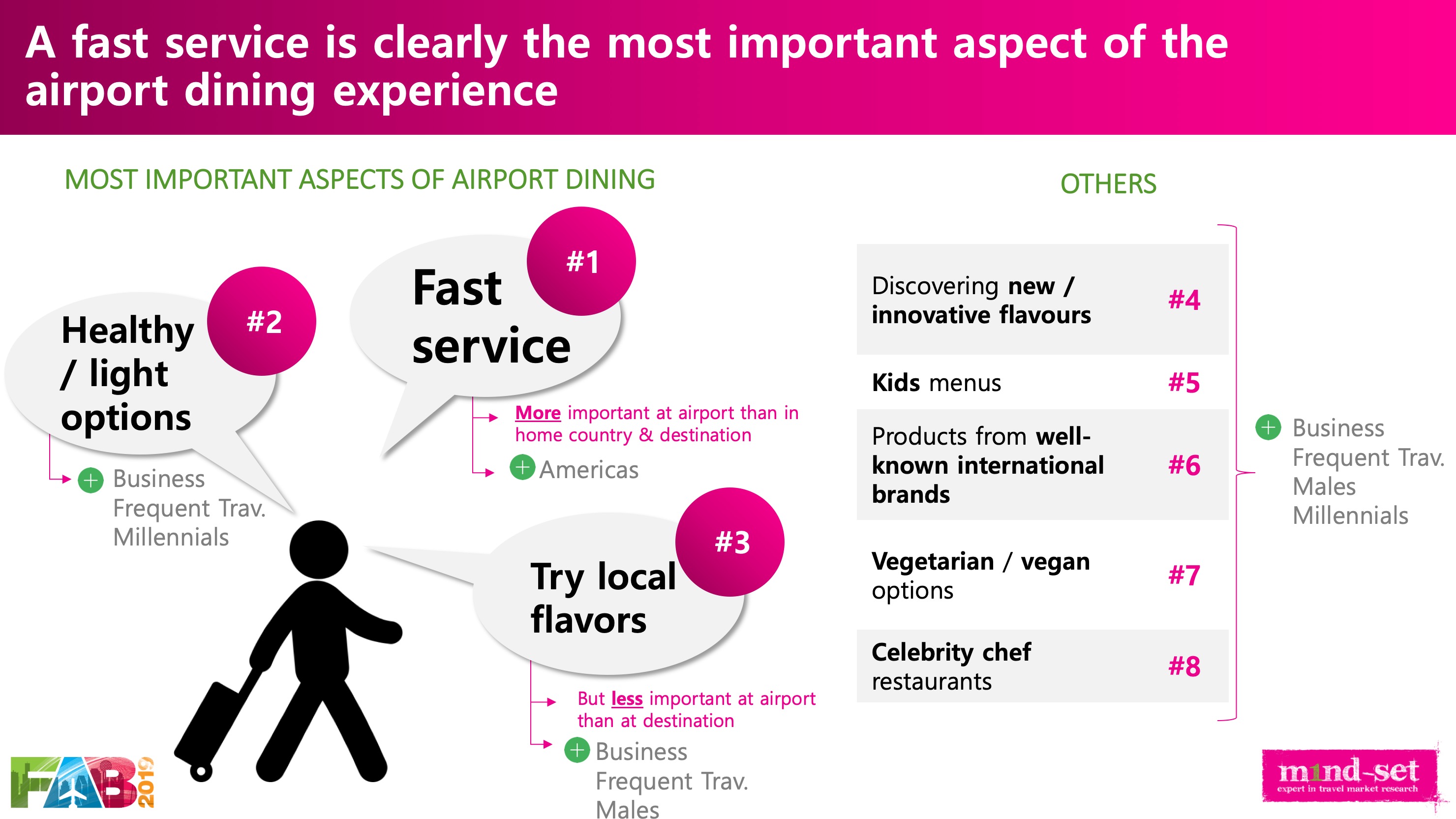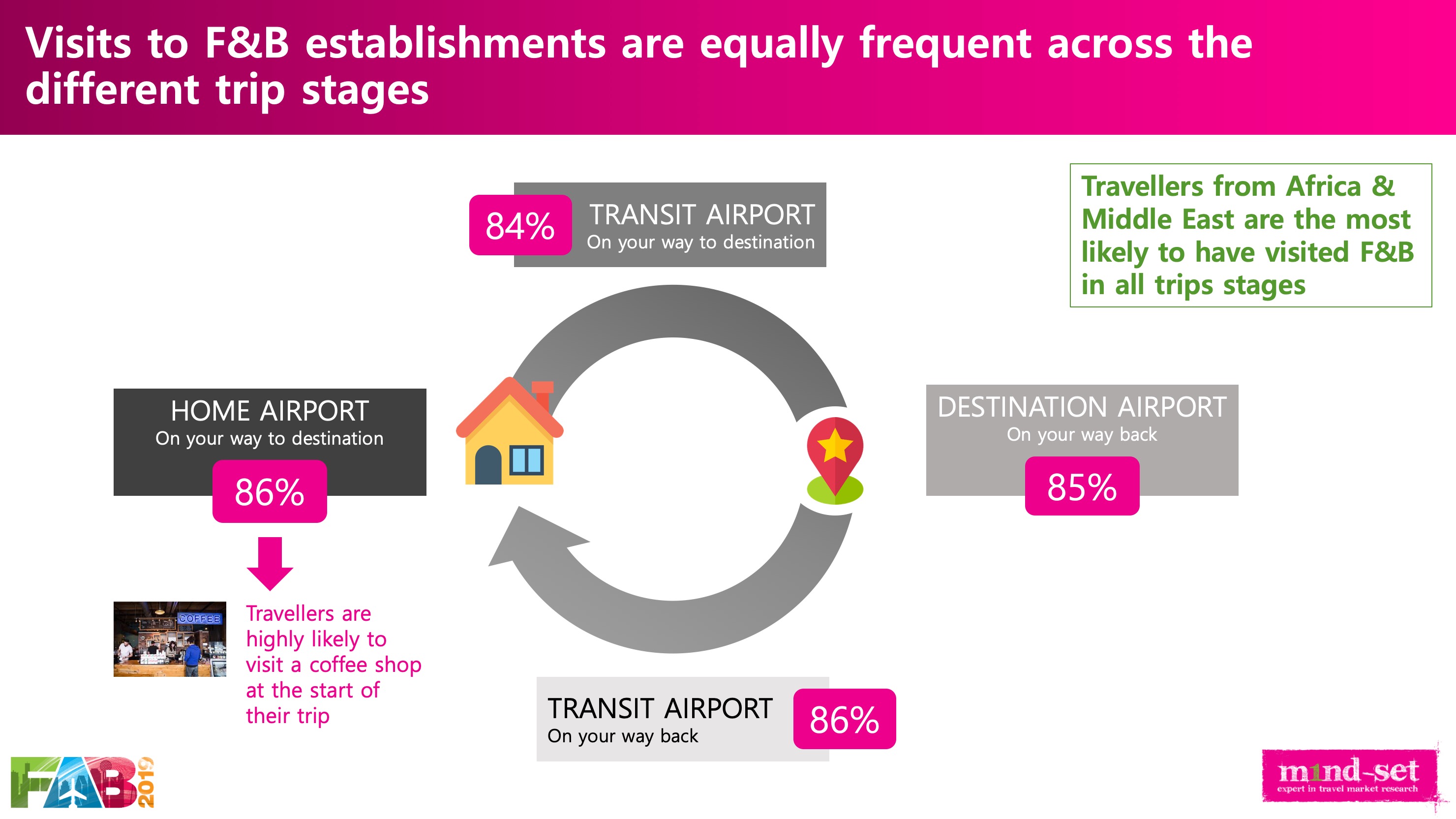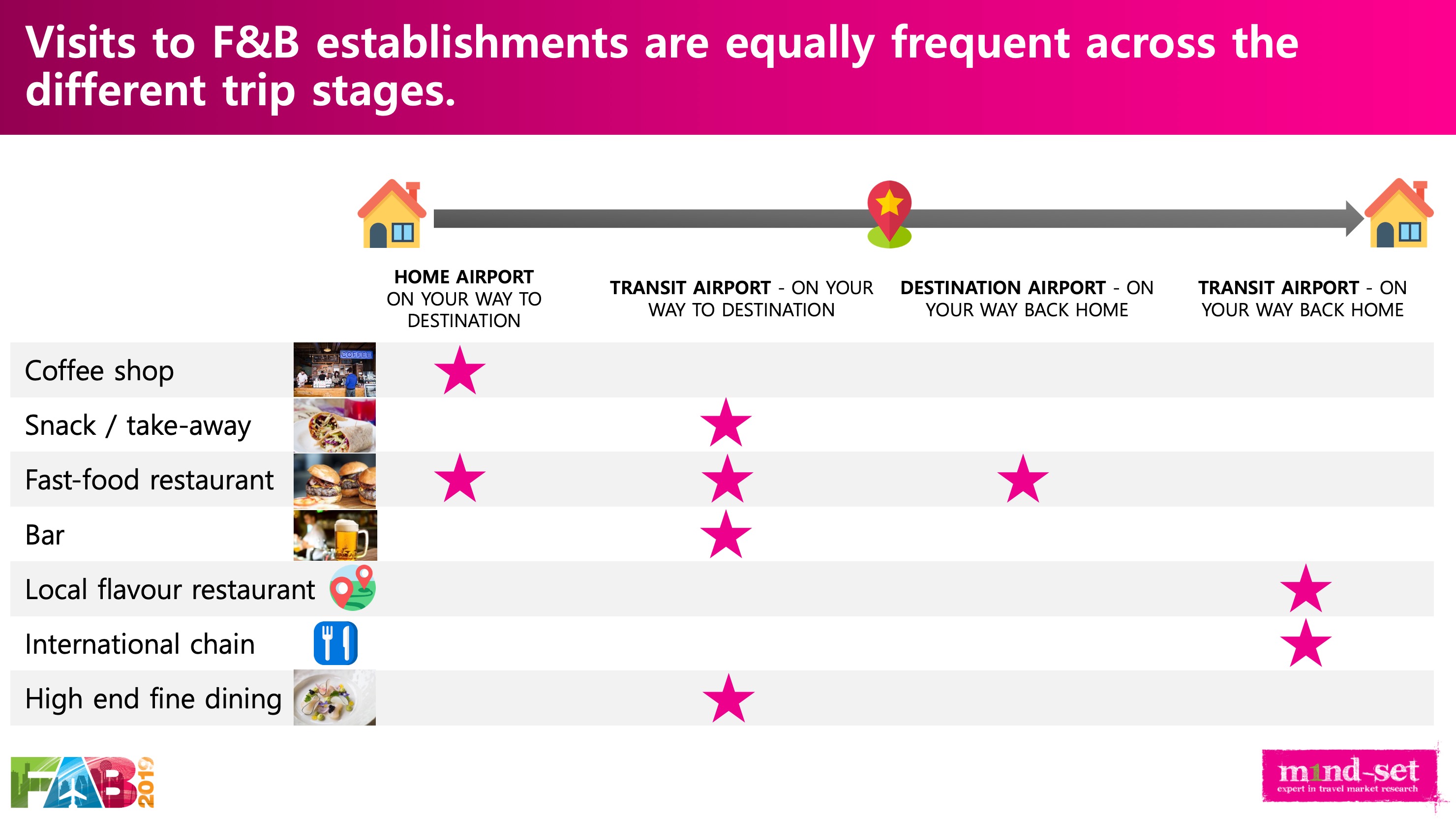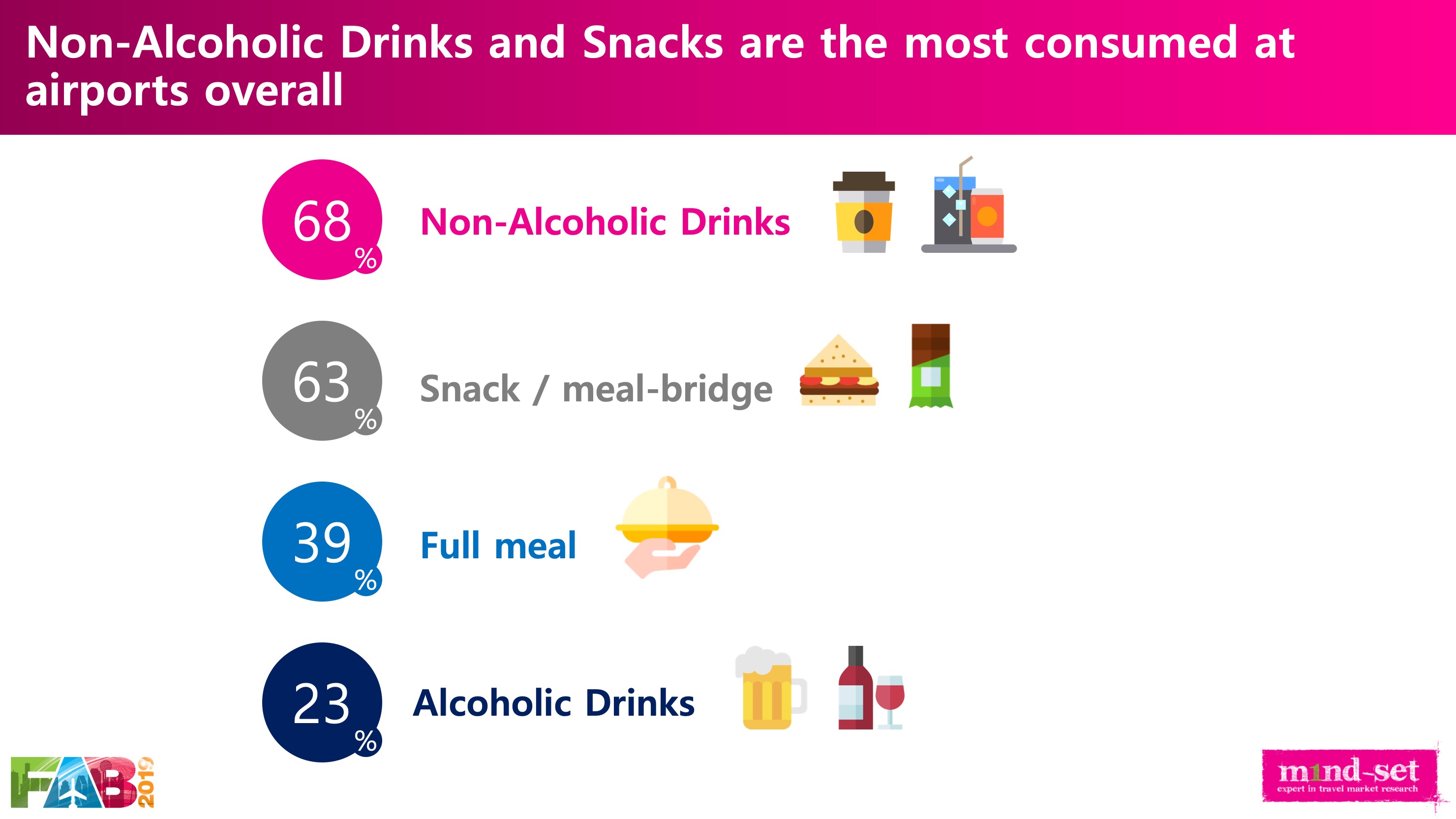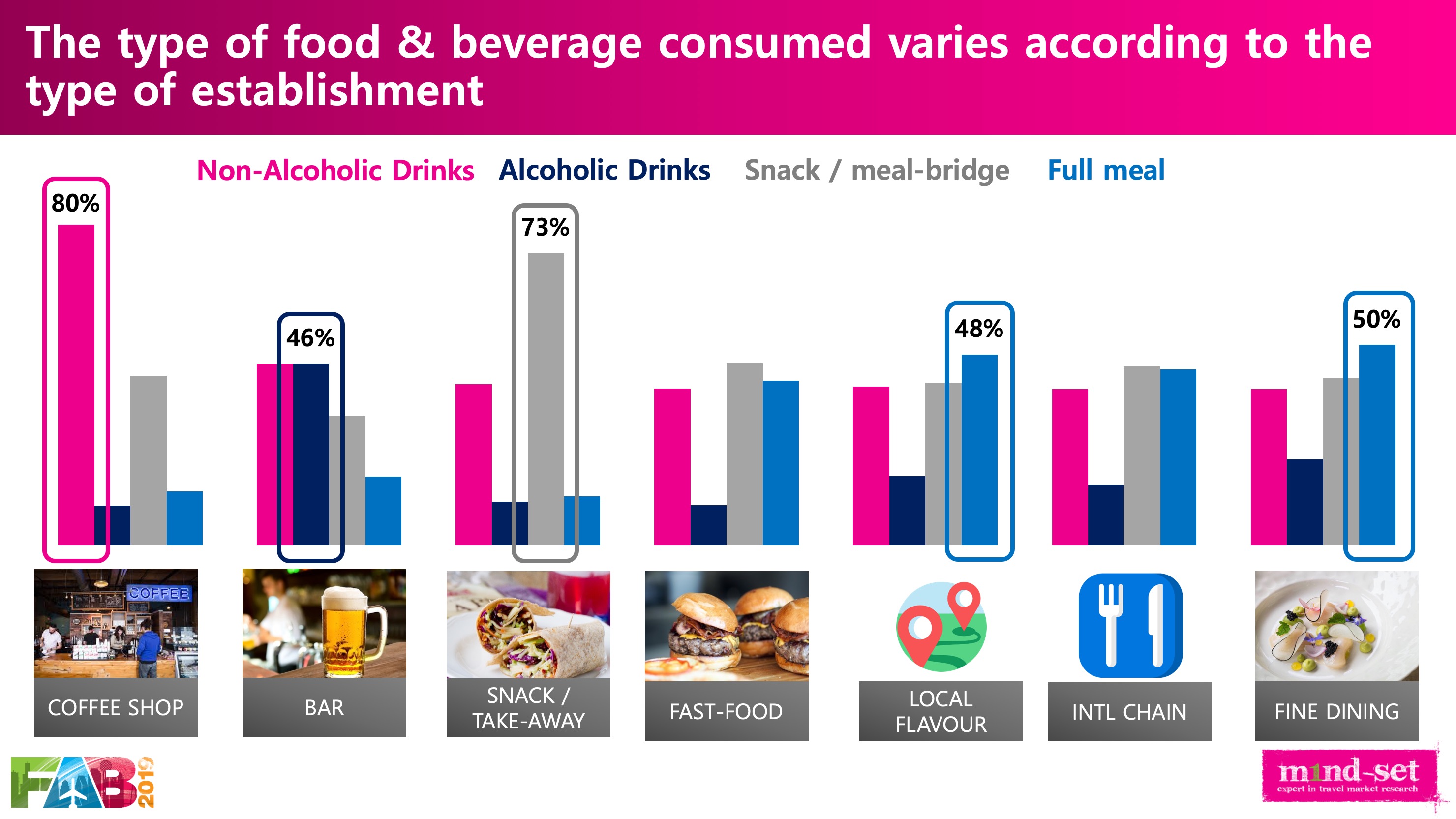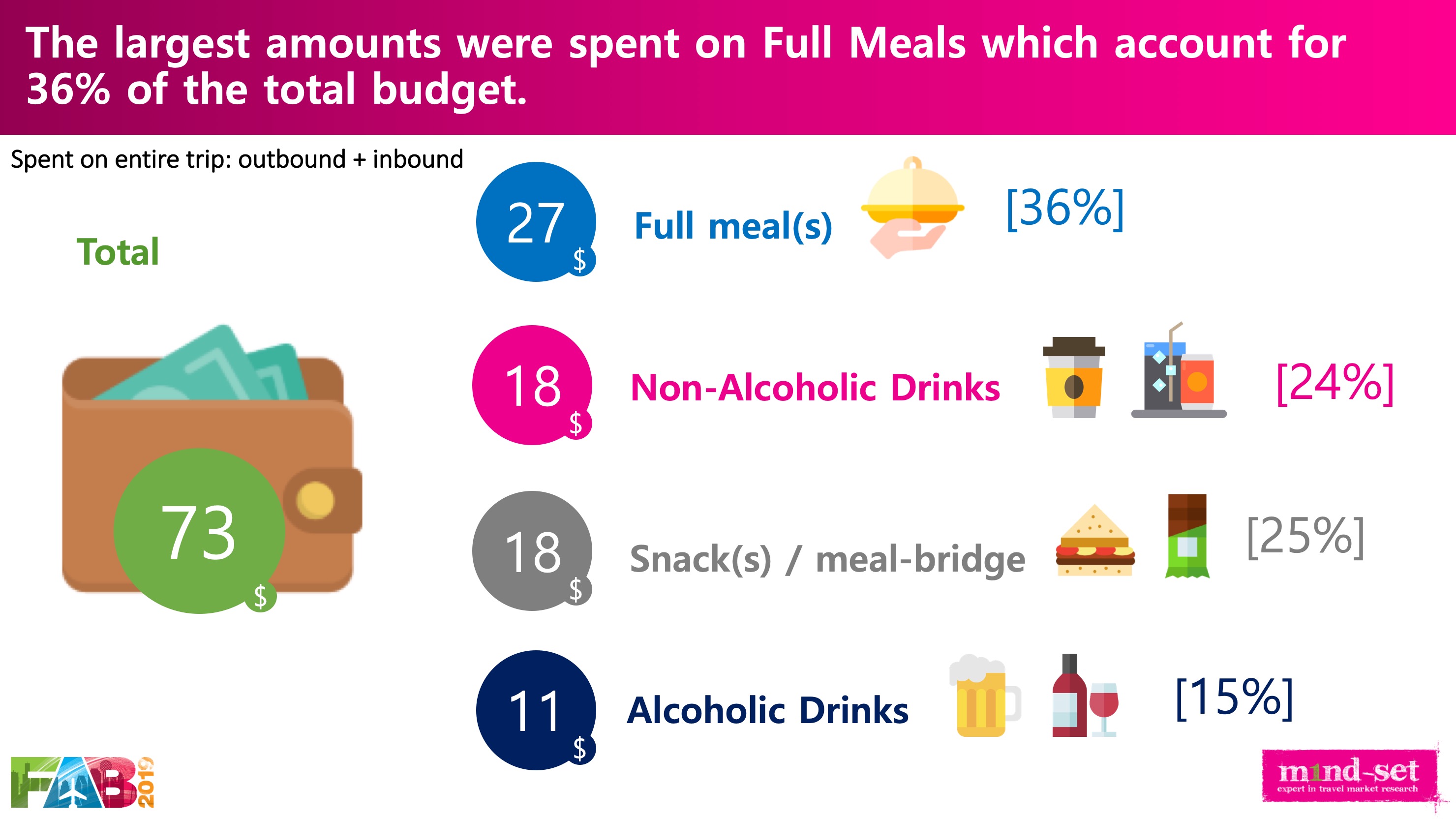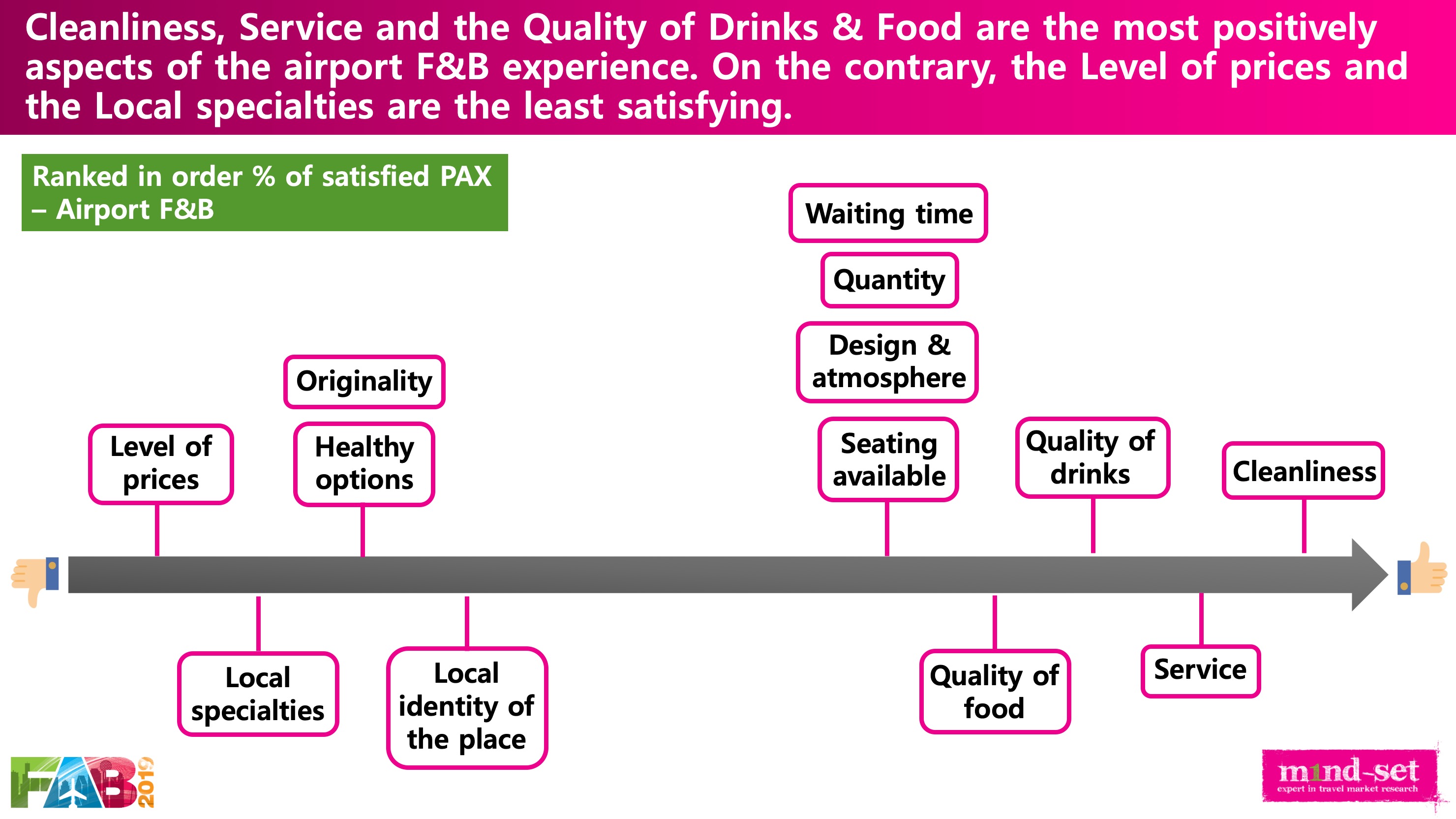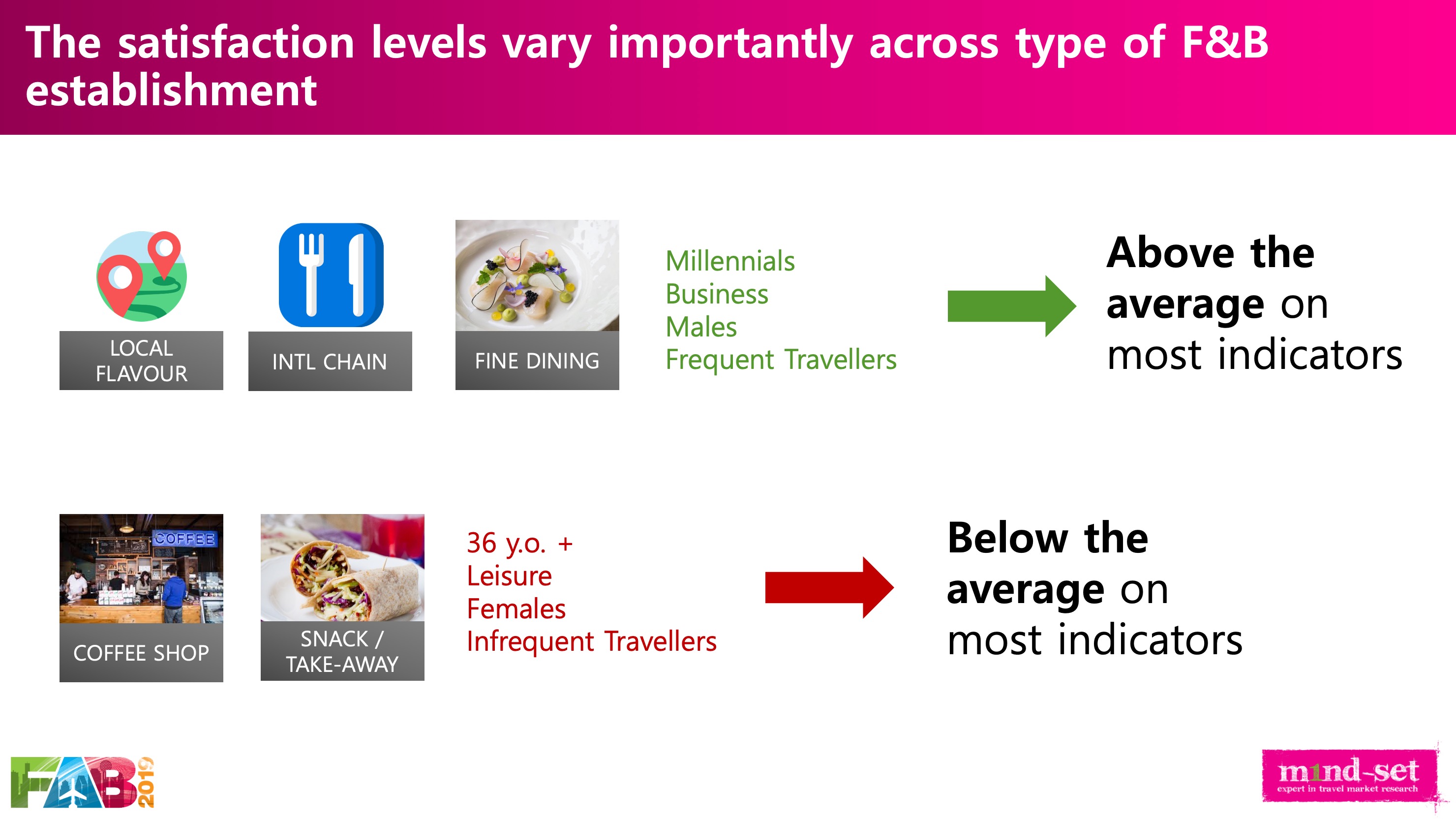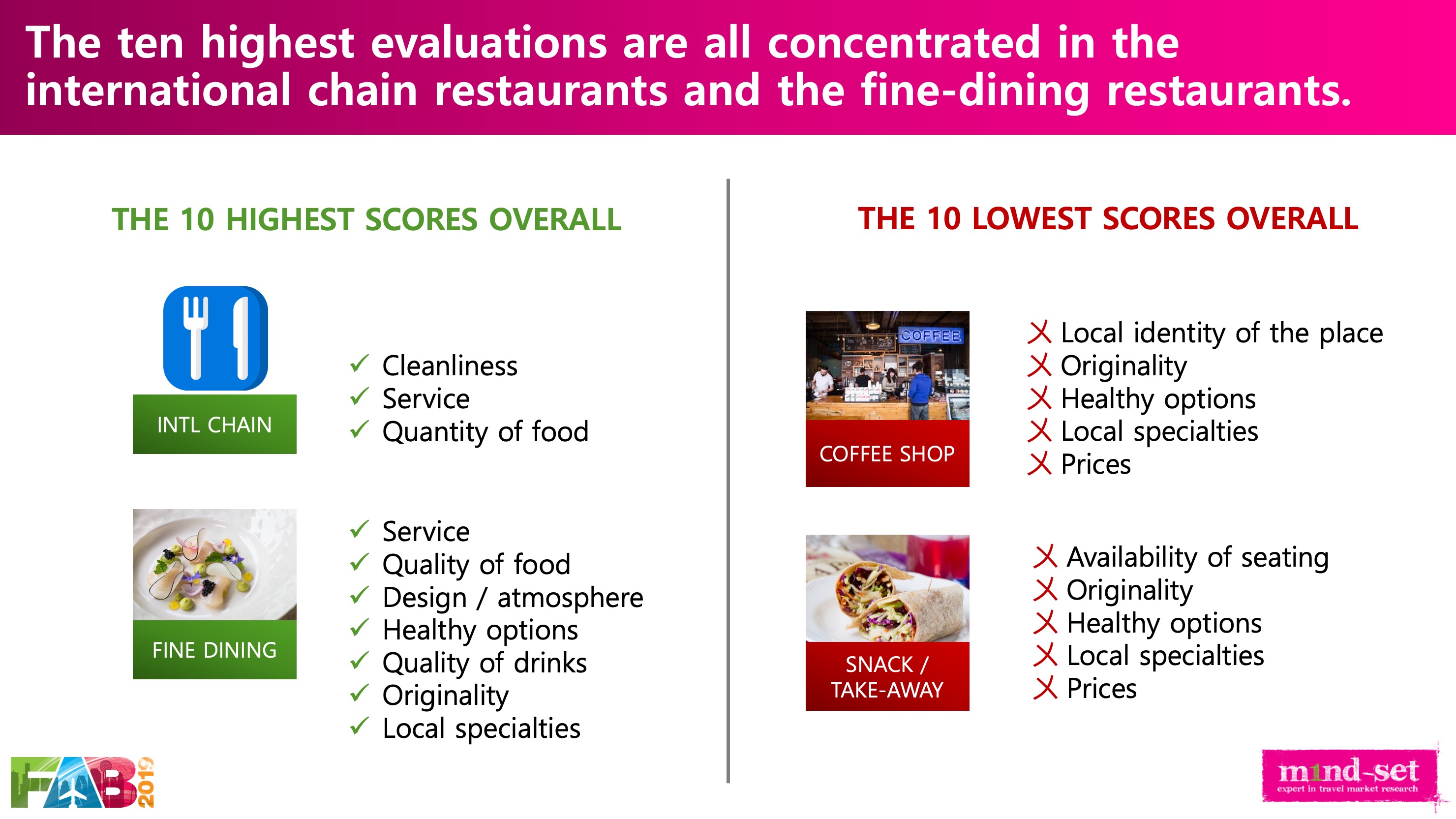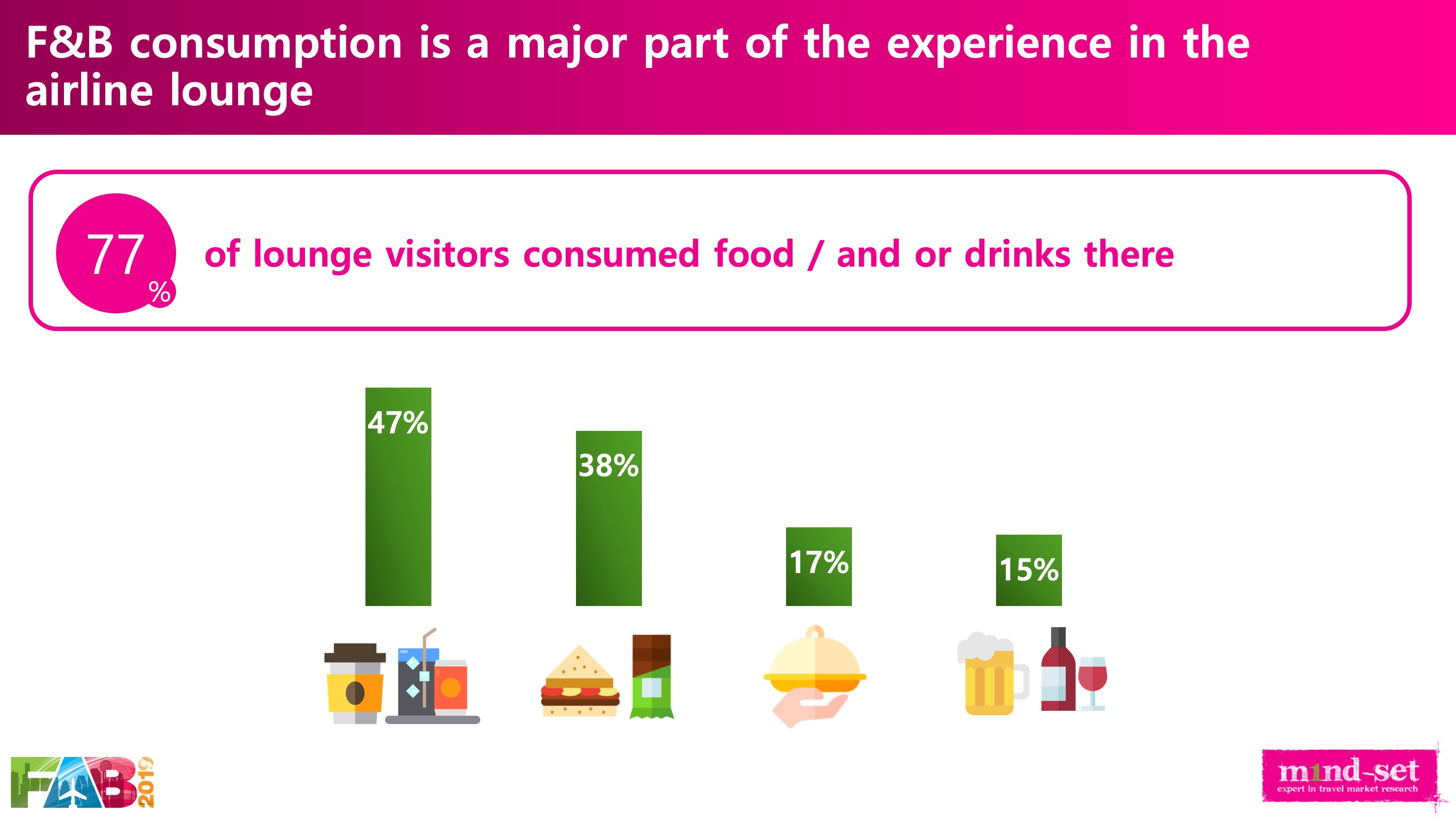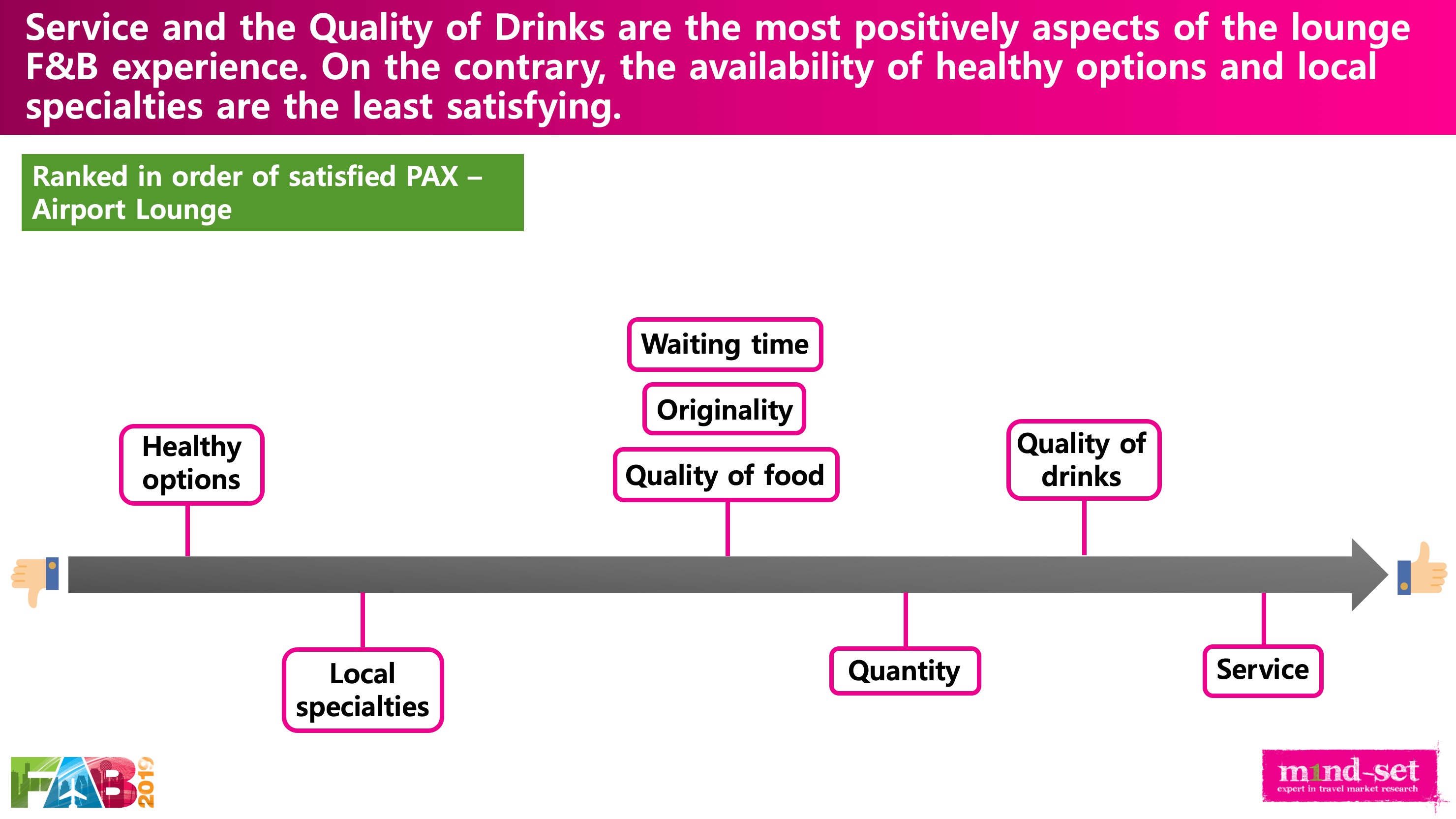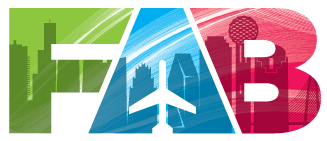 FAB is published monthly by The Moodie Davitt Report (Moodie International Ltd).
© All material is copyright and cannot be reproduced without the permission of the Publisher.

To find out more visit www.moodiedavittreport.com and to subscribe please e-mail sinead@moodiedavittreport.com