The FAB Industry Contribution Award
---
Dallas Fort Worth International Airport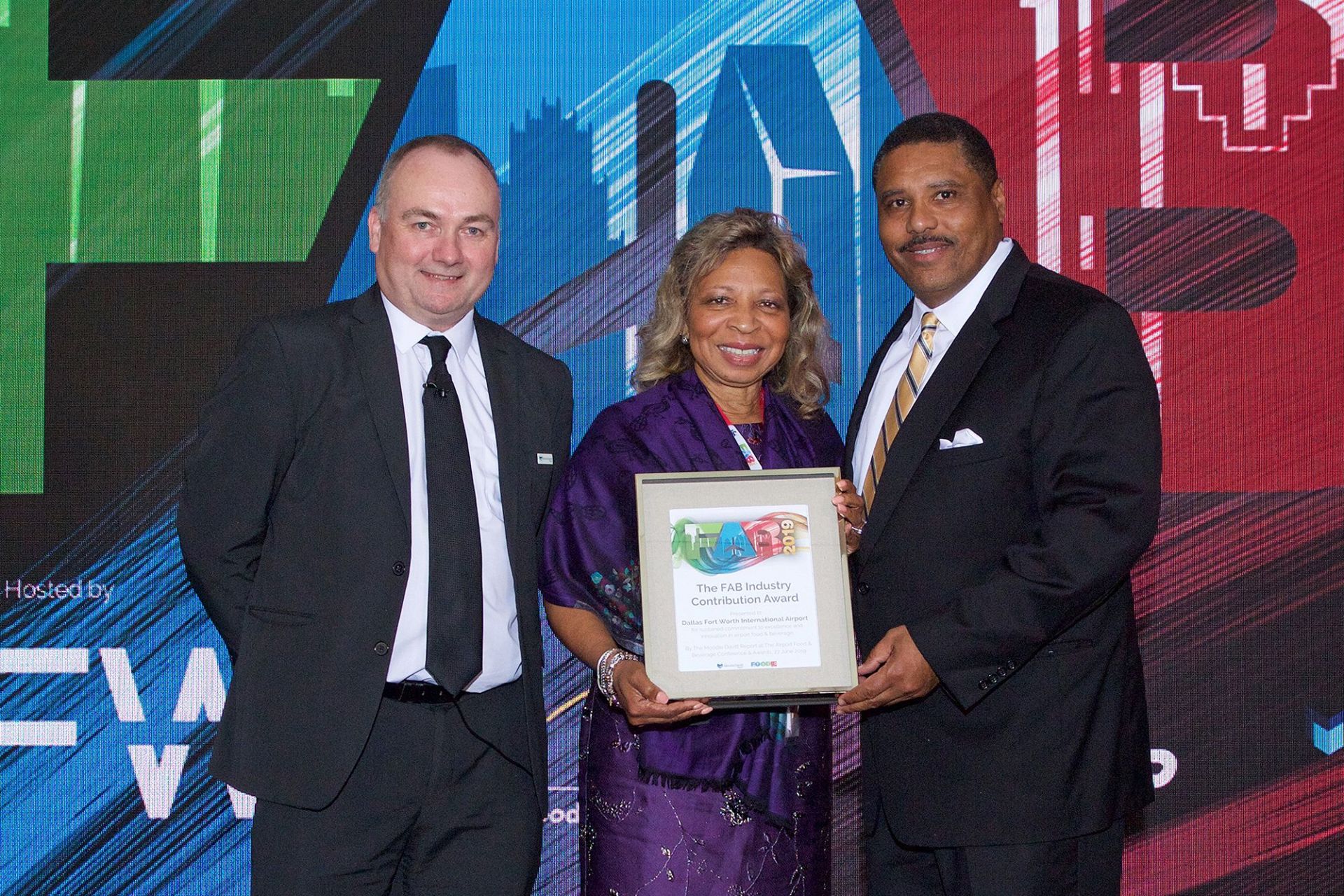 DFW Vice President Concessions Zenola Campbell and Executive Vice President Customer Experience & Revenue Management Ken Buchanan accept the FAB Industry Contribution Award from The Moodie Davitt Report President Dermot Davitt
This special award recognises outstanding contribution to our industry through sustained commitment to innovation and excellence.
Dallas Fort Worth International Airport has been at the forefront of championing our industry, and that has built an impressive dining offer across its own estate, blending local and regional experiences with national and international brand showcases.
To enhance the customer experience in Terminal C while improving the terminal's financial performance, DFW Airport embarked on a renovation of the terminal's concessions programme.
Through redevelopment, DFW has introduced modern brands and choices to passengers, including better sit-down experiences and more grab and go operations.
This airport company's thought leadership and commercial dynamism now shines out with its vision for the future, with a US$3 billion dollar investment in the future recently announced.
With nominations in no less than 14 categories this year, a track record of excellence and continued investment and innovation, there could only be one winner.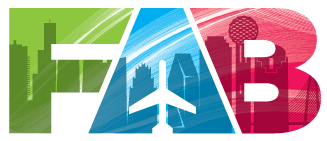 FAB is published monthly by The Moodie Davitt Report (Moodie International Ltd).
© All material is copyright and cannot be reproduced without the permission of the Publisher.
To find out more visit www.moodiedavittreport.com and to subscribe please e-mail sinead@moodiedavittreport.com