Airport Food & Beverage Offer
Best Reflecting Sense of Place
---
S34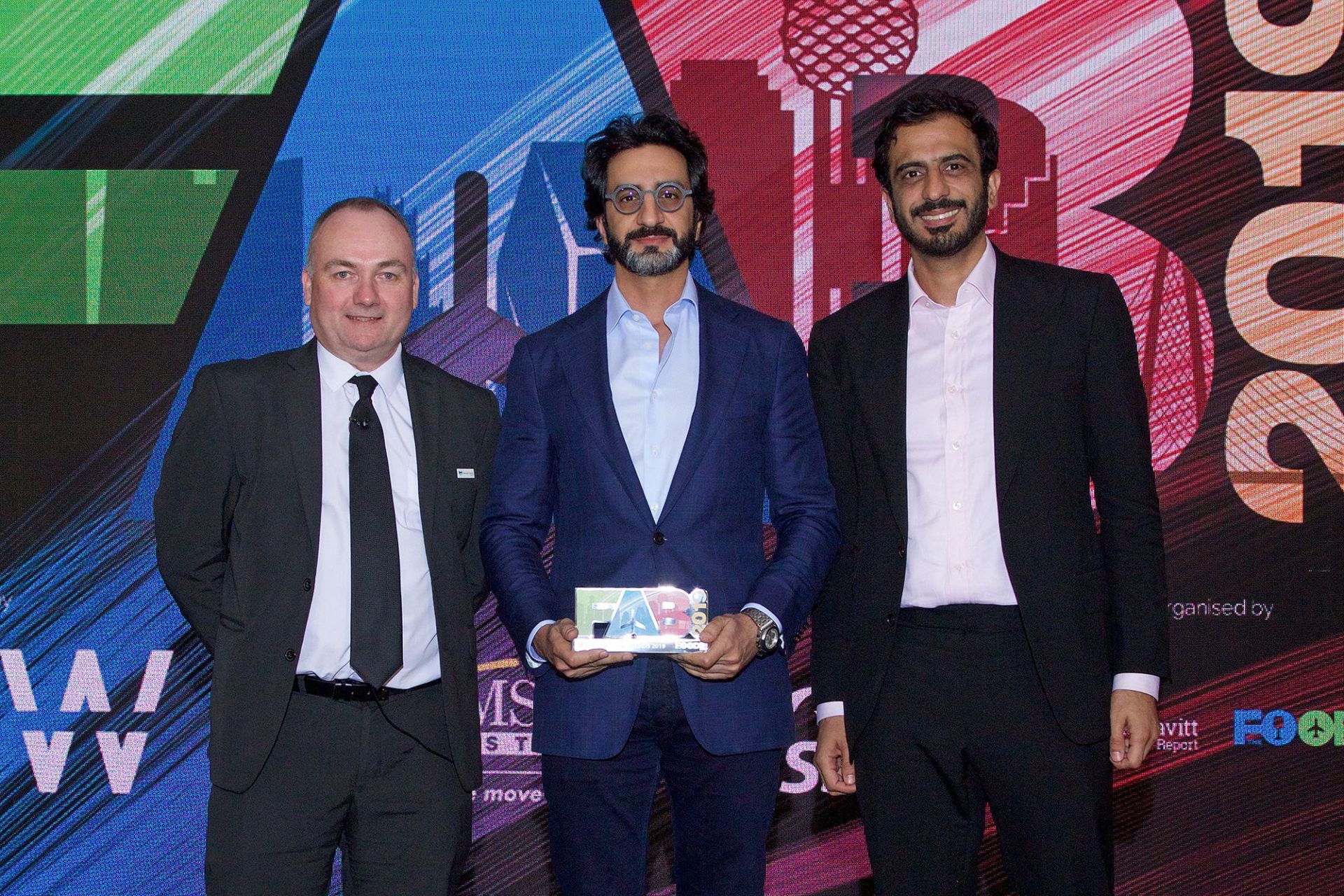 Mustafa Al Hashimi (centre) and Talha Al Hashimi, no strangers to the winners' podium at Dallas, bag another accolade for the vibrant S34 at DXB
Winner: HWH Investments, S34, DXB (Dubai International)
Highly Commended: Auckland Airport, Glamp Grounds
Regional winner (Europe): Copenhagen Airport, A Sense of Copenhagen
Regional winner (Asia Pacific): Auckland Airport, Glamp Grounds
Regional winner (Americas): Tastes on the Fly, SF Giants Clubhouse, San Francisco International Airport
Regional winner (Middle East, Africa & India): HWH Investments, S34, DXB (Dubai International)
One of the most hotly-contested categories at the recent FAB Awards 2019 was for those food & beverage concepts best expressing the critical concept of Sense of Place. The regional winners combined the finest examples of regional F&B with striking design and cultural or sporting elements to create genuine landmark destinations.
Tastes on the Fly's San Francisco Giants Clubhouse at San Francisco International Airport draws on the fame of the local baseball team, attracting sports fans with Giants memorabilia, a ballpark-inspired menu and a wrap-around digital wall showing live sports, news and movies.
"For inspiration, I combined the uniquely diverse culinary culture we embrace here in the San Francisco Bay Area with my love for baseball, beer and hot dogs," said chef Charlie Ayers. We'll drink to that.
Copenhagen Airport leveraged recent interest in the hygge phenomena – which has become a byword for heart-warming experiences and authentic lifestyles. That translates at the airport as a new Food Hall featuring an additional nine local hero brands, bringing the total to 20 born and raised in Denmark. The design aesthetic also reflects Danish traditions of natural materials and clean simplicity.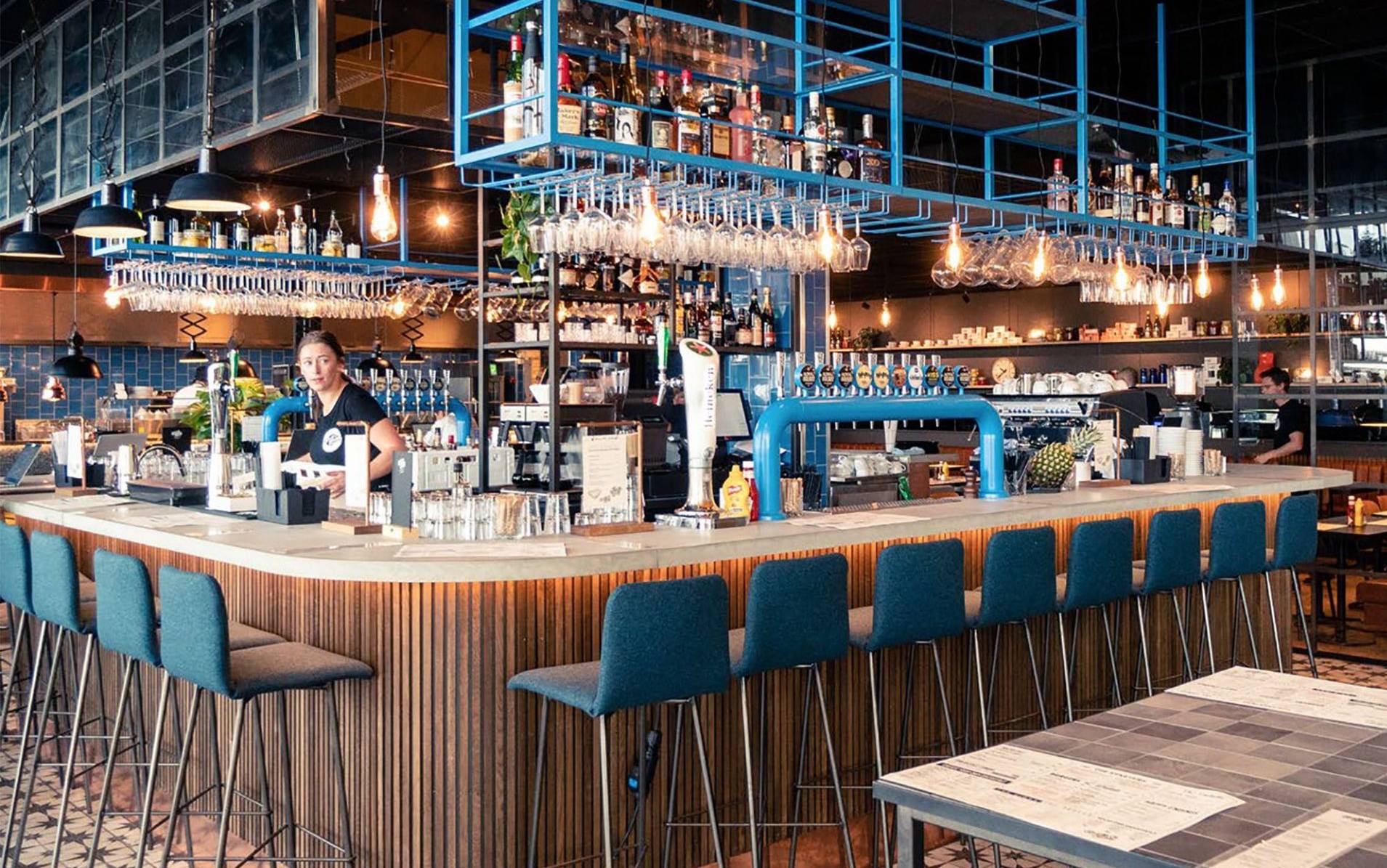 Best for burgers: Cock's & Cows at Copenhagen Airport forms part of the new Food Hall championing local brands
However, it was HWH Investments' S34 at DXB that came out victorious, with a vibrant and exciting blend of modern aesthetics and traditional heritage that takes you down the winding backstreets of Dubai's Bastakiya district – a centre for arts and culture. Featuring impressive, sometimes breathtaking attention to detail, this outstanding restaurant is a feast of the senses. A triumphant expression of what airport F&B can dare to be.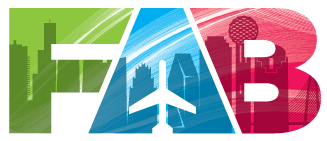 FAB is published monthly by The Moodie Davitt Report (Moodie International Ltd).
© All material is copyright and cannot be reproduced without the permission of the Publisher.
To find out more visit www.moodiedavittreport.com and to subscribe please e-mail sinead@moodiedavittreport.com