Airport Food Hall of the Year
---
The Daily DXB

Winner: Lagardère Travel Retail, The Daily DXB – DXB (Dubai International)
Regional winner (Europe): Copenhagen Airport, New Food Hall
Regional winner (Asia Pacific): Our Home, Incheon International Airport
Regional winner (Americas): Delaware North (USA), Denver Central Market – Denver International Airport
Regional winner (Middle East, Africa & India): Lagardère Travel Retail, The Daily DXB – DXB (Dubai International)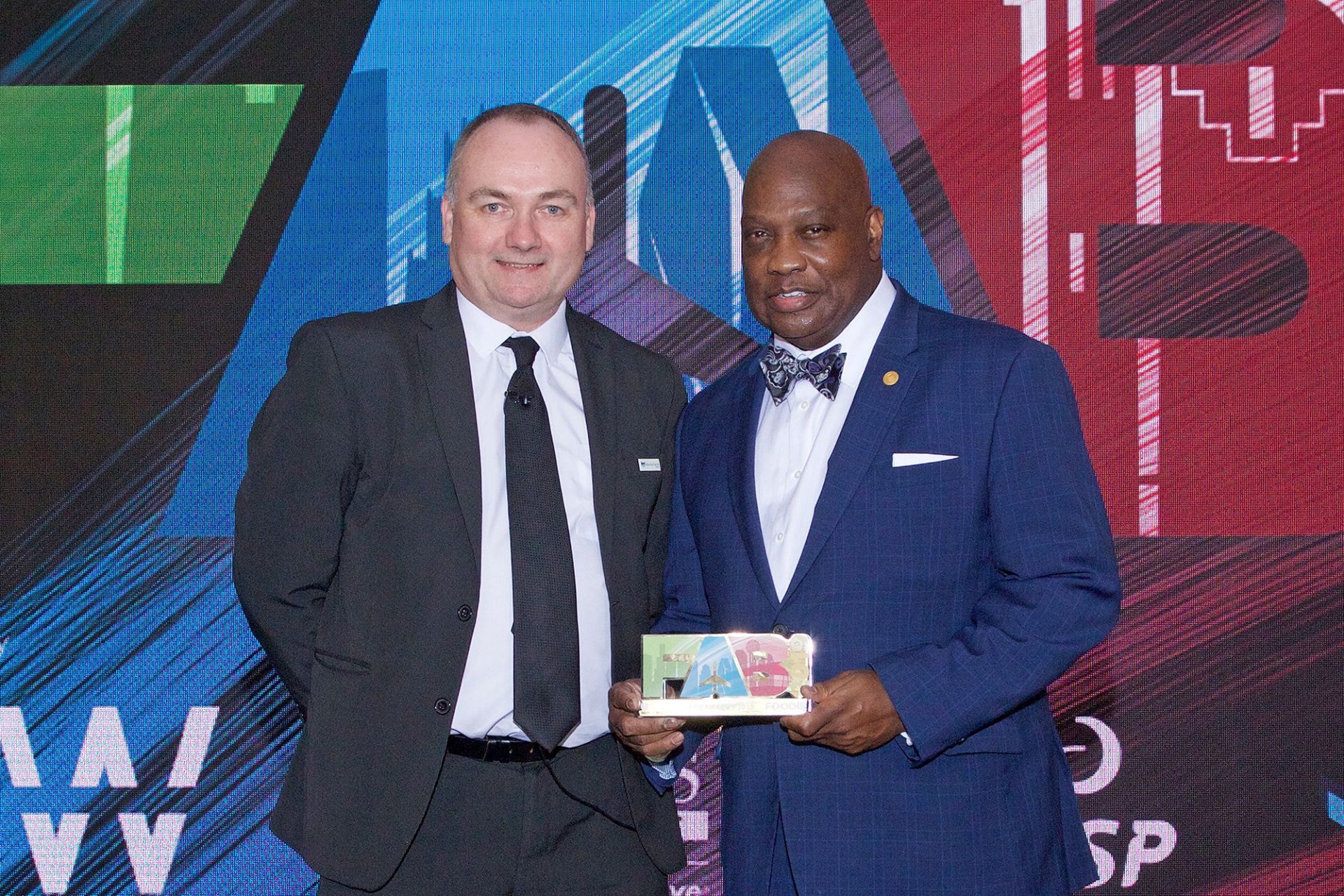 Paradies Lagardère Dining Division President Regynald Washington adds another trophy to his parent company's haul, courtesy of The Daily DXB
Like a newspaper that shares news from all over the world, Lagardère Travel Retail's The Daily DXB aims to guide travellers on a culinary journey, offering street food from across the globe.
This brilliantly conceived food hall is as memorable as its offer is tasty – there are open kitchens, a central seating area, and the experience is topped off with a range of attractions, including a souvenir photo booth stand, live pizza tossing and vocal and dance shows.
The Daily DXB concept was designed to celebrate quality urban street food in a distinctive Dubaian mix of cultures. It also taps into several food trends with five dining concepts to choose from.
The Roost serves fried chicken dishes – from flavoured Tex-Mex style burgers to chicken drums, wings and tenders with homemade sauces – while St Mia allows travellers to create their own Italian-inspired pizzas and pastas.
Euro-influenced The Market features pastries and authentic grab and go products while The Wok is inspired by Asian street food, with fresh Ramen bowls and ingredients sourced from local markets.
For something healthy and more niche, how about Wanna Poke? Customers can build their own Poke Hawaiian bowl from a delicious range of fresh vegetables, fish or vegetarian protein.
Copenhagen Airport's New Food hall is also its first, and management were keen to continue to celebrate local food heroes. They identified a clear commercial opportunity to develop an experiential food zone, which including the airport's first common seating area, with a targeted choice of key local brands.
In January 2018, Our Home opened a new-concept food hall at Incheon International Airport Terminal 2. By analysing customer profiles and trends in airport dining, the company developed four food halls under the Foodieum moniker, serving a blend of traditional Korean and Western favourites.
Denver Central Market takes the best facets of the city's eponymous market and transports the concept to Denver International Airport. Guests can opt for grab and go food and drink or order freshly prepared dishes from local restaurants. Touchscreens and self-service kiosks make transactions quick and easy. Check out the three-sided community bar for local craft beers, wines and cocktails.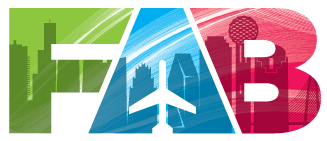 FAB is published monthly by The Moodie Davitt Report (Moodie International Ltd).
© All material is copyright and cannot be reproduced without the permission of the Publisher.
To find out more visit www.moodiedavittreport.com and to subscribe please e-mail sinead@moodiedavittreport.com