Airport Food & Beverage Offer of the Year
---
Auckland Airport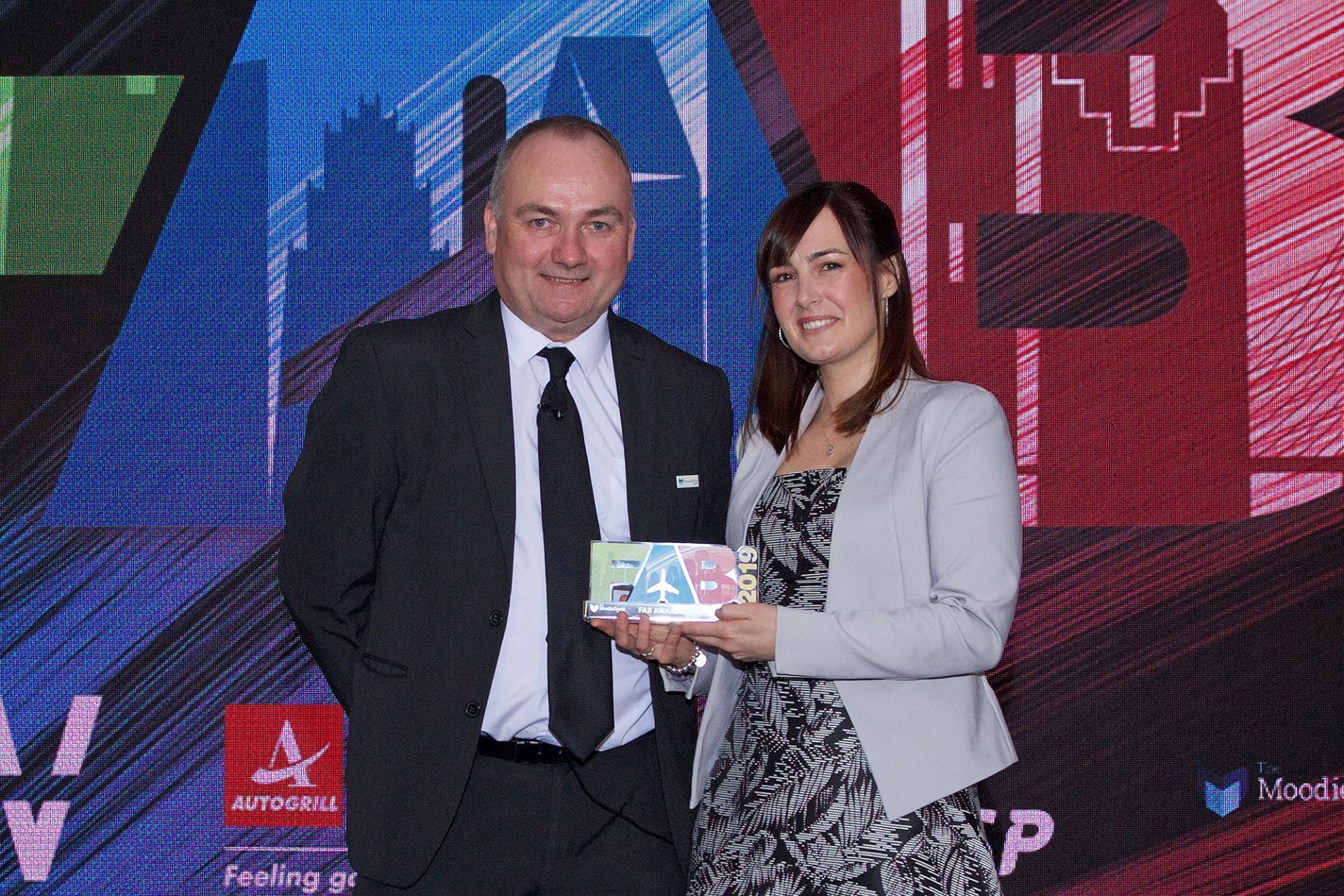 On top of the world down under: Auckland Airport Senior Leasing Manager Kelly Hodder receives the ultimate FAB accolade for Airport F&B Offer of the Year from ceremony host, The Moodie Davitt Report President Dermot Davitt. It was the culmination of a big night for the New Zealand gateway.
Winner: Auckland Airport International Terminal
Highly Commended: DXB (Dubai International) Concourse B
Regional winner (Europe): Copenhagen Airport
Regional winner (Asia Pacific): Auckland Airport International Terminal
Regional winner (Americas): Minneapolis–Saint Paul International Airport
Regional winner (Middle East, Africa & India): DXB (Dubai International) Concourse B
Auckland Airport's F&B proposition captured the award for overall offer of the year with its mix of top-quality food, delivered in spectacular style, plus new concepts infused with a healthy dose of innovation. It met, often with a touch of greatness, key factors the judges were seeking including Sense of Place, investment, commitment, service, ambition and of course performance.
Hospitality, kindness, generosity and respect for others guides the service offer and customer experience at this location. But it's the transformation that really counts: a transformation borne out of a philosophy.
One involving, according to Auckland Airport, "A refusal to accept standard (old, out-dated) mass airport F&B where the customer is believed to be a captive."
The result is a wide-open dining space with panoramic views, emphasising Sense of Place and Taste of Place but ensuring a wide range of quality global cuisines is on offer.
The combination of experience, exuberance, and engagement is one thing. The food and drink atmosphere is another. Crucially, on top of this comes an exceptional early sales performance from a recently completed new environment and hugely positive customer feedback.
DXB Concourse B was Highly Commended for delivering a bold, new approach to the development of an airport food & beverage offer, with bold, at times brilliant new concepts, outstanding business performance and customer feedback and satisfaction scores that are off the scale.
Copenhagen Airport caught the judges' attention for its dedication to local food heroes, with around 70% of F&B being local or regional offerings. Coupled with an excellent mix of international brands and healthy options, Copenhagen once again underlined its impressive F&B credentials.
Minneapolis–Saint Paul International Airport boasts some of the Twin Cities' best eateries, alongside favourite national brands and select airport exclusives. The airport takes a holistic approach to pricing and food offerings to provide a wide choice to travellers. The end result is impressive indeed.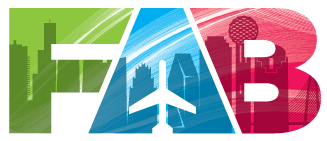 FAB is published monthly by The Moodie Davitt Report (Moodie International Ltd).
© All material is copyright and cannot be reproduced without the permission of the Publisher.
To find out more visit www.moodiedavittreport.com and to subscribe please e-mail sinead@moodiedavittreport.com