Airport Smoothie or Juice Bar of the Year
---
Natoo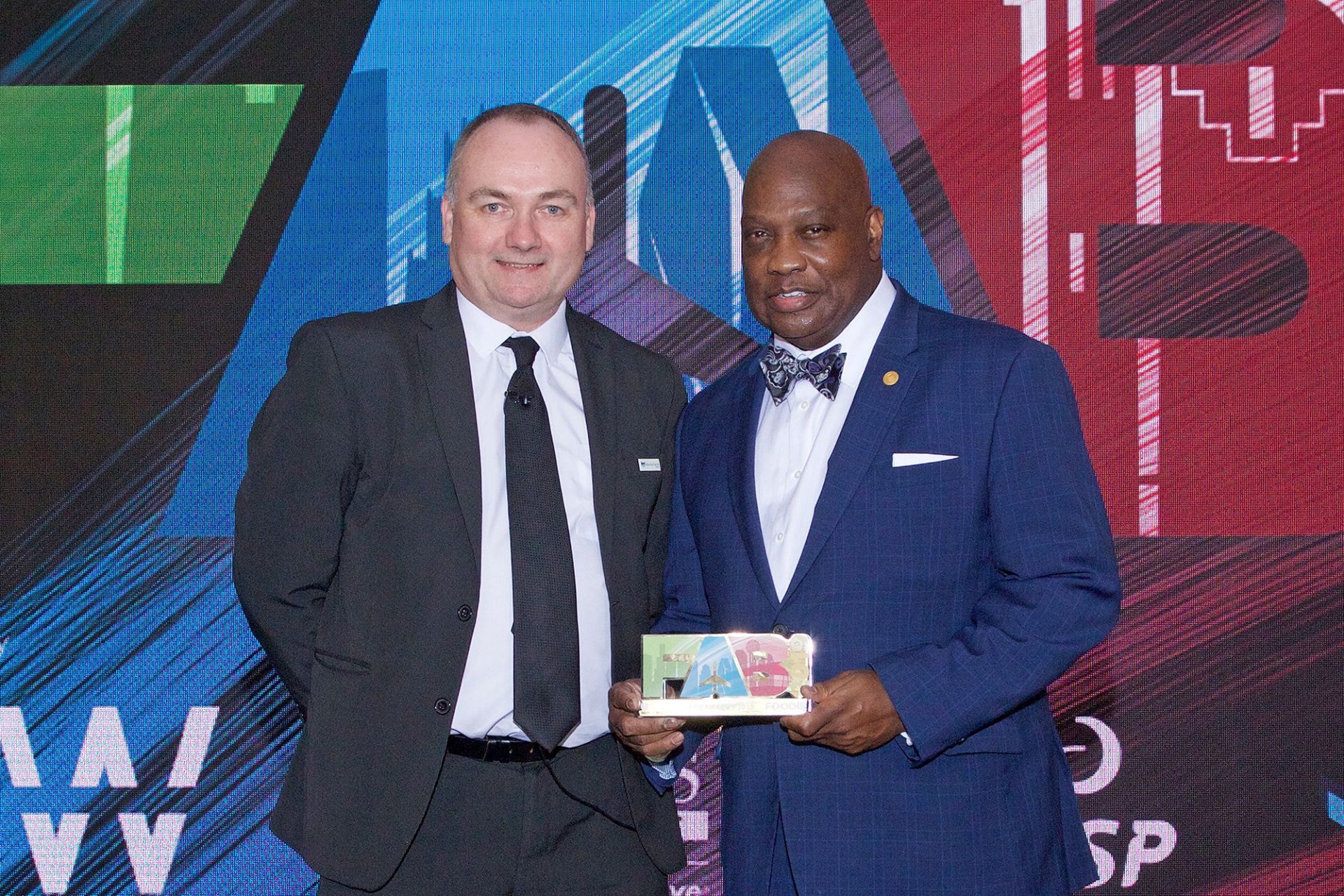 Regynald Washington, President, Dining Division, Paradies Lagardère, collects the award for innovative juice bar Natoo at Venice Marco Polo Airport
Winner: Lagardère Travel Retail, Natoo, Venice Marco Polo Airport
Regional winner (Europe): Lagardère Travel Retail, Natoo, Venice Marco Polo Airport
Regional winner (Americas): Booster Juice, Fit & Fun store, Toronto Pearson International T3
Regional winner (Middle East, Africa & India): HWH Investments, Treehouse Juicery, DXB (Dubai International)
Lagardère Travel Retail's Natoo concept at Venice Marco Polo Airport is an innovative juice bar whose primary purpose is to fuel passengers' health and happiness. That focus on both mental and physical wellbeing meant developing a drinks and food range specifically for the travel environment, while also offering souvenirs and gifts.
The concept's al-fresco look – with a giant wooden tree in the back-counter, green plants and wall papers – makes it even more appealing. The result is a fruitful combination of retail and design, and of retailer and airport.
Using locally sourced organic suppliers and fairtrade coffee, Natoo is appealing to travellers who value sustainability and provenance. Juices and smoothies are made to order, while there is also a grab and go section that also features healthy salads and sandwiches.
Design of the outlet was a challenge, due to the rectangular footprint, so the space had to be carefully designed to maximise opportunities and to enhance the customer journey. Placing retail shelves next to the smoothie and juice bar opened opportunities for enhanced spend while customers waited.
"Since its opening in summer 2018, Natoo has been a very successful format able to fill the gap of a healthy food offer which was missing. At present, it is the bar with the biggest turnover and with the best customer reviews." – Venice Marco Polo Airport Commercial & Marketing Director Andrea Geretto
The Booster Juice concept includes 'hardcore' and high-protein smoothies and fresh juices, paninis and wraps, along with 'superfoods' including wheatgrass, Japanese Matcha Green tea and the açaí Brazilian berry. The Booster Juice Fit & Fun Zone in Toronto Pearson Terminal 3 also offers a new line of fresh Protein Balls and Bottled Cold Press Juices. The store was also praised for its interactive virtual games, a hit with kids, and sports-themed design.
Treehouse Juicery from HWH Investments sells 100% raw cold-pressed juices in DXB Terminal 3 as well as healthy food to go, from Bircher muesli to salads and wraps. With an aim of providing easy access to 'healthfulness', Treehouse Juicery uses only the freshest, locally sourced ingredients.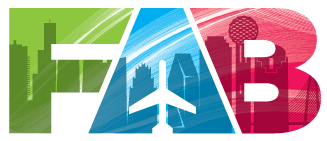 FAB is published monthly by The Moodie Davitt Report (Moodie International Ltd).
© All material is copyright and cannot be reproduced without the permission of the Publisher.
To find out more visit www.moodiedavittreport.com and to subscribe please e-mail sinead@moodiedavittreport.com