The FAB Special Distinction Award
---
Avesta Café

The French Taste
by Guy Martin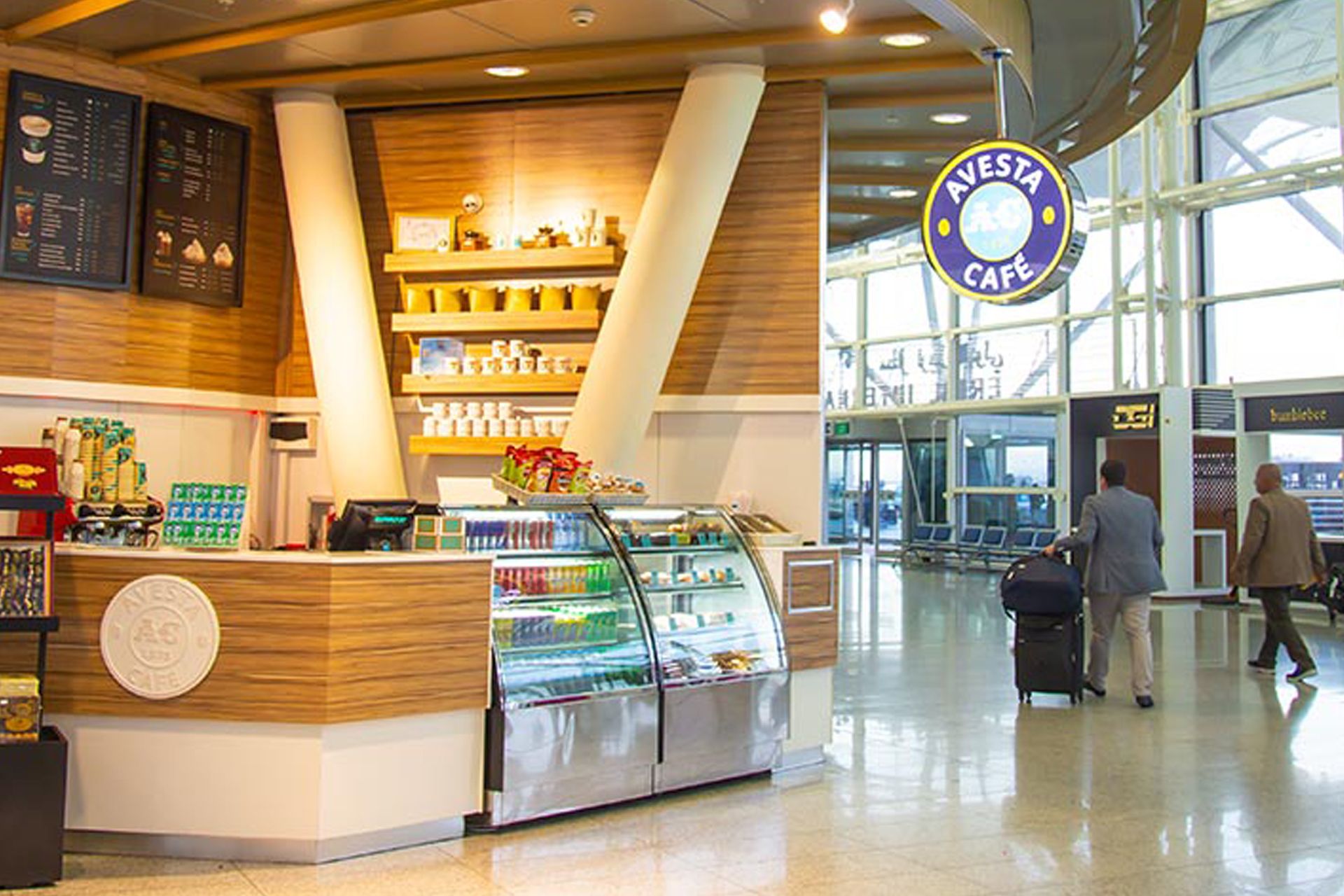 Avesta Café at Erbil International Airport in Iraq was praised by the FAB judges for transforming dining standards in a challenging region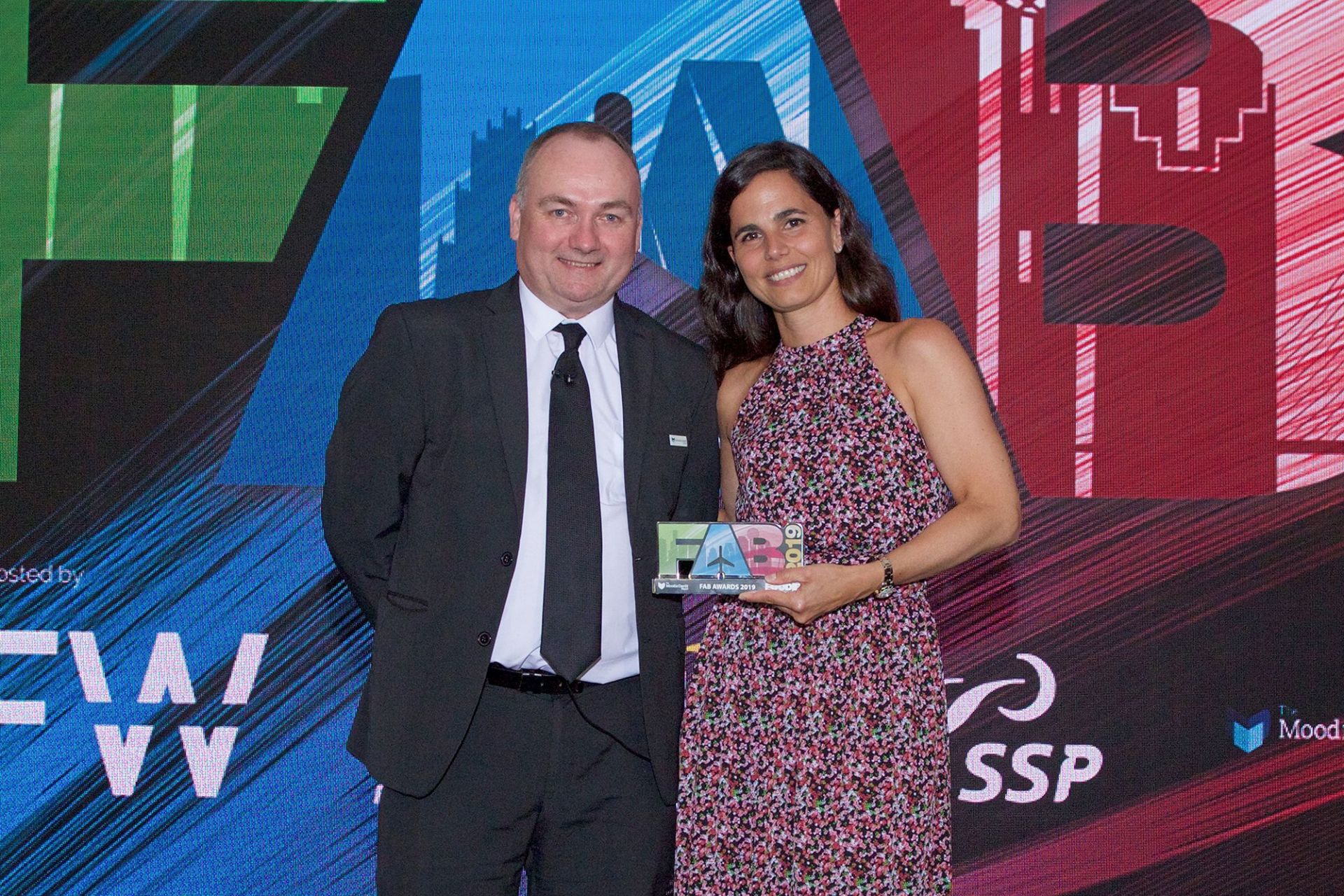 Areas Global Business Development Director Mireia Martí Isern accepts the award for The French Taste by Guy Martin from Dermot Davitt
Winner: Bitco, Avesta Café, Erbil International Airport, Iraq
Winner: Areas, The French Taste by Guy Martin, Paris Charles de Gaulle Airport
The judges this year picked two winners for the FAB Special Distinction Award.
Bitco's Avesta Café at Erbil International Airport in Iraq is a first of its kind concept in its country, and faces considerable security and logistics challenges in a war-torn region. Almost all products are imported and are constantly subject to supply chain disruption. But this bar/café/ coffee concept has transformed the level of customer service and dining standards at Erbil International.
In its own words: "Our story sheds light on the struggles we as a team face on a daily basis being in close proximity to a very volatile economic situation. When you think about it, any wise man would advise thinking twice before setting up the business, but we took the bull by its horn and embraced the challenge.
"The success story behind Avesta is the commitment and hard work of every individual involved. What we lack in terms of product we make up for in terms of determination. Providing good quality food and beverage to passengers despite a challenging supply chain is enough to distract the slickest of the large F&B operators around the world.
"But spare a thought for this corner of Iraq, a country with huge challenges, we have brought to Erbil International Airport an international standard operation and offer and set a new standard for the rest of the country. Small yes, 1.5m passengers per annum is miniscule compared to many of the airports represented in these awards – but sometimes small can be beautiful and in Iraq, it can be positively gorgeous."
Our second winner, Areas' The French Taste by Guy Martin at Paris Charles de Gaulle Airport, represents a collaboration between an airport, a leading F&B company and a master chef, where only the best food is allowed. It offers a genuine taste of the most renowned Paris restaurants, superbly blending traditional French bistro cooking with gourmet cuisine.
In spring 2015 the successful restaurant I Love Paris was inaugurated by the trio to promote the quality 'bistronomy', especially in travel zones. On the back of this success, Areas, Paris Aéroport and Guy Martin decided to take up a new challenge: The French Taste, a neo-classical brasserie located in terminal 2F.
The goal of the concept is simple: to offer travellers a culinary experience worthy of the most renowned Paris restaurants, with traditional French gastronomic dishes prepared from seasonal products, cooked in a creative way and served in a convivial, refined setting. 
The figures speak for themselves. Since opening in March 2018, revenues for the first quarter were 15% ahead of target and customer numbers also 20% higher than forecast. Top results. Top cuisine.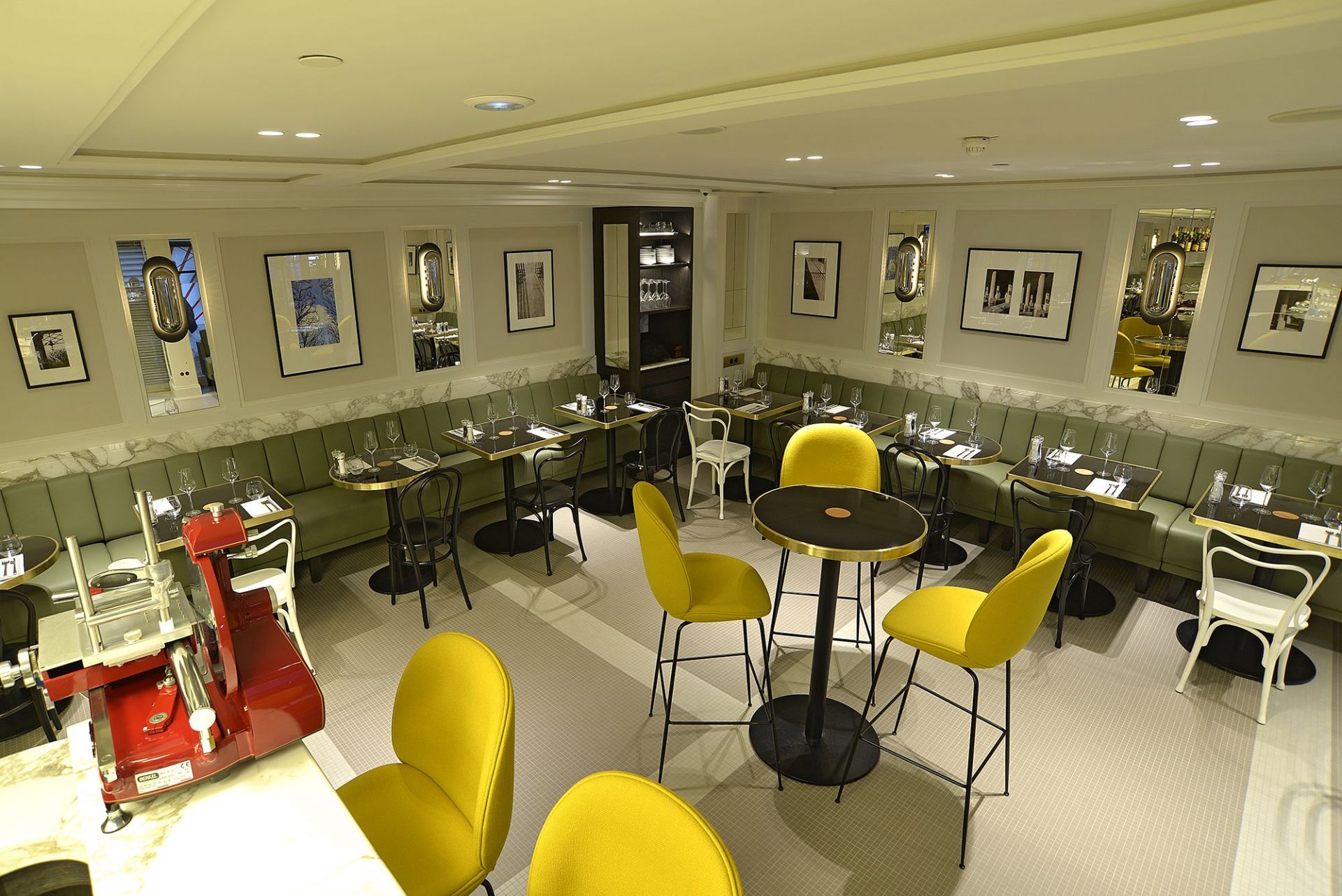 A touch of class: The French Taste by Guy Martin brings the best of the city's famed dining scene to the Paris Charles de Gaulle Airport environment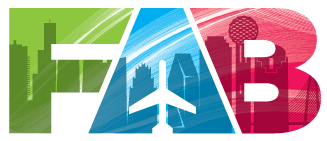 FAB is published monthly by The Moodie Davitt Report (Moodie International Ltd).
© All material is copyright and cannot be reproduced without the permission of the Publisher.
To find out more visit www.moodiedavittreport.com and to subscribe please e-mail sinead@moodiedavittreport.com