New Food & Beverage Concept of the Year
---
Haytu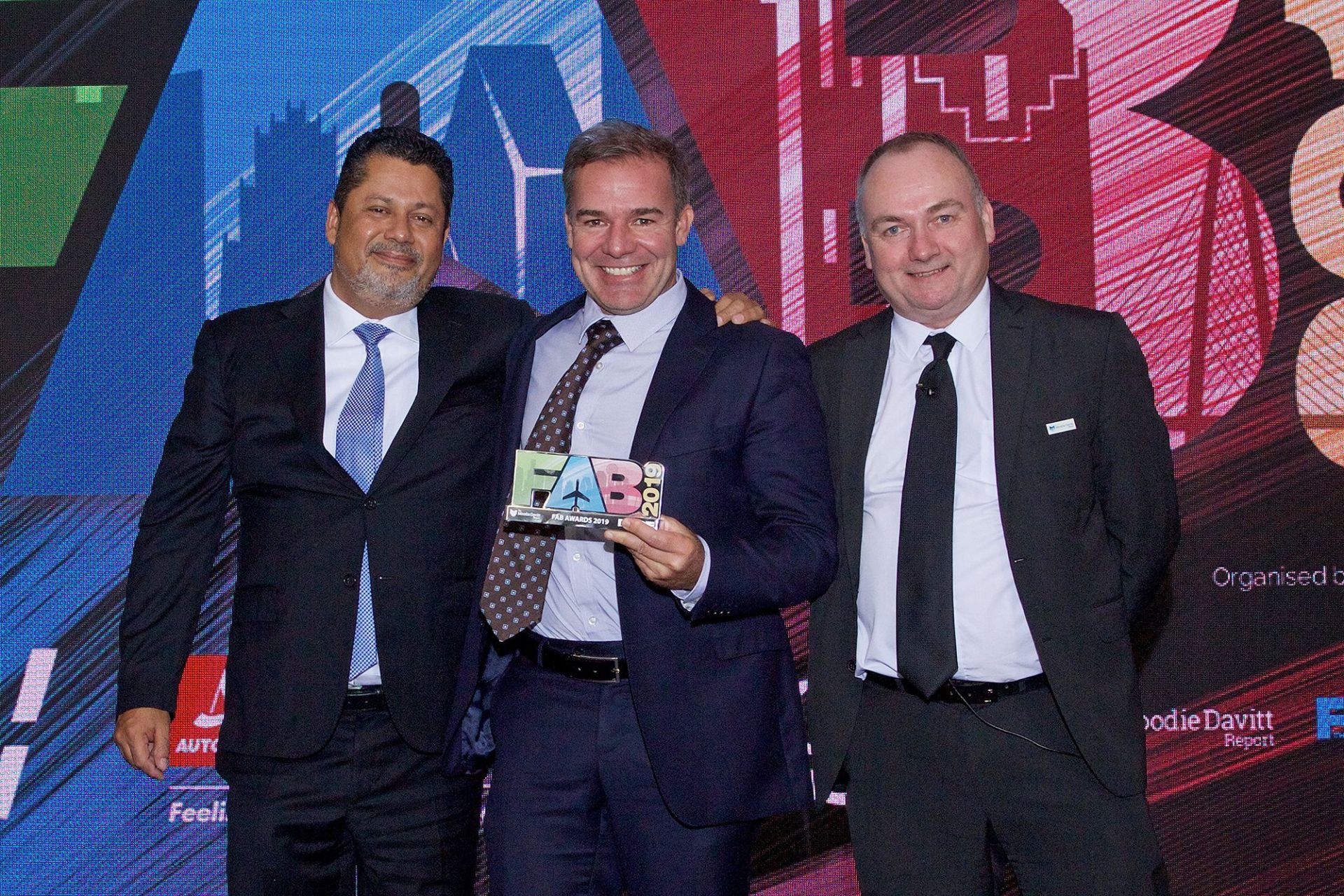 Marcel Rodriguez and Alejandro Serra celeberate a deserved win for Retail Services' Haytu at Lima Jorge Chávez International Airport
Winner: Retail Services, Haytu, Jorge Chávez International Airport
Highly Commended: Delaware North Companies NZ Retail, Blue Marble Lane Bar & Bistro, Auckland Airport
Highly Commended: HWH Investments, Nutella@DXB, DXB (Dubai International)
Regional winner (Europe): SSP Spain, Alas by Hermanos Torres, Barcelona Airport
Regional winner (Asia Pacific): SSP Asia Pacific, Line Café, Hong Kong International Airport
Regional winner (Americas): Retail Services Sac, Haytu, Jorge Chávez International Airport
Regional winner (Middle East, Africa & India): HWH Investments, Nutella@DXB, DXB (Dubai International)
Retail Services' Haytu at Jorge Chávez International Airport is a seafood bar whose operators have ambitious global expansion plans, and is rooted in authentic history and offers food of the highest quality. Combine that with theatrical live cooking and preparation, a strong country and cuisine narrative, compelling – and healthy – sake and juice mixology, and a contemporary market look and feel, and you have a winner. And a real feast of the senses.
There were two highly commended awards. Delaware North Companies NZ Retail's Blue Marble Lane Bar & Bistro at Auckland Airport is a welcoming and visually stunning concept with a streetscape design and a 'flavours of the world' inspired menu.
The second highly commended award went to HWH Investments' Nutella@DXB – a compelling project in which a household brand has been brought to life at the Dubai gateway in a new, different, engaging and deeply personalised fashion.
Alas by Hermanos Torres at Barcelona Airport was one of the regional winners, and the brainchild of identical twin brothers Javier and Sergio Torres, who also happen to be Michelin-starred chefs known for their innovative twist on classic Spanish dishes. Last year, SSP Spain approached the twins to collaborate on a new upscale dining concept for the airport, and the Alas [Spanish for 'wings'] concept was born.
SSP Asia Pacific was a regional winner for Line Café at Hong Kong International Airport, which blends F&B with retail, selling lifestyle products, souvenirs and accessories. The concept combines original characters from messaging app Line Friends with a variety of Korean and Western dishes.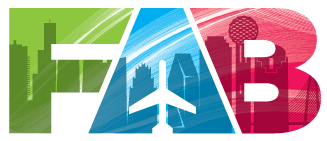 FAB is published monthly by The Moodie Davitt Report (Moodie International Ltd).
© All material is copyright and cannot be reproduced without the permission of the Publisher.
To find out more visit www.moodiedavittreport.com and to subscribe please e-mail sinead@moodiedavittreport.com