---
Auckland Airport, Glamp Grounds Bar and Kitchens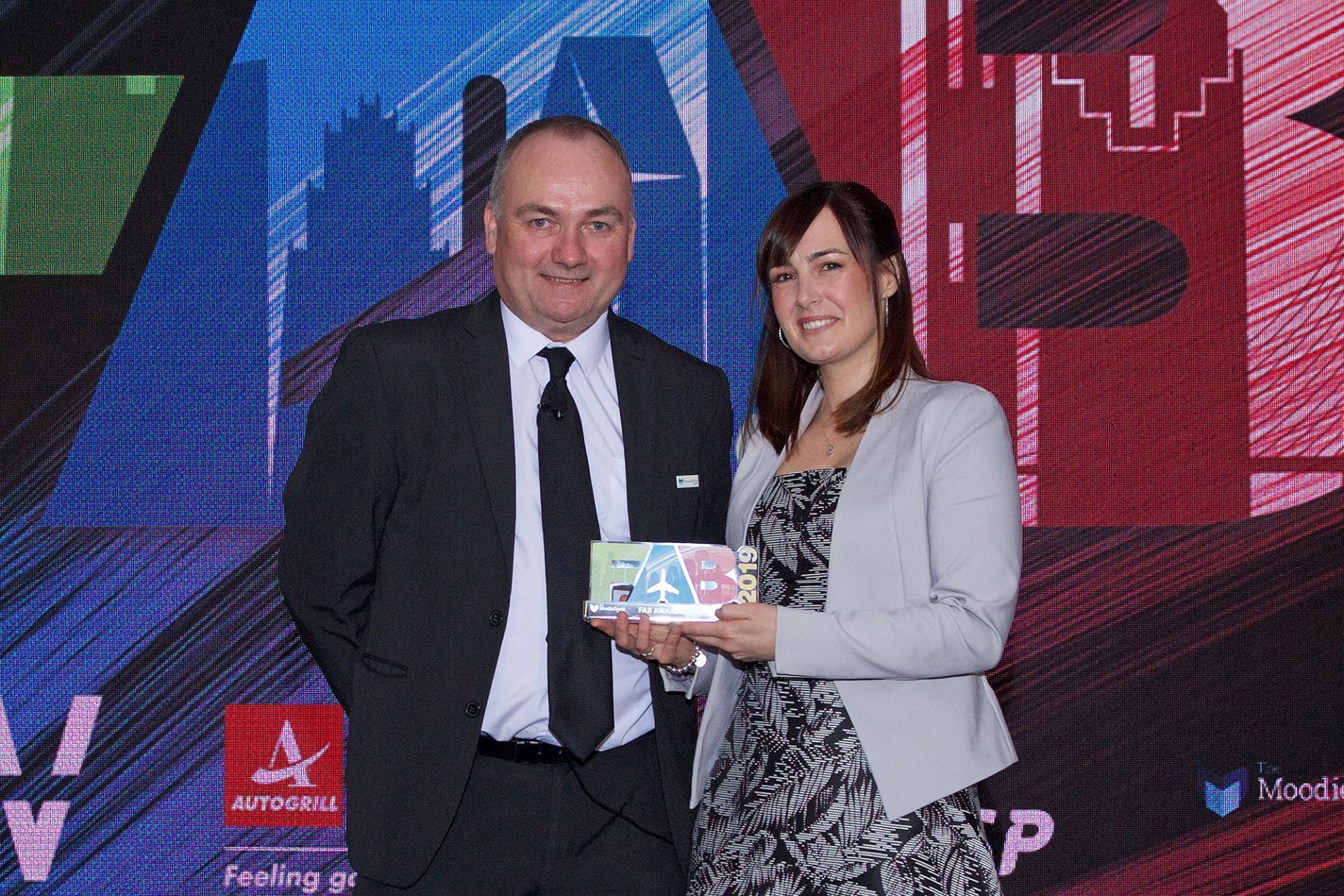 Auckland Airport Retail Commercial Manager – Leasing Kelly Hodder accepts the FAB Innovation Award from The Moodie Davitt Report President Dermot Davitt
Winner: Auckland Airport, Glamp Grounds Bar & Kitchens
Which concept has brought the most new ideas and innovations to the travel food & beverage industry? Which concept can we say has been a true game-changer?
Auckland Airport's Glamp Grounds Bar & Kitchens has taken the notion of 'glamping'; a form of popular camping involving facilities more luxurious than those associated with traditional camping, to create something spectacular in the airport environment.
The design narrative creates a sense of openness, space and a sense of being on holiday. It is fun for all ages, with a playground for children, and nostalgic touches for older generations. Put simply, this is a place travellers want to hang out in – and we had to honour the innovation.
Auckland-based hospitality business Joylab runs more than 20 locations in the city with one simple aim – to bring joy. Now that happiness and sense of fun has found a new home in Auckland Airport.
As Joylab says, their aim was to bring together "a selection of iconic culinary offerings while providing a space for play, interaction and pre-flight relaxation. All of this needed to be delivered in an authentic way.
"We needed to be bold in our choices and ensure that it didn't feel like another manufactured plastic 'kiwiana' experience, further feeding into the airport stereotype food & beverage offering. With a kid's play area, heaps of modern technology, varied seating precincts and iconic Kiwi food, this is a must-visit destination for all travellers going through the international terminal."
This not only means delighted passengers, with both young and old enjoying the glamping vibe, but also a direct spike in business performance.
For the first full month of trading in September 2018, sales were up +8% against projections and Glamp Grounds Bar & Kitchens has shown continued healthy revenues and customer satisfaction since.
Innovation on this scale of ambition is rare, and all involved are to be applauded for their vision and for delivering this engaging and memorable F&B experience.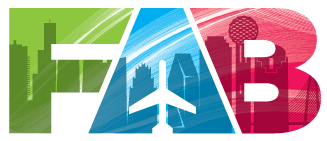 FAB is published monthly by The Moodie Davitt Report (Moodie International Ltd).
© All material is copyright and cannot be reproduced without the permission of the Publisher.
To find out more visit www.moodiedavittreport.com and to subscribe please e-mail sinead@moodiedavittreport.com