---
Travel, trends and new technology
How can the F&B industry adapt to an evolving customer profile, new behavioural trends and expectations, and new technologies? That was the subject of a compelling panel session featuring Dubai Airports Executive Vice President Commercial Eugene Barry, HMSHost Executive Vice President and Chief Information Officer Sarah Naqvi, HMSHost President & CEO Steve Johnson and Airport Authority Hong Kong General Manager, Retail Portfolio Alby Tsang.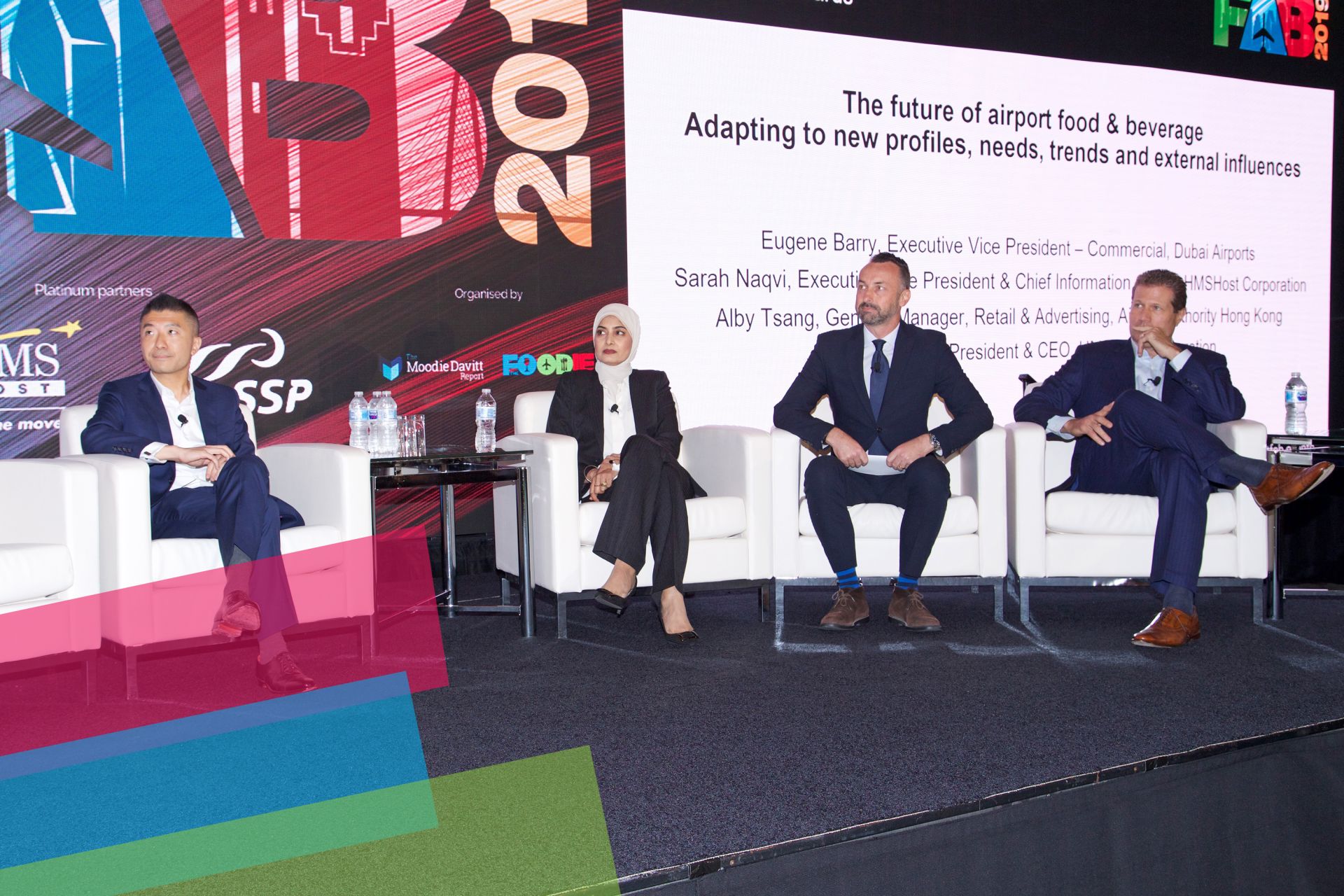 Hong Kong International Airport General Manager Retail Portfolio Alby Tsang, HMSHost Executive Vice President and Chief Information Officer Sarah Naqvi, Dubai Airports Executive Vice President Commercial Eugene Barry, and HMSHost President & CEO Steve Johnson
Barry introduced a possible new acronym for the industry – 'W.A.C.D' – or 'What Amazon Can't Do'; which, in short, represents the importance of experiences and immersion.
He noted that the evolving role of customer service at the airport entailed keeping things "fresh, engaging and relevant". He explained: "Airports are stepping up and insisting on shaping standards and experiences. And F&B is at the centre of this new focus."
Barry said relevance was the key to sustainable demand. "If it doesn't make money it doesn't make sense – but every stakeholder needs something from the deal. The potential value for commercial spaces at airports has to be rethought."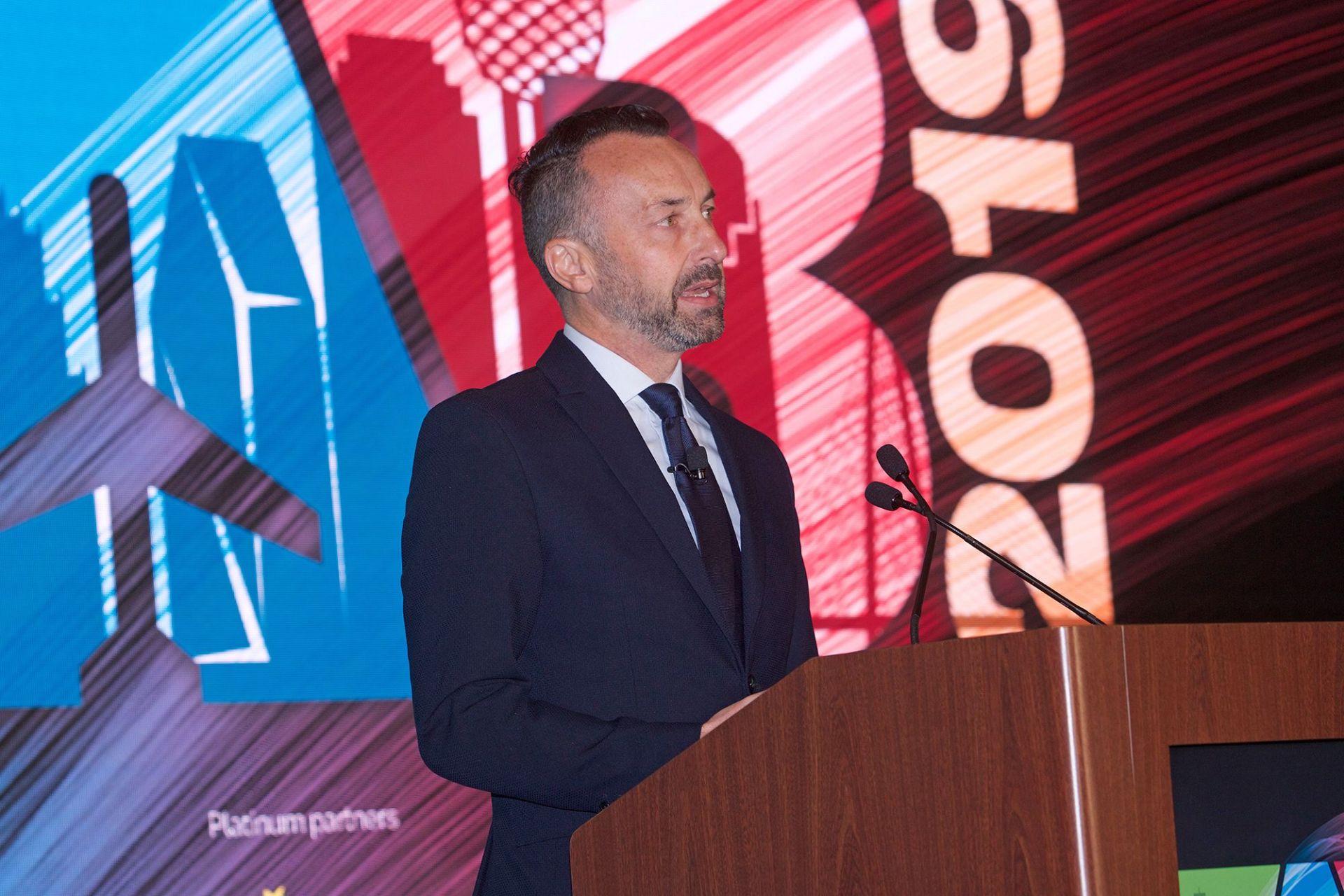 Eugene Barry: Focus on W.A.C.D. – What Amazon Can't Do
Today's customer – whether millennial or otherwise – has elevated expectations compared to past consumers. So how can an airport match up to these expectations?
Personalisation and entertainment can also raise the retail game. Integrating retail and F&B increases revenue potential and is highly efficient, according to Barry.
"Superior F&B standards and experiences at airports can greatly influence overall traveller engagement through instant gratification, create a unique competitive and reputational advantage for airports, and potentially contribute more to airport success than any other consumer touchpoint at this moment."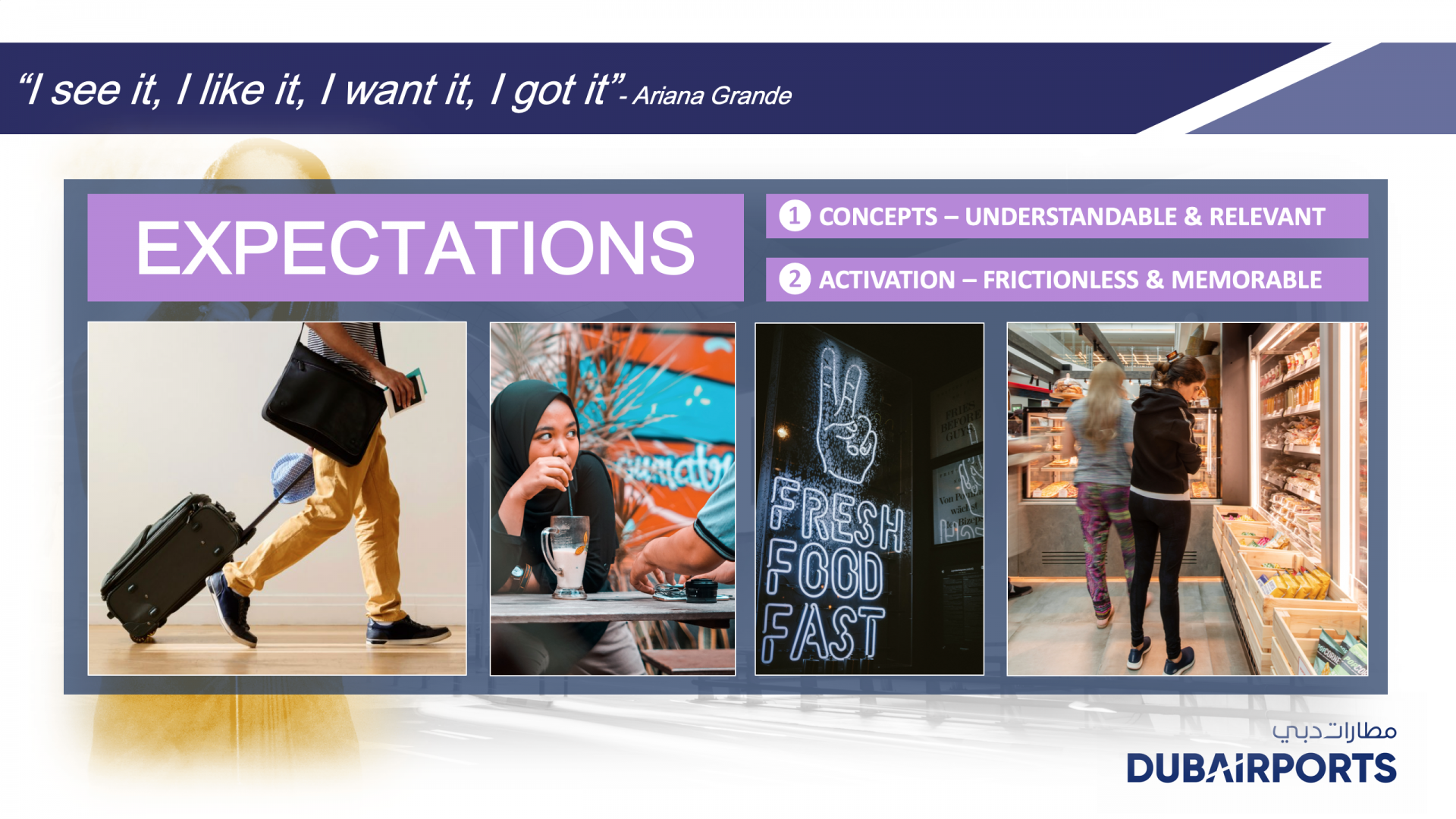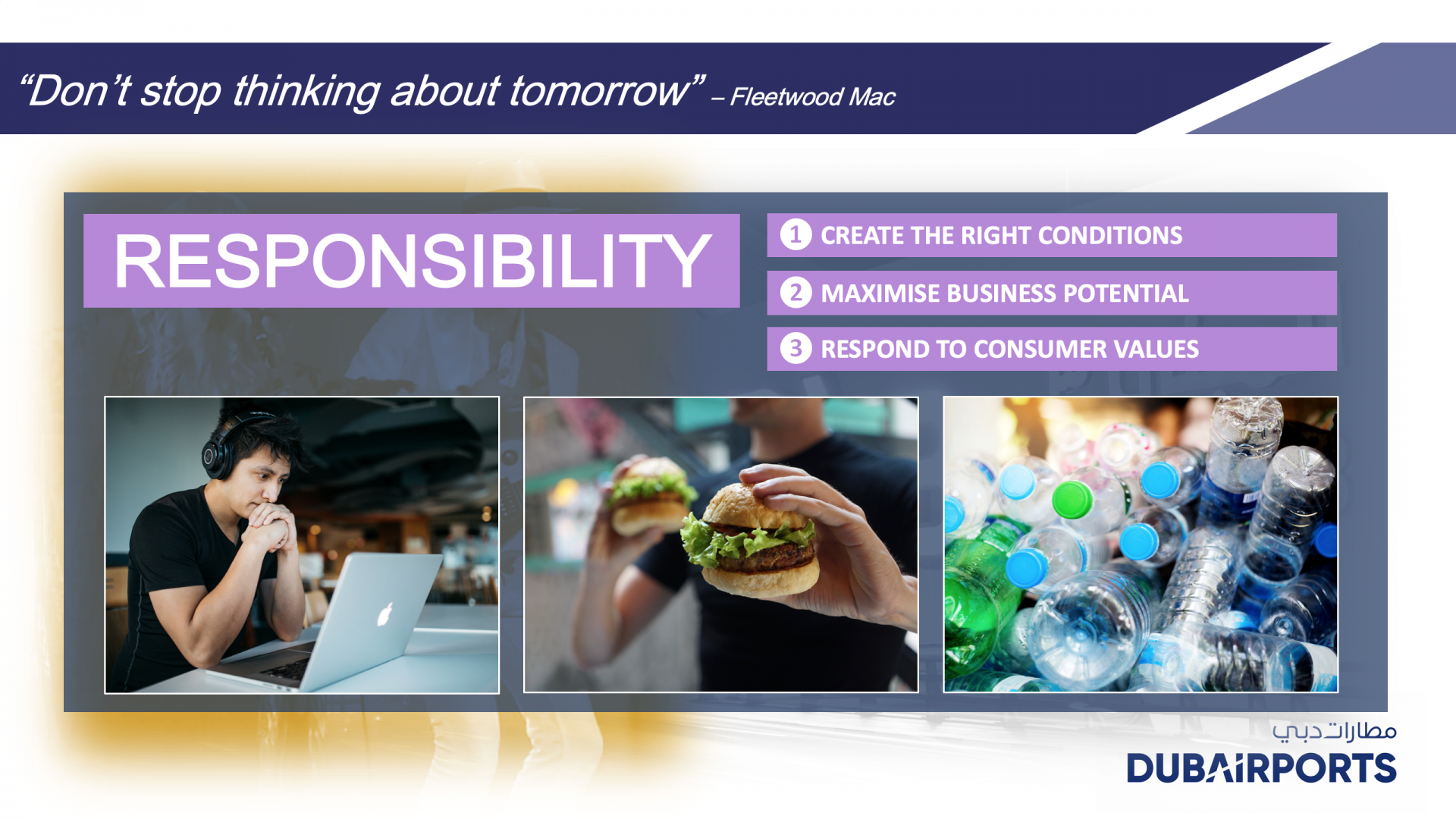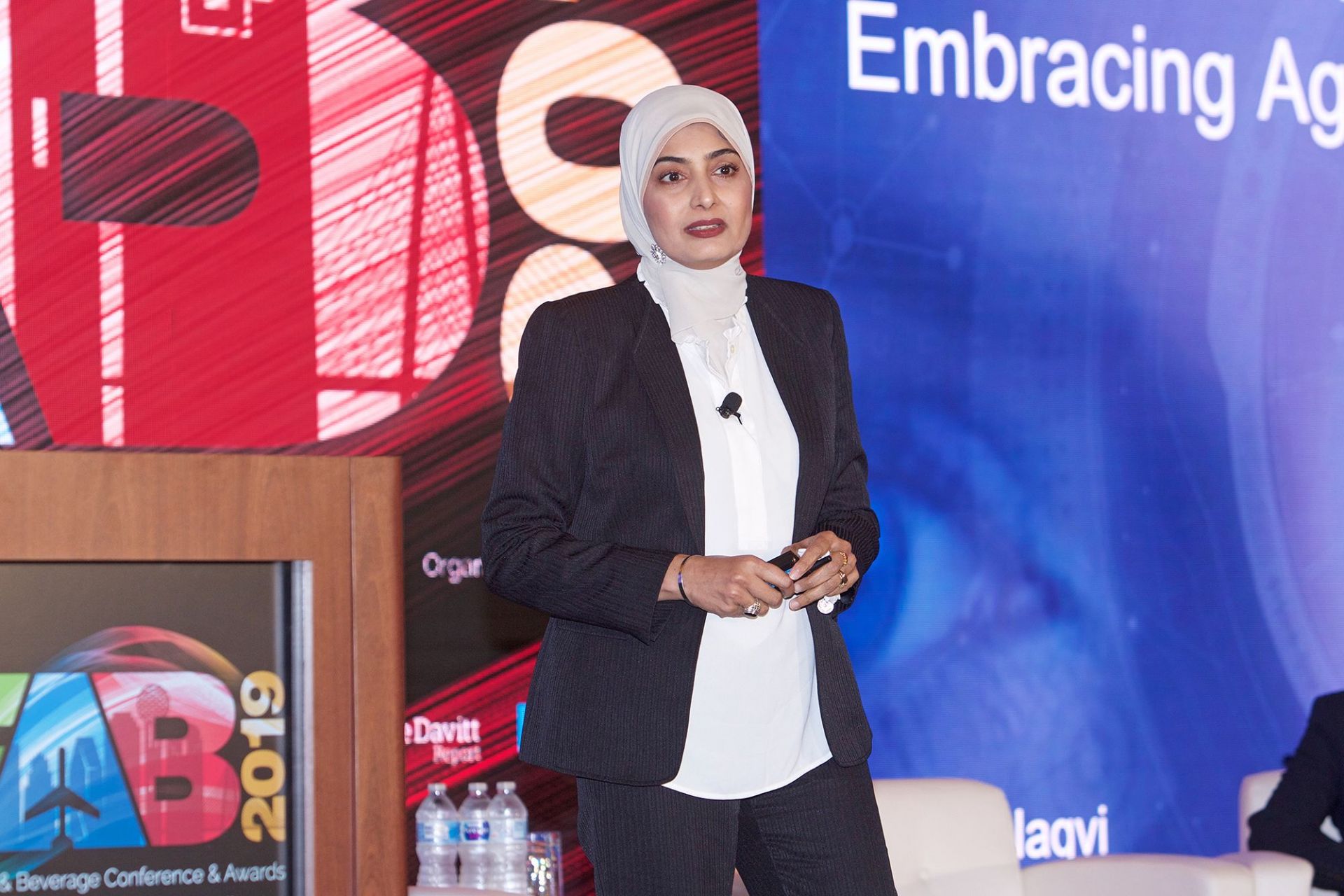 Sarah Naqvi assessed the impact of new tech, from apps to AI
HMSHost Executive Vice President and Chief Information Officer Sarah Naqvi assessed the impact of various new technologies, from artificial intelligence to apps, and from the impact of start-ups to the need for mobile payments. One common theme is the importance of balancing these technologies with human customer service.
It will be important to create "intelligent spaces", integrating the physical with the digital to improve the overall experience. "We need to rethink our designs, and merge these spaces," she said.
Today's traveller also expects frictionless experiences and transactions, so much improvement can be made by finding out where the friction is in the passenger journey. It is often at the payment stage, Naqvi noted. HMSHost implemented QR codes to expedite payment, with no need to download an app; instead a picture of the code is taken.
Naqvi also touched on the value of data. With no one company able to rely on their own, she asked what the industry strategy for sharing data should be. "We can't operate in silos," she explained.
These factors open up a thought-provoking dilemma: what are the ethical boundaries of introducing and using new technologies? "Are we ready to tackle this sensitive topic?" she asked.
Following Naqvi's presentation, Tsang gave an overview of the F&B strategy at Hong Kong International Airport, where there are more than 70 catering outlets and an overall 52% rate of dining incidence.
With Hong Kong known as a "world-renowned gourmet paradise", the airport's commercial strategy involves being seen in the same light. "This attracts passengers to arrive earlier and stimulates retail spend," Tsang said.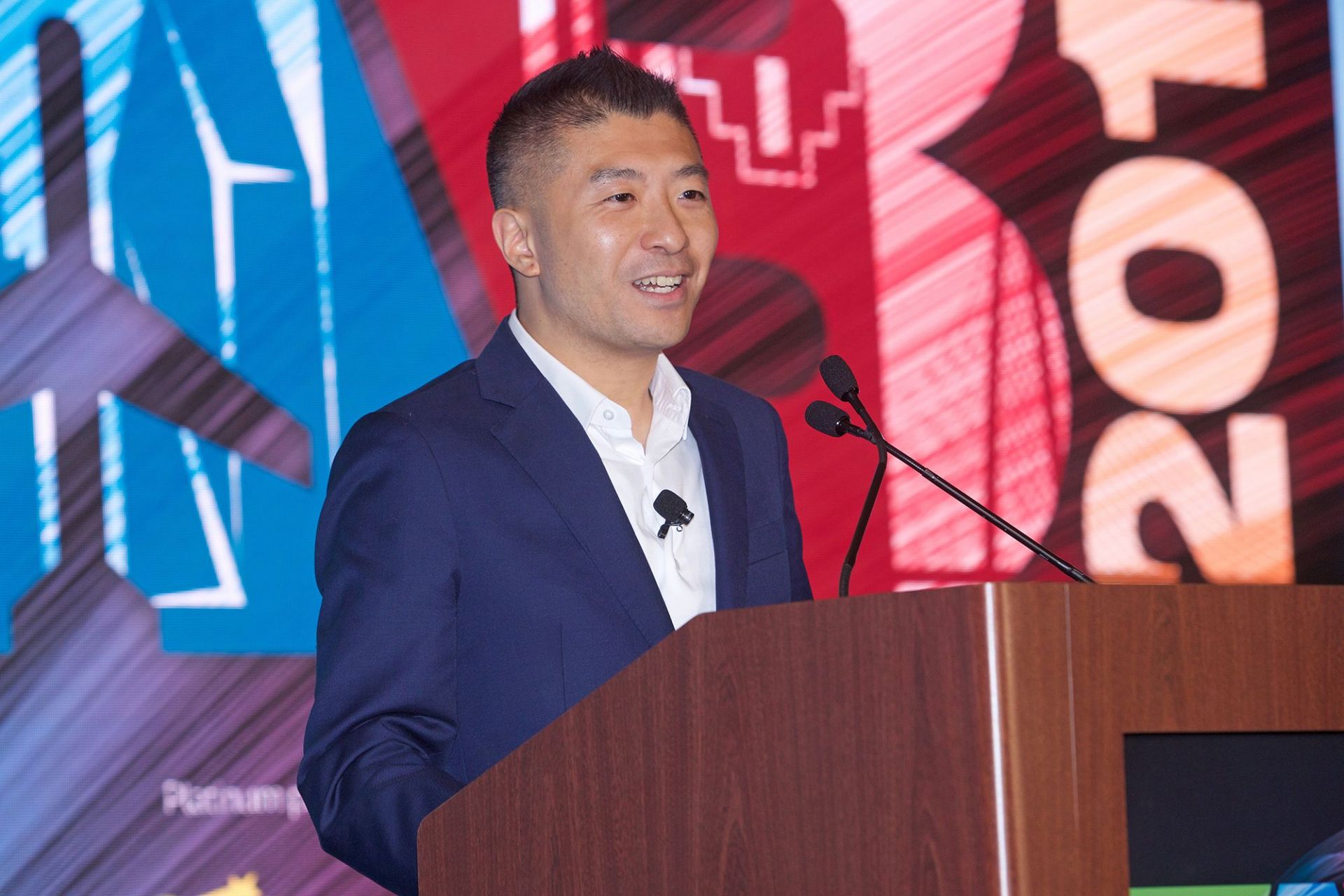 Alby Tsang talked about airports becoming foodie destinations
He then listed some examples of recent openings in which "conventional airport F&B paradigms" have been broken. "It is important to think outside the box to create excitement for passengers," he said.
Another vital part of Hong Kong International's strategy is strategic segmentation. "Airports are conventionally about cheap fast food, but there are other needs as well," he said. "Many frequent travellers have special dining needs, for example, and the challenge is to give them other options. This requires better zoning, in which we group similar priced and otherwise restaurants together."
The airport has also committed to continuous upgrading of brands, designs and food quality, to make the F&B offer more attractive. "Our ultimate mission is to make sure passengers are never 'hangry' [a portmanteau – or combination – of the words hungry and angry]," he concluded.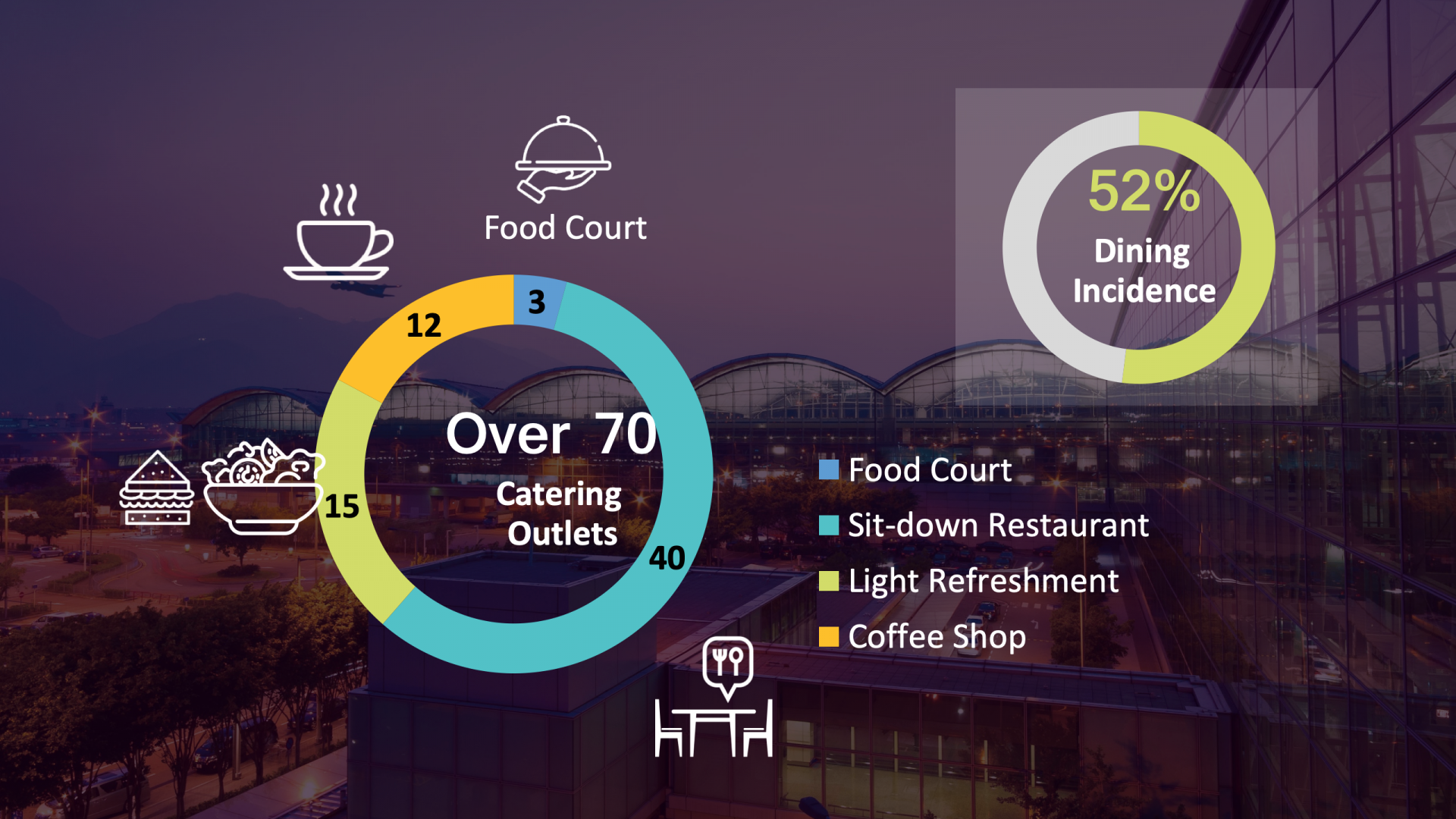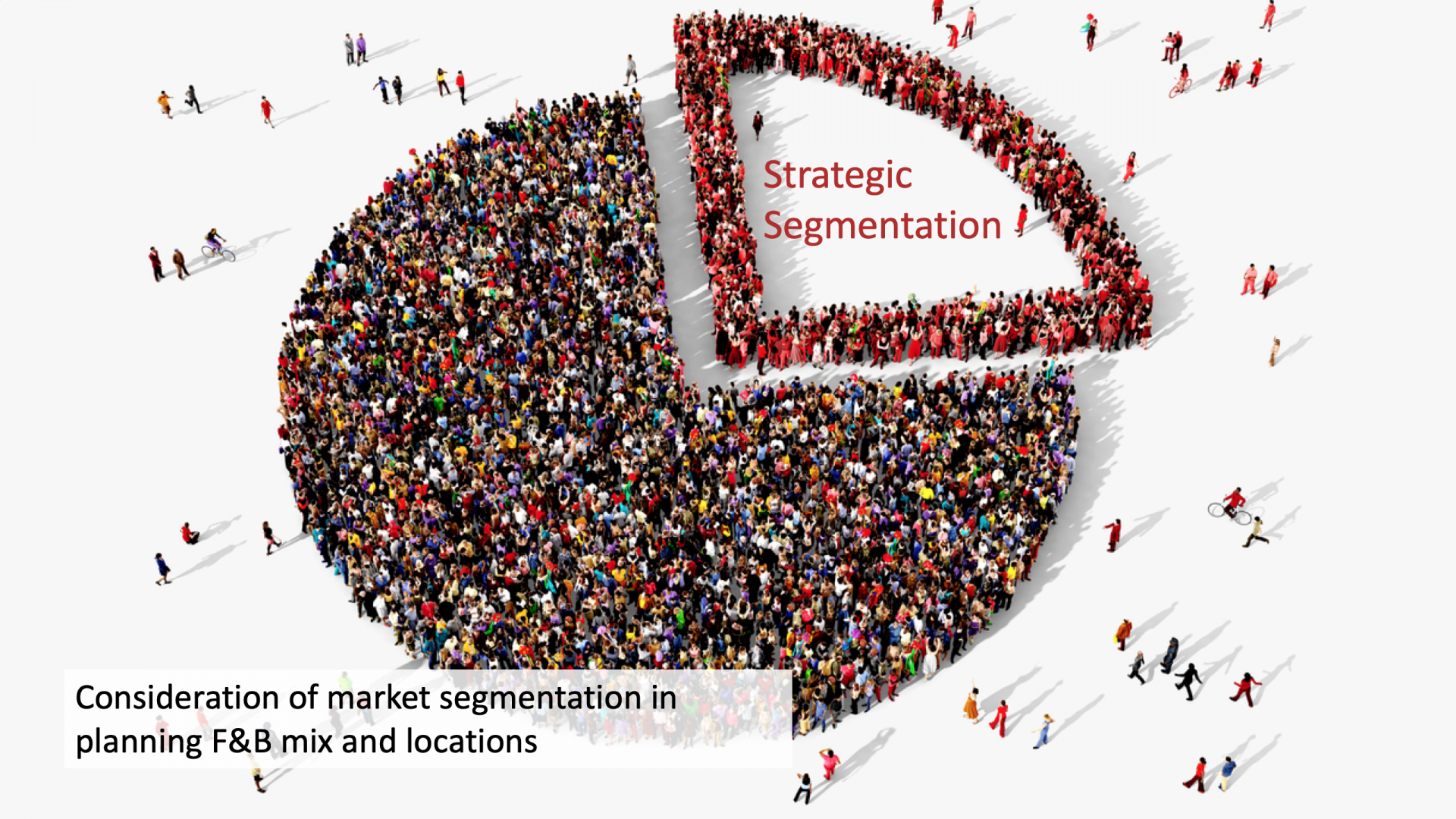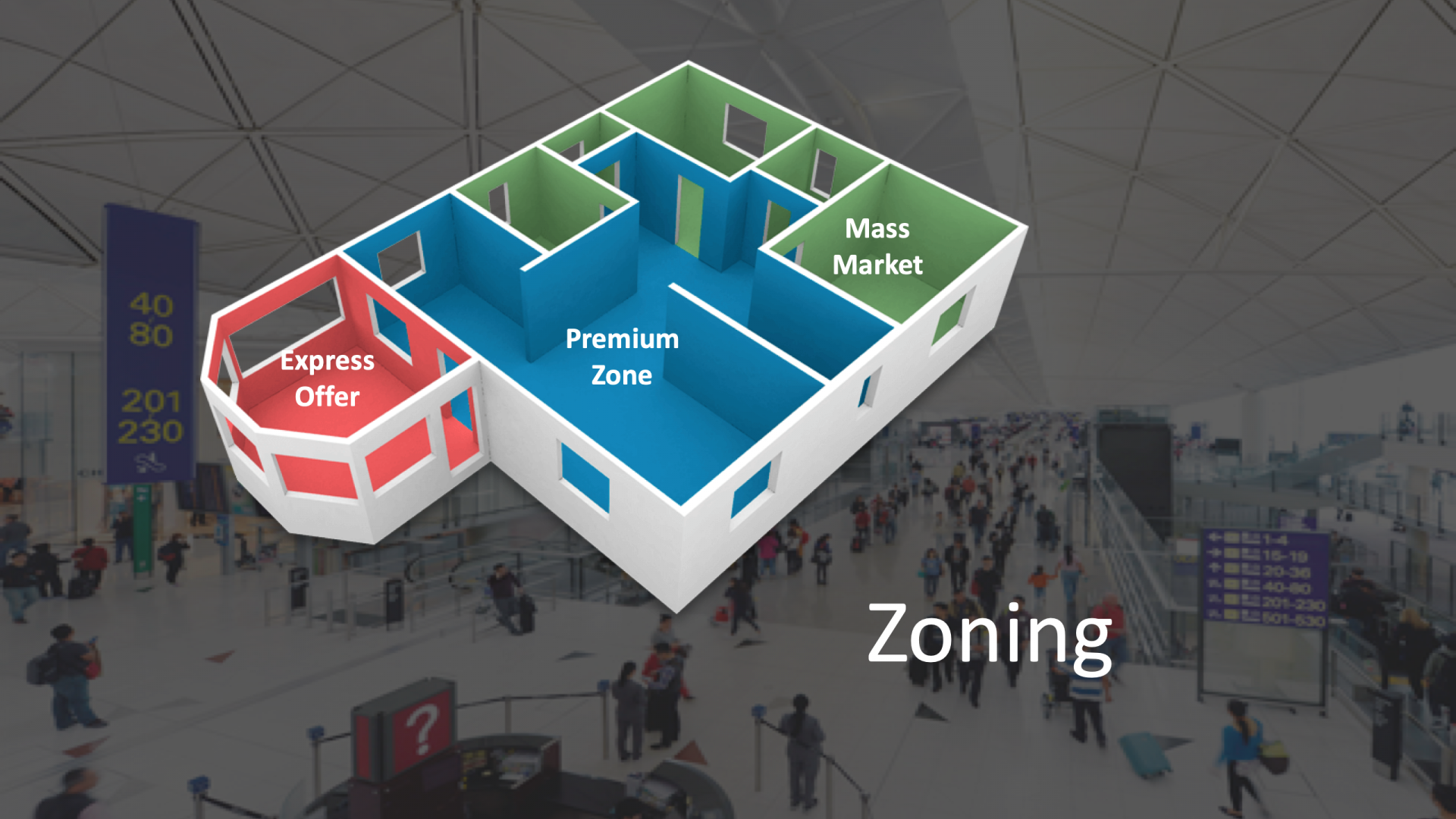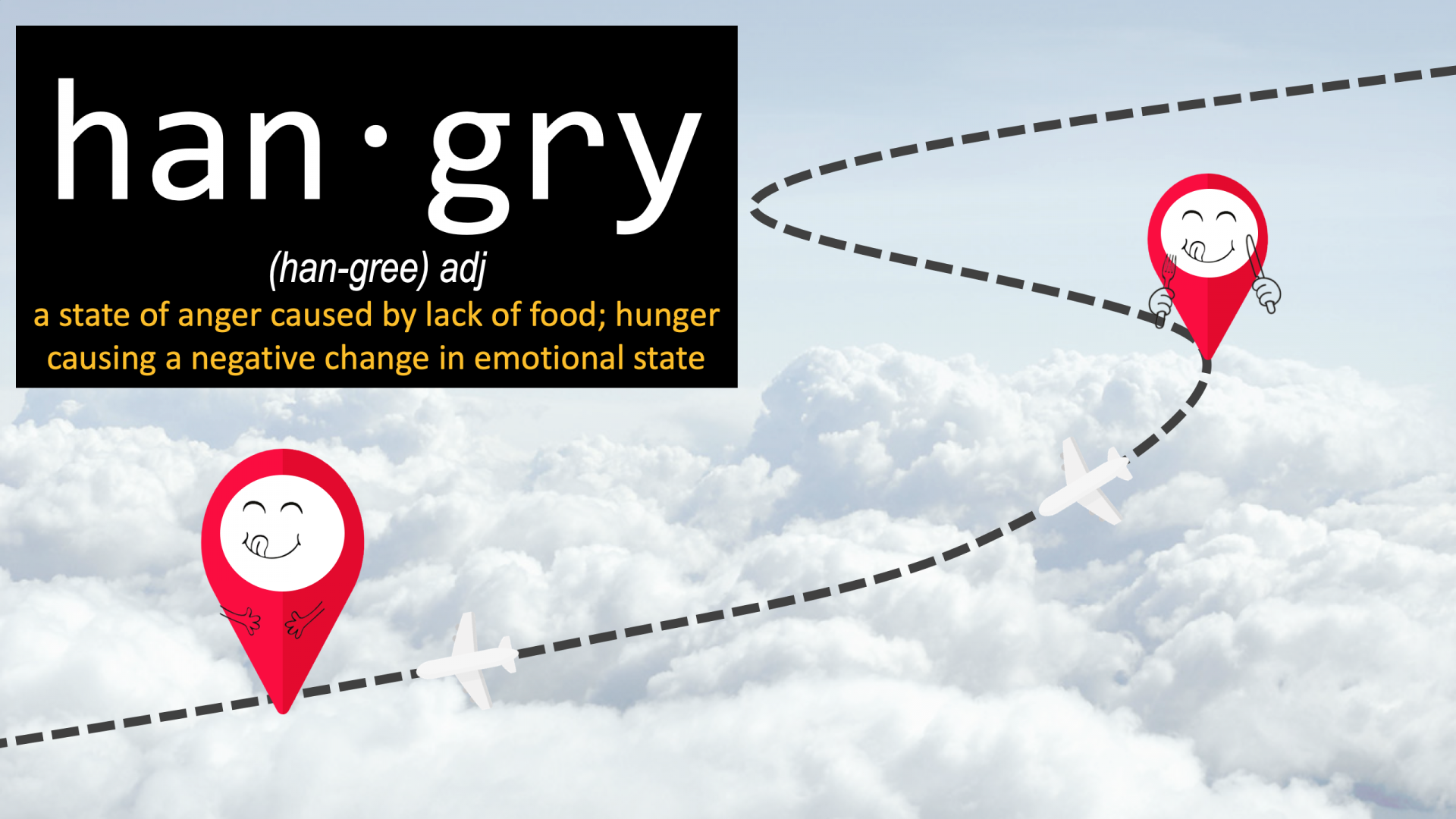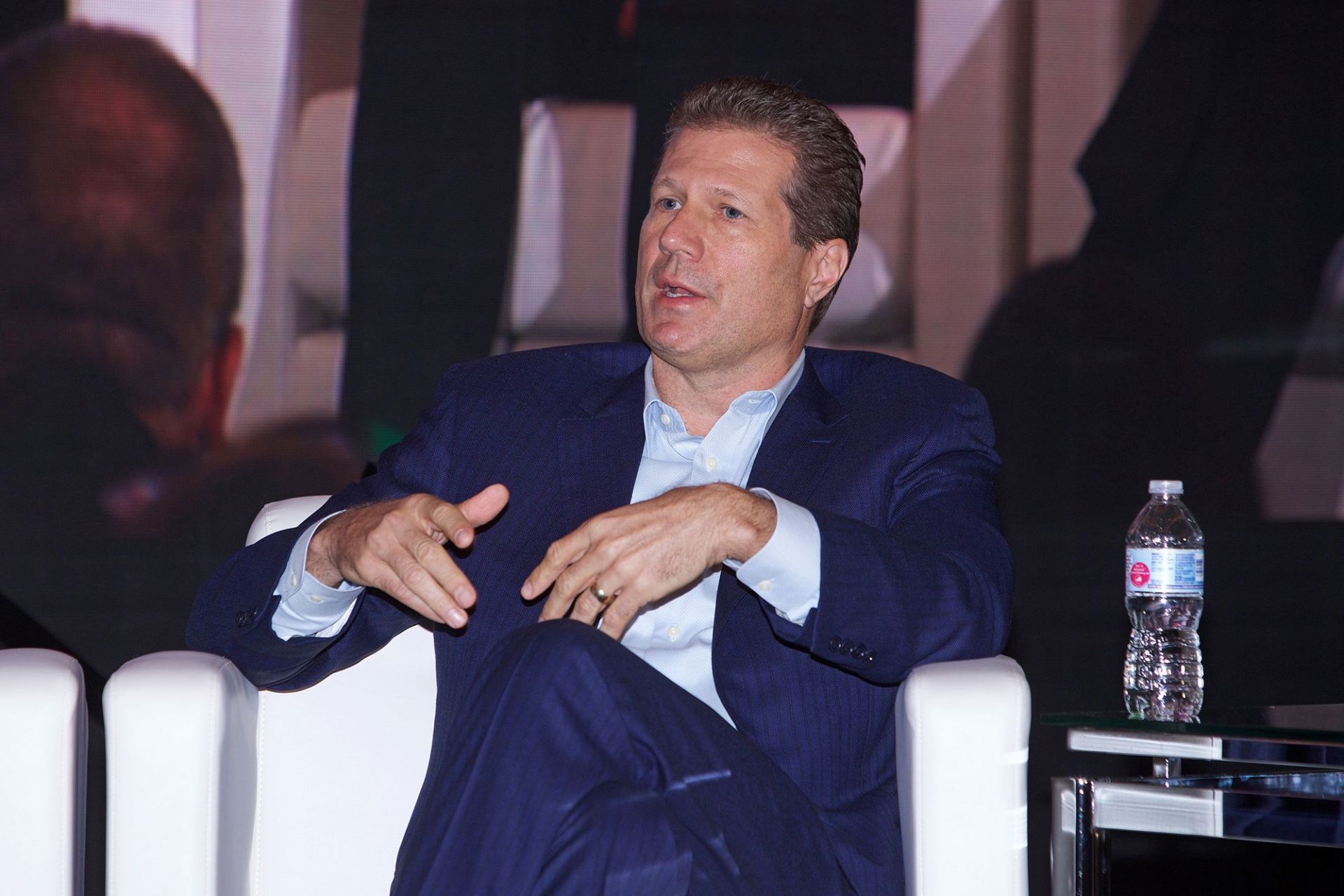 Steve Johnson: Limitless potential for airport F&B
In a compelling and insightful Q&A session, HMSHost's Steve Johnson offered his perspective on the state of the airport F&B industry.
"When you look at the health of our sector, it's strong," he said. "Our industry is growing; it's about a US$25 billion industry across the world. Here in North America, if you look at food & beverage and retail, excluding duty free, it's about US$9 billion and growing. And it's going to keep increasing at around 5% per year."
Johnson added: "There will be a lot more transactions and we will get better at digital, we will serve food faster and it will be better. There really is no end to what we can be, but there's a long way to go.
"I'm very excited about what the industry's doing from a quality standpoint, and the experiences we create for people now. I've been doing this since the mid-90s and it is a revolution from where we used to be.
"I see the future as dark kitchens [a concept operated separately to restaurants. Dark Kitchens contain purpose-built kitchens fit for delivery with each kitchen allocated to a different restaurant brand -Ed] where there is no store front, and there's just pick-up points, because the consumer is going to expect it. First, we have to gain consumers' trust on new platforms such as mobile ordering and self-serve kiosks. When we gain that trust, transactions will pick up.
"But hospitality is also a key part of what we do, so digital should be an enhancement of that hospitality. The key is to meet the consumer at their need state."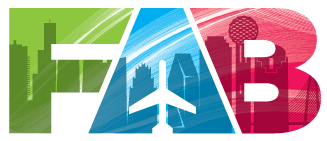 FAB is published monthly by The Moodie Davitt Report (Moodie International Ltd).
© All material is copyright and cannot be reproduced without the permission of the Publisher.

To find out more visit www.moodiedavittreport.com and to subscribe please e-mail sinead@moodiedavittreport.com