The FAB Special Distinction Award
---
Oma Artisan Bakery and Café

Winner: Delaware North Companies NZ Retail's Oma Artisan Bakery & Café
Creativity and experience were key here. At Delaware North Companies NZ Retail's Oma Artisan Bakery & Café, those factors are present in abundance. The beautiful smells of fresh baking draw in curious travellers while visual cues combine to create a feast for the senses.
Oma Artisan Bakery & Café opened in December 2018 in the International Terminal at Auckland International Airport. As the only fully-operational bakery within an Australian or New Zealand airport, Oma offers a vast range of freshly-baked goods prepared and produced in the terminal – creating beautiful smells of fresh baking that attract curious travellers. The large glass windows allow consumers to observe the bakers at work, and generate social media opportunities too.
Oma evolved in collaboration with Isabel Pasch, founder of the legendary Bread and Butter Bakery in Auckland. Isabel, who grew up in Germany, specialises in traditional European and naturally-leavened sourdough breads, made from certified organic ingredients.
Oma delivers a calm social space, delivering organic, traditional baked goods and light meals with flair and a dash of theatre. A worthy winner of our Foodie Flair Award.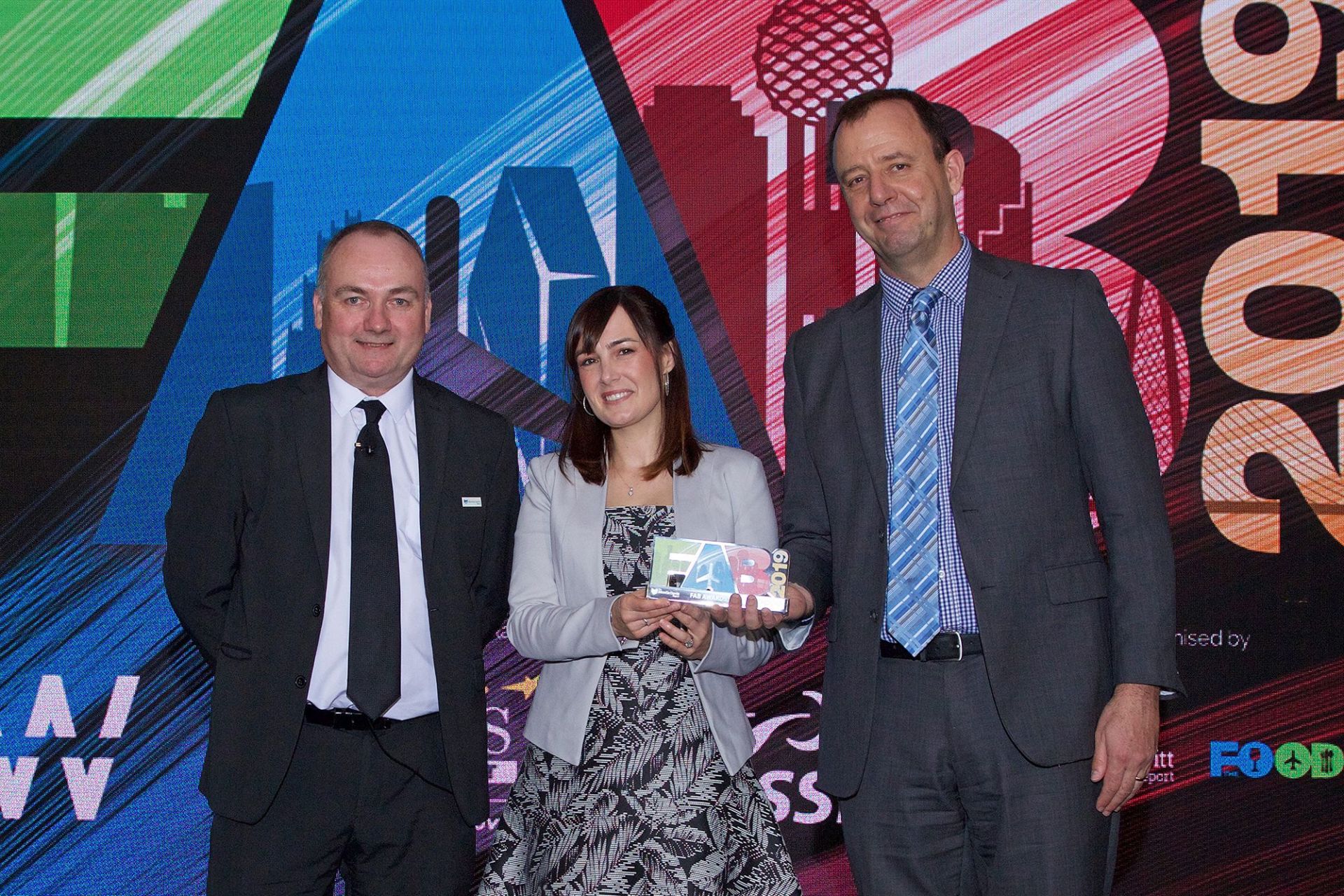 Rising to the occassion: Delaware North Companies Australia + New Zealand Director of Operations – Travel & Hospitality Services Brad Counsel (right) and Auckland Airport Retail Commercial Manager – Leasing Kelly Hodder receive the FAB Special Distinction Award for Oma Artisan Bakery & Café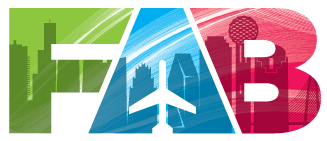 FAB is published monthly by The Moodie Davitt Report (Moodie International Ltd).
© All material is copyright and cannot be reproduced without the permission of the Publisher.
To find out more visit www.moodiedavittreport.com and to subscribe please e-mail sinead@moodiedavittreport.com