Outstanding Airport Restaurant Design of the Year
---
AIR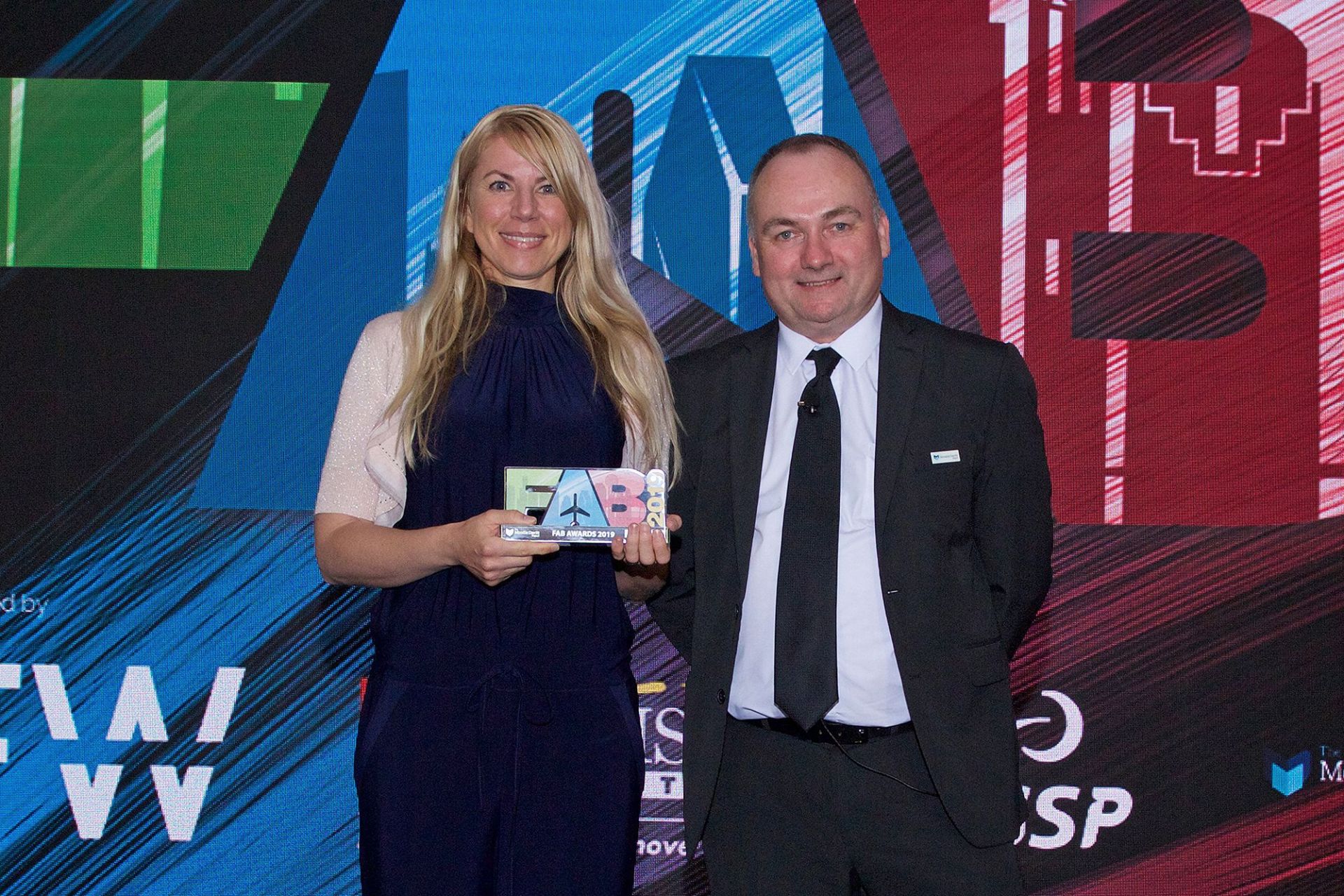 Autogrill Switzerland Director of Marketing Eva-Maria Maute accepts one of the evening's most sought-after awards from Dermot Davitt
Winner: Autogrill Group, AIR, Zürich Airport
Regional winner (Europe): Autogrill Group, AIR, Zürich Airport
Regional winner (Asia Pacific): Delaware North Companies NZ Retail, Blue Marble Lane Bar & Bistro – Auckland International Airport
Regional winner (Americas): OTG, Yume, Houston George Bush Intercontinental Airport
Regional winner (Middle East, Africa & India): HWH Investments, Tranzeet, DXB (Dubai International Airport)
This award was introduced last year and recognises the critical role that design plays in creating ambience and customer experience.
Autogrill Group's AIR at Zürich Airport is simply a fantastic design concept that has been beautifully realised – capturing the excitement of flying and the romantic experience of travel.
Restaurant AIR is a state-of-the-art multiple F&B concept. It not only encompasses an aviation-themed dining experience to travellers but functions as a canteen to the airport's 28,000 employees.
AIR has been fully digitised, with touchscreen ordering systems, while six show kitchens prepare fresh food to order.
The design pays homage to aircraft and airports, with decorations and signage referencing aircraft fuselages, engines, and runways. There is a real story being told – and what a story it is.
The other regional winners (Blue Marble Lane Bar & Bistro, Yume and Tranzeet), are all profiled elsewhere in this edition for their successes, illustrating how integral good design is to the overall success and consumer engagement level of airport F&B.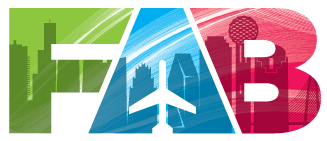 FAB is published monthly by The Moodie Davitt Report (Moodie International Ltd).
© All material is copyright and cannot be reproduced without the permission of the Publisher.
To find out more visit www.moodiedavittreport.com and to subscribe please e-mail sinead@moodiedavittreport.com