Airport Bar of the Year
(Over 15 million Passengers and Best Overall)
---
Mikkeller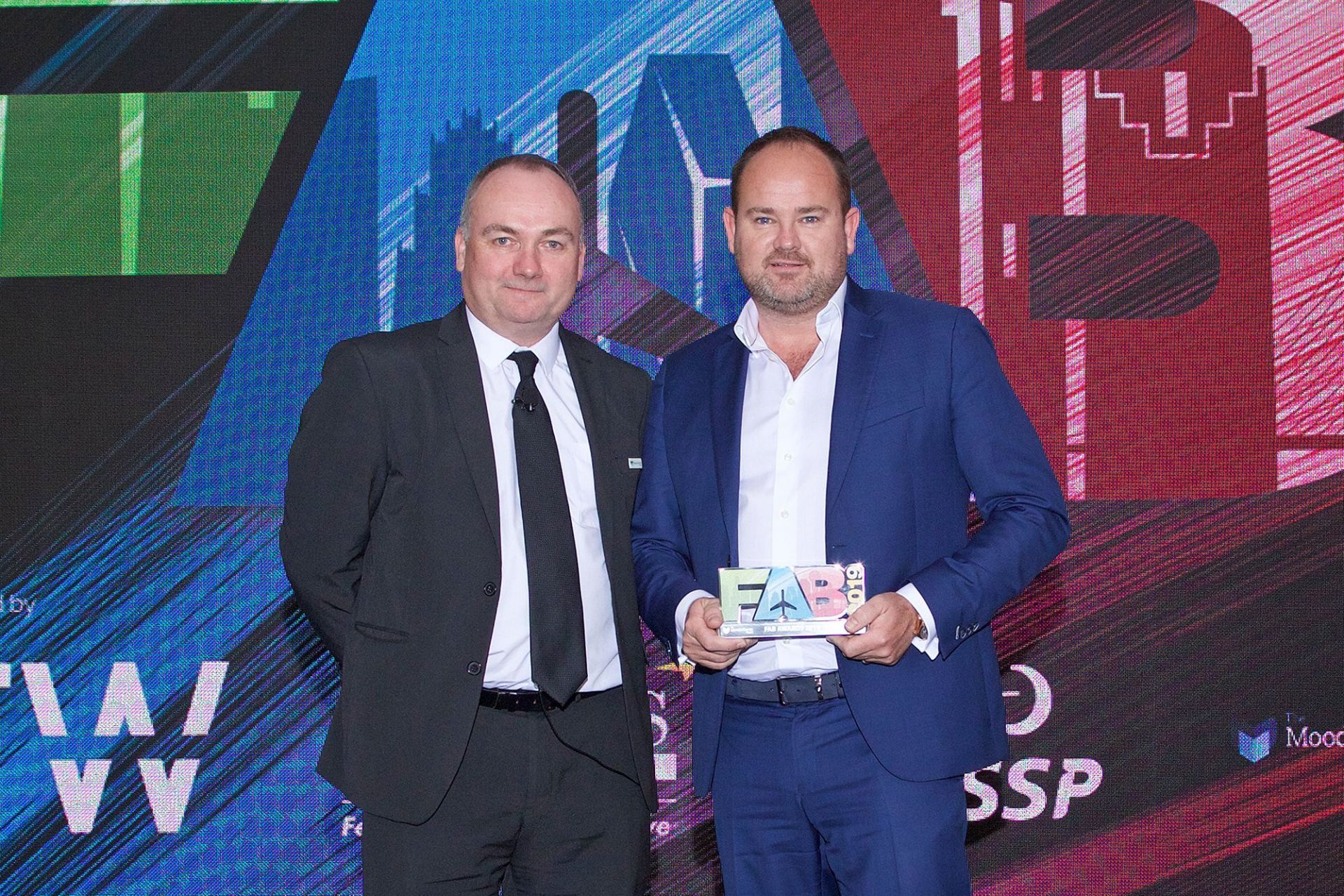 Copenhagen Airport Head of Sales & Negotiation Michael Clausen collects the Airport Bar of the Year Award (overall and over 15 million passengers) for Mikkeller
Airport Bar of the Year
(Under 15 million Passengers)
---
Brewdog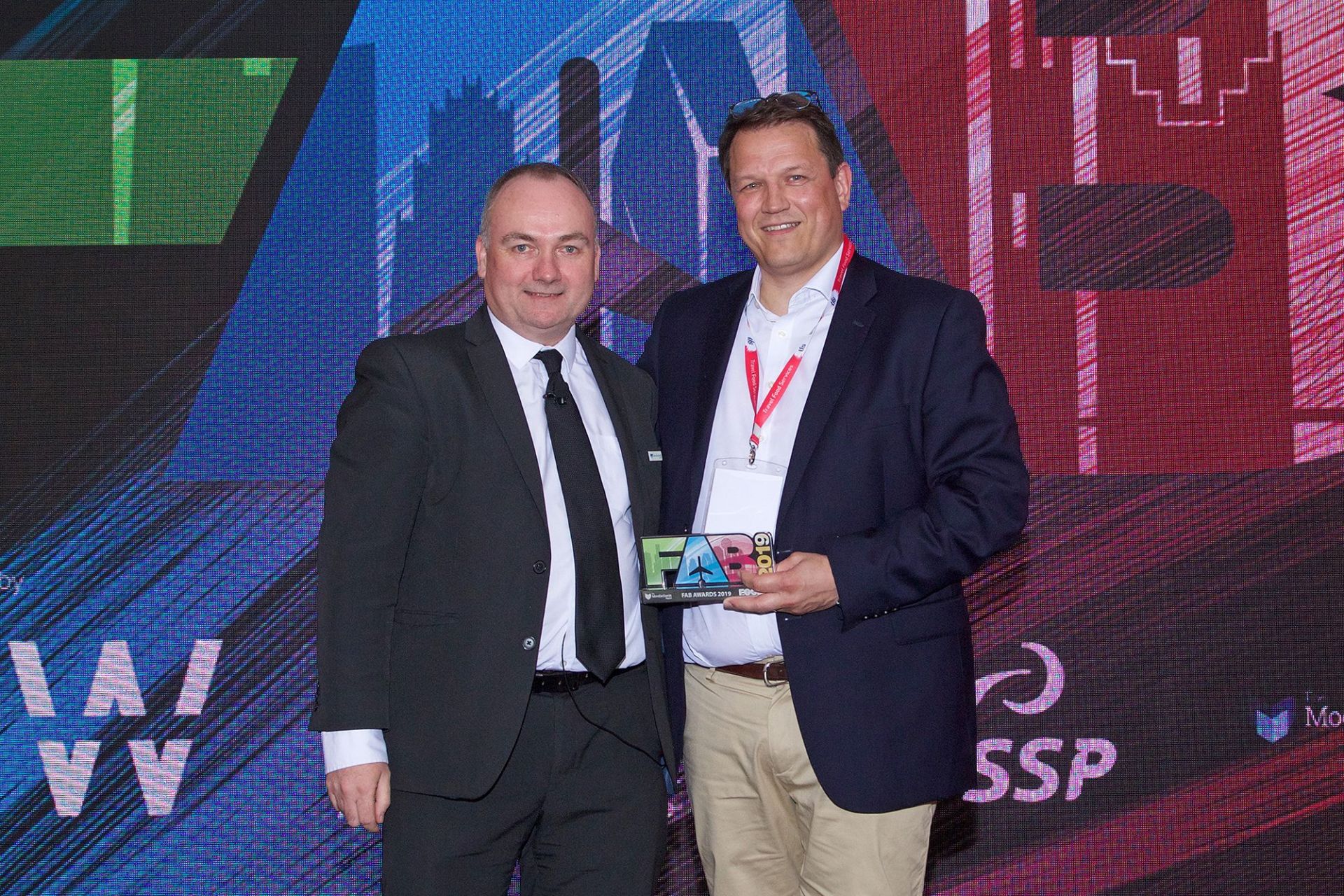 Drink to that: TRG Managing Director Nick Ayerst receives the award for Airport Bar of the Year (under 15 million passengers) for Brewdog at Edinburgh Airport
Airport Bar of the Year
(Highly commended and regional winners)
Highly Commended: High Flying Foods, Stone Brewing Co, San Diego International Airport
Regional winner (Europe): Mikkeller, Copenhagen Airport
Regional winner (Asia Pacific): SSP Asia Pacific, The Cabin, Mactan-Cebu International Airport
Regional winner (Americas): High Flying Foods, Stone Brewing Co, San Diego International Airport
Regional winner (Middle East, Africa & India): Emirates Leisure Retail, Draft House, DXB (Dubai International)
The winner of Airport Bar of the Year in the Over 15 million Passengers category and best bar overall goes to a local hero concept – Mikkeller at Copenhagen Airport. It celebrates a national passion for beer – offering a true flavour of its home country's flavour and heritage.
A huge total of beers to choose from makes each visit different, while there are always at least four airport-exclusive beers on offer. Comprehensive, creative and commercially-successful, this concept stands out among extraordinarily strong competition.
Our winner in the Under 15 million Passengers category was TRG Concessions' Brewdog at Edinburgh International Airport. Brewdog sees the airport not only as a gateway for travel, but as a gateway for instilling craft beer passion in more people. Described by the airport operator as a hive of activity whatever the hour, with top-notch atmosphere and hospitality, it is everything a bar should be.
Located at an epicentre of artisanal brewing, High Flying Foods' Stone Brewing Co. at San Diego International Airport was highly commended for bringing the flavour of an innovative local craft producer to the airport, along with a neat range of supporting destination merchandise.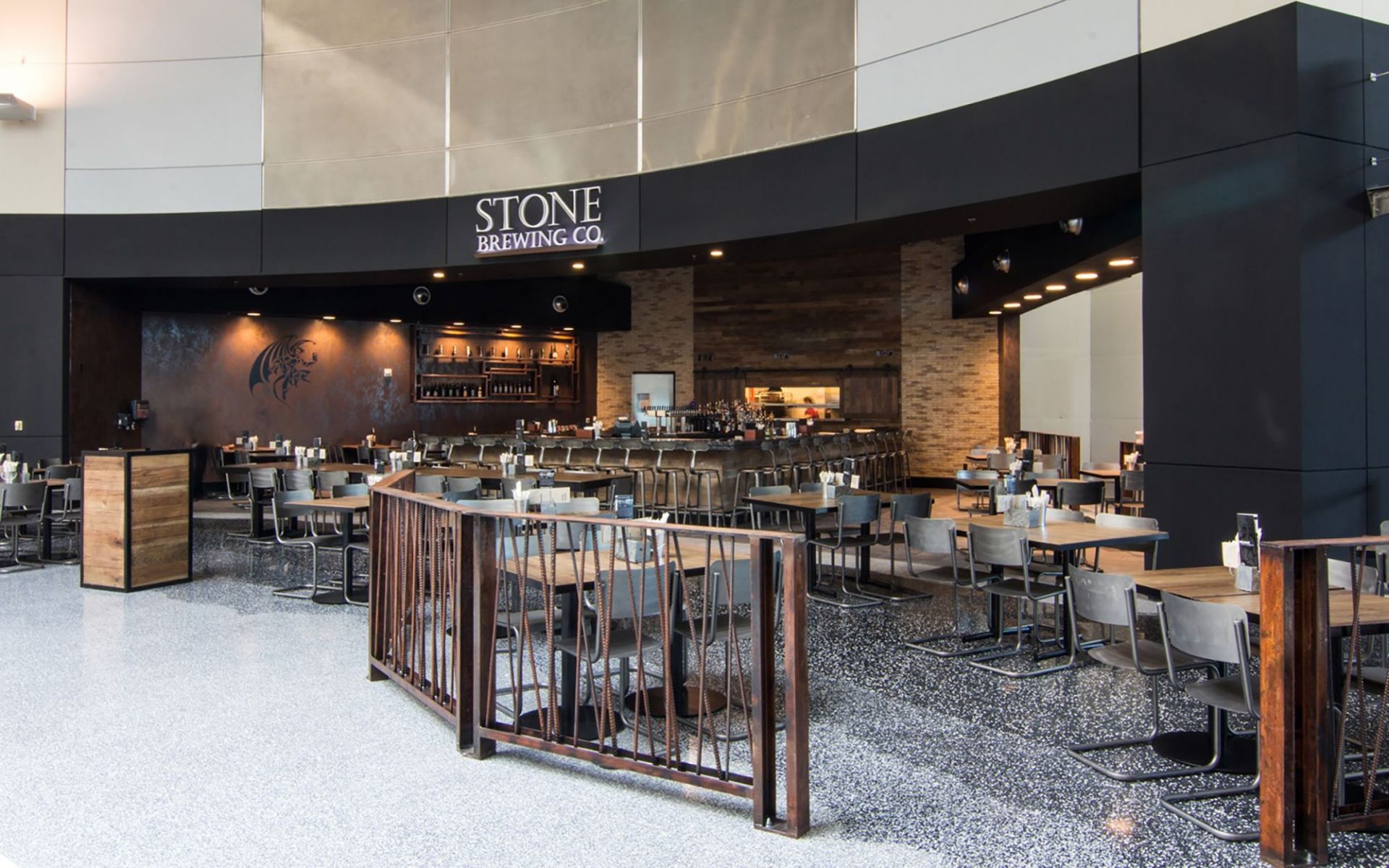 High Flying Foods' Stone Brewing Co at San Diego International Airport was highly commended for bringing a local craft brewer to the airport in great style
With its copper-structured canopies, textured wallpaper and simplistic counter, Cabin Bar nominated by SSP Asia Pacific (and run by SSP Mactan Cebu, a joint venture with the Esteban family-owned Travel Retail Asia Group) was noted for offering an oasis of calm at the superb new Mactan–Cebu International Airport Terminal 2, serving wines and beers from around the world and a selection of cocktails and gourmet treats in contemporary surrounds. This bar is a pioneering breakthrough in the Philippines and has been delivered with impressive style.
The Draft House is a sports bar and canteen proving popular in the competitive DXB F&B scene. The Emirates Leisure Retail outlet has 11 beers on tap including craft ales. The bar was built with travellers in mind but retaining the feel of a local pub, so as well as comfy seating and live sports on personalised booth screens, customers can also charge their devices at every table. There is also a collection of sporting memorabilia available to buy, as well as own brand merchandise.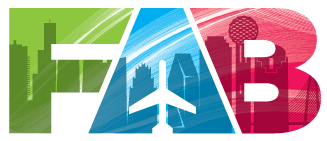 FAB is published monthly by The Moodie Davitt Report (Moodie International Ltd).
© All material is copyright and cannot be reproduced without the permission of the Publisher.
To find out more visit www.moodiedavittreport.com and to subscribe please e-mail sinead@moodiedavittreport.com