2018 and beyond: The journey continues...
On 20 December, the day of this special publication, Dubai Duty Free turns 35 years old. Or should that be 35 years young? For the retailer still has plenty of growing to do. And with one historic sale over the next few days Dubai Duty Free will become a US$2 billion company. What a story it has been, one that is set, to use journalistic parlance, to run and run.
Here we look at the year's standout images and conclude with some euphoric scenes from a very happy 35th birthday.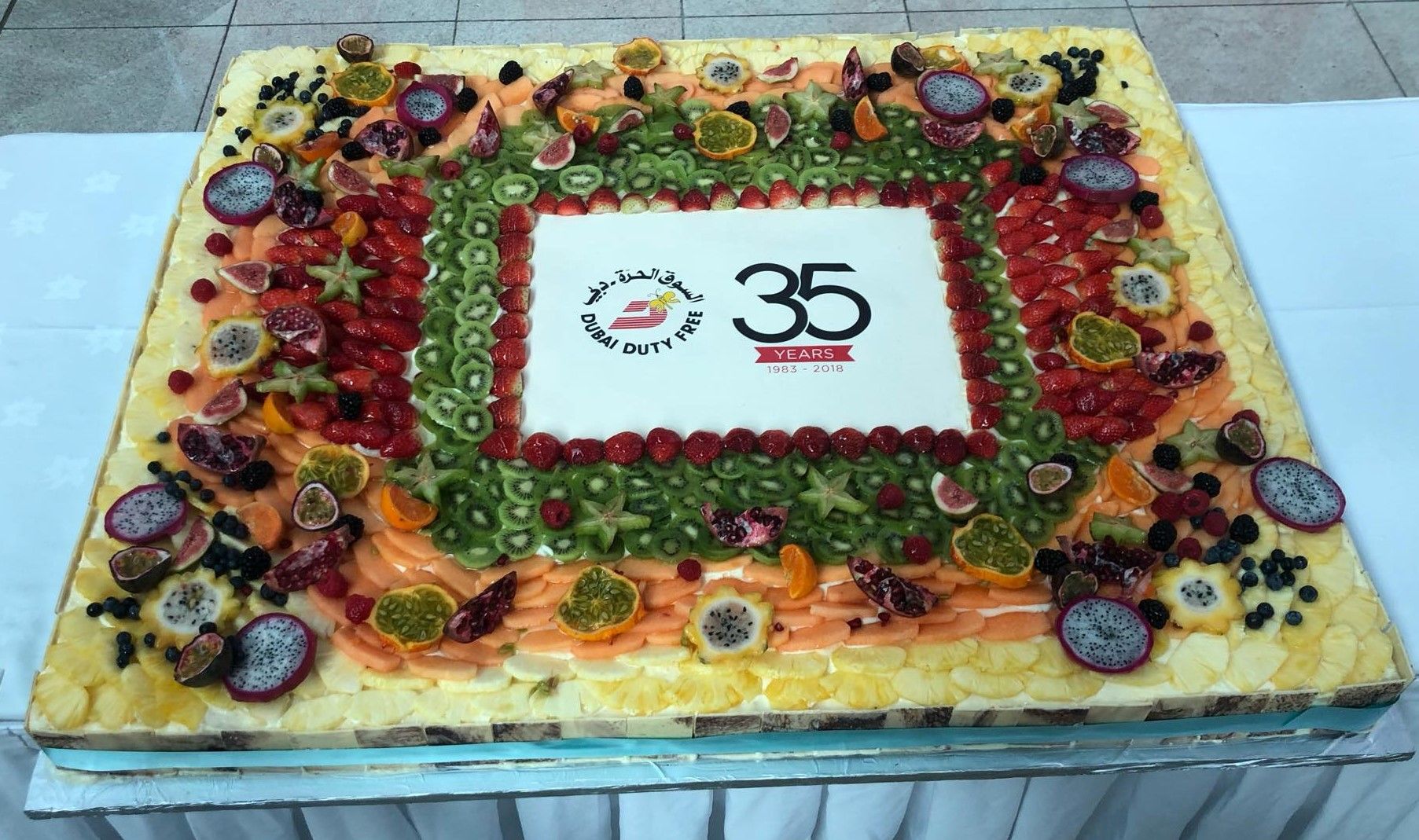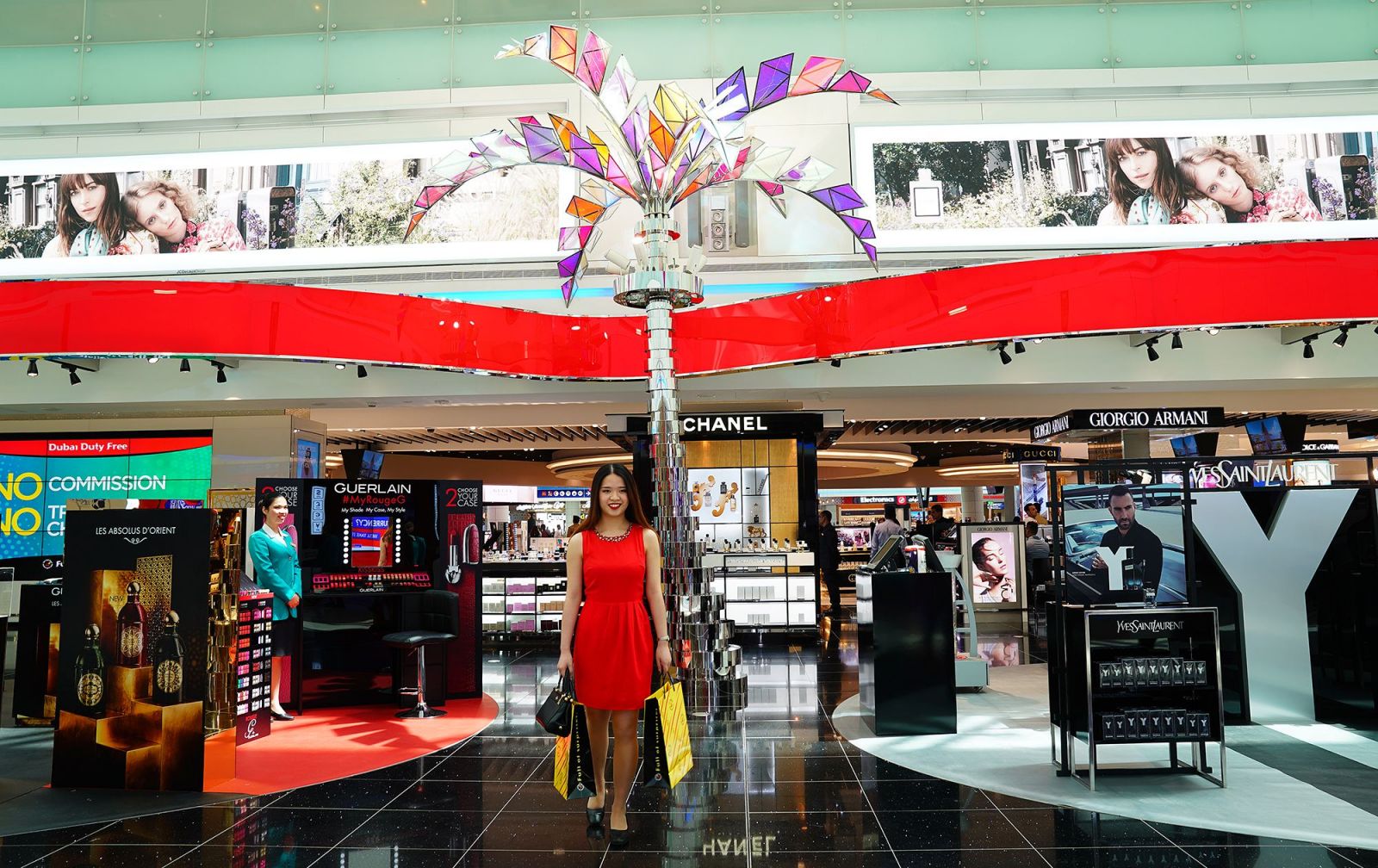 Dubai Duty Free's high-class perfumes & cosmetics operation in Concourse D is by common acclaim one of the best in the airports business. What a long way the retailer has come from those humble shops it opened on 20 December 1983.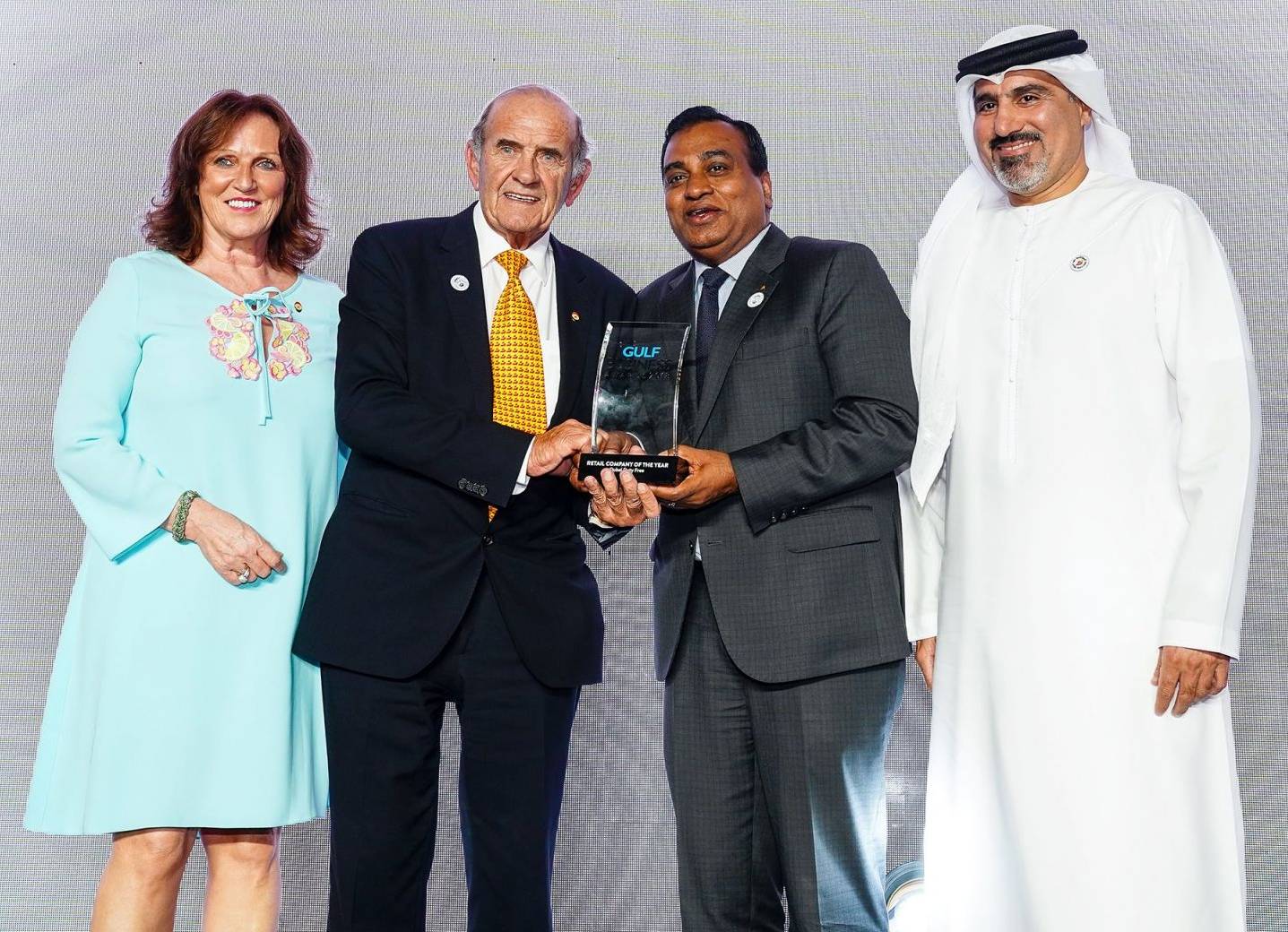 And the awards keep on coming. Dubai Duty Free's Colm McLoughlin, Salah Tahlak and Sinead El Sibai receive the 'Gulf Retail Company of the Year' award from Crowe CEO James Matthew.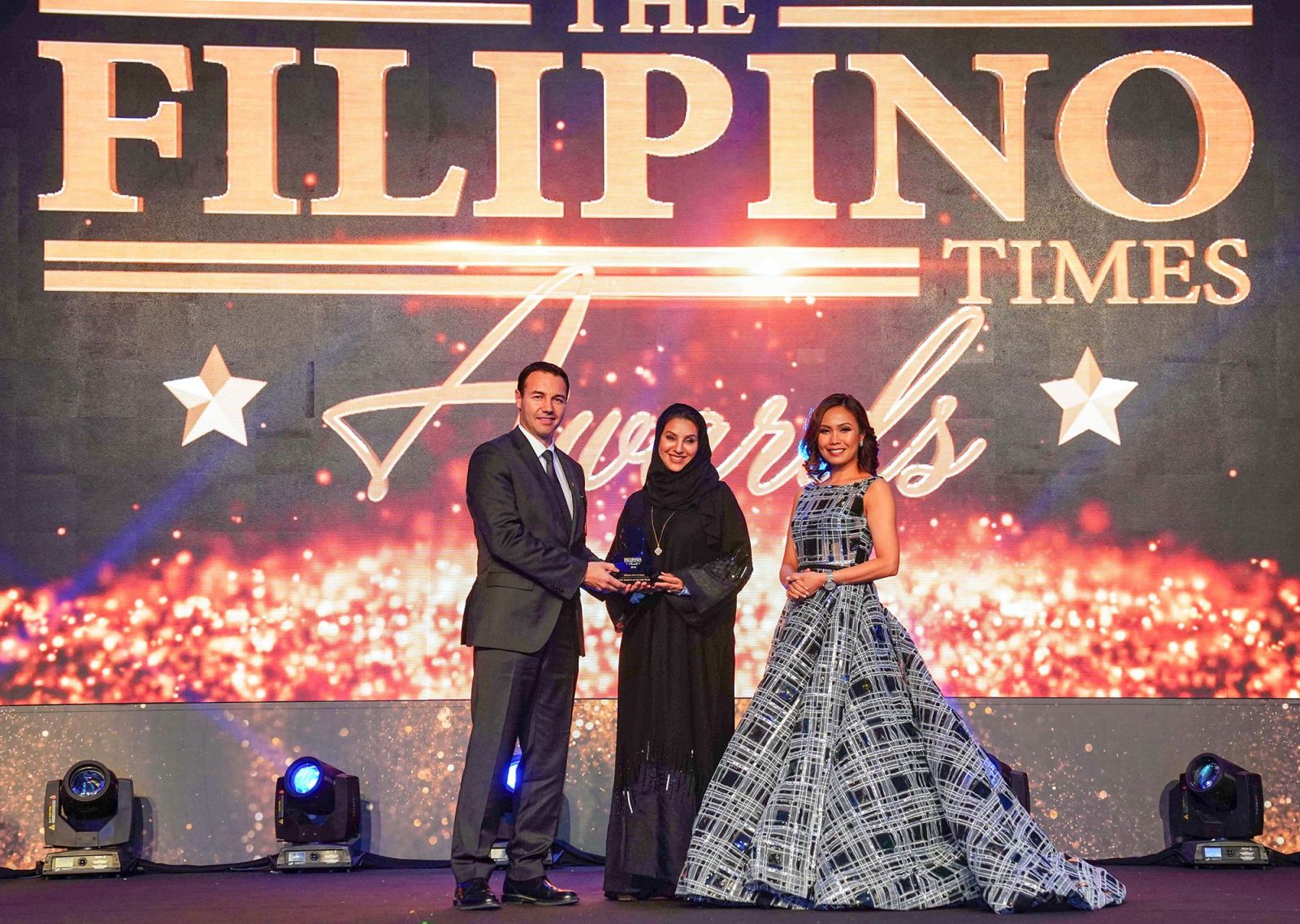 Dubai Duty Free employs 2,413 Filipino staff across 61 different disciplines, including 21 in managerial roles. Little wonder then that Dubai Duty Free was this year named Employer of the Year in the Filipino Times Awards. Michael Schmidt, Senior Vice President – Retail Support and Mona Al Ali, Vice President – HR Service Delivery receive the award from Dr. Karen Remo, Co-Founder and Managing Director of New Perspective Media,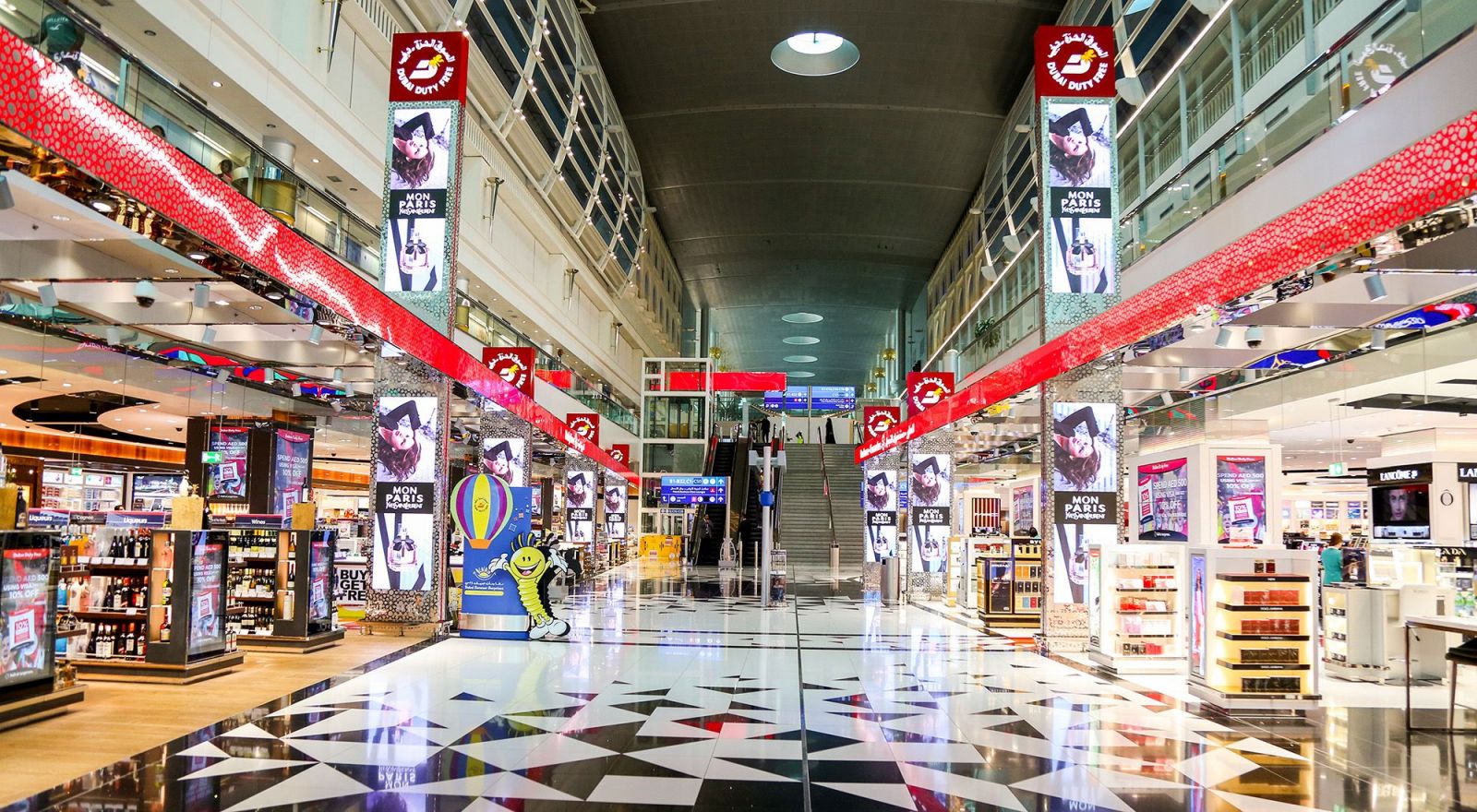 Another look at Dubai Duty Free's fast-growing beauty business (Concourse C pictured), now collectively the retailer's largest category. Perfumes alone accounted for 15% of total sales in the first half, just behind liquor but growing at twice the rate.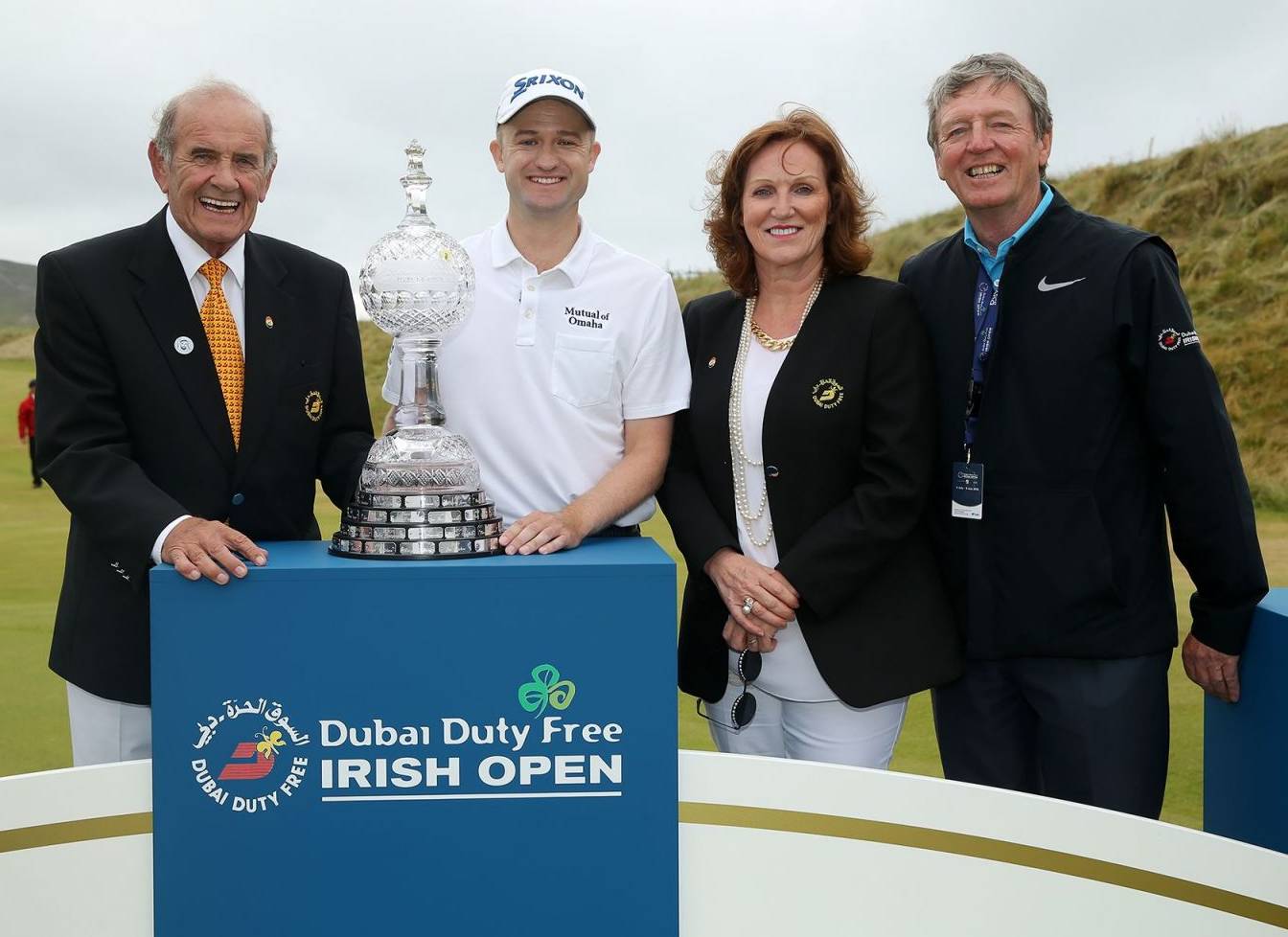 Opportunity Knox: It was a case of Knox beats Fox as the Dubai Duty Duty Free Irish Open drew to a thrilling conclusion in Ballyliffin, County Donegal, in July. Scotsman Knox (shown here receiving his trophy from Colm McLoughlin, Sinead el Sibai and Dubai Duty Free Irish Open Brand Ambassador Des Smyth) beat Kiwi Ryan Fox on the first extra hole after sinking a 40-foot putt, having holed a similar putt on the 18th hole in regulation play to draw level.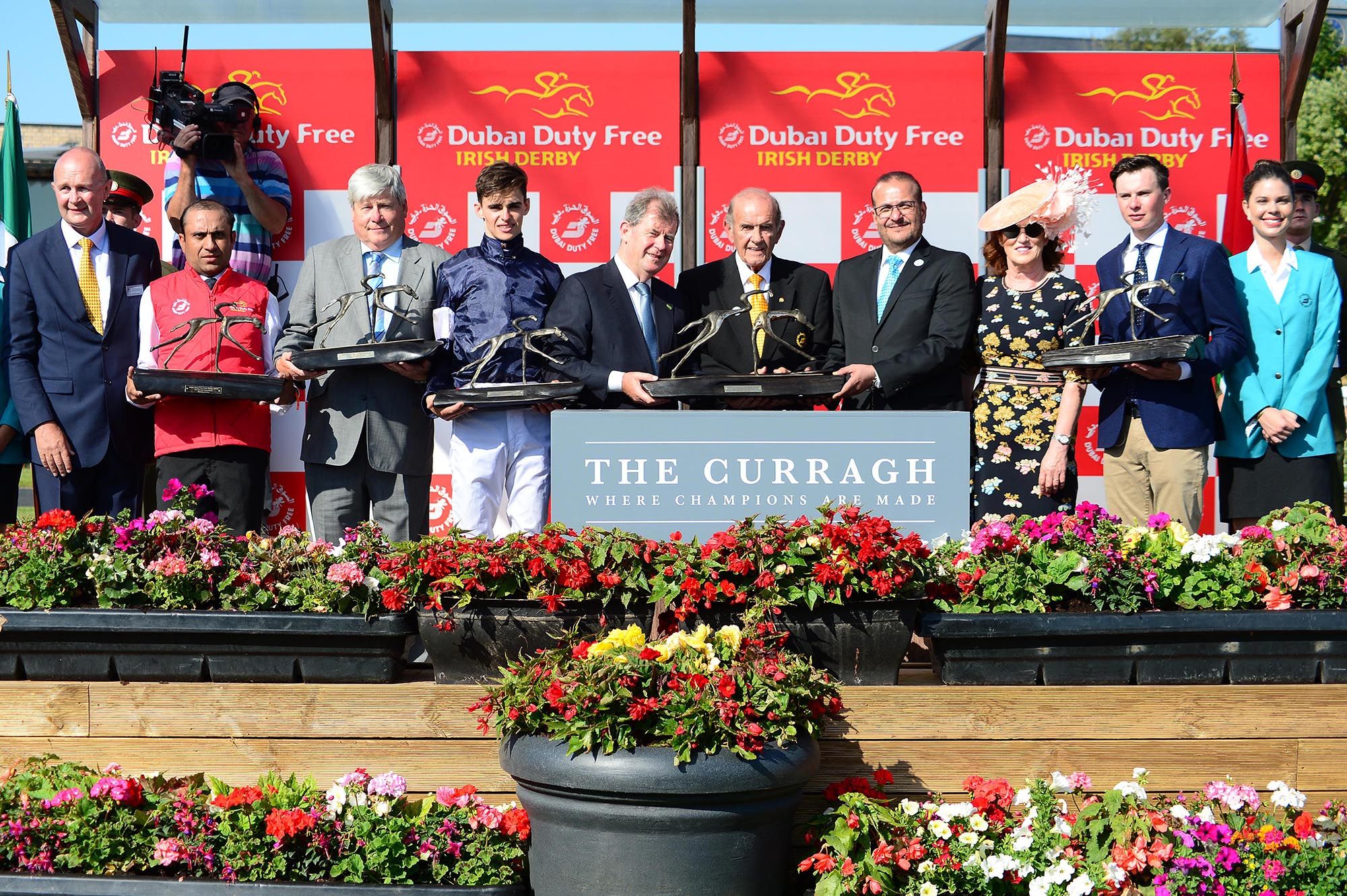 The winning connections and presentation party for the Dubai Duty Free Irish Derby 2018 (Left to right): Curragh Racecourse CEO Derek McGrath; Groom Azhar Khan; Joe Hernon representing the winning breeder; winning jockey Donnacha O'Brien; JP McManus representing the owner Lloyd Williams; Colm McLoughlin; UAE Ambassador to Ireland, H.E Sultan Mohamed Majed Al Ali; Sinead El Sibai; and winning trainer Joseph O'Brien.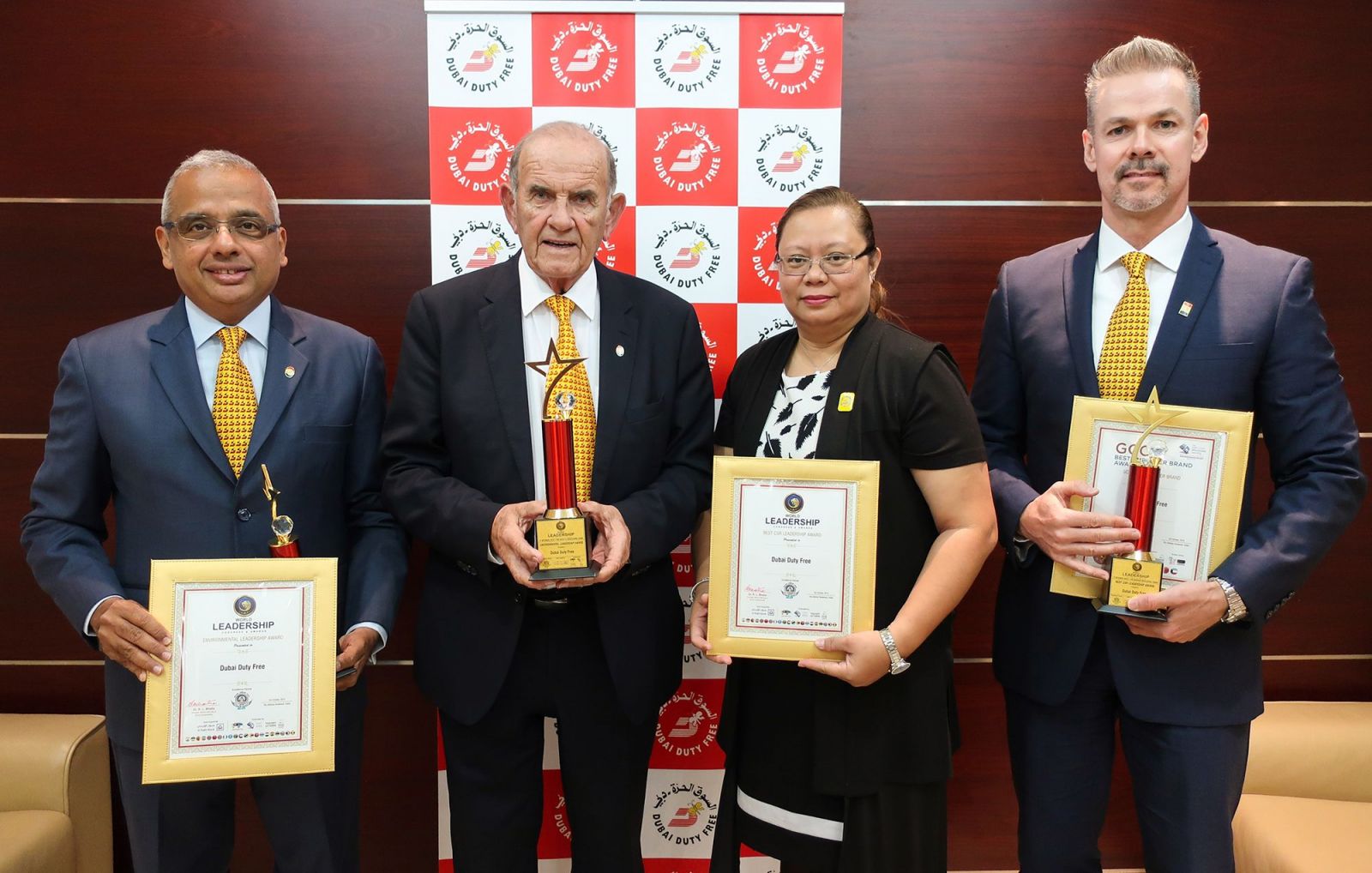 Dubai Duty Free closes out its first 35 years as it began, with an emphasis on Corporate Social Responsibility. The retailer won two CSR awards at the annual Global Sustainability Leadership Awards held in Jakarta, Indonesia, for the 'Best Overall Sustainable Performance' and 'Excellence in Sustainable Environment, Health & Safety Management' categories. Here, Dubai Duty Free Executive Vice Chairman and CEO Colm McLoughlin, Manager – Corporate Responsibility Department Olympia Pineda and SVP – Finance Bernard Creed celebrate the achievement.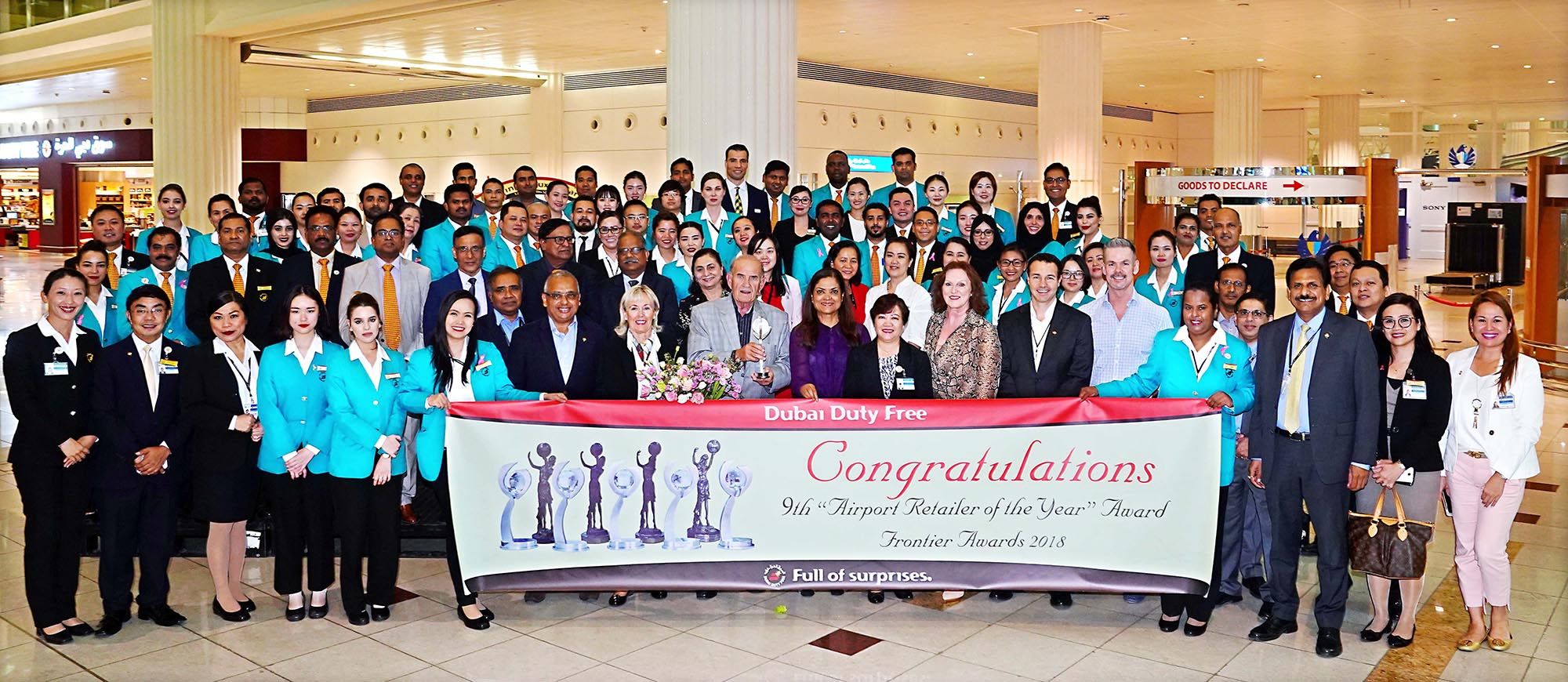 In the (near) words of Abba, 'Mamma mia, here they go again'. Thirty-three years after winning that first Frontier Award, Dubai Duty Free is named Airport Retailer of the Year for an incredible ninth time. Here Colm and Breeda McLoughlin (centre) are congratulated by a large contingent of the team who contributed so much to that success.
Memorable moments: The Dubai Duty Free Golf World Cup 2018, one of the great industry social events, captured on video in November.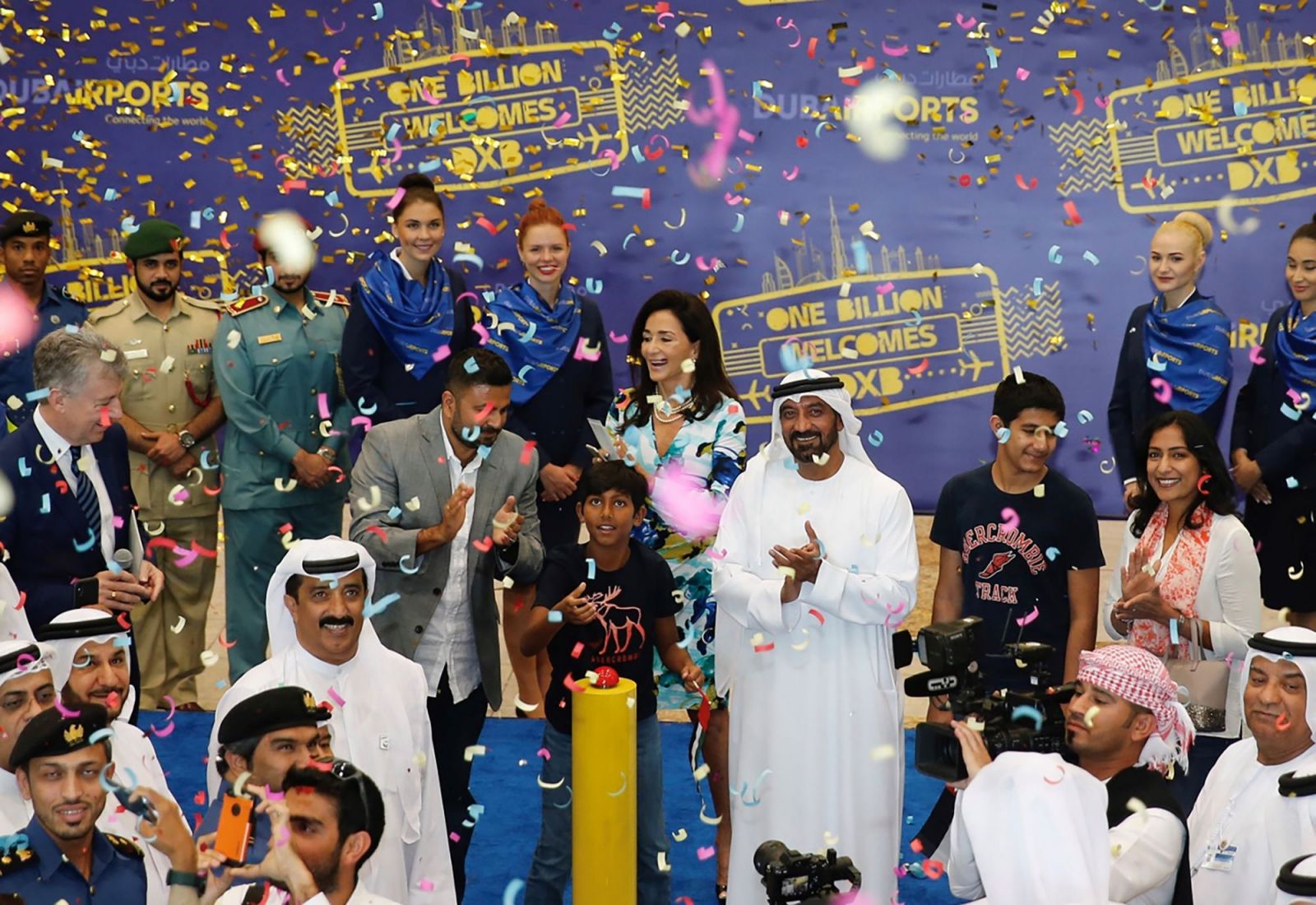 20 December 2018, a landmark moment on a landmark day: Dubai International today welcomed its billionth passenger. Nine-year-old Arjun will never forget his arrival at the airport, after being identified as the record-breaking traveller. The young boy was accompanied by his mother Ramya, father Venkatesh and 13 year old brother Varun, who were all personally greeted by HH Sheikh Ahmed bin Saeed Al Maktoum, Chairman of Dubai Airports.
Nothing puts DXB's growth in perspective more than the fact that the airport took 51 years – from 30 September 1960 to 31 December 2011 – to reach its 500 millionth passenger but clocked the remaining 500 million in just seven years.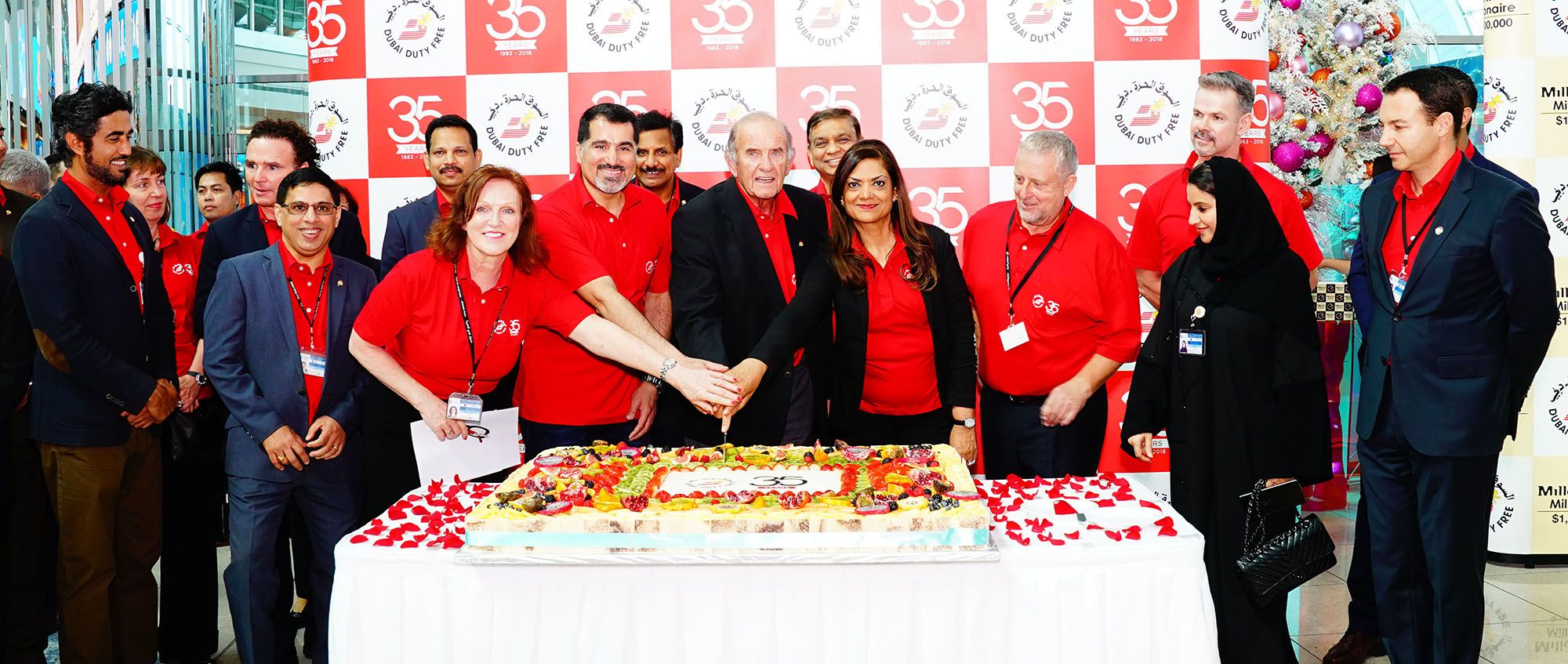 20 December 2018 and Dubai Duty Free turns 35 years young. As he cuts the anniversary cake, Colm McLoughlin says a heartfelt thank you to the Dubai Duty Free team for all their hard work building up to and on the 35th anniversary day, and for all they contribute to the company's success.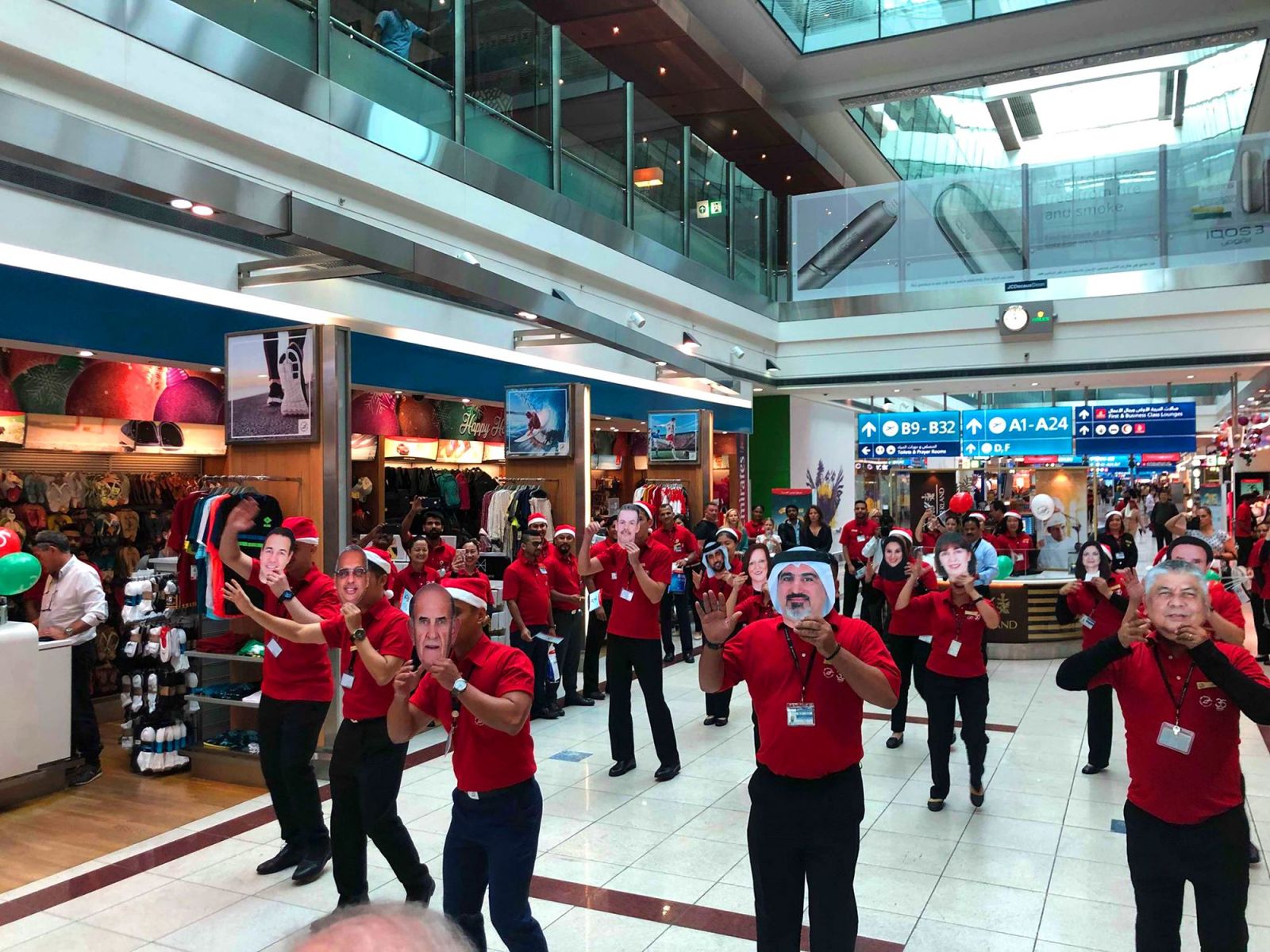 Dubai Duty Free doppelgängers: The retailer's senior management as you never saw them before.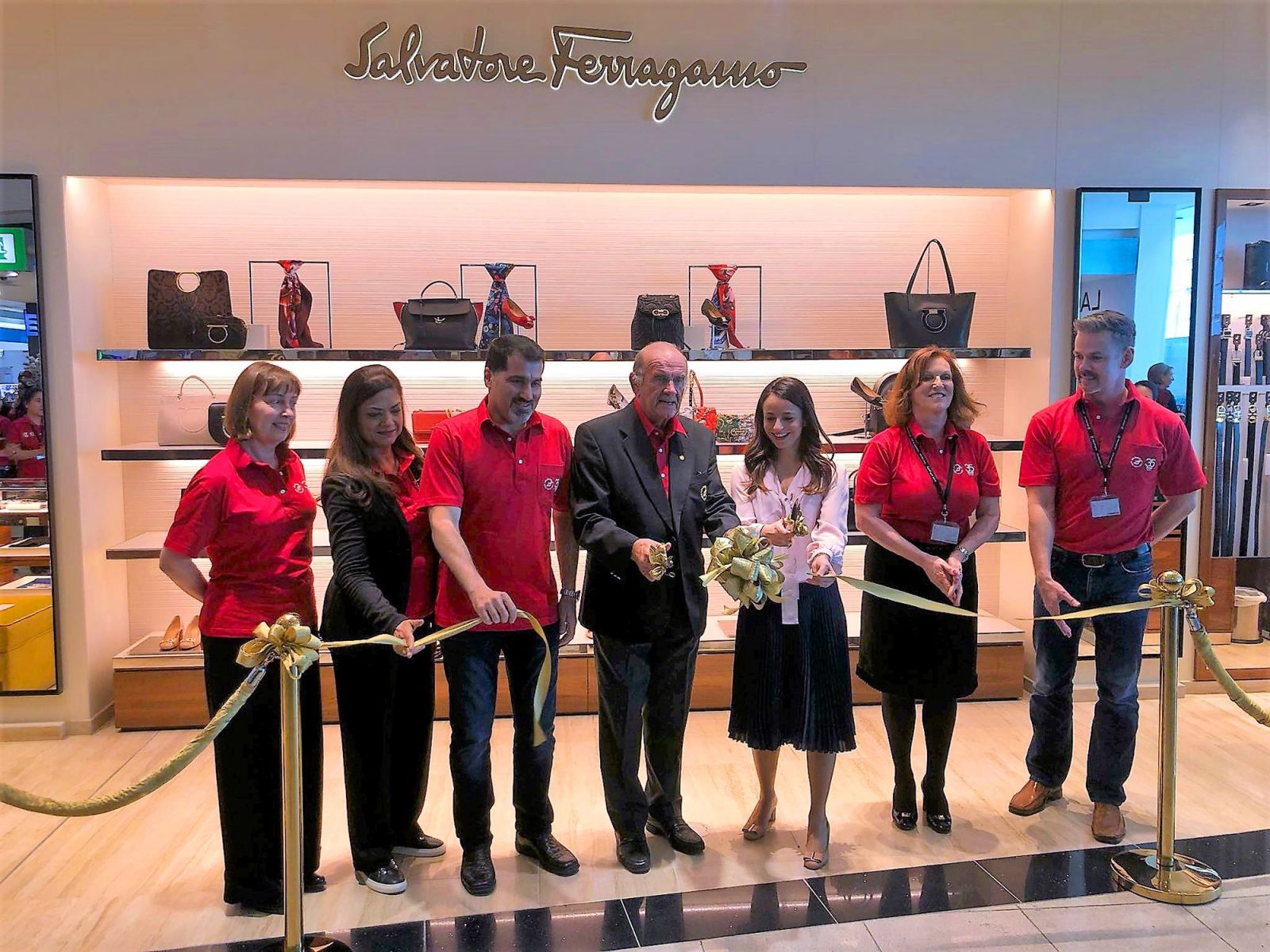 Colm McLoughlin, with Sharon Beecham, Saba Tahir, Salah Tahlak, Sinead el Sibai and Bernard Creed, join Salvatore Ferragamo EMEA Travel Retail Manager Alessandra Gaspari to cut the ribbon as the luxury brand's new boutique is inaugurated.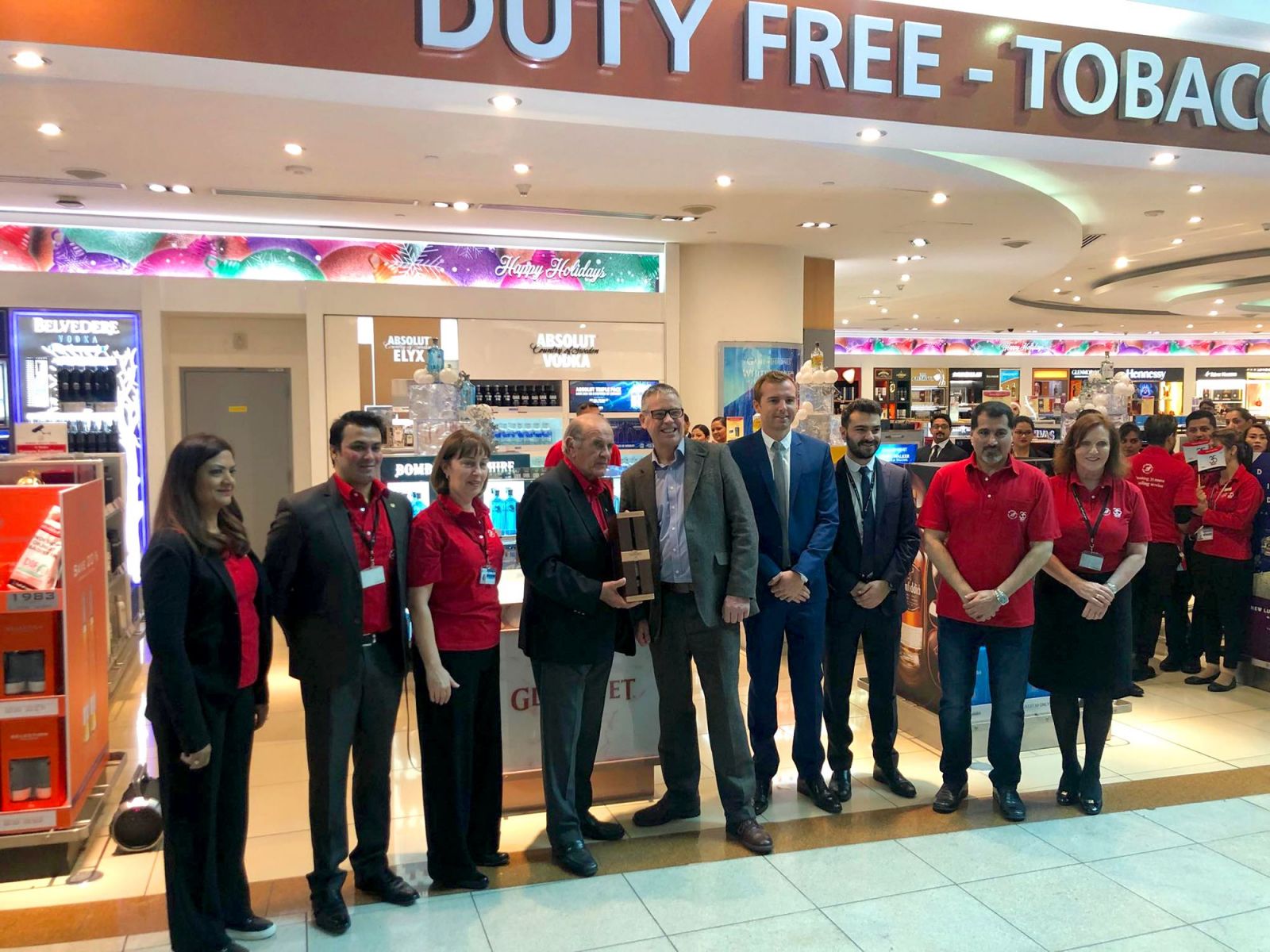 Pernod Ricard-owned The Glenlivet celebrates Dubai Duty Free's 35th birthday with the release of a limited-edition 35yo single malt. The US$10,000 expression is exclusive to Dubai Duty Free and limited to, you guessed it, 35 bottles. Alan Winchester, Master Distiller of The Glenlivet and Production Manager for Pernod Ricard, presents bottle No. 1 to Colm McLoughlin.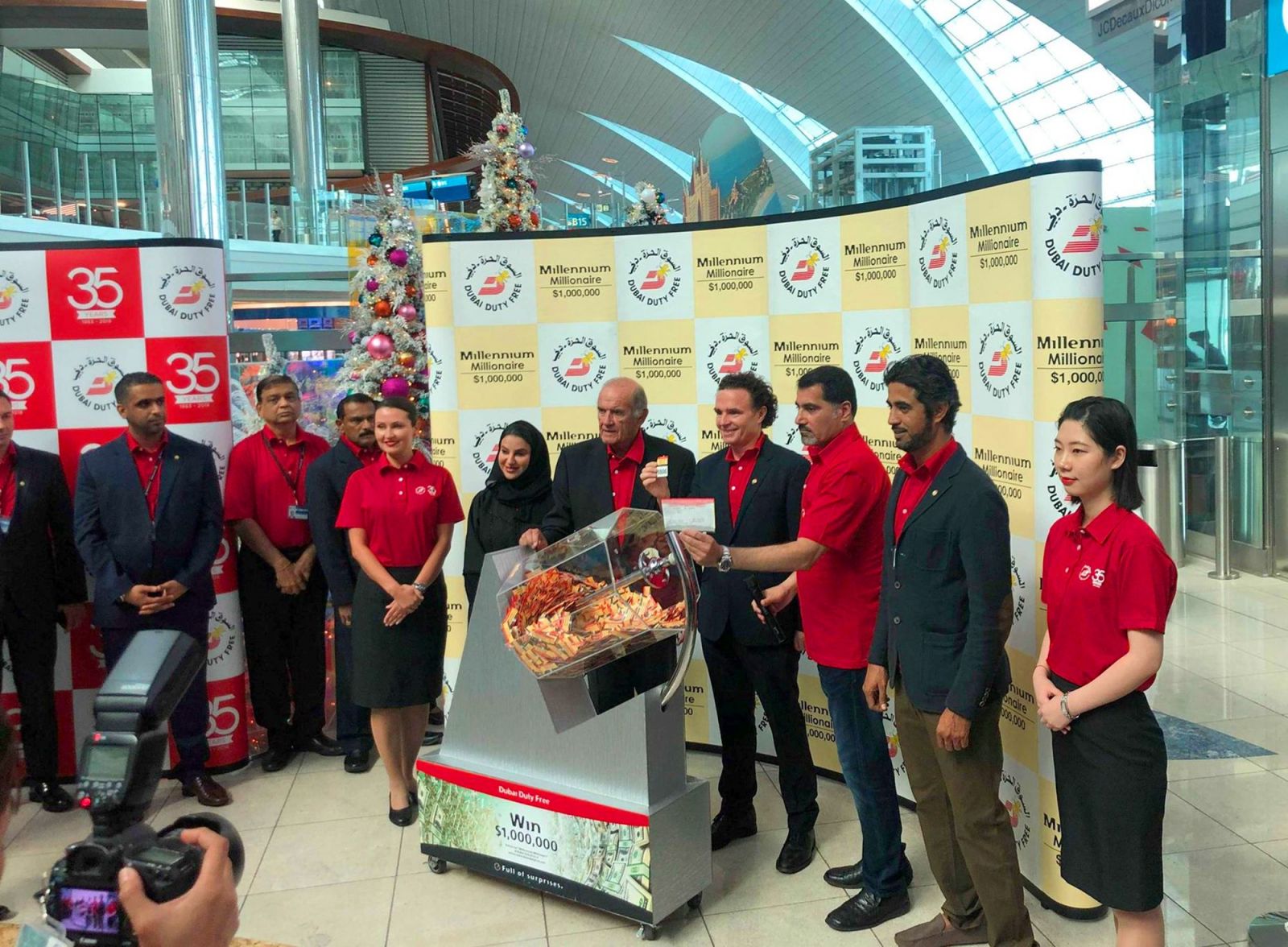 Who want's to be a millionaire? Sean Staunton has just made someone very happy – and very rich (and judging by the lack of a phone call Sean, it's not The Moodie Davitt Report Publisher, despite him having bought a ticket).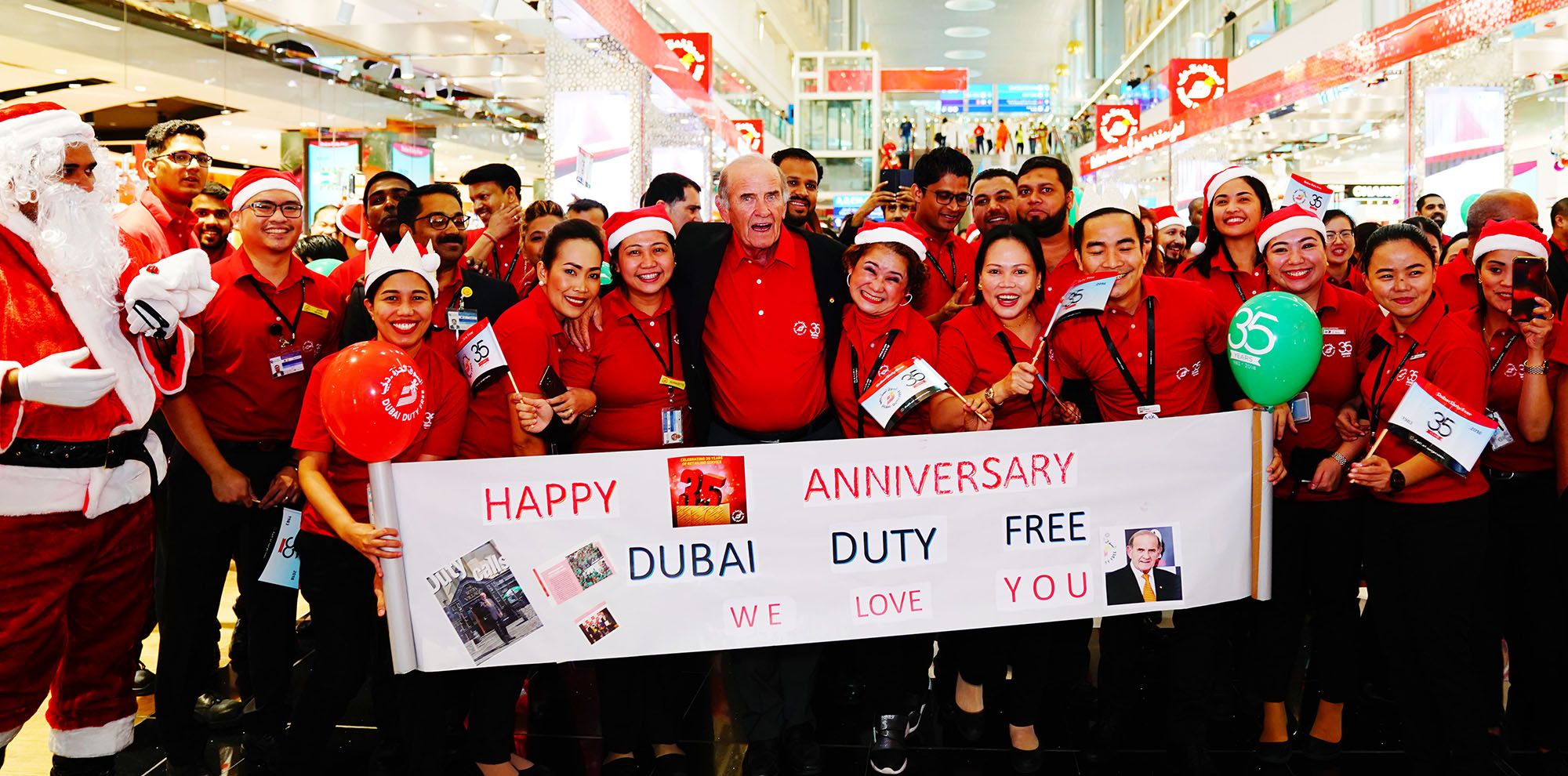 The message from the staff says it all. A perfect end note to a year, and a 35-year journey, of astonishing success.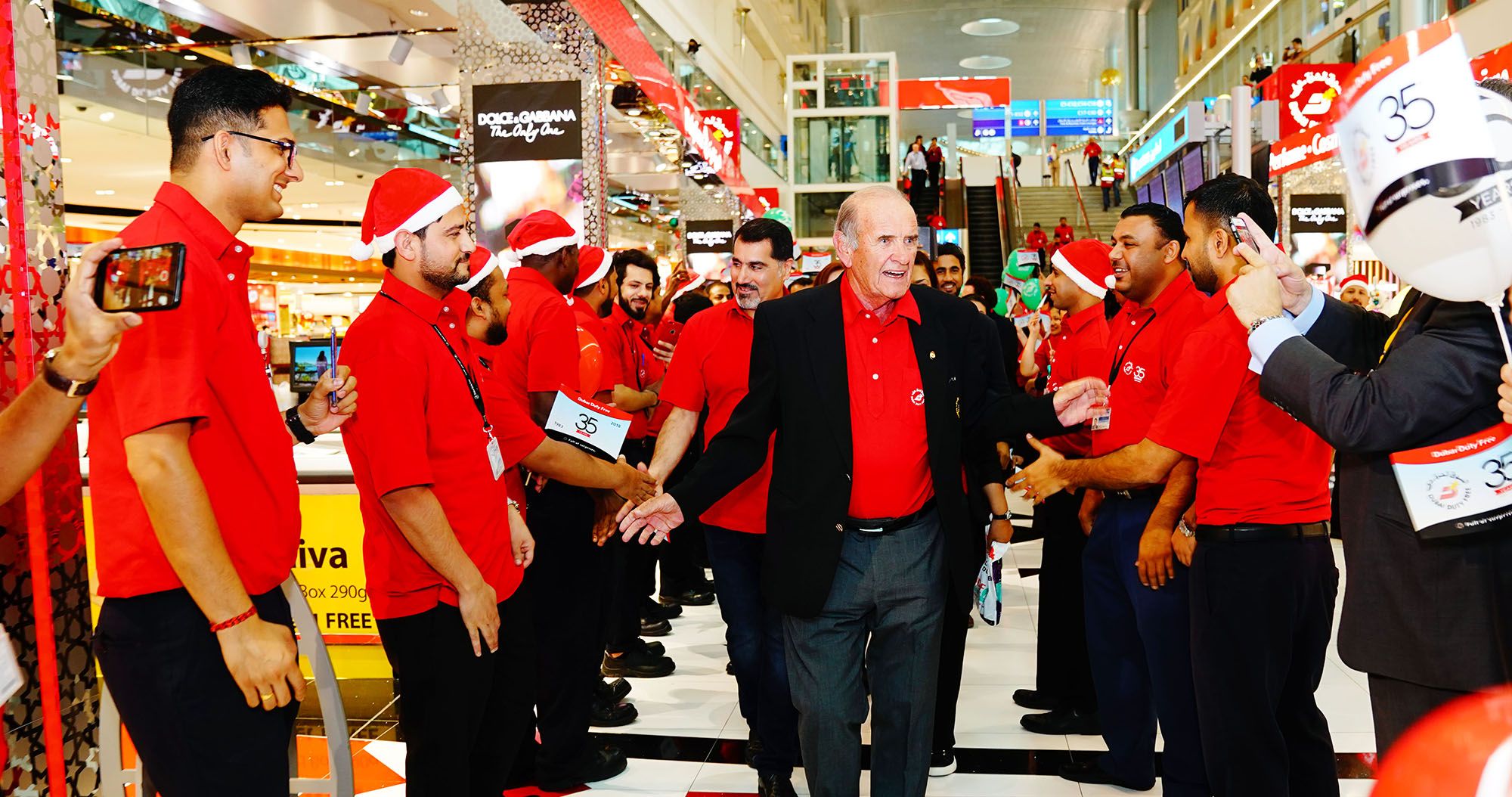 Walking tall: Colm McLoughlin salutes the superb Dubai Duty Free teams at Concourse B and C on a day to remember.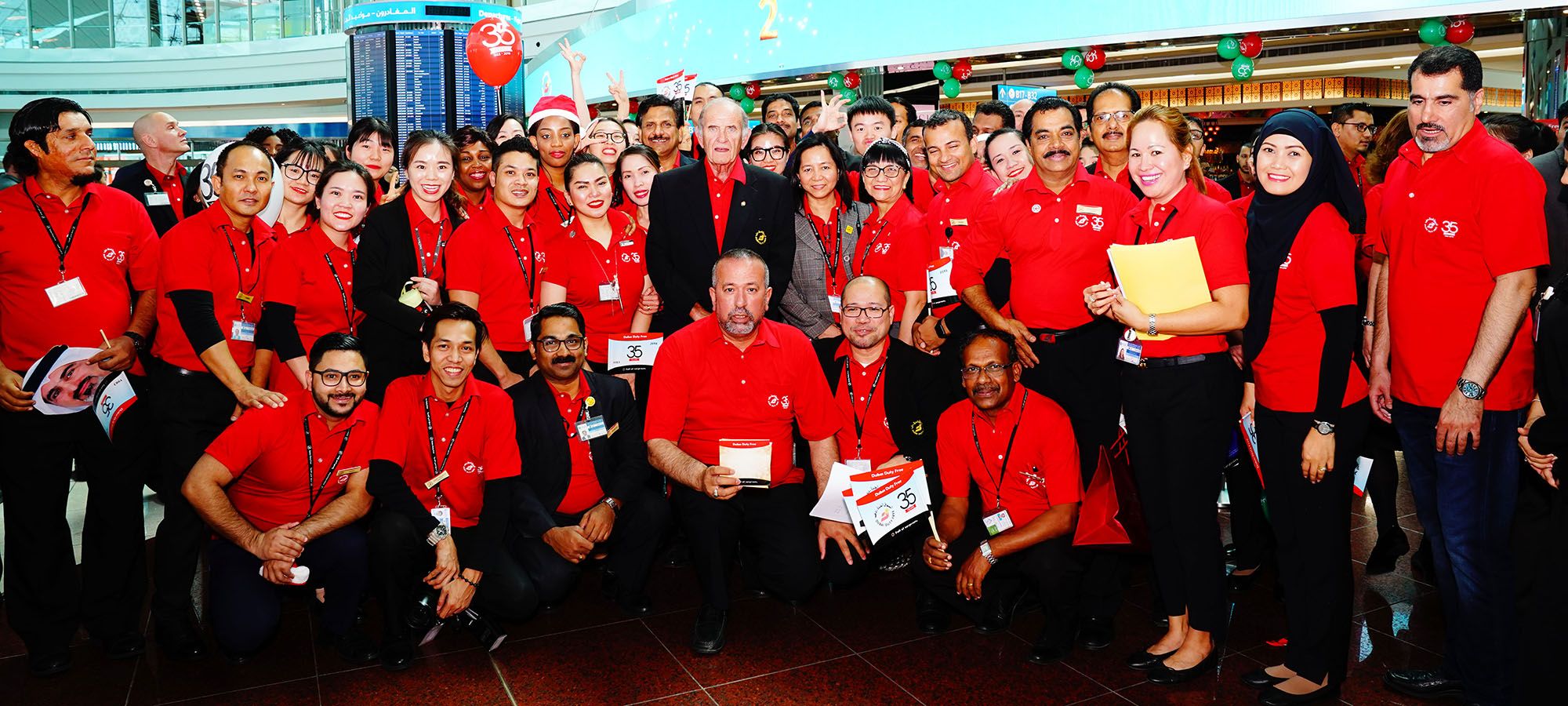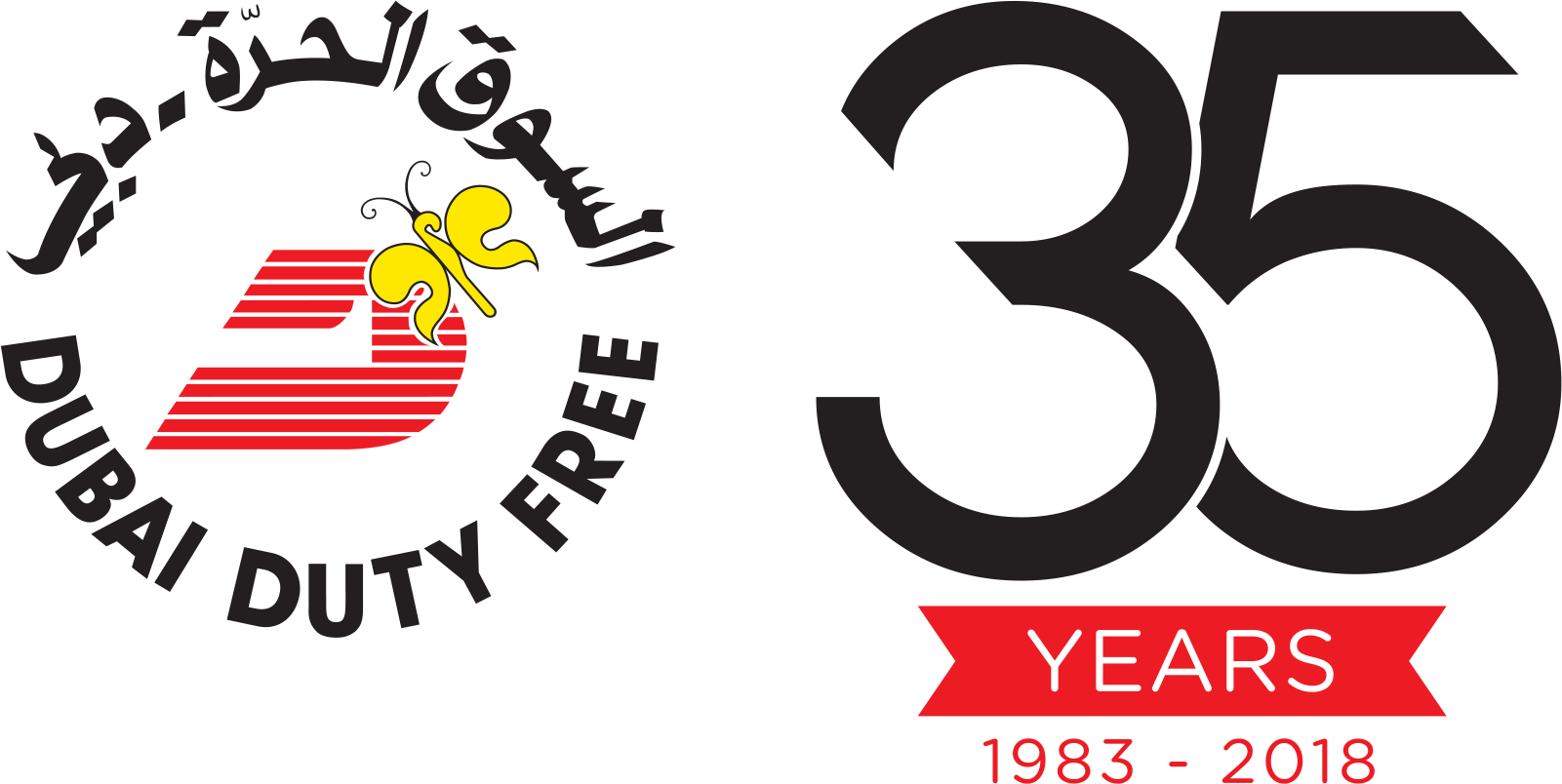 ---
The Moodie Davitt e-Zine | Spotlight Series – Special Report | 20 December 2018