Who wants to be a millionaire?
The 'Millennium Millionaire' promotion, launched in 1999, fast became another signature feature of Dubai Duty Free, and has created excitement and theatre across the terminals for almost two decades since. Its simple but effective formula, giving travellers a one-in-5,000 chance to win US$1 million, resonated instantly. It also helped promote Dubai Duty Free's shopping offer as sales surged towards US$190 million as a thrillingly transformative decade ended.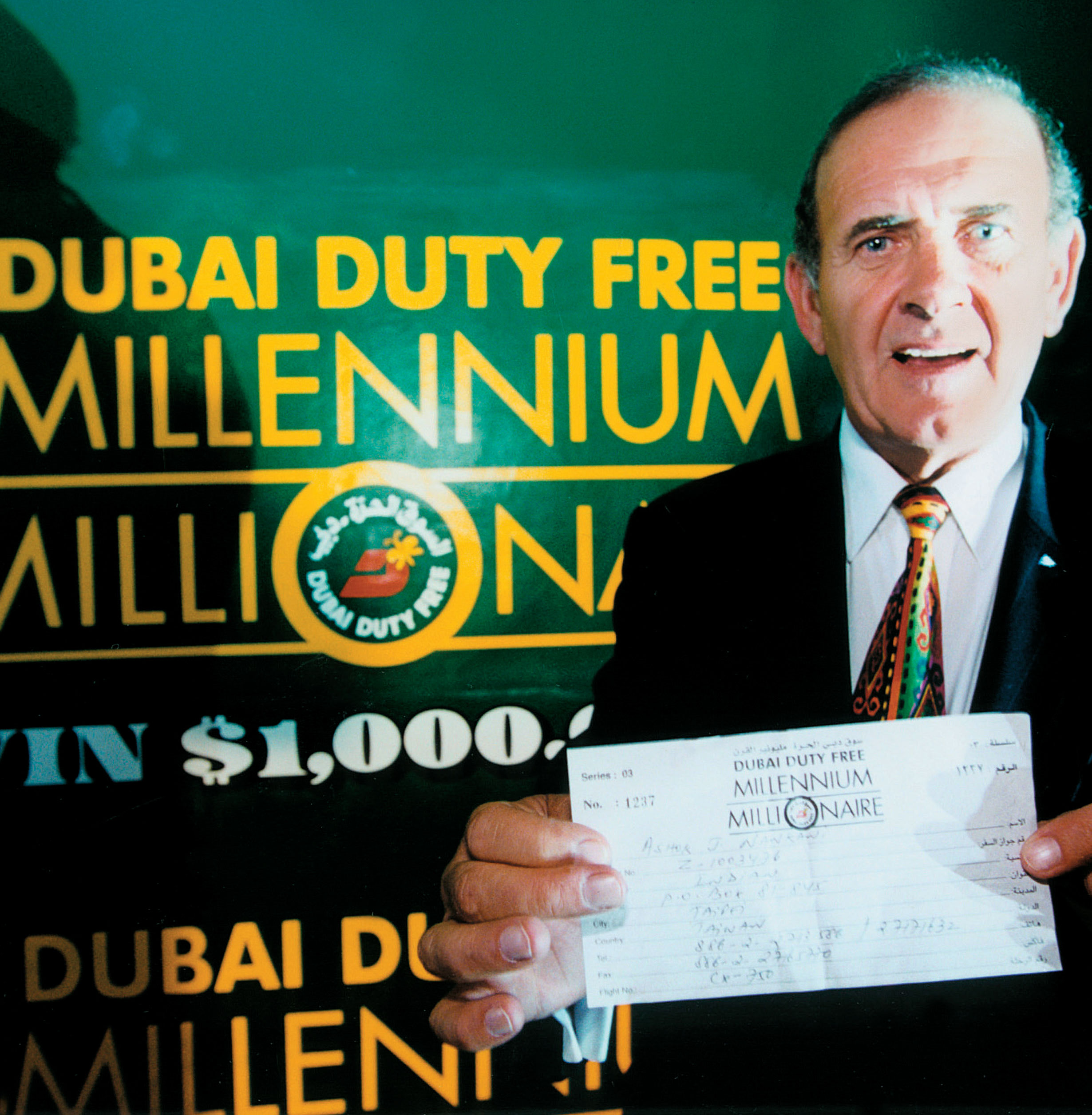 Ticket to fortune: Colm McLoughlin poses with the very first entry to the Millennium Millionaire draw, held in November 1999.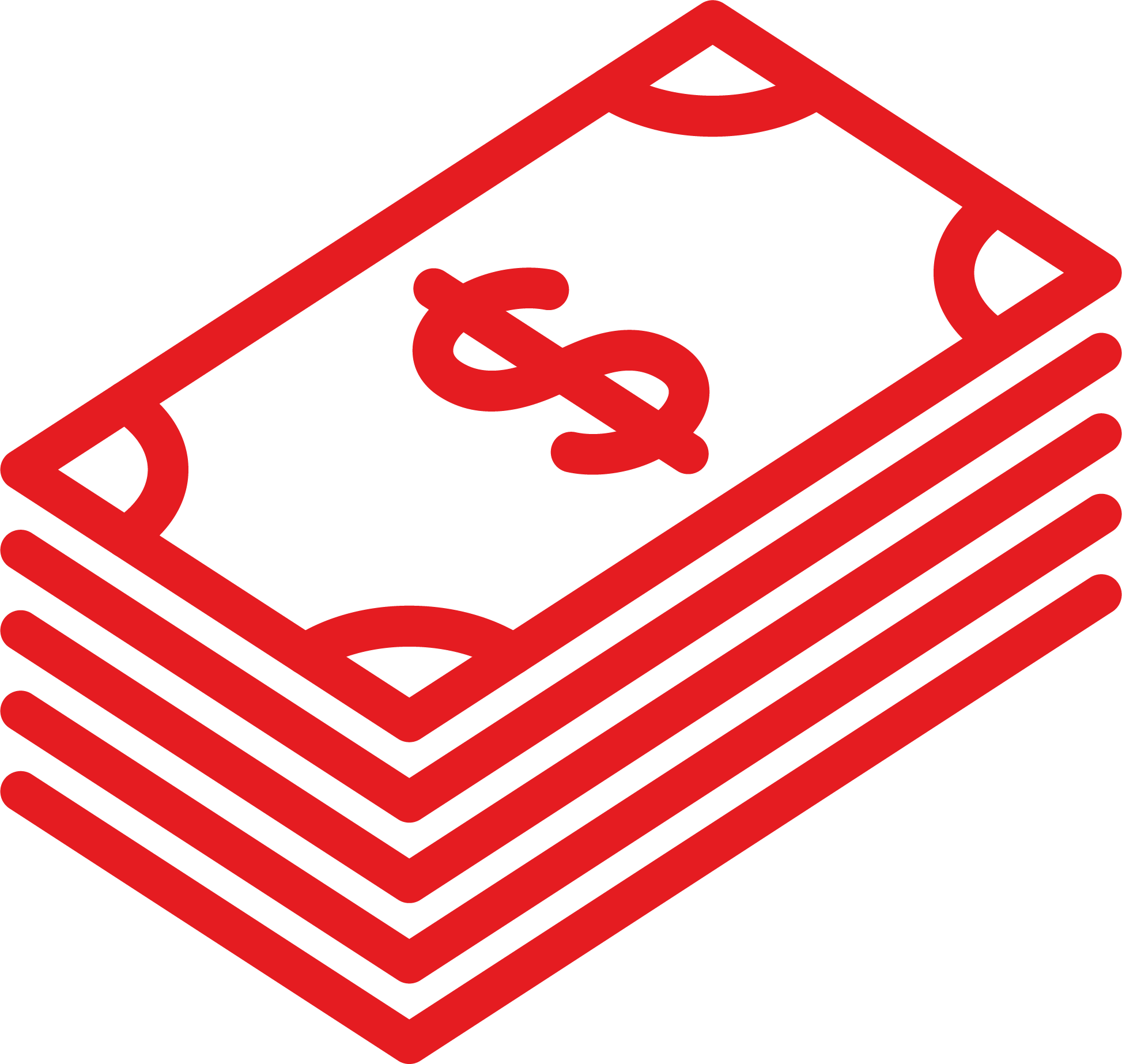 US$188 million
Dubai Duty Free's annual sales turnover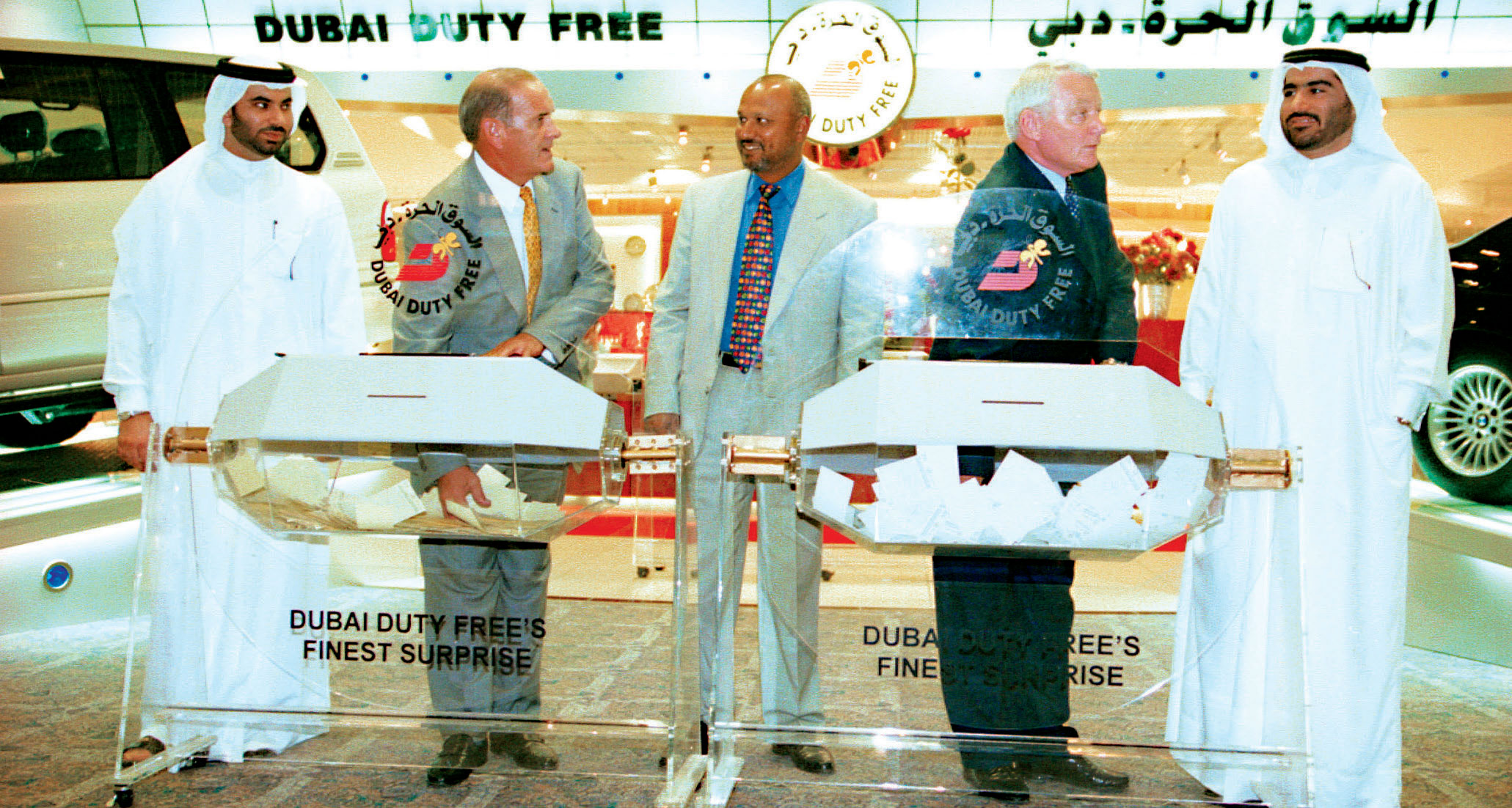 Colm McLoughlin and Deputy Manager, Operations Brendan O' Shea conduct the Finest Surprise promotion in Terminal 2. Also seen are Marketing Executive Nasser AI Ari, Bharat Godkhindi and Salah Tahlak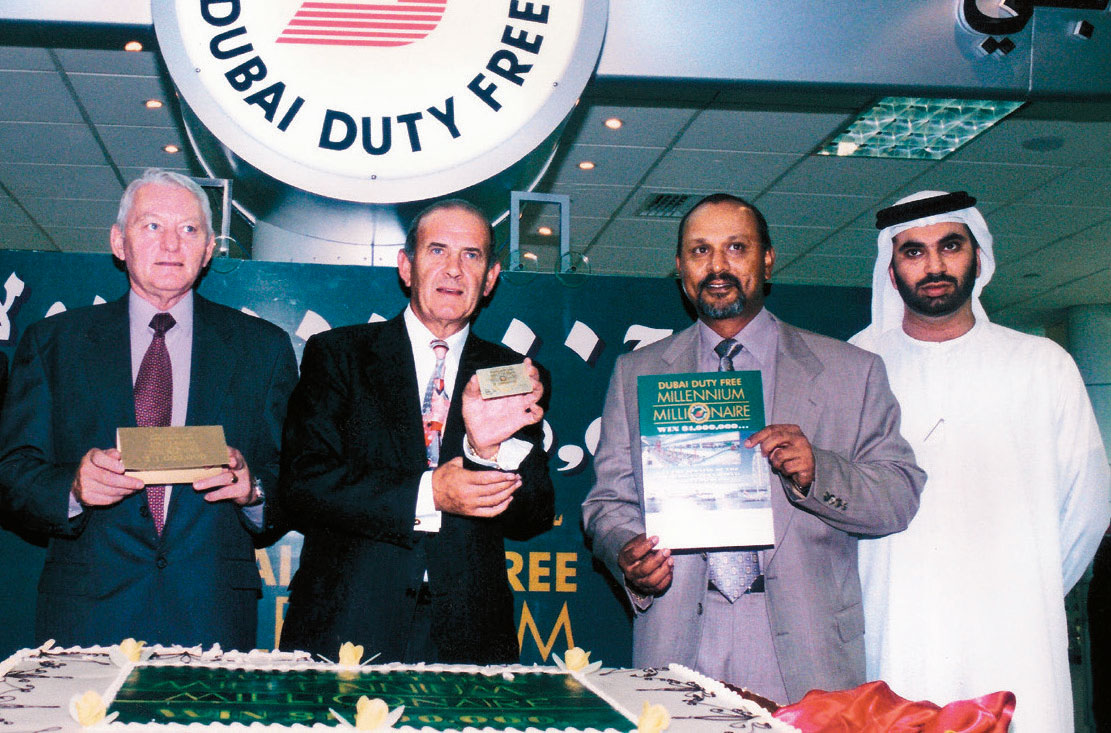 Brendan O'Shea, Colm McLoughlin, Bharat Godkhindi and Nasser AI Arif launch the Millennium Millionaire promotion.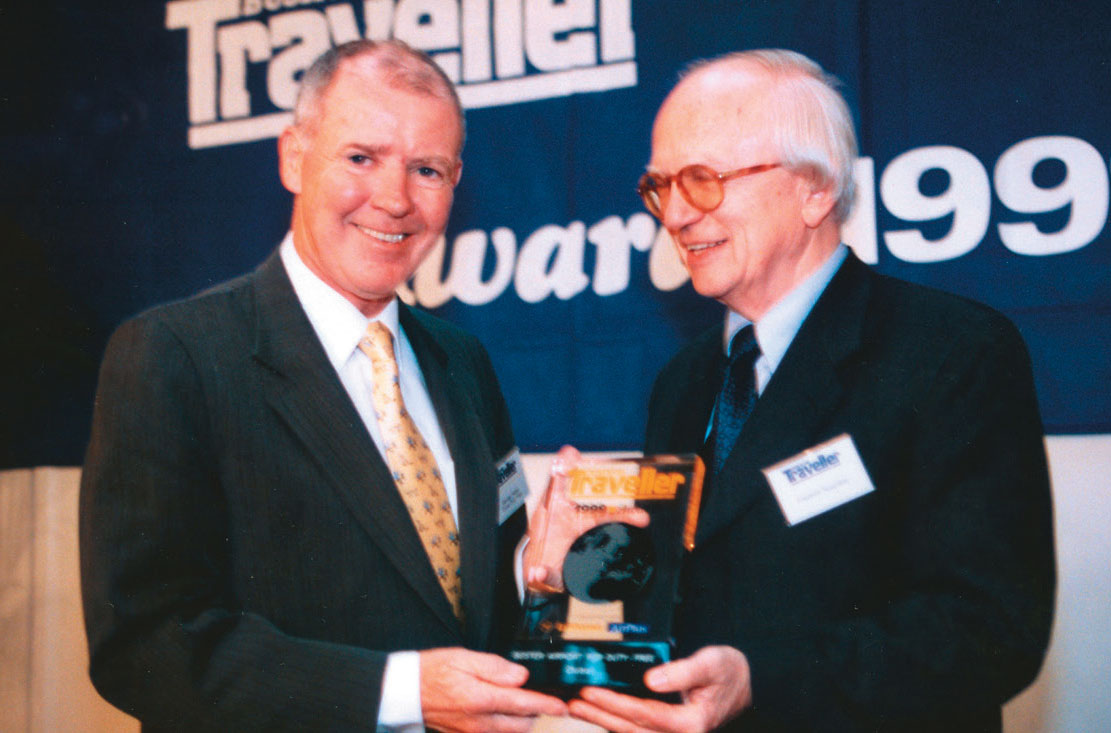 Spreading the word: George Horan receives the German edition of Business Traveller's World's Best Airport for Duty Free Shopping Award in Germany.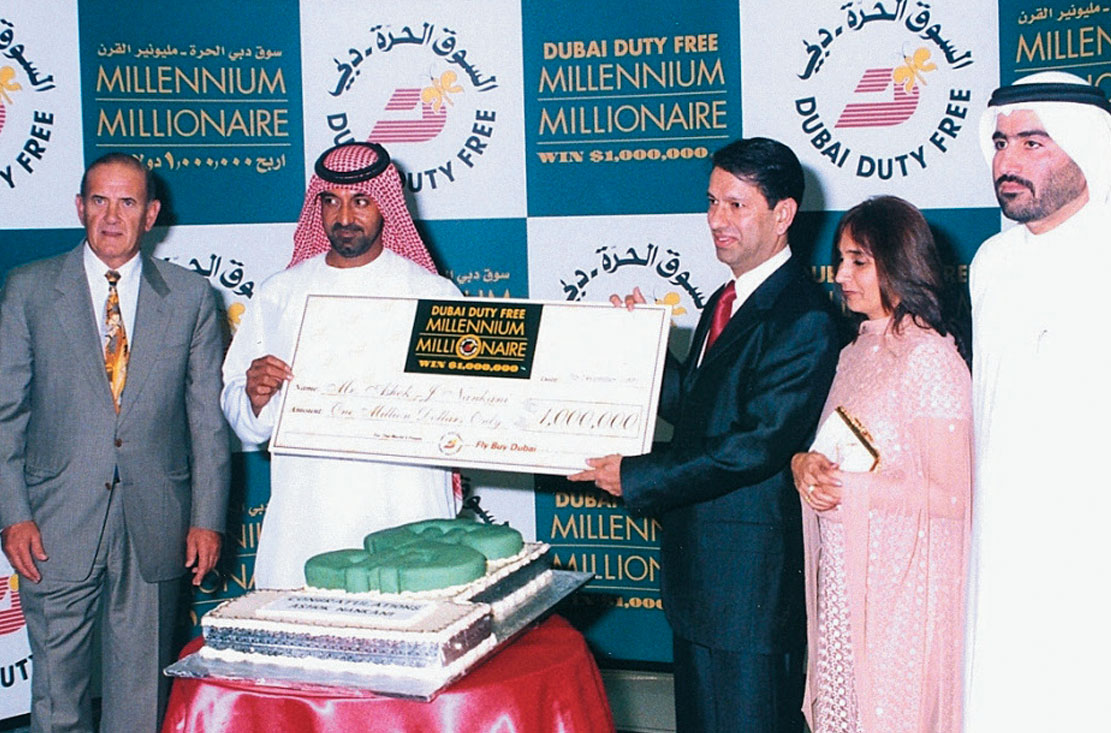 Winning ticket: Ashok Nankani, a Taiwan-based businessman, and his wife receive a cheque for US$1 million from His Highness Sheikh Ahmed Bin Saeed AI Maktoum in the presence of Colm McLoughlin and Salah Tahlak.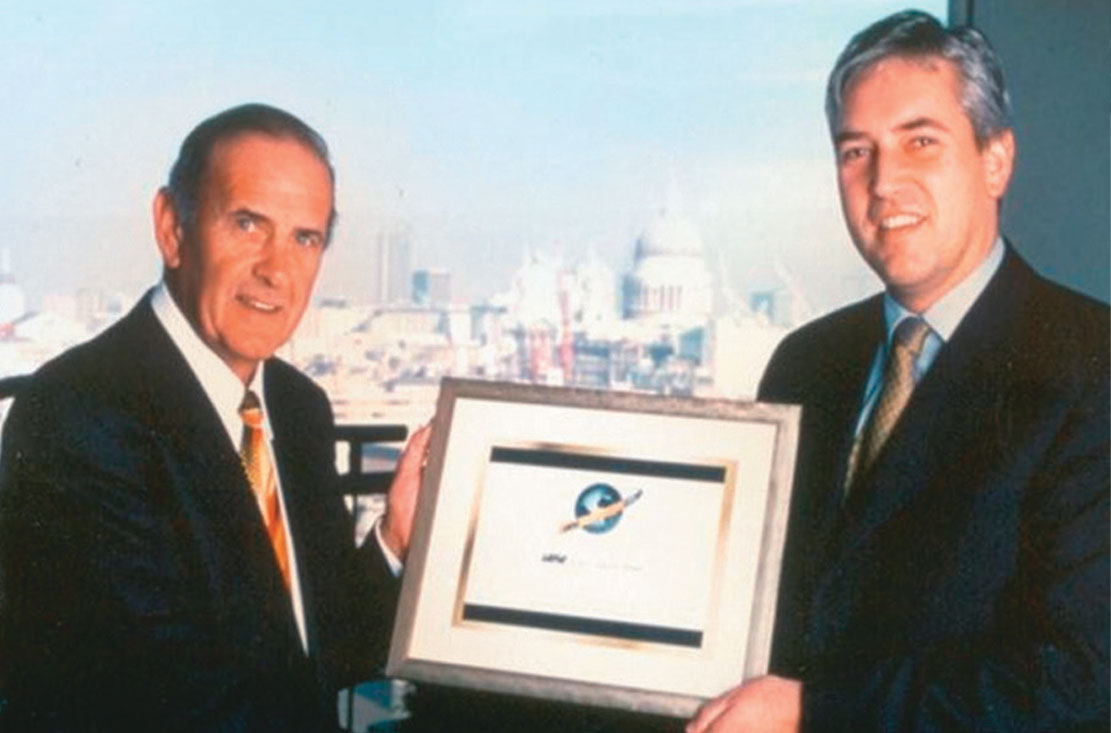 Colm McLoughlin receives the IAPA First Class Magazine Global Travel Award for Best Airport Duty Free Outlet.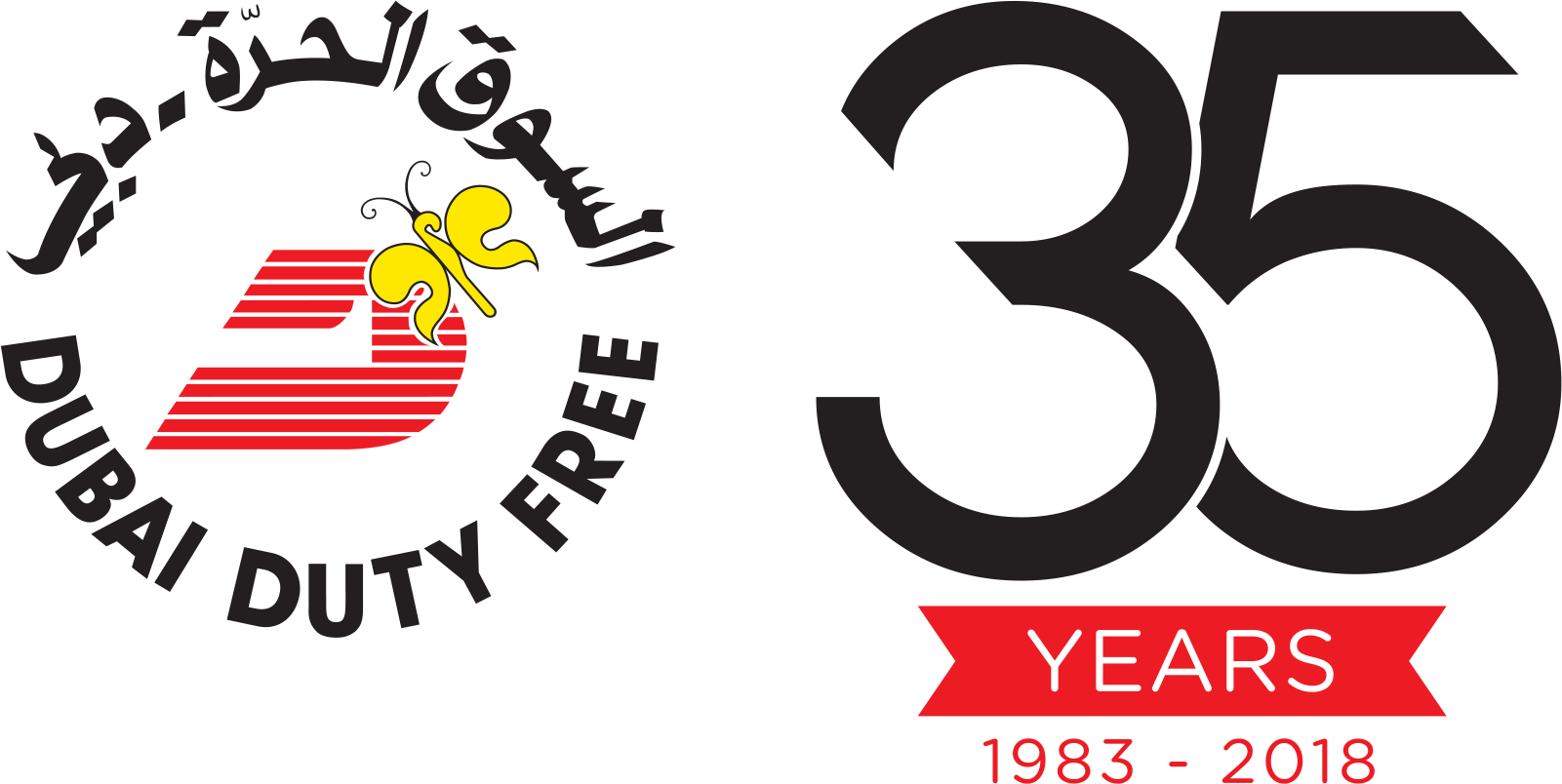 ---
The Moodie Davitt e-Zine | Spotlight Series – Special Report | 20 December 2018