A 20-year success story
As Dubai Duty Free celebrated its 20th anniversary, it created an innovative campaign that would raise its profile among travellers to a new level and give its December performance a boost every year that followed. On its anniversary day, 20 December, the retailer introduced a -20% discount for 24 hours (since extended to 72 hours) across a wide range of merchandise. The results were stunning.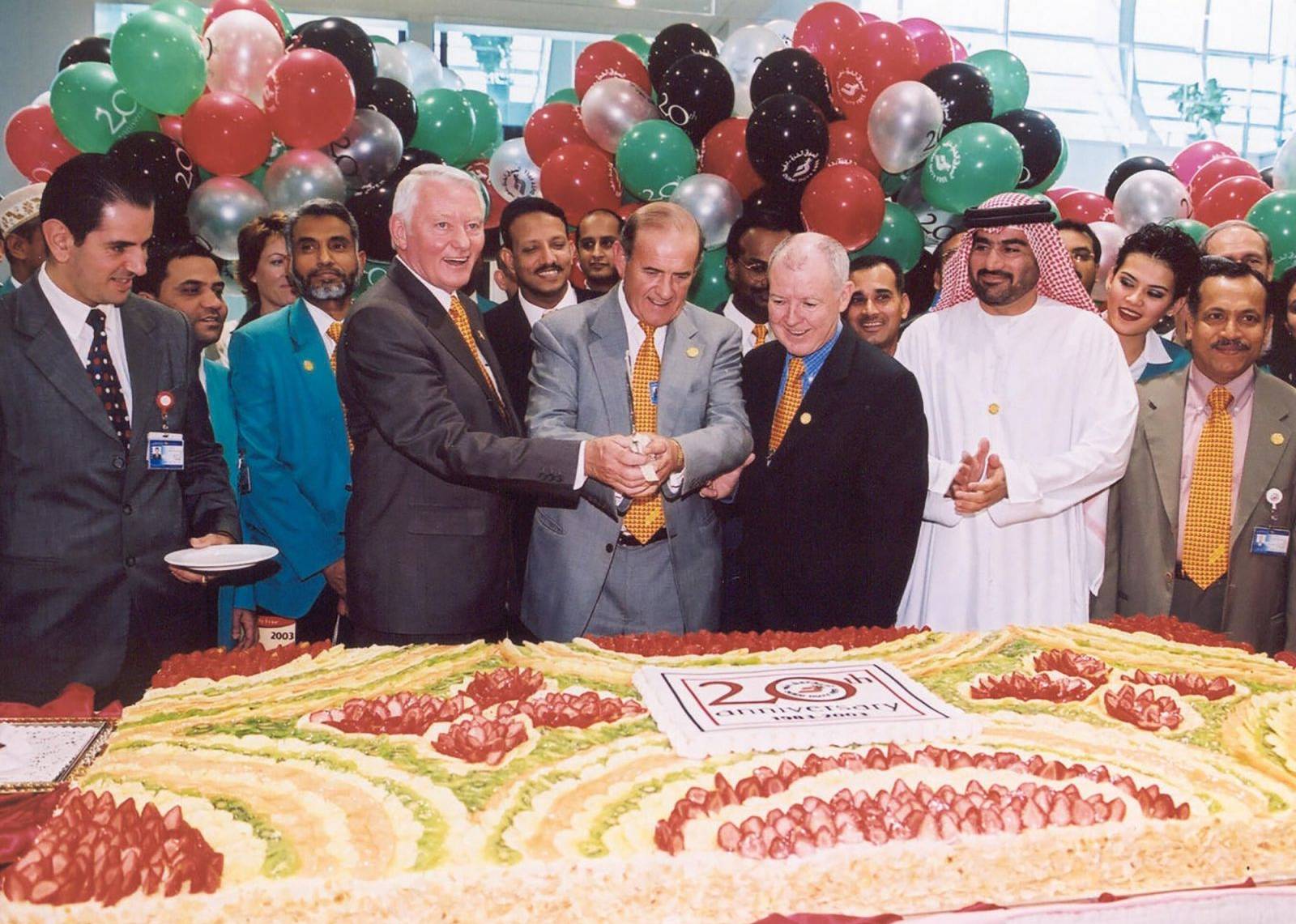 Into the next decade: Colm McLoughlin, Brendan O'Shea, George Horan, Salah Tahlak and senior staff members at a cake-cutting ceremony to mark Dubai Duty Free's's 20th anniversary at the Sheikh Rashid Terminal.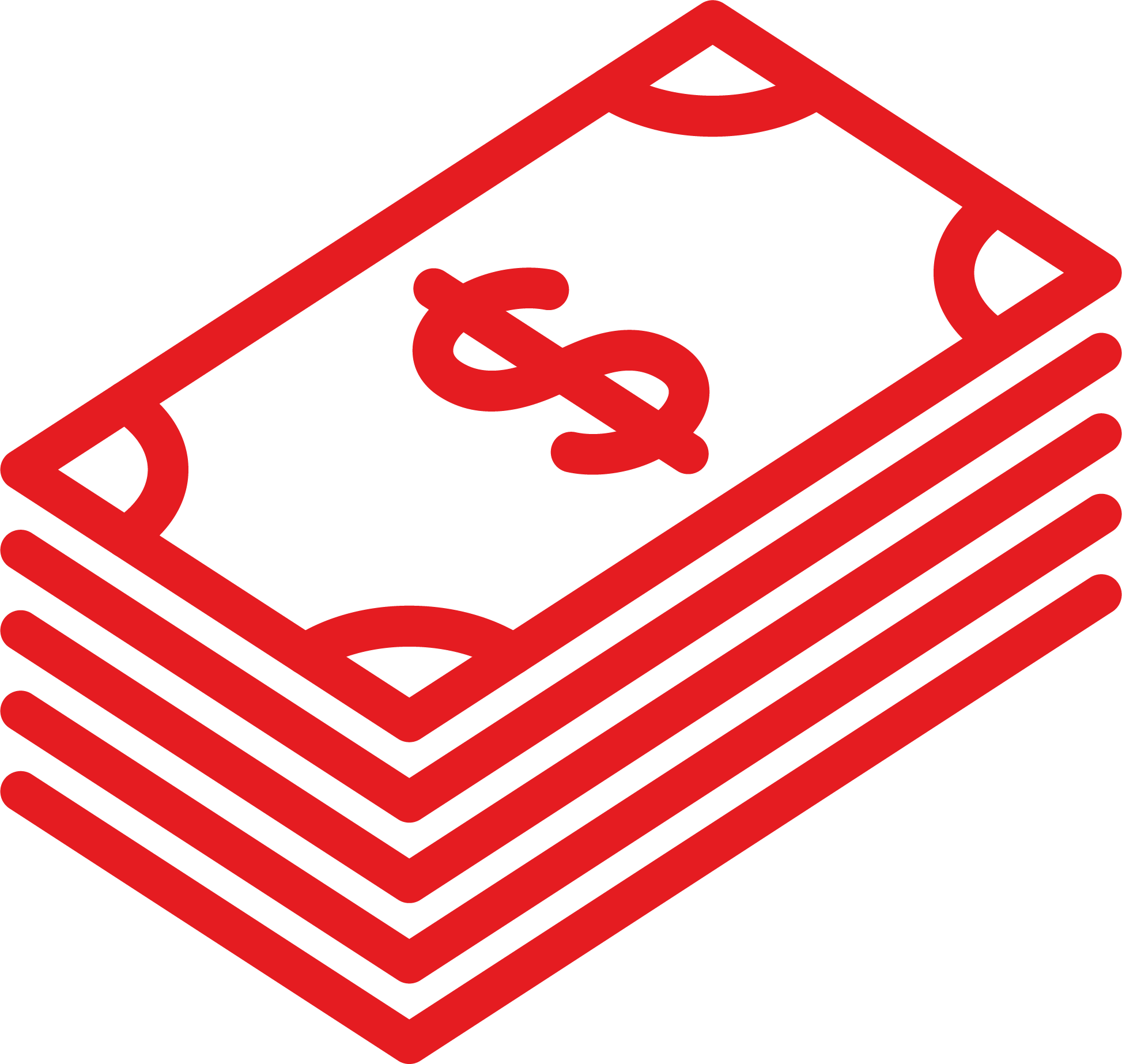 US$370 million
Dubai Duty Free's annual sales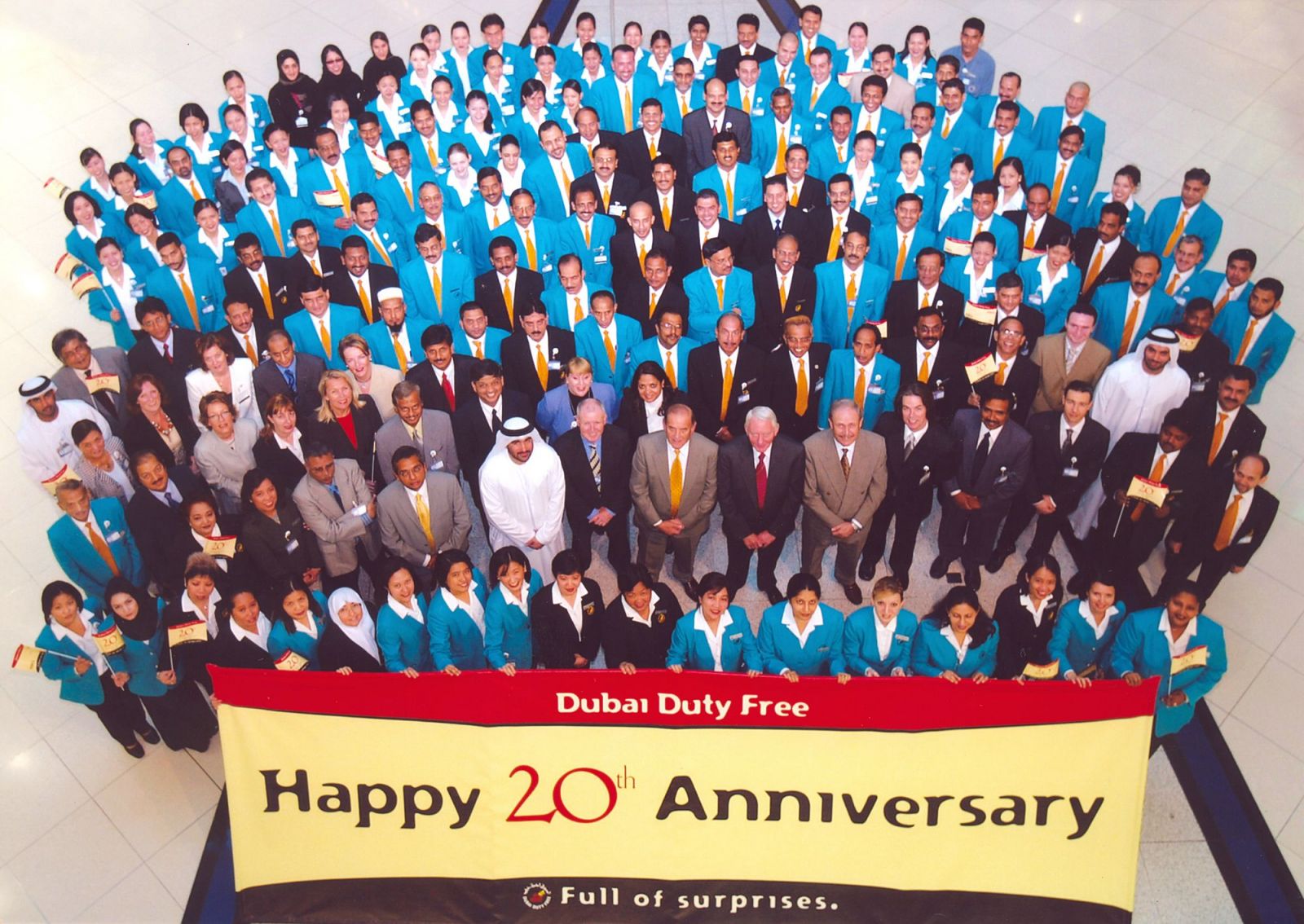 Dubai Duty Free turns 20 years old on 20 December 2003. In addition to rewarding staff, a -20% discount promotion is rolled out for customers for 24 hours. This delivered 35,733 transactions and US$1.9 million in sales, which is donated to charity. The promotion is later established as an annual tradition, now running for three days.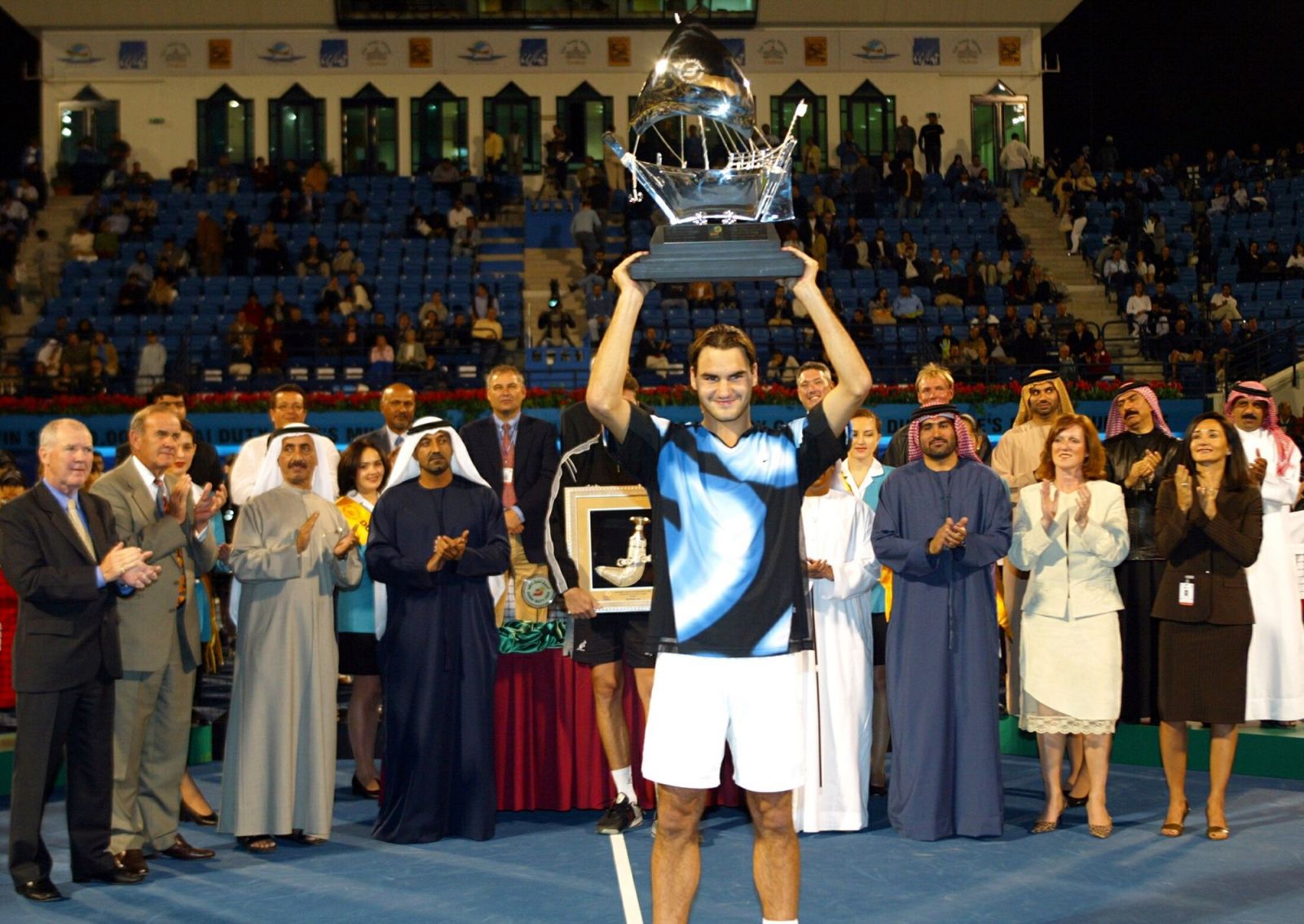 The mighty Roger Federer wins the first of his Dubai Duty Free singles titles by defeating Jirí Novák.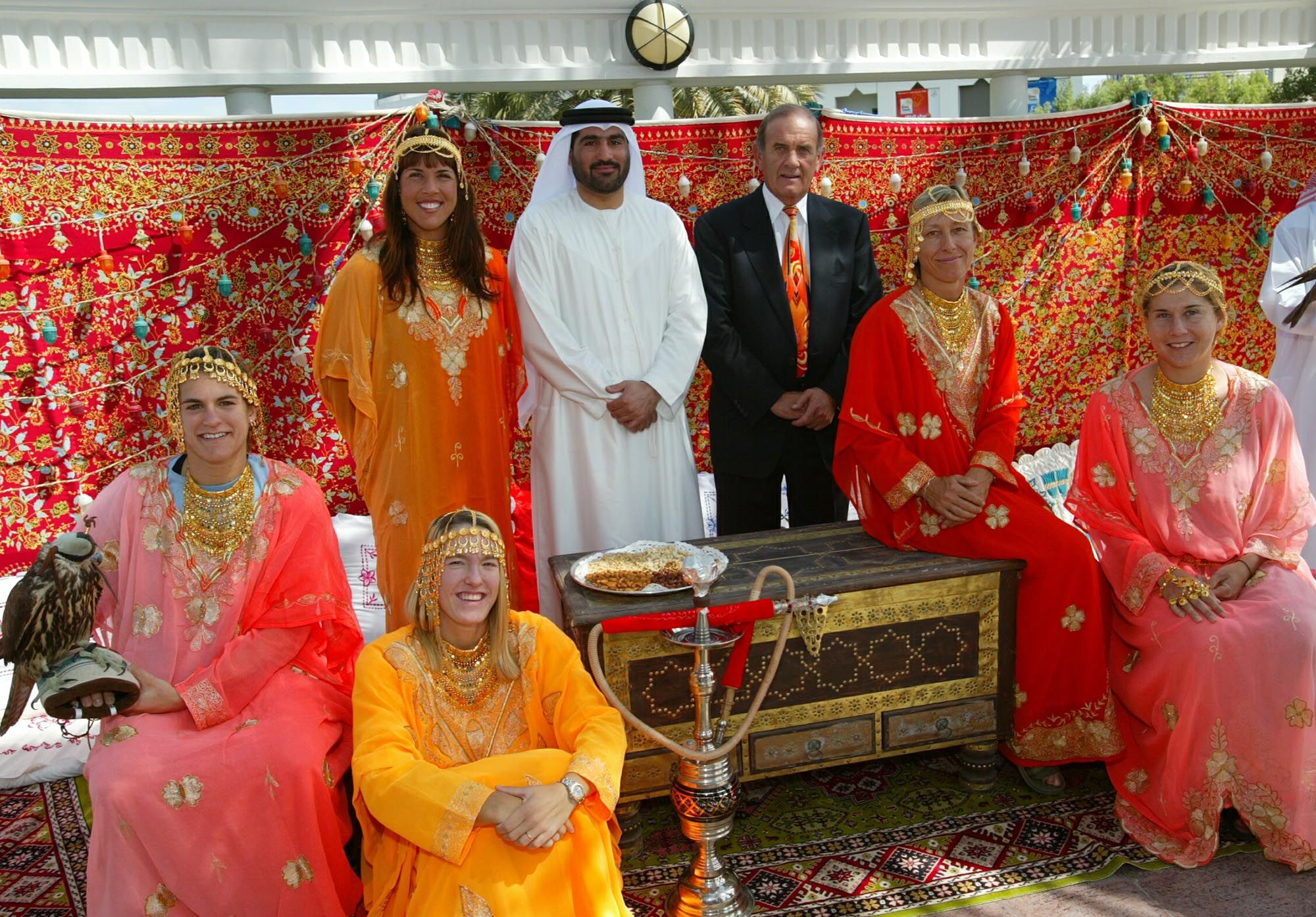 Colm McLoughlin and Salah Tahlak host some of the stars of the WTA Dubai Duty Free Tennis Championships, who are dressed in traditional Arabian costumes. Pictured here are Amélie Mauresmo, Justine Henin-Hardenne, Jennifer Capriati, Martina Navratilova and Monica Seles.
His Highness Sheikh Ahmed inaugurates the new gold shop at Terminal 1, accompanied by George Horan, Salah Tahlak, Colm McLoughlin and Brendan O'Shea. The launch is the most important development on the shopfloor during the year.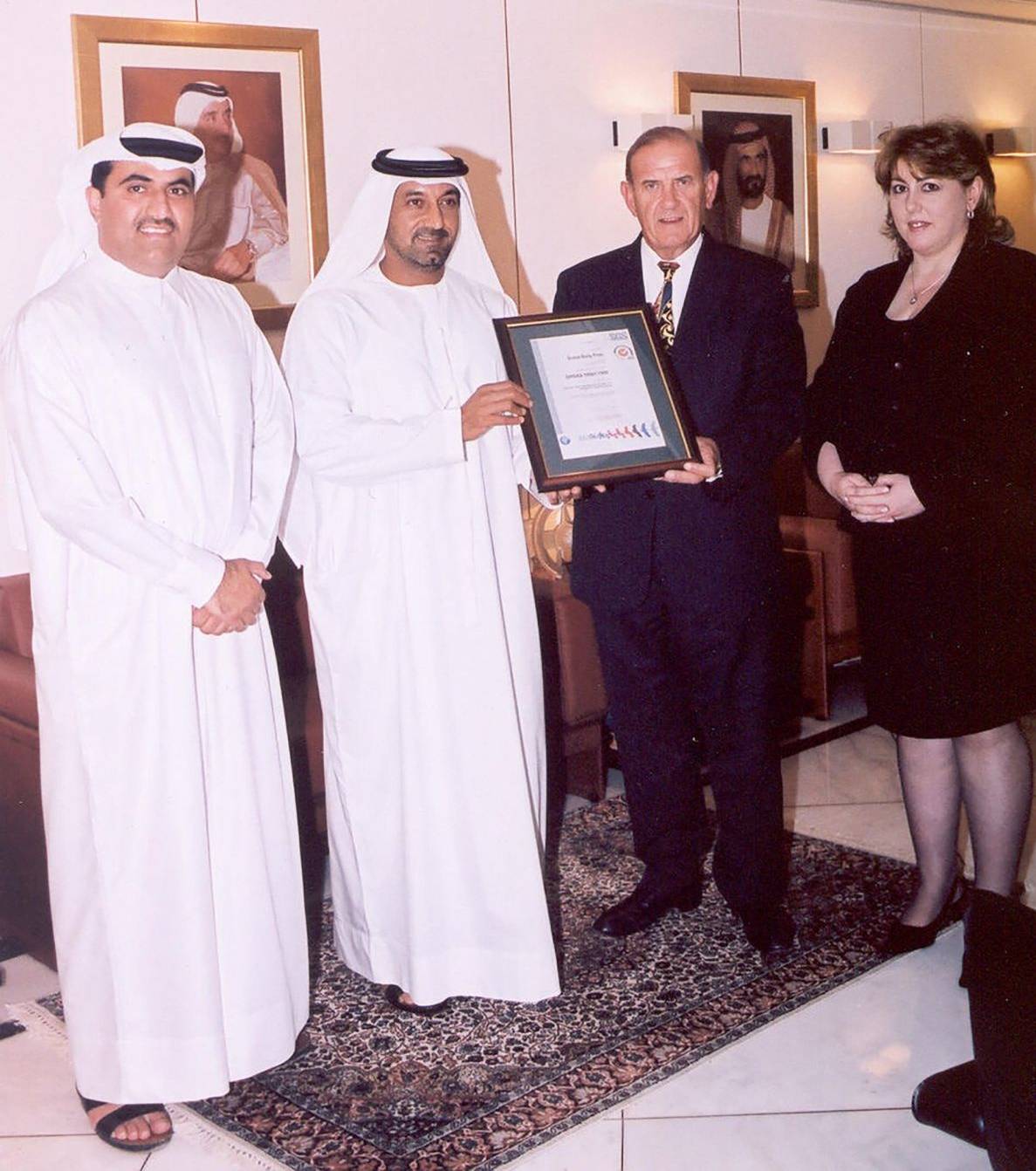 Towards a better world: His Highness Sheikh Ahmed Bin Saeed AI Maktoum; Colm McLoughlin; ISO Coordinator Osama AI Gergawi and Dubai Duty Free Manager, Executive Office Anne Smith with the ISO 14001 and OHSAS 18001 environmental and health and safety certificate. Even before winning its ISO Green Dove Award, the retailer decided to stop selling furs and other goods made from animal products.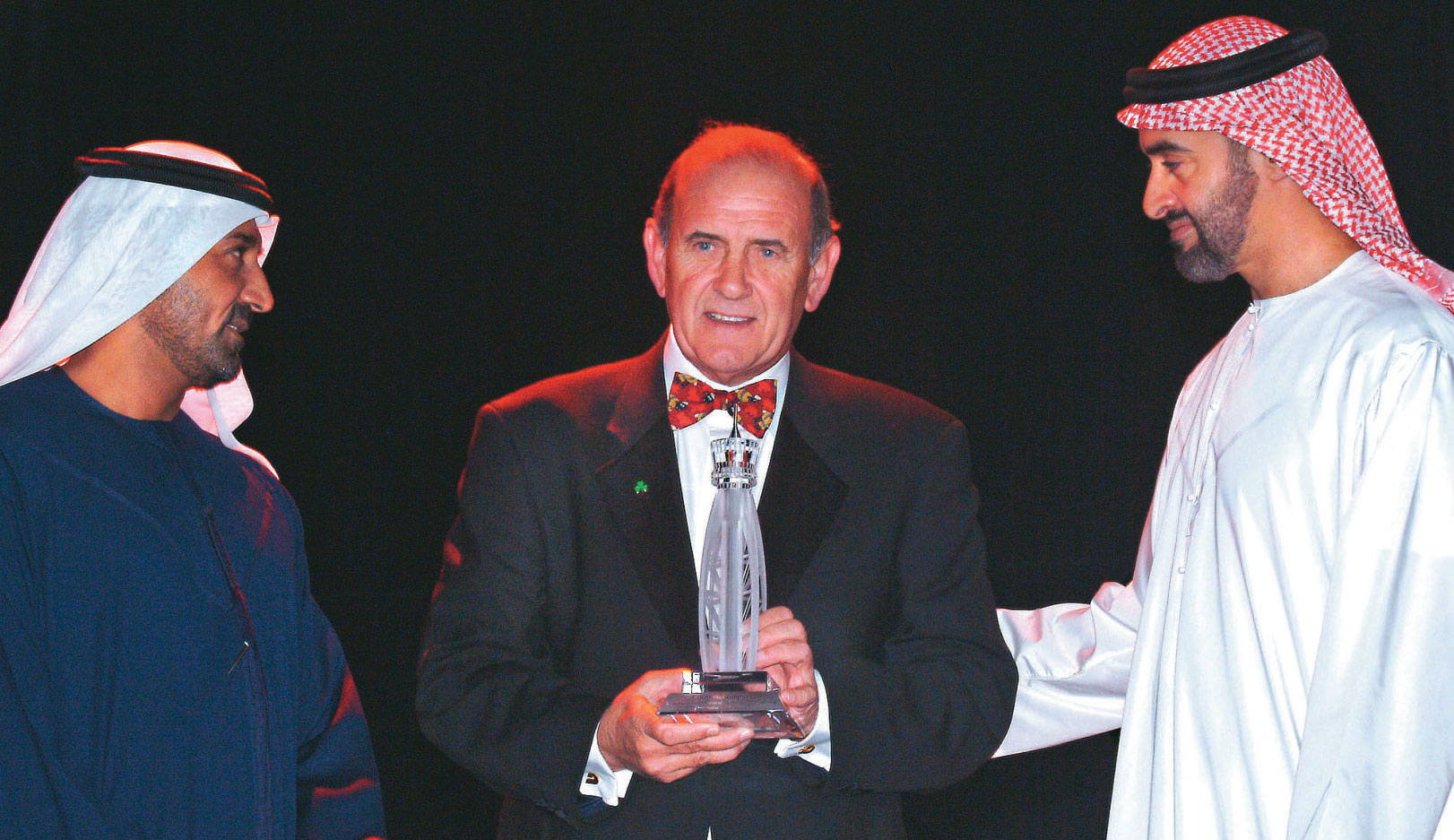 His Highness Sheikh Ahmed and His Highness Sheikh Mohammed Bin Zayed AI Nahyan, Deputy Crown Prince of Abu Dhabi and Chief of Staff of the UAE Armed Forces, present Colm McLoughlin with the Services to Aviation Industry Award during the Dubai Airshow Gala Dinner.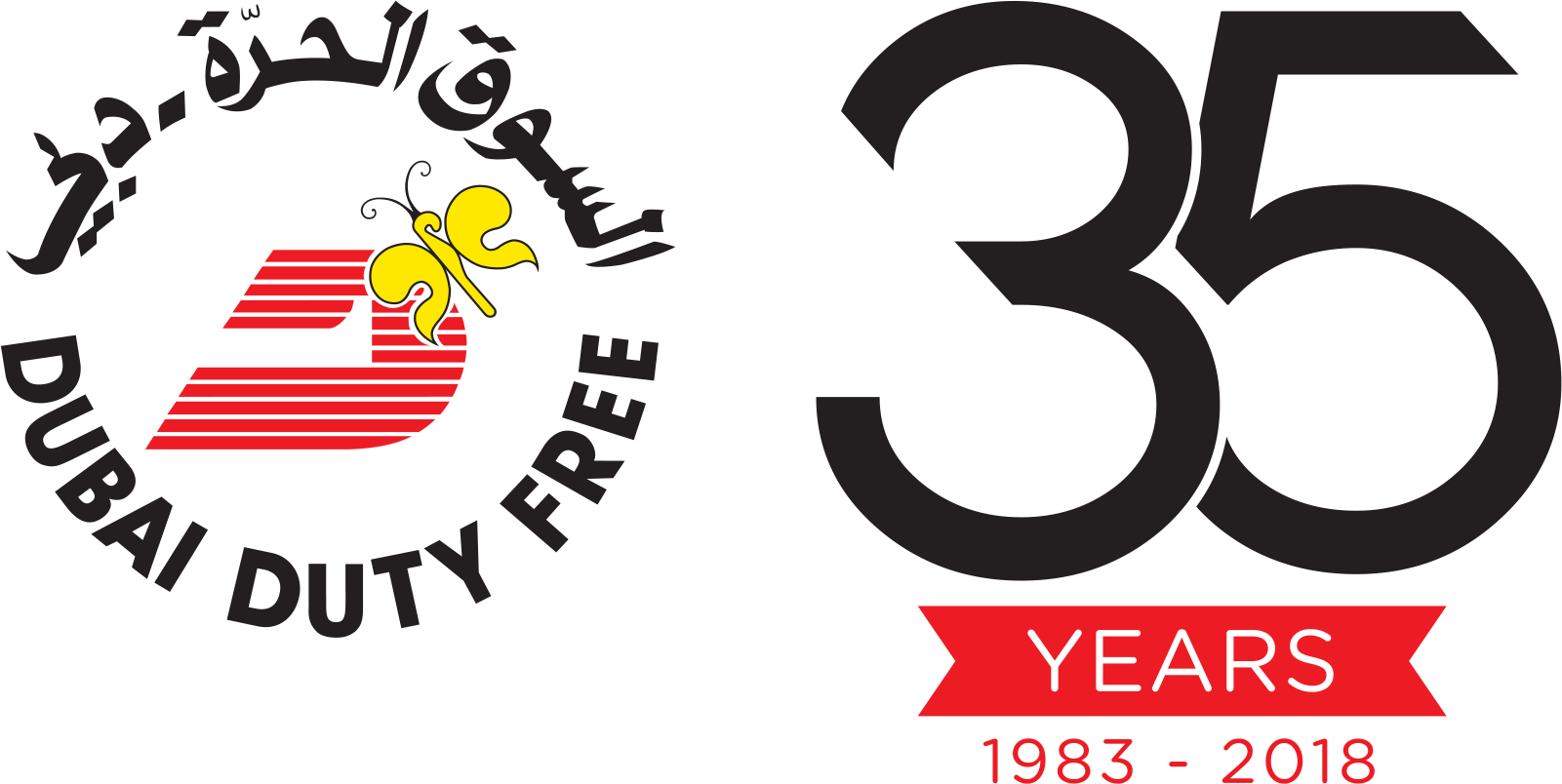 ---
The Moodie Davitt e-Zine | Spotlight Series – Special Report | 20 December 2018