A spectacular new showcase
Dubai Duty Free unveiled a striking new retail arena over 8,000sq m at the Emirates-dedicated Terminal 3, as airport, national airline and travel retailer entered a new, exciting phase of growth. The year also marked Dubai Duty Free's 25th anniversary. Remarkably, on 20 December it recorded sales of US$20 million, in one day equalling the annual sales figure from 1984.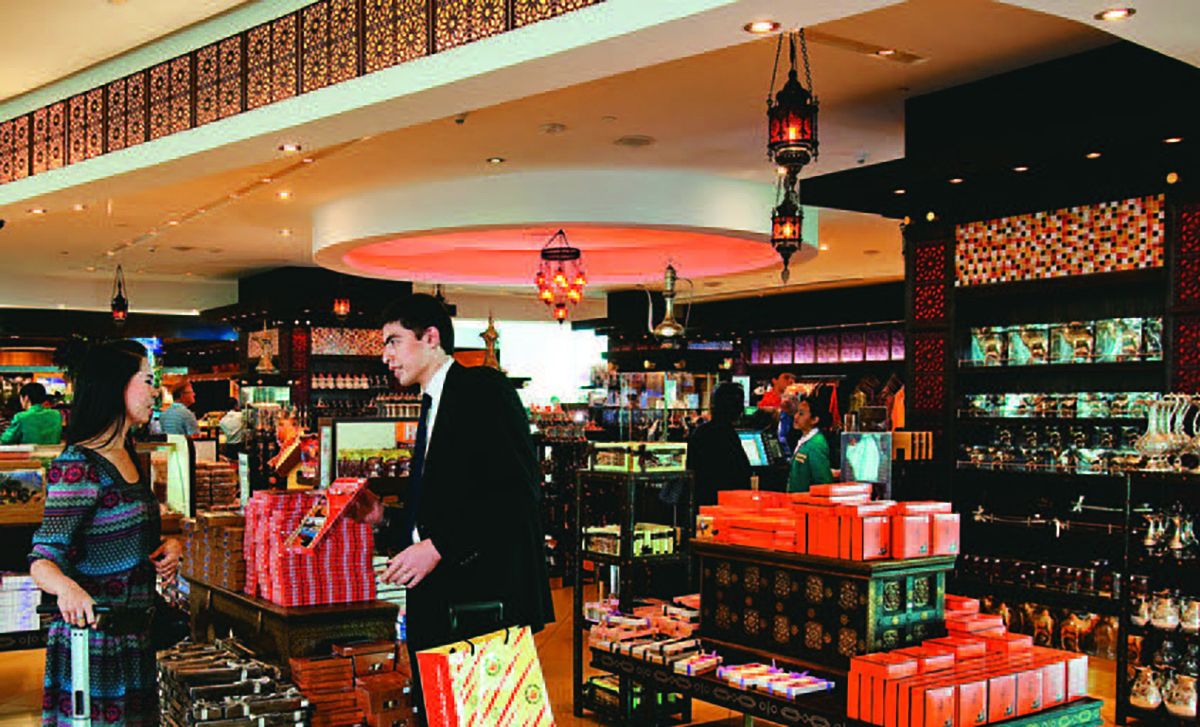 Into a new era: The retail space at Terminal 3 features high-end fittings and wider store fronts.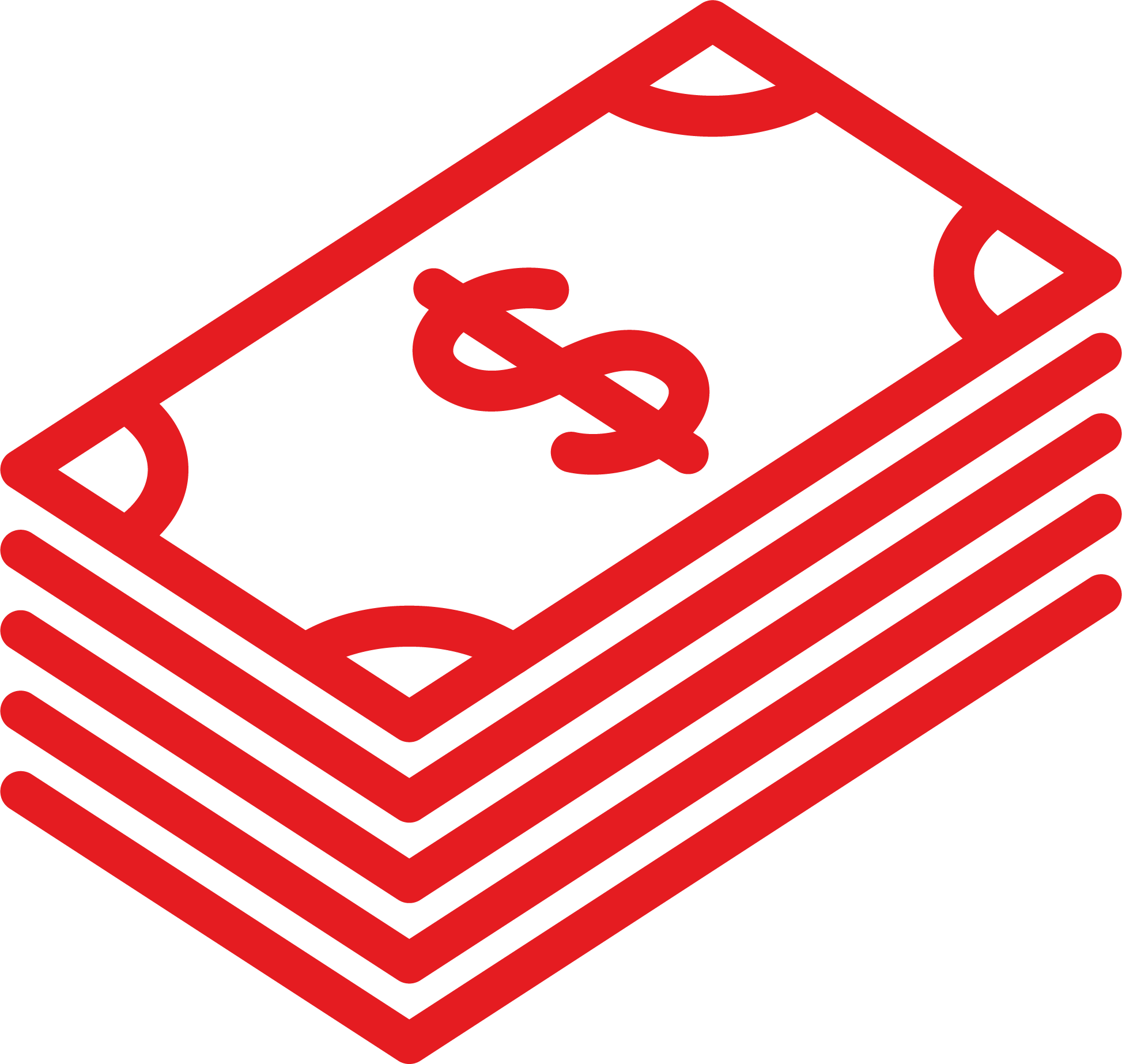 US$1.1 billion
Dubai Duty Free's annual sales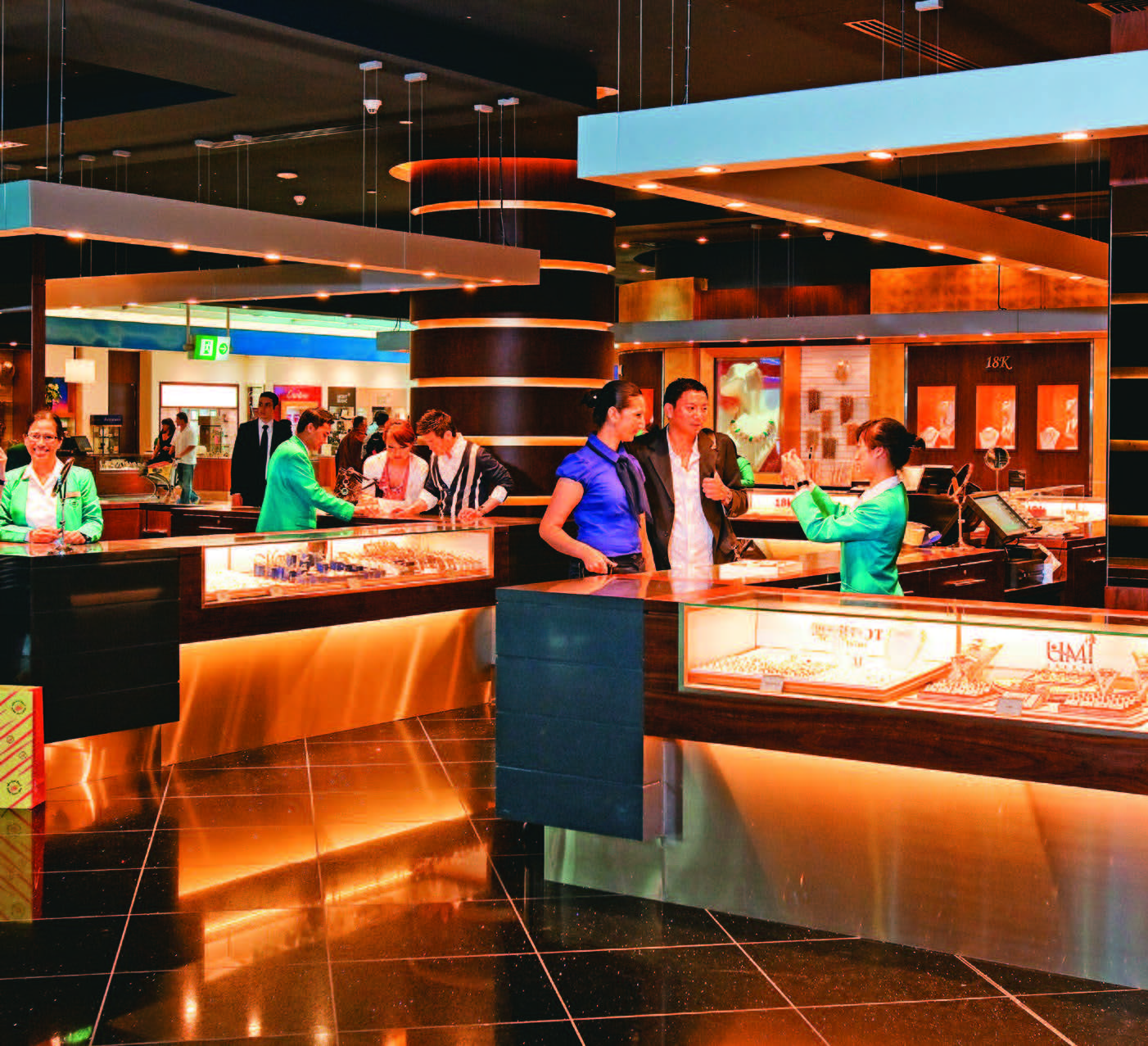 Dazzling Dubai: The gold shop at Terminal 3.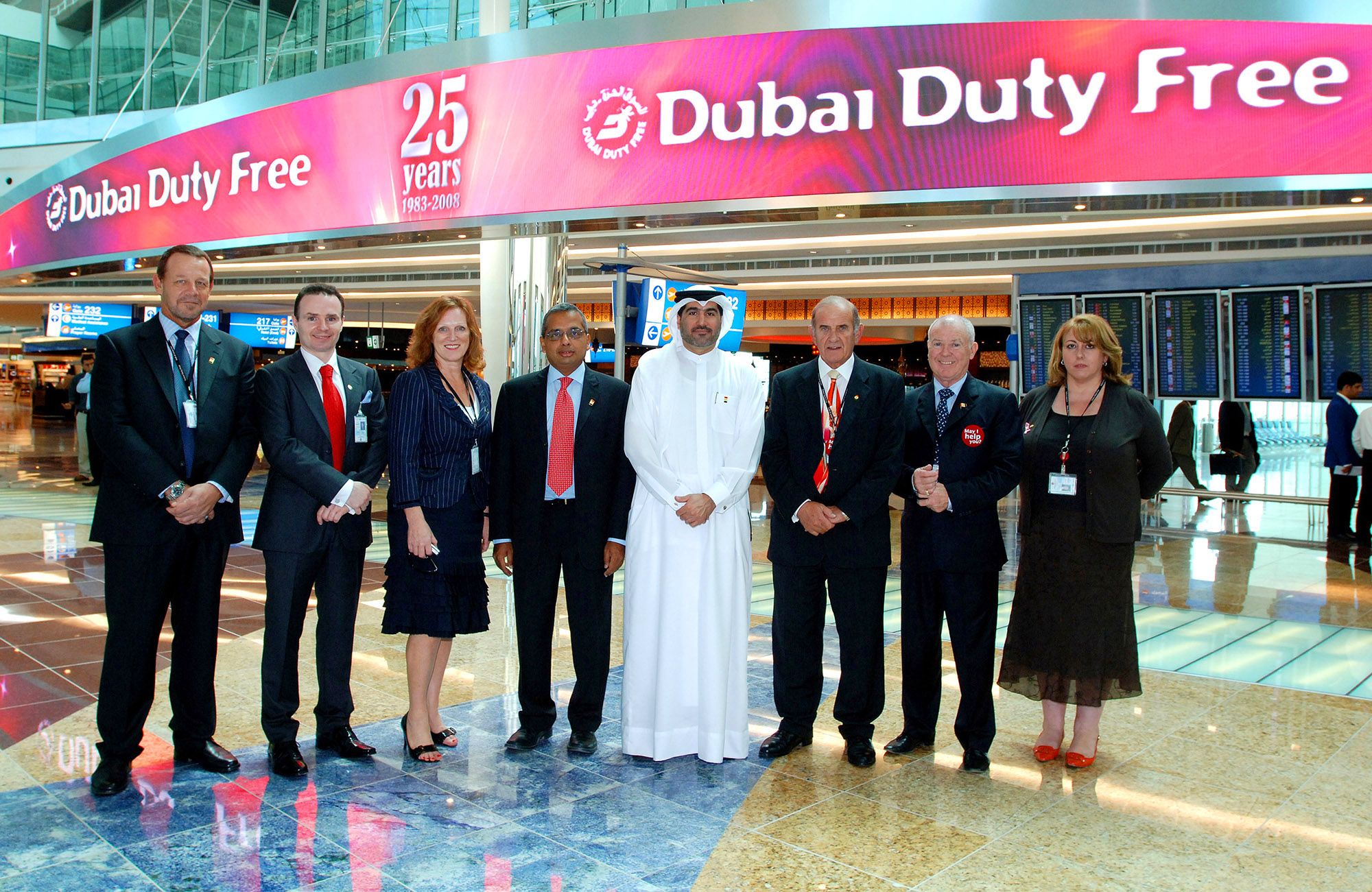 In preparation for the opening of the new terminal, Dubai Duty Free staffing levels increased to 3,500. Gathered on the day of the official opening in October are Nic Bruwer; Sean Staunton; Sinead El Sibai; Ramesh Cidambi; Salah Tahlak; Colm McLoughlin; George Horan and Anne Smith.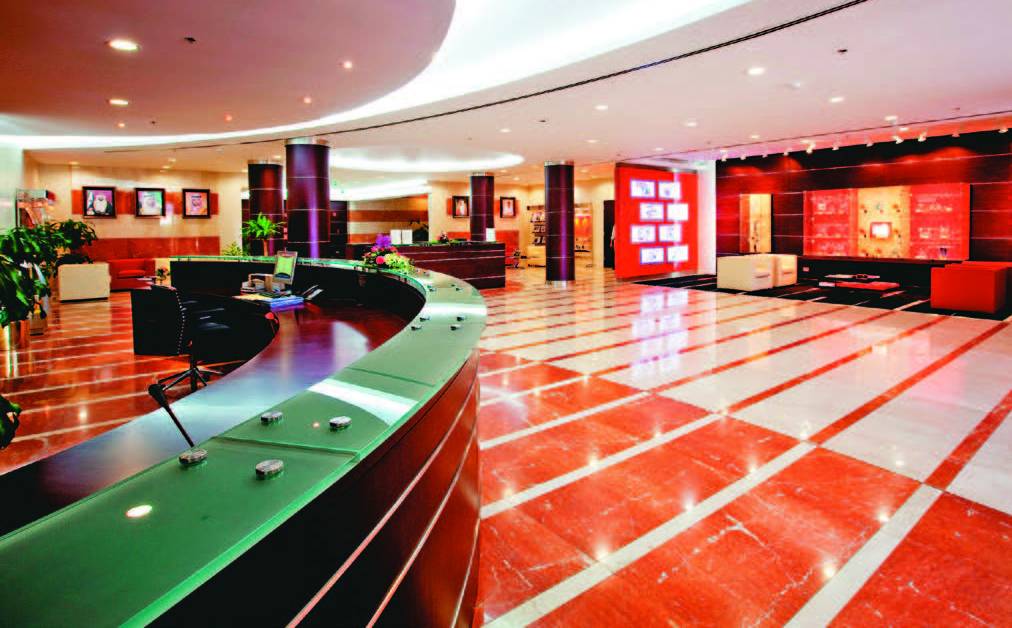 Elegant environment: The new head office and its plush reception area reflect the opening of an exciting phase for Dubai Duty Free.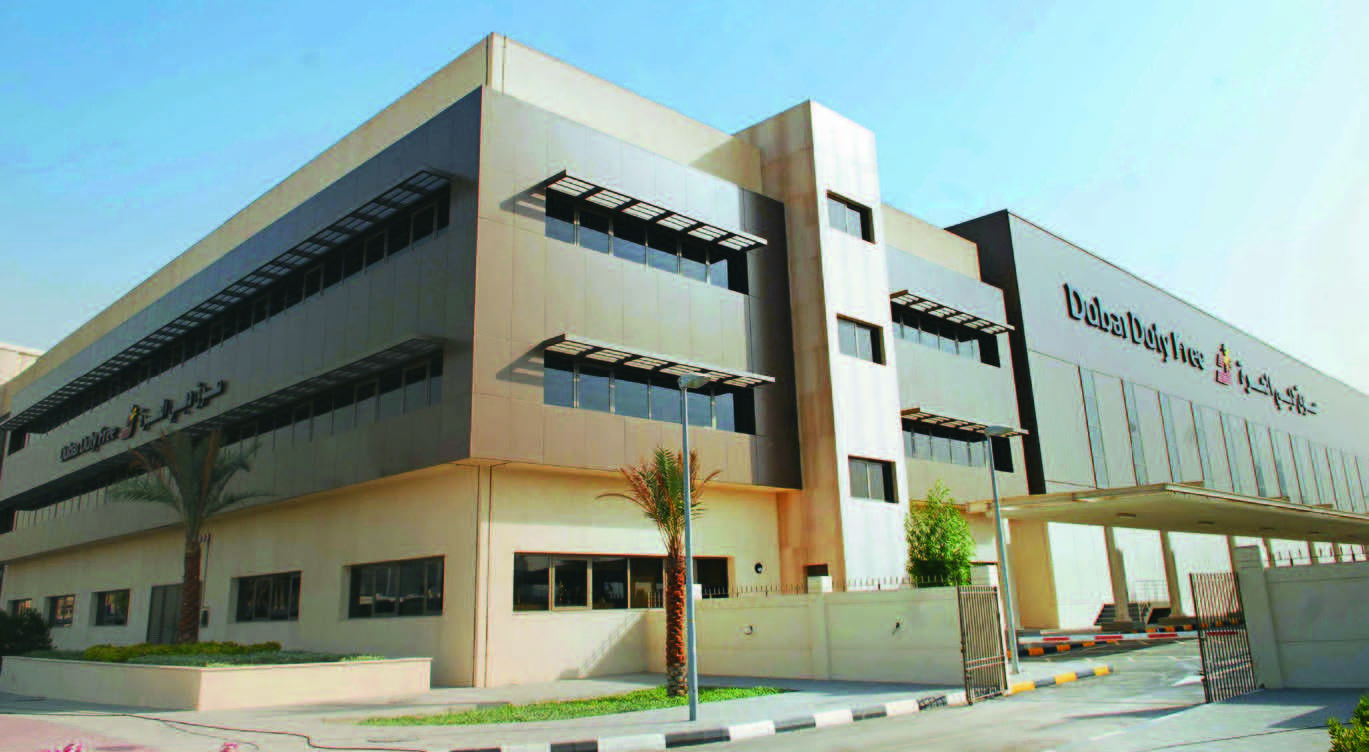 Facing the future: Dubai Duty Free opens its 6,000sq m head office and 27,000sq m distribution centre in Umm Ramoul to support its growing retail business.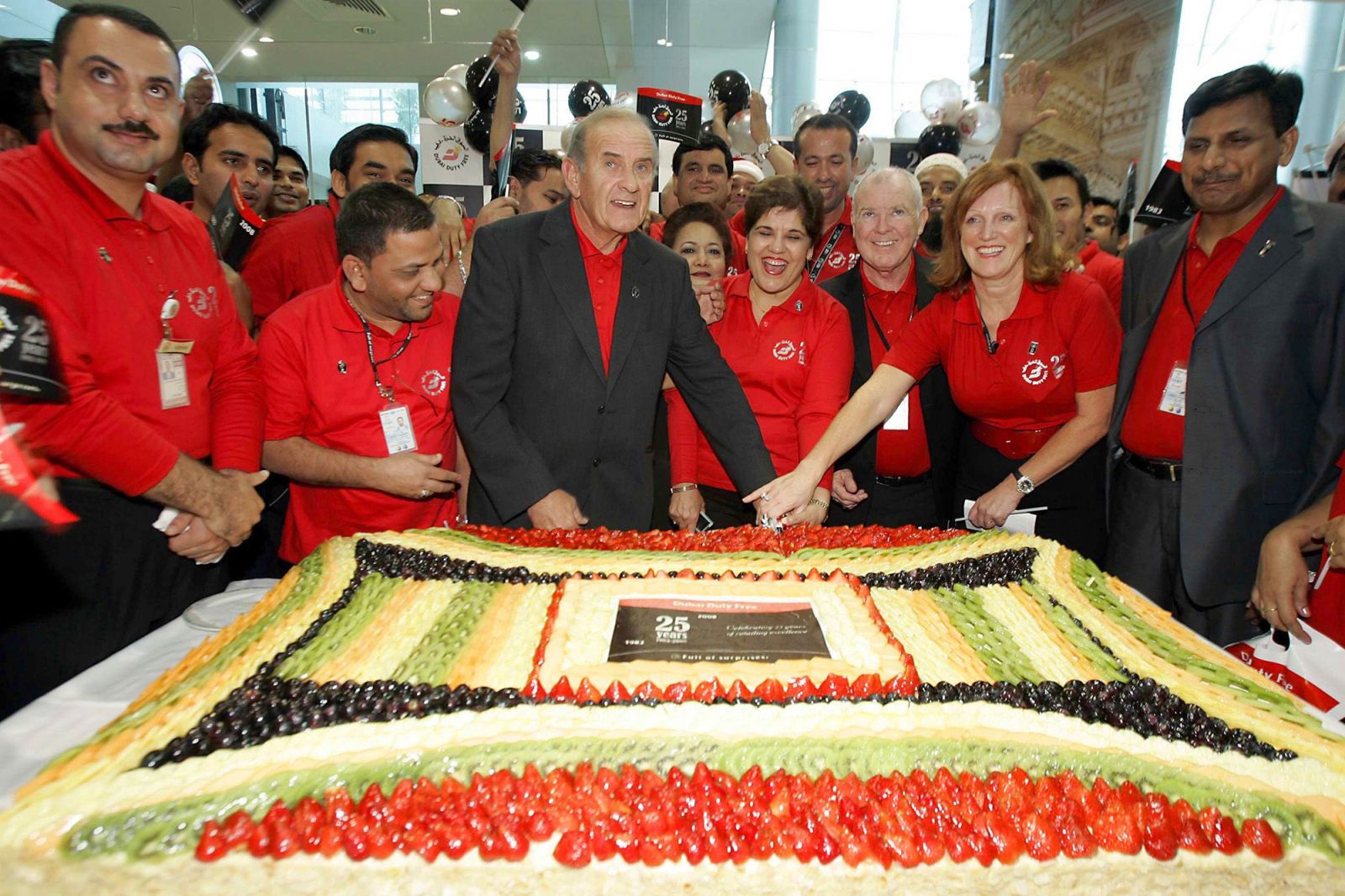 Red letter day: Colm McLoughlin, George Horan, Sinead El Sibai and staff celebrate the retailer's silver jubilee with a giant cake.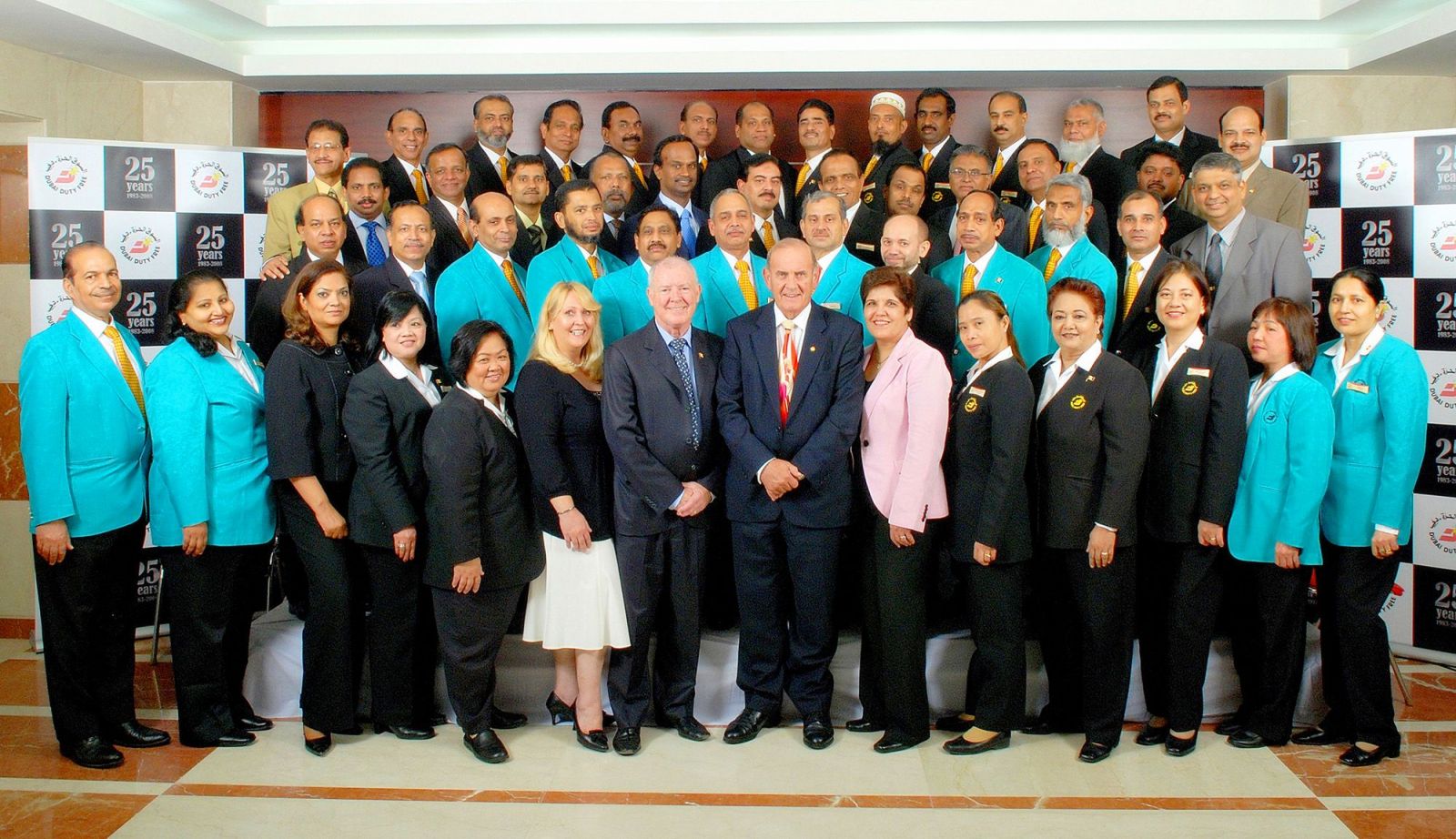 Sixty employees of the original 100, known as the 'Pioneers', are seen in this commemorative 25th anniversary photograph.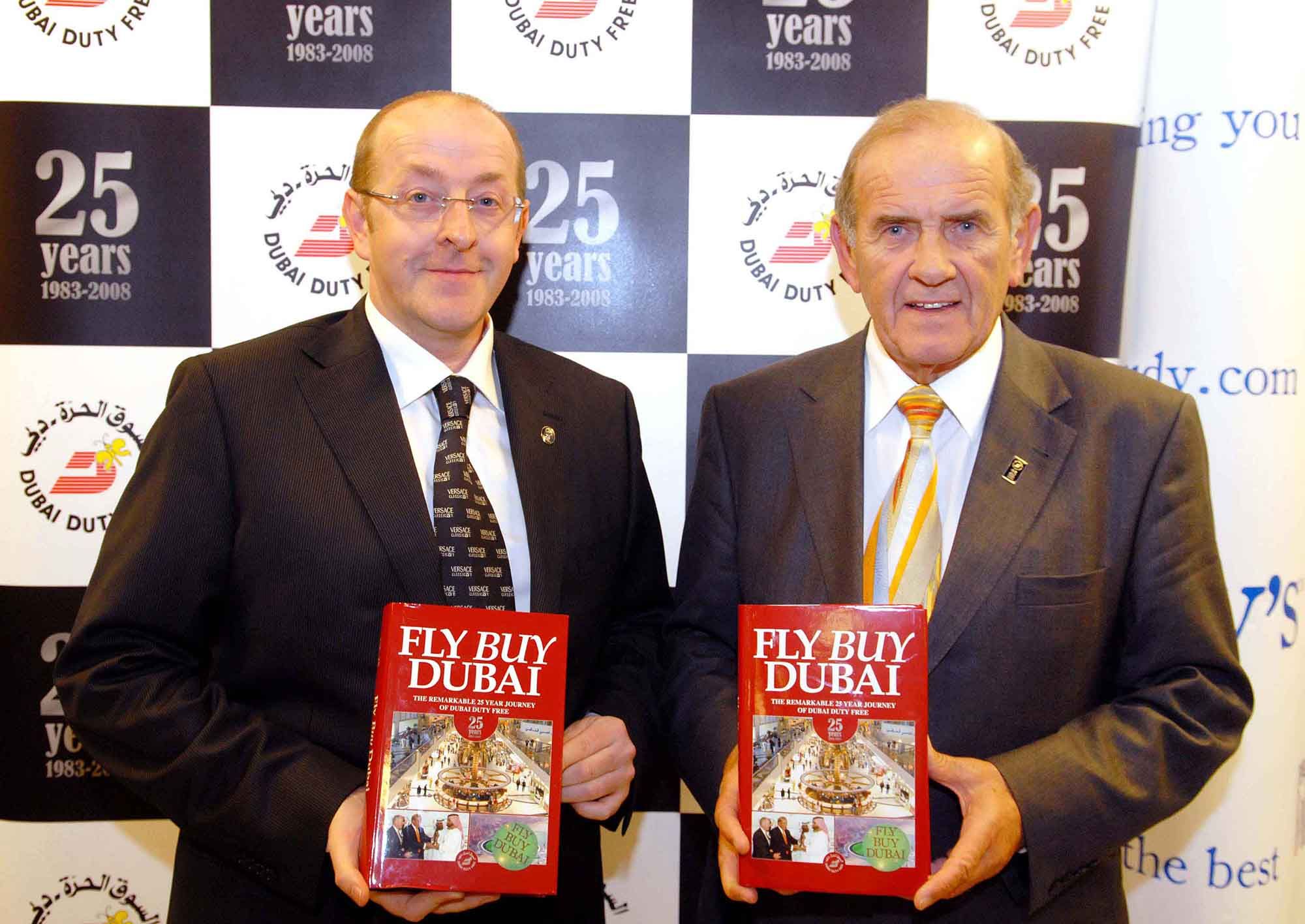 Dubai Duty Free produced a 500-page book, Fly Buy Dubai, a song with the same title to commemorate its 25th Anniversary, and a 30-minute documentary, which outlines the growth of the duty free industry. Seen here with Colm McLoughlin is Graeme H. Wilson, author of the book.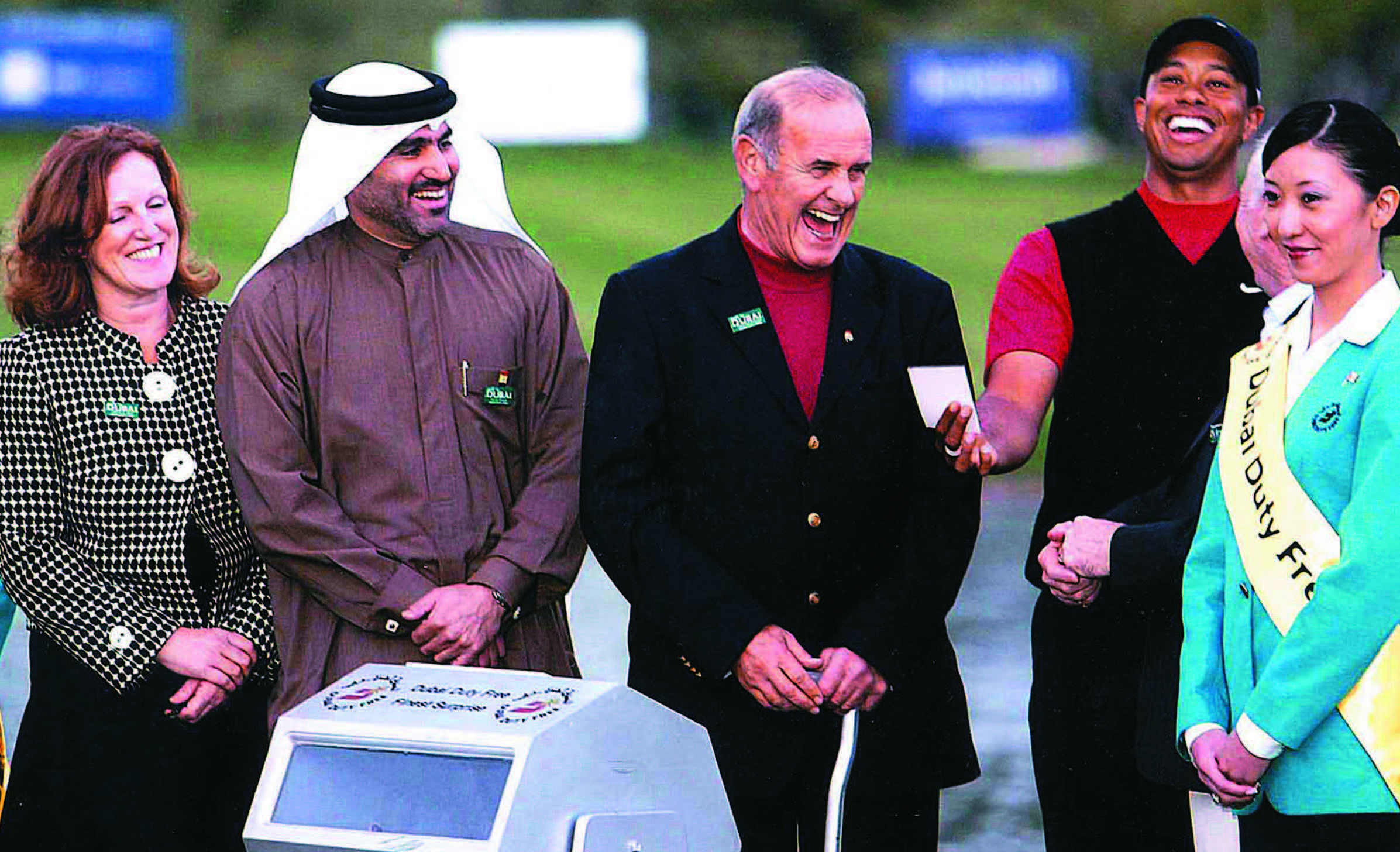 Golfing legend Tiger Woods picks the winner of the Finest Surprise draw after his historic win at the Dubai Desert Classic, in the presence of Colm McLoughlin, Salah Tahlak and Sinead El Sibai.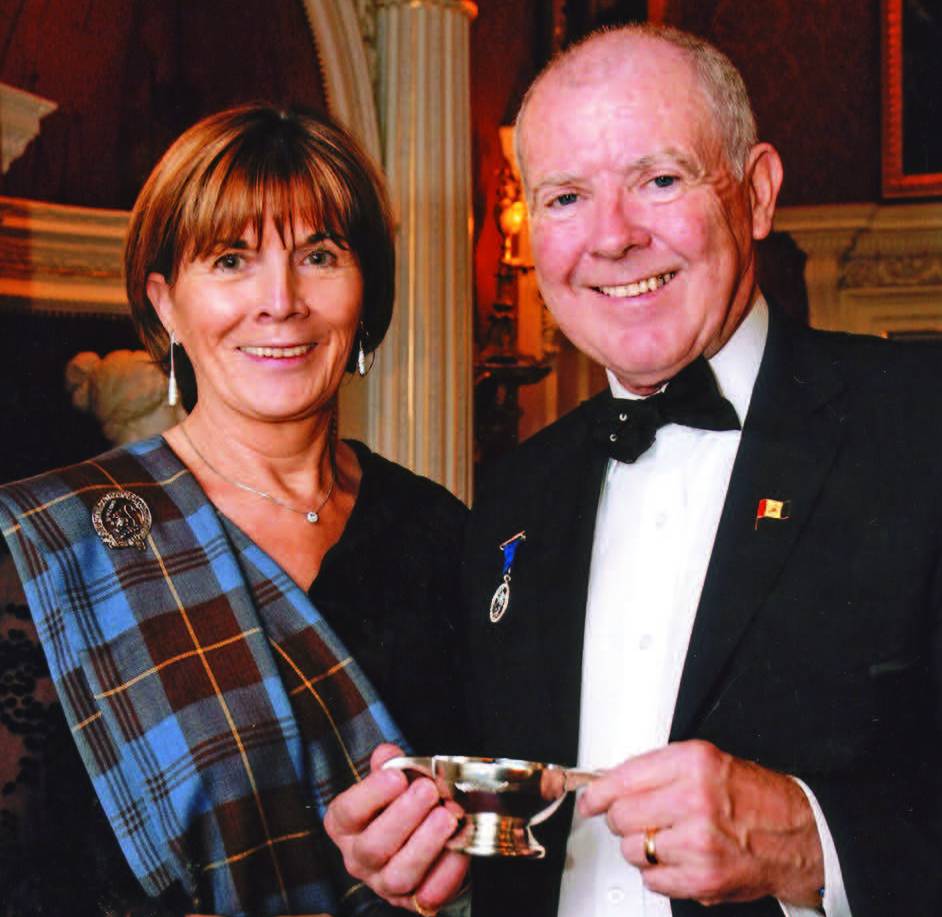 George Horan is named a Keeper of the Quaich by the Scotch Whisky Society in Scotland. He is accompanied by his wife, Carmel.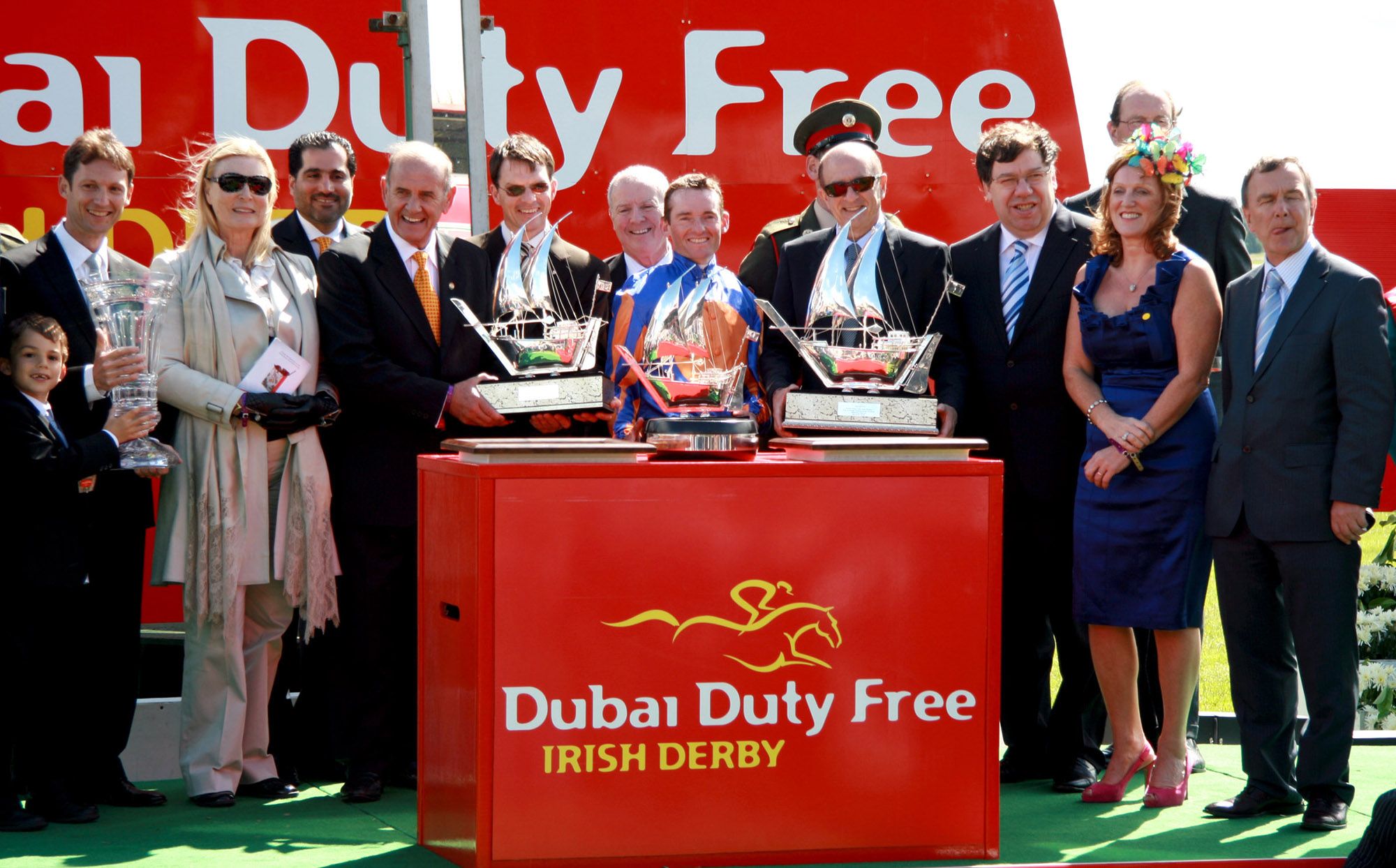 Racing ahead: The first Dubai Duty Free Irish Derby at The Curragh sees history being made. A field of 12 three-year-old colts contest the richest horse race in Ireland with prize money of €1.25 million. Aidan O'Brien becomes the first trainer to win three Irish Derbys in a row when Frozen Fire triumphs in an exciting finish. Ecstatic jockey Seamus Heffernan and co-owner John Magnier celebrate their win with Colm McLoughlin, Salah Tahlak, George Horan, Irish Prime Minister Brian Cowen and Sinead El Sibai.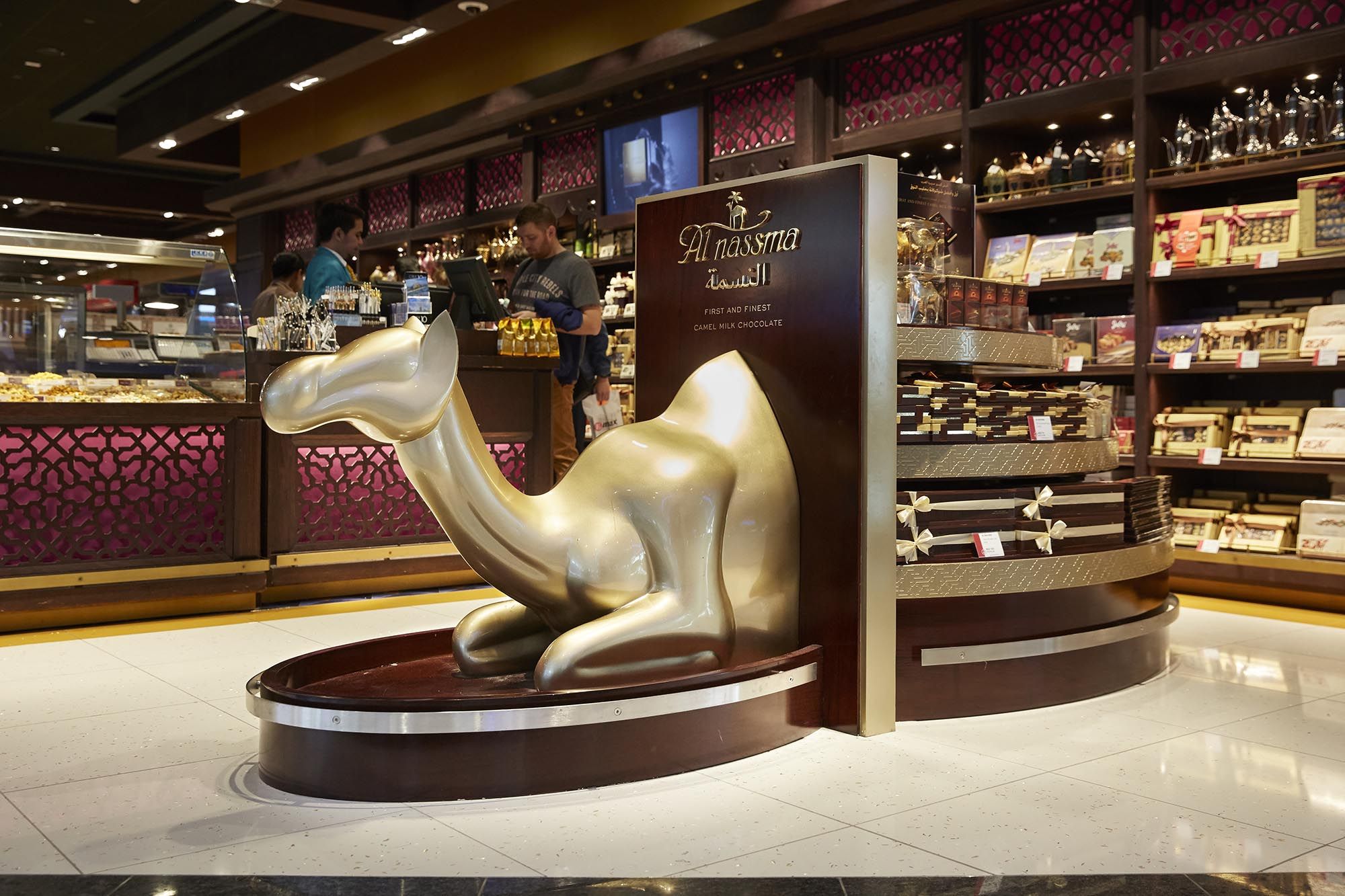 Dubai Duty Free has been a long-time supporter of local businesses. Government-owned camel milk chocolate brand Al Nassma has thrived in travel retail since it began trading in 2008, aided by Dubai Duty Free's support.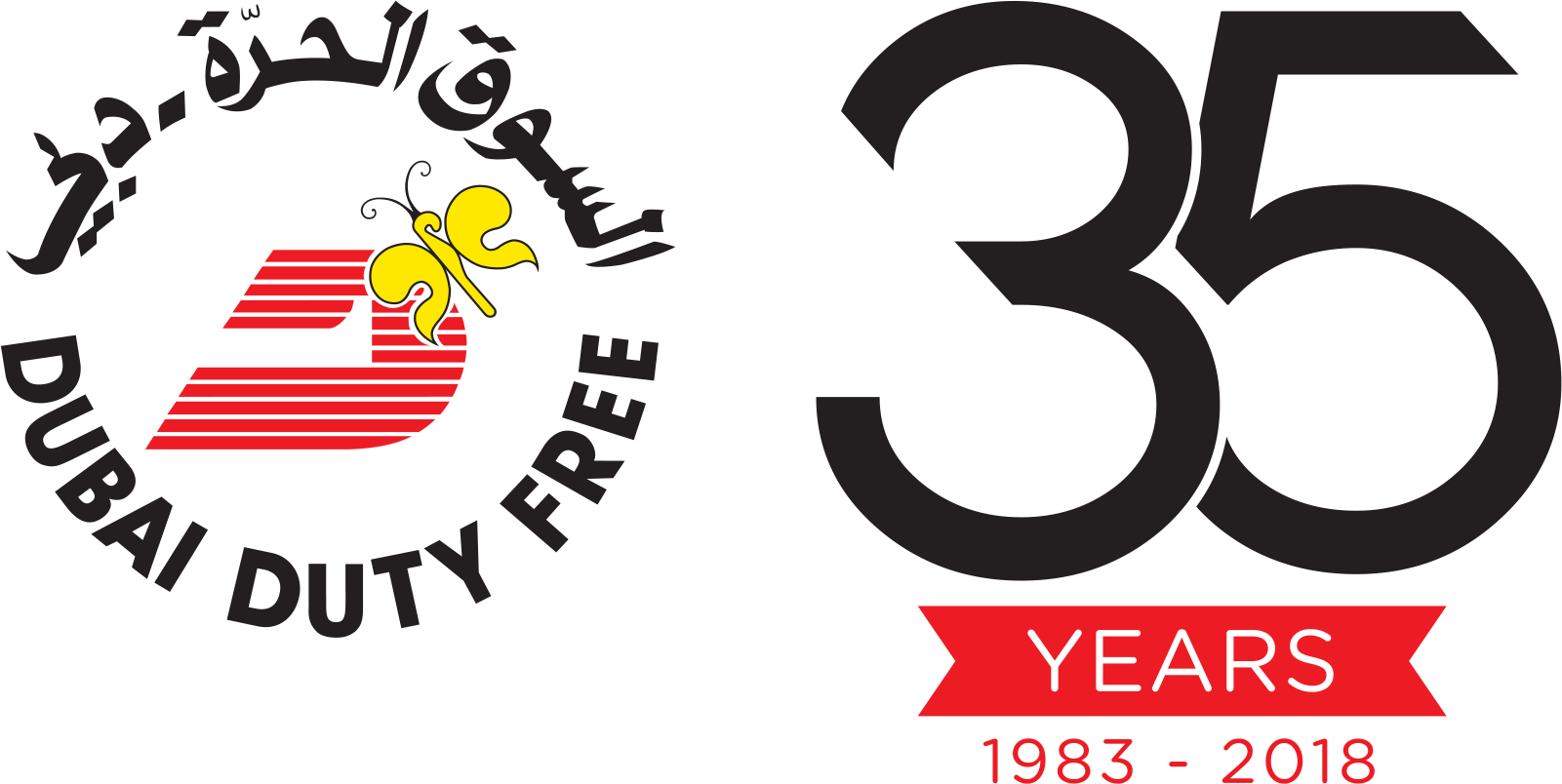 ---
The Moodie Davitt e-Zine | Spotlight Series – Special Report | 20 December 2018