The ultimate promotional vehicle
On the eve of its sixth anniversary, Dubai Duty Free unveiled an eye-catching expansion that would take the business into the next decade. The big initiatives included the launch of the Finest Surprise promotion, offering shoppers the chance to win a luxury car as the big prize. It was a pioneering move, one copied by travel retailers around the world in the decades since.
His Highness Sheikh Mohammed Bin Rashid Al Maktoum, UAE Minister of Defence, inaugurates the new, expanded Dubai Duty Free shopping arena on 20 December, the retailer's sixth anniversary, in the presence of His Highness Sheikh Ahmed Bin Saeed Al Maktoum, President, Dubai Civil Aviation; Mohi-Din Binhendi, Director General, Dubai Civil Aviation; Colm McLoughlin and Sheikh Mana Bin Khalifa Al Maktoum, Vice-President, Al Nasr Sports Club.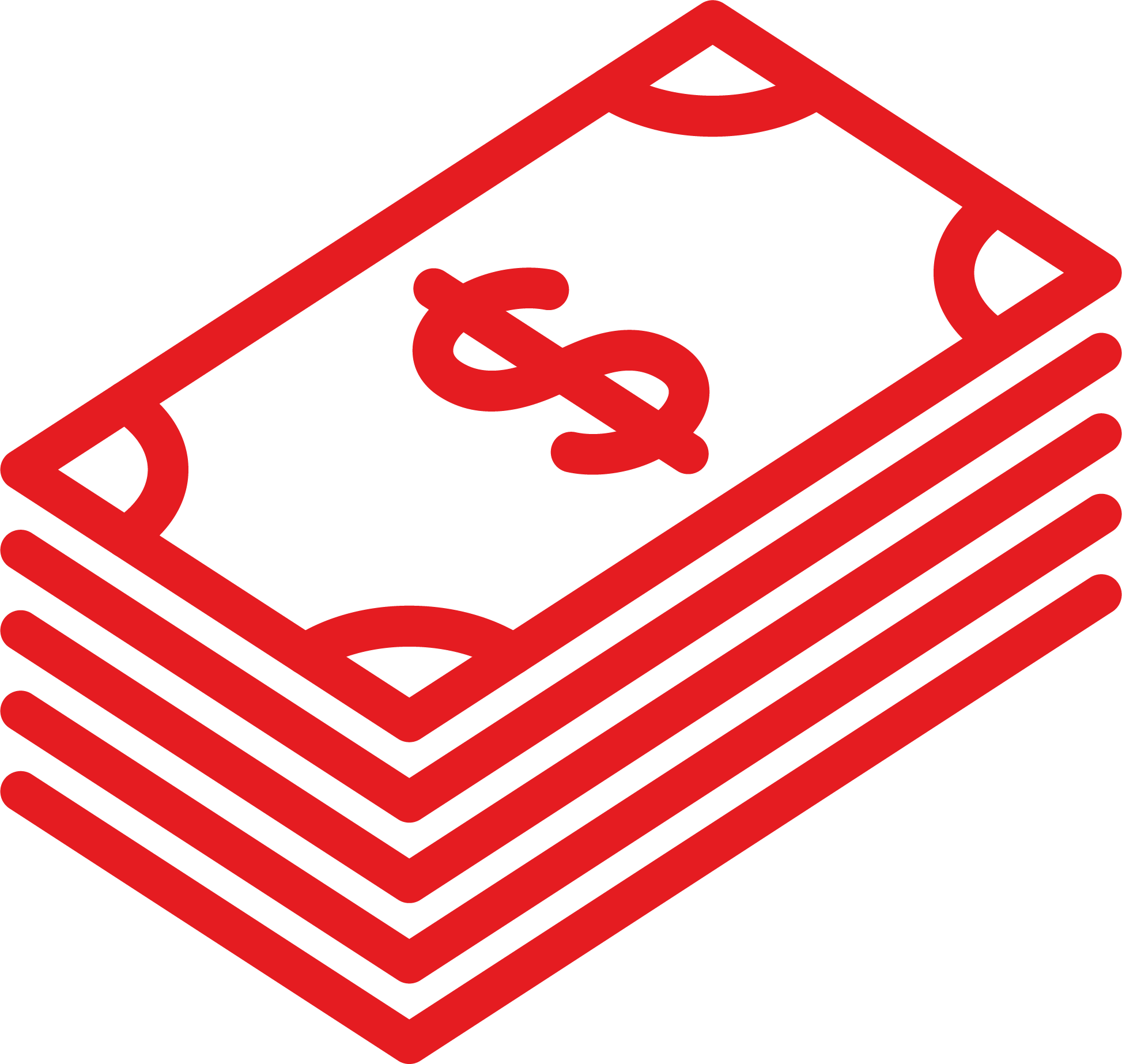 US$76 million
Dubai Duty Free's annual sales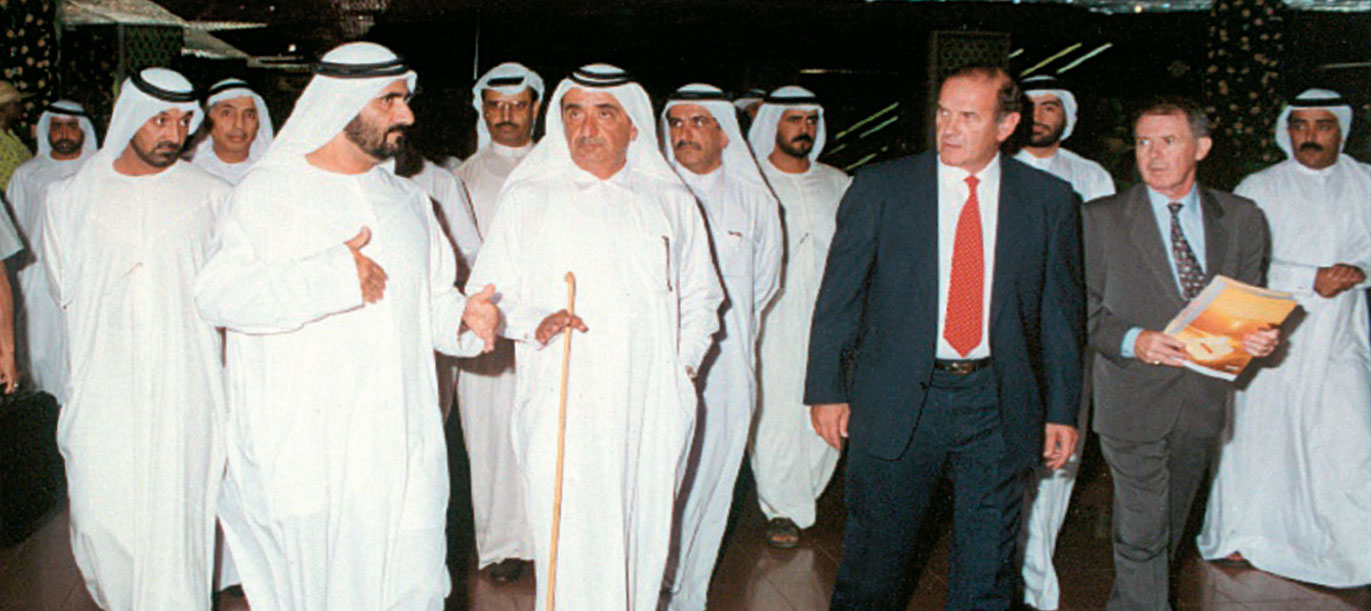 His Highness Sheikh Mohammed; His Highness Sheikh Ahmed; and His Highness Sheikh Maktoum Bin Rashid AI Maktoum, Deputy Prime Minister of the UAE, lead government officials on a tour of the expansion, accompanied by Colm McLoughlin and George Horan.
His Highness Sheikh Mohammed's visit made front-page news in the Gulf and underlined the increasingly important role of aviation, travel and duty free in Dubai. The retail success story was now making serious waves.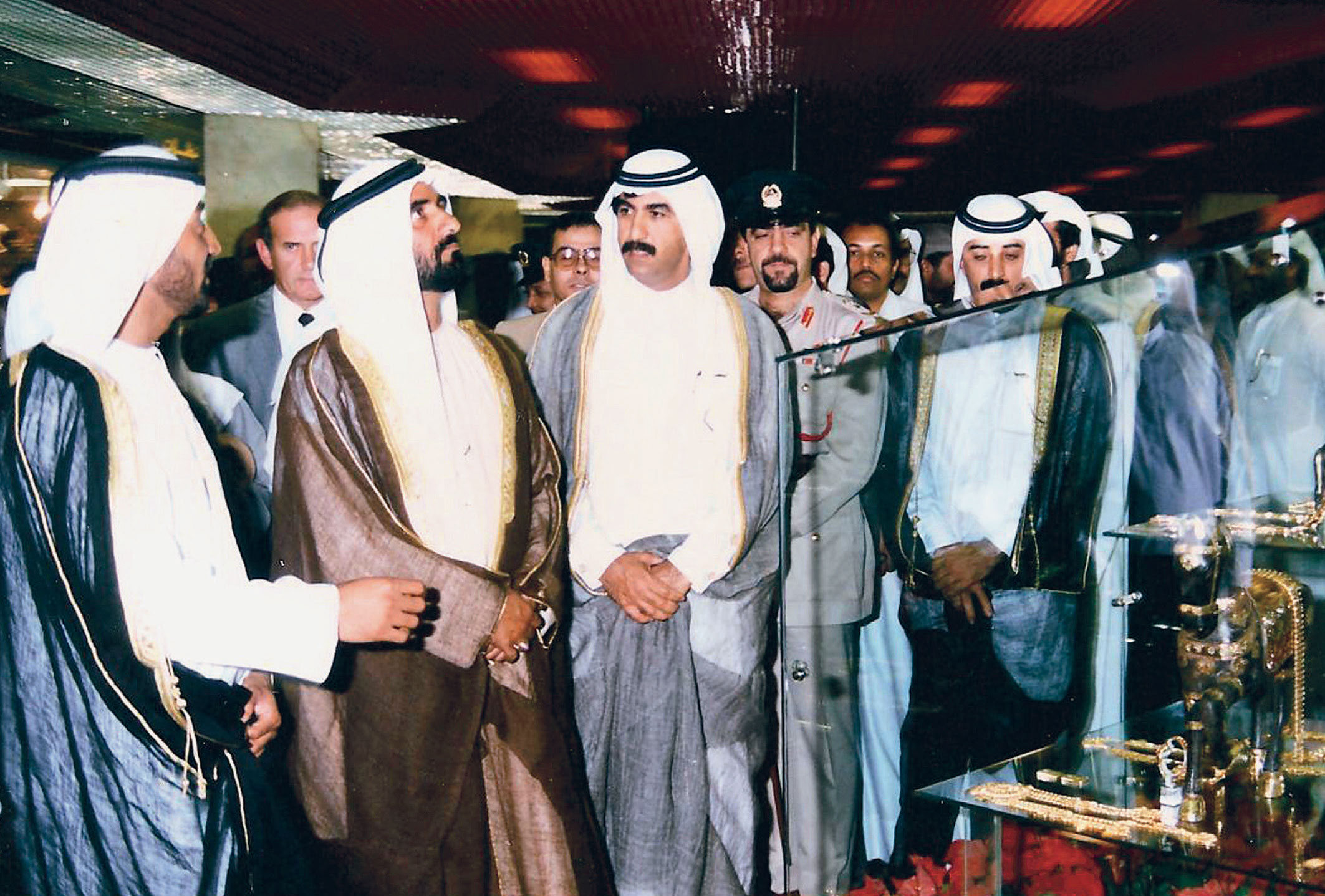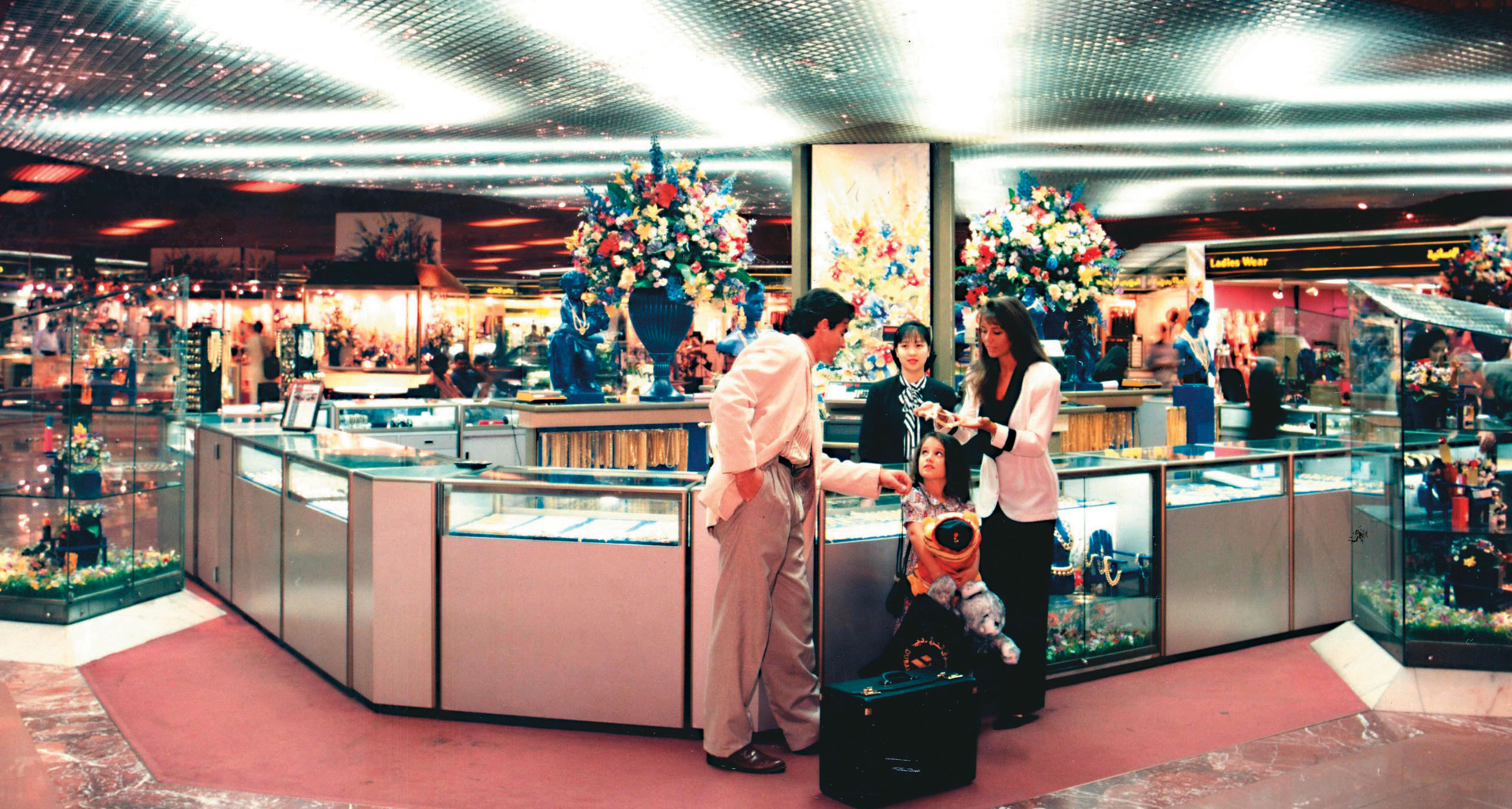 Glittering attraction: Travellers at the new gold shop view the jewellery offer.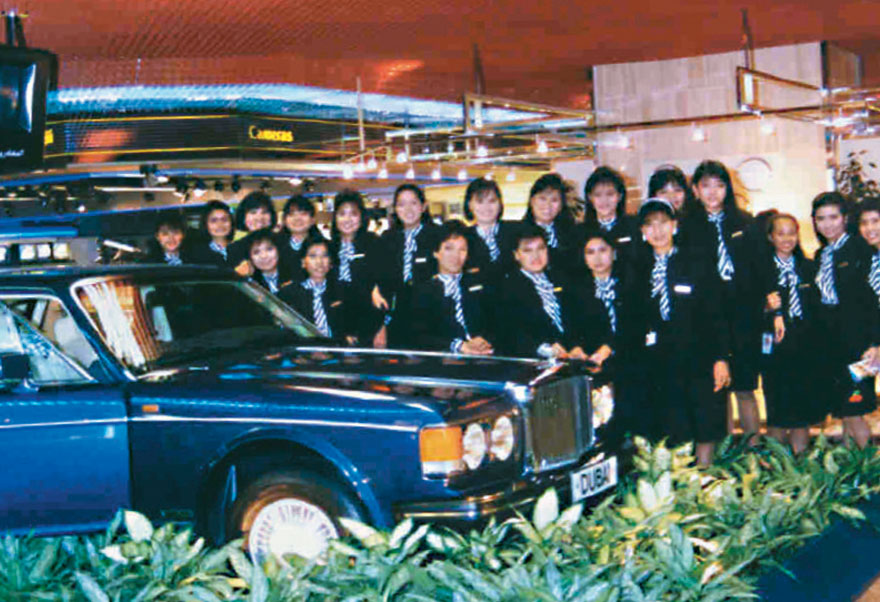 Dubai Duty Free launched the Finest Surprise promotion, in which 1,000 tickets priced at AED500 (today US$135) each were sold, with a Bentley Mulsanne as the prize. The car was displayed on the shop floor and a security guard ensured that enthusiasts kept their distance.
Soaring interest: Marketing Manager Anita Mehra announces the winner of the first Finest Surprise draw – Lebanese businessman Simon Simonian – before a vast crowd. Nothing like this had previously happened in the airport world.

The Masters was rebranded as the Dubai Duty Free Snooker Classic and became a ranking event, with £200,000 in prize money. A total of 128 participants, including 18 of the world's top players, competed with a youthful Stephen Hendry (below) defeating Doug Mountjoy to win the title and £40,000.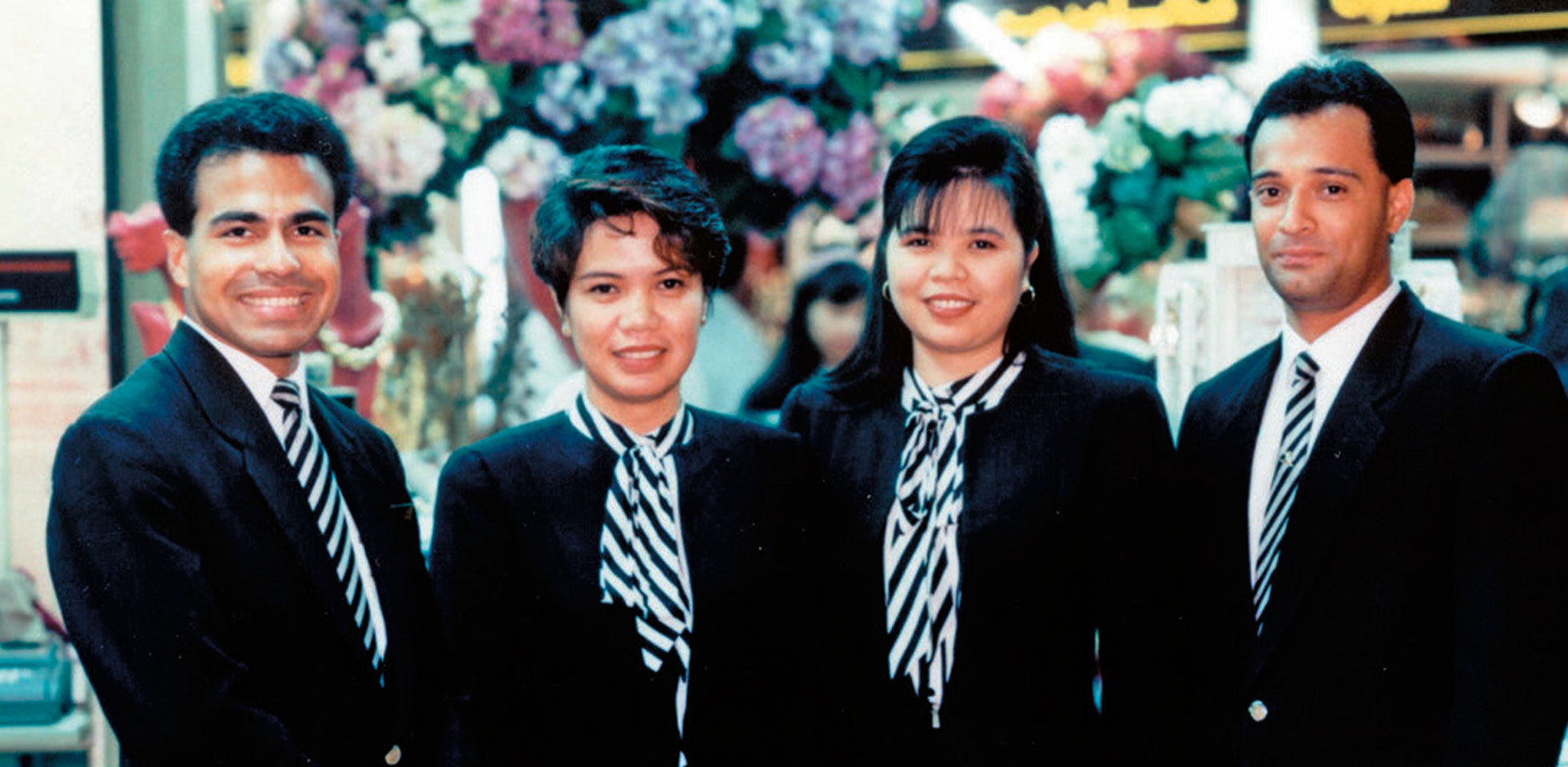 Staff uniforms continued to evolve throughout the 1980s, with colours and styles reflecting different duties and designations.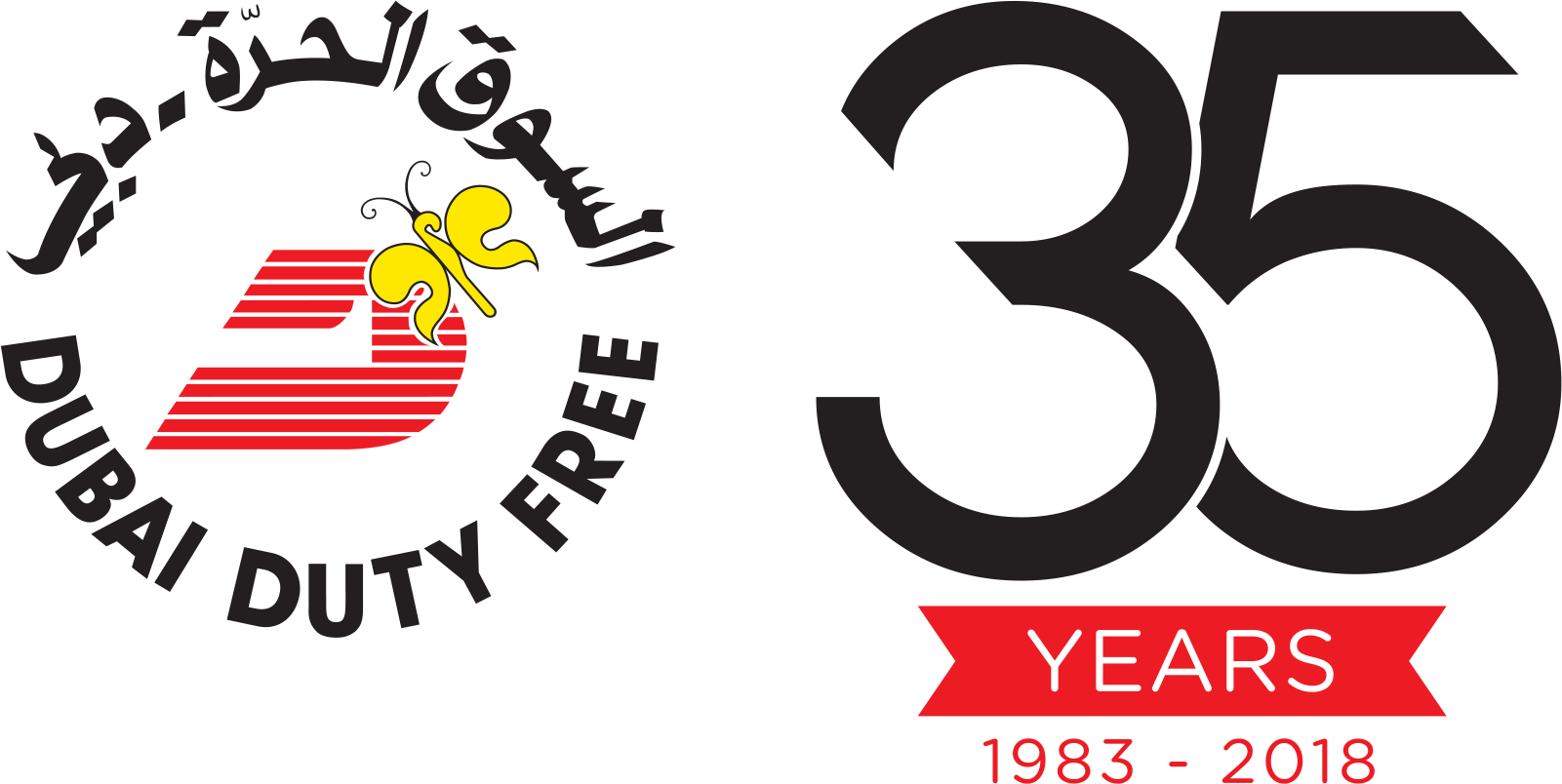 ---
The Moodie Davitt e-Zine | Spotlight Series – Special Report | 20 December 2018