Hitting new heights
The company burst through the US$500 million sales barrier in 2004, a year that was also notable for a strengthening of its corporate social responsibility credentials. Dubai Duty Free became the first travel retailer to create its own in-house Foundation,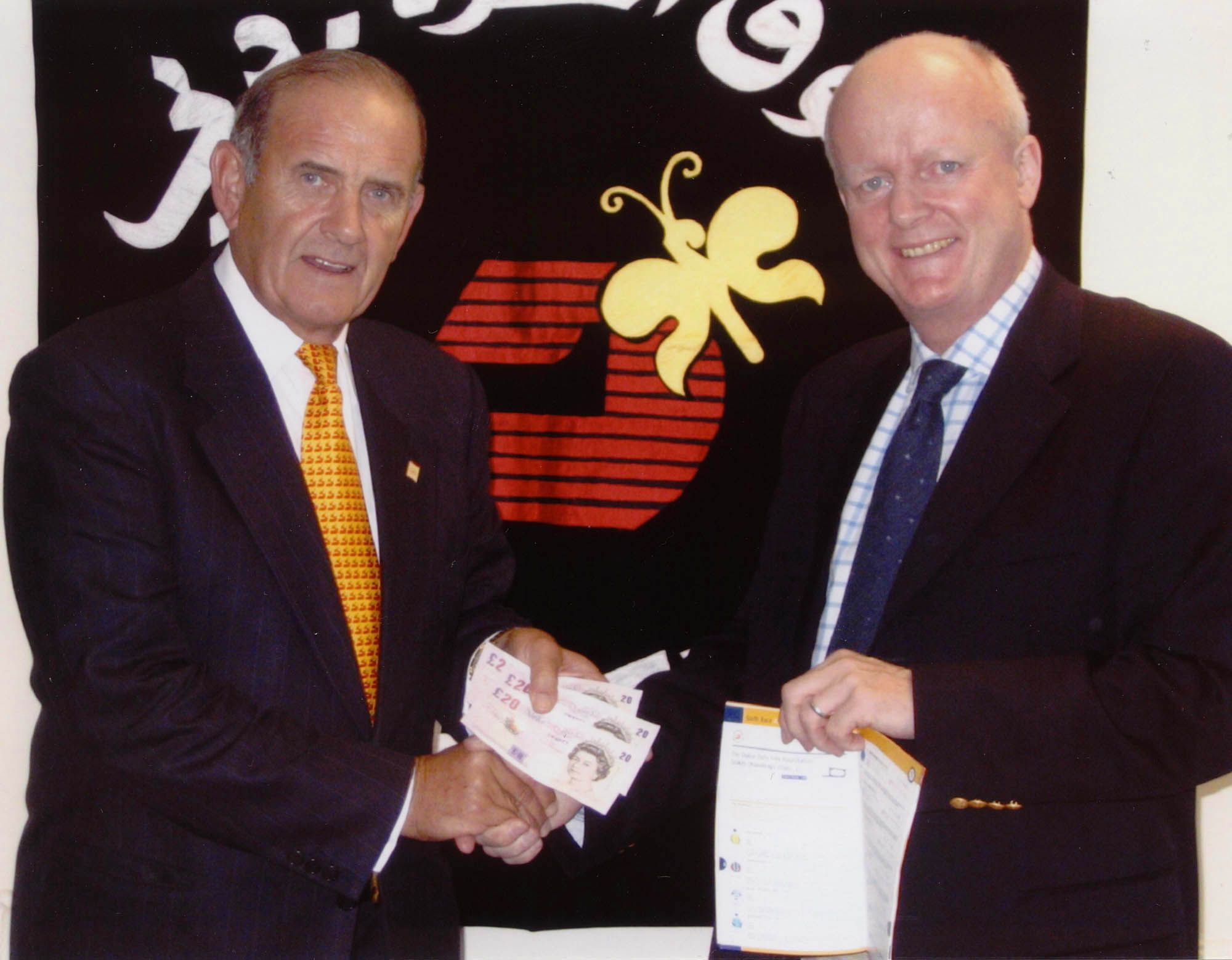 Colm McLoughlin accepts the first donation for the newly created Dubai Duty Free Foundation from Martin Moodie, Founder and Chairman of The Moodie Report (now The Moodie Davitt Report), who had just landed a trifecta at the retailer's sponsored Newbury horse races. The Dubai Duty Free Foundation, a charitable foundation, was established to help needy causes. It operates under the patronage of His Highness Sheikh Ahmed.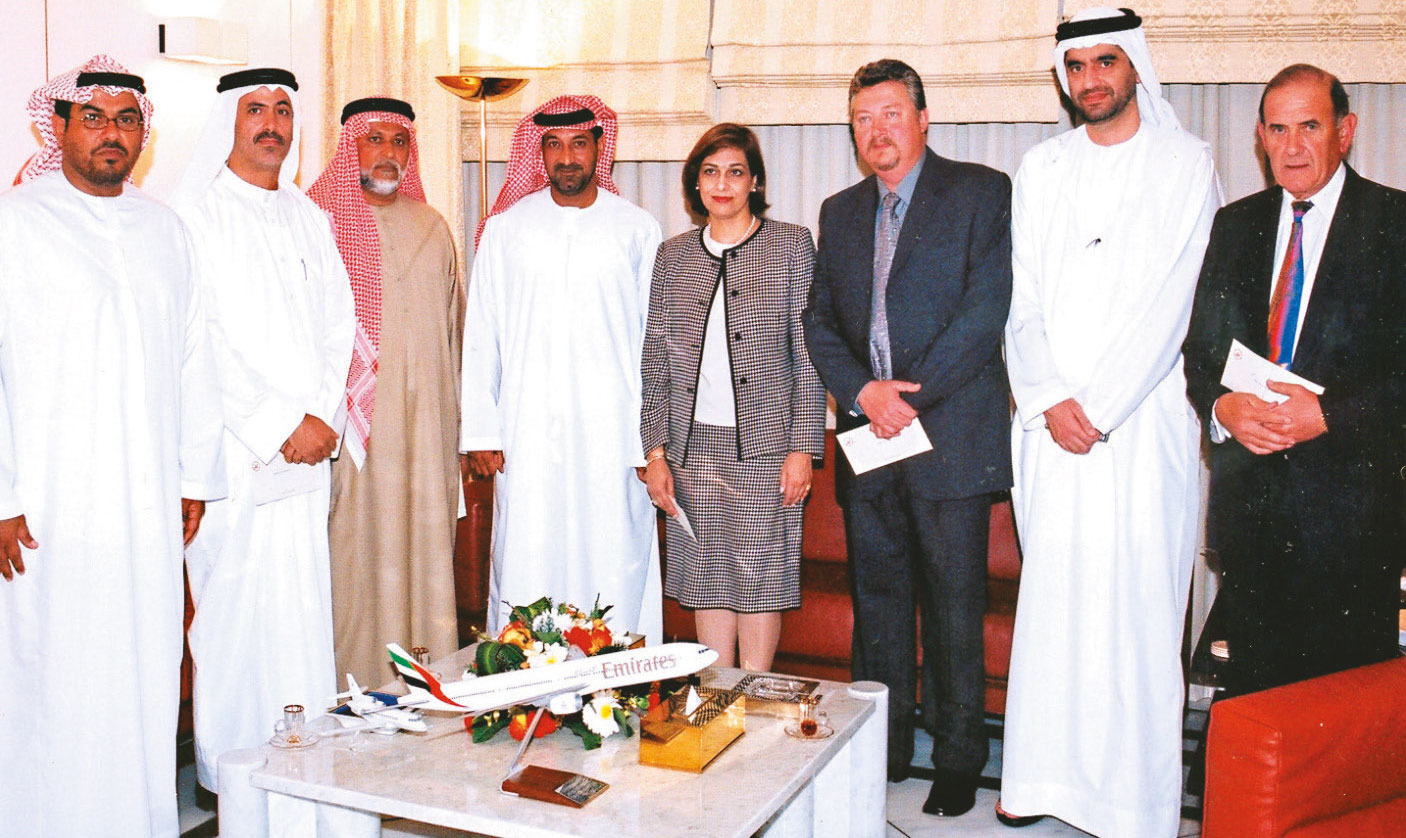 His Highness Sheikh Ahmed and Colm McLoughlin with recipients of Dubai Duty Free's 20th Anniversary Charity Drive for which US$1.9 million was donated. Seen here are Thani Jumma Belruqad of Dubai Handicapped Club; Essa AI Ghurair of Emirates Diving Association; lbrahim BuMilha of Sheikh Mohammed Bin Rashid AI Maktoum Charitable and Humanitarian Foundation; Mahshid Salehi of Dubai Centre for Special Needs; Ian Fairservice of AI Noor Centre; and Ahmed Khoory of Rashid Paediatric Centre.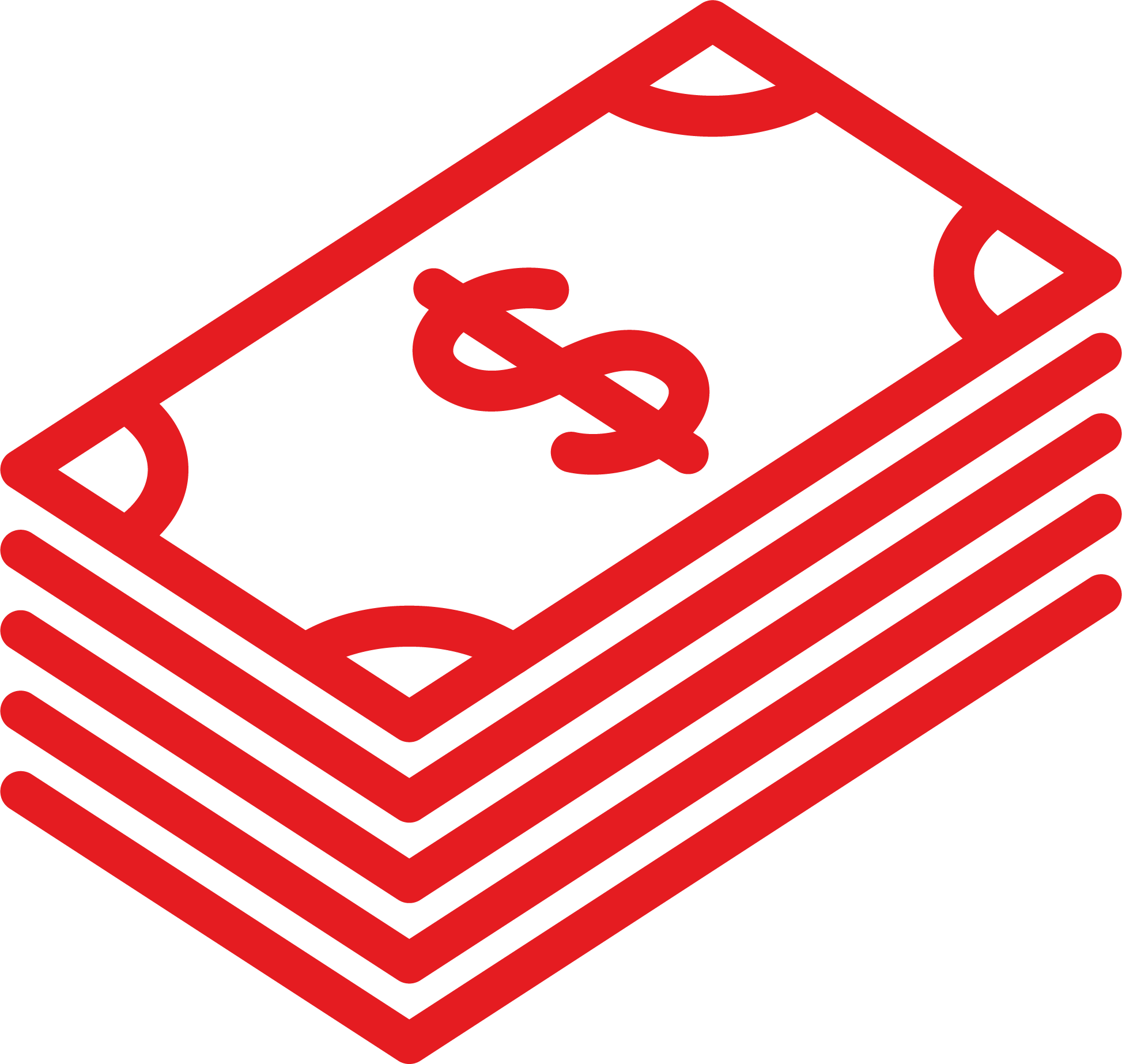 US$500 million
Dubai Duty Free's annual sales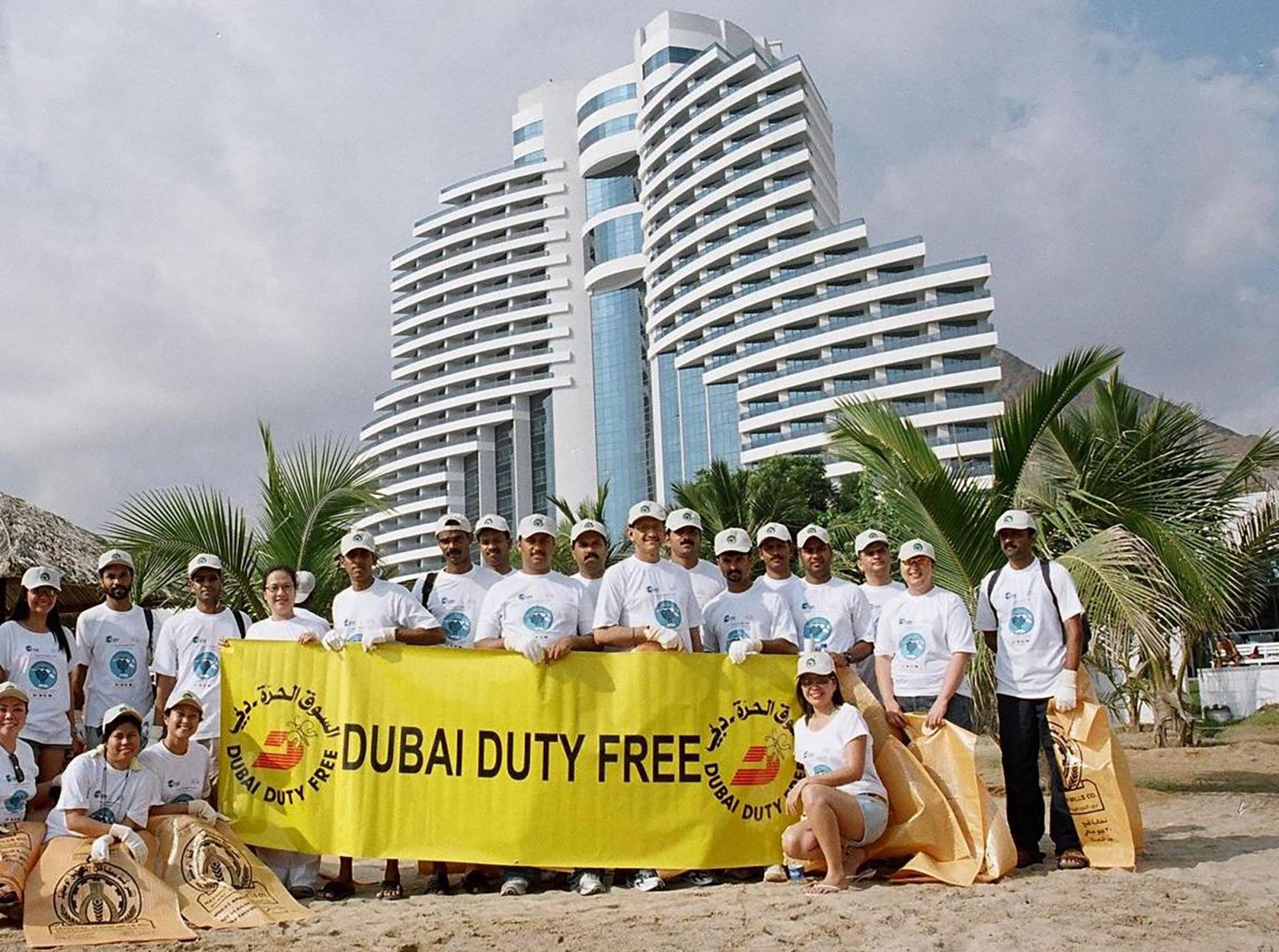 Eye on the environment: Dubai Duty Free volunteers after a clean-up of the AI Aqah Beach in Fujairah. The retailer has been a major sponsor of the UAE's annual Clean Up Arabia campaign, held as part of the United Nations Environment Programme's Clean Up the World project.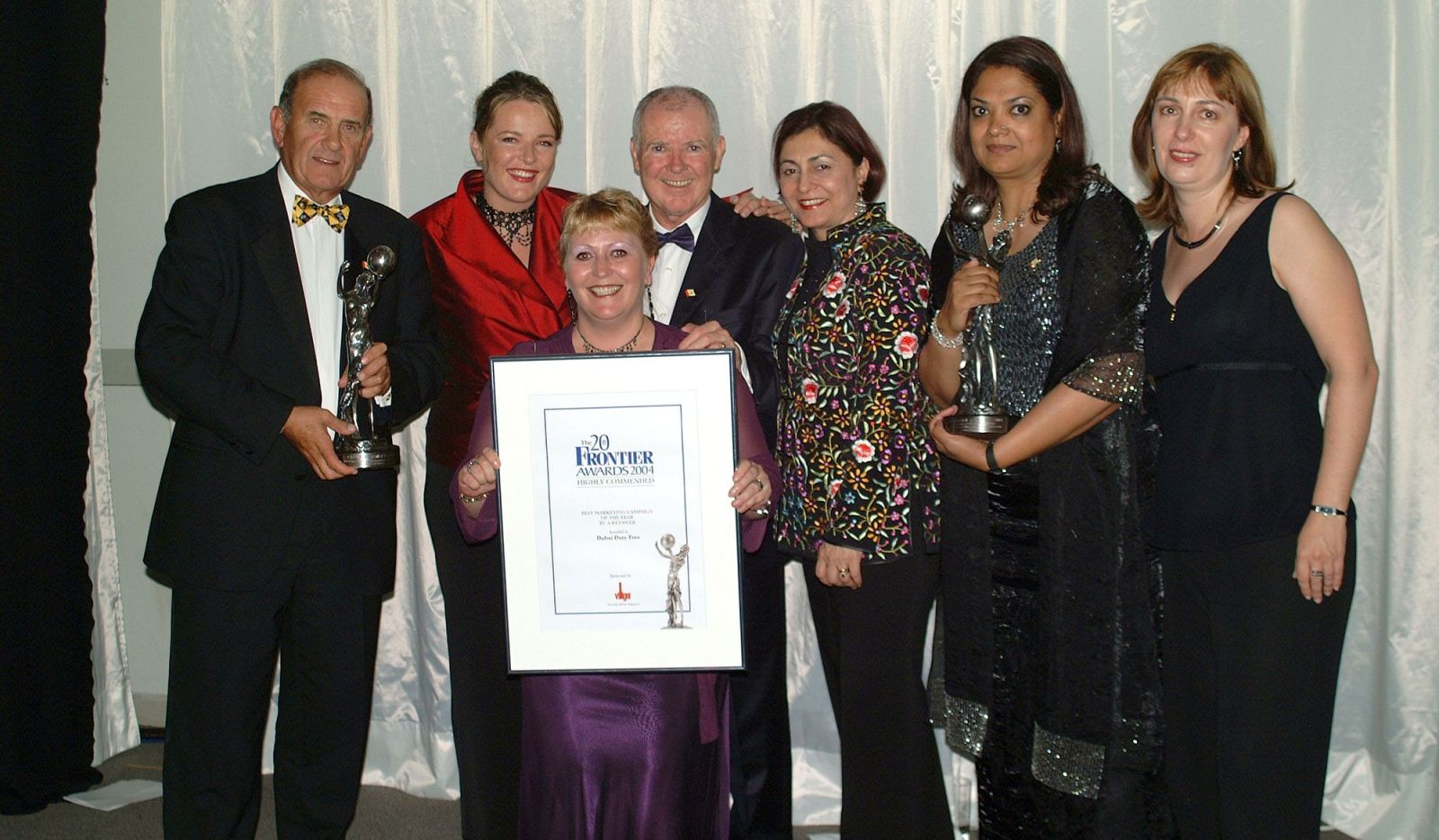 Colm McLoughlin celebrates his Frontier Lifetime Achievement Award with Deputy Manager, Vendor Support and Research Yvonne Smiddy; Deputy Manager, Purchasing Fiona Nagi; Senior Buyer Shirrin Sarkaree; Deputy Manager, Purchasing Saba Tahir; Manager, Purchasing and Research Sharon Beecham and George Horan. Colm McLoughlin was the second person to win the award after Dr Brendan O'Regan, the founding father of duty free.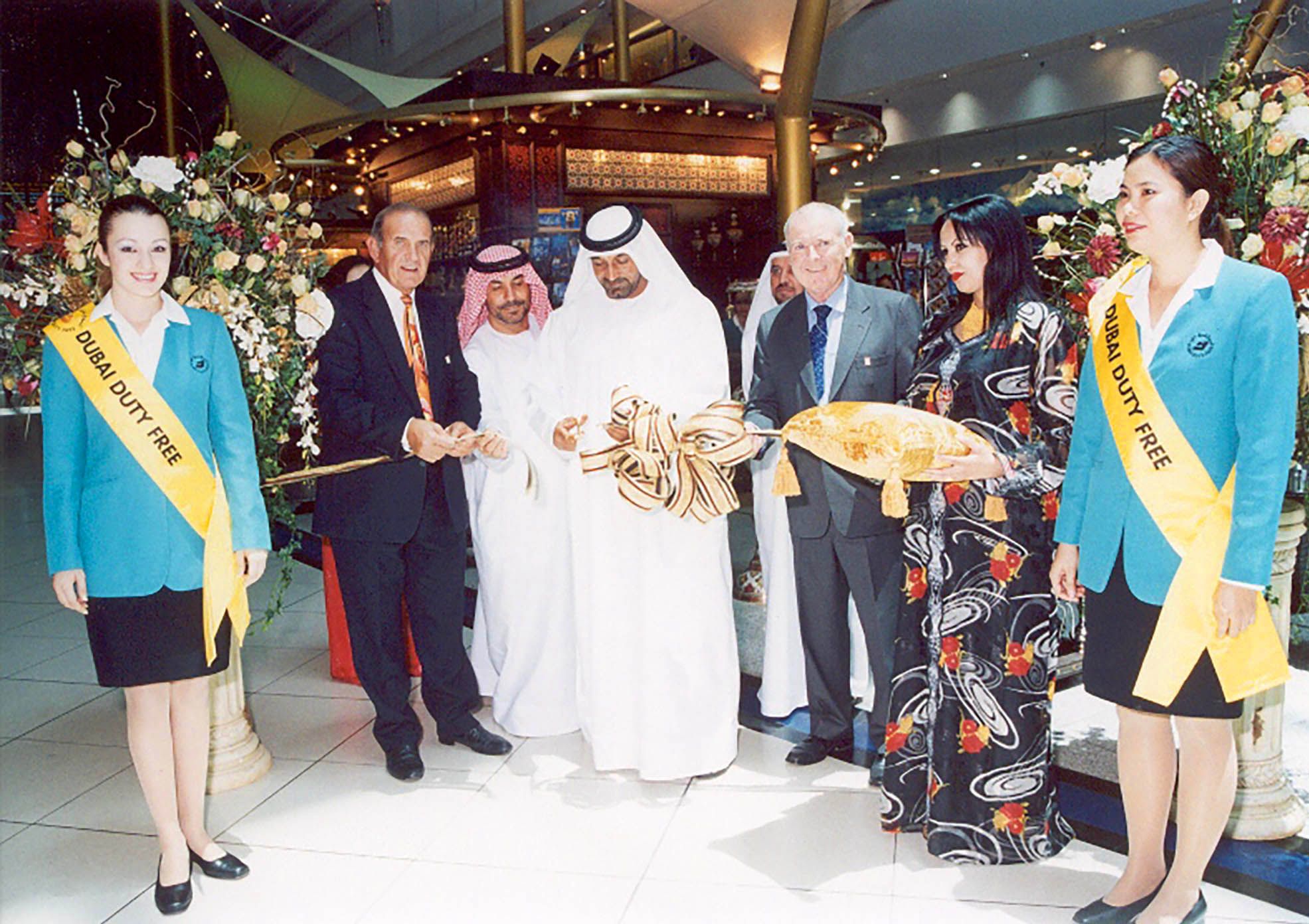 Sense of Place: His Highness Sheikh Ahmed Bin Saeed AI Maktoum inaugurates Gifts from Dubai, a new destination merchandise area in Terminal 1. He is joined by Colm McLoughlin; Dubai Civil Aviation HR Manager Abdulla AI Ansari and George Horan.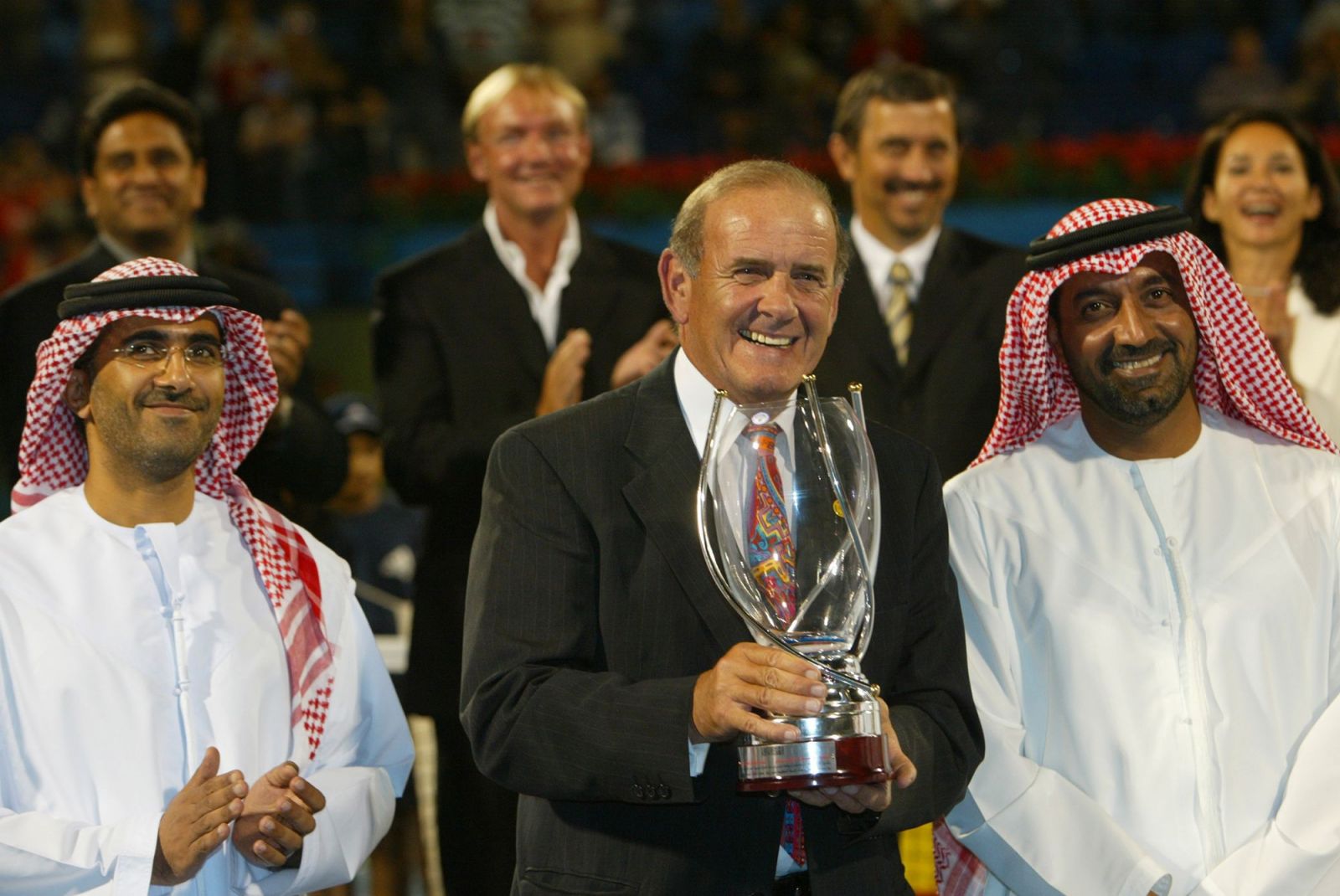 Colm McLoughlin is named Tennis Personality of the Year by the GCC Tennis Association at the closing ceremony of the Dubai Duty Free Tennis Championships. His Highness Sheikh Ahmed (right) congratulates him for his contribution to tennis in the GCC countries.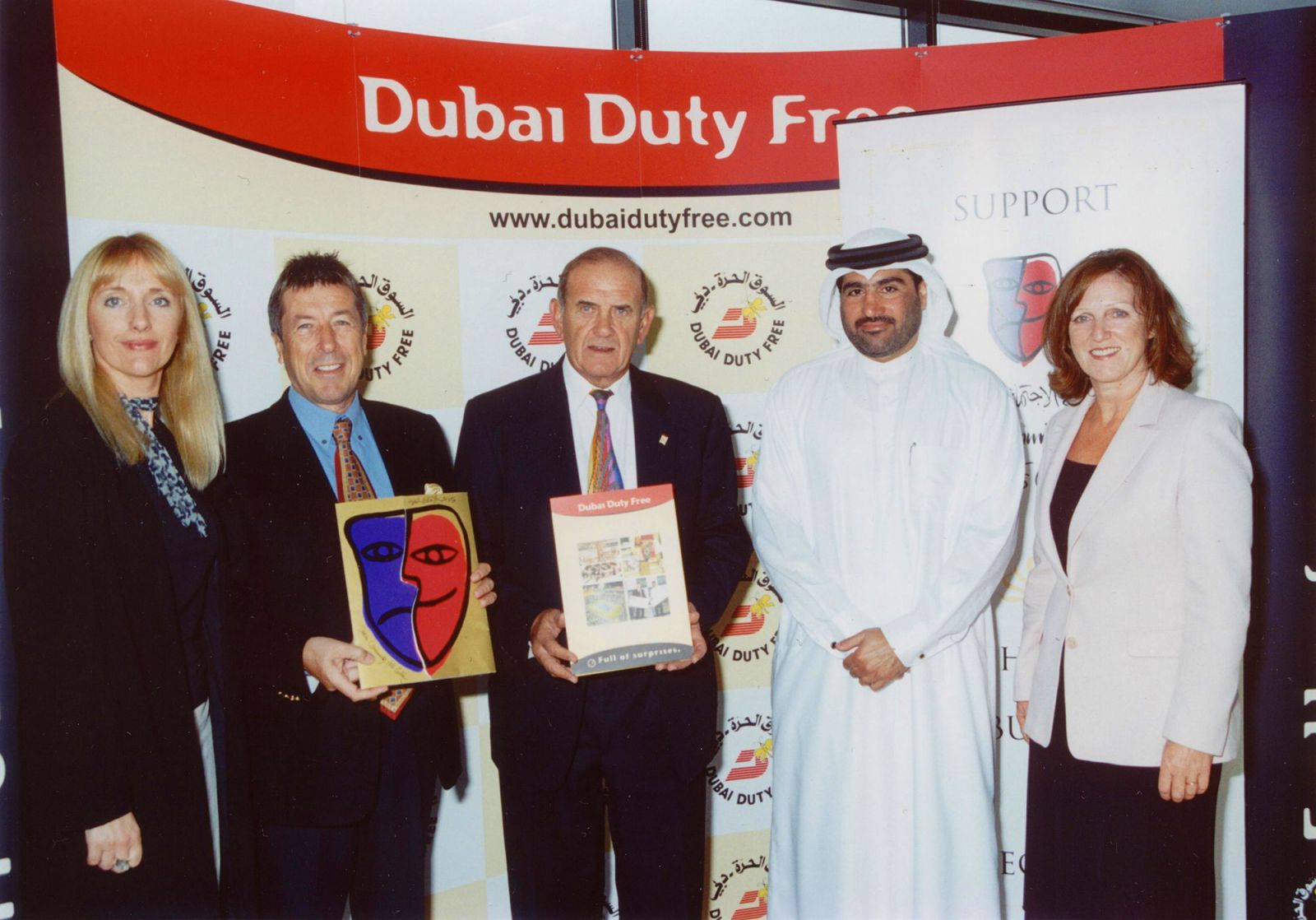 Dubai Duty Free became a founding patron of the Dubai Community Theatre and Arts Centre (Ductac) when theatre and art lovers in the emirate came together to establish the non-profit centre. Seen here are Ductac Director, Corporate Communications Helen lngram; Project Chairman Brian Wilkie; Colm McLoughlin; Salah Tahlak and Sinead El Sibai.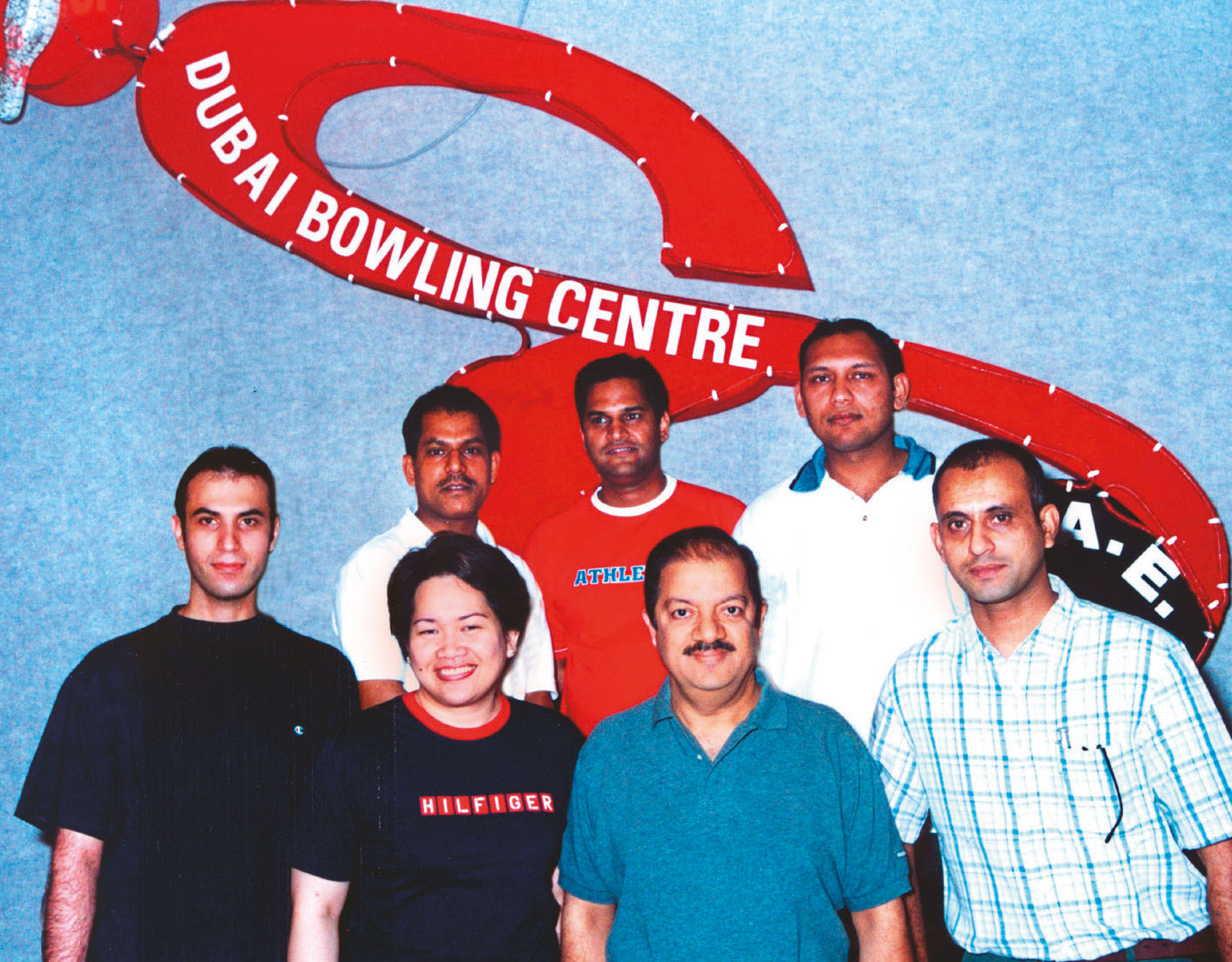 The organising team of the Dubai Duty Free Bowling Tournament headed by Karim Nizari, Manager, Human Resources, Administration and Recruitment. The bowling team is part of the DDF Sports and Social Club launched in 1986.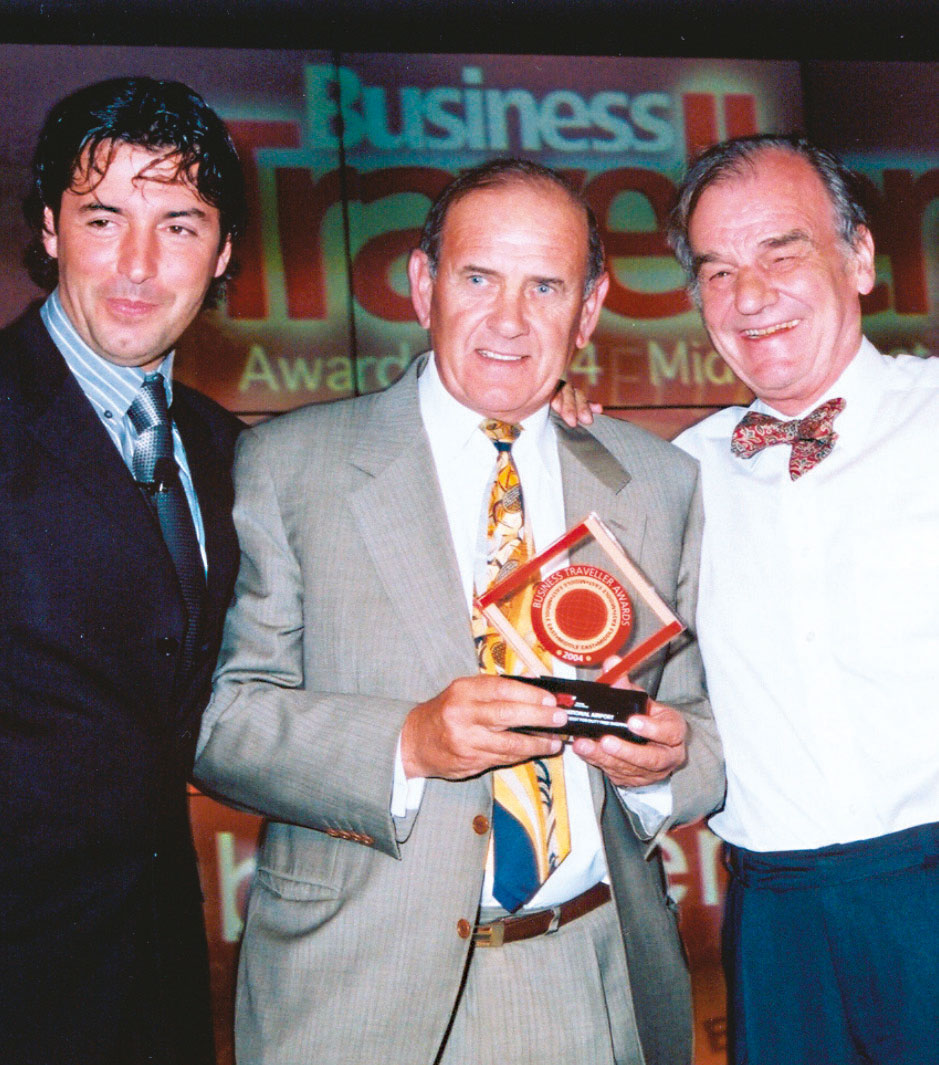 Colm McLoughlin is presented with the Business Traveller Middle East Award for Best Duty Free Shopping by top UK Chef Keith Floyd in Dubai. Also seen here is Irish actor Aidan Gillen.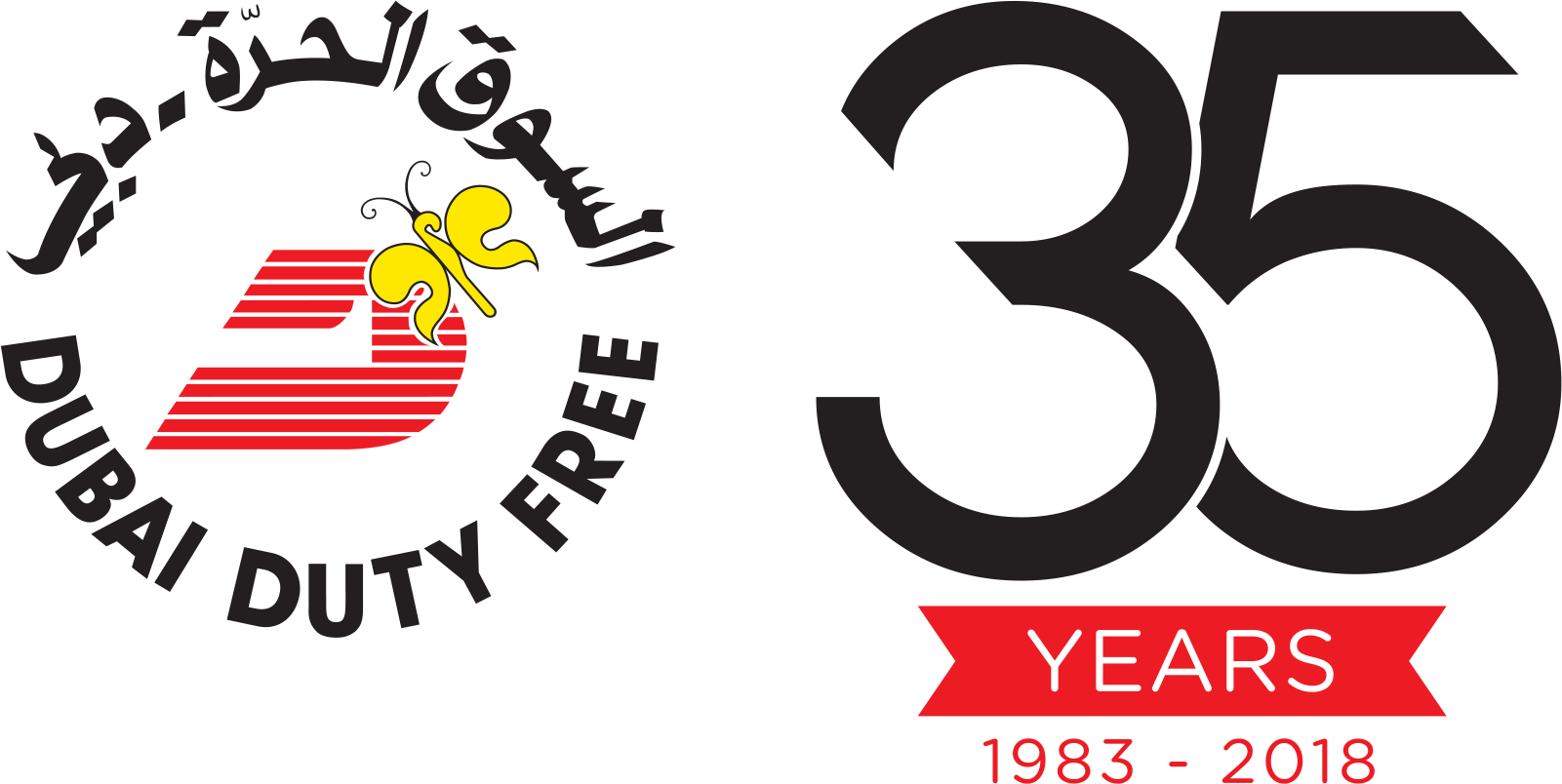 ---
The Moodie Davitt e-Zine | Spotlight Series – Special Report | 20 December 2018