Epilogue: 29 December 2018 – History is made as a US$2 billion dream comes true
Nine days after this 35th anniversary edition was published, Dubai Duty Free did indeed break through the magical US$2 billion mark. It happened at precisely 00.43 on the morning of 29 December 2018 and let to joyous scenes of celebration among management and staff.
The US$2 million milestone was reached in Concourse B when Paul and Annelise Christensen, a retired Danish couple, purchased a Nikon D5300 SLR Camera worth AED1,999 (US$544). The couple were transiting through Dubai International for the first time, en route from Copenhagen to Sydney for their wedding anniversary. A delighted Paul Christensen said with splendid understatement, "My wife wanted to purchase gold. With this US$2,000 gift card she  can buy all the gold that she wants."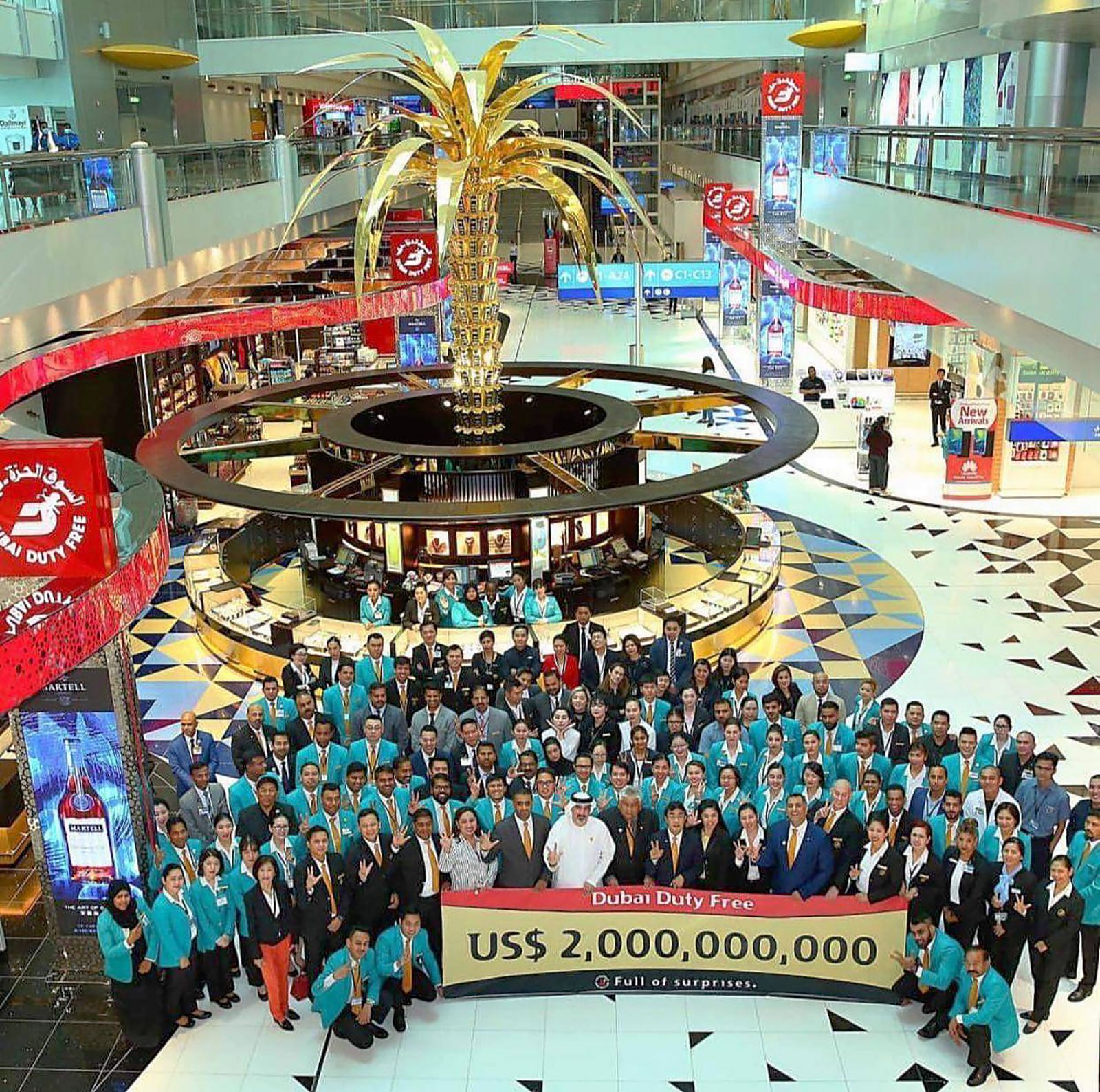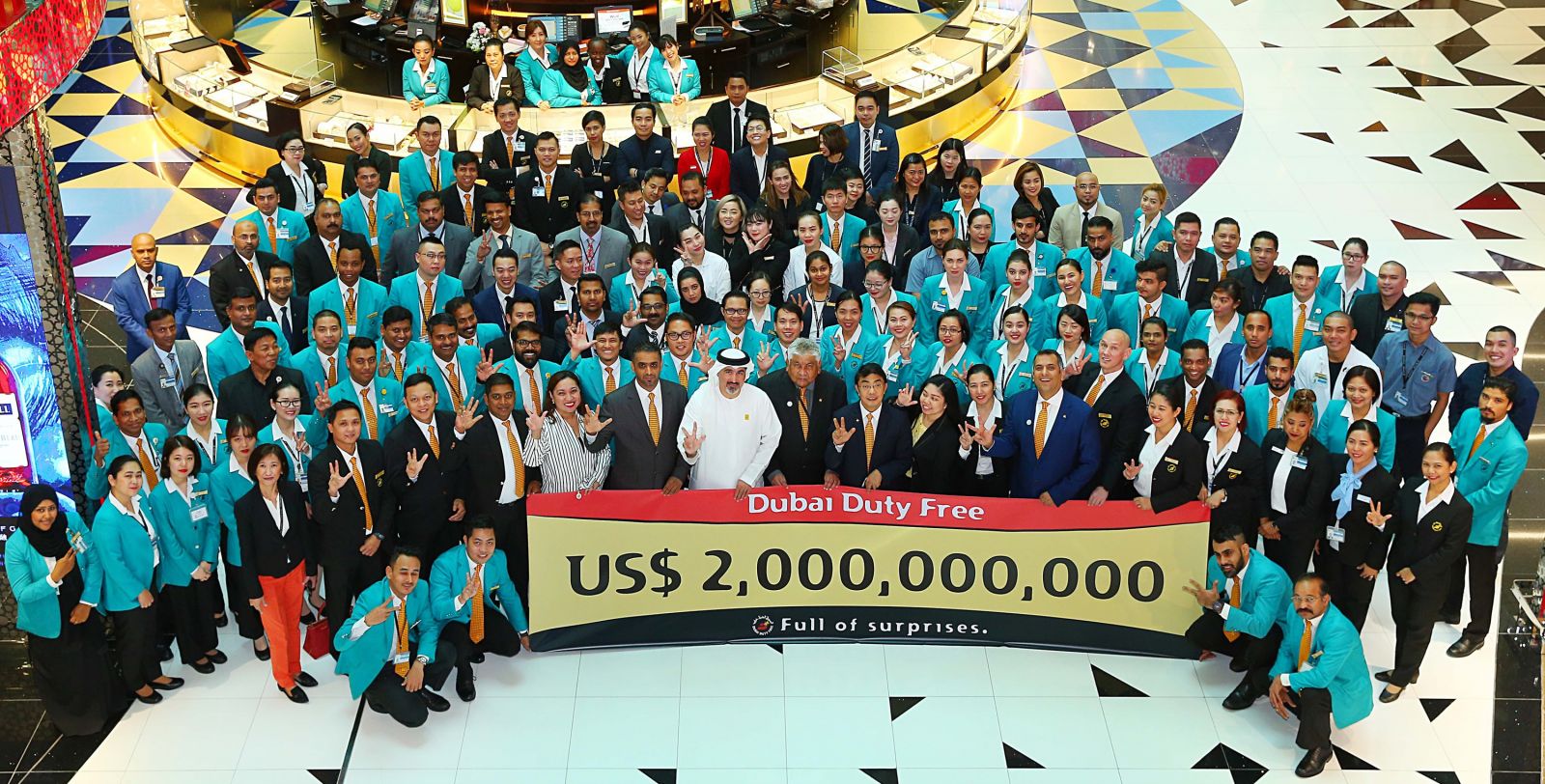 These fantastic aerial shots capture an historic moment as Dubai Duty Free, the travel retailer that posted sales of just US$20 billion in its first full year of trading, became a US$2 billion powerhouse.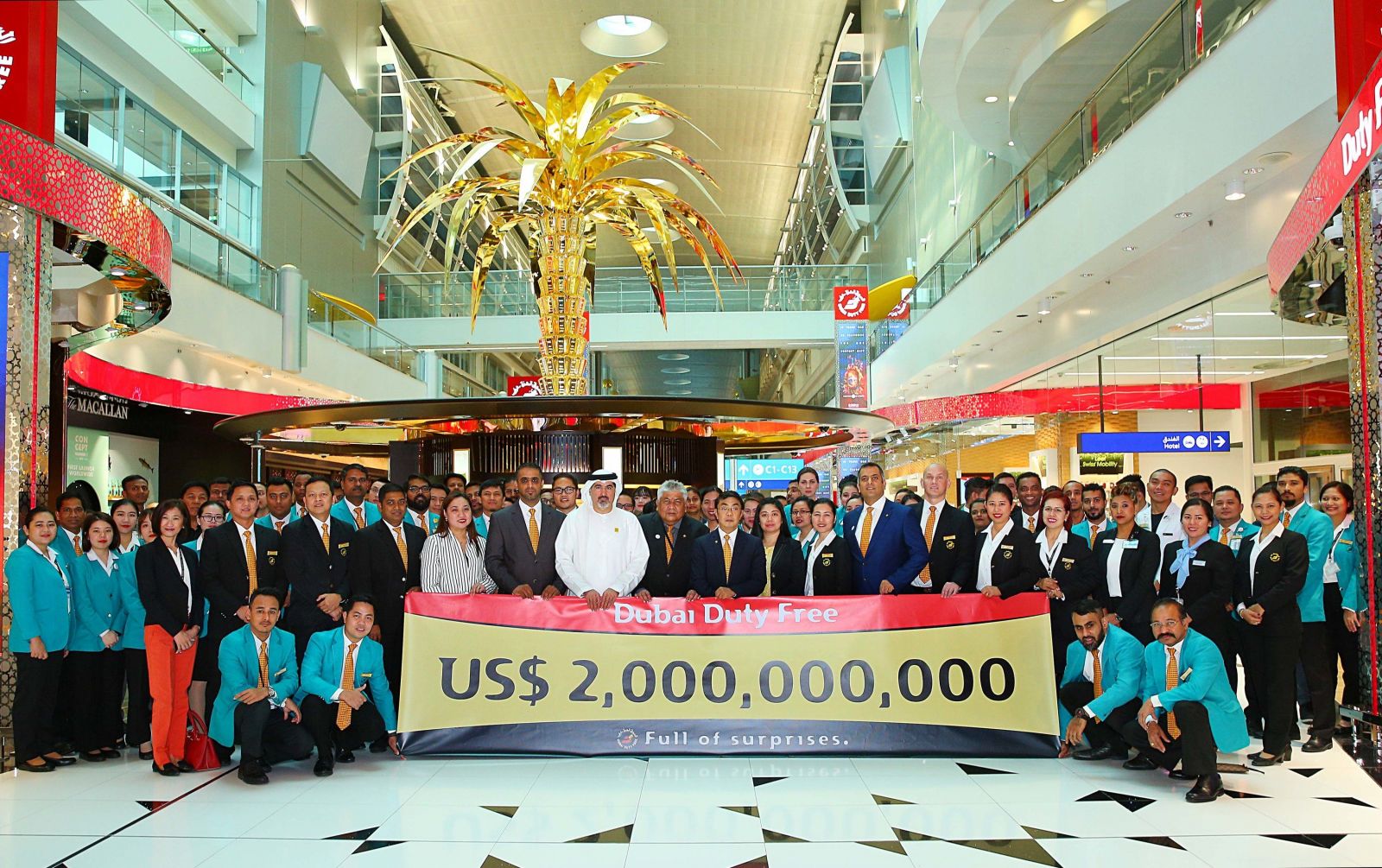 The celebrations begin just moments after the landmark US$2 billion figure is reached.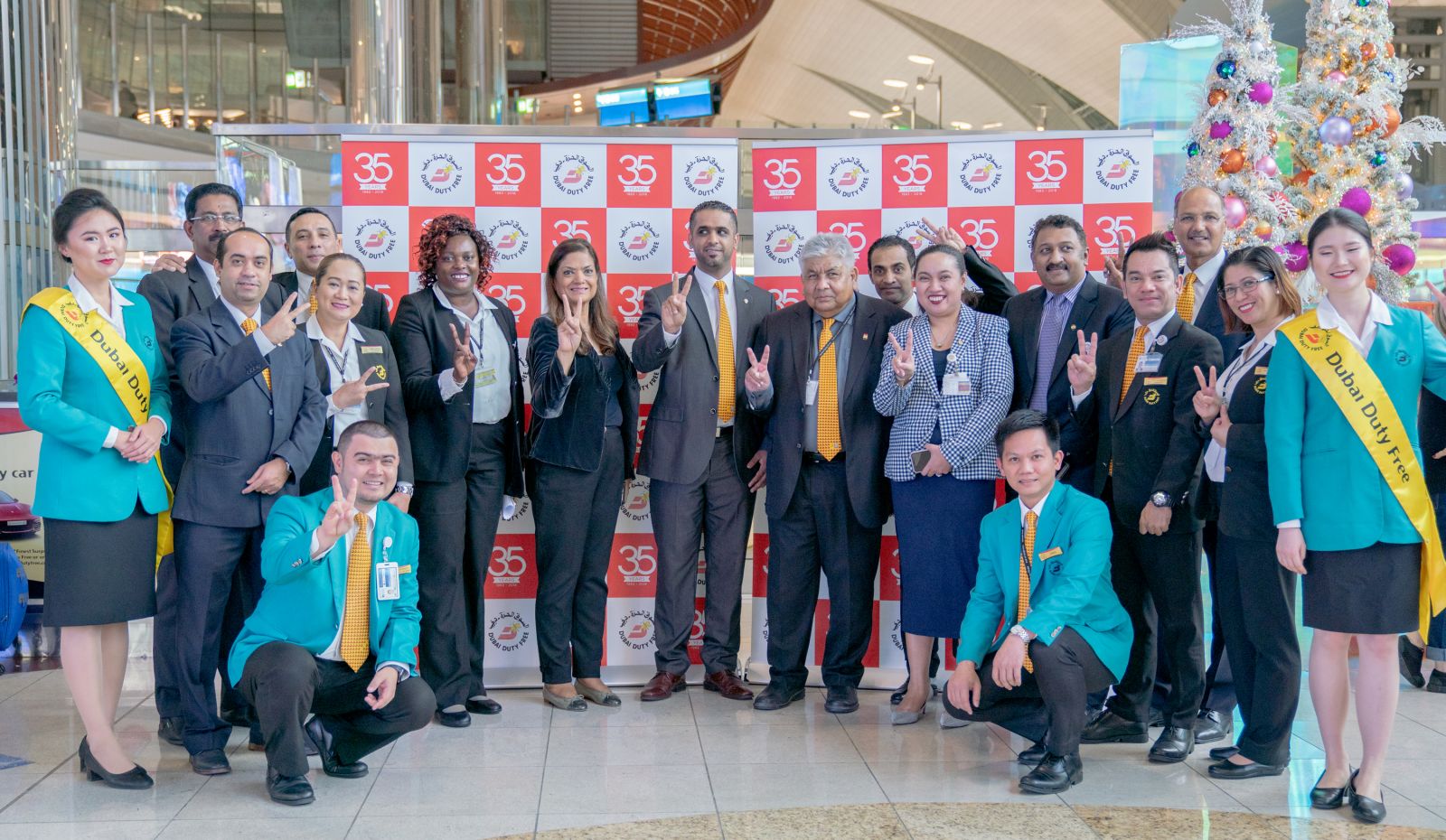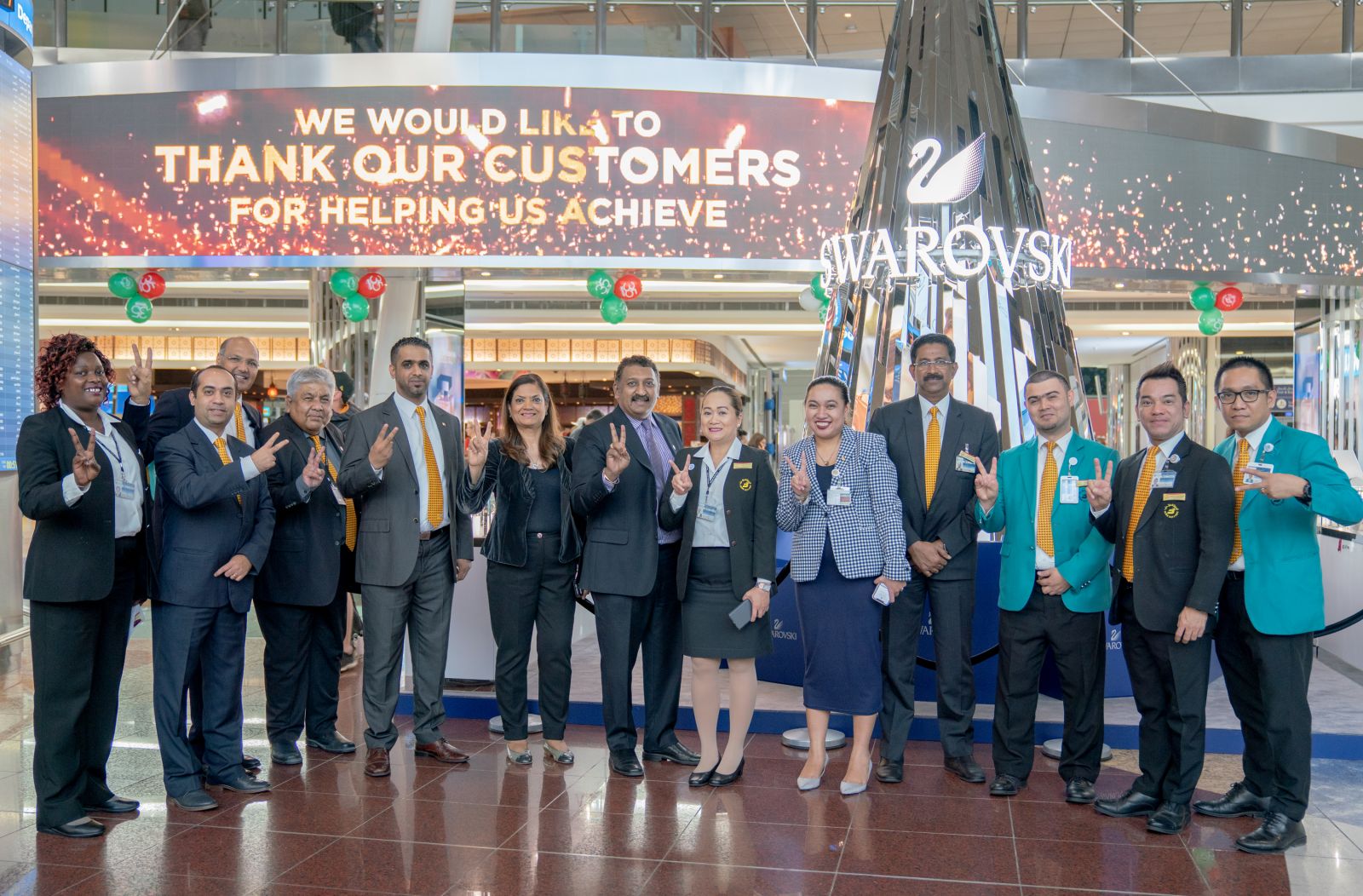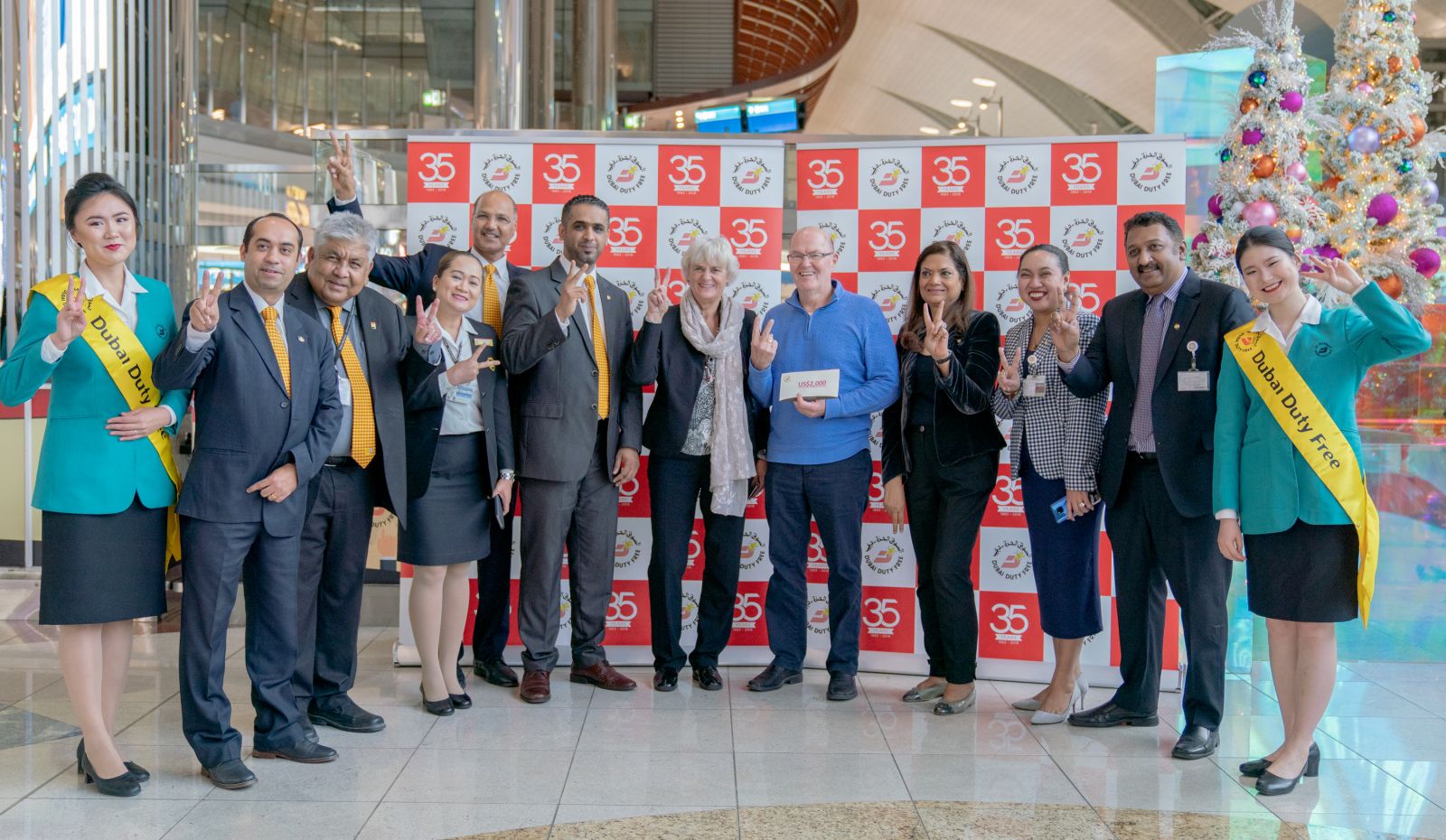 It pays to transit through Dubai International and shop at Dubai Duty Free. Paul and Annelise Christensen (centre) receive their US$2,000 gift voucher.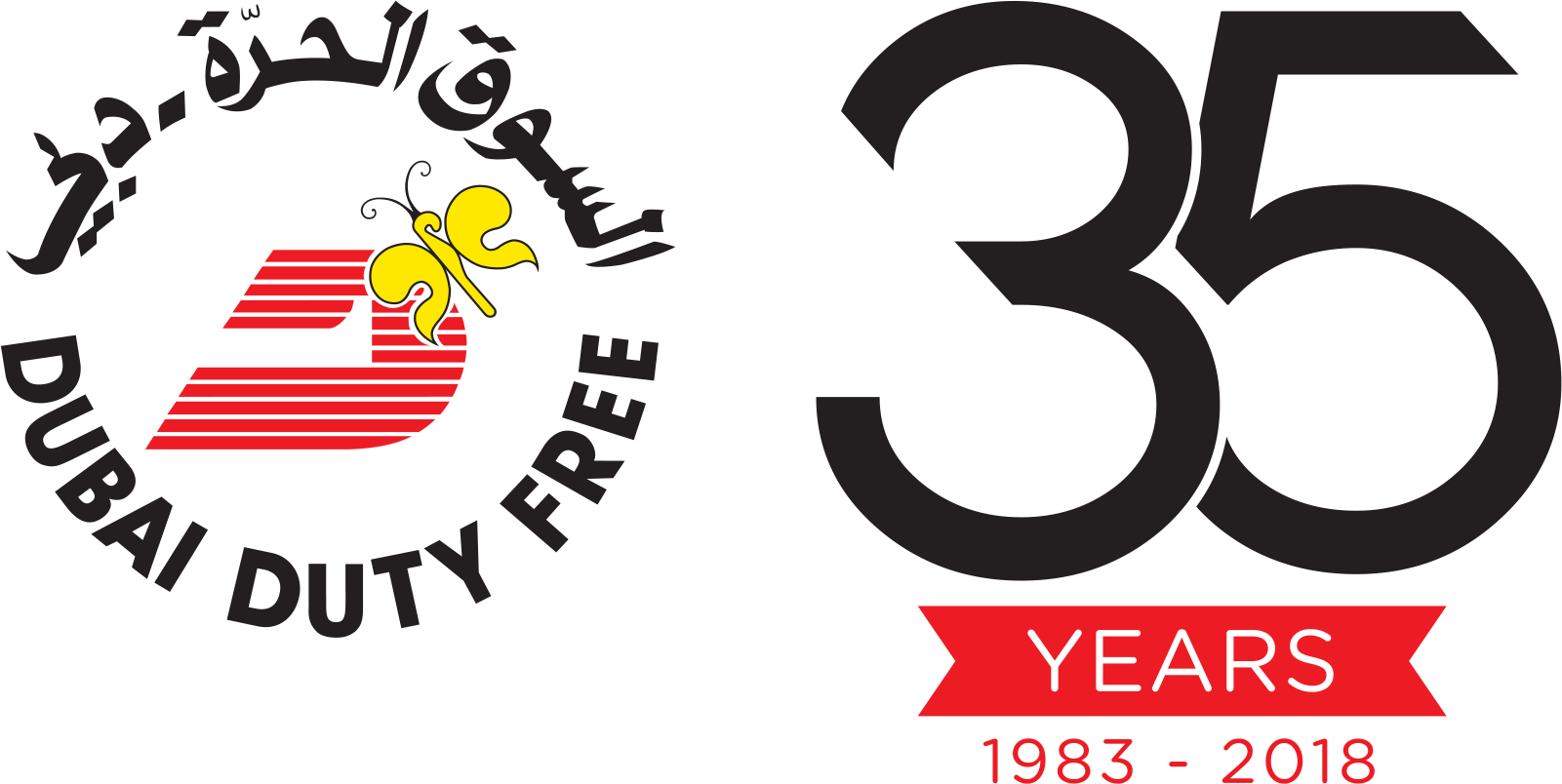 ---
The Moodie Davitt e-Zine | Spotlight Series – Special Report | 20 December 2018