Into a new decade
Dubai Duty Free maintained its stellar trajectory in 2010 with annual sales of US$1.27 billion, a +14% leap compared to a year earlier. The company underlined its commitment to CSR activities with new initiatives while the reputation of its sporting events grew and grew.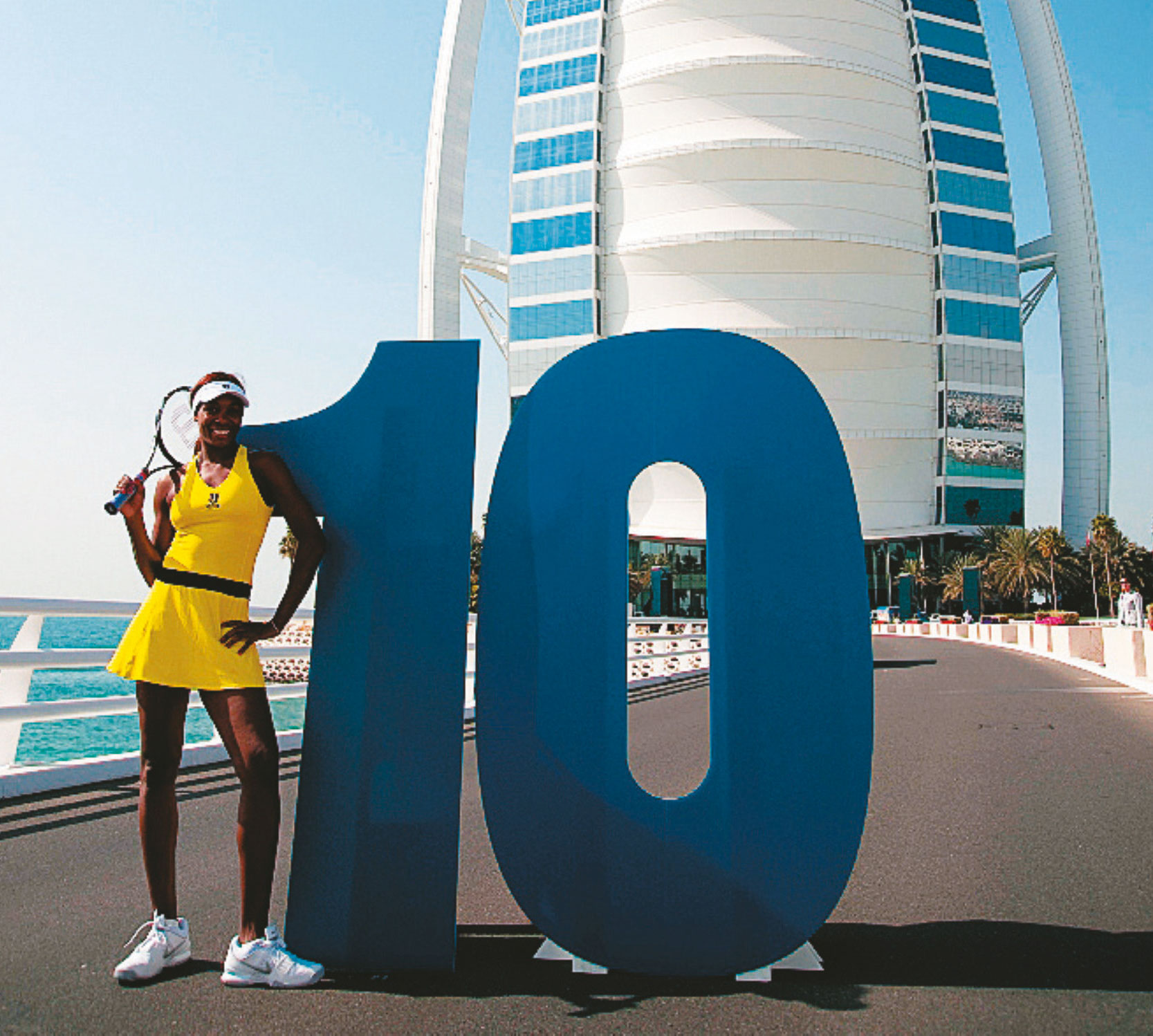 Standing tall: Venus Williams joins in the Women's Open tenth anniversary celebrations with a photo shoot outside the Burj Al Arab on the first day of the Barclays Dubai Tennis Championships.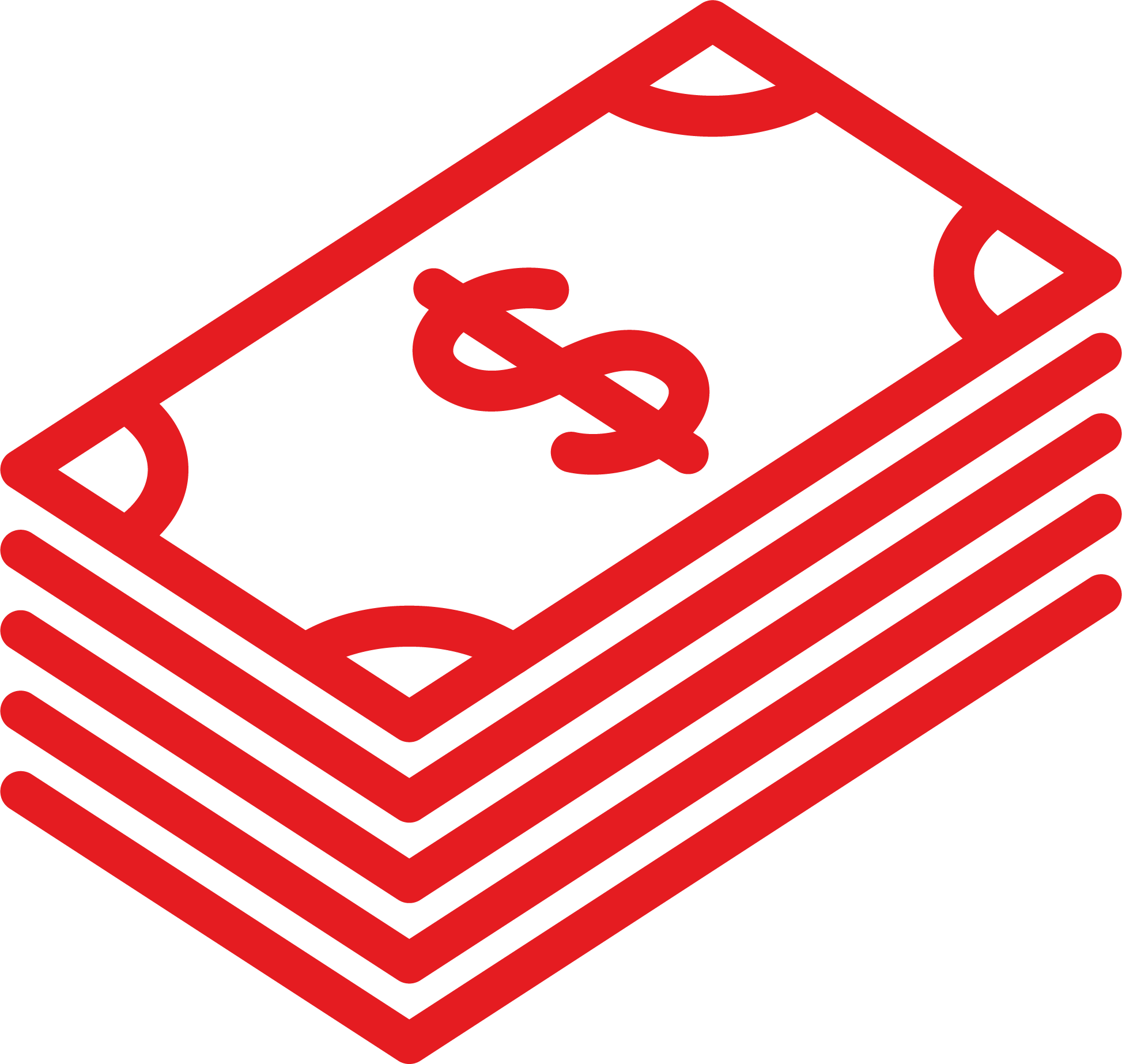 US$1.27 million
Dubai Duty Free's annual sales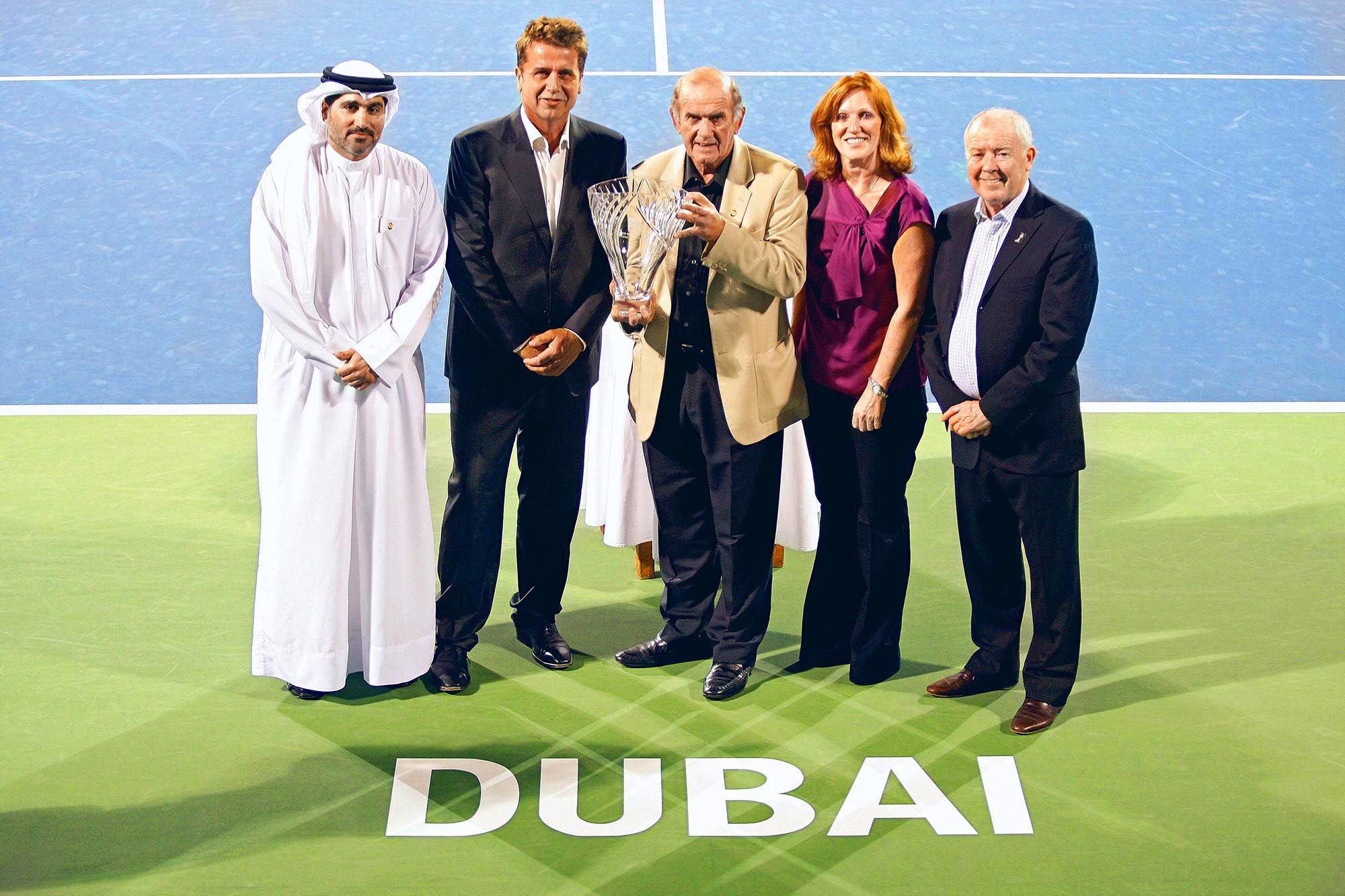 The Barclays Dubai Tennis Championships is named 2009's ATP World Tour 500 Tournament of the Year. It is the tournament's 14th ATP award since its inception and the sixth time the Dubai Men's Open had won the prestigious award. Brad Drewett, CEO of ATP International Group, is flanked by Salah Tahlak, Colm McLoughlin, Sinead El Sibai and George Horan.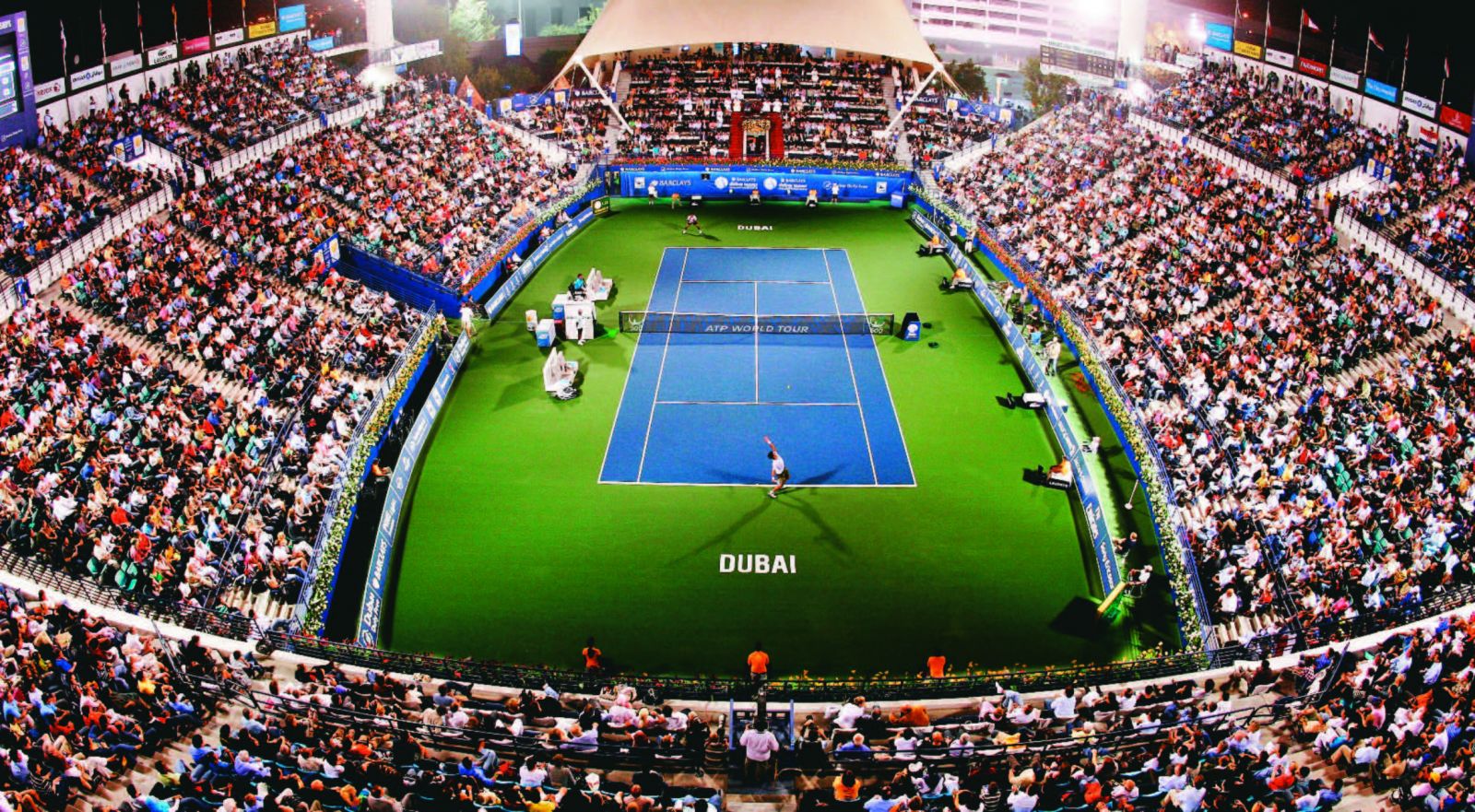 A packed centre court at the Dubai Tennis Stadium during the Barclays Dubai Tennis Championships' men's final.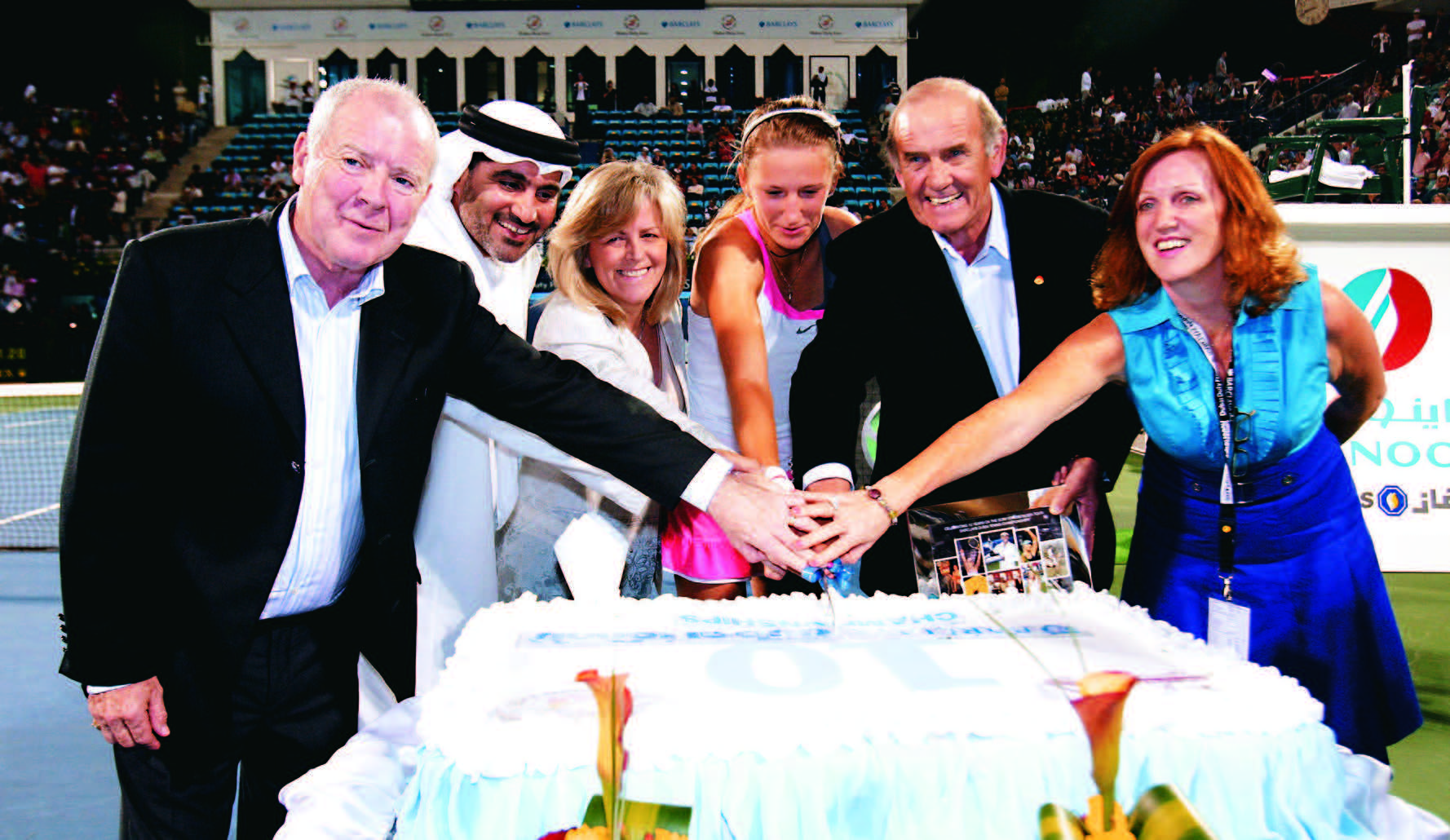 Winning return: A cake-cutting ceremony to mark the tenth anniversary of the Dubai Duty Free Tennis Championships Women's Open with Stacey Allaster, Chairman and CEO of the Sony Ericsson WTA Tour.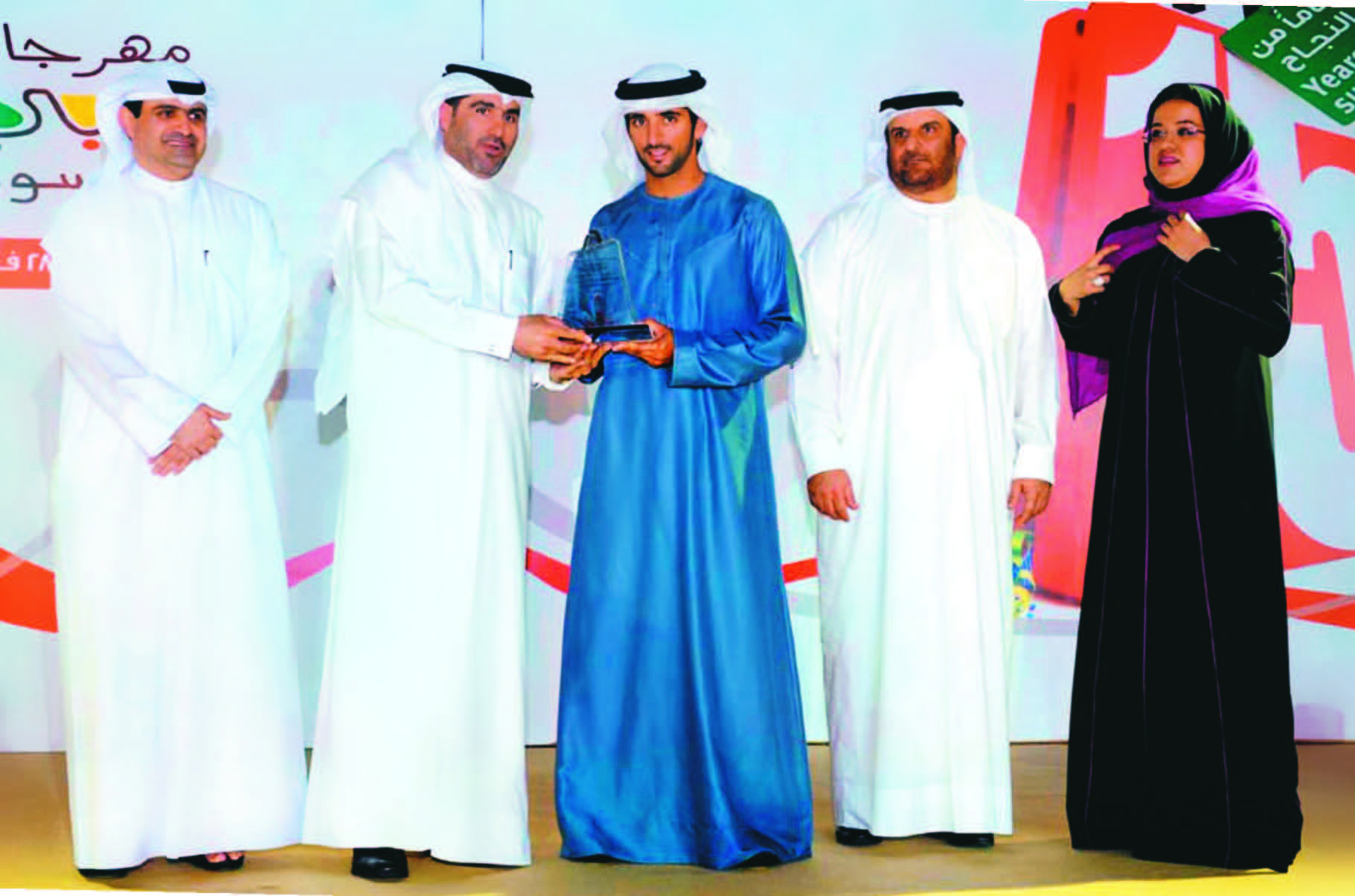 The closing ceremony of the Dubai Shopping Festival is attended by Salah Tahlak, who receives the Sponsor's Appreciation Award from His Highness Sheikh Hamdan Bin Mohammed Bin Rashid Al Maktoum, alongside Dubai Shopping Festival officials including Laila Suhail, CEO of Dubai Events and Promotions Establishment.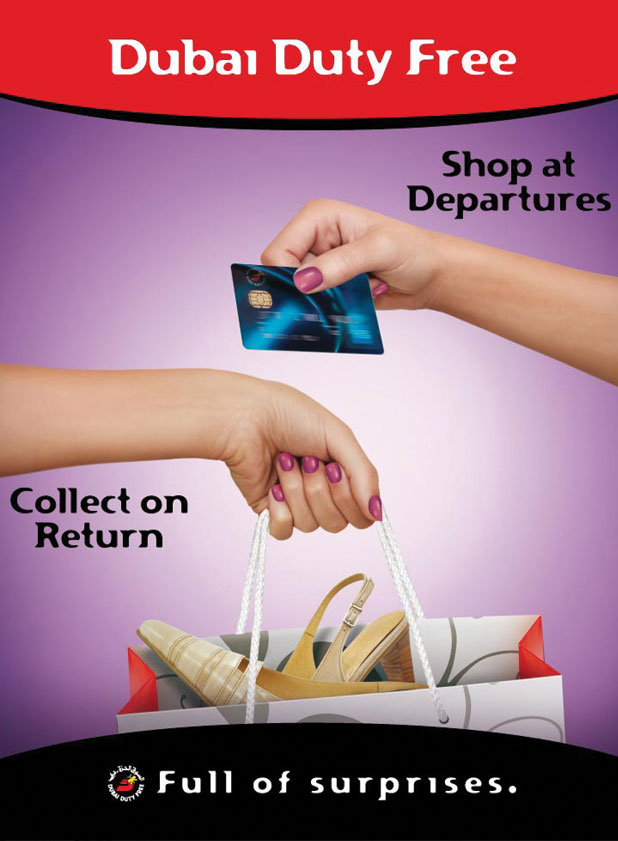 Championing convenience: Dubai Duty Free launches a new service for people living in Dubai where they can buy on departure and collect on return.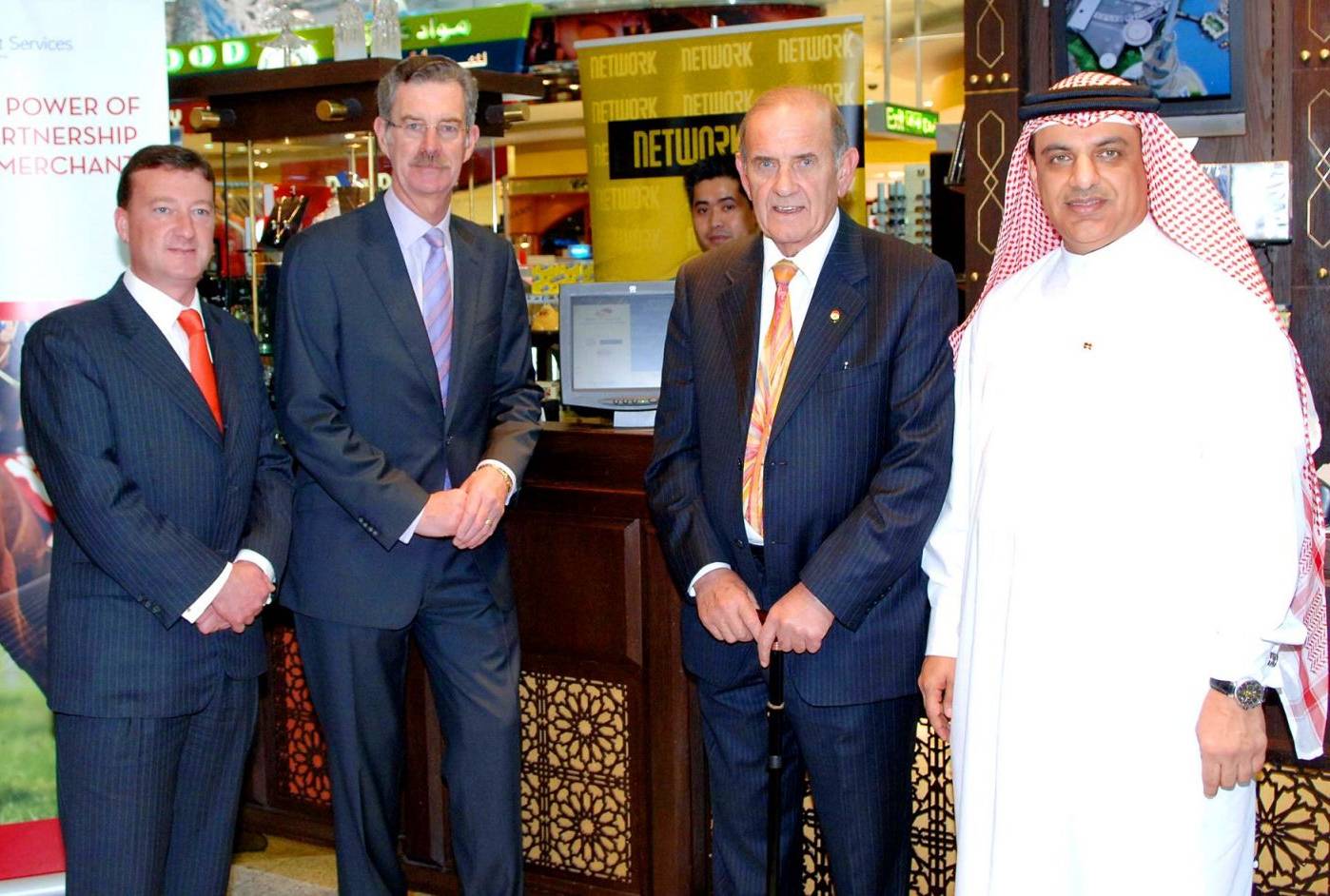 New era, new services: Dubai Duty Free launches its dynamic currency conversion service in partnership with FEXCO Merchant Services at Dubai International. Pictured are FEXCO Merchant Services Managing Director Dermot O'Shea; FEXCO Merchant Services Director and former Deputy Prime Minister of Ireland Dick Spring; Emirates NBD COO Abdulla Qassem and Colm McLoughlin.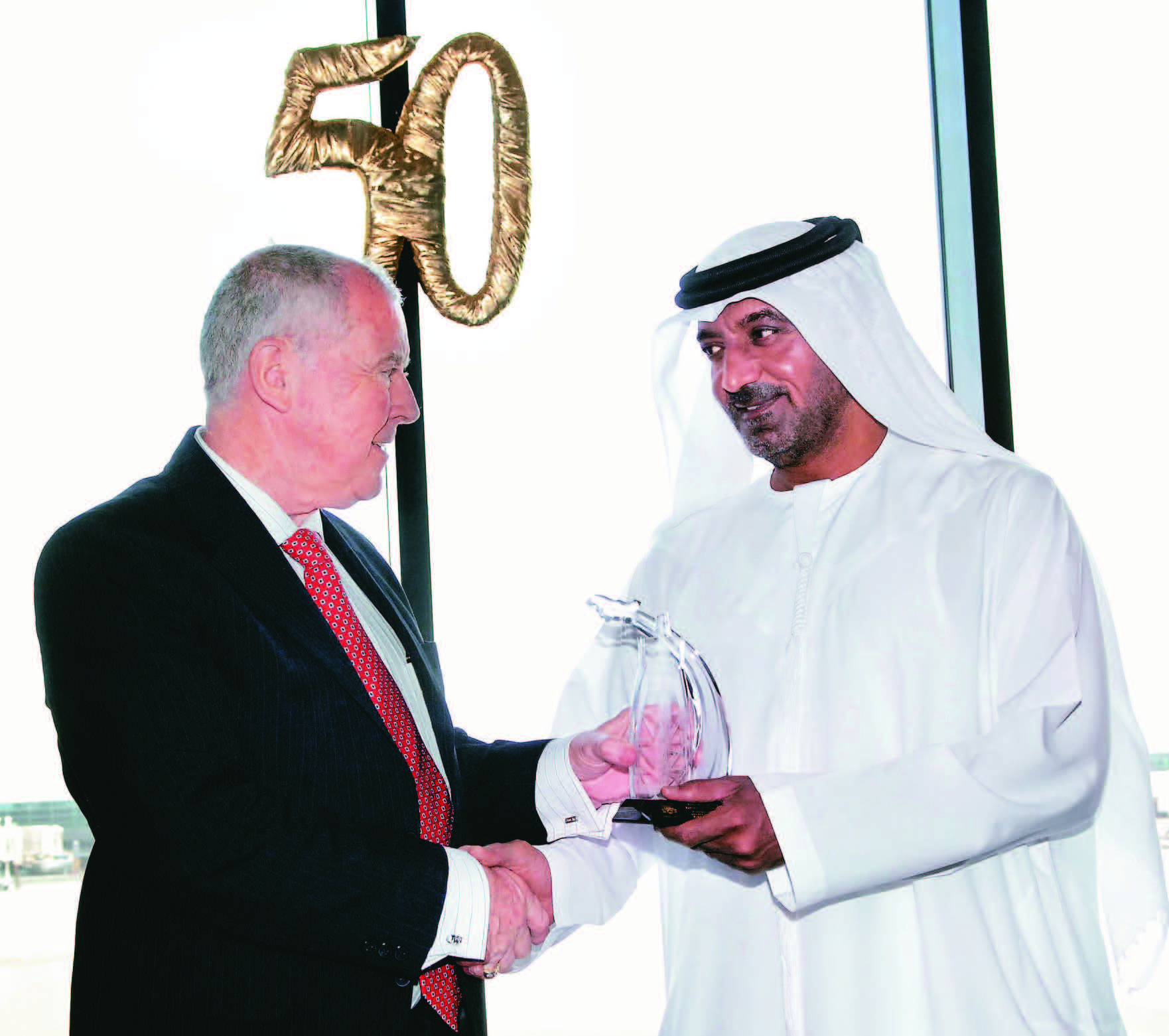 His Highness Sheikh Ahmed Bin Saeed Al Maktoum acknowledges the role played by the airport's partners in its ongoing success. George Horan accepts the trophy on the 50th anniversary of the airport.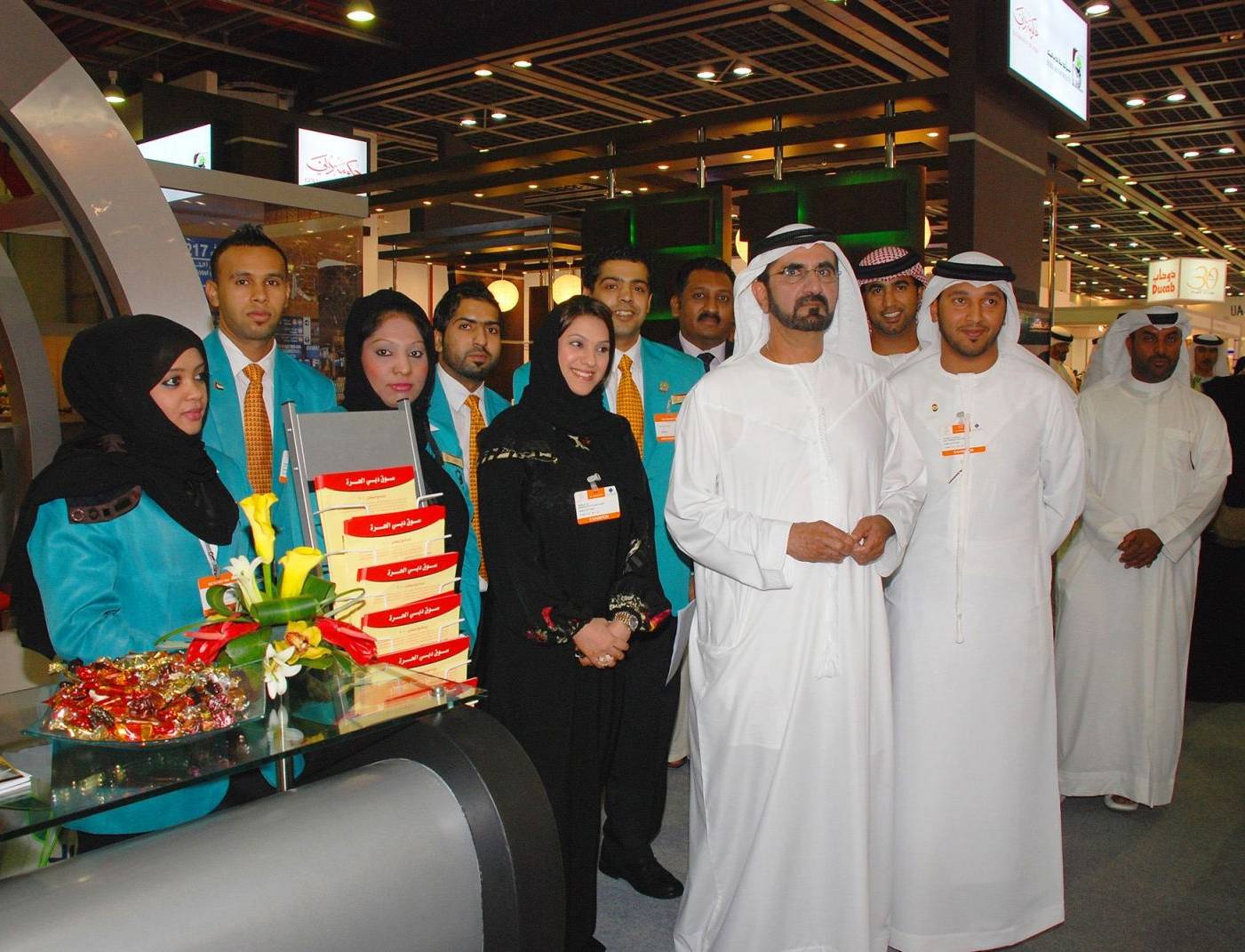 Tapping into local talent: Dubai Duty Free endorses and extends support to the UAE's Emiratisation programme by participating in the tenth Careers UAE show in March at the Dubai International Convention and Exhibition Centre. His Highness Sheikh Mohammed Bin Rashid Al Maktoum and officials visit the Dubai Duty Free stand at the event.
His Highness Sheikh Ahmed presents the US$5 million Dubai Duty Free Cup to His Highness Sheikh Hamdan at the Dubai World Cup in the presence of Colm McLoughlin, Sinead El Sibai, George Horan and Salah Tahlak. His Highness Sheikh Hamdan's Al Shemali secured a victory in the Group 1 race.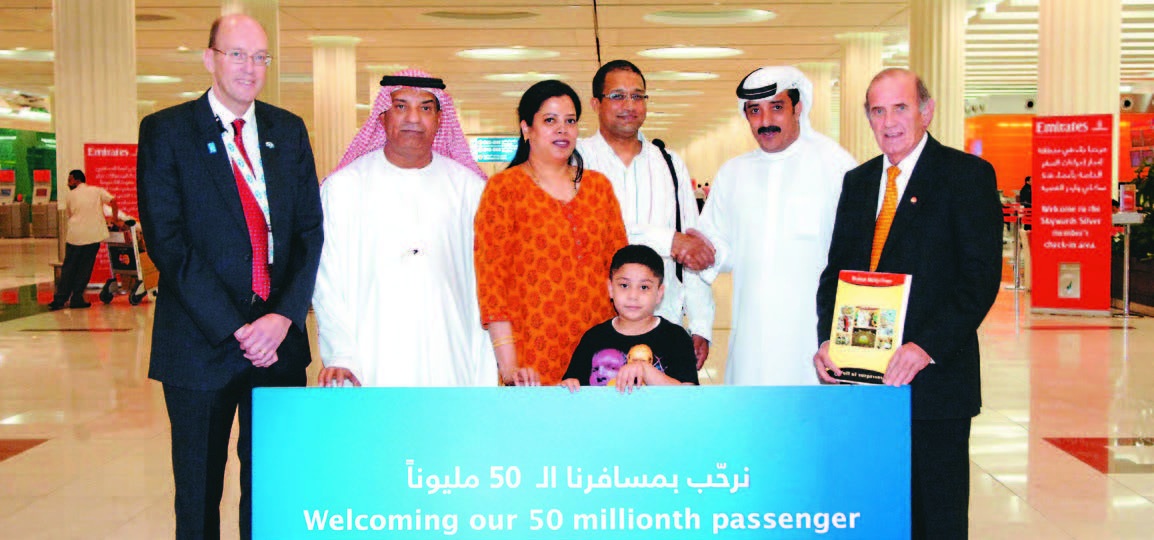 Milestone figure: Terminal 3 welcomes its 50 millionth passenger on 7 September. Parvez Khan, an assistant manager with a hotel in Dubai and a resident of Ajman, is greeted at check-in by a delegation of Dubai Civil Aviation executives including Chris Garton, Senior Vice-President, Operations, Dubai Airports; Mohammed Mattar, Emirates Divisional Senior Vice- President, Airport Services; Jamal Al Hai, Senior Vice-President, Strategy and Development, Dubai Airports; and Colm McLoughlin.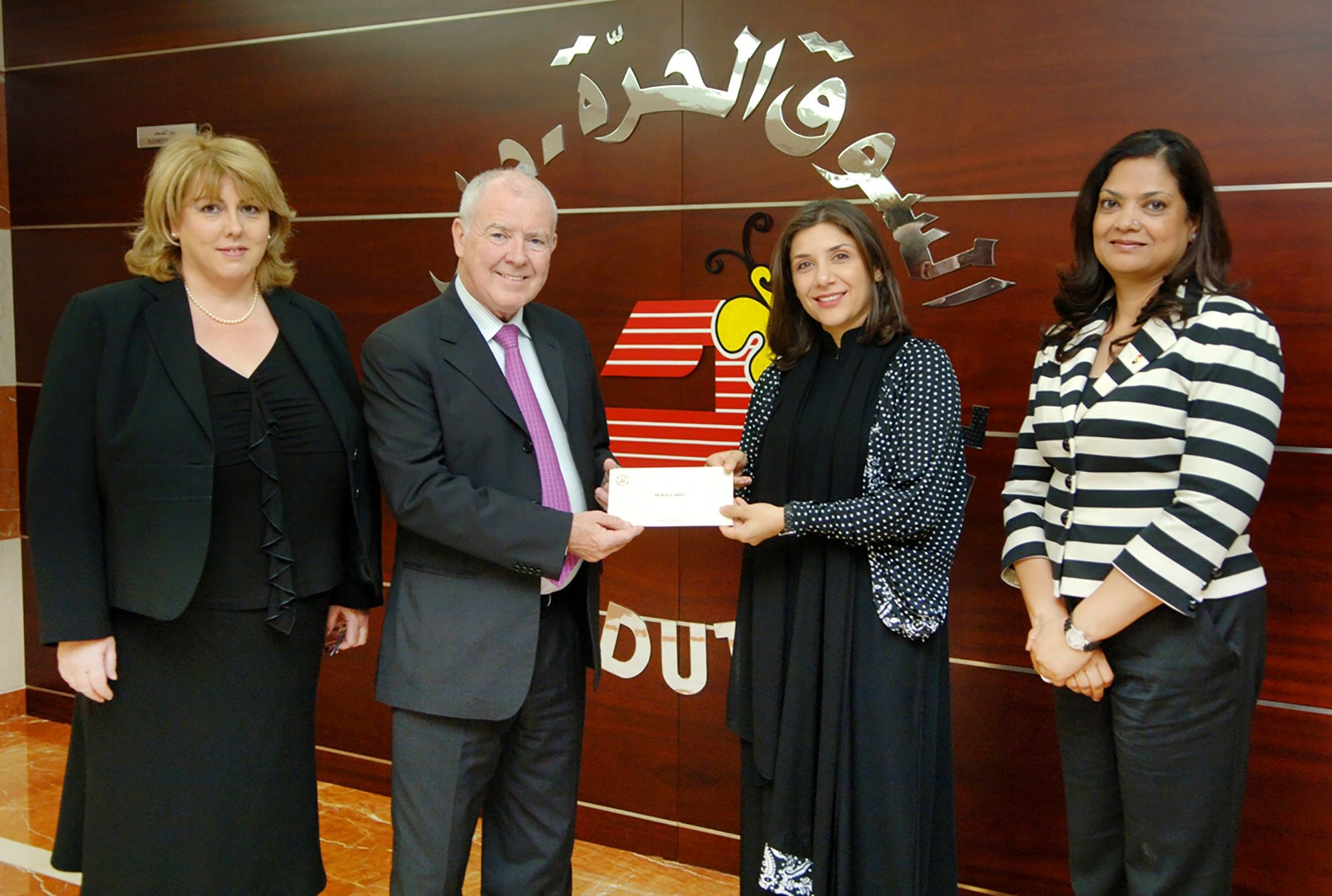 Making an impact: Dubai Duty Free presents charity Dubai Cares with the first donation generated from sales of Dubai Cares-branded products at the airport. George Horan hands over the cheque to Senior Fund Manager Yasemin Kanan Saib. Also pictured from Dubai Duty Free are Anne Smith and Saba Tahir.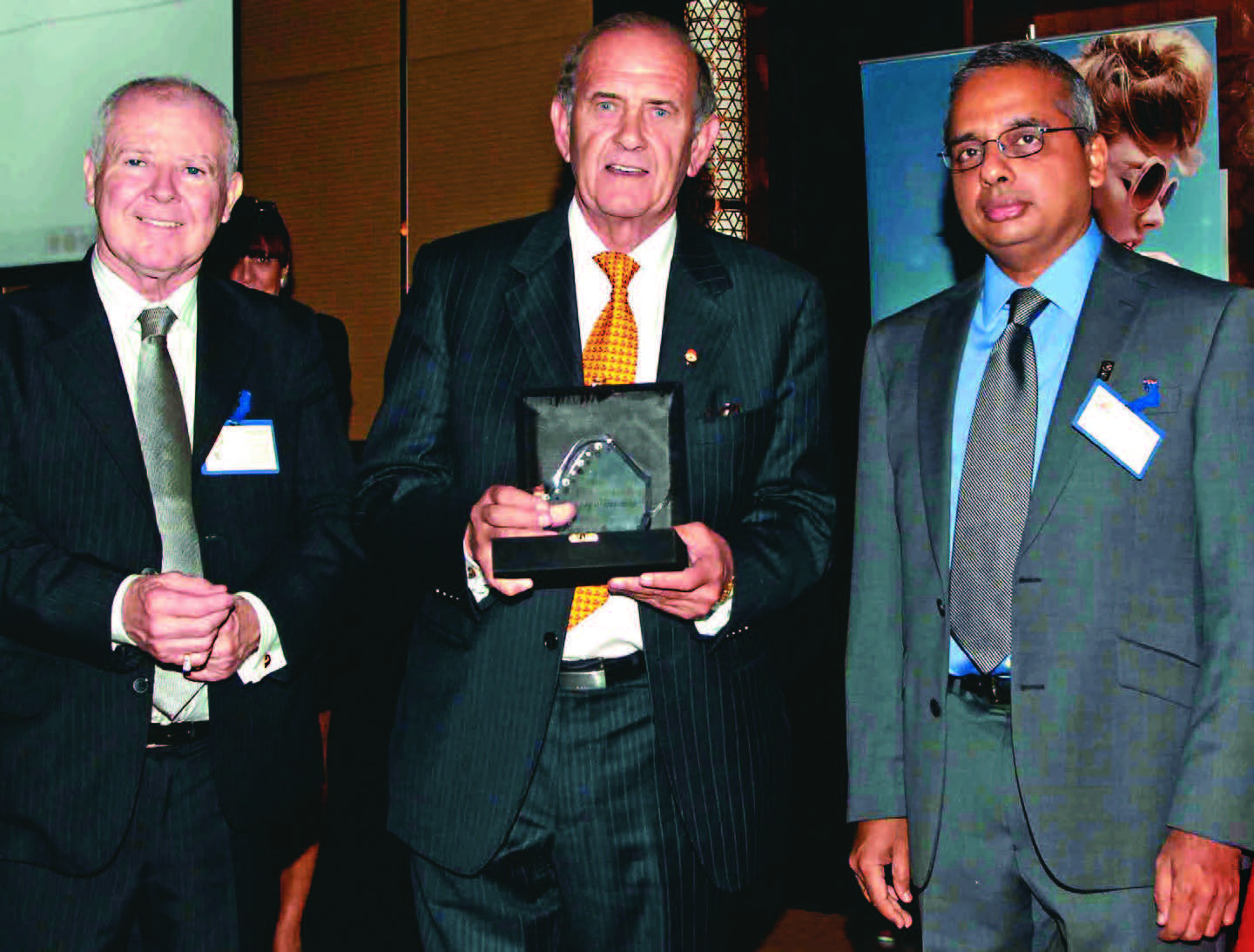 Brand power: Colm McLoughlin, George Horan and Ramesh Cidambi with the Superbrands Award for Brand of the Year in Dubai.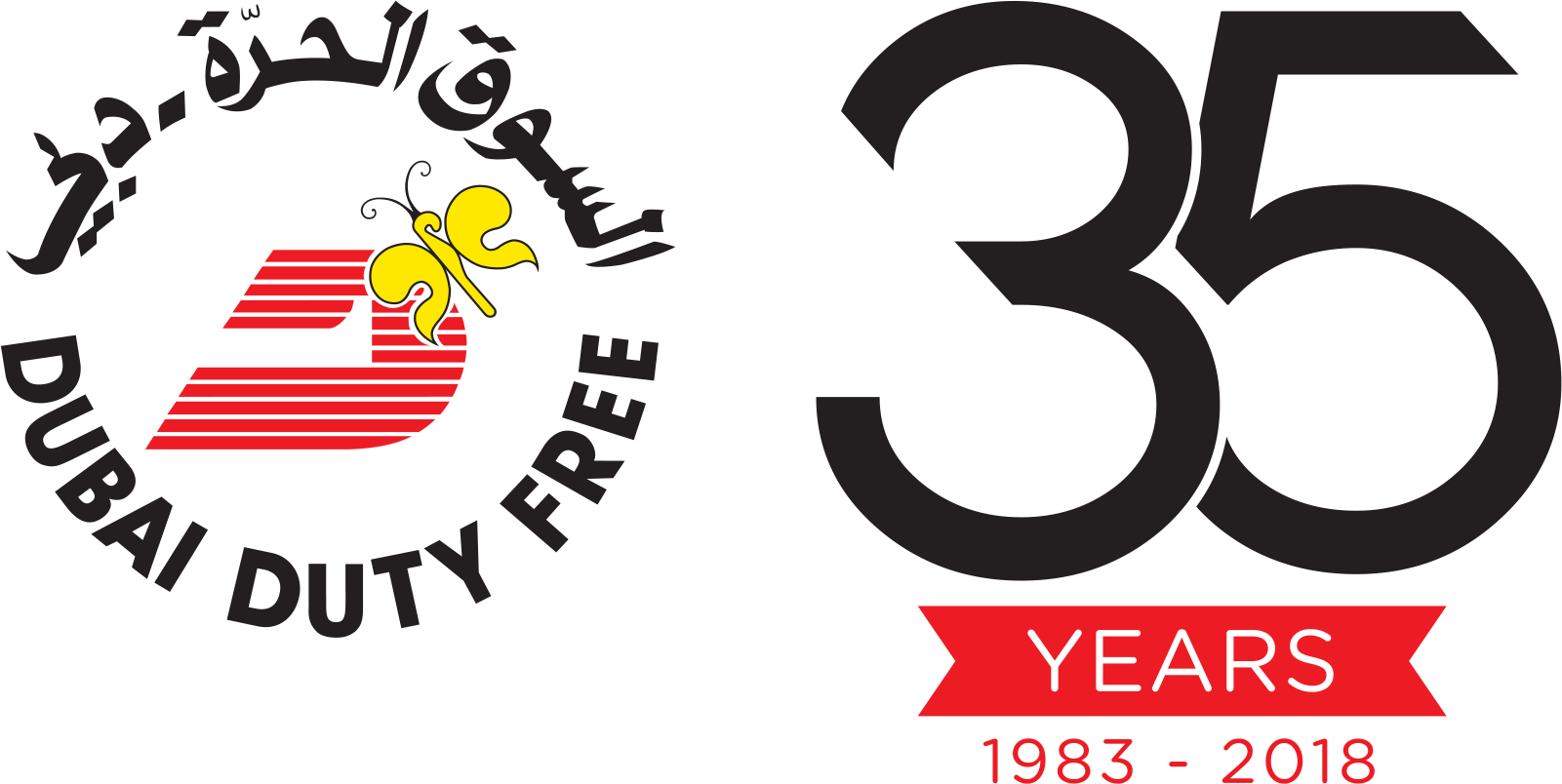 ---
The Moodie Davitt e-Zine | Spotlight Series – Special Report | 20 December 2018