Unimaginable heights
Three times in a row. That was the celebratory mantra as Dubai Duty Free retained its number one status as the largest single airport retailer in terms of turnover for the third year running, running up sales of nearly US$1.5 billion – incomprehensible heights back in 1983.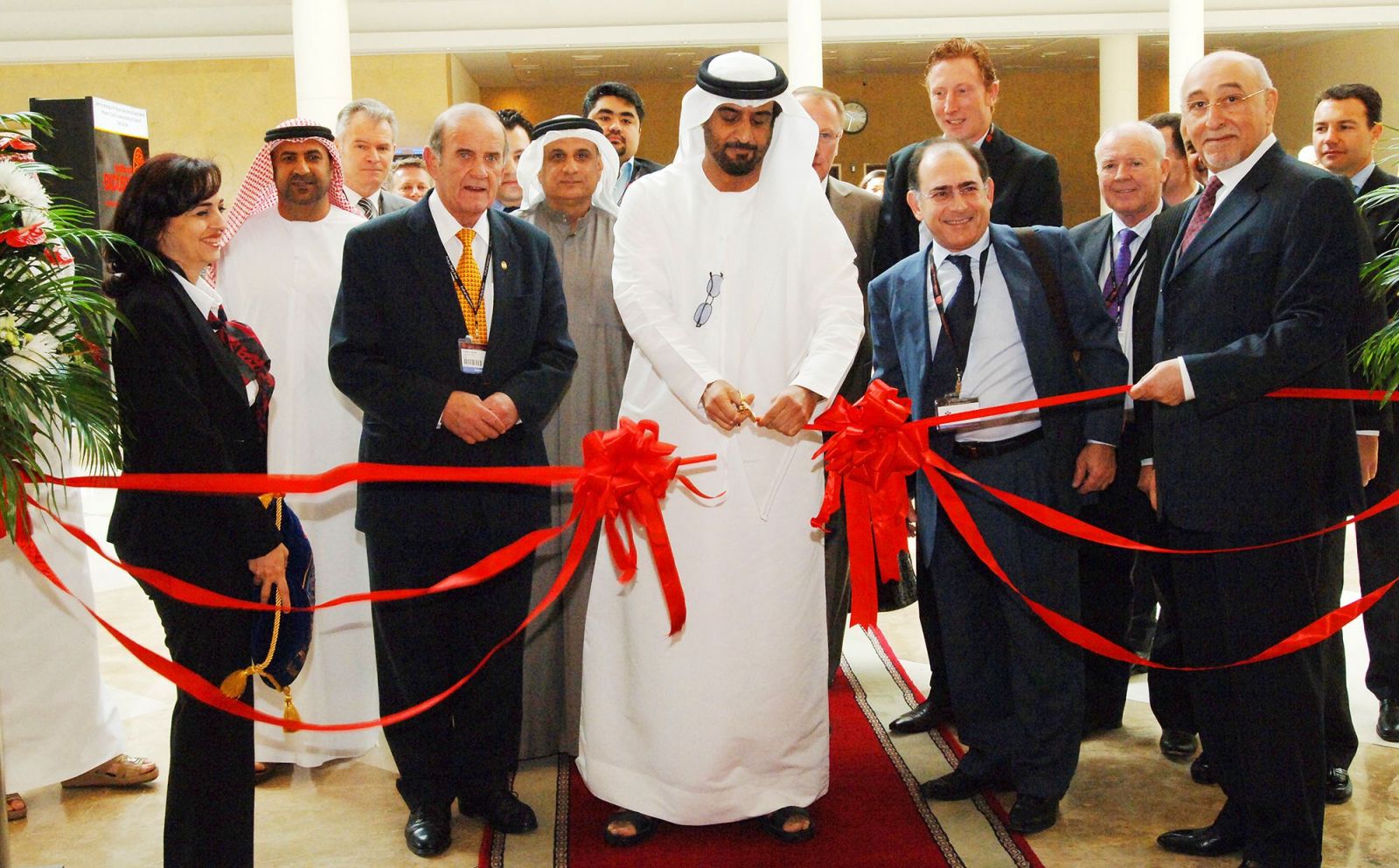 Colm McLoughlin with Khalid Bin Sulayem, Director General of Dubai Tourism, Commerce and Marketing; Justin Boutrous, CEO, Channels Exhibitions and Anthony Chalhoub (who sadly passed away in December 2018), President of MEDFA, at the opening ceremony of the Middle East Exclusive Exhibition at Dubai World Trade Centre.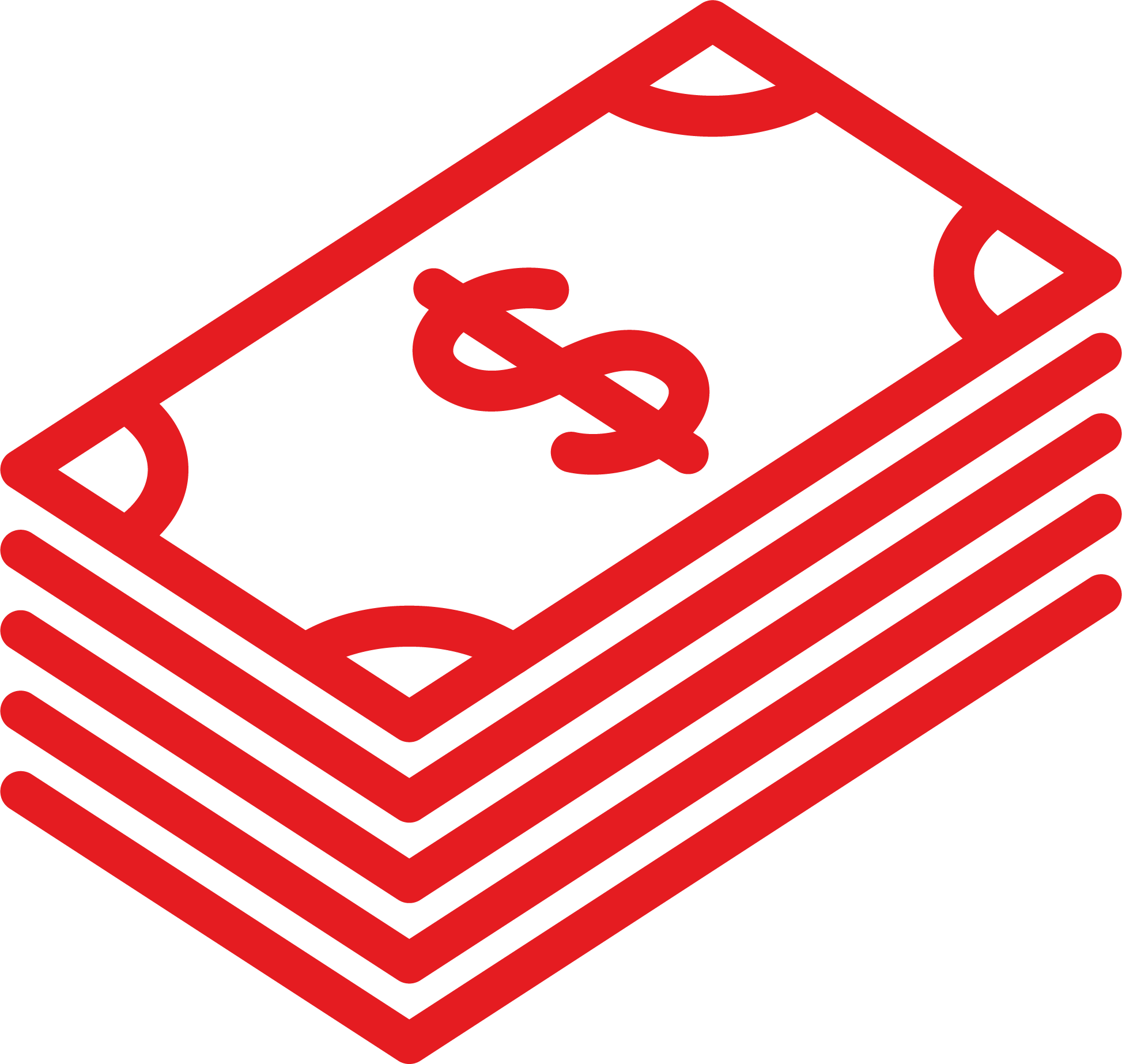 US$1.46 billion
Dubai Duty Free's annual sales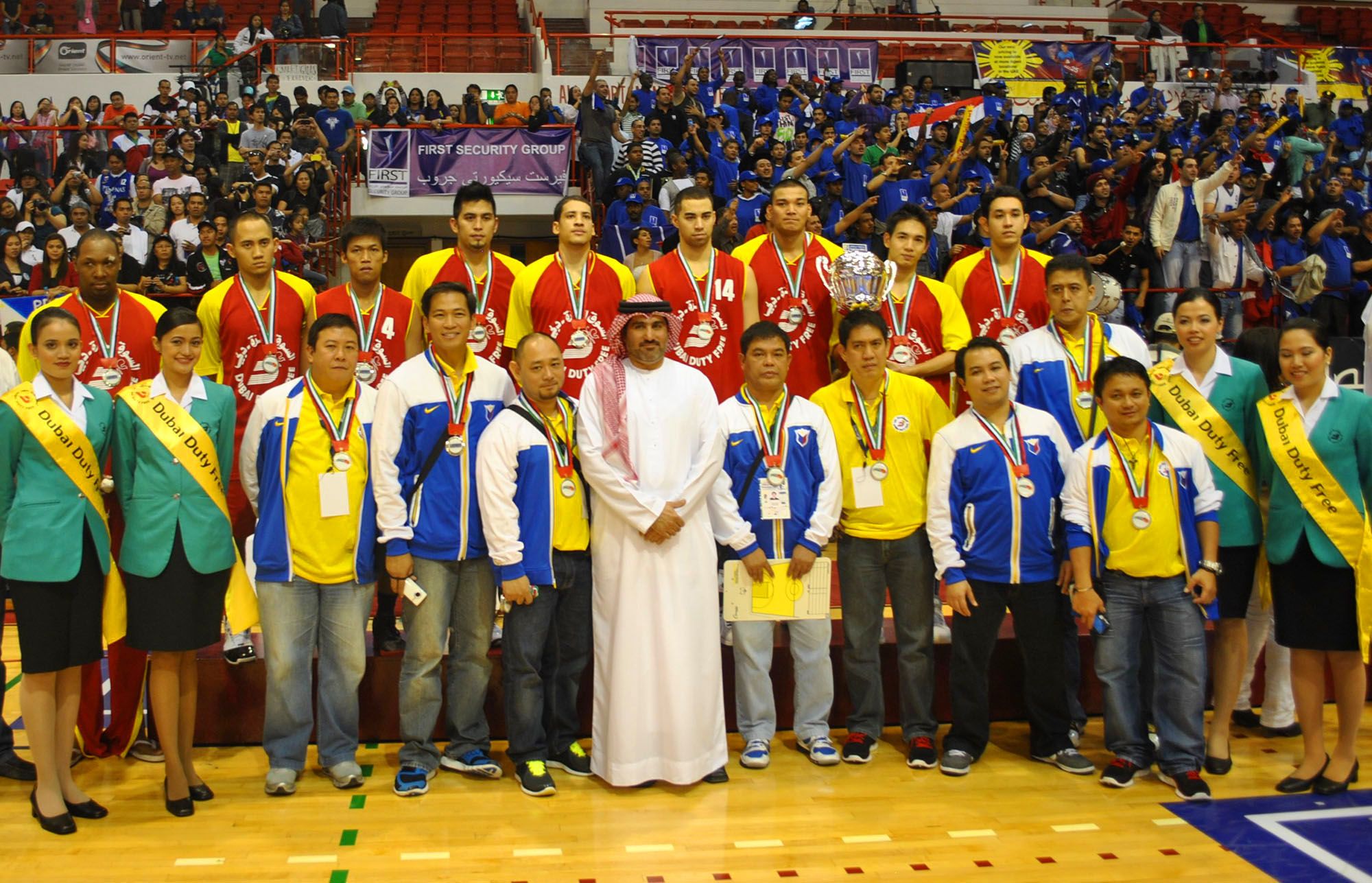 A stirring image portrays Dubai Duty Free Director Corporate Communications Salah Tahlak flanked by members of the Filipino national basketball team Smart Gilas Pilipinas who took second place at the Dubai International Basketball Tournament held at the Al Ahli Club in January. The team was sponsored by, you guessed it, Dubai Duty Free.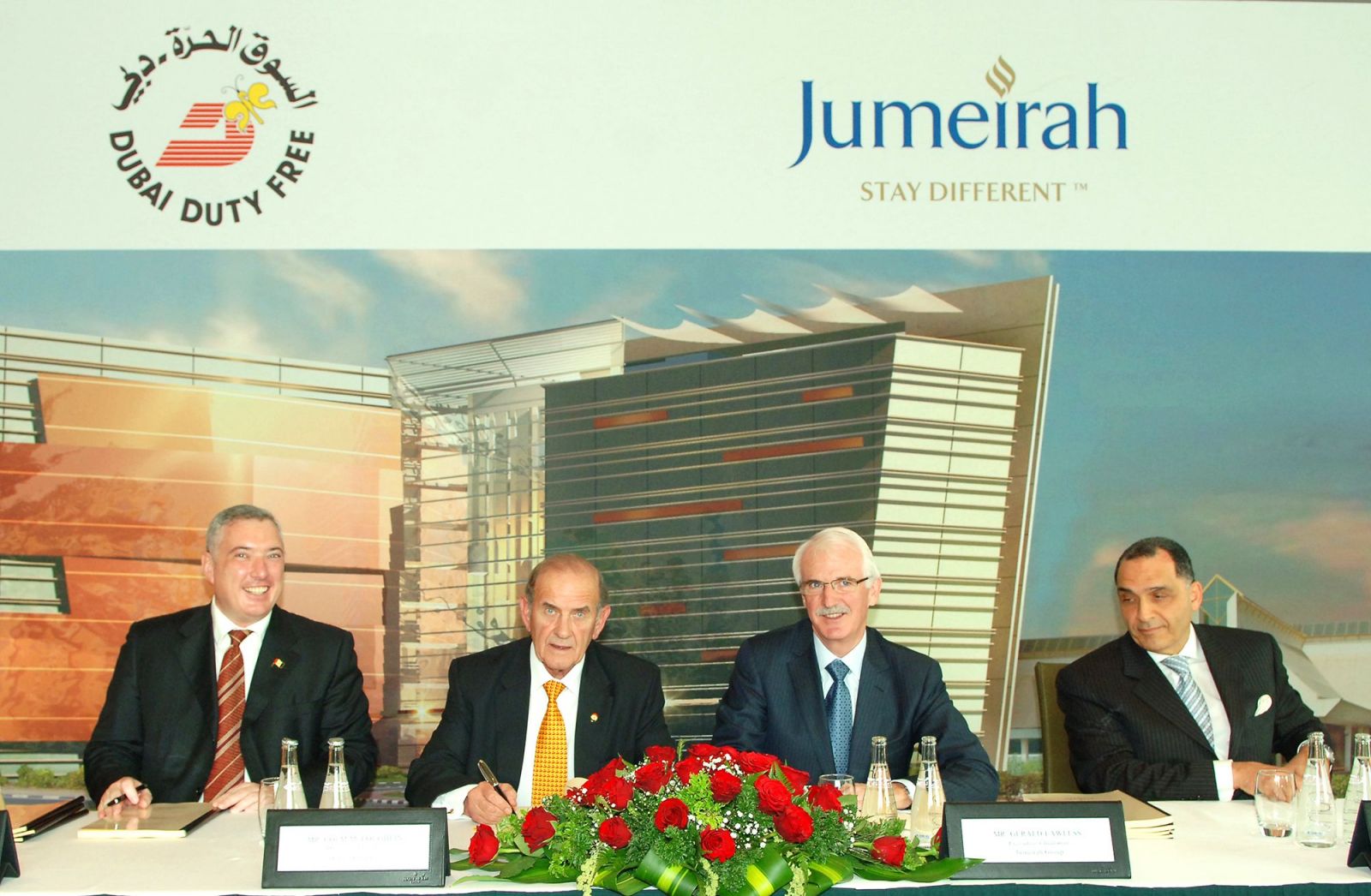 Colm McLoughlin signs a management deal to assign Jumeirah to operate the five-star Jumeirah Creekside Hotel. Gerald Lawless, Executive Chairman, Jumeirah Group, and Cherif Hosny, Senior Vice-President, Development, Middle East, Africa, India and Indian Ocean, Jumeirah Group, are also present.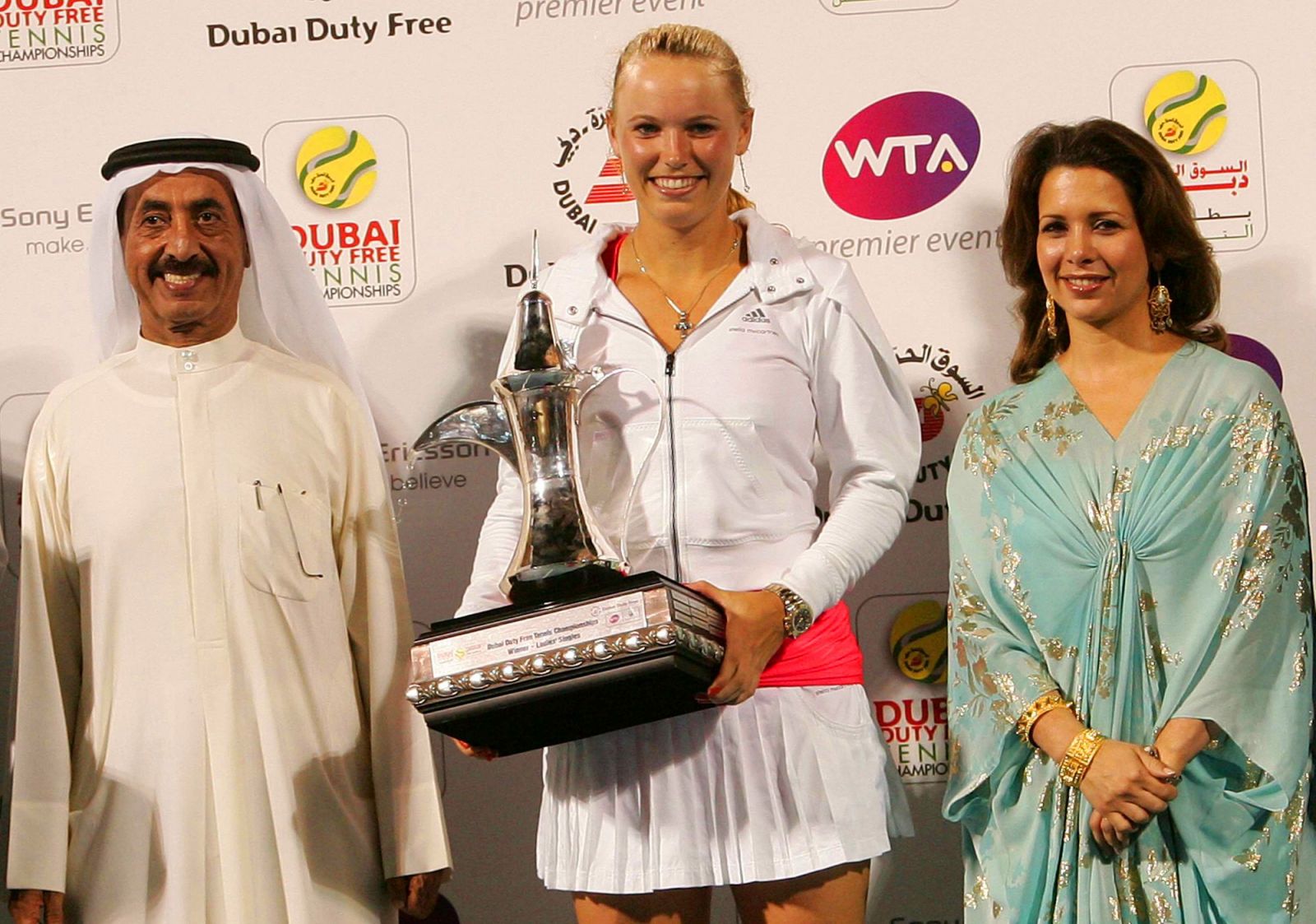 Danish tennis ace Caroline Wozniacki poses with her trophy alongside His Highness Sheikh Hasher Al Maktoum, President of Tennis Emirates, and Princess Haya Bint Al Hussein, wife of His Highness Sheikh Mohammed Bin Rashid Al Maktoum, Vice-President and Prime Minister of the UAE and Ruler of Dubai. After beating Svetlana Kuznetsova of Russia, Wozniacki won the final match of the Dubai Duty Free Tennis Championships on 20 February. She regained the World Number 1 ranking from Kim Clijsters after beating Shahar Peer to reach the semi-finals.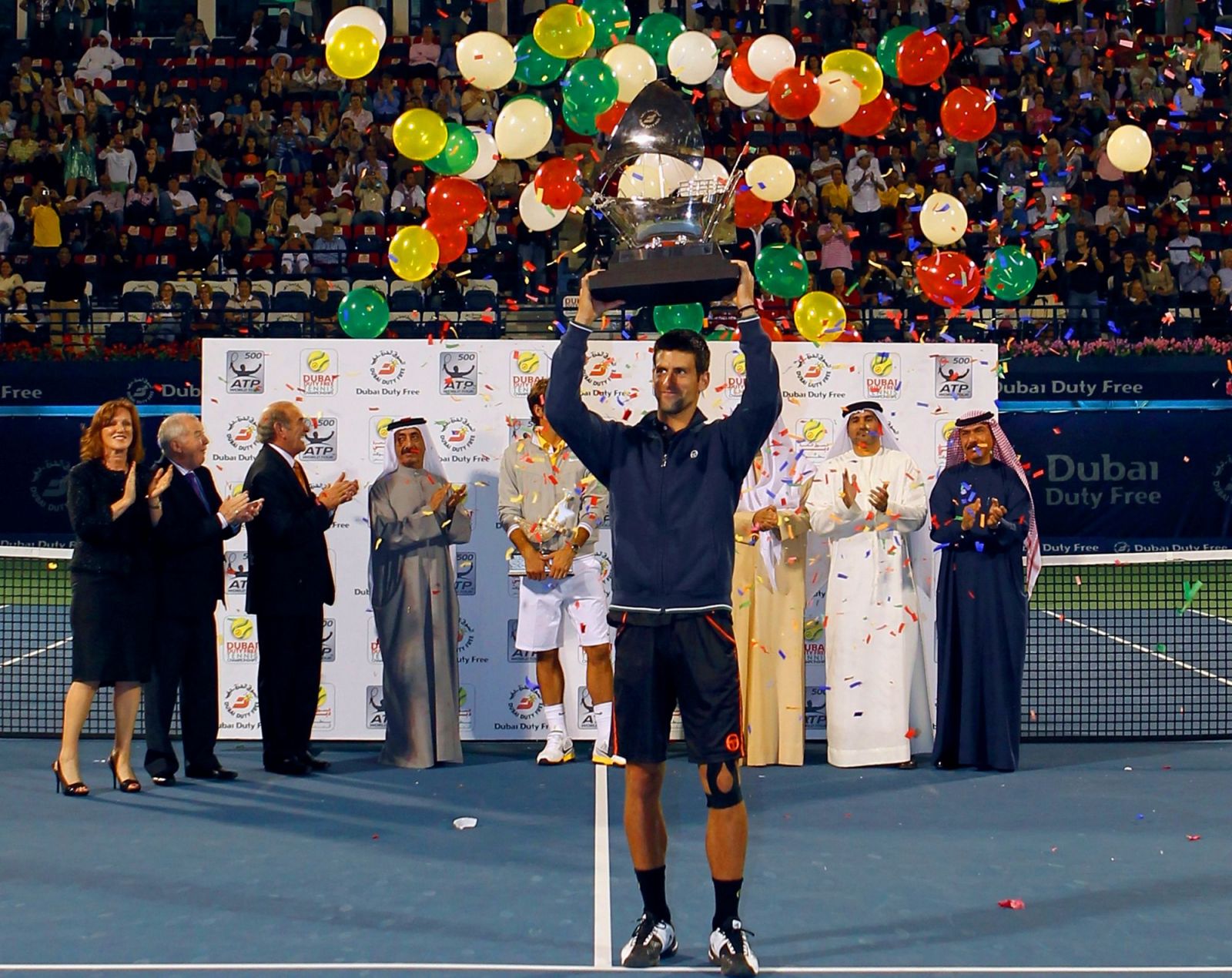 Novak Djokovic defeated Roger Federer 6-3, 6-3 for his second title of the year, his third consecutive title in Dubai and the 20th of his career.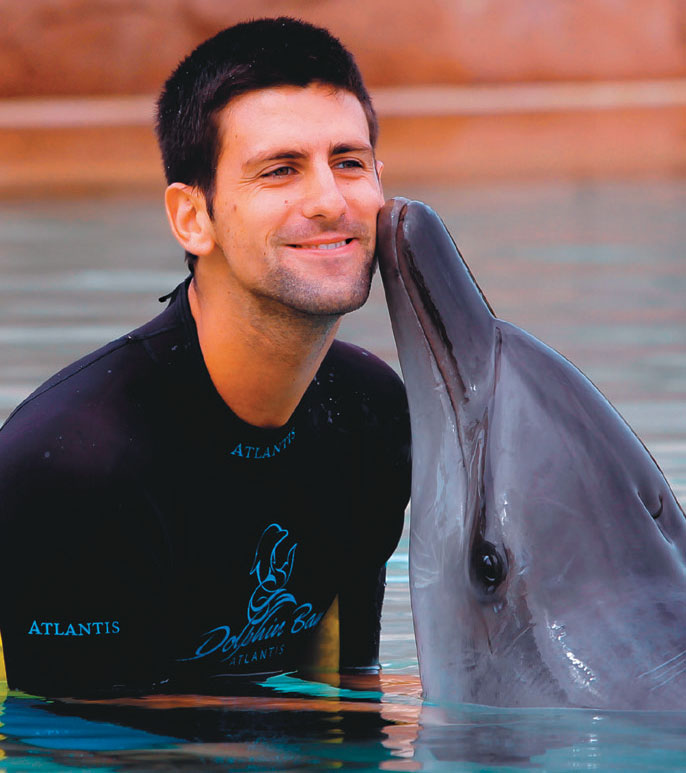 Dolphinding champion: Novak Djokovic receives support from unexpected quarters ahead of the Dubai Duty Free Tennis Championships when he visits the Dolphin Bay at Atlantis, The Palm.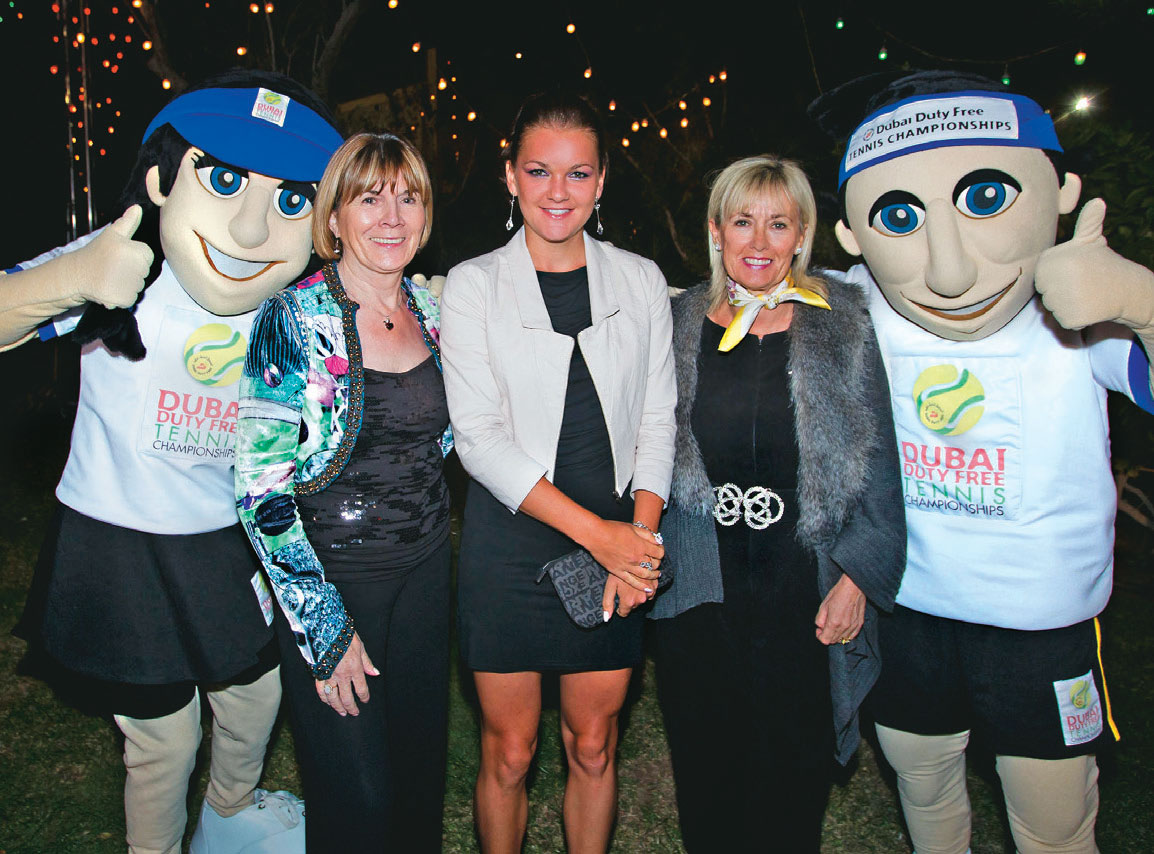 Dubai Duty Free's tennis mascots Annette and Ace with Polish player Agnieszka Radwanska, Breeda McLoughlin and Carmel Horan at the players' party.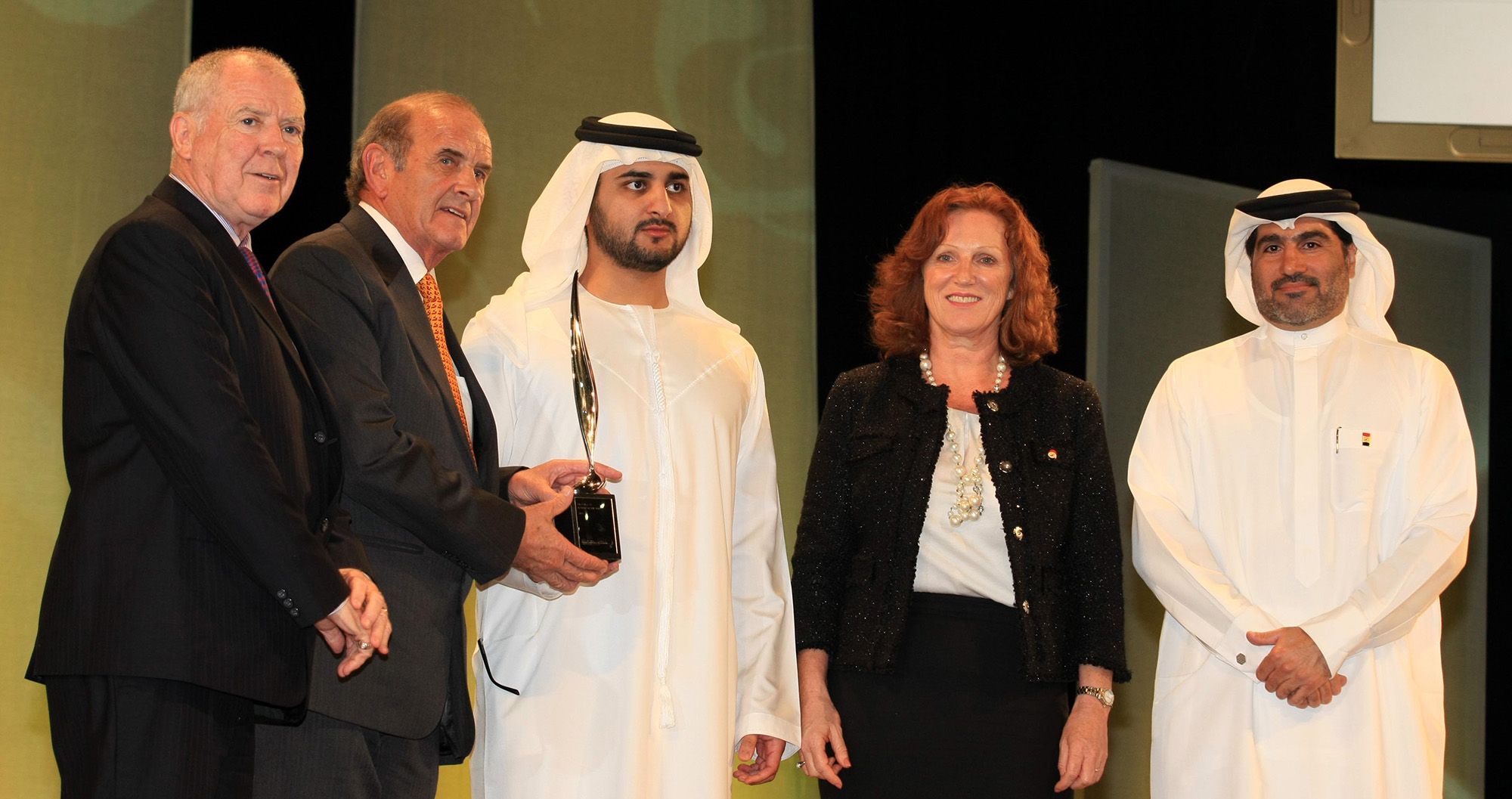 Dubai Duty Free has always emphasised the cultural as well as the commercial: Here, His Highness Sheikh Maktoum Bin Mohammed Bin Rashid Al Maktoum, Deputy Ruler of Dubai, confers the Sheikh Mohammed Bin Rashid Al Maktoum Patrons of the Arts Award on Dubai Duty Free.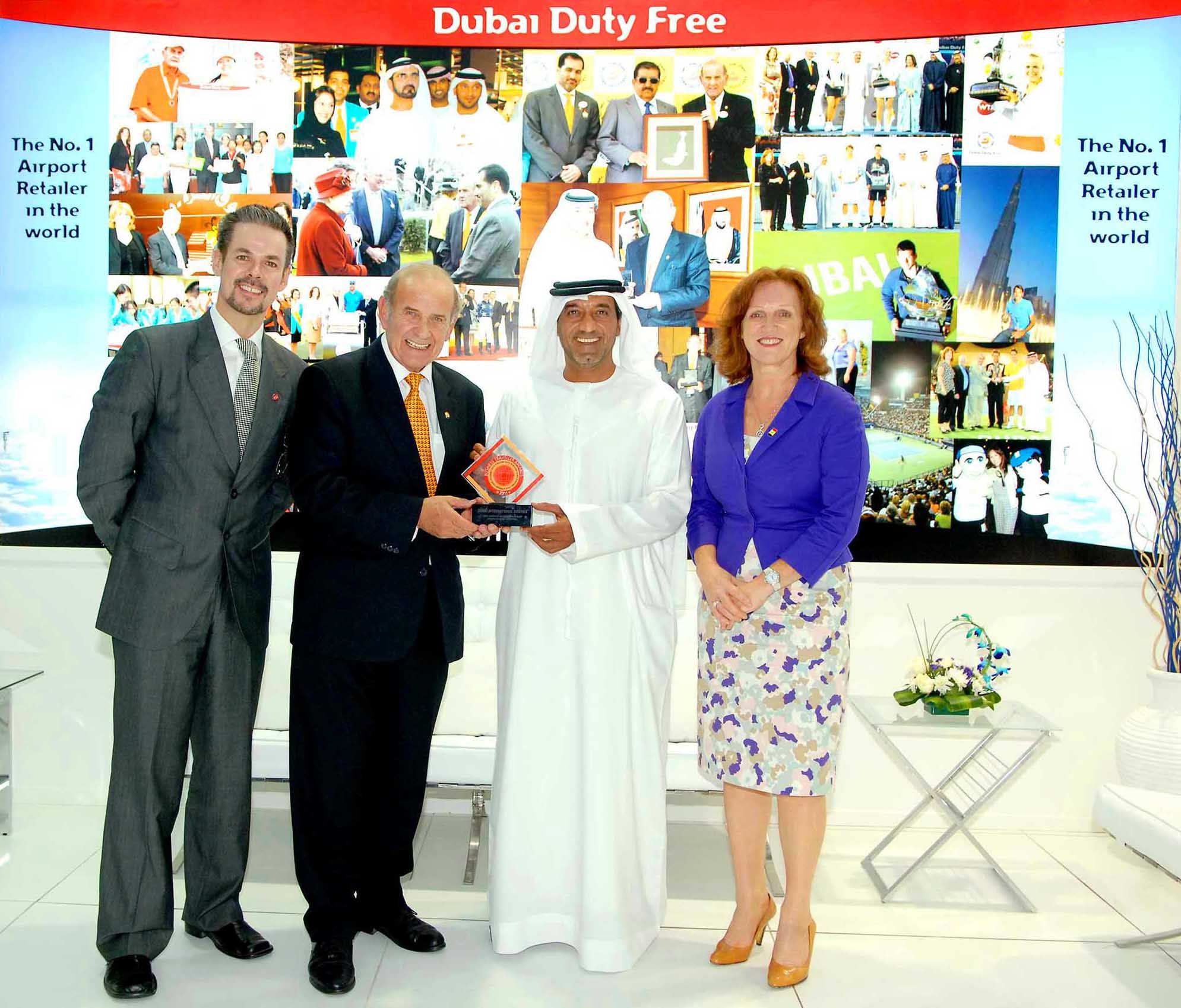 Colm McLoughlin and His Highness Sheikh Ahmed Bin Saeed Al Maktoum, President of Dubai Civil Aviation and Chairman of Dubai Duty Free, hold the Business Traveller Award for Best Airport in the Middle East for Duty-Free Shopping at the retailer's stand at the Arabian Travel Mart. Dubai Duty Free senior executives Bernard Creed and Sinead El Sibai are also present.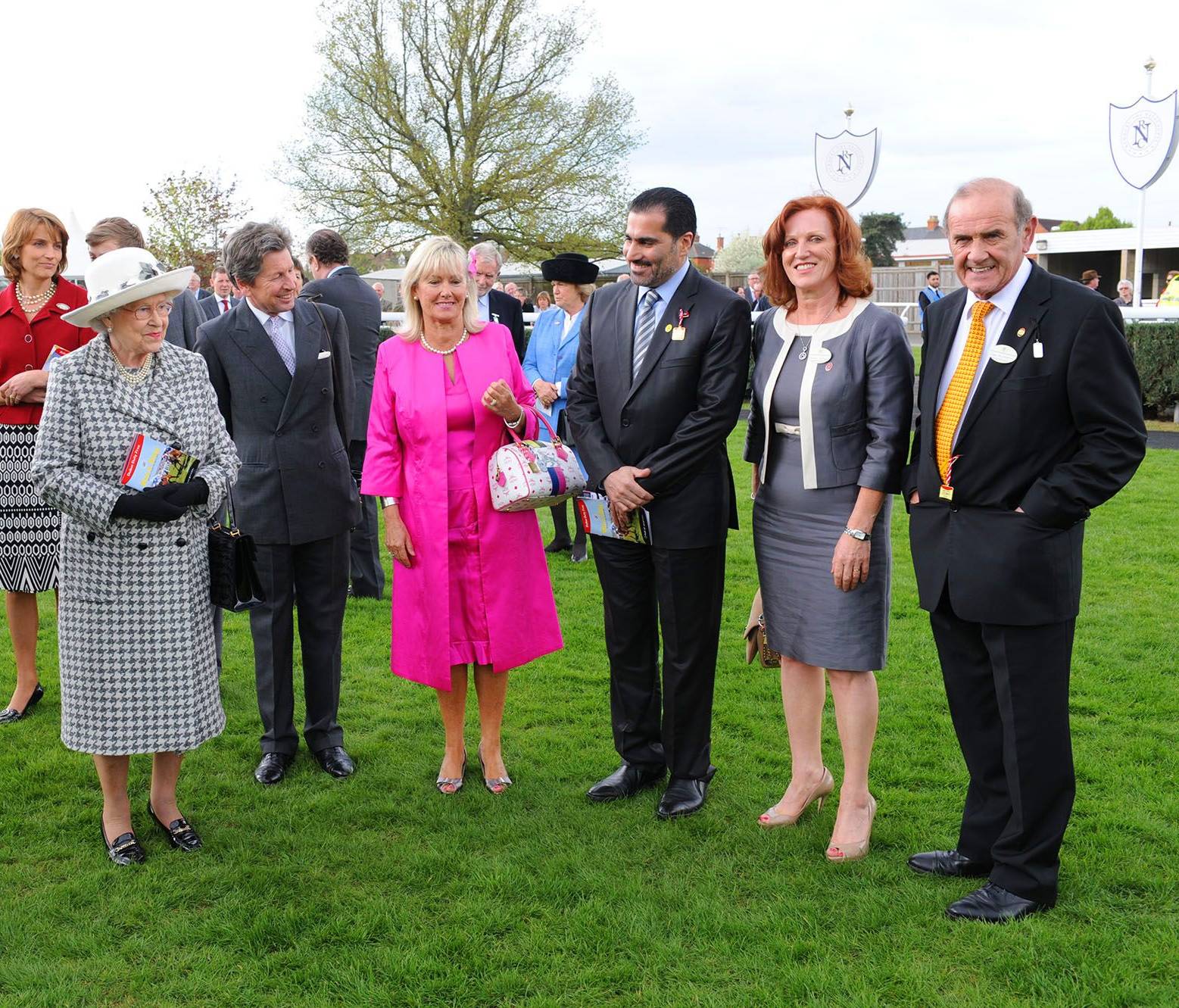 Queen Elizabeth II and John Warren, her bloodstock adviser and racing manager, with Colm McLoughlin and his wife, Breeda, as well as Salah Tahlak and Sinead El Sibai at the Dubai Duty Free Spring Trials Meeting at The Racecourse, Newbury in April.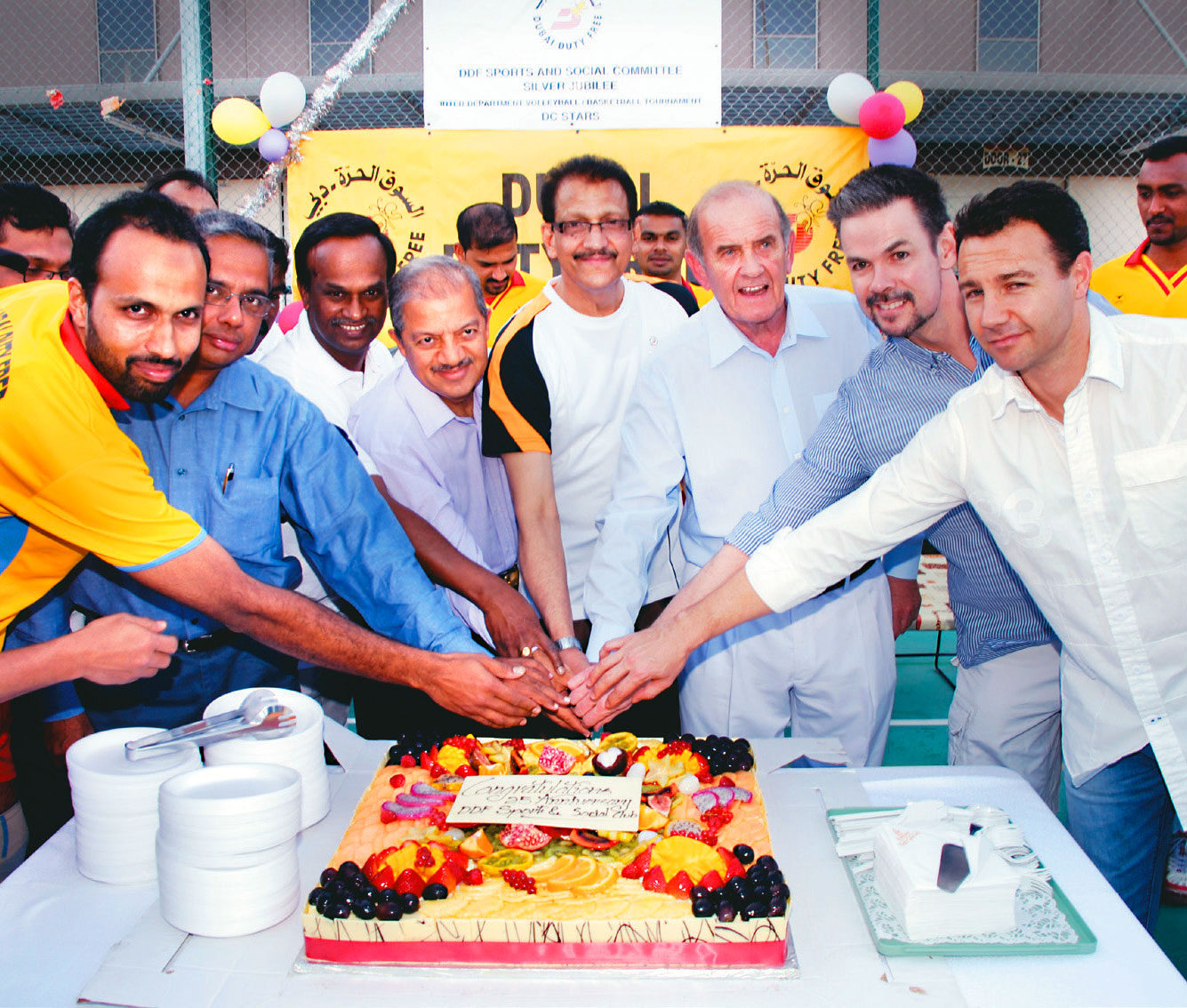 Colm McLoughlin and other Dubai Duty Free officials during the cake-cutting ceremony to celebrate the silver jubilee of the DDF Sports and Social Committee before the opening of the second DDF Inter-Shift/Department Volleyball/ Basketball Tournament.
Customer service continues to be an integral part of Dubai Duty Free's commitment to first-class service. The customer service desks processed more than 13,000 enquiries in 2012.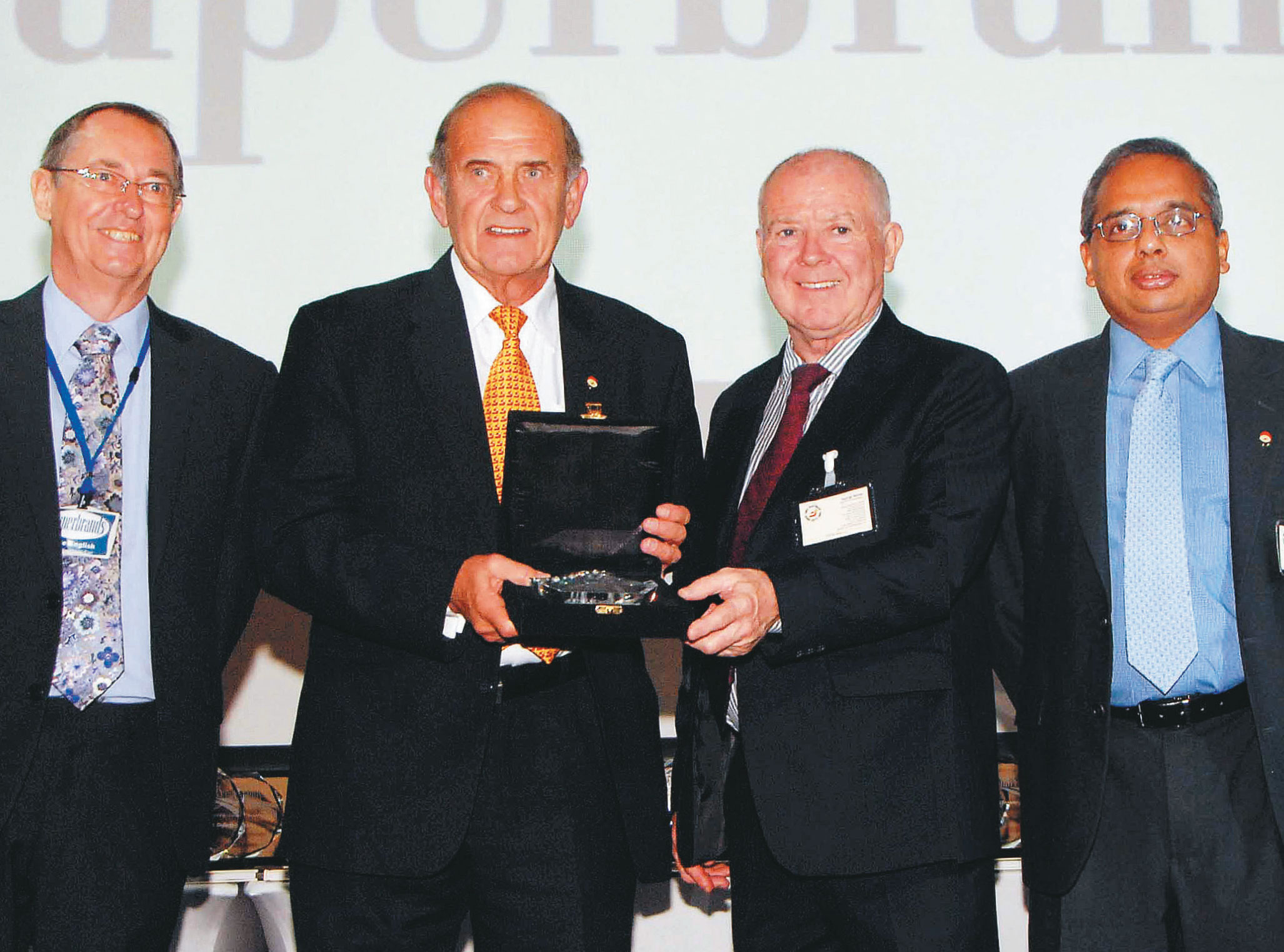 Mike English, Director of Superbrands Middle East, presents the prestigious Superbrands Brand of the Year Award to Colm McLoughlin, George Horan, and Ramesh Cidambi. The duty free retailer is the only company to win this award twice in a row.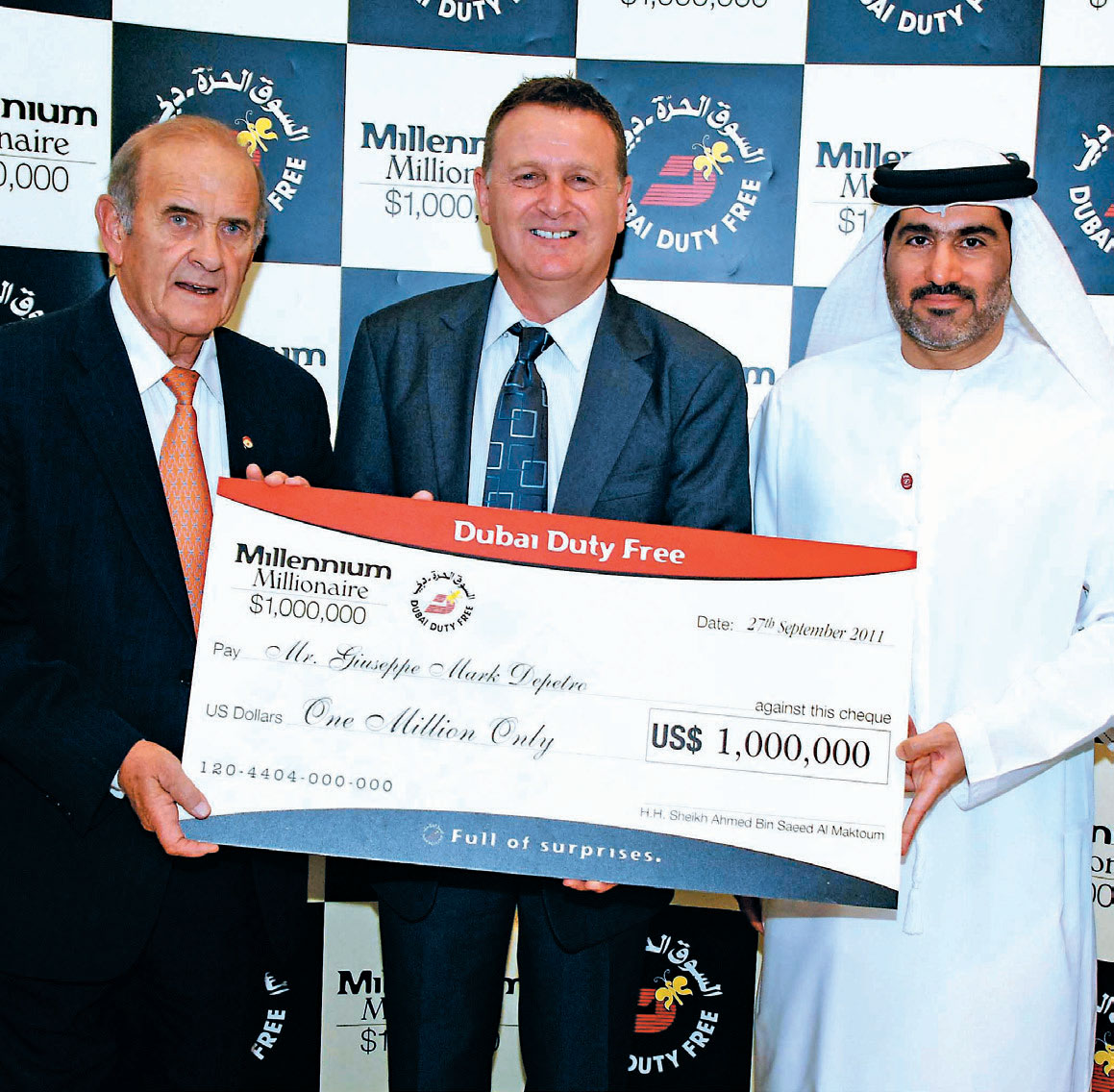 Who wants to be a millionaire? All of us, right? But two times? Surely not? Yes, lightning really does strike twice.
Giuseppe Mark Depetro, second-time winner of the Dubai Duty Free Millennium Millionaire promotion, collects his US$1 million cheque from Colm McLoughlin and Salah Tahlak. Depetro won the same amount six years earlier in 2005.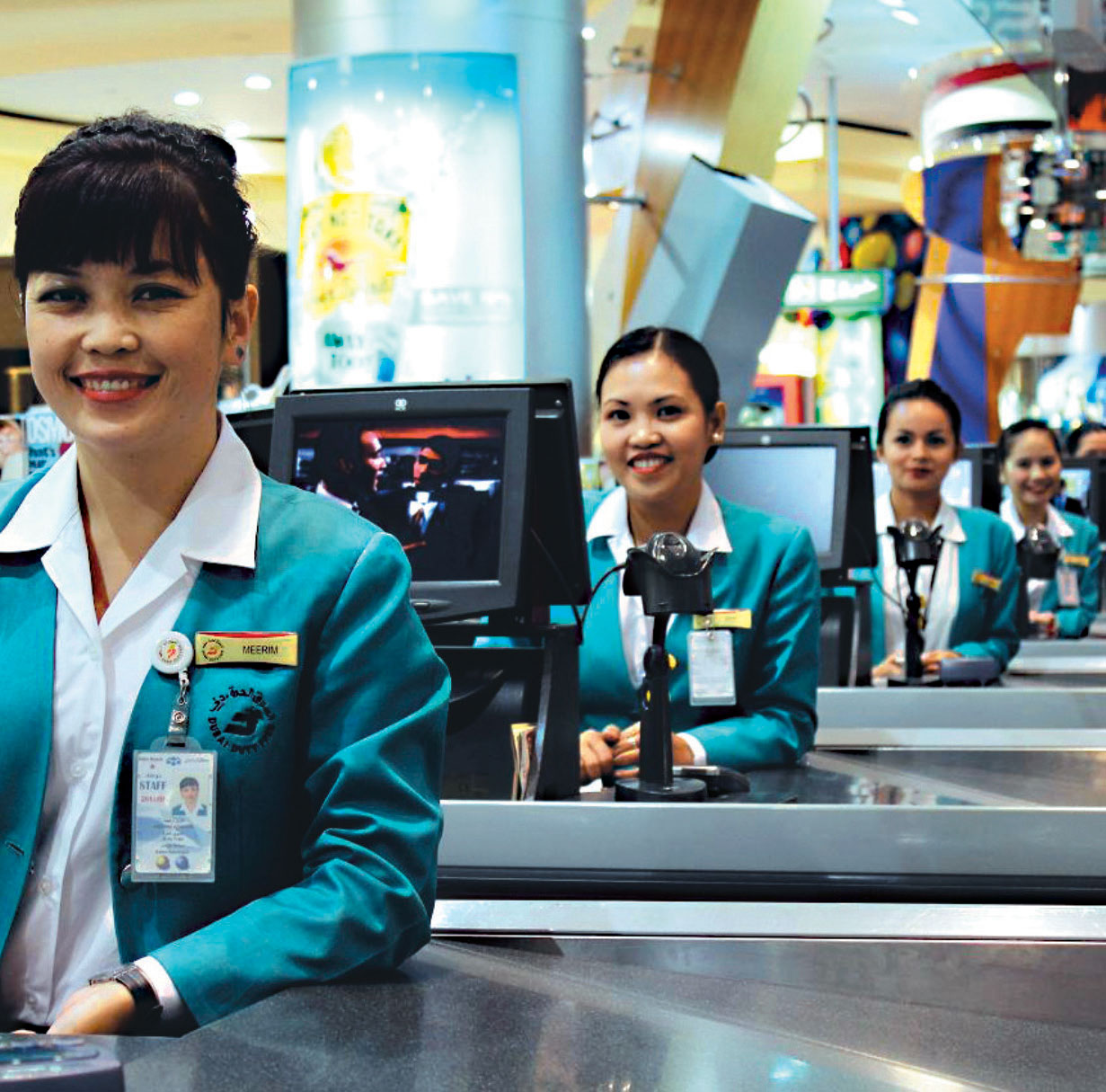 "Because of your smile, you make life more beautiful," wrote Vietnamese monk and spiritual leader Thich Nhat Hanh. Perhaps these Dubai Duty Free T3 front line staff had been reading him. Certainly they light up the lives of their many customers.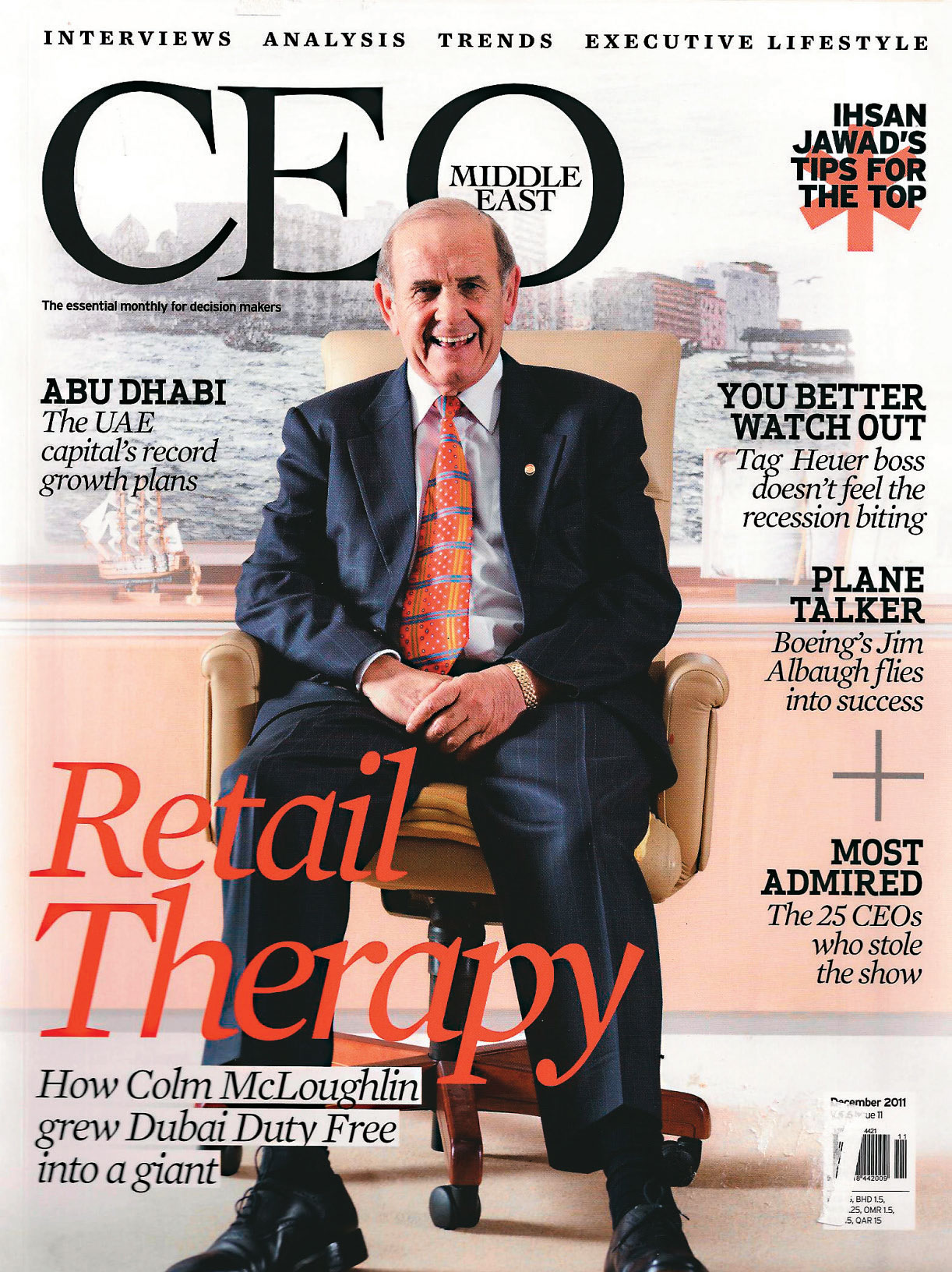 Another joyous images as Colm McLoughlin is featured on the cover of CEO magazine, one of the Middle East's leading business publications.
Beauty is in the eye (and purse) of the beholder: Dubai Duty Free's growing power as a fragrances specialist sees perfume sales alone reach US$220 million in 2011.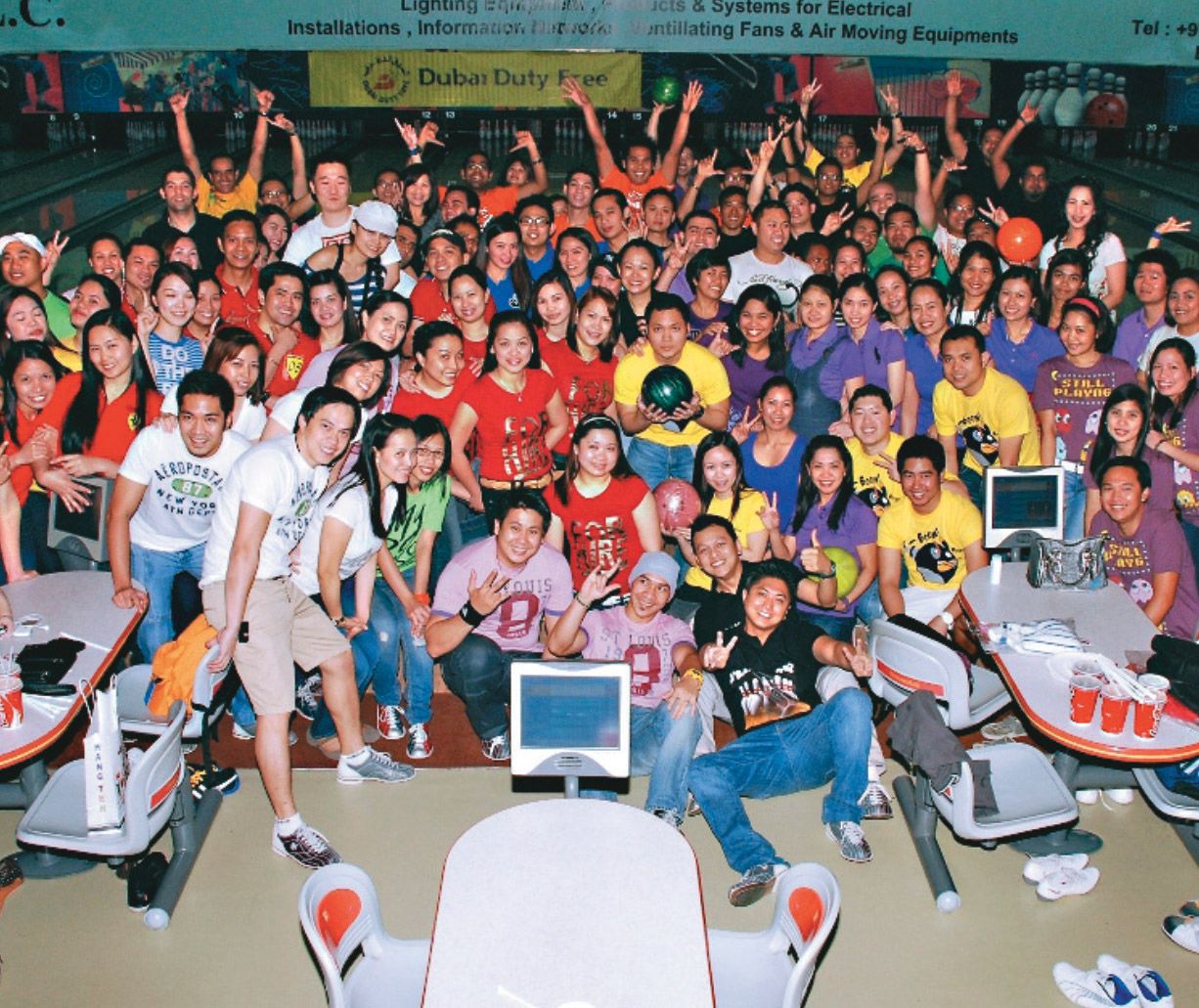 Strike! Dubai Duty Free bowling enthusiasts meet to compete in the retailer's annual Inter-Shift Bowling Tournament. This year's event attracts 122 teams and more than 900 staff members from each shift.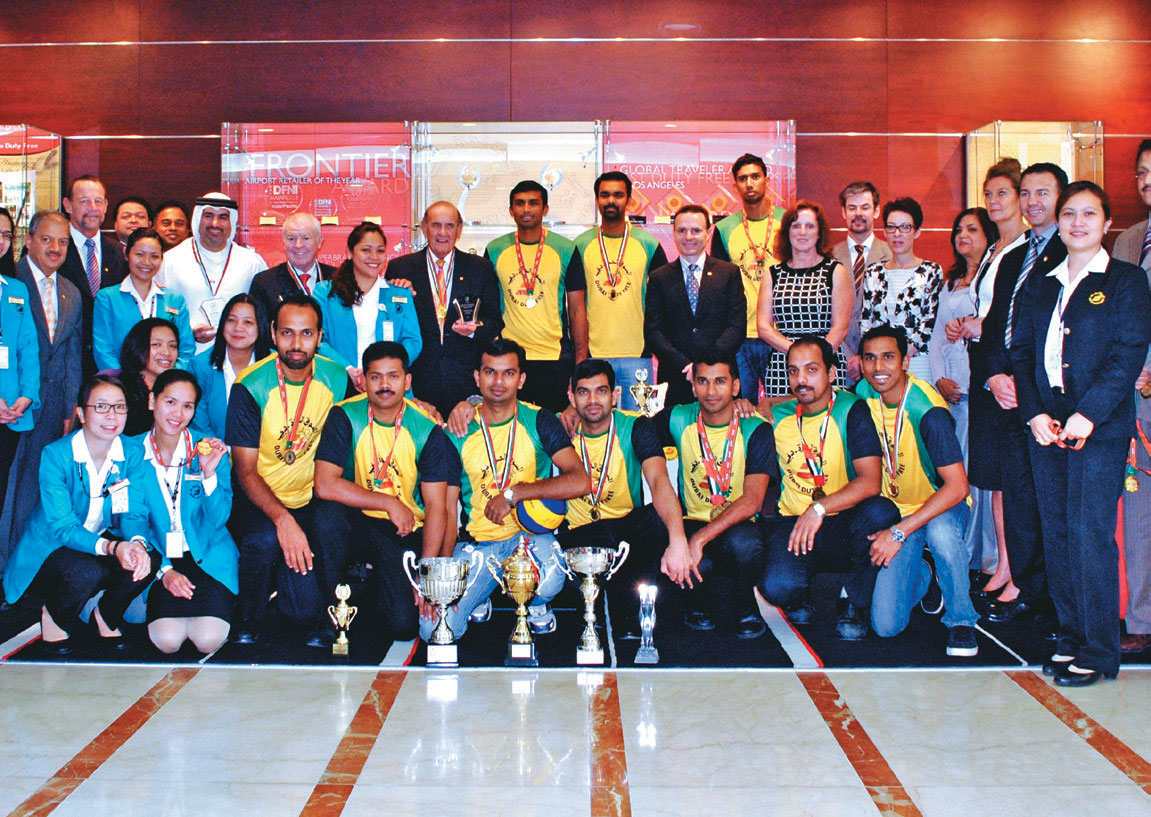 Winners of the third Inter-Department Volleyball Championships are pictured here with the Dubai Duty Free management and the Sports and Social Club Committee members.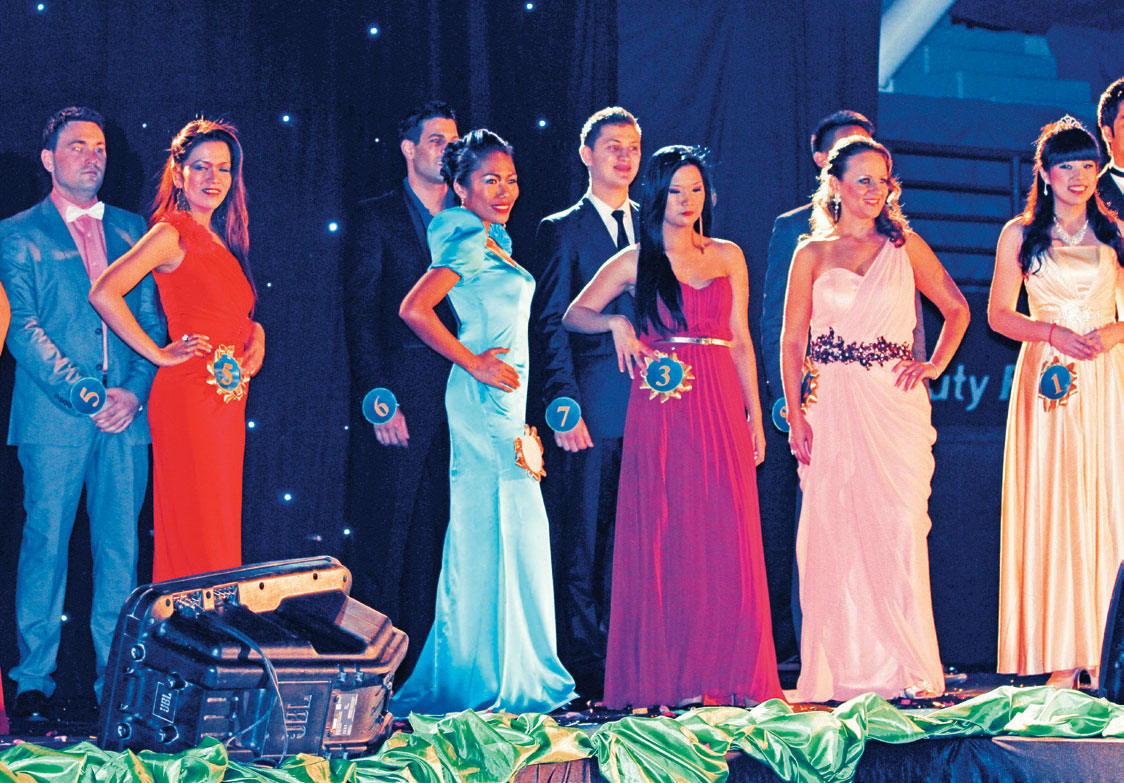 Candidates for the honour of being named Mr and Miss Dubai Duty Free at Unleashed Season 3.

Legendary entertainer Sir Tom Jones enthrals the crowds with popular hits such as Delilah and Sex Bomb during the Dubai Airshow Gala Dinner in November. The event is co-hosted by Dubai Airports, Emirates and Dubai Duty Free. Is it normal to attract such big names? Well, let's just say it's not unusual...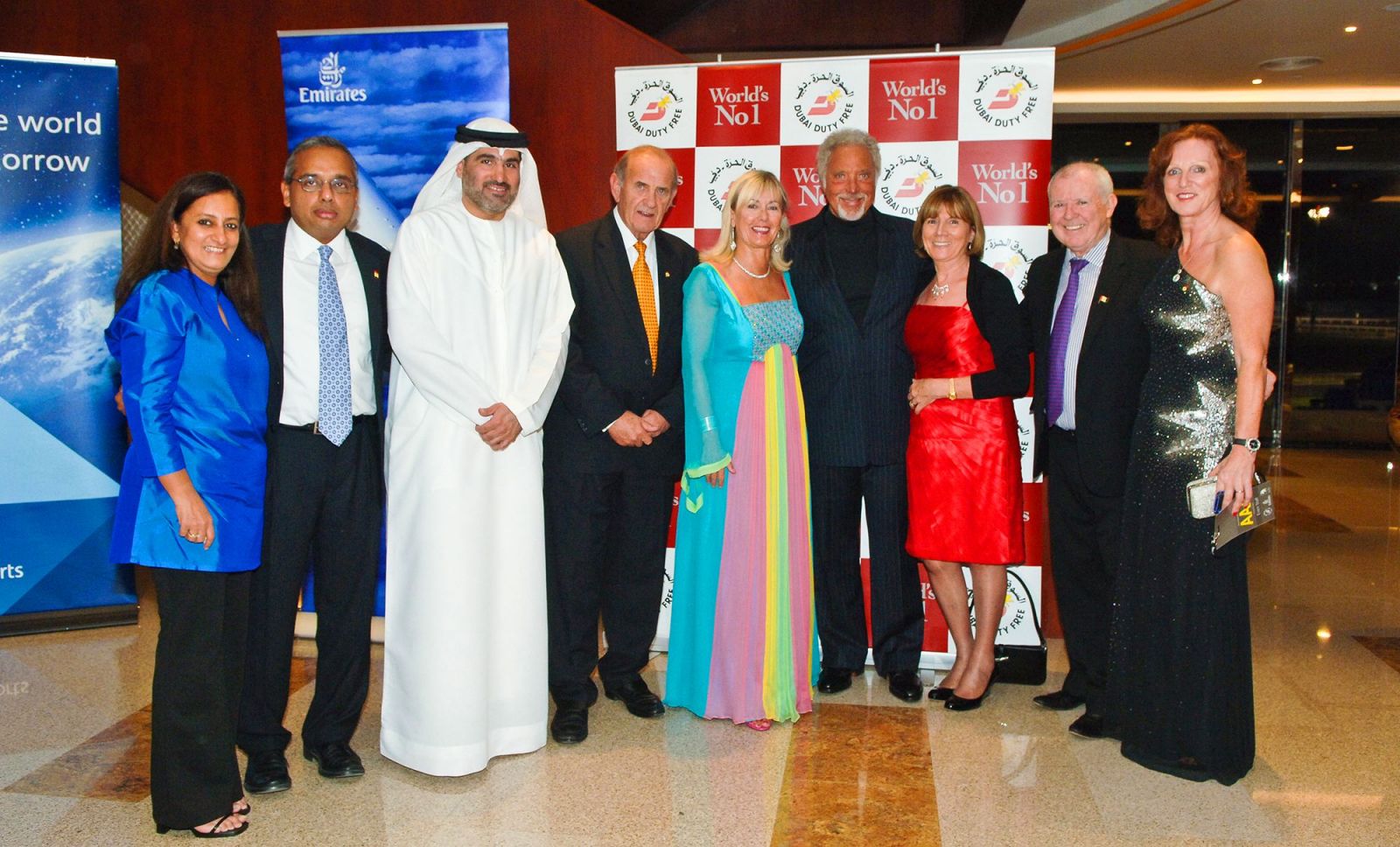 Sir Tom Jones joins Ramesh Cidambi; his wife, Alpana; Salah Tahlak; Colm and Breeda McLoughlin; George and Carmel Horan; and Sinead El Sibai for photographs.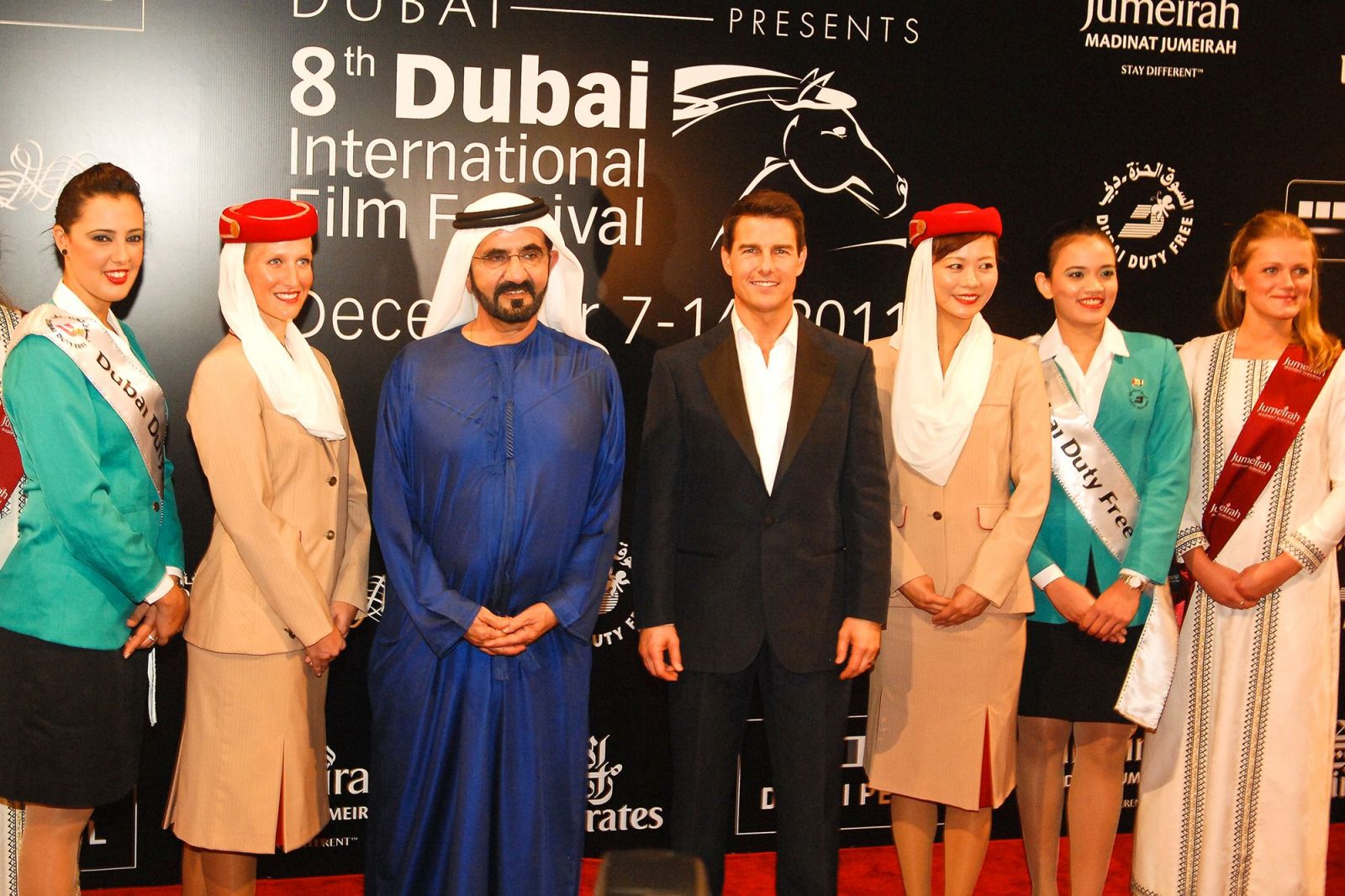 His Highness Sheikh Mohammed Bin Rashid Al Maktoum, Vice-President and Prime Minister of the UAE and Ruler of Dubai, poses with actor Tom Cruise at the premiere of Mission Impossible – Ghost Protocol at the eighth Dubai International Film Festival, co-sponsored once more by Dubai Duty Free.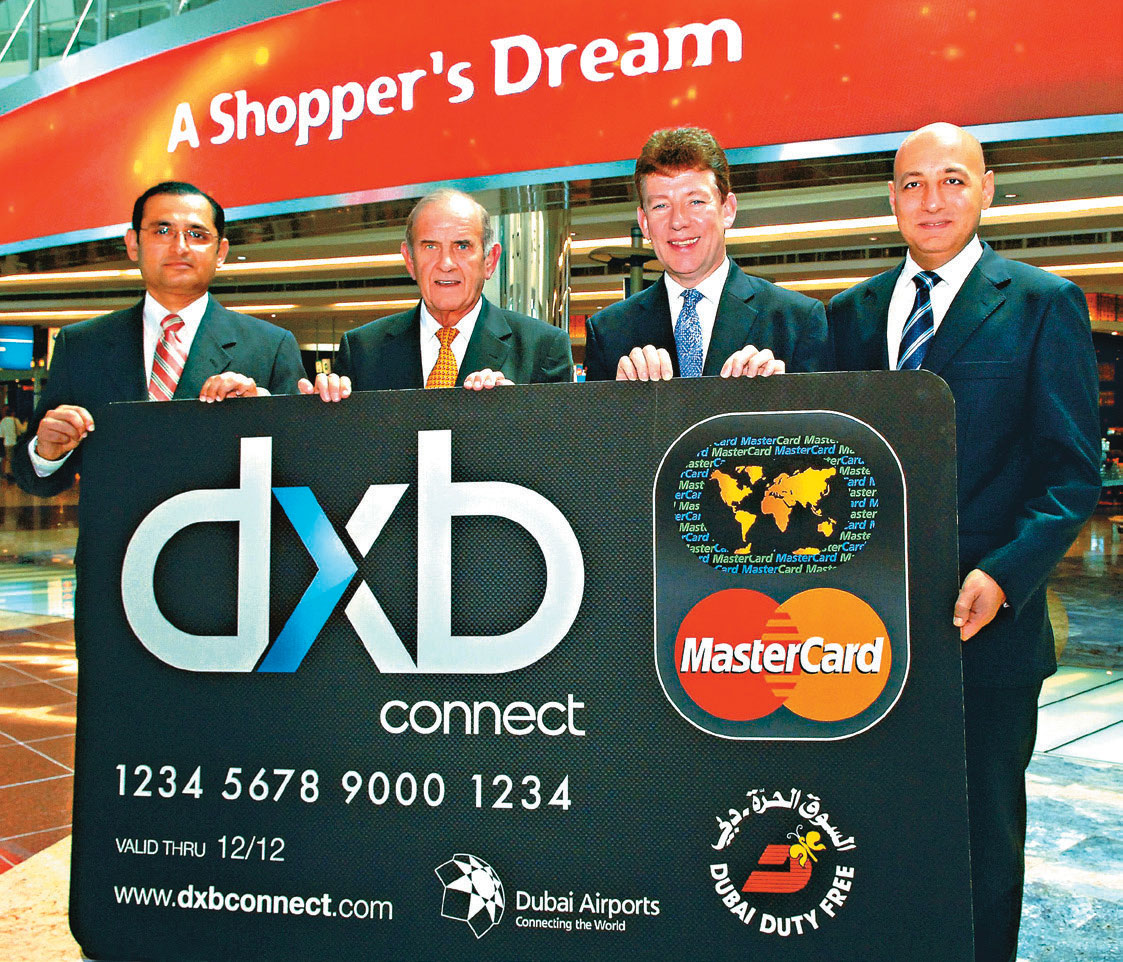 Colm McLoughlin launches the DXB Connect Card with Rajeev Kumar K., Vice-President and Head of Business Development, Prepaid Products, Middle East and Africa, MasterCard Worldwide; Paul Griffiths, CEO of Dubai Airports; and Ramzy Al Amary, Vice-President and Abu Dhabi District Manager, MasterCard Worldwide.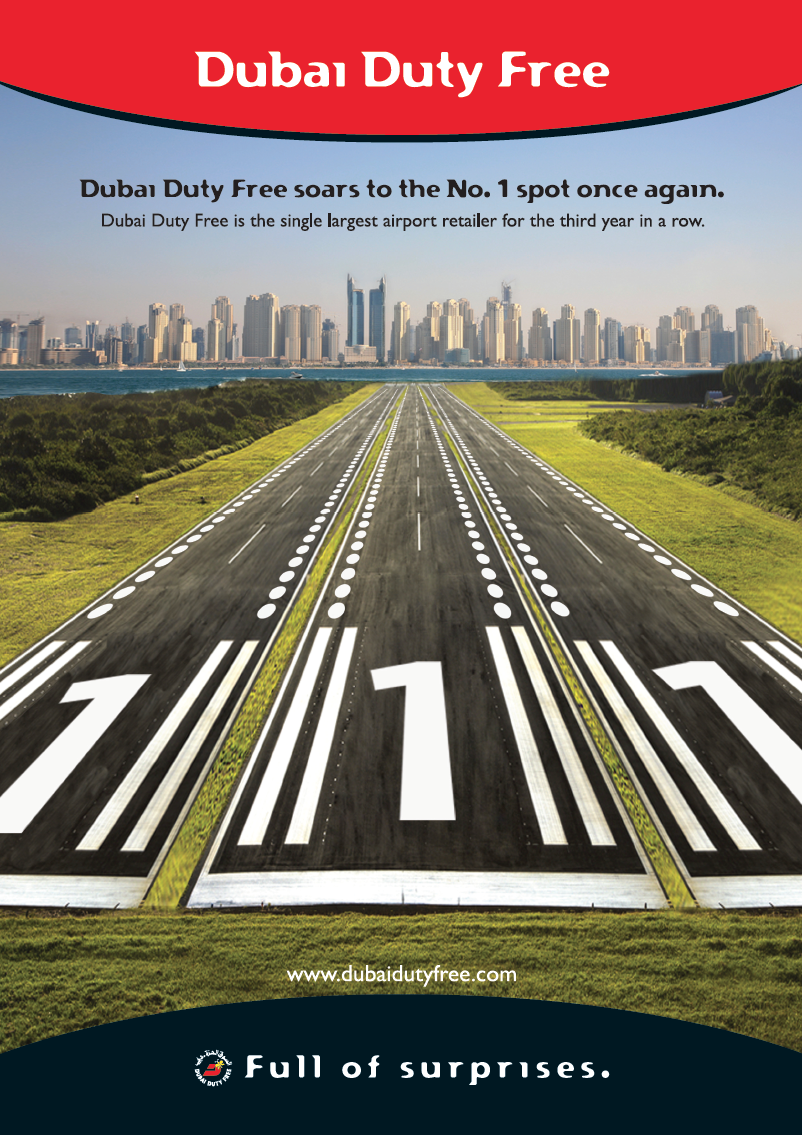 The year sees Dubai Duty Free retain its spot as the largest airport retail operation in the world in terms of turnover for the third consecutive year.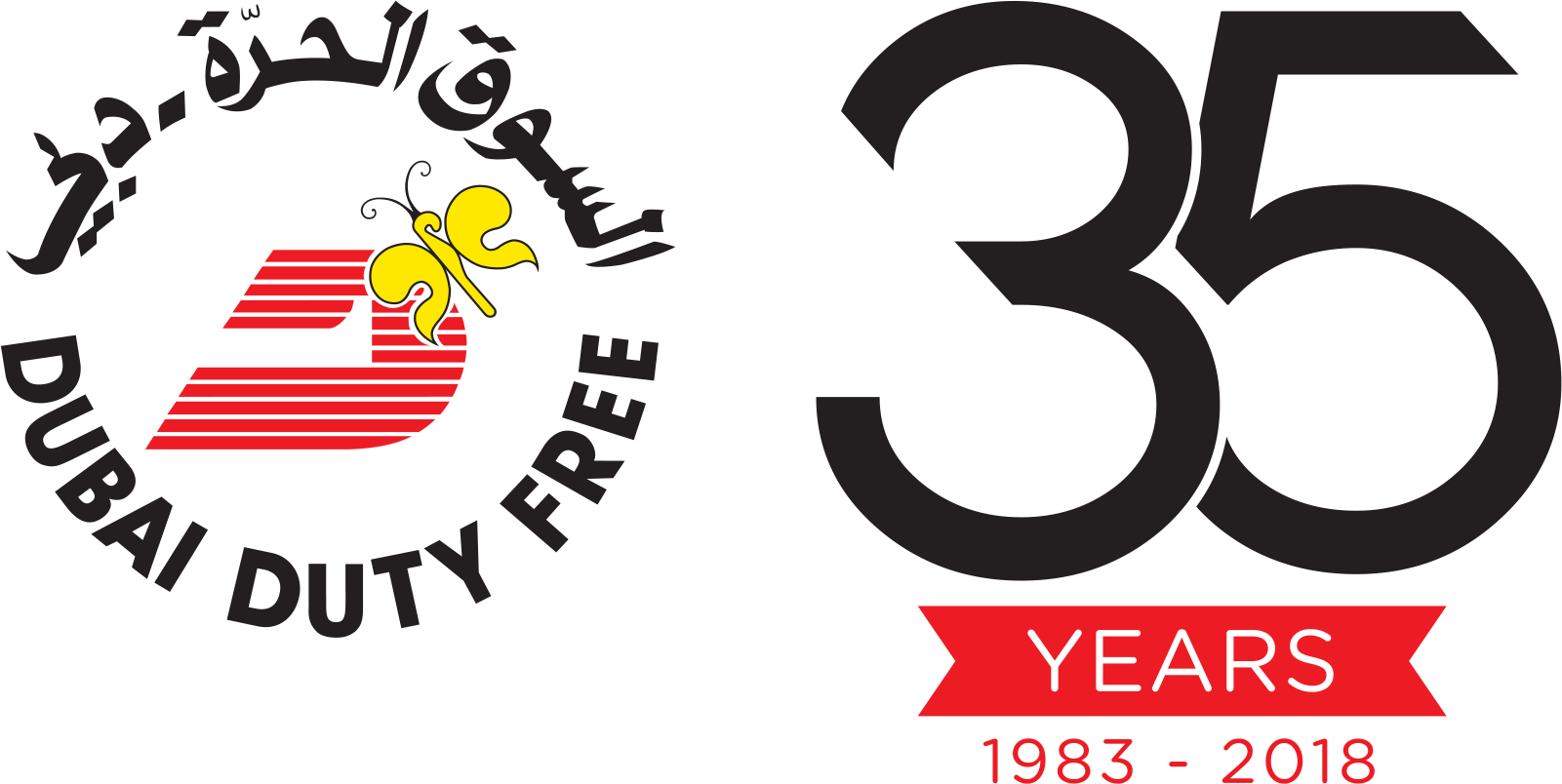 ---
The Moodie Davitt e-Zine | Spotlight Series – Special Report | 20 December 2018