---
Taking the in-house approach to cruise retail
MSC Cruises is spearheading the development of shopping through its own internal retail team. Kevin Rozario speaks to MSC Cruises Head of Retail Adrian Pittaway about the potential of the market.
MSC Cruises is the world's largest privately-owned cruise line having been launched into the sector by parent group, the Mediterranean Shipping Company, in 1970 with the purchase of its first liner, the Monterey.
Since then the company has forged ahead in the passenger cruise market. As of March 2019 the company had 16 ships and now claims to be the leading cruise line in Europe, South America, the Gulf and South Africa. The ambitious player is looking to further expand its geographical strength and says it has growth plans in the Caribbean and Asia.
Between 2018 and 2020, MSC Cruises is adding four more ships to its fleet as well as a private island, the Ocean Cay MSC Marine Reserve in the Bahamas (which will also feature shopping facilities). Total investment by the company for the 2014-2026 period is expected to be around €11.6 billion as MSC Cruises consolidates its fleet expansion plan.
On its current 16 ships, the company runs 160 stores through its in-house MSC Boutiques business headed by Adrian Pittaway – with Gebr Heinemann a major supply partner. Pittaway tells The Moodie Davitt Report why managing the business in-house ensures seamless development with the line's overall goals, and why retail is now gaining traction and profile.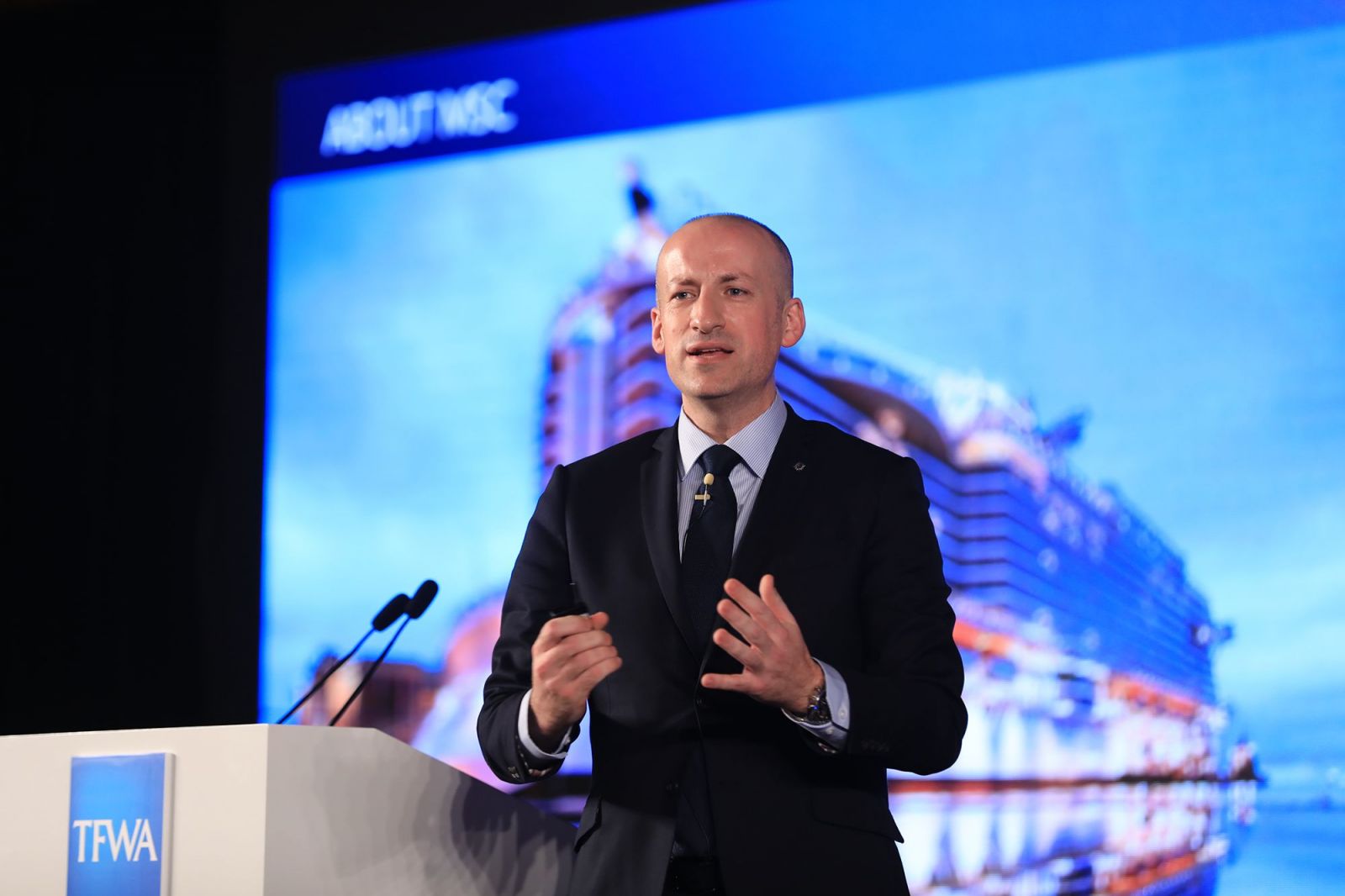 Adrian Pittaway (speaking at TFWA's China's Century event this year): "state-of-the-art retail experiences, delivered from over 200 premium brand partnerships".
The Moodie Davitt Report: How has the retail business changed compared to a decade ago?
Adrian Pittaway: Ten years ago, we had just nine ships in our fleet. The team at the time were just learning how to run onboard retailing with our first-wave boutiques. With limited experience we were experimenting with ideas, tests and trials: everything from shop design, location, categories, guest service, logistics and supplier input.
A decade later we have just won DFNI Global Cruise Retailer of the Year 2018 with some of the most state-of-the-art retail experiences, delivered from over 200 premium brand partnerships. Our new ships have innovative and dynamic retail areas with multi-category, multi-nationality adaptation and global logistics expertise.
You run the largest in-house operation at sea. How has it grown and what are the essential ingredients required for success?
The scale of the operation has risen organically as the company has evolved. We have 16 ships with over 160 boutiques on board – but we have a further 150 boutiques in the pipeline. That means by 2027 we will have over 300 boutiques in our fleet. The essential ingredients have been staying true to the core values, spirit and guest-experience priorities of MSC Cruises.
As the company has invested in innovation, technology, partnerships and guest adaptation, so have we. This integrated approach has allowed us to leverage company expertise in training, logistics, guest service, internal development, technology and cross-department cooperation. We have a unique position compared to some other cruise retail offerings which are simply focused on rented 'white space'. At MSC Cruises, with each new prototype we build and each new cruising concept we create, we are pioneering our approach to retailing in the same vision.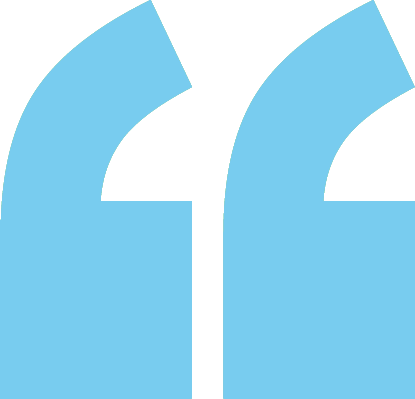 "We started in luxury watches and jewellery but are expanding our range of luxury products with accessories, beauty, liquor and own-brand merchandise."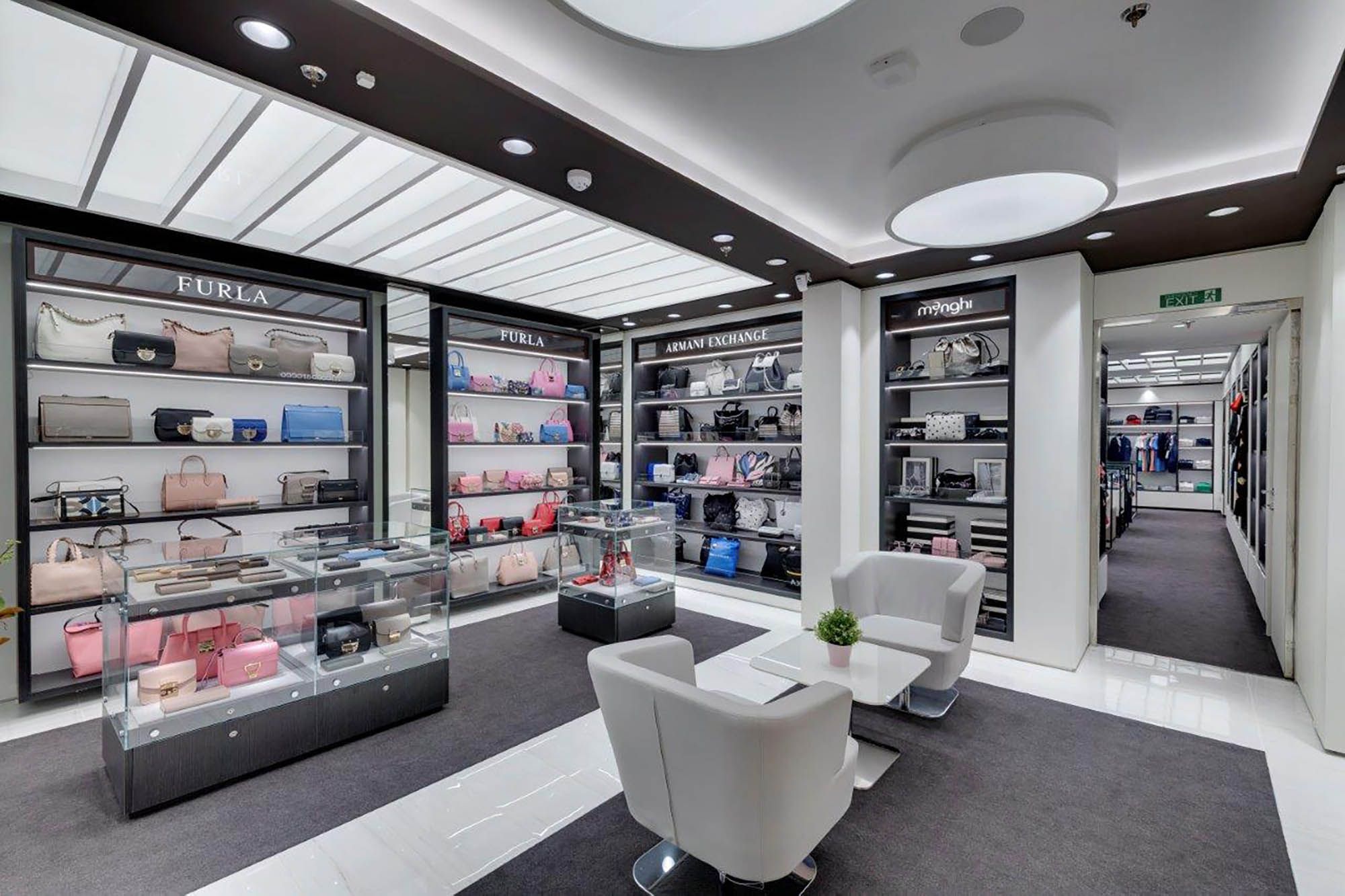 Fashion is an expanding category for MSC cruises. Shown here part of the offer on MSC Bellissima.
Do you adapt your assortments greatly depending on cruise itineraries and/or nationalities – or can you deliver a core offer and tinker at the edges?
With over 170 nationalities on board we maintain a huge variety of brands, assortments, product ranges and retail spaces, bolstered by ever-evolving promotions, logistics, training and category variations. These all need to be worked out, adapted and improved over time.
We have a close relationship with our partner brands, offering a lot of direction and knowledge to help them tailor their offer. The retail offer in a ship in China versus one in the Caribbean has a very different set-up. There are, however, some consistent elements throughout all ships – particularly in relation to global brands, or in terms of our exclusive MSC Cruises range.
High-end jewellery & watches are a key category. Do you expect more luxury products across new categories – or a move in the other direction as cruises attract a wider demographic?
High-end merchandise works well in cruise retail because of the length of time passengers are sailing, the quality of service they receive and the opportunity they have to treat themselves. We started in luxury watches and jewellery but are expanding our range of luxury products with accessories, beauty, liquor and own-brand merchandise. With the launch of our luxury cruise ships starting in 2023, we will ensure our retail experience fully meets the high-end expectations of cruise customers.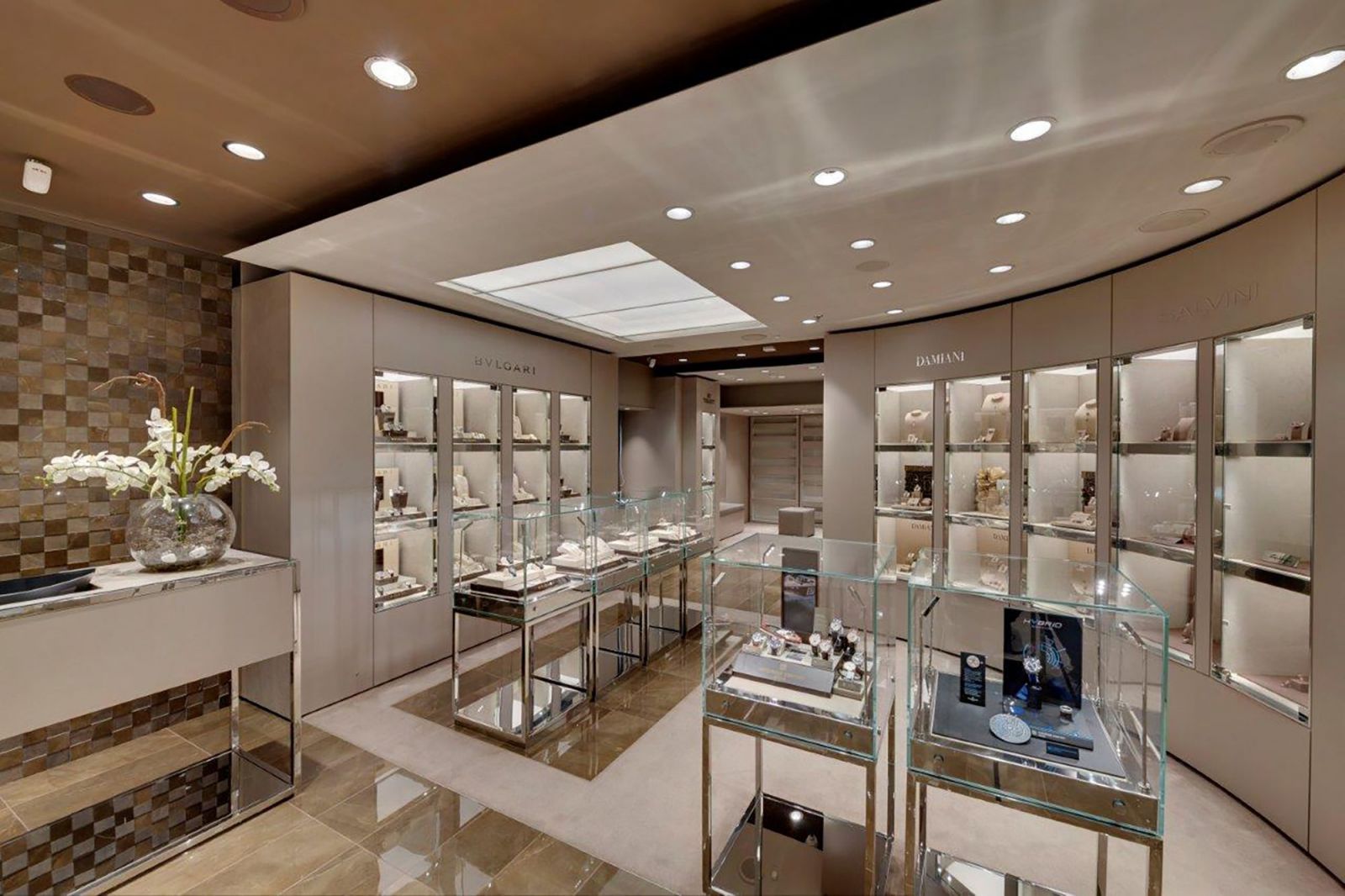 High-end jewellery and watches on MSC Seaview.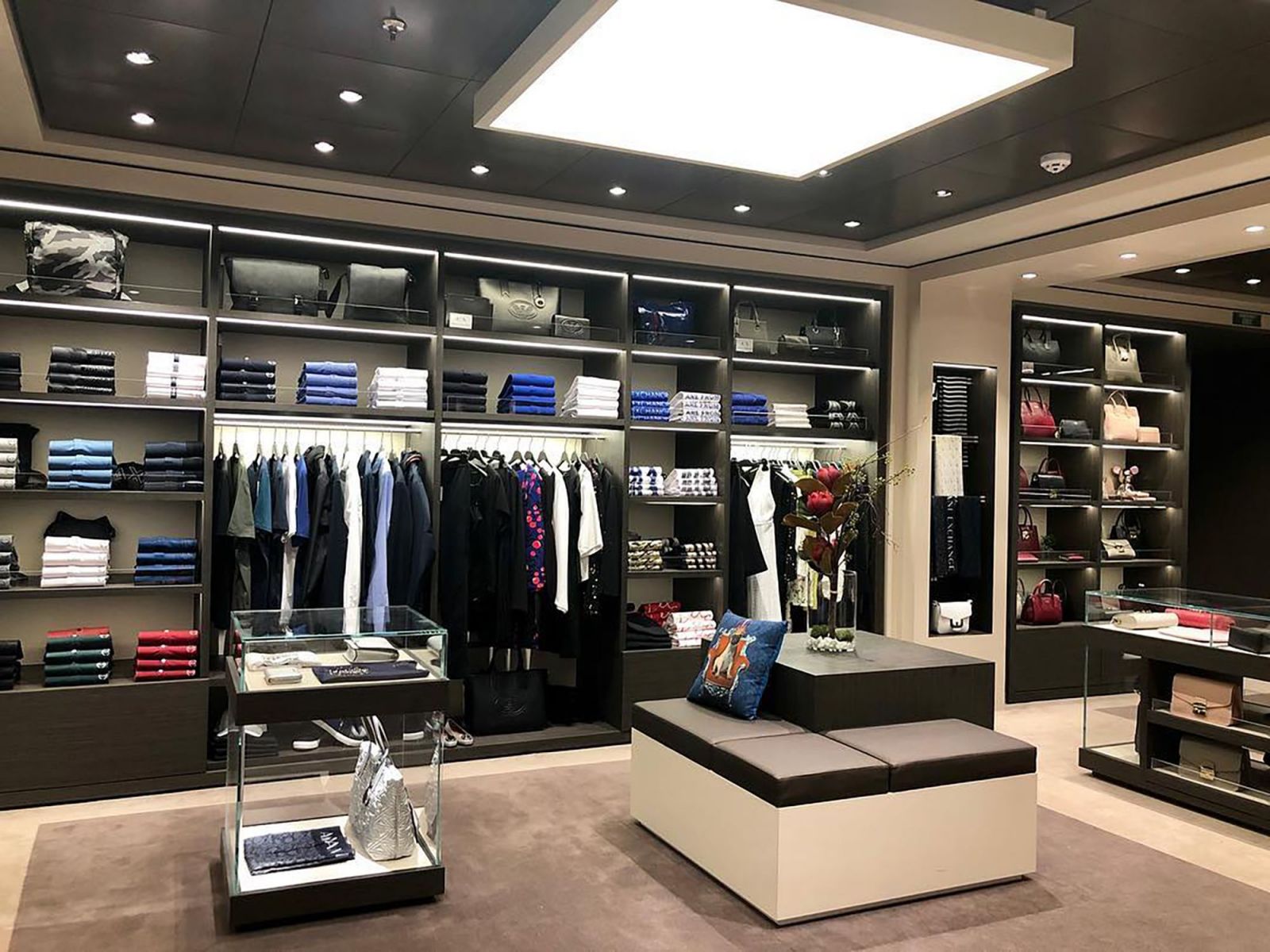 Selected fashion brands featured aboard MSC Seaview.
The cruise channel is attracting more attention in travel retail. What, in your view, is the main reason for this and what factors may impede market growth?
The cruise industry is still in exceptional growth, driven by high demand and high investment. The flexibility of cruise ships allows them to be positioned where the demand is. With over 120 cruise ships on order books globally the investment is exceptional.
There are four to five dominant companies that continue to deliver what guests want wherever they are and wherever they are from. MSC Boutiques is unique in being able to grow and plan alongside our parent company. It means that as we prepare for 13 new ships over the next seven years we can develop the retail offering alongside the design of the ship.
Impediments to growth are the high rents concessionaires will have to pay cruise landlords for generally short-term contracts. This will affect growth as it means shorter-term thinking (rather than) developing long-term collaboration with brands. A 'Trinity' approach between cruise lines, retail operators and brands is therefore critical.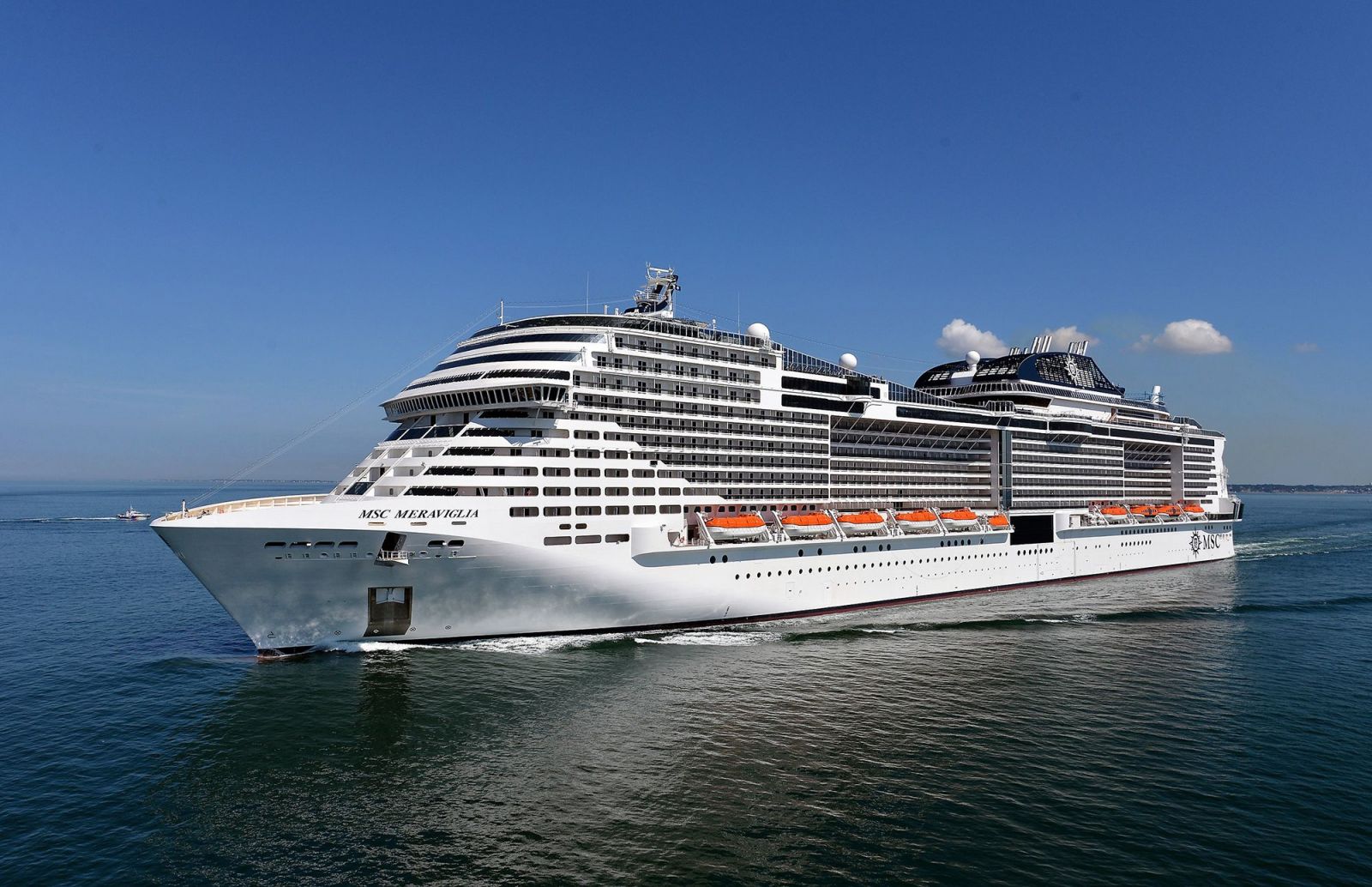 MSC Meraviglia was the lead ship of the cruise line's Vista Project vessels which also includes MSC Bellissima.
Asian growth slipped in 2018 according to CLIA, but do you see Asia as a focus in the coming years – and that retail here will become a priority?
Asia is important, but for us onboard retail is a priority in all markets: there are many where the onboard spend is just as important as China, for example. In the longer term cruise retail will become more diverse, localised and differentiated to meet the needs of guests who will demand more than just mall-style luxury. This is not only about luxury, it is about the experience, the events, the retail entertainment and the personal service.
In the Caribbean – the world's biggest cruise market – what sort of retail offer might lift sales?
The Caribbean has some excellent-spending passengers but requires a unique approach. In my view, this market is very mature but lacks fresh thinking. There are too many offerings that have followed a tried-and-tested model. With the introduction of MSC Seaside [fully deployed in the Caribbean and Gulf of Mexico in the 2019 season] we created one of the most innovative cruise ships in the world, including the retail offer.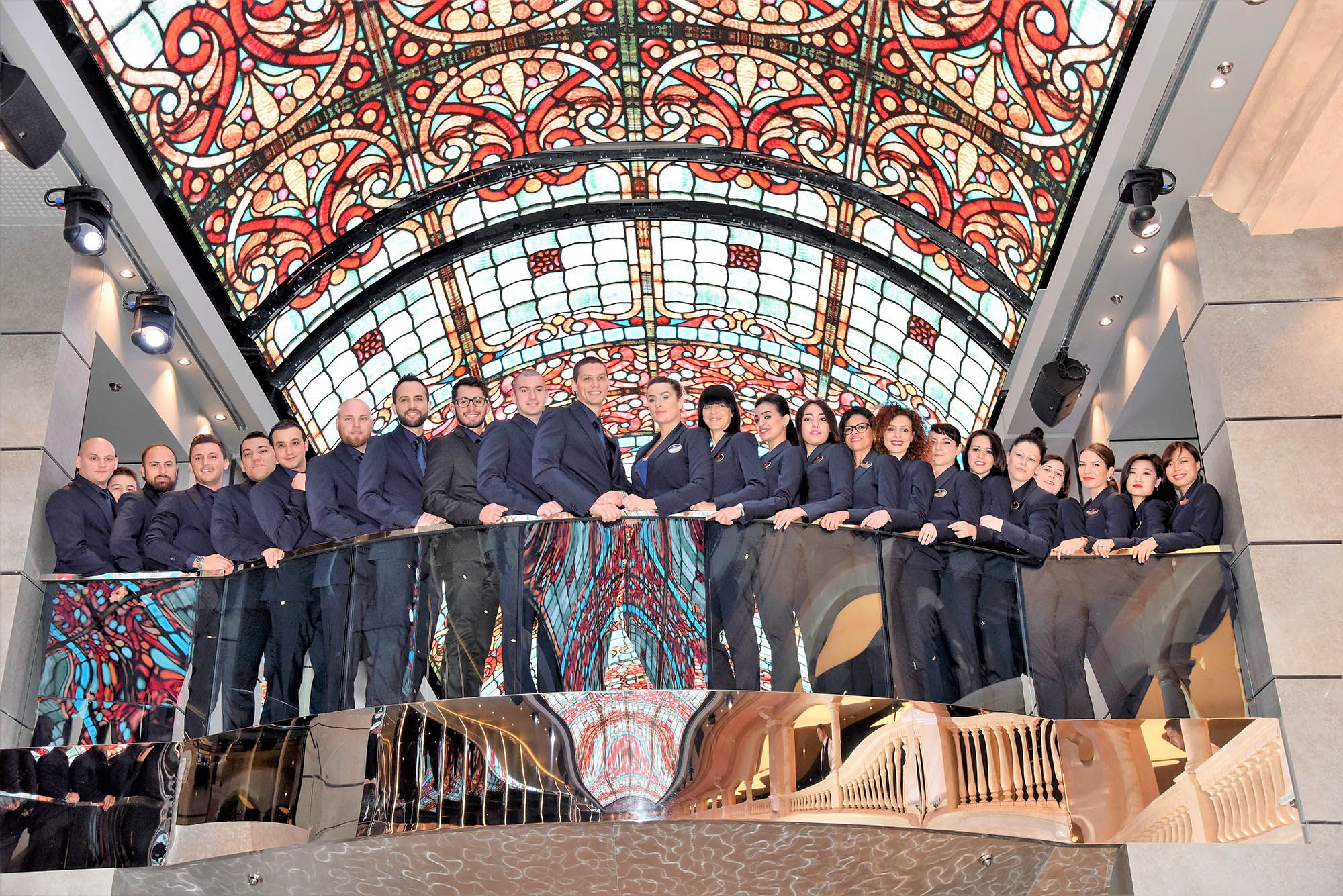 Members of the growing MSC Boutiques team.
Is MSC committed to keeping retail in-house or do you see a time when the business (or parts of it) may be outsourced?
MSC Cruises is a family company with a family spirit and, as such, all parts of the operation are run in-house, including our retail business. We have strong long-term brand partnerships, which are always coordinated and handled by our internal retail team.
If you had no constraints, what change would you make to ensure onboard retail sales made an even bigger contribution to company revenue?
Using technology… to create a dynamic onboard retail experience as varied as our 211 different ports of call.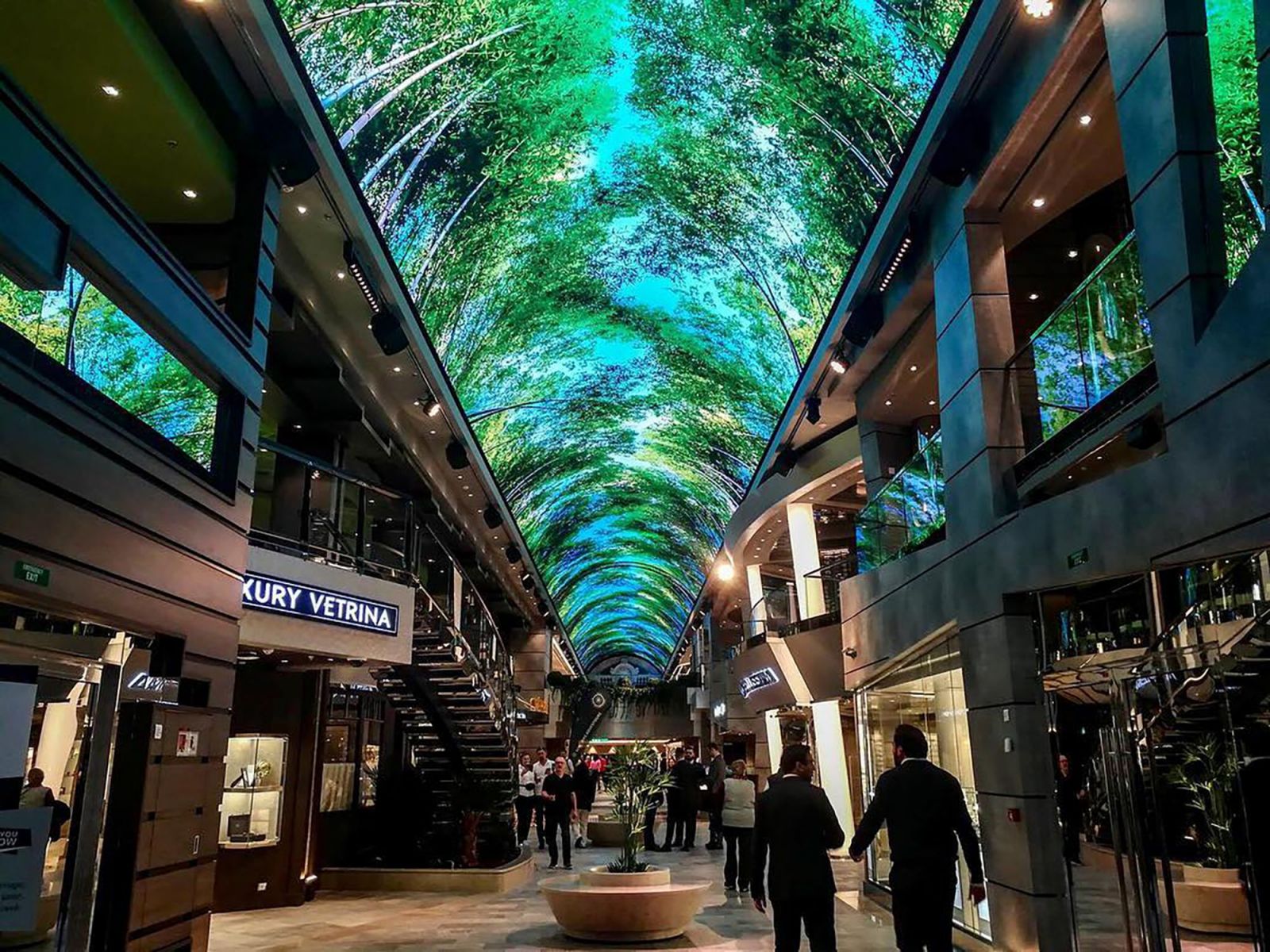 An arresting visual enviroment for shopping on MSC Bellissima.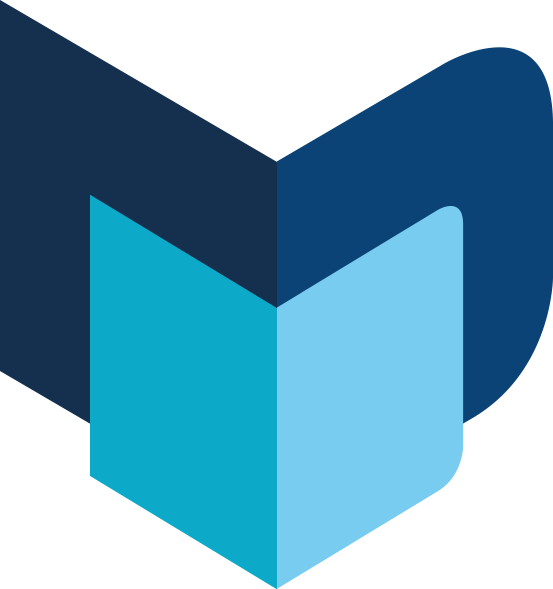 ---
The Moodie Davitt eZine | Issue 260 | 7 May 2019