 THE MOODIES AWARDS 2019
---
Marketing campaigns
Best Collaboration Campaign & Best Launch/Relaunch – Brand
Cartier – Santos de Cartier x DFS Big Bang – Joint Winner
As marketing campaigns go, they don't get much bigger and much more ambitious than the collaboration between Cartier and DFS to mark the launch of the Santos de Cartier Collection.
This full 360° marketing partnership featured digital, social media, CRM, experiential retail, and instore visibility as well as instore events, cocktails and dinners. Resulting in almost 500 pieces sold across the channel in just under three months and far exceeding the targeted revenue, the partnership is a blueprint for how a brand and retailer can join forces to deliver exceptional campaigns.
Best Collaboration Campaign
The Shilla Duty Free – The Beauty House with LaPrairie – Joint Winner
The Beauty House campaign, a collaboration between The Shilla Duty Free and LaPrairie, was an expertly executed KOL-driven campaign that delivered some of the most impressive levels of enegagement seen in this year's Moodies Awards.
With over 55 million impressions and 3.3 million direct engagements via Weibo, Yizhibo and Instagram, the Beauty House campaign impressed the judging panel with the scale of its audience and how well the partners planned the various enagagement touchpoints.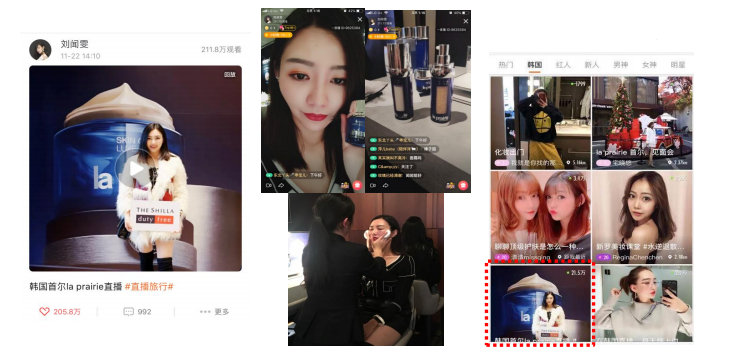 Best Omnichannel Campaign
L'Oréal Travel Retail Americas – Lancôme L.A Lip Art – Winner
The judges felt that this 'pop-up' campaign delivered impressively against very clearly deliniated aims: to "wow, recruit and reward" shoppers.
With a target audience of Chinese female passengers aged between 20 and 50, a memorable customer experience was delivered in a highly personalised way via an immersive omnichannel strategy.
Highly Commended
Shiseido NARS Lip Gallery
Highly Commended
L'Oréal – #YSLBeautyHotel
Best KOL-Led Campaign – Airport
Changi Airport Group – #BelanjaDiChangi – Winner
The judging panel recognised the incredible effectiveness of this Instagram-driven KOL campaign to increase Indonesians' awareness of the retail offerings at Changi Airport. Through the course of the campaign #BelanjaDiChangi generated over 19 million impressions.
Changi Airport was not only able to increase the awareness of its wealth of shopping options to Indonesian travellers, but also to entrench its position as their transit point of choice.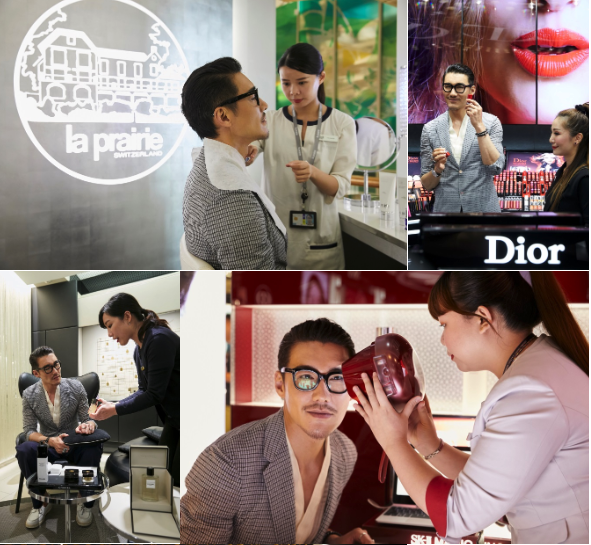 Best KOL-Led Campaign – Retailer
The Shilla Duty Free – Beauty Class –Winner
This co-marketing initiative delivered by The Shilla Duty Free and various beauty brands garnered huge social coverage thanks to its KOL/Wanghong-driven strategy.
Featuring channels such as Yizhi, Weibo, WeChat, Meipai, Instagram, Xiaohongshu and Kaola the campaign impressed the judges with the sheer scale of its social buzz: 180 million impressions and over 70 million interactions from 360 postings by KOLs.
Best KOL-Led Campaign –
Food & Beverage Operator
HMSHost – Eat Well, Travel Further – Winner
This highly-successful influencer partnership campaign aimed to deliver an authentic and organic channel of promotion to an audience who identify as having a need for health-orientated products when travelling.
The #EatWellTravelFurther campaign, which was promoted primarily on Instagram, helped HMSHost boost its engagement rates and followers on the platform, while also increasing its visibility on Twitter and Facebook.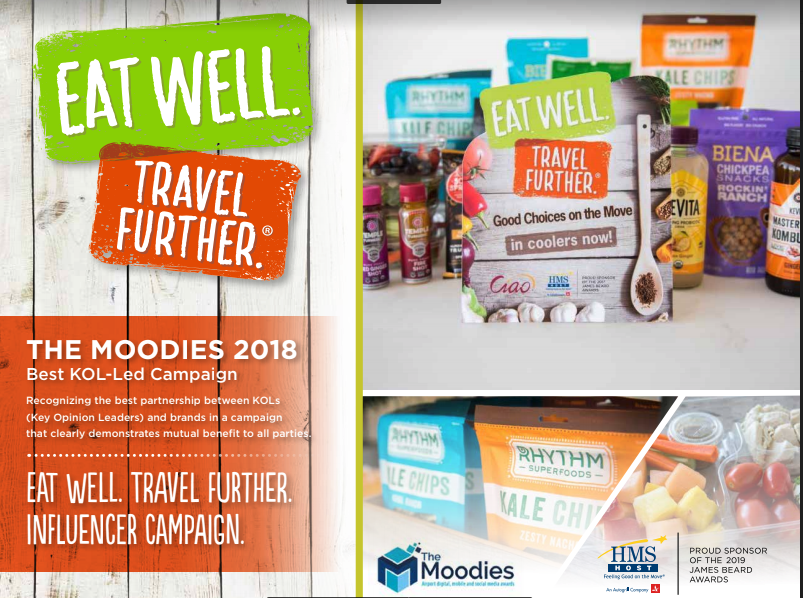 Best KOL-Led Campaign – Brand
L'Oréal Travel Retail Americas –
YSL Dare to Stage – Winner
The judging panel were particularly impressed with one of the key goals of this innovative campaign from L'Oréal Travel Retail Americas – to firmly position duty free as a preferred shopping channel through a relatable Sense of Place link between YSL Beauty and the destination of Los Angeles.
This channel-specific campaign resulted in over 26 million impressions and 115,000 social engagements, with 18 million impressions (69%) and 112,000 social engagements (97%) from KOLs.
Best Launch/Relaunch – Airport
Copenhagen Airport – New Shopping & Restaurant Area – Winner
The judges were particularly impressed with Copenhagen Airport's commitment to delivering against clearly defined objectives. As a campaign it was acutely aware of the difficulties it faced, yet managed to address each one and deliver the engagement and understanding it set out to achieve.
With target group review analysis highlighting that the campaign made them more likely to visit the new area, it was clear to the panel that the relaunch marketing campaign had been a resounding success.
Best Launch/Relaunch – Agency
JCDecaux – Hong Kong International Airport Huawei Mate 20 Pro – Winner
With the clearly-defined objective to enhance Huawei brand awareness in the channel, JCDecaux delivered over 3,000 photo-taking and sharing enagagements over the festive period for its client. Integrating a wide range of digital executions as part of its Interactive Zone execution at Hong Kong International Airport, JCDecaux delivered impressive ROI and even greater onward sales leads for Huawei over the course of the seasonal campaign.
Best Launch/Relaunch – Brand
Diageo – White Walker – Joint Winner
This high-profile campaign was targeted across 60 airports internationally over a period of three months and was strategically designed to recruit the next generation of whisky drinkers and drive broader penetration within the sector for Diageo.
Using a mixture of pre-travel, paid social posts, digital airport advertising, and shelf and storefront makeovers, the sales results were astonishing – delivering over US$5 million worth of retail sales in the first two months, equating to over 1,800 bottles per day.
Best Competition – Commercial Operator
HMSHost – Channel Your Inner Chef – Winner
The panel were particularly impressed with the campaign's commitment to creating an experiential event that increases HMSHost engagement between travellers, as well as with its airport partner.
The campaign generated an impressive number of new followers across HMSHost's social channels and delivered over half a million impressions.
Best Competition – Airport
Kempegowda International Airport – 10 Week Celebration – Winner
The judges saluted the levels of engagement this innovative and inclusive campaign delivered. Across the 21 days, the Music Terminal received over 17.4 million impressions on Facebook and almost 200,000 impressions on Instagram.
Over 250 artists from across India registered, sent in their entries and competed to perform live. Ultimately 45 artists and bands were selected to perform live at the BLR Airport terminal.
Highly Commended
George Best Belfast City Airport in partnership
with Lighthouse Communications – 12 Days of Christmas
Best CSR-Focused Campaign
– Commercial Operator
HMSHost – Food Fight for Veterans – Winner
This impressive campaign drove unprecedented
results for the retailer, delivering more than 60 million media impressions, one of the largest media efforts of any marketing campaign in HMSHost history.
There were over 2,000 burger and beer pairings sold during the promotional period, and the campaign raised US$22,500 in funds to donate to the HMSHost Foundation to support its Veteran philanthropic partners.
The campaign also drove over 125,000 impressions through its digital efforts around #HMSHostFoodFight through viral video, sponsored content campaigns, and organic social engagement.
Highly Commended
Aeropuerto Internacional de Carrasco –
First Flight School of Football
Best Use of Real-time/Geolocation
Shiseido Travel Retail – Dolce & Gabbana Light Blue & The One – Winner
This highly-successful geolocation campaign was tasked with reinforcing the awareness of the Dolce & Gabbana brand, engaging and re-engaging interested consumers to maximise sales potential and to drive footfall across travel retail counters.
Driving over 19 million impressions and over 100,000 clicks, the campaign utilised sophisticated geotargeting as well as specific geofencing filters to hyper-target consumers and drive spend.
Highly Commended
William Grant & Sons – Make it Monkey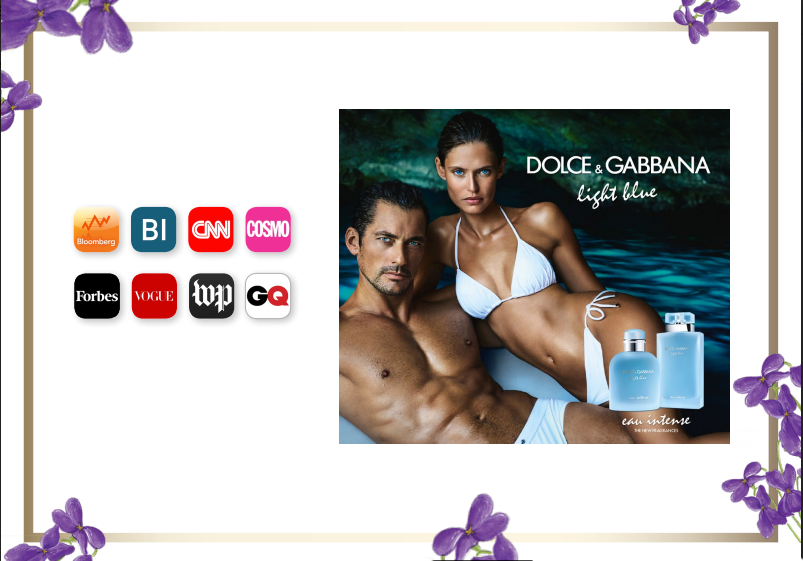 Best CSR-Focused Campaign – Brand
Distell – Amarula World Elephant Day
The global 'Don't Let Them Disappear' campaign to raise funds for the fast disappearing African elephant captured travellers' attention through a 360-degree initiative. It began pre-arrival at the airport – including live interviews, social media posts and TV advertising. Awareness continued at the airport via large-scale digital advertising and instore promotions featuring World Elephant Day merchandise which customers could then use back home.
The results of this important campaign caught the attention of the panel: the total number of social and digital impressions was over 31 million, far exceeding the goal of 14 million.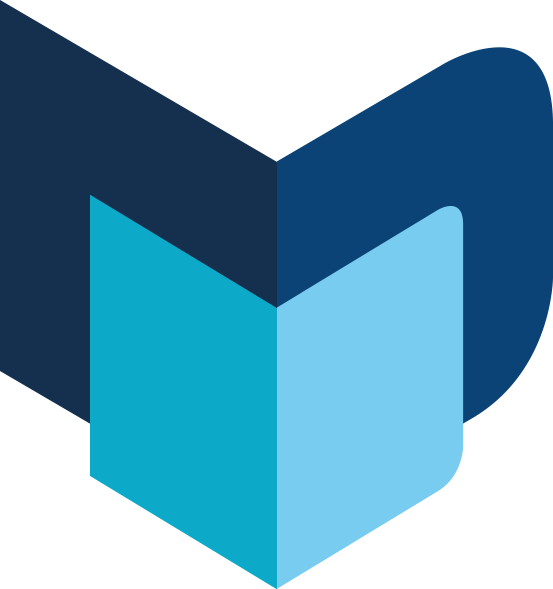 ---
The Moodie Davitt eZine | Issue 260 | 7 May 2019