Artist Arina Labikova's new exhibition at Moscow Domodedovo Airport aims to take travellers on a journey of personal transformation.
Moscow Domodedovo Airport is reflecting on the personal transformation made when an individual starts a journey to explore his or her limits and change.
An exclusive new art exhibition, called 'You are the Destination', features works by artist Arina Labikova. It is running at the airport until 13 May, 2019.
The personal journey explored in the exhibition is especially apt for an airport as it ties in with the nature of travel. The artworks express memories and dreams, premonitions and hopes, according to the artist. The exhibition serves as a starting point for millions of passengers to "explore inner alterations and make discoveries at the destination".
Start of a journey: Artist Arina Labikova's video captures the excitement of exhibition launch day.
Moscow Domodedovo displays paintings in the 22 metre-high eastern atrium on the passenger terminal's first floor. The atrium's glass façade creates open and free art spaces, with the natural lighting revealing textures and shapes in Labikova's paintings, according to the airport.
Fine art expert and curator at art agency DAS [which stands for Dedicated Art Souls] Anna Zachinyaeva-Tsvetkova commented: "Labikova's works are sensual, full of different feelings and energy. Her paintings capture raw emotions and treat them with the utmost delicacy. [She] embraces colours to express her thoughts and communicate with the world."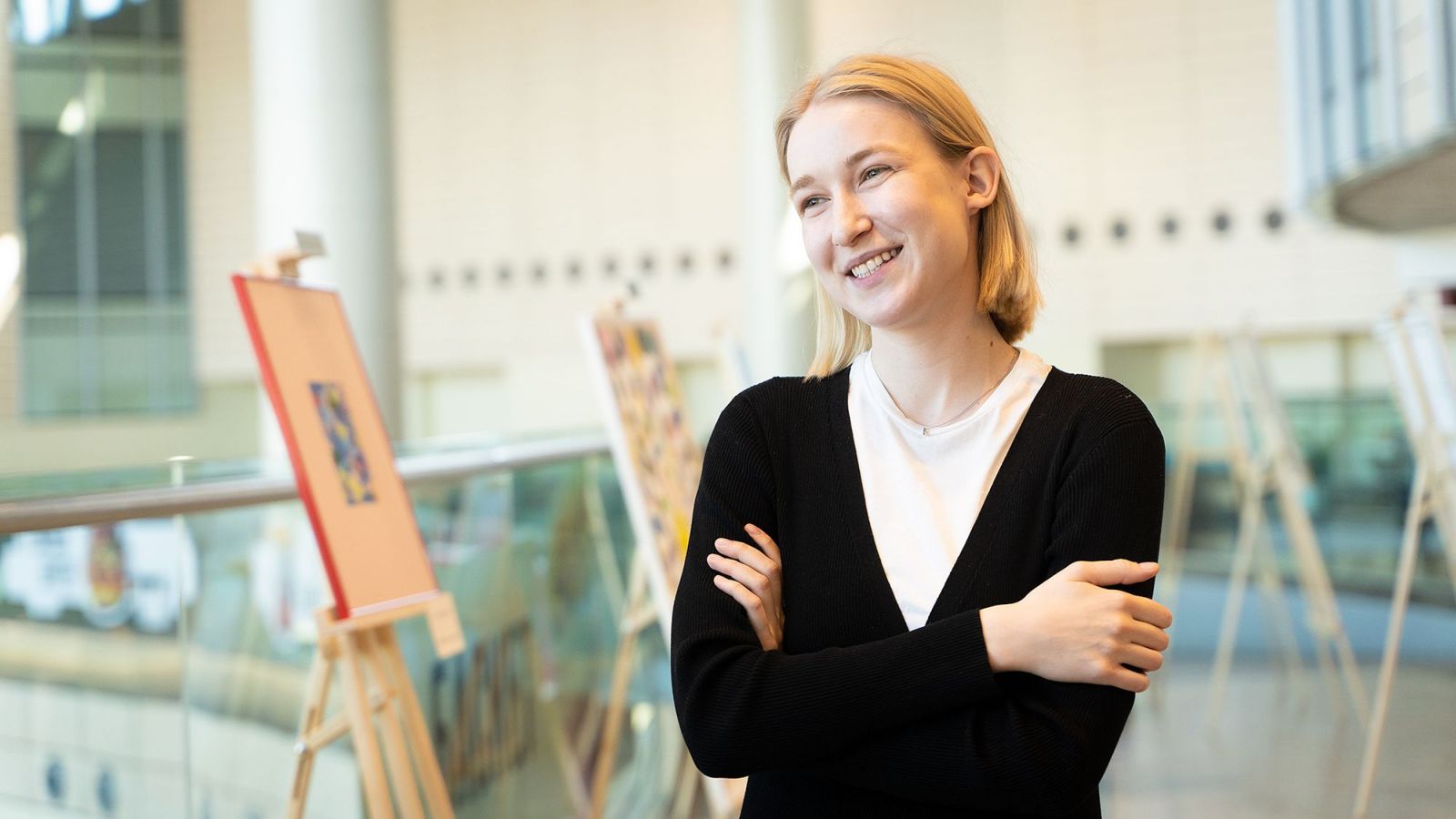 Arina Labikova's artworks reflect on personal transformation and detail raw human emotions. [Photo: Alexey Prikhodko].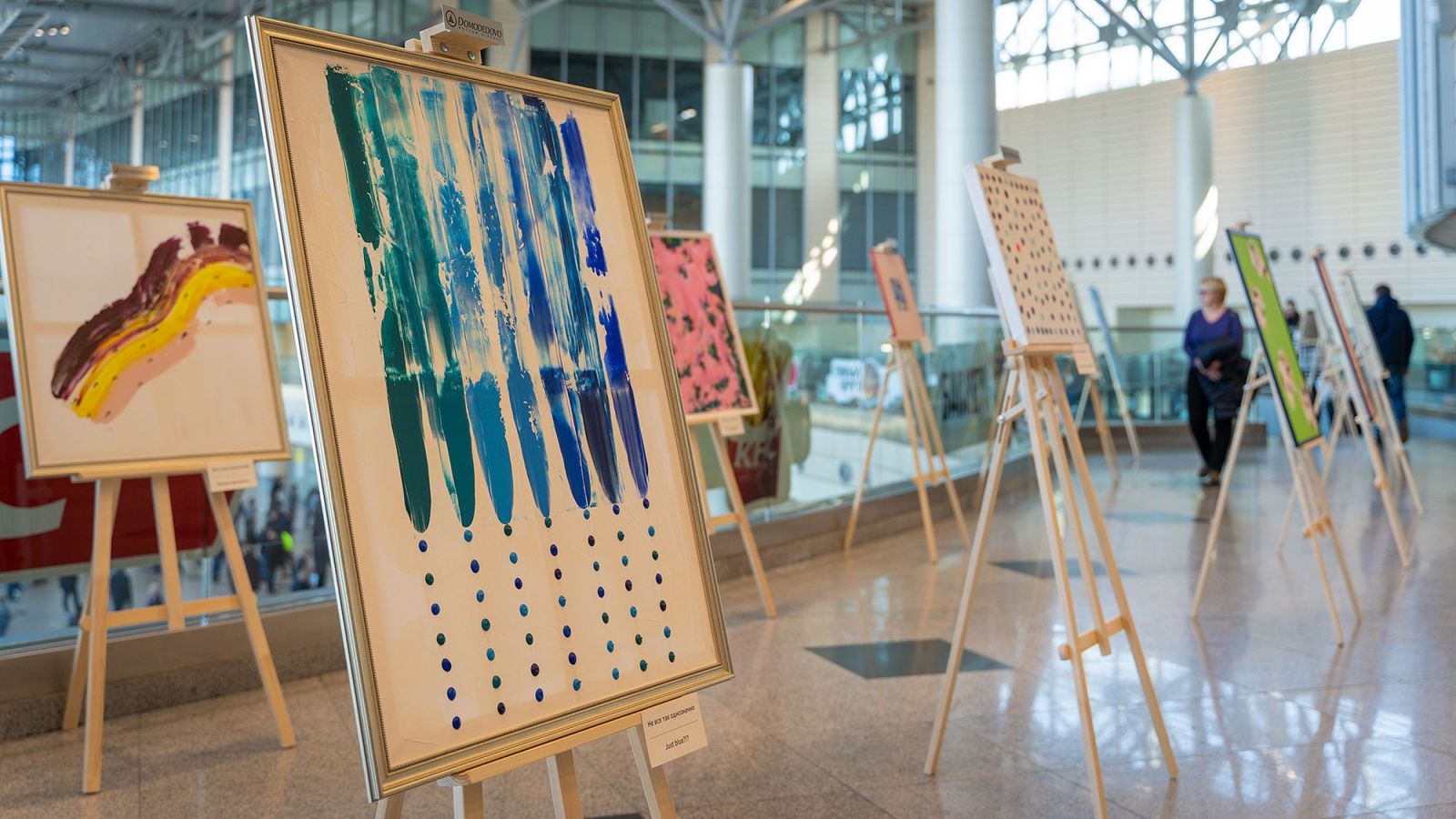 Travellers may discover an unexpected destination at Moscow Domodedovo. [Photo: Alexey Prikhodko].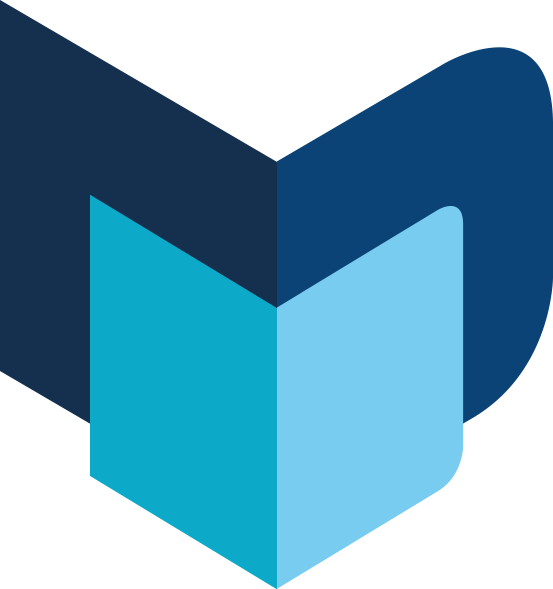 ---
The Moodie Davitt eZine | Issue 260 | 7 May 2019