---
Why airport F&B must move out of its comfort zone
Domestic food & beverage operators must listen and react to consumer demands at an ever-increasing rate in order to survive. Nick Goddard-Palmer, Co-Founder of travel retail consultancy , explores whether the offer at the airport is evolving quickly enough to meet these new trends, and whether improvements could be made by encouraging wider perspectives.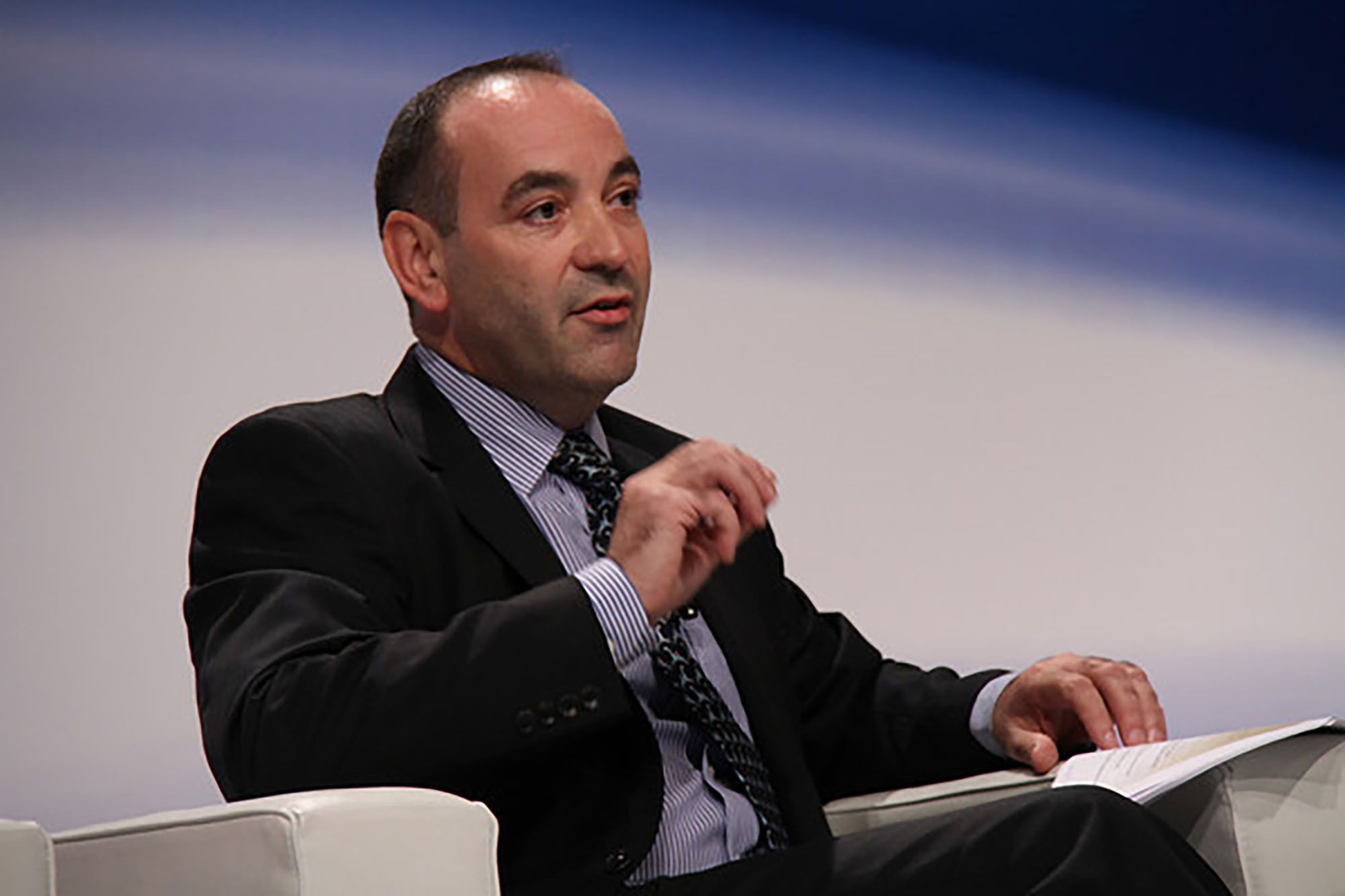 Nick Goddard-Palmer: "If we were to take any viable airport portfolio and place it in a typical, but busy, high street, how would each concept perform under free market conditions?"
The UK high street bakery chain Greggs gave credit for a 9.6% rise in sales in only seven weeks to the launch of a vegan sausage roll.
In the past, the very thought of a vegan sausage roll appearing on a menu, let alone that of a major high street bakery with 1,953 stores, would be unusual in itself. But today we live in transitory times where change is no longer a choice.
So why is this relevant and why has this made (UK) national headlines? Have the great British public all suddenly fallen in love with vegan pastry products? Possibly, but surely the call to action here is not the humble sausage roll but underlying consumer influence that is driving market conditions and the operator's ability to stay two steps ahead of demand.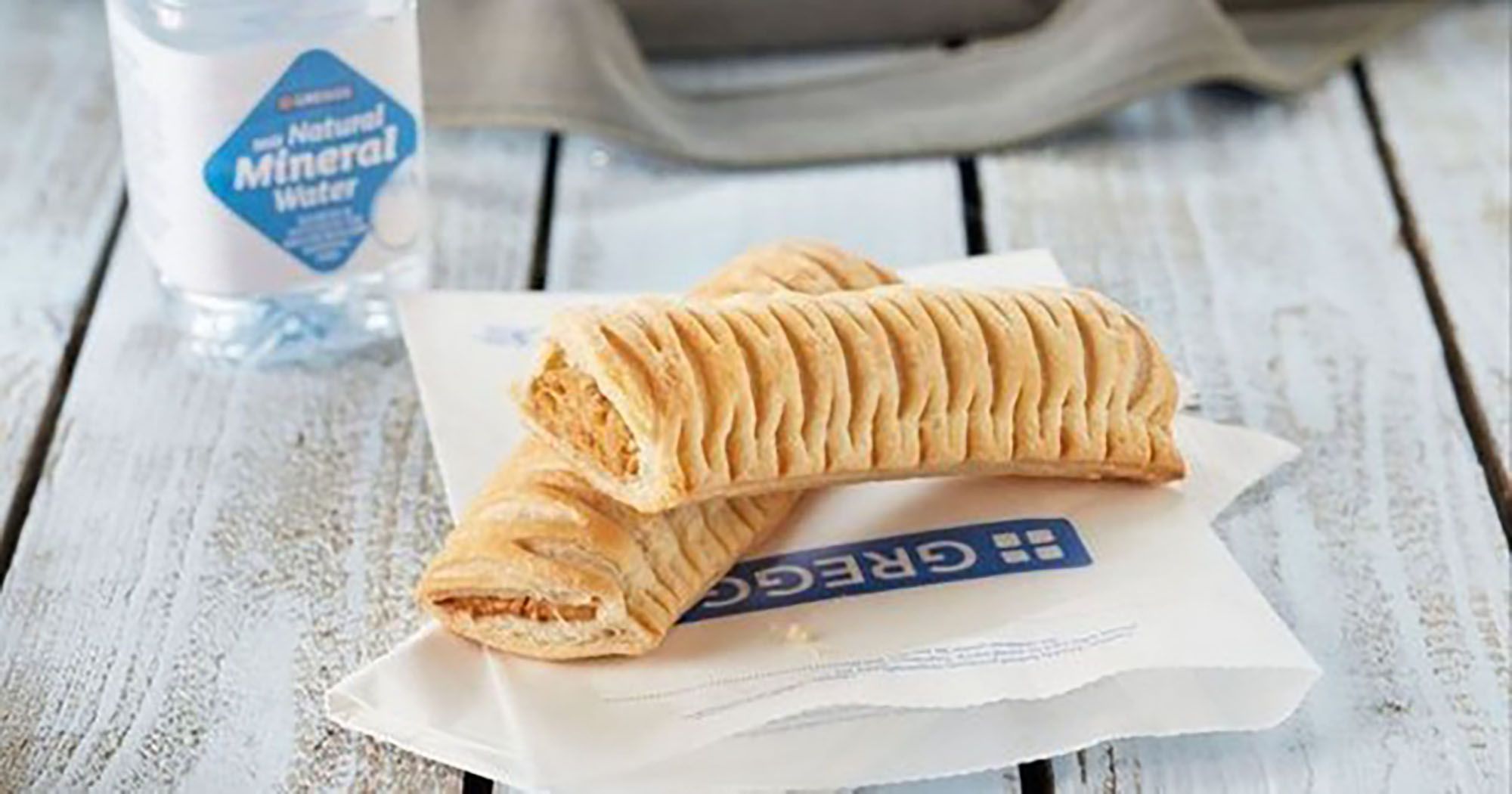 Changing tastes: Greggs' launch of a vegan sausage roll generated strong customer and media attention.
Further evidence of operators paying close attention to the market is McDonald's recently launching a plant-based, vegan/vegetarian-friendly Happy Meal and wrap, while UK supermarket chain Waitrose's fishless fish fingers were made available in time for this year's 'Veganuary' [in which participants go vegan for the month of January].
The domestic market is having to adapt quickly, and those who are not working ahead of the curve omit to do so at their peril. The high street restaurant operator's ability to evolve their brand and meet this new reality head-on is daunting. Celebrity chef-led concepts have been joined by an ever-increasing list of high street brands, including Giraffe, Byron, Tim Hortons, Outback, The Cheesecake Factory and even Subway, in stopping and rethinking strategy.
Risks that can adversely impact brands' relevance can come from all quarters. These could be: changing consumer perception; an overheated or saturated market; unsustainable rapid growth; brand dilution; rent increases; escalating staffing costs; a sluggish response to shifting market forces and consumer preferences; or even simply a poorly chosen commentary that goes viral.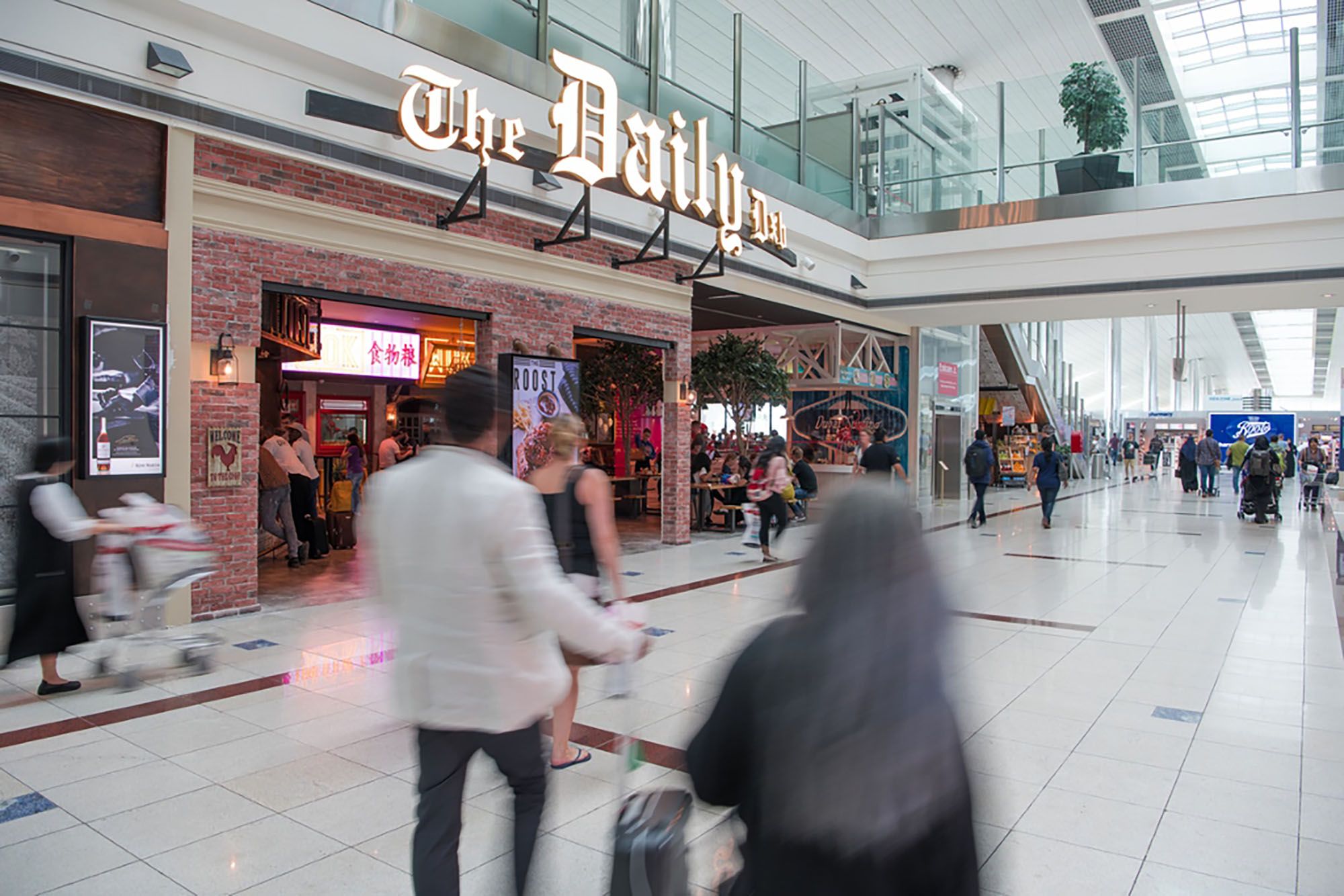 Responding to consumer trends: Lagardère Travel Retail's The Daily DXB food hall at Dubai International aims to guide travellers on a culinary journey, offering street food from across the globe.
The high street has to listen and react to consumer demands at an ever-increasing rate in order to survive. And those demands are varied, mirroring the diversity you will find within any capital city. The range of cultures, tastes and levels of disposable income in a metropolitan demographic dictate a large choice of cuisines, styles and price brackets. An airport mimics the diversity of a city, so why doesn't it reflect this in its offer?
Walk the streets of the same capital city and you will probably come across an unassuming space filled with humble food stalls. This is the space that encapsulates the very essence of free market conditions, where urban food influences evolve and affect opinion. There you will find street vendors who adapt their menu, style, flavours and even sales pitch on a whim. Understanding the need for variety, each vendor has their own identity, originality and authenticity along with a loyal customer base. Young, old, suits and jeans, city traders and construction workers all positively engage with traders who are all too pleased to personalise any dish.
With no more than two or three staff per stall and an abundance of vegan and gluten-free options, food on offer may include freshly steamed Chinese buns, Caribbean rotis, American corn dogs, vegan sushi, jackfruit burritos, or vegetarian samosas with homemade, fruit-infused chilli dip. Or it may be Persian oven-baked saffron and orange chicken served in fresh pitta, trays of Caribbean Jerk chicken with rice, sizzling Korean and Mongolian barbecues, home-reared pulled-pork baps, Arabic mezze or bubbling, aromatic Cajun stews.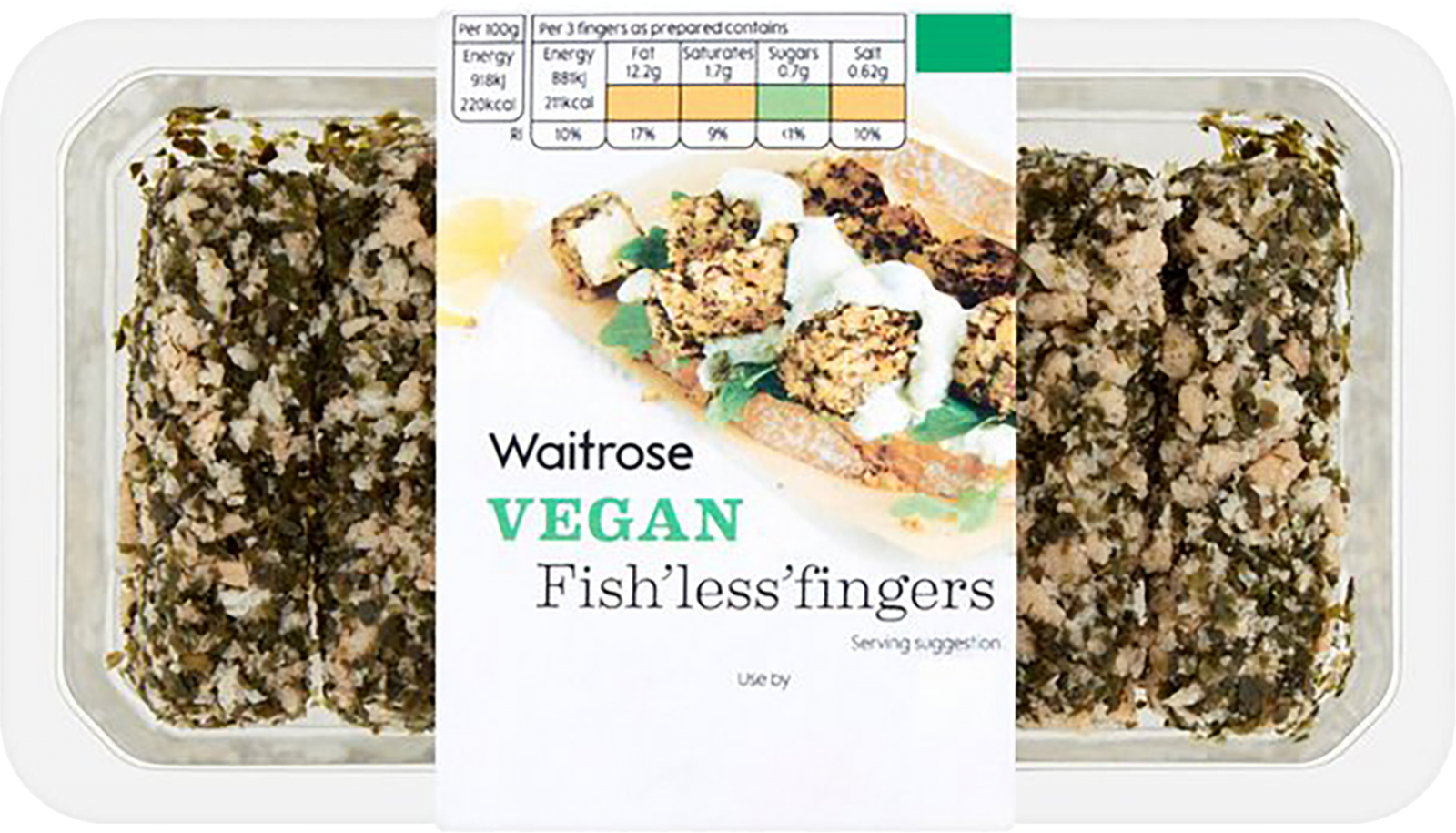 Responding to consumer trends: UK supermarket chain Waitrose's fishless fish fingers.
It is here that you can clearly see multiple eclectic but individual operators working under one banner to serve a consumer with global tastes. The suggestion here is not that airport landlords simply give away free space and open their doors to street vendors, but it would be foolish to ignore free market conditions and ideas emerging from other sectors.
Even in airports, where brands arguably do not have to try too hard to remain competitive, the question remains – is the offer supple enough to meet changing demands? If we were to take any viable airport portfolio and place it in a typical, but busy, high street, how would each concept perform under free market conditions? Will a seven-year concession evolve quickly enough to meet new trends? Are we simply saying to our customers you are free to choose from our pre-determined concepts that we have decided are right for travelling consumers?
Emerging markets that are upgrading and building airports with the millennial, gen Z and gen A consumers in mind may well lead the charge in F&B evolution in airports. Simple menu tweaks and occasional rebranding is not enough to allow business and revenue to grow, but rather a reassessment of what that growth will look like is required and a vision of the provision of food and drink to the traveller in the future.
F&B can take inspiration from retail. The Hudson Yards development in Manhattan is taking the pioneering approach of dedicating floor space to up-and-coming online brands. Unlike a pop-up concession, spaces will be made available for longer periods with the view that these e-commerce companies will bring something new to the table.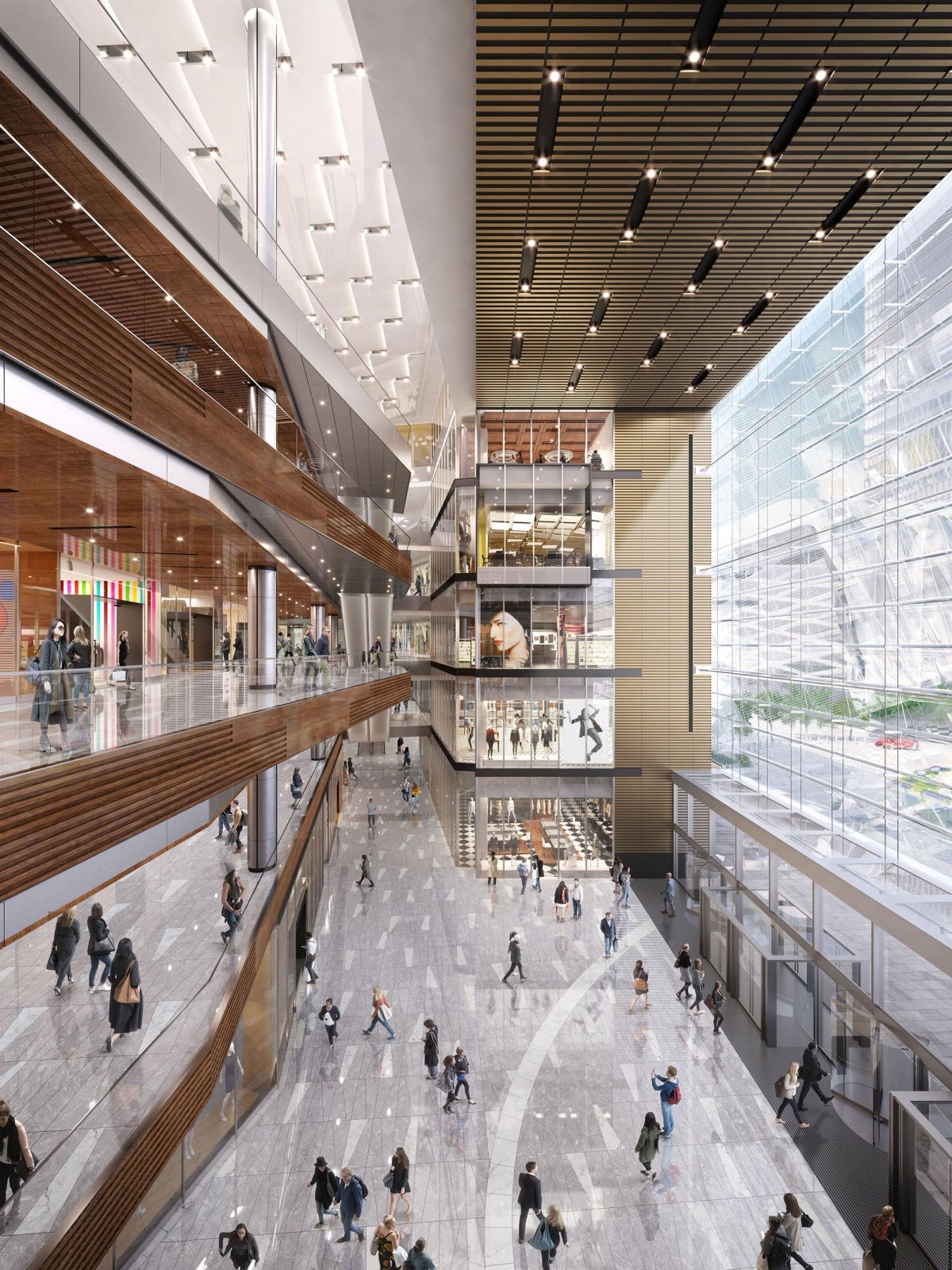 Different offer: The Hudson Yards development in Manhattan is dedicating floor space to up-and-coming online brands.
Neighborhood Goods in Texas, which brands itself as "a new kind of department store", is another example of innovative thinking where the company dedicates space to host an ever-changing series of brands and experiences in order to drive foot flow. Each featured brand is able to curate the experience of their pop-up, but Neighborhood Goods handles all the staffing, fit-out and tech.
It is generally accepted that the current airport F&B model has its limitations, with cumbersome contracts, restrictive terms, increasing capital expenditure, often poor visibility to data, and not being part of future airport planning discussions. Concepts are built and remain in place, with little or no ability to evolve for the duration of the agreement.
Should we look outside the airport walls to seek redemption? Could inspiration and ideas taken from what's happening around us lead the way, providing change and leading to a seamless transition, better emotional and cross-generational connection, innovation, digital engagement, consumer uptake and loyalty, and ultimately improvements in SPP? The two worlds will merge because consumers will expect it. Taking a collaborative approach, the commercial landscape needs to progress quickly with the creation of modern marketplaces.
Great ideas can be realised by moving outside of traditional models and comfort zones, by encouraging collaboration between talented participants and visionaries from across the business and wider industry, making real changes for the better.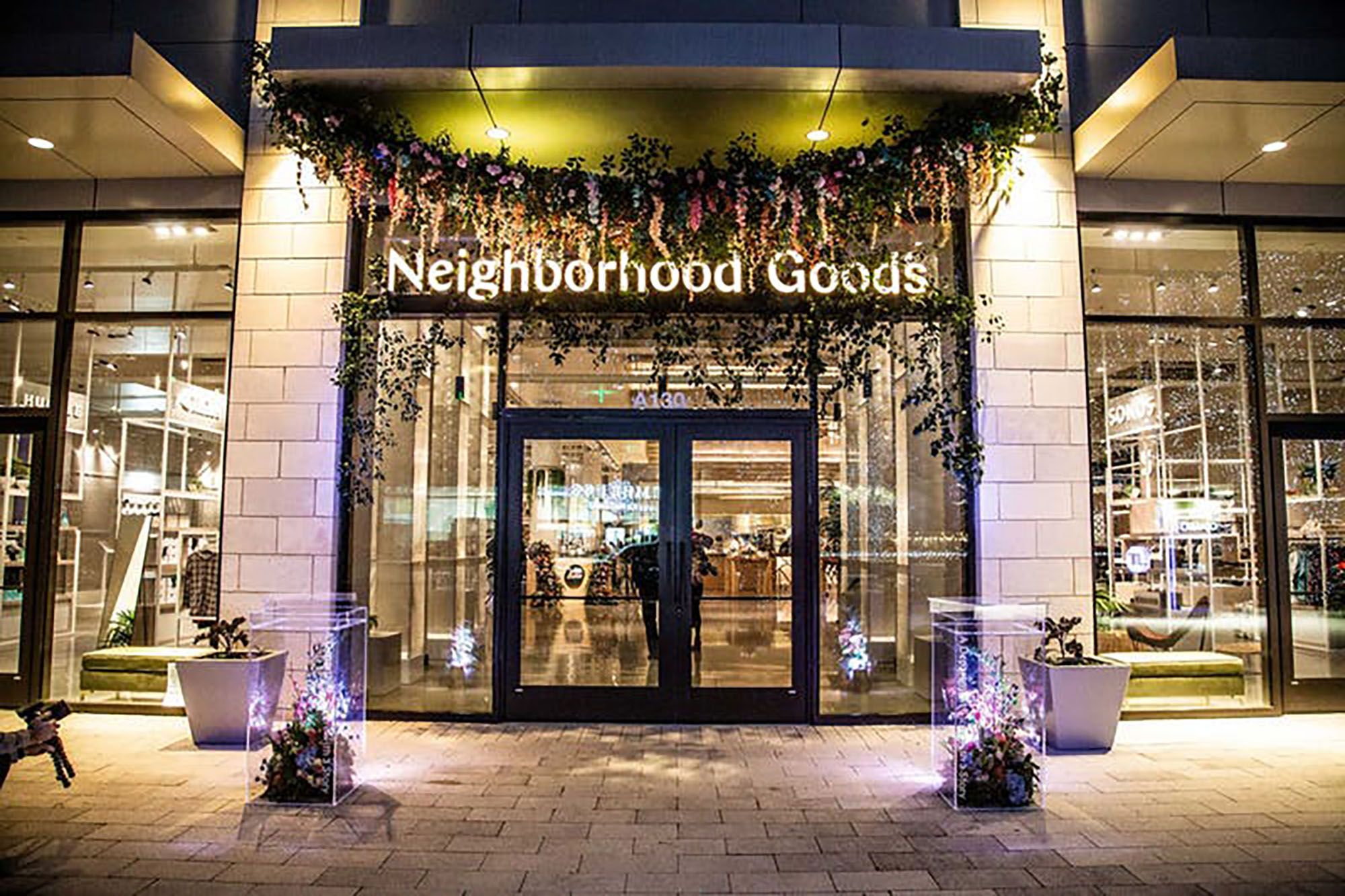 Innovative thinking: Neighborhood Goods in Texas brands itself as "a new kind of department store".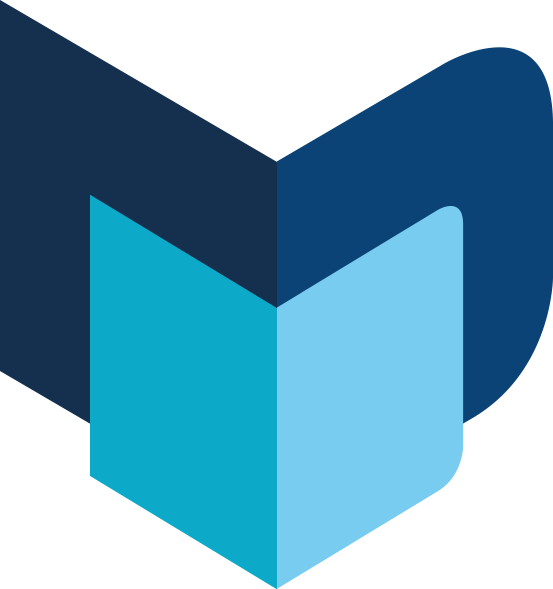 ---
The Moodie Davitt eZine | Issue 260 | 7 May 2019