Americas Report • Harding Retail
---
Harding Retail
Capturing share in the Americas cruise market
Harding Retail became a significant player in the Americas cruise business after it captured a series of contracts onboard Carnival Cruise Line ships in 2016. The region today presents some big opportunities for the retailer and its brand partners, says Vice President Pat Molloy, as Harding upgrades its presence through new offices and store investment.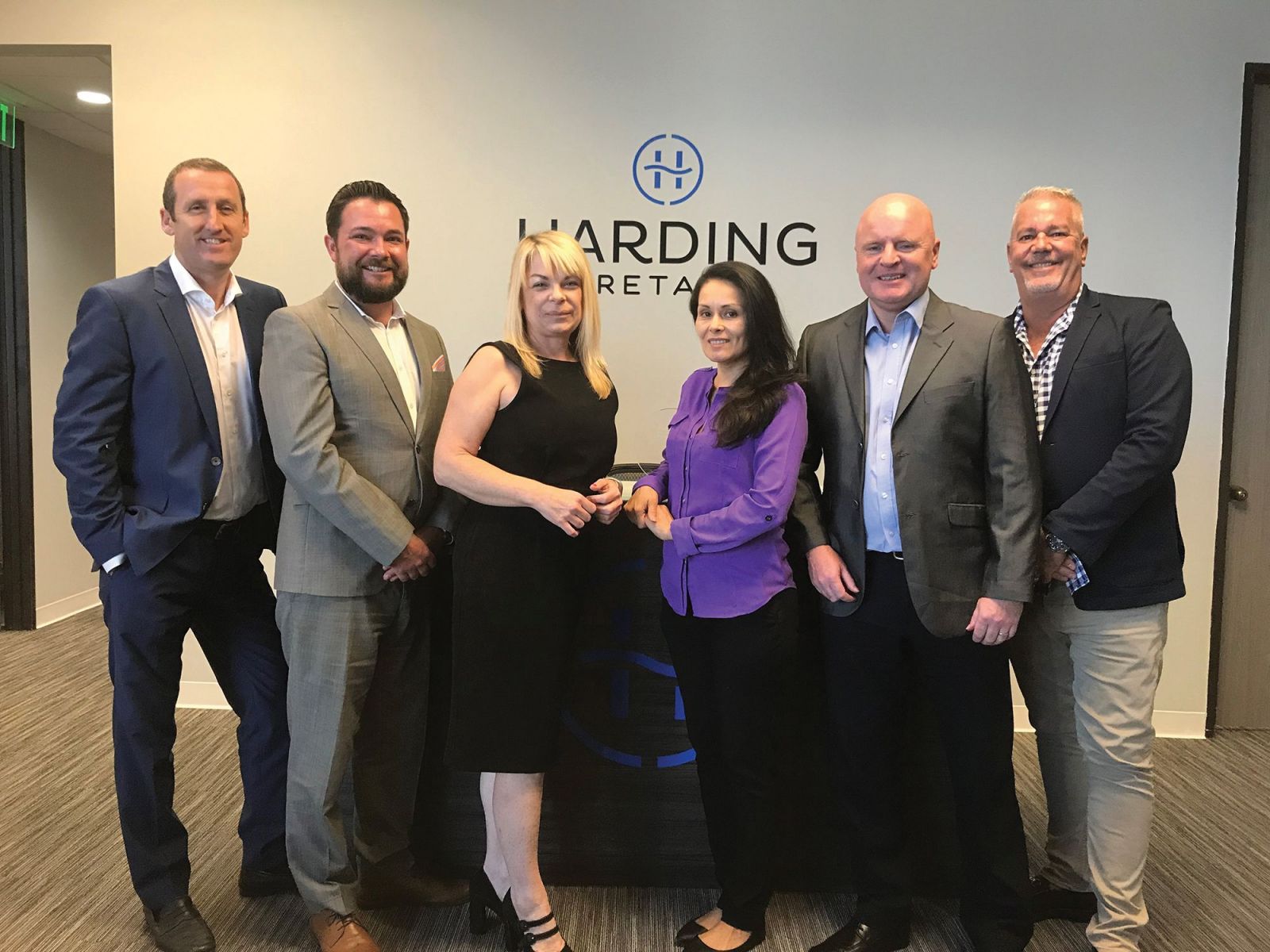 Doing it the Harding way: (Left to right) Vice President Pat Molloy, District Supervisor Matt Hills, Operations Director Justine Dykes, Marketing Coordinator Nelly Linares, District Supervisor Scott Mitchell and Senior Visual Merchandiser Bobby Stern.

Editor's introduction: The Harding family name has a long-standing connection with the world of travel, shipping and retail, since Sam Edward Harding opened a butcher's shop in Bristol, UK, almost 200 years ago. His business grew to serve the many ships that docked in the city, but it was over a century later that the Harding name became established as a fully-fledged ship supplier. Harding Brothers was formed in 1930 by Sam's son Percy and later developed by his son Michael.
A drive to diversify in the 1980s, led by the next generation in Neil Harding (current President), saw the company open its first cruise stores. Today, Harding Retail (acquired by Flemingo in 2014) operates over 250 shops onboard more than 60 cruise ships.
Its bases in Bristol and Sydney are complemented by a growing US business, which began when the company won ten Carnival Cruise Line (CCL) contracts in 2016. That prompted Harding to open a Miami office. In early 2019 it moved to a new regional headquarters in Doral to be closer to brand owners and key cruise clients, including CCL and Norwegian Cruise Line.
That puts it at the heart of the cruise fraternity in one of the industry's most important locations, says Harding. By 2020 the network will expand to include the new Virgin Voyages fleet, for which Harding captured the exclusive retail contract last year.
We spoke to Harding Brothers Inc Vice President Pat Molloy, who has led the US operation since January 2017. Molloy began his career working in the cruise industry in the late 1990s, before joining Aer Rianta International (Moscow Duty Free) in 2003, advancing to senior retail and General Manager roles in Bahrain and Barbados.
He joined Harding Retail parent Flemingo in late 2015, based in Bristol, before assuming responsibility for the CCL contract and ultimately the retailer's US-based contracts. Here he discusses the regional cruise opportunity and how Harding Retail can deliver its own point of difference in this fast-growing channel.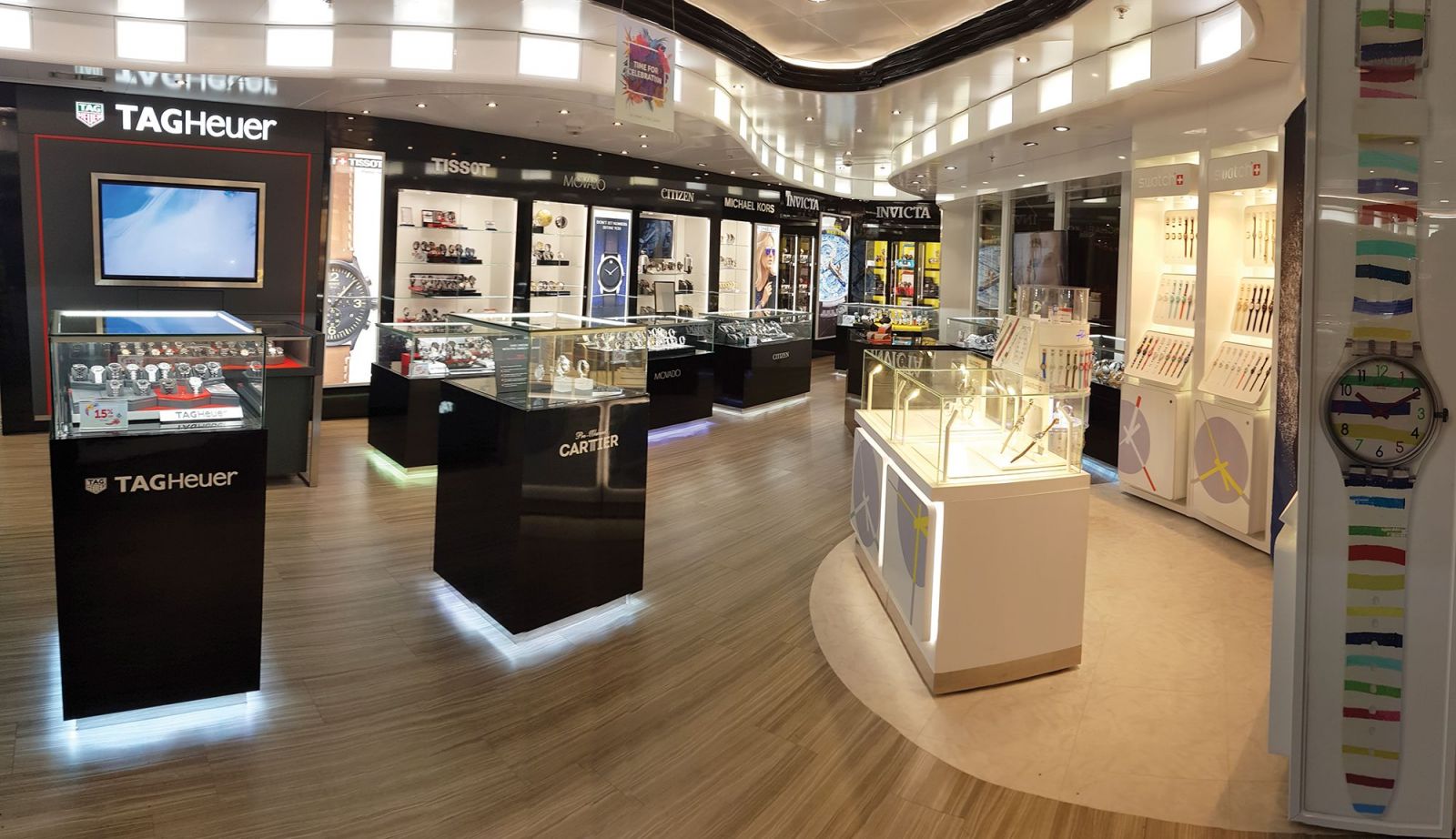 "We have a programme of 'Oceantainment', where we collaborate with key brand partners on new launches and activations. While some of our key partners have seen the benefits of this programme, there is still greater opportunity for vendor participation." – Pat Molloy
The Moodie Davitt Report:

With the cruise retail market becoming increasingly competitive, how can Harding Retail set itself apart from other specialists?
Pat Molloy: This industry requires you to be able to react quickly. You have big logistical challenges, you have changes of port or itineraries, challenges with manning levels, getting product onboard and so on, so you have to be able to act fast.
We are tightly run, we don't have a lot of bureaucracy, we are fleet of foot, and that means we can react to circumstances and our partners' demands quickly.
On top of that we take a tailored approach to the cruise channel. We have a separate pillar focused on each type of business, whether that is traditional, luxury or expedition focused. We segment and can meet each client's needs rather than having the same approach to each type of cruise. In the US, from our new offices that are even closer to our major partners, we can emphasise those messages.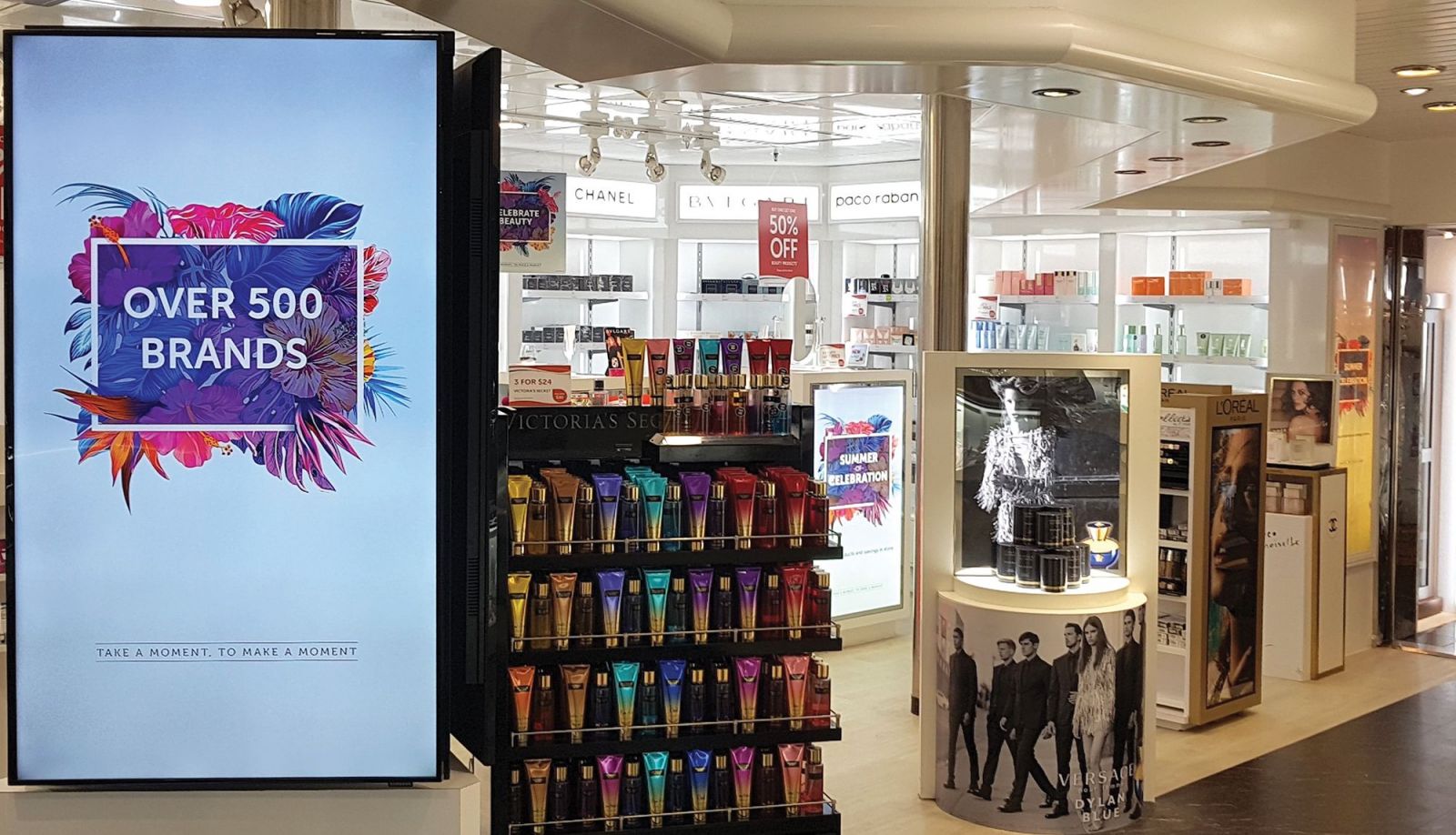 Beauty, which does not yet command the same share of voice as in other channels, represents a big opportunity in cruise.
Can you advise on Harding's major recent or planned refurbishment projects?
We refit five CCL ships starting from September 2017 through to March 2018 and that has paid off in terms of the shop aesthetic and spend per passenger.
We plan three more refurbishments with the same partner this year, the biggest being onboard the Imagination and the Splendor. The latter will transition to Australia in December.
Others include Scenic, at the more premium end of the market. Virgin Voyages will be a disruptor in the cruise industry and it's refreshing to see what they plan. We will have three years of a rolling programme of launches and we are working closely with them.
How are you approaching the 'next generation' of retail onboard? What do travellers demand from their experience and where does shopping fit in?
We are really trying to change the typical traditional mix and how we retail. In the latest projects, notably the Splendor, we will open up the store fronts to get penetration into the space, adding digital and other elements to engage the traveller.
It's about guest engagement in-store, making the experience more interesting and encouraging them to react to product in different ways. Some of that is simple ideas such as digital shelf talkers, where you can advertise brand launches or specials. Others include Magic Mirrors or Augmented Reality, which we have been testing in the UK and that can be integrated into the store as entertainment.
We also do consultations and education onboard, building a rapport with the guests. That ranges from liquor tasting on opening night to 'watch and Scotch' nights. It's not only about the sell, it's about making a connection.
You have the advantage of having guests for a longer period than you do at an airport, but you have to ensure they come and shop with us rather than online or in other channels. We are also competing for their time and attention with the hectic entertainment schedule onboard. A typical schedule can fill your day with shows, events, games. So we need to ensure our events fall at the right time to attract interest.
What categories will lead the growth of cruise retail in future? Is it about a greater emphasis on luxury, or beauty, or other emerging sectors?
Beauty is critical to airport retail, but it has a much smaller proportion of sales and relative space in the cruise sector. That's a big opportunity. The question is how you can create a compelling offer across fragrance, skincare and cosmetics in that limited space?
We added Victoria's Secret onboard CCL last year and that appealed to many people. We are also raising our game on high-profile promotions, creating theatre and engagement in a way we would not have done historically in this category. We did special events for Chanel Gabrielle and Joy by Dior to time with these brand releases recently.
In beauty, consultations are vital, and we employ Beauty Advisors to travel around the ships to oversee training, as we increase interaction with guests. There is still greater potential within the beauty category and this is where we do need strong brand support with novelty items and activations to engage guests and encourage greater spend.
Liquor is a staple category and is still showing good growth. What is key is connecting the offer to the experience, whether that is rum or tequila related to a particular home port. We feature travel retail exclusives and launches regularly and when we do these, allied to tastings and seminars, we see great uplift in sales – all driven by interaction.
Watches remain a core category. The challenge there is fiercely competitive pricing in some local markets, some of it unregulated. It remains a big market for us despite that.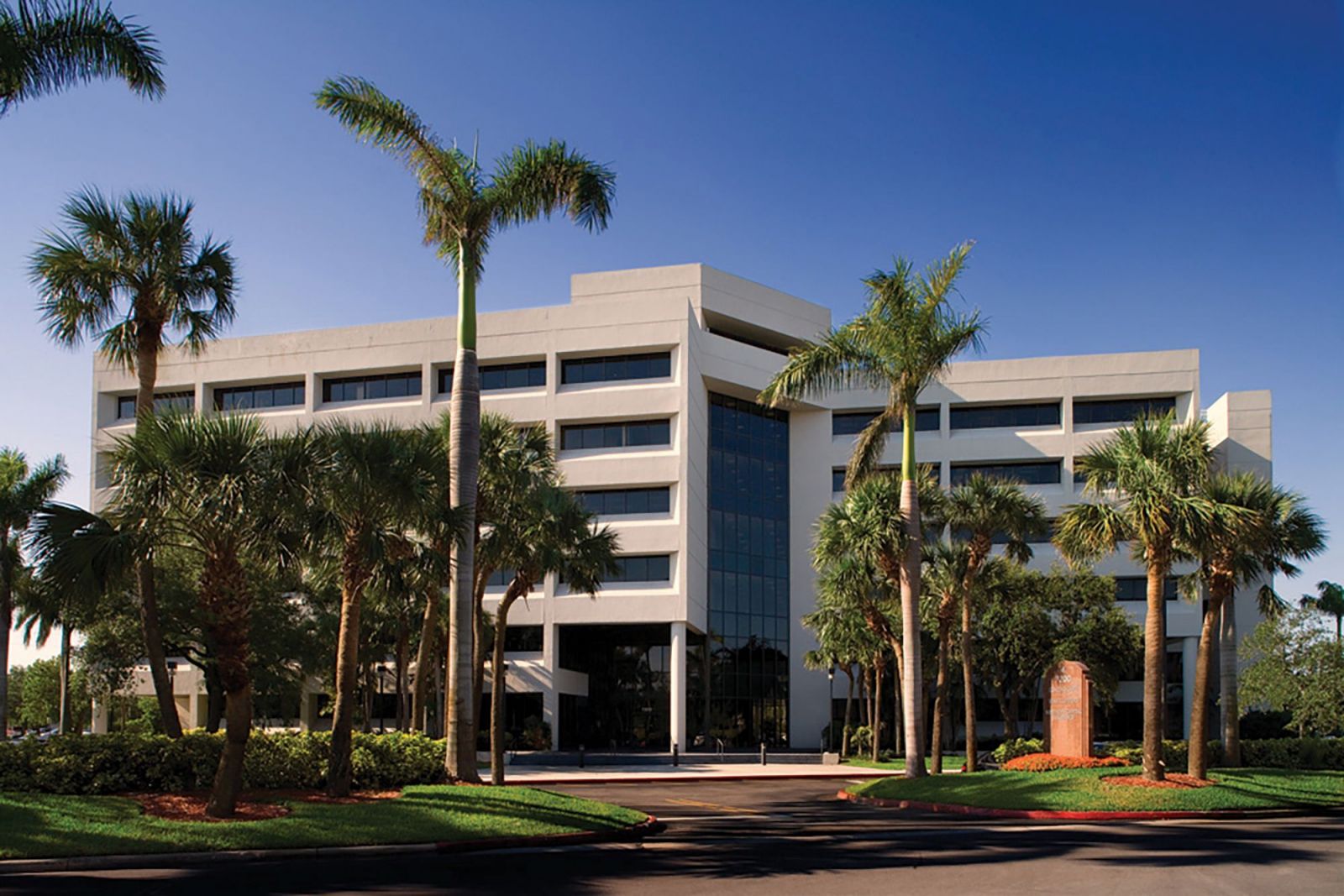 On the move: Harding Retail's new Doral headquarters brings it closer to the heart of the cruise industry in Miami.
Do brands understand the cruise market today? What more would you like to see from brands in terms of their approach to cruise retail, from product innovation to marketing support?
Cruise used to be low on the radar for many brands. We have tried to remedy that, opening their eyes to the opportunity. The newer ships offer more shops, greater space and modern environments, so we can talk to them about the upside and the opportunity. Also one ship is not comparable even to a small airport in terms of footfall, but if you add ten ships into the mix, there is a volume of business that recommends itself to brand owners.
Brands are starting to innovate around cruise more, but there is an opportunity to do more, especially when you think about the Trinity partnership approach to airports and how that might translate to cruise.
We have a programme of 'Oceantainment', where we collaborate with key brand partners on new launches and activations. While some of our key partners have seen the benefits of this programme, there is still greater opportunity for vendor participation.
Are the cruise ship companies placing a greater weight on retail today? And does that mean they demand more from concessionaires in their contracts?
We see differences from cruise line to cruise line. Those with which we work most closely bring us in at an early stage, where we can have input into space planning and design. That is fundamental to creating optimum retail areas.
But it can depend on when the business is tendered and what stage of development the ship is in, so in some cases it might be too late. The concession award and its timing is critical to how much influence we can have. We certainly see the benefits of close, long-term relationships, as do the cruise lines.
The cruise lines now know that retail is key to their business growth and some are bolstering their revenue teams to focus on the channel. They are thinking about how they operate, how their own brand equity is reflected in shopping and how stores are designed.
In terms of contracts, we still see the airport-style concession rents and MAGs. We try to balance the constraints with the ability to drive margins and attract brands.
It's hard for the cruise line to walk away from the guaranteed income, but from a concessionaire viewpoint it's tough to operate on tight margins, when the operating environment is also logistically challenging.
Set against that is the bigger picture, of growth and potential in the cruise retail market. How do you see the future and what dynamics will drive this business forward?
It's a story of growth, that is for sure. The next two to three years will see huge expansion in the market, with all of the big players bringing huge tonnage into the market. And that is an exciting outlook.
The ships are doing a better job than ever in marketing their product. You see diversity too, with new demographics being attracted by new names such as Virgin Voyages, and people from new markets. There is room for everyone there, and that will have a positive impact on the retail business.
How does the Harding Retail business benefit from the Flemingo eco-system?
We operate independently but we receive strong support on planning and execution of projects and with vendors. We benefit from the synergies that the parent company can offer.
What are the big priorities for the business in your region in 2019?
We want to maintain our trajectory of growth. We have a number of exciting projects we aim to deliver that will enhance not only revenues but also build the reputation of Harding Retail as a flexible, reliable partner for cruise lines and for brands in the industry.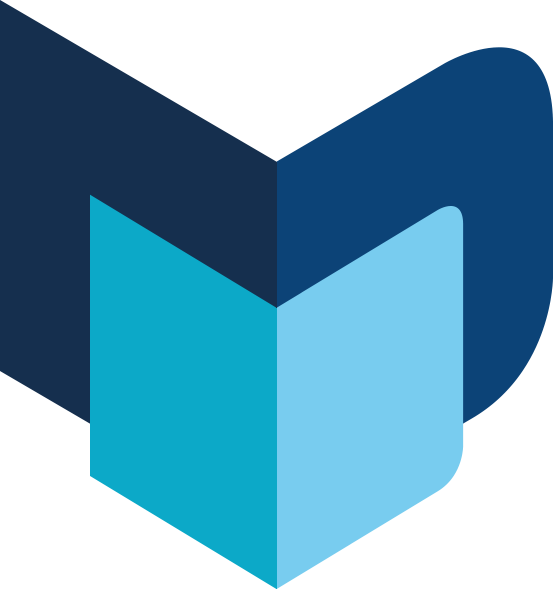 ---
The Moodie Davitt Report • The Online Magazine • March 2019