---
3Sixty
steps up its revolutionary changes
Last October, in one of the key industry developments of the year, Miami-based DFASS revealed a new name and brand identity, 3Sixty. The company founded by Bernard ('Benny') Klepach also reaffirmed its commitment to developing an ambitious omnichannel approach to its fast-growing retail footprint. Vice Chairman Roberto Graziani spoke to Martin Moodie in early March about what has happened since.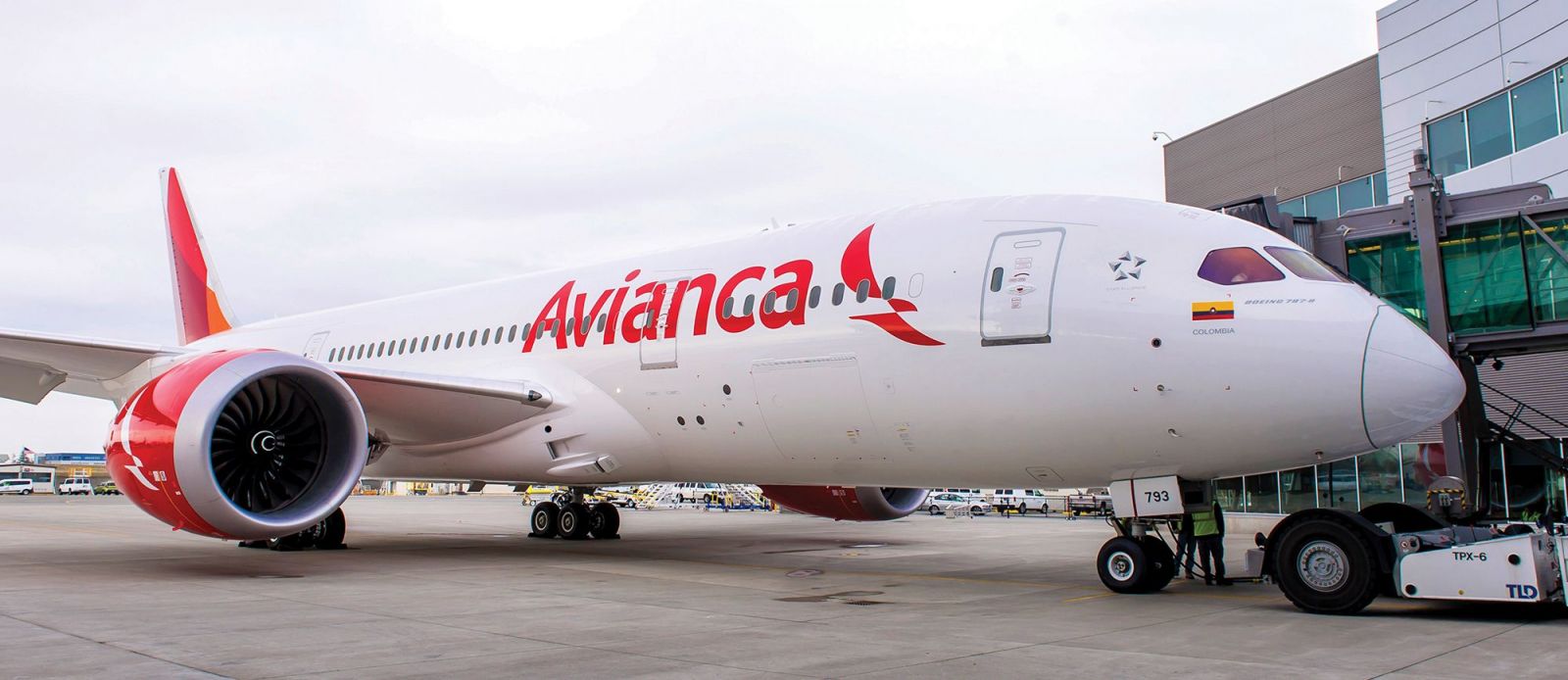 In a major breakthrough, 3Sixty recently partnered with airline group Avianca Holdings to develop a wide-ranging duty free and duty paid online market platform. Roberto Graziani (pictured below) reveals that the partners have introduced dedicated retail staff onboard certain flights.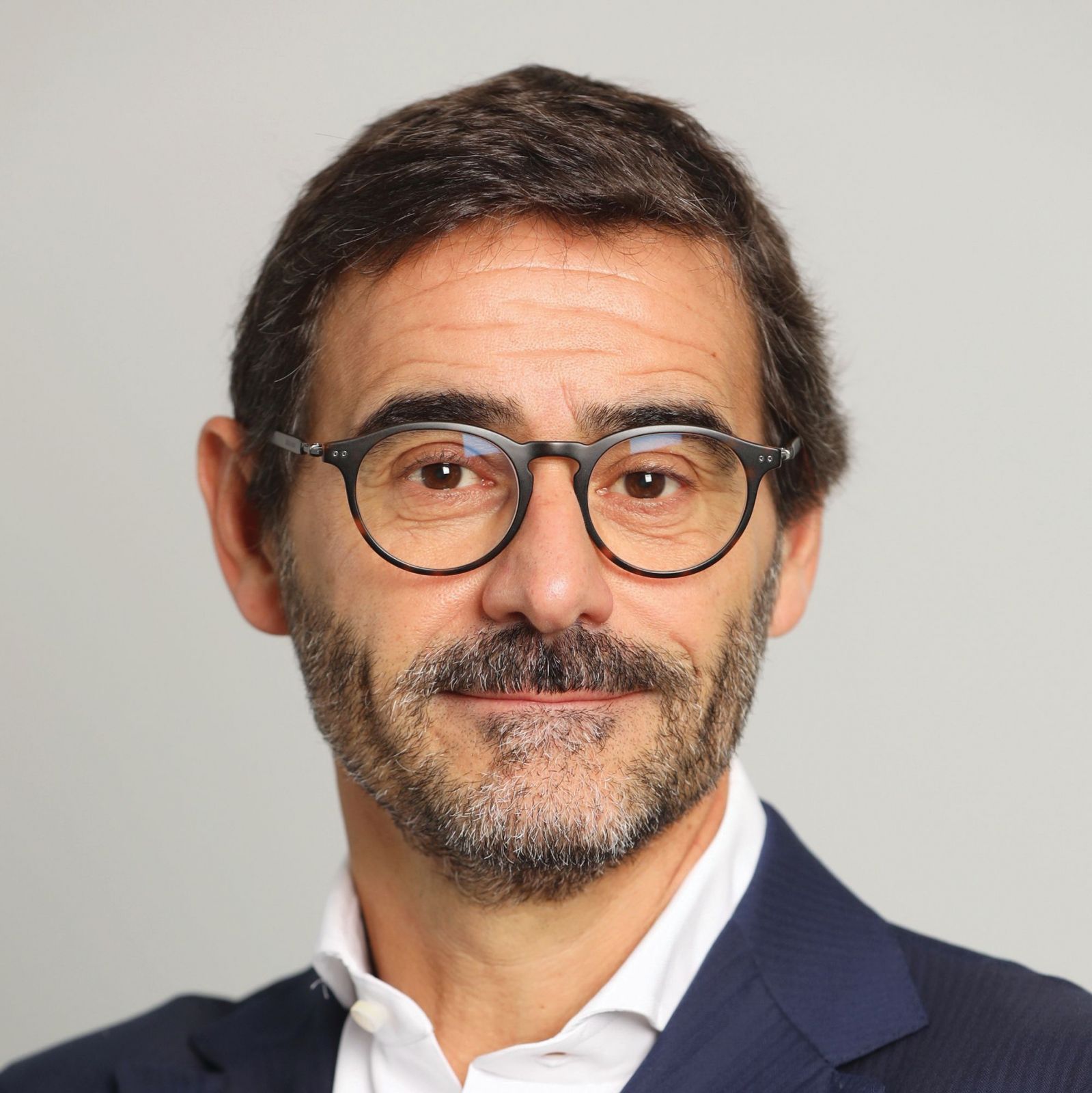 Martin Moodie:

Roberto, how have things developed since the Miami launch of 3Sixty? You seem to have moved on quite strongly in a number of areas. The Avianca Holdings deal, in particular, is a pivotal one. And elsewhere you've started to roll out the 3Sixty branding across the airports. How would you sum up progress since the launch of 3Sixty?
Roberto Graziani: Yes, we took the Avianca deal to completion, finalising our agreement with them. It's not technically the same agreement as the one we have with Singapore Airlines [where 3Sixty is, along with SATS, a minority partner to the national carrier]. In this case, we will run the business 100% as 3Sixty, through a joint business agreement. So, the result of the business will be split between the two companies.
But apart from that, it's the same model that we built with Singapore Airlines and indeed we are trying to leverage what we are doing well in Avianca and trying to understand if we can export it to the Singapore Airlines partnership and vice versa.
So, for example, with Avianca Airlines, we are trialling direct retail sellers. By that I mean people who are on our payroll that are selling on the planes instead of the normal crew staff. We are working on the efficiency of that system, identifying the flights and destinations which fit the bill financially. And, at the same time, we are going to see if this could also work well with Singapore Airlines.
"With the online proposition, there is no reason why Chanel would be present in Shilla, in Lotte and in other retailers' online activities but not on our website. When they see the website and the luxury proposition that we are going to make, I have no doubt that they will be interested in joining."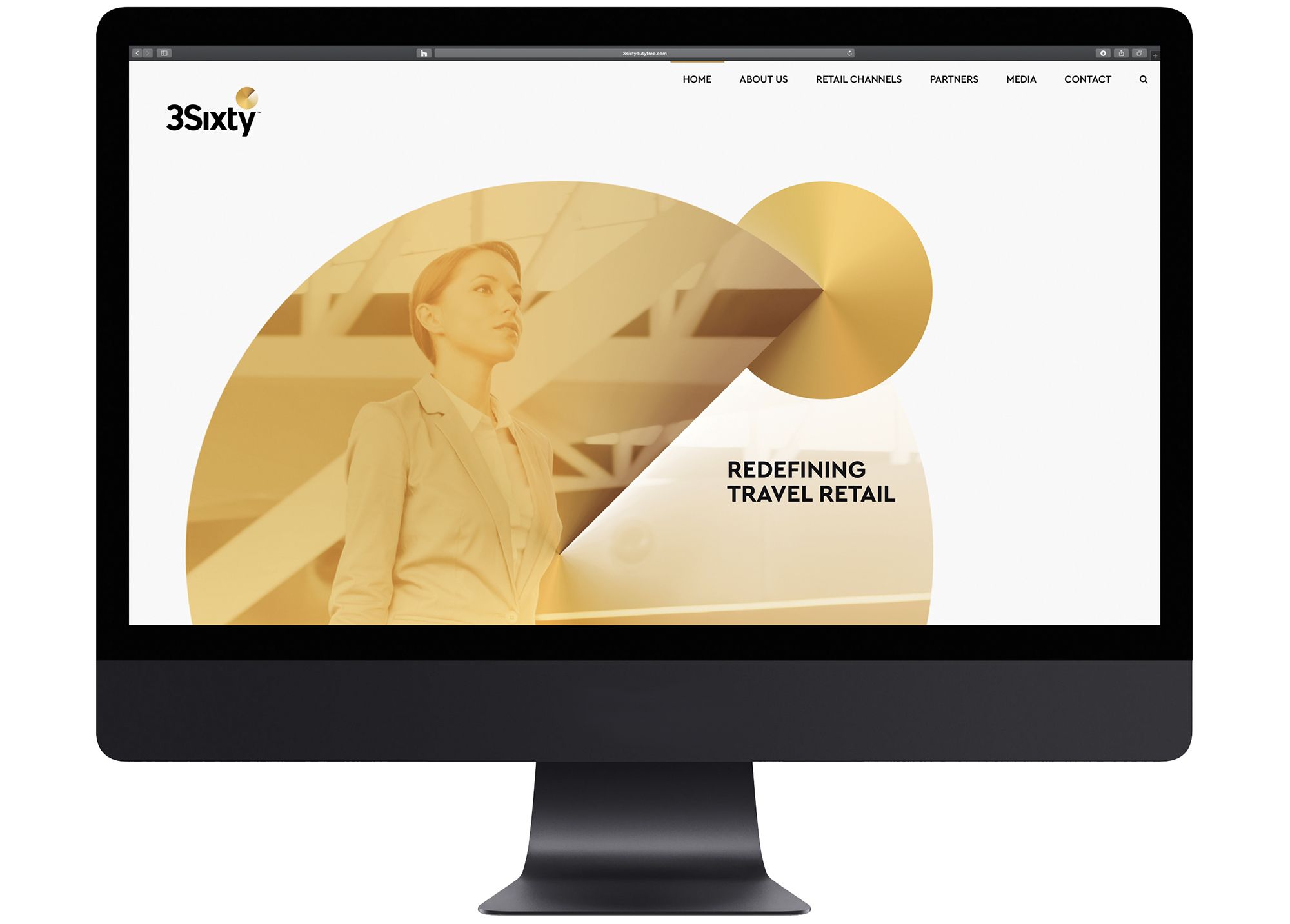 Screen time: The company is giving high priority to a future in digital retailing.
That's very interesting. Have you got those dedicated staff already onboard Avianca?
Yes, we started trialling at the end of January this year. In all our Avianca Airlines flights we had direct sellers and we were selling only through those direct sellers. But this is quite expensive. Of course, you need to pay them and they are taking away a seat from a normal passenger and you need to pay all the taxes in relation to that seat. And, on top of that, sometimes they have to stay away one night and therefore there are also food and accommodation costs.
So with Avianca we have made a review of that method and we have decided to keep those direct sellers only on the profitable flights. 3Sixty and Avianca are now looking to develop the idea further by arranging health and safety training for the retail attendants, which would open up the possibility of them using flight attendant seats and therefore cut some major costs of deploying them.
What's been the impact of having dedicated sales people onboard?
The initial statistics show that direct sellers sell an incredibly higher amount than the normal crew staff, but not every flight to every destination can support the costs.
So, a dual business model will evolve for inflight retail: one involving the direct sellers and the other based on enhanced retail training for flight attendants aimed at boosting their understanding of the product offer, both online and offline.
It's a complete move away from the model where crew are going in and out with the carts and simply asking if passengers are interested in duty free. The idea is that they are not just selling what is physically onboard, but also the goods that passengers can buy online through 3Sixty.
So, they go from being a trolley seller to an ambassador of our new business proposition. They can encourage passengers to have a look at our app, at our website, and our inflight entertainment system to discover not only what we can offer apart from the physical items on the plane, but also the products that they can buy digitally.
"When you have a retail dedicated inflight person, free from other duties, you can be sure that they are selling more and upselling where possible."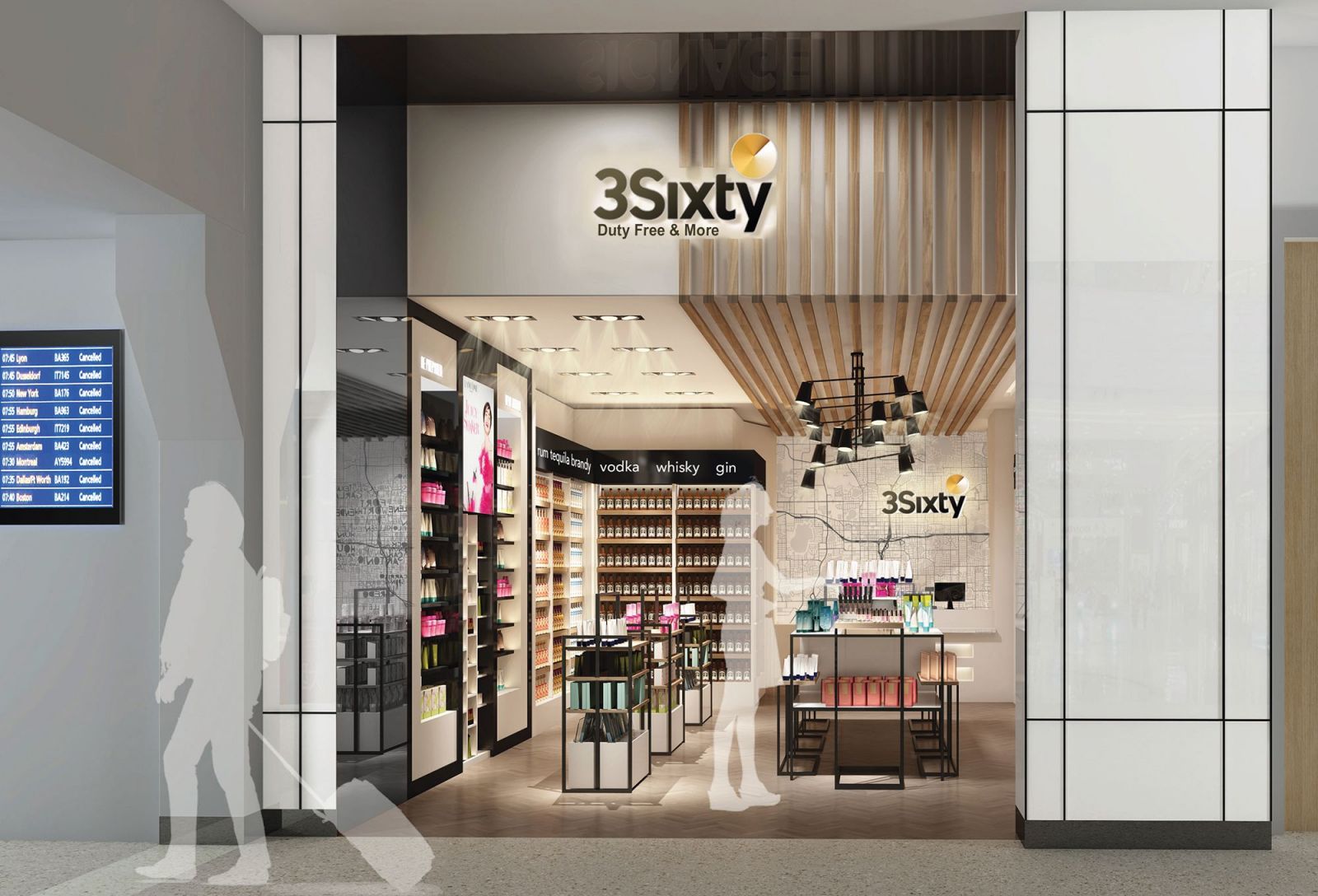 The rebranding of stores at Dallas/Fort Worth Airport under the 3Sixty name will begin soon (artist impressions above and below).
So, the aim is to implement something similar with Singapore Airlines?
We are a 15% stakeholder in that partnership so we cannot decide autonomously, but we are already discussing the opportunity with Singapore Airlines. We are trying to export the best practices wherever we can. And we believe this one is a very good practice.
I guess it's your new omnichannel thinking that has spurred this kind of project?
Yes, selling inflight is a much more sophisticated job now. It's very important for us that we are making best use of all the technology and we are simplifying a way for flight attendants to use technology to achieve our main objectives. We are investing massively in the omnichannel side of things. For example, we are now trying to give flight crew only one tablet to do whatever they are doing for their normal crew tasks and also for the commercial. So, we are trying to integrate everything in one tablet.
The most important thing about omnichannel is the ability to know the passengers and your potential customer much more in advance than simply once they are arriving at the airport or flying.
It strikes me that this also changes not just the ability to sell, per se, but what you sell. If you are selling on a one-to-one basis, you surely can sell more upscale product, whether it's single malt whisky or perhaps high-end skincare. Do you see that opportunity and are you seeing it with the Avianca situation on those high-spending flights?
Yes, when you have a retail dedicated inflight person, free from other duties, you can be sure that they are selling more and upselling where possible. It's up to us to make sure that we are giving them the technology to do that, which gives them the ability to improve what they are doing. It's not only important that they are selling, but it's also very important that they are making sure that the passenger is becoming very aware about all the buying options he or she could have from the initial travel booking until they arrive at destination.
Do you think this could be a game-changer in terms of getting the most reluctant brands back into the inflight channel? The Chanels and the Diors of the world. Could this do it? Are you making progress with those kinds of brands?
We have received a very high interest from the brand community in general with our new retailing approach; they are very keen about the possibility to be in contact with many millions of very high-end consumers that fly with Singapore and Avianca.
We have had some discussion with the brands that you have mentioned. They are not in yet, but I think that in the future they will. I'm not going to push for those brands but hopefully one day they will knock on our door and they are going to ask us to be part of this business.
With the online proposition, there is no reason why Chanel would be present in Shilla, in Lotte and in other retailers' online activities but not on our website. When they see the website and the luxury proposition that we are going to make, I have no doubt that they will be interested in joining.
The first release of our website is expected to be at the end of May this year. So, I'm expecting that by the end of the year, when we will have the second phase of the website, that the business is starting to develop as we are expecting. I have no doubt that we can attract those brands.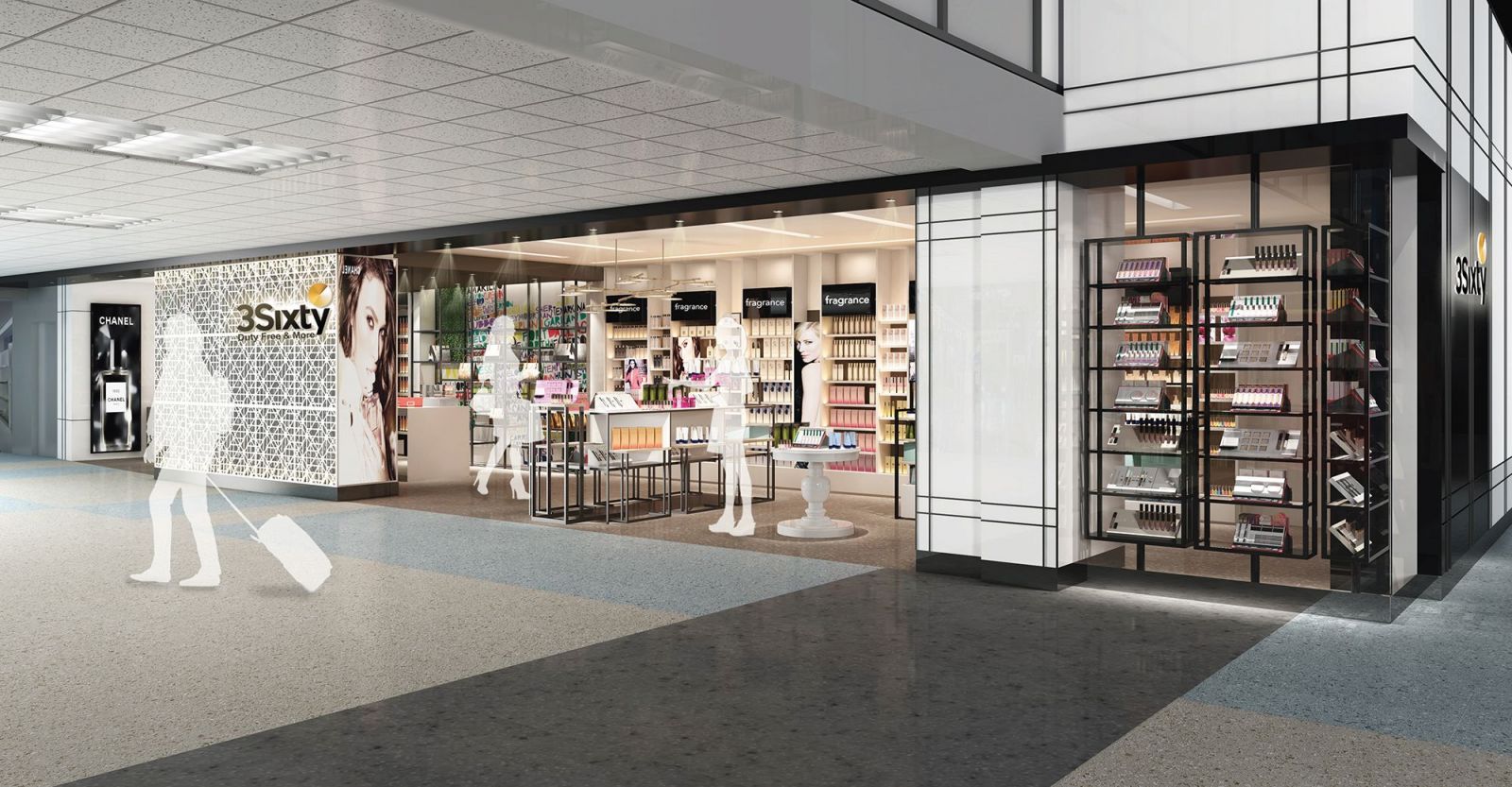 I think those brands have always liked your audience very much Roberto. They just didn't like the platform: the combination of the trolley and the inflight brochure. The omnichannel approach changes things completely.
We have very high limitations in terms of physical space inflight, so we're not really looking to bring more brands into that side of the retailing business. But we would really be more than happy to have brands that have an online-only presence with us.
"The airport has become the second pillar of our strategy. But we are also developing ground stores at other locations such as cruise terminals."
Let's move on now to the on-airport model. You've developed significantly in the US as a duty paid retailer with some duty free. You're developing outside of the US, in Colombia in particular, as an airport duty free retailer. How do you see the evolution of your airport business under the 3Sixty brand?
The airport has become the second pillar of our strategy. But not only airports; we are developing ground stores at other locations such as cruise terminals. And you are aware we have signed an MOU with a very important cruise terminal developer [at the International Cruise Terminal in Costa Maya -Ed].
From that, we are going to open one important shop by the end of the year. Then there will be another, probably at the beginning of next year, and then we have others in the pipeline.
But yes, airport stores are important to us, such as our main stores in Orlando and Dallas. In Dallas, we are going to do an important renovation of the shop, rebranding it as 3Sixty. Orlando will follow, together with Fort Lauderdale. Those are currently our three biggest locations.
We have bid to continue our operation in Newark and we have also put in a bid, as you know, for Houston. And, going forward, we will be extremely competitive with bids in all other destination airports in the US. There are also possibilities outside the US like Bogota [with Dufry], where we could join a partner.
So, you'll look at other international expansion in partnership with whoever is appropriate?
I think that in the Americas we are not excluding any opportunity. If the size of the opportunity is too big to be considered to operate alone, we will look for a partner that is interested in discussing the opportunity with us.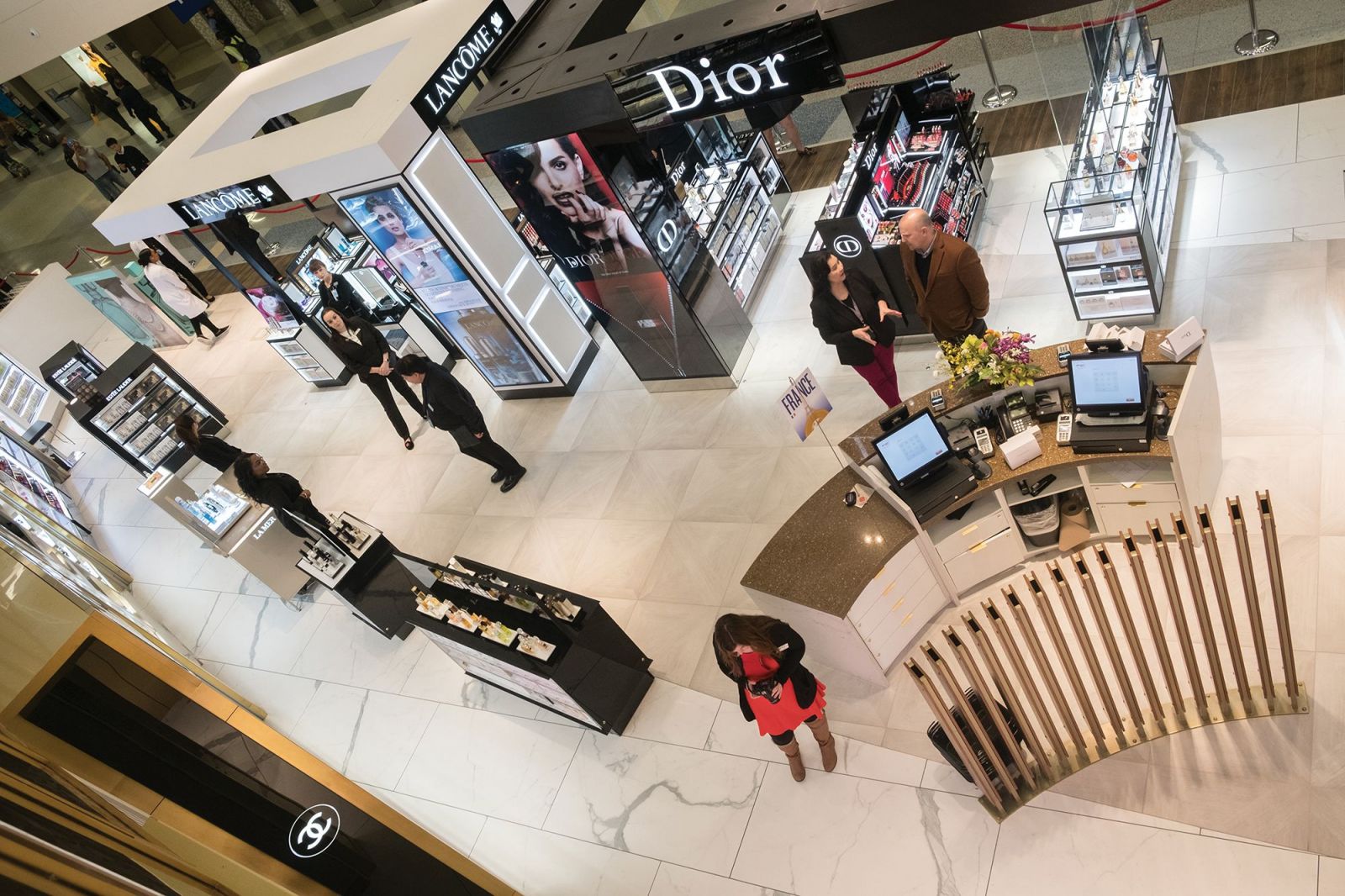 Perfume panorama: 3Sixty's flagship duty free store at Dallas/Fort Worth, one of several key airport locations in the US.
Any other key developments with 3Sixty that you can tell us about?
We renewed our contract with Virgin Atlantic before the end of last year, but we are going to add a completely different technology structure.
This is because Virgin wanted to implement a marketplace, but the model would be more or less the same. As with Avianca and Singapore it's all about combining the physical and the online channels.
We live in a troubled world. You're charged with reshaping and growing this business. How optimistic are you about the future?
I know that this kind of business, the omnichannel we have talked about, is not something that we'll expand from one day to another. It will take some time, but I'm very optimistic. I believe this is something that is going to give us quite a lot of satisfaction. On the other side, we are working continuously to improve the quality of the people that are working for us. We are taking in-house more and more people that have very strong experience in retail.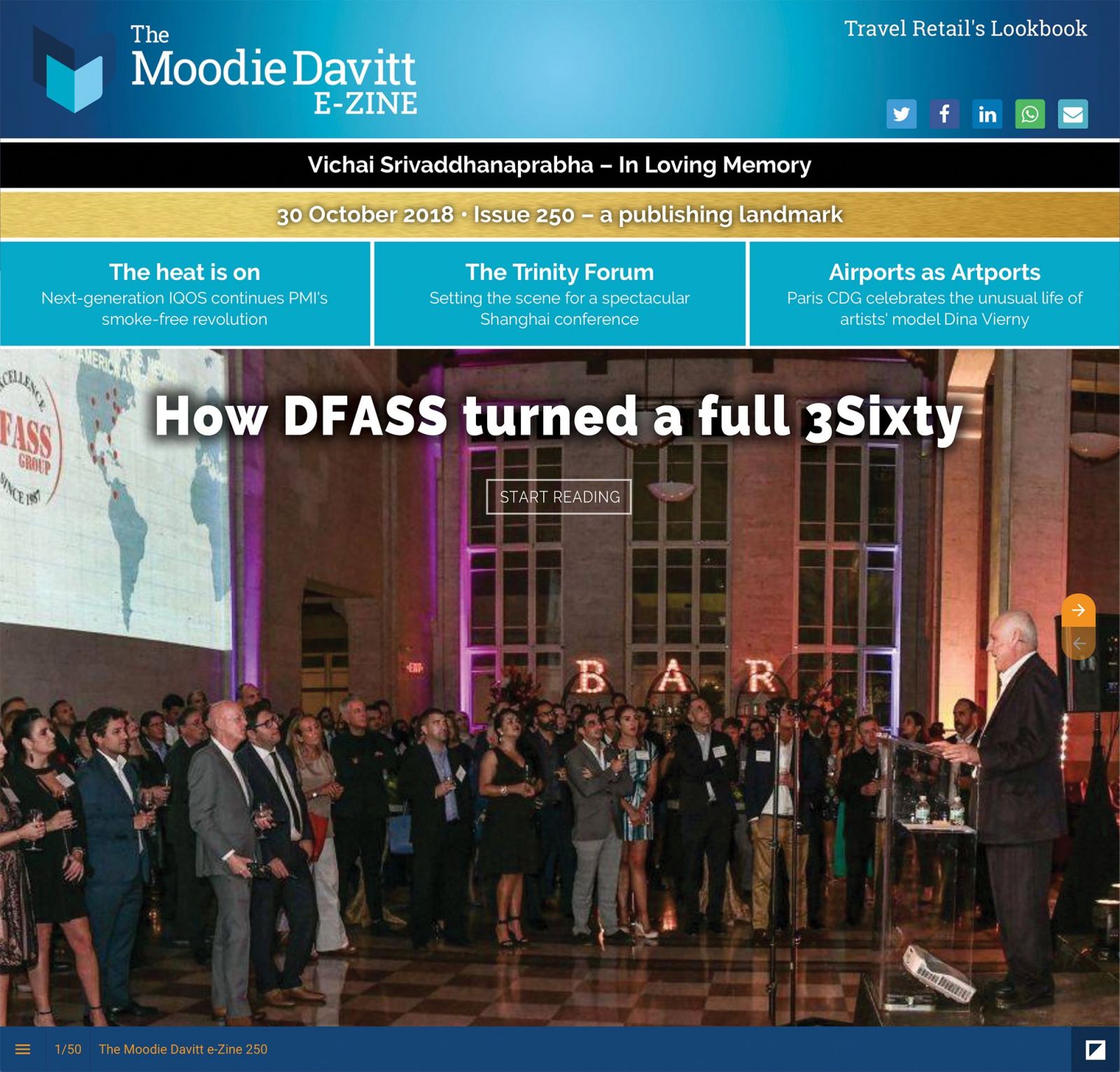 Turning 3Sixty
Last October we brought readers an exclusive on location eZine report on the rebranding and transformation of The DFASS Group into 3Sixty, a new, forward-thinking corporate entity. To access that feature click below.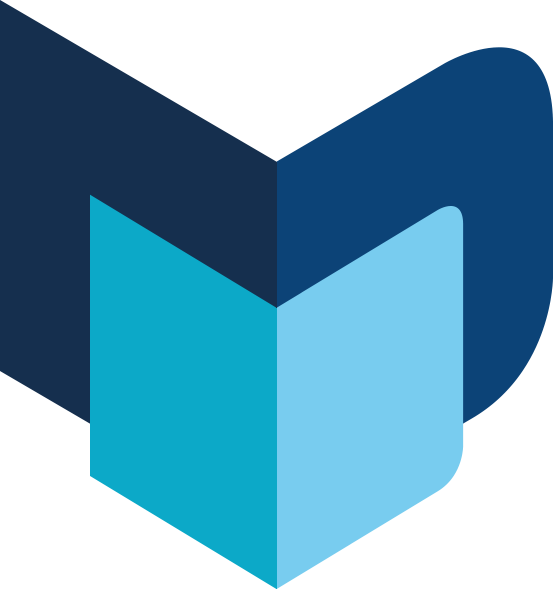 ---
The Moodie Davitt Report • The Online Magazine • March 2019