On location • Duty Free Americas
---
Investing in a Miami makeover
If you spend an afternoon walking Miami Airport's terminals, North, South and Central, it soon becomes apparent just how sprawling and fragmented the environment is. Long walkways left and right in each terminal house rows of shops and small F&B units throughout.
At a glance, it looks like a commercial arena that is under-exploited, because there is opportunity here that consolidation of space and commercial activity could build on. The customer base is a solid one too. Miami International passed the 45 million-passenger mark for the first time in 2018, nearly one million more than in the previous year.
In the 19 stores it manages, DFA is determined to seize the opportunity, with an ambitious programme of investment that began in February.
The project will transform many key locations across the North and South terminals, with a focus on concourses D, F and H. There are also plans to develop several multi-brand outlets across several categories.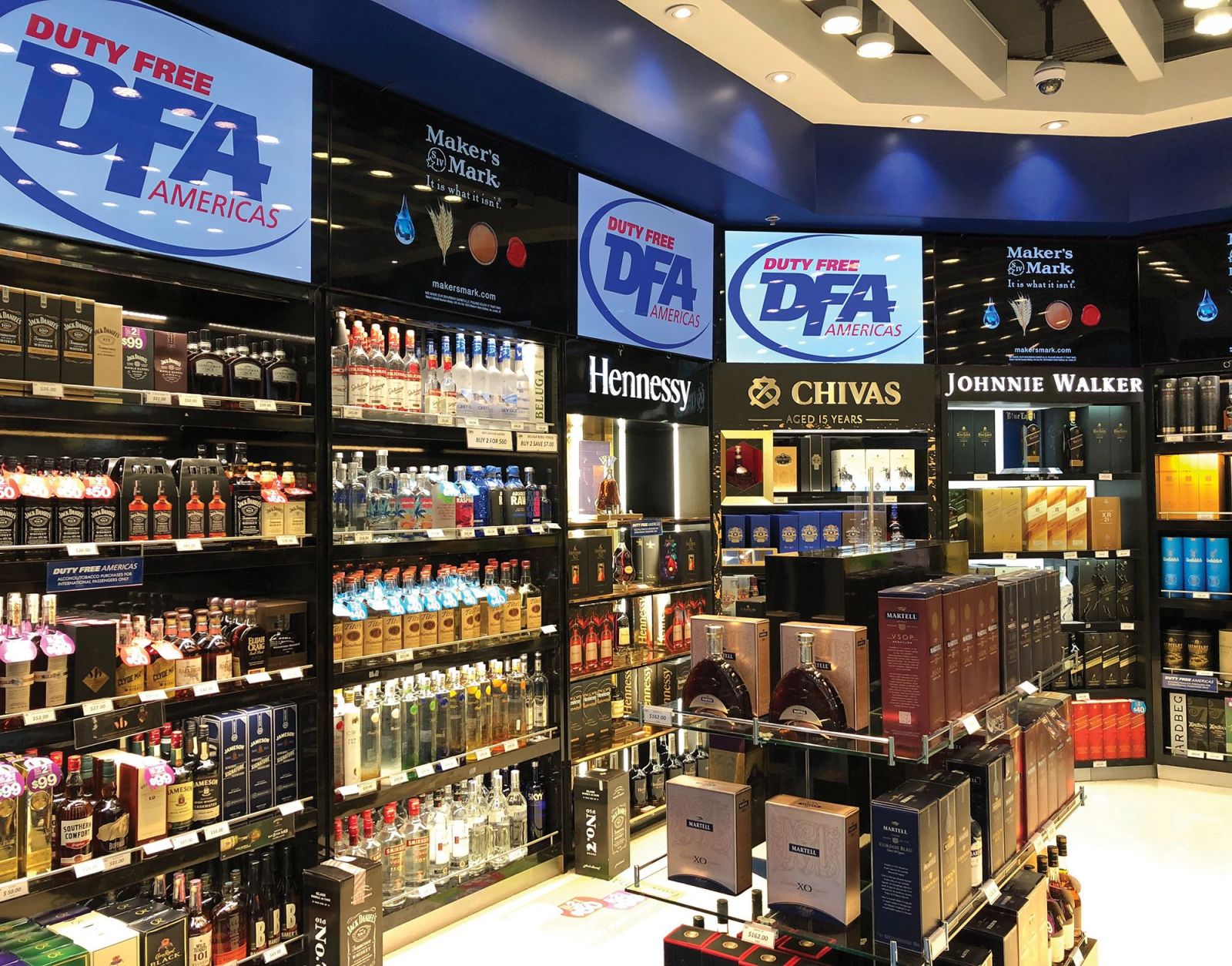 The presence of spirits at DFA's Miami Airport stores will be enhanced in the refurbishment that has just begun.
With a pan-airport contract that runs to 2024, as we reported last year, the company pledged to invest US$17 million in enhancing the offer and experience for shoppers. Central to the project will be providing additional space for fragrances & cosmetics (which together account for around 55% of the business at Miami Airport), liquor & tobacco and confectionery. In some stores, the fashion & accessories offer will be reduced or moved to multi-brand outlets in the coming months.
Jerome says: "We are renovating four of the biggest shops, closing down the stores and transforming them inside, with new space for brands and creating a different experience. Our view is that what happens in Miami can become the template for other stores across our airport network."
UK-based JHP Design planned the stores in partnership with DFA. To complete the development quickly, the biggest stores will be closed during the renovation period to be replaced by temporary units.
In the North Terminal, which handles American Airlines and One World carriers and which accounts for around 65% of DFA's sales, several stores will be transformed.
The first major store in concourse D, which covers around 6,000sq ft, will be reconfigured by May. At the company's North Terminal flagship, expect a greater emphasis on spirits, more personalisation in beauty and a boost to confectionery's presence, all by year-end.
A further core category duty free store in the central walkway in North Terminal, D concourse will remain structurally the same but will undergo some refurbishment and category upgrades, notably in beauty.
Close by a new store will open by around mid-year housing Kiehl's and Urban Decay. Unlike most of the core category duty free stores, this will be able to sell beauty to domestic as well as international travellers.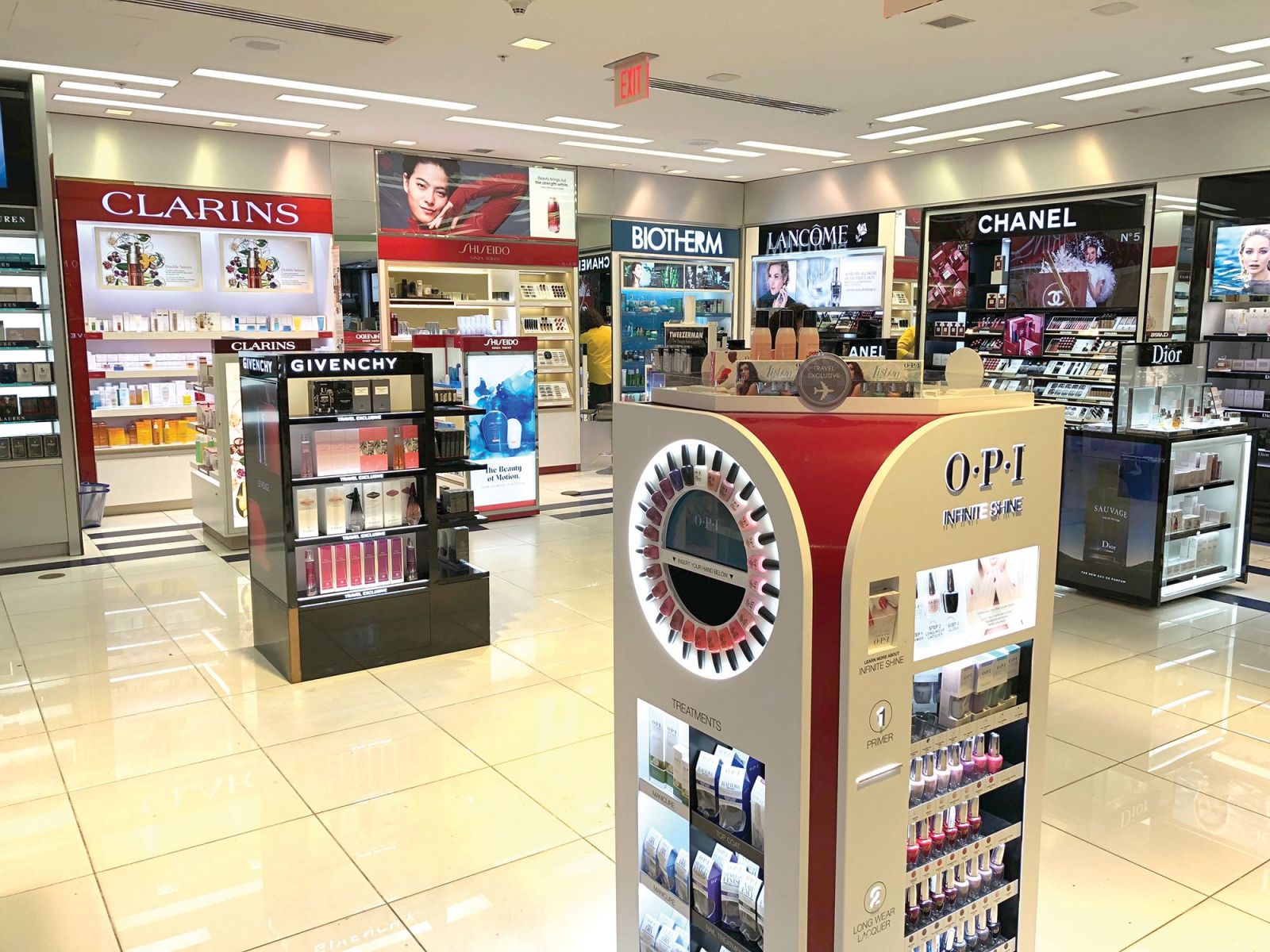 The retailer is growing the beauty footprint in duty free and in new duty paid stores across the terminals.
Other DFA stores in this area include the striking Johnnie Walker House, opened last year, Polo Ralph Lauren and Montblanc, which are each performing well, says the retailer.
In a further project in the North Terminal, another new store will open around mid-year close to gate D30, featuring Dior, Lancôme and Armani, enhancing the pivotal beauty footprint.
In the South Terminal, where spend is dominated by Latin American travellers, the company also plans to upgrade the main duty free store and to expand some speciality stores.
Jerome says: "This is an exciting time for us in Miami. We are adding brands that will resonate in great space, and are making our existing stores identifiably ours."
On the move to reduce space for luxury, he says candidly: "In luxury, a big problem is that the margins don't work, especially given the high rent structures and limited space at airports. The amount of space brands require versus what we can offer means the business case is not strong. The dedication of space for duty free in the US is not what it is in other markets.
"The other issue is the heavy discounting we see in the US. I can take you 30 minutes from our offices to the outlet malls and big box warehouse stores, and the same brands who want to be in the airport have their own shops and are selling at 60%, 70%, 80% off. They tell us that the models are from past seasons, but I see models from many other years and they often look the same. We cannot compete with their discount."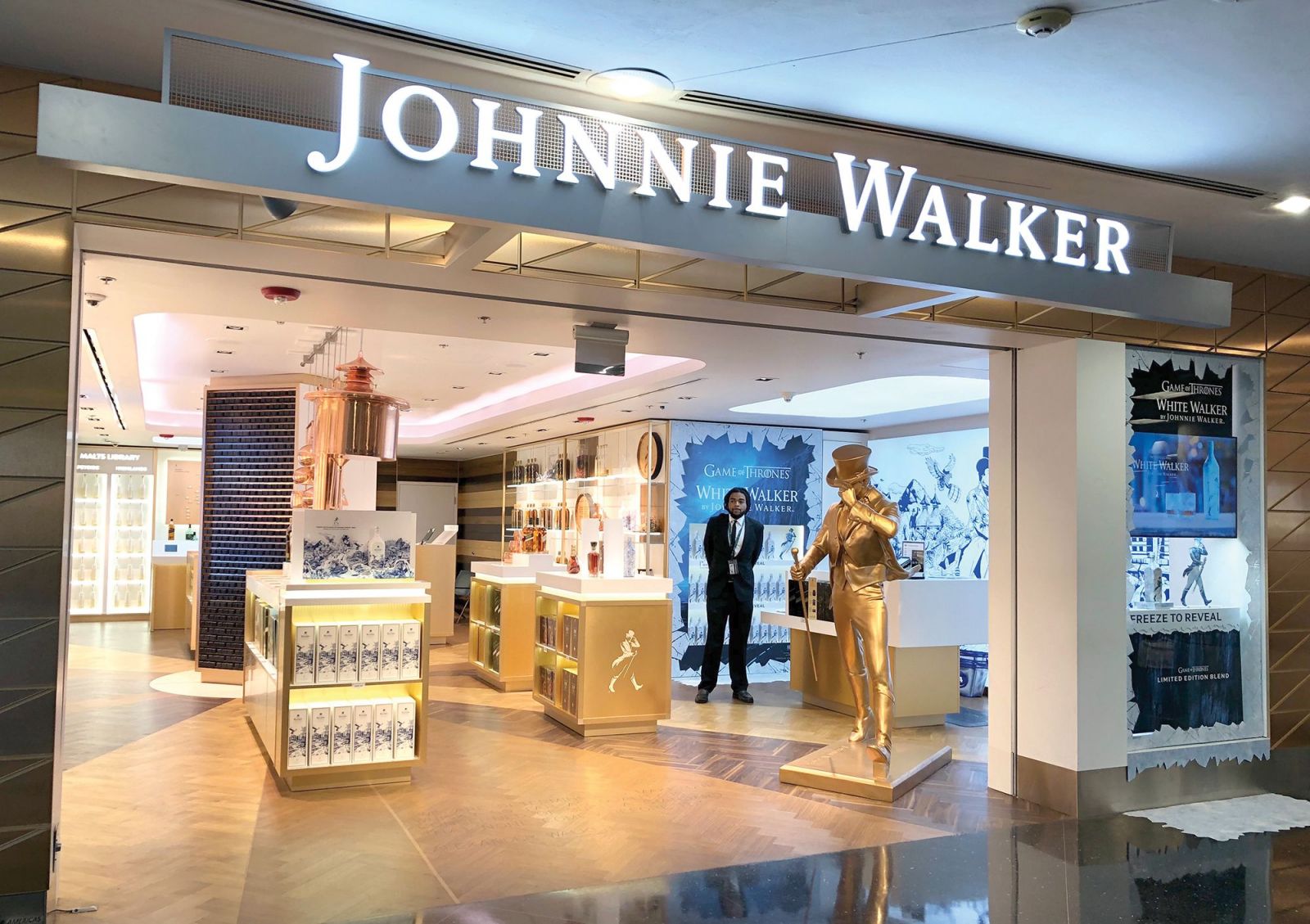 DFA and Diageo Global Travel opened the first Johnnie Walker airport boutique in the region last year; they will open another at JFK T7.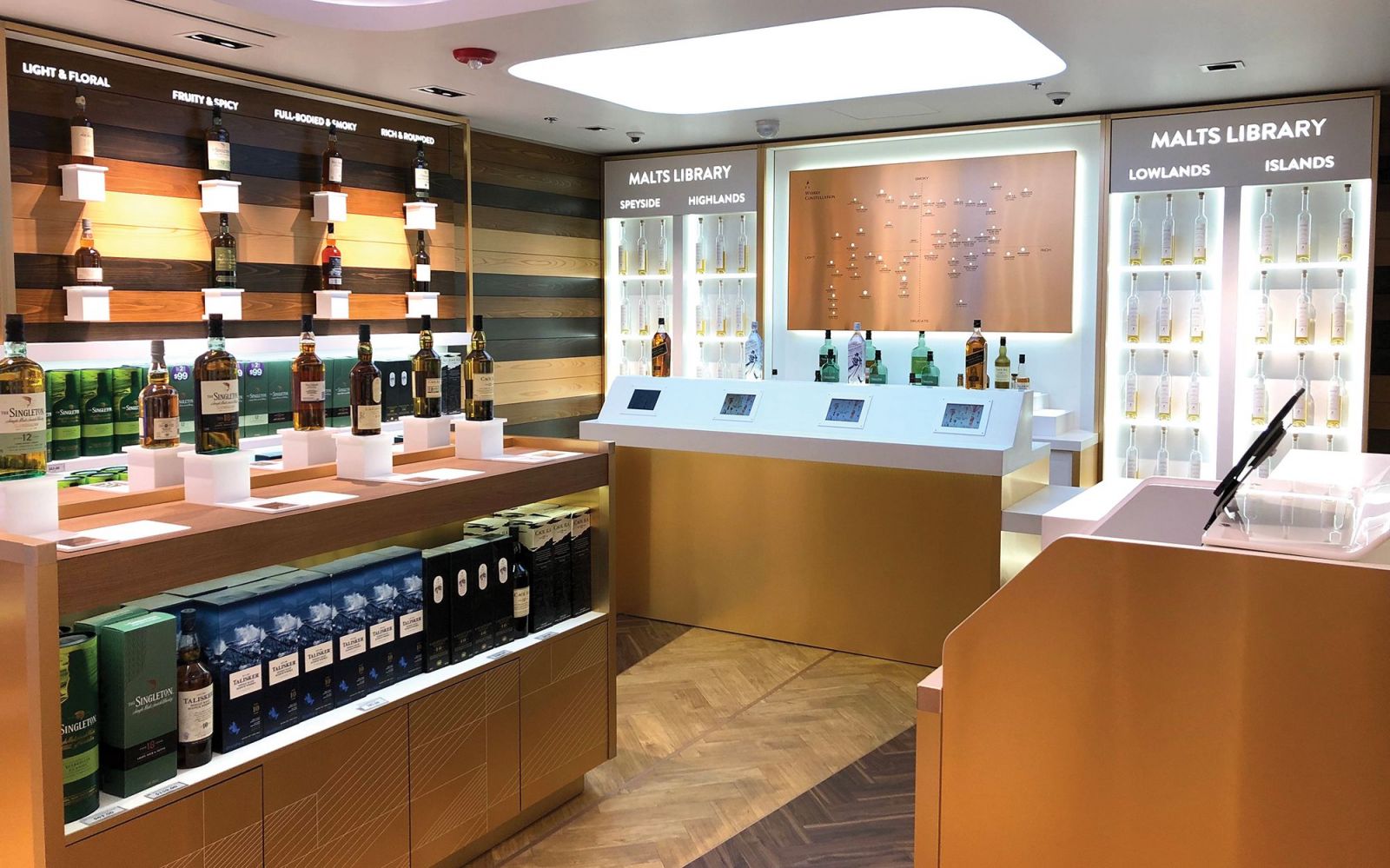 The ramping up of beauty is perhaps the biggest recent feature of DFA's environments, from Miami to Atlanta to New York JFK T7. Last year, the company opened its first niche, high-end fragrance store at JFK T7.
Brands available include Atelier Cologne, Alexander McQueen, Bond No. 9, Bvlgari Le Gemme, Creed, Clive Christian, Diptyque, Dolce Gabbana Velvet, Escentric Molecule, Etat Libre D'Orange, Penhaligon's and Tiziana Terenzi.
There's more specialisation to come in spirits. Having opened the region's first Johnnie Walker airport boutique last year in Miami, a second will open this year at JFK T7. Also new will be the first boutique for single malt brand The Macallan in Americas travel retail, housing exclusive ranges, aged, rare and limited editions.
New space, concepts and brands coming on stream underlines the focus of investment today, with airports a priority. But the company's border business, from the US northern and southern borders as far south as Uruguay, remains critical, as recent and continuing projects show…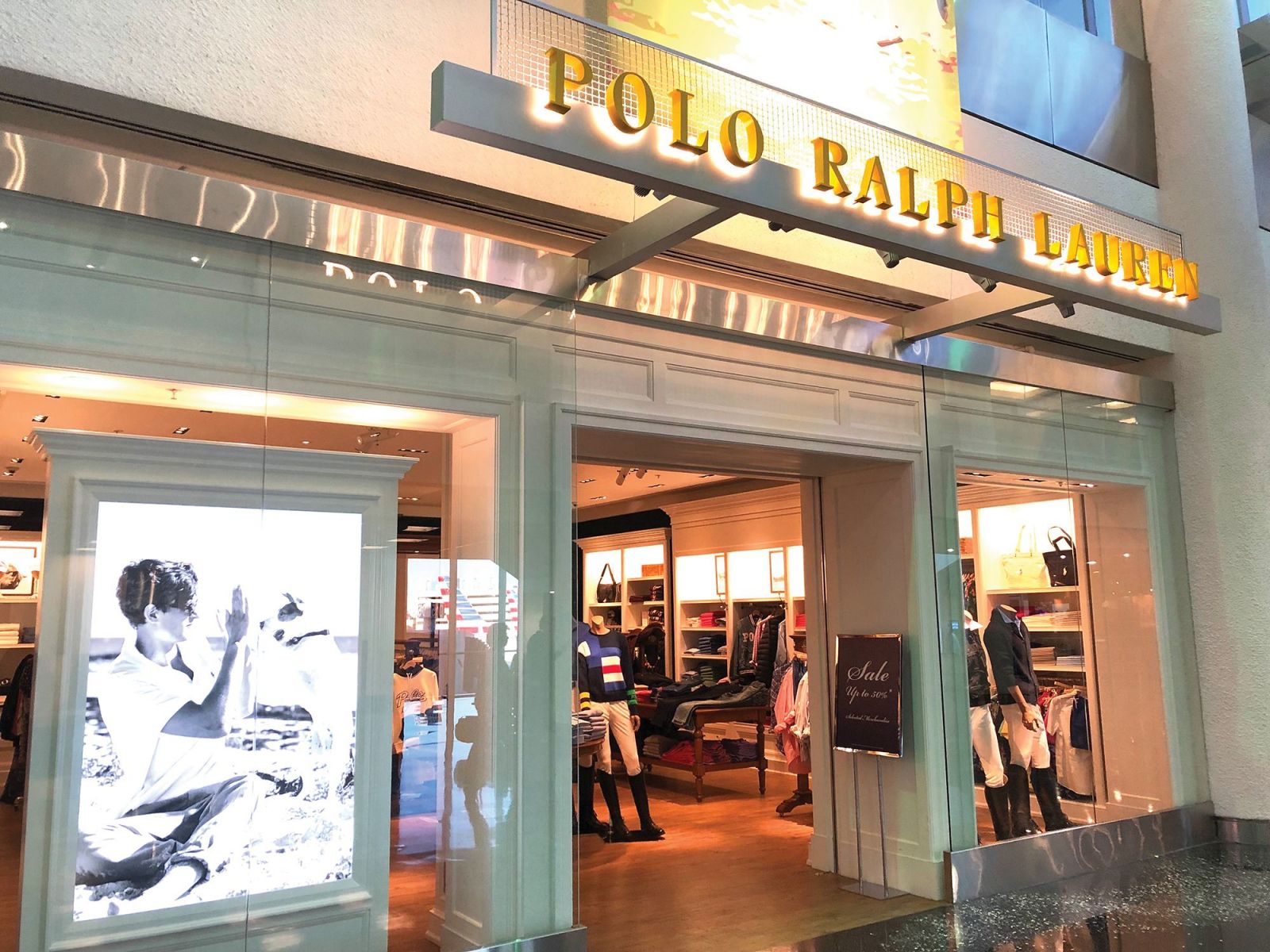 Polo Ralph Lauren is one of the fashion stores that performs well for DFA at Miami; the retailer is cutting back on space for other luxury brands, notably in its multi-category stores.
DFA's owners on…concessions, tenders and profitability
The business today is changing, with competition greater than ever from outside channels, meaning duty free isn't the cash cow it once was, says Leon Falic. Airports therefore need to react.
"If you're dealing with a privately operated airport, that often means the people will be more commercially minded. Some government entities are different, though to be fair not all of them. I understand that airports have to fund their infrastructure. Duty free is usually the second biggest revenue earner after airlines.
"We know that for duty free we pay 30-40% rent, and we know what margins we work off. But then in F&B it might be 10% rent, and the margin is better. So in fact your profit margin is not all in duty free.
"As consumers shop more online, the entire business is becoming more competitive. Over time things may change in our industry as airports understand this. I don't think a lot of retailers make a lot of money today. Currently airport rent is very high because there is always a bidder who is willing to pay. Sometimes that means a winner can end up as a loser."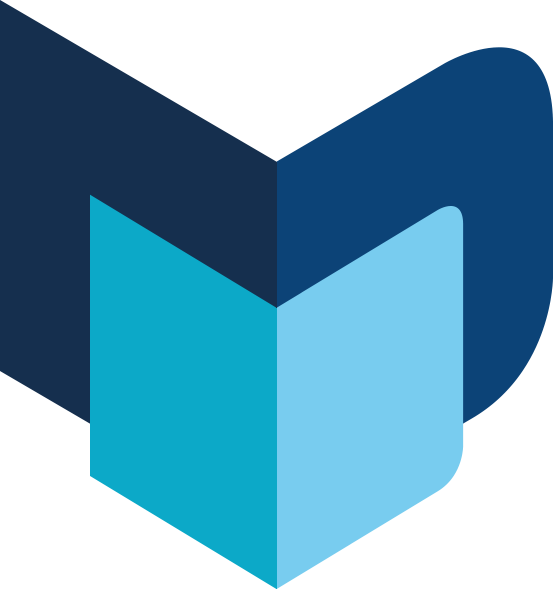 ---
The Moodie Davitt Report • The Online Magazine • March 2019