On location • Duty Free Americas
---
Growing the international footprint
DFA is predominantly an Americas retailer, but it is open to expansion overseas beyond its existing markets, led by Macau and Israel. In the latter, it is exiting its Ovda Airport duty free concession, though it continues to eye opportunity in a market close to the family's heart, and aims to extend its airport presence in future.
In the former, investment in one of its most successful stores, at The Venetian Macau Resort Hotel, will continue in 2019 with a second major renovation, due to be completed by late summer.
As we reported, an earlier ambitious upgrade – of 6,500sq ft within the overall 11,500sq ft space – was completed in December 2017. That project, which included an extra 1,500sq ft being added to the footprint, drove a sharp double-digit rise in sales immediately, and the upturn has continued, even before the next round of renovations across the hall. For example, after doubling sales in 2018, January 2019 revenue climbed by another 30%, says Jerome Falic.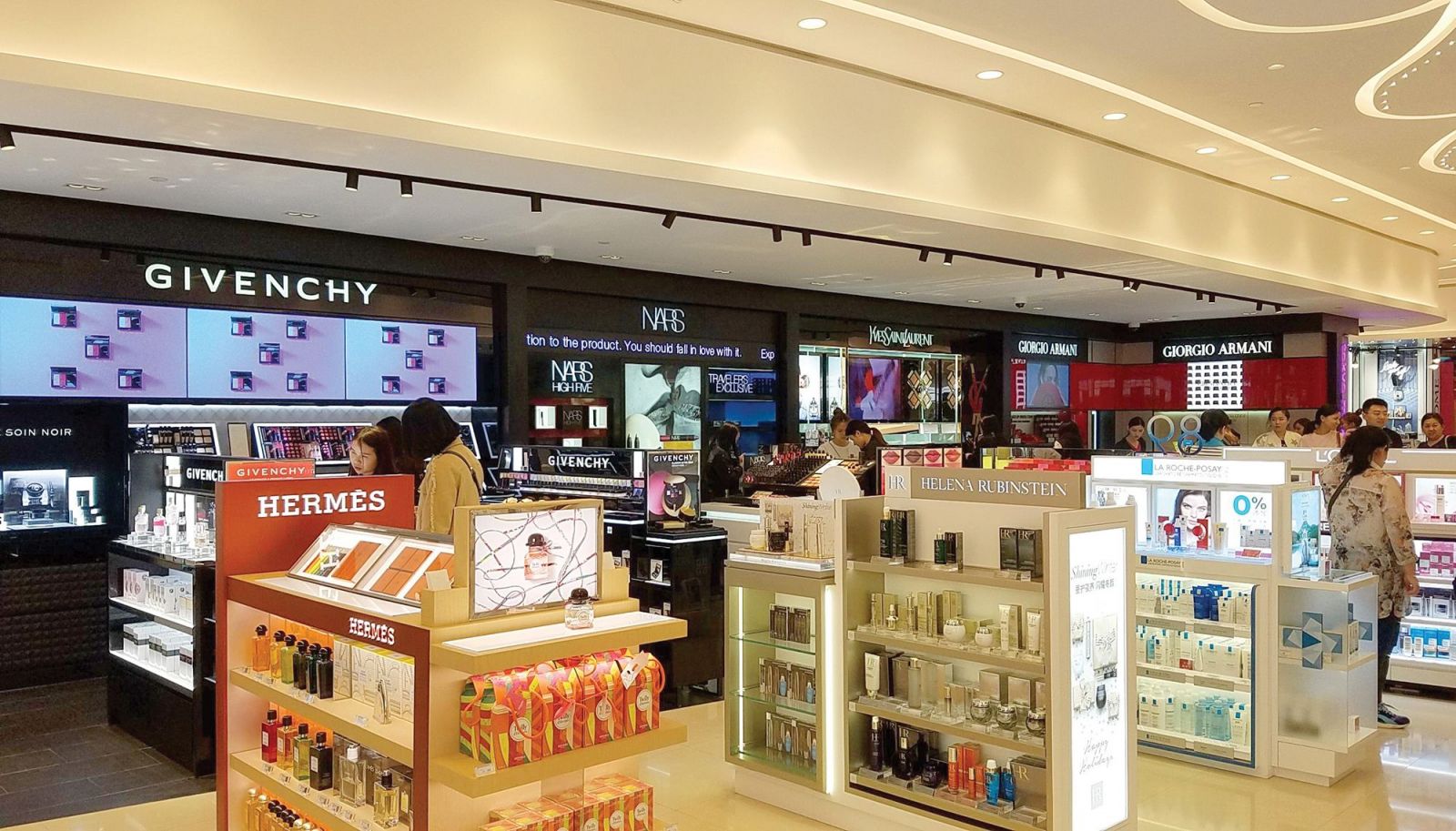 DFA hails the powerhouse recent performance of The Venetian Macau store, which will benefit from the next big upgrade to take place later this year.
"We have the number one location in Macau," he says. "It's in prime position, close to the casino and the bus drop-off. Over 20 million visitors a year pass our shop. It's the most visible store in Macau and has a captive audience many airports would love.
"It wasn't always so good. We nearly quit in the first three years. We had the wrong merchandise for the customer base and threw a lot of money at trying to fix it. The change that made all the difference was our partnership with L'Oréal and the opening of our first big Lancôme boutique. We also have one of the largest Dior boutiques in travel retail, which will be renovated in 88sq m as part of the upcoming investment.
"We'll have an upgrade of SK-II, which is key in the region. They are building a beautiful shop-in-shop. Clarins will add cosmetics as part of the upgrade. And we're talking to two high-end luxury brands about adding cosmetics. We will still feature liquor but have discontinued tobacco."
These changes will build upon the tailored, regionalised offer from the earlier upgrade. At that time DFA added Clé de Peau Beauté, NARS, Givenchy, History of Whoo, Makeup Forever, Innisfree, Etude House, La Roche Posay, Vichy, Kérastase and Benefit, with YSL Cosmetics and Armani remodelled.
The company is proud to have made a success of its presence in what was new territory 12 years ago, noting its long-term approach. It has examined other potential locations in the city, but so far none have been attractive enough.
Change in the mix and location of brands is constant at The Venetian, as DFA aims to drive penetration and conversion higher.
Falic says: "Before we did the major renovation in 2017, we tried something new every few months to sell more per square metre. Whatever we do has to be better than what we did in the store previously. Like every retailer we have renovations written into the lease but we were renovating before we were even required to, and that led to our sales doubling each time. It also put pressure on the landlord to push the other retailers, too."
Rubber-stamping its presence recently, the Sands Group and DFA agreed a new five-year contract, while the company also captured the prized accolade of Best Store Performance – General Retail Award at the Sands Retail Awards 2018. It was named as the top performer from among more than 850 retailers for its service excellence.
New concepts, new channels, new territory
The family's wider presence overseas, beyond duty free, extends to its ecommerce trade in liquor – a channel in which it is prominent in Israel (where it claims around a 90% share of the online market), Singapore and Panama
Leon says: "It is duty paid, not duty free, and these three markets work because they are small, manageable and well-organised for home delivery. It's about pricing but also service: we promise same day delivery. And it helps us gather data on shoppers' purchasing habits."
The company insists that they are not dealing with brands as they would in the duty free market. "There are different margins and the relationships are different. Our goal is data, and that helps the brands understand their customers too.
"Unlike physical stores, where there is very little information flowing back, our ecommerce platform identifies important details about customers, such as what and how often they buy, whether they switch from vodka to whisky, and so on."
Beyond these new channels and territories, Europe remains attractive but only if the right opportunity presents itself. Since the company attempted to buy World Duty Free just over ten years ago, that hasn't happened.
Jerome says: "We are not in Europe yet but if the opportunity arises we would look at that. We bid on World Duty Free and we felt we were close, so if any opportunity comes up and we know we can handle it operationally, we will look at it closely. Otherwise, with well over 200 stores, we are well-balanced and diversified."
Leon says: "We have been offered the chance to move into new markets but we can afford to be choosy. We like the Americas because we have mastered this region. We are in the stores all the time, so we can see what is happening. That's why we achieve some of the highest sales per square foot in the industry.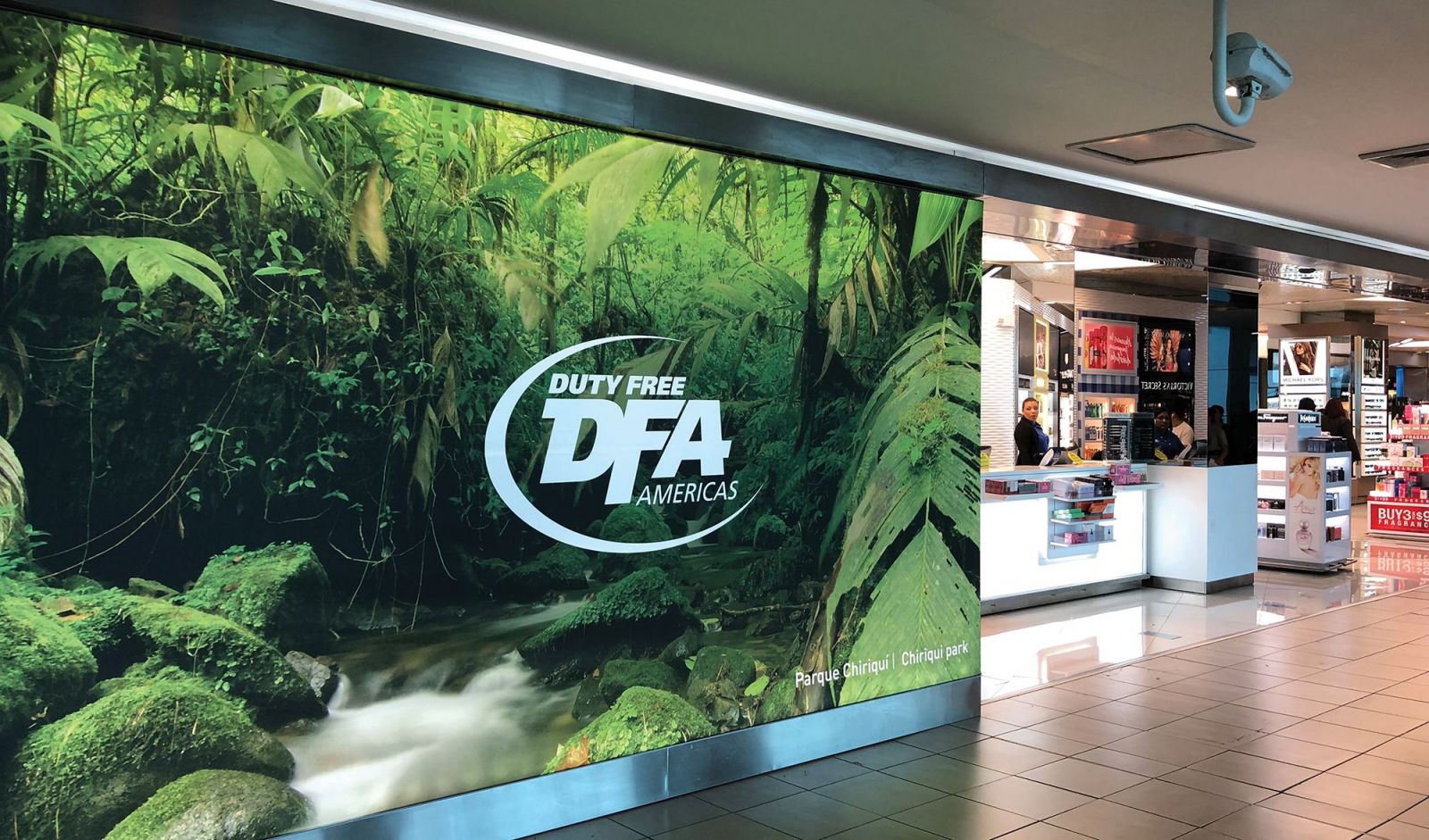 Towards the next level: DFA says it wants to be seen as "the premier duty free retailer in the Americas".
"Apart from looking for new opportunities, we are focused on consolidating what we have. We are closing smaller stores and focusing on those that really drive the business."
What then does the future hold for DFA? The focus on investment will remain strong, say the brothers, as will empowering other family members to grow with the company as it strives to be a better retailer.
Leon says: "Over the last few years we have made a couple of hundred million dollars' worth of investment across our store network. That says something about our commitment to this business."
Jerome adds: "We try to maximise sales per square foot and we look at that metric and at margin very keenly. But there are also other elements that are important in drawing the customer in, meaning that you can't go down to the last dollar. You need a great assortment, well-trained people, top-class service.
"We are constantly updating our shops and trying new things. We want to be seen as the premier duty free retailer in the Americas. We are already in terms of locations. Now we want to be seen that way in terms of quality."
DFA's owners on… industry consolidation
"If any international players want to enter the Americas in a meaningful way they would presumably have to acquire us or Dufry's assets in the region. We are well covered with southern and northern borders, the Caribbean, South America." So says Leon Falic as we discuss the regional market and consolidation.
"We are family-owned and we have no intention to sell, although we have been approached. We enjoy what we do. We have built DFA and look forward to continuing to grow it. "The next generation [Joseph, Jerome's son; Dov and Miro, Leon's sons and Samuel, Simon's son, yet to join full-time - Ed] is in the business now and they love it just like we do.
"We are excited about them being part of the business; they are cousins but they work together like brothers. We are blessed to have them as children and to realise that our wishes for them to play such an important part in our business are coming true. They want to be involved and that makes us happy."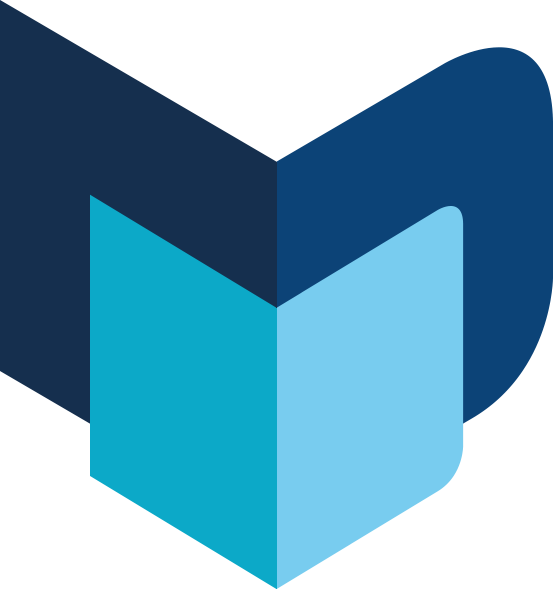 ---
The Moodie Davitt Report • The Online Magazine • March 2019