On location • Duty Free Americas
---
Family

force
The Moodie Davitt Report spent a fascinating week with Duty Free Americas' owners the Falic family in late January. In this major report, we assess the company's next wave of projects, its expansion ambitions and how a new generation is beginning to play a part in the family business. We get the views of brothers Simon, Jerome and Leon about industry consolidation, pricing and the meaning of partnerships, as the leading duty free retailer in North America plots the next stage of its progress. Dermot Davitt reports from Panama, Miami and Punta Cana.
The following pages feature edited highlights of a special edition of The Moodie Davitt Spotlight eZine series dedicated to Duty Free Americas, which can be read here.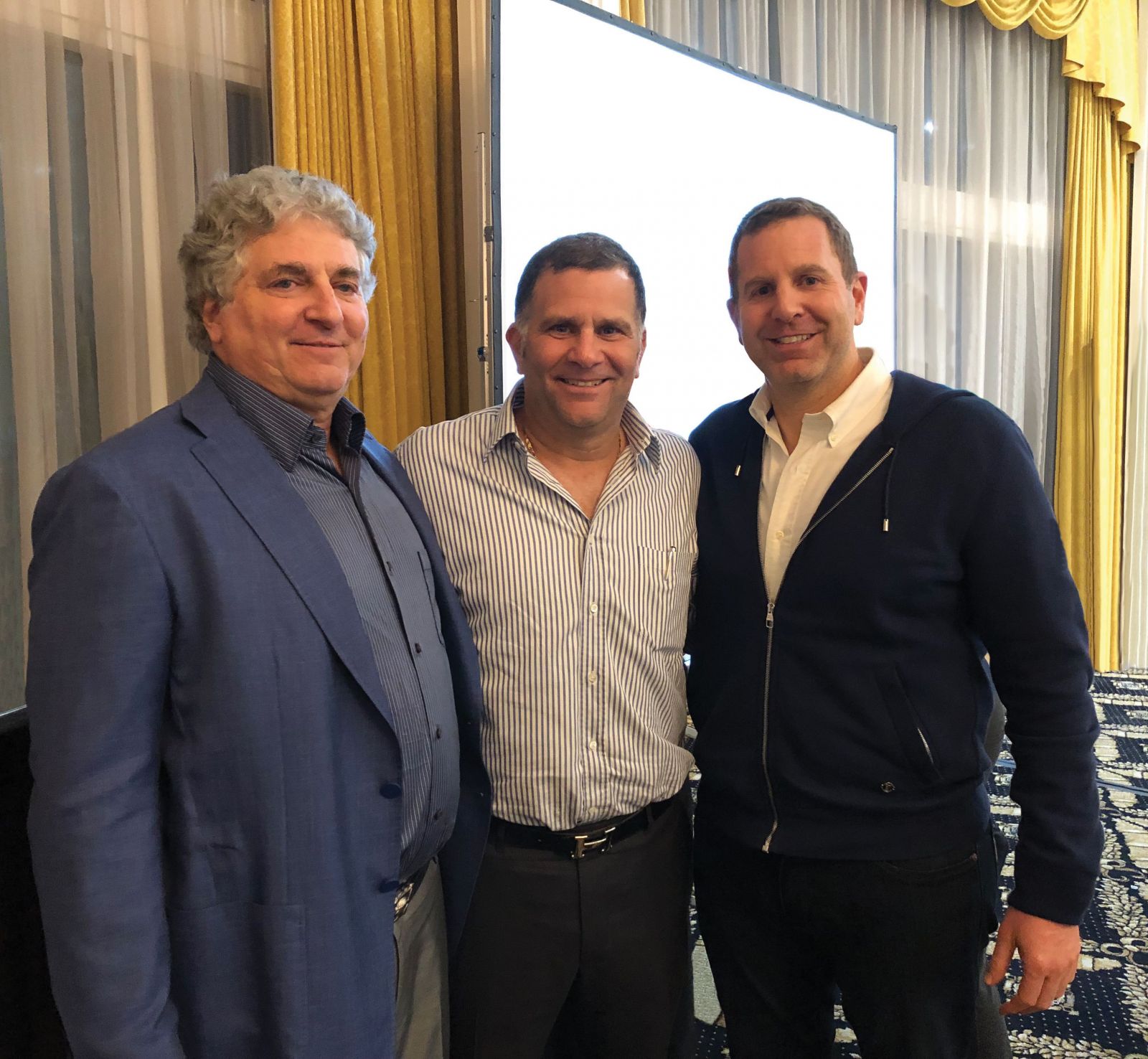 From challenger to established player: Simon, Jerome and Leon Falic.
When the Falic family acquired World Duty Free Americas from BAA in October 2001, they insisted that their involvement in the duty free business would be "long-term, serious and global".
Now in their 18th year since that momentous move, brothers Simon, Jerome and Leon have established Duty Free Americas (DFA) as the 11th biggest travel retailer in the world (as measured by The Moodie Davitt Report's Top 25 Travel Retailer rankings). DFA is the biggest player by far in the North American duty free market and the most diversified in the wider Americas region, with stores across multiple geographies and channels. Additional stores in Panama, Brazil, Puerto Rico (expanding a small but growing Caribbean base) and on the US borders will cement that status.
DFA also has a firm eye on further internationalisation. Asia, certainly, is a target for expansion, as the company aims to build on the recent powerhouse performance of its Venetian Macau operation. And don't be surprised if the company gains a foothold in Europe too, as it examines new markets and new trading channels.
The DFA story is multi-faceted and multi-layered, as we discovered on a visit to three of the company's key locations in January (Panama, Miami and Punta Cana). It is a tale of family, but not just of the three brothers who took a risk in buying a US duty free chain a month after 9/11, and who until then had been known, in beauty circles at least, for their former ownership of a national perfumery chain (Perfumania).
Today it's also a story of a new generation, as the brothers' children Joseph, Dov, Miro and (soon) Samuel play their part in writing the next chapter. Their love for the company their fathers bought and transformed is sincere and deep. When we ask the three brothers about the future, and whether they would ever sell DFA, Leon laughs and says: "One day the new generation will probably do it when we're not looking". Joking aside, while there is no sale on the agenda, it's clear that any would-be suitor would have to convince not only the current owners, but also those younger family members who have DFA in their blood.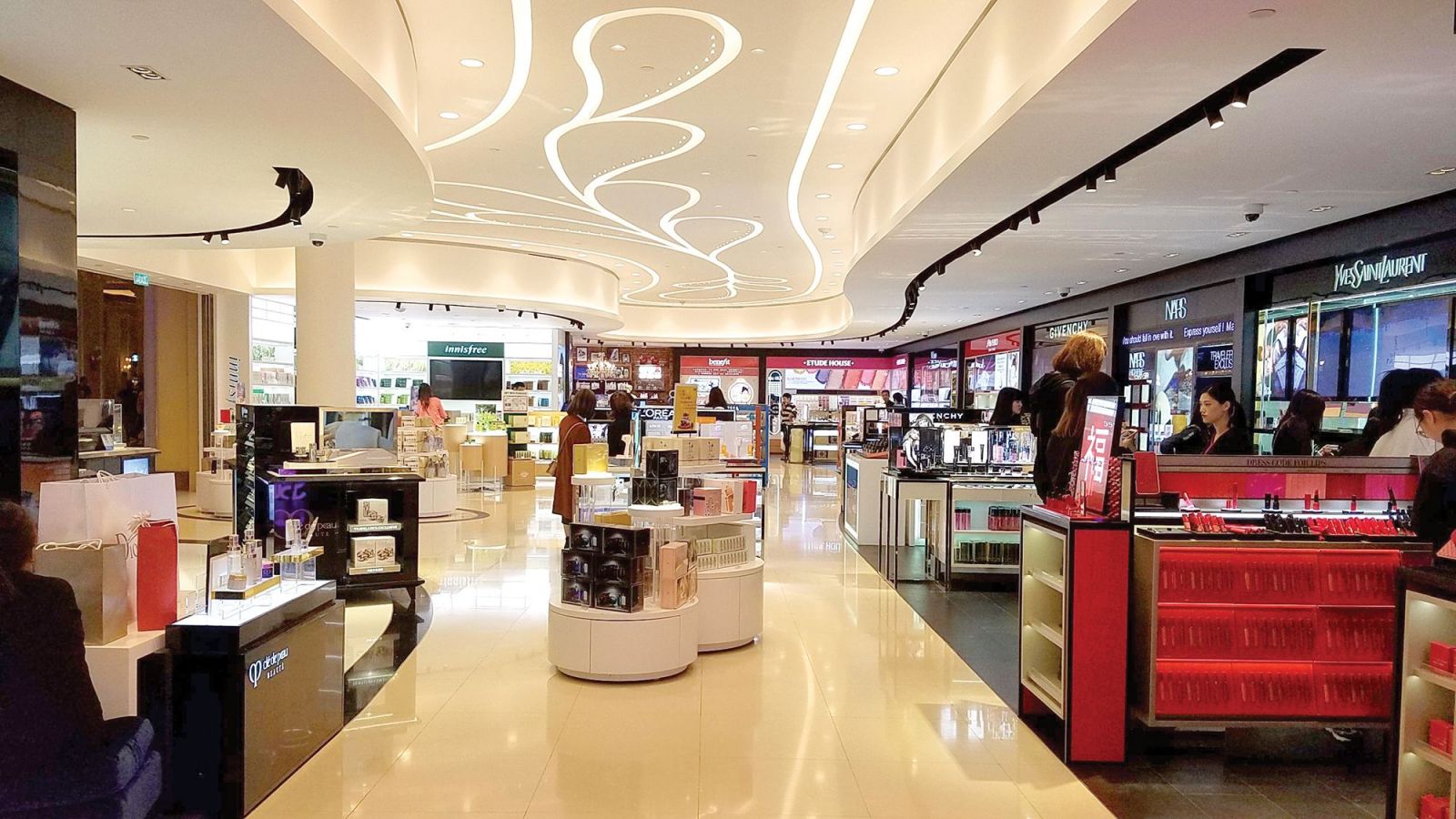 DFA's high-class beauty store at The Venetian Macau.
This is also a tale of diversity and of a multi-disciplinary business, underpinned by the focus and energy that the family members bring to their activities. The Falics have always been deal makers and investors. Today, alongside duty free stores in over 225 locations, they develop fragrances & cosmetics for a variety of fashion and celebrity brands, and distribute beauty and liquor. They run a big ecommerce business selling duty paid liquor in Panama, Israel and Singapore, and have many property and other interests worldwide.
DFA's owners say the company is now very different to the business they acquired in 2001. It has matured, with people at all levels that have grown along with it. That has helped convert some formerly sceptical brands into close partners, they note.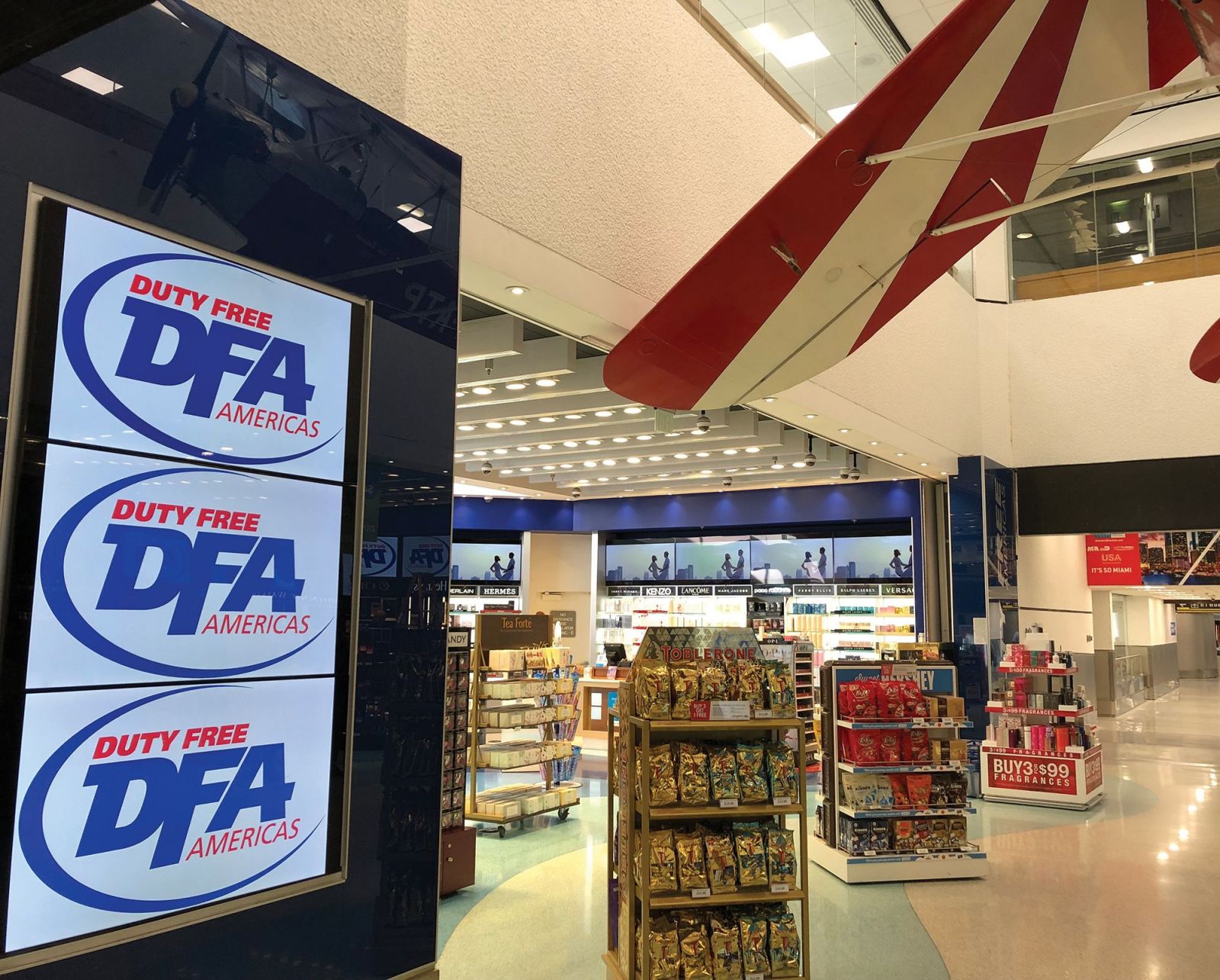 Taking flight: The company has just embarked on a US$17 million transformation of its Miami International Airport shops.
A clear DFA ambition is to become an even better retailer, from design and store fit-out to space management to service. Projects such as The Venetian in Macau (with a major second renovation to come this year), the recently opened Panda Duty Free in Rio Branco on the Brazil-Uruguay border, plans for an upgraded look at Miami Airport and at Tocumen Airport T2 in Panama all indicate ambition to reach a higher level.
That means not just being the biggest in its core region, but to be one of, if not the very best in the world. And to make that happen, the family makes it clear that it is willing to listen and learn, from brands and other business partners.
In doing so, one senses that they won't lose their entrepreneurial streak. They entered Brazil when that market was at perhaps its lowest ebb, and continue to invest although a prolonged economic upturn still appears some way off. The family will take that approach to other potential markets.
Expect to see a streamlining of the North American business, led by Miami, as under-performing luxury brands make way for more beauty, liquor and confectionery. The focus today is on fewer, larger stores, with smaller, less successful locations earmarked for review or closure.
The eye for an opportunity will likely result in new brands being acquired under the Falic Fashion Group name. But it might also lead to acquisitions in the travel retail world. As an Americas powerhouse, DFA management freely says that any outsider who wants to buy in to regional travel retail would have to target DFA or Dufry's regional assets. On the flip side, there is an appetite to seek expansion abroad, through concession gains or a well-priced acquisition.
In this interview, conducted over two days in DFA's Panama City and Miami offices, we assess the company's progress to date, upcoming investments and ambitions.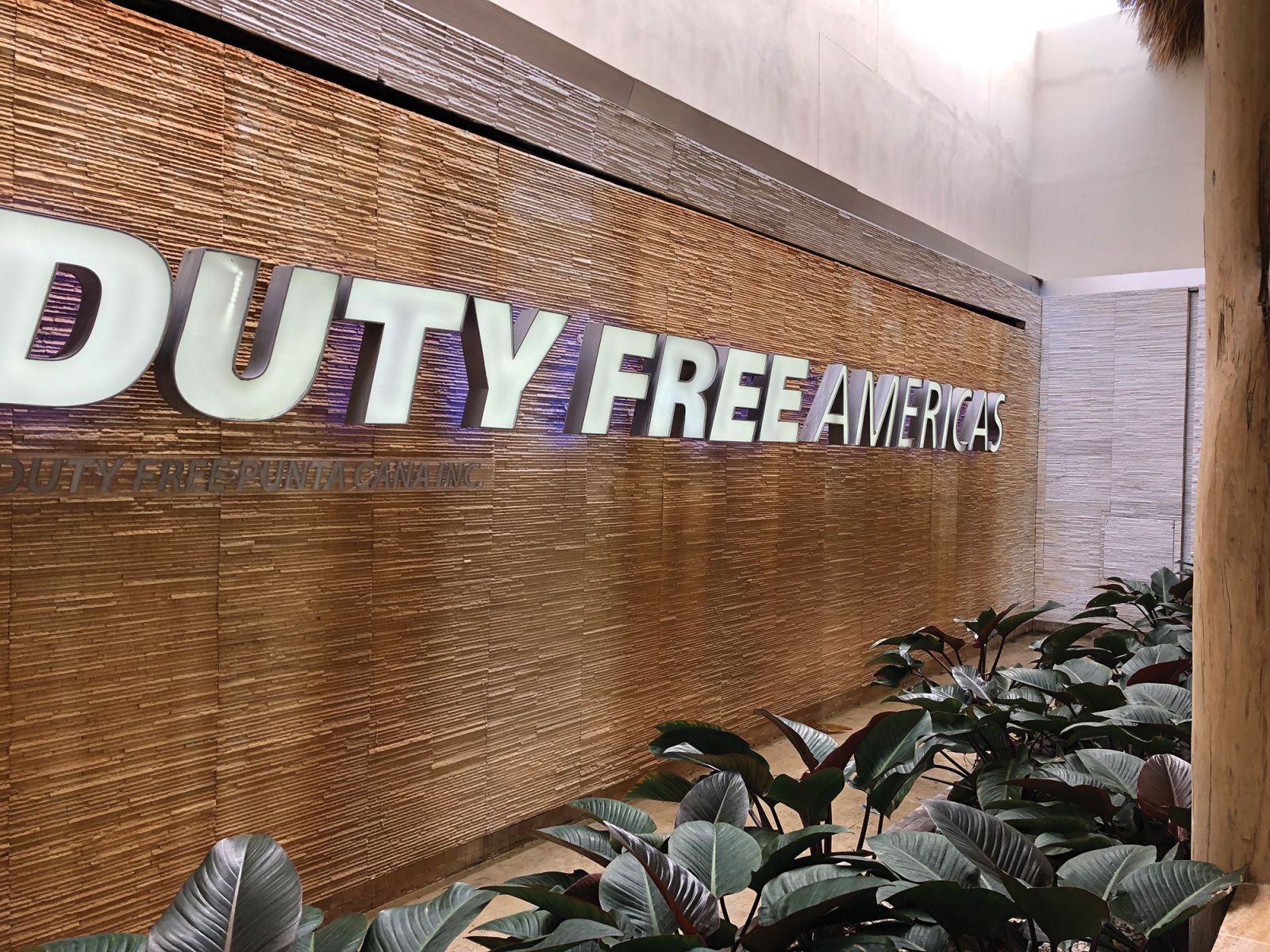 Adapting to the environment: DFA has invested to match the striking surroundings of the memorable Punta Cana Airport.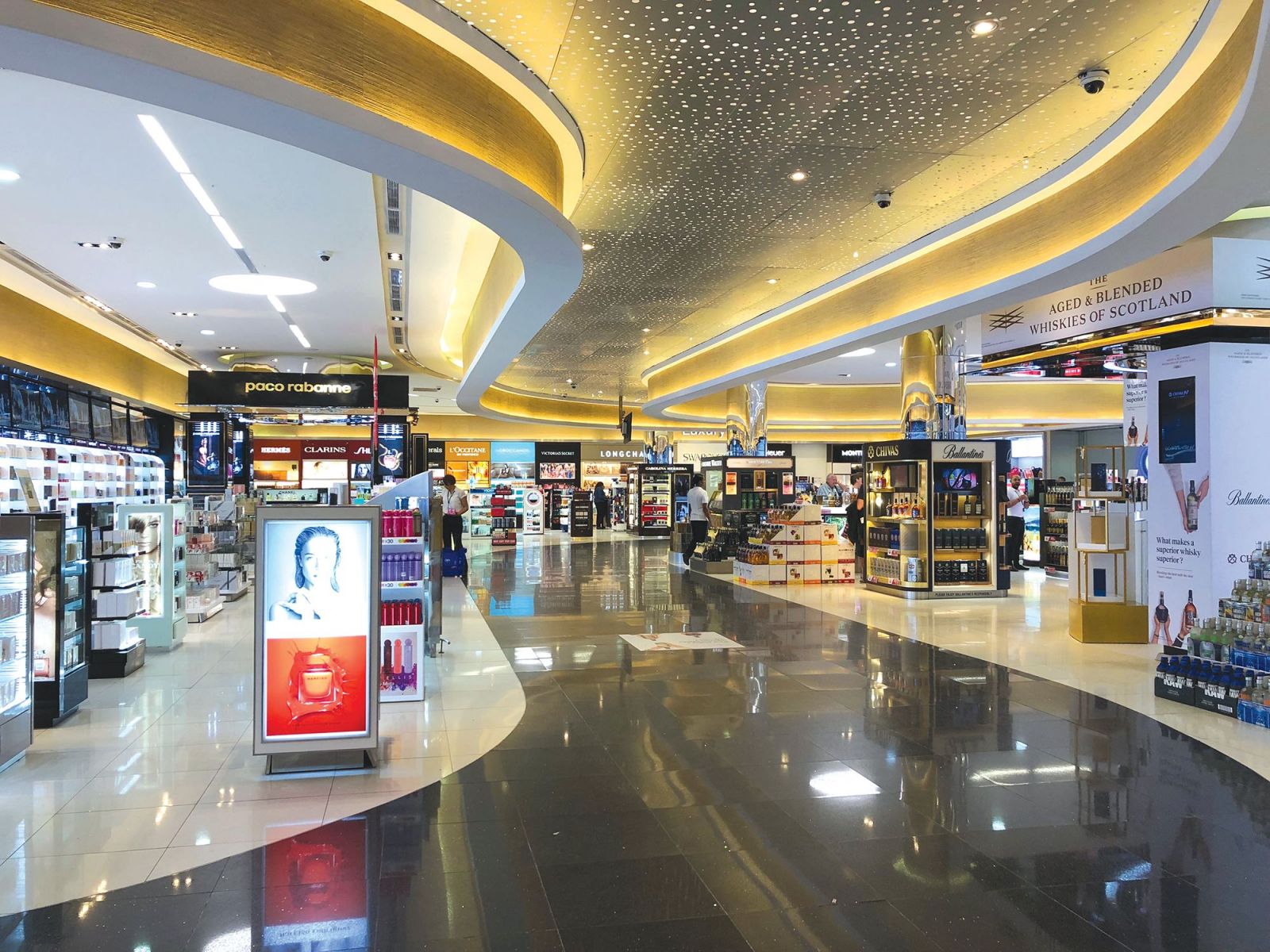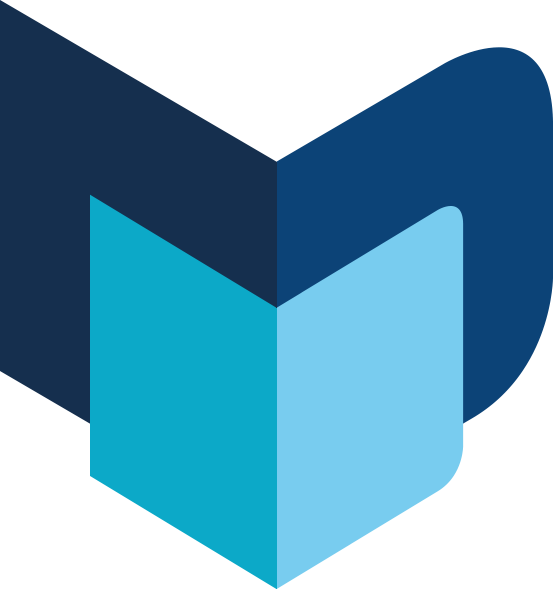 ---
The Moodie Davitt Report • The Online Magazine • March 2019