---
New Jersey




energy and attitude
One of the most prominent current trends in airport food & beverage is offering a taste of the local – through restaurants, brands, dishes, drinks and design.
The Port Authority of New York and New Jersey and concessions manager Unibail-Rodamco-Westfield (URW) Airports are hoping to create a stellar example of achieving this, and demonstrating how it can be so successful, at Newark Liberty International Airport Terminal B.
The partners have revealed a new line-up of 22 Jersey-centric dining and retail destinations, totalling more than 25,000sq ft.
Port Authority Chairman Kevin O'Toole says the partners are committed to improving the customer experience, and the local flavours provide a key point of difference. "Unibail-Rodamco-Westfield Airports is transforming Terminal B concessions into a unique dining and retail experience for travellers, with distinctive New Jersey concepts and menus to match," he explains.
Three new districts at Liberty International have been designed with inspiration from New Jersey settings.
The centrepiece of the new line-up is the HMSHost-operated Jersey by the Shore food hall, where travellers can find boardwalk-inspired offerings at Malone's Fish Market, Little Tony's Pizzeria and Firehouse Subs.
Another HMSHost concept, The Budweiser Newark Brew House, will celebrate the local history of Anheuser-Busch's Newark brewery, the company's second oldest in the nation, and will feature a German-inspired 'biergarten' motif.
A design highlight will be the construction of three branded sections of the terminal that each emphasise design elements inspired by New Jersey settings: Jersey Shore boardwalks, Newark's Ironbound section and a Garden State theme.
The Boardwalk district of Newark's Terminal B aims to deliver a flavour of the Jersey Shore, with Newark and northern New Jersey represented by the Ironbound district's culinary, cultural and artistic features. The Garden State will introduce fresh, local foods from New Jersey and evoke the state's natural beauty.
"New Jersey has so much to offer – bustling cities, rural country sides, incredible diversity and a gorgeous coastline," concludes URW Airports Vice President and Asset Lead Brad Tollefson. "We partnered with the Port Authority to capture and celebrate that energy and New Jersey attitude."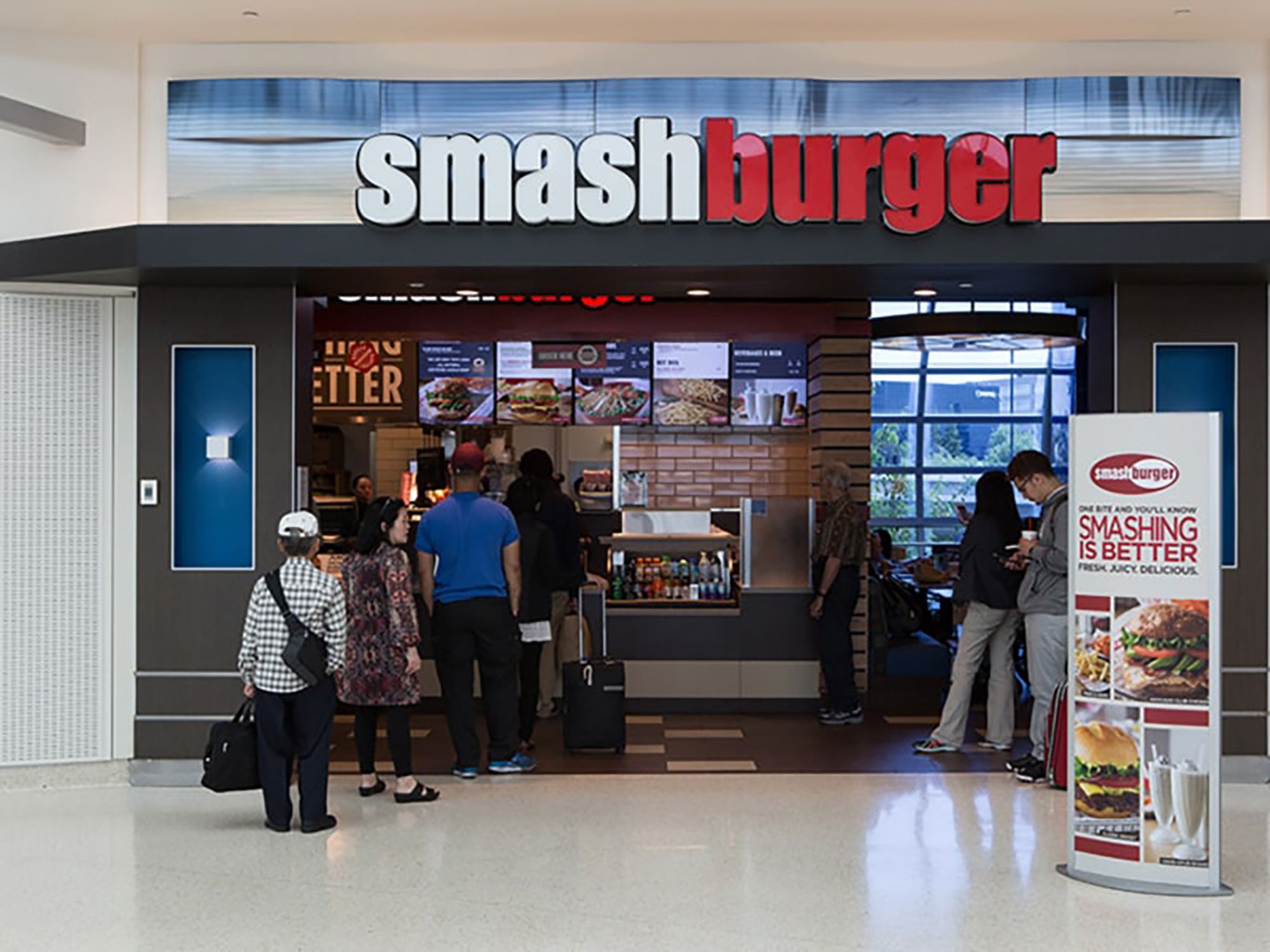 Direct hit: Dining chain Smashburger will be among the F&B openings.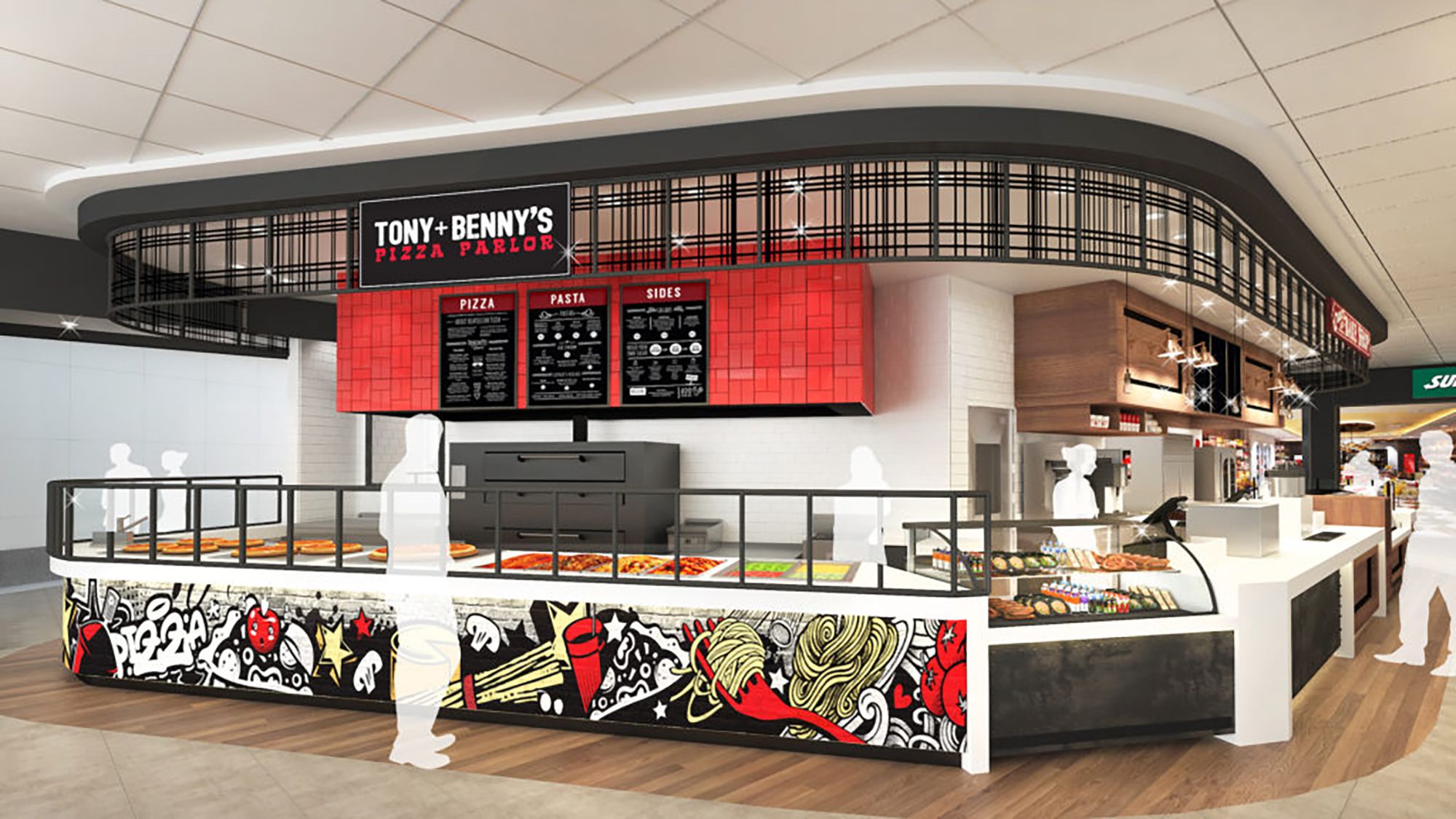 Tony + Benny's Pizza Parlor is among the restaurants to be run by Villa Restaurant Group at Newark Terminal B. It will feature décor inspired by the bold graffiti art that is part of Brooklyn's culture.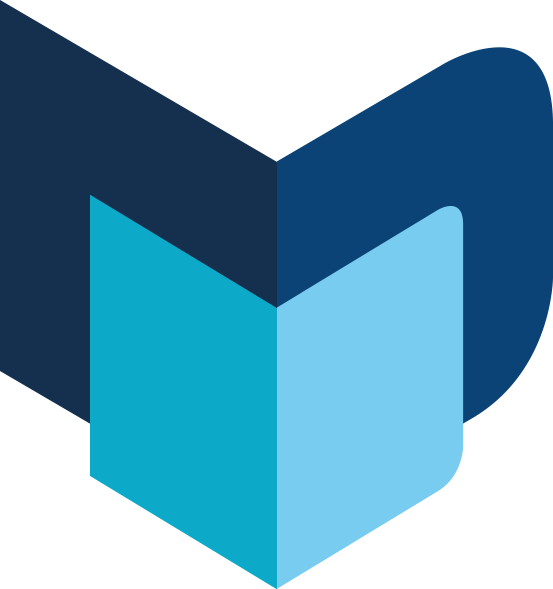 ---
The Moodie Davitt eZine | Issue 262 | 31 May 2019