---
Lagardère Travel
Retail's €1 billion foodservice target
Lagardère Travel Retail looks set to be the next €1 billion-plus turnover player in the travel food & beverage business amid expansion through acquisition and with a series of exciting openings to come this year. Dermot Davitt speaks to Executive Vice President Foodservice Mélanie Guilldou and Chief Business Officer Ambroise Fondeur.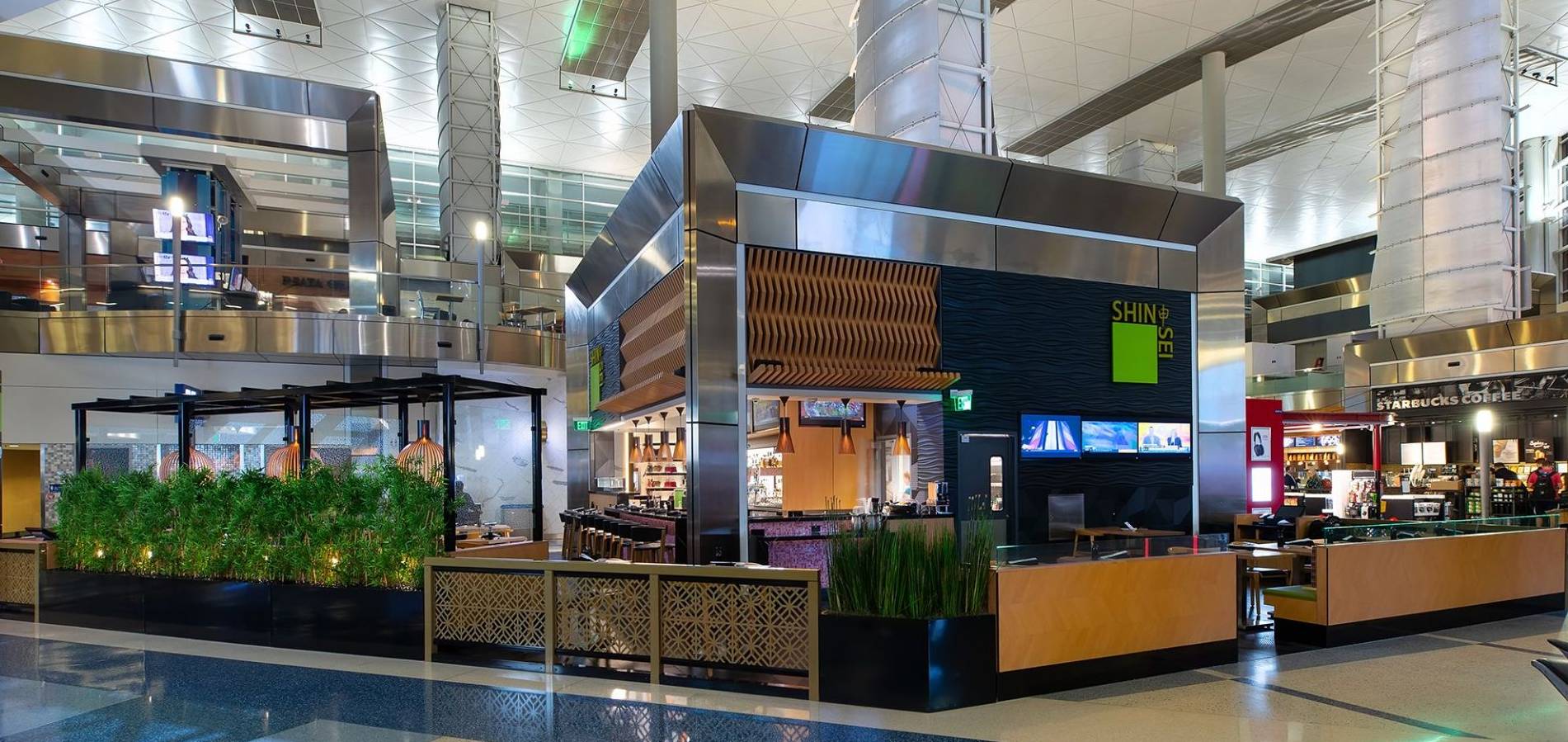 Preparing to welcome FAB delegates: Paradies Lagardère has a strong presence at Dallas Fort Worth International, host for next month's Airport Food & Beverage Conference and Awards; pictured are Shinsei, Hickory and Whitetail restaurants.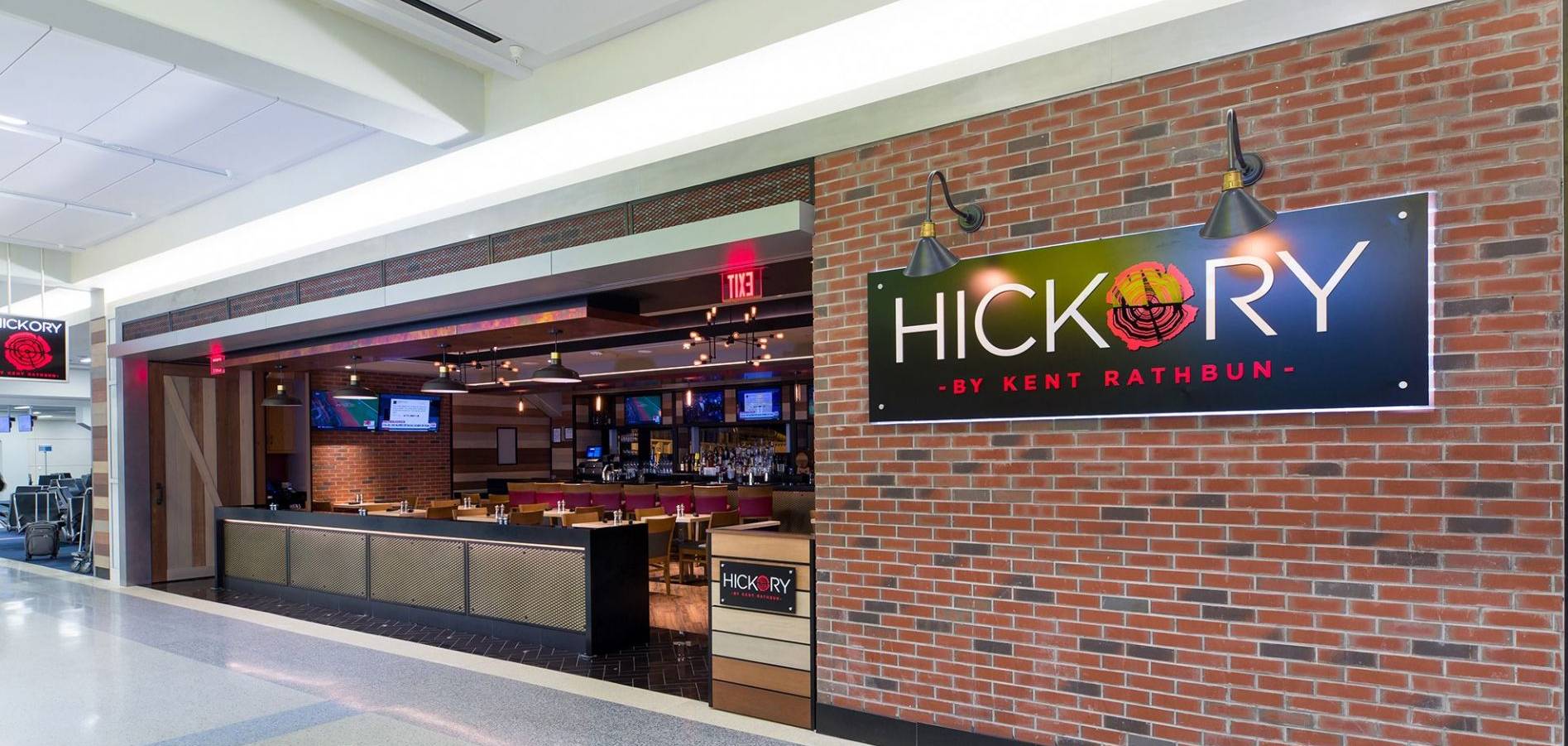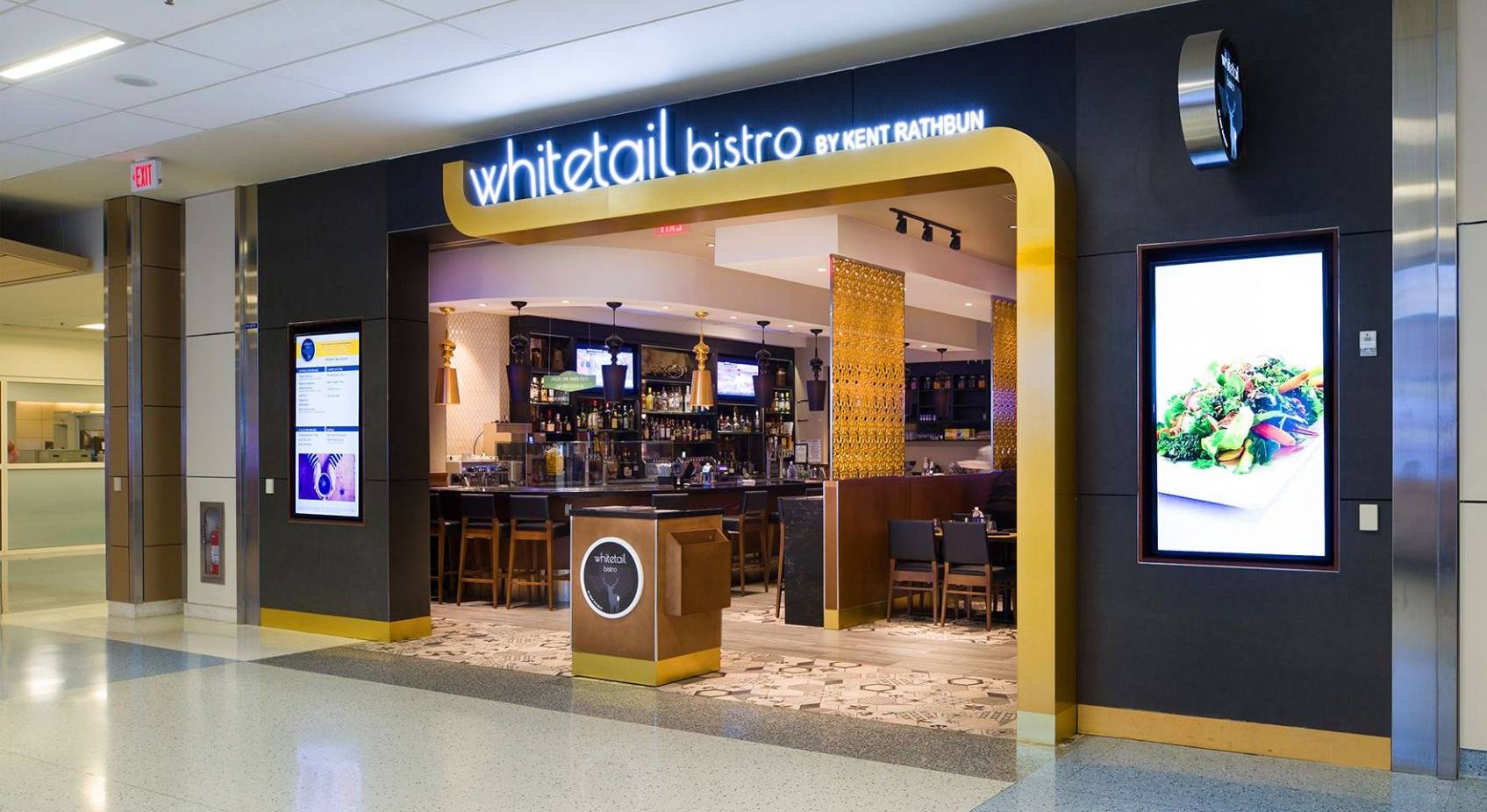 Lagardère Travel Retail has embraced the power and potential of food & beverage, or what it calls foodservice, more than any other global player in the duty free & travel retail field. It has a diversified international business, is building through organic growth and new concessions and has made acquisitions a cornerstone of its expansion, notably in North America.
Food & beverage is also one of the three main business lines upon which the retailer is laying foundations for the future, alongside duty free & luxury and travel essentials. Crucially, with Lagardère Group having identified its travel retail arm as one of two core businesses (alongside publishing), there is buy-in from top management for investment, including in the expansion of travel dining.
Of the division's €3,673 million in 2018 revenues, 17% came from foodservice, behind travel essentials (43%) and duty free & luxury (40%). It's not essential that the proportion contributed by food grows, insists the company, but that the overall figure does so, and profitably.
At just over €620 million in revenue last year, Lagardère Travel Retail still trails global powerhouses Autogrill (€4,695.3 million in 2018) and SSP Group (£2,564.9 million/€2,921 million), although the recent acquisition of Hojeij Branded Foods (HBF) will help change that.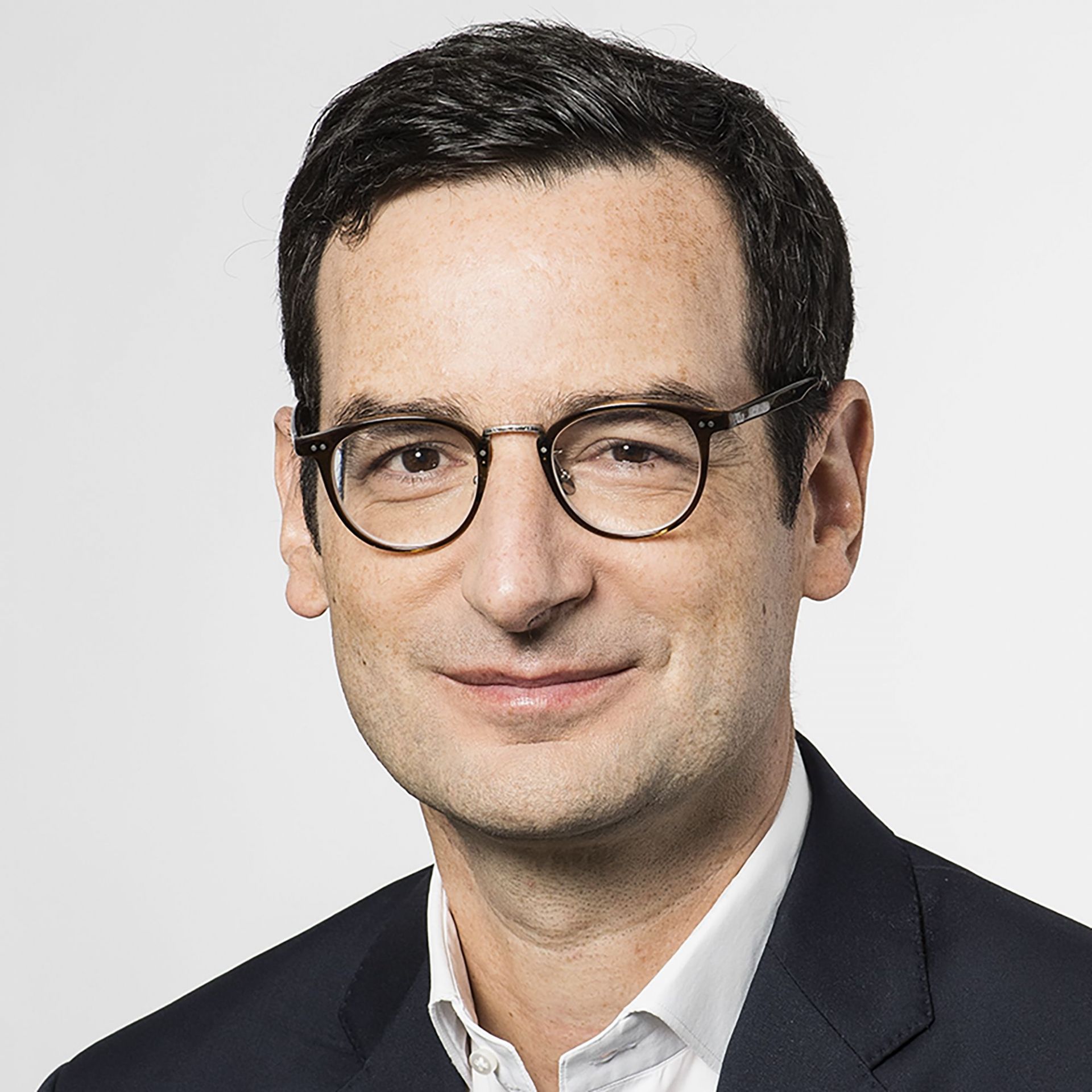 Ambroise Fondeur: "With HBF we are entering a new dimension in foodservice."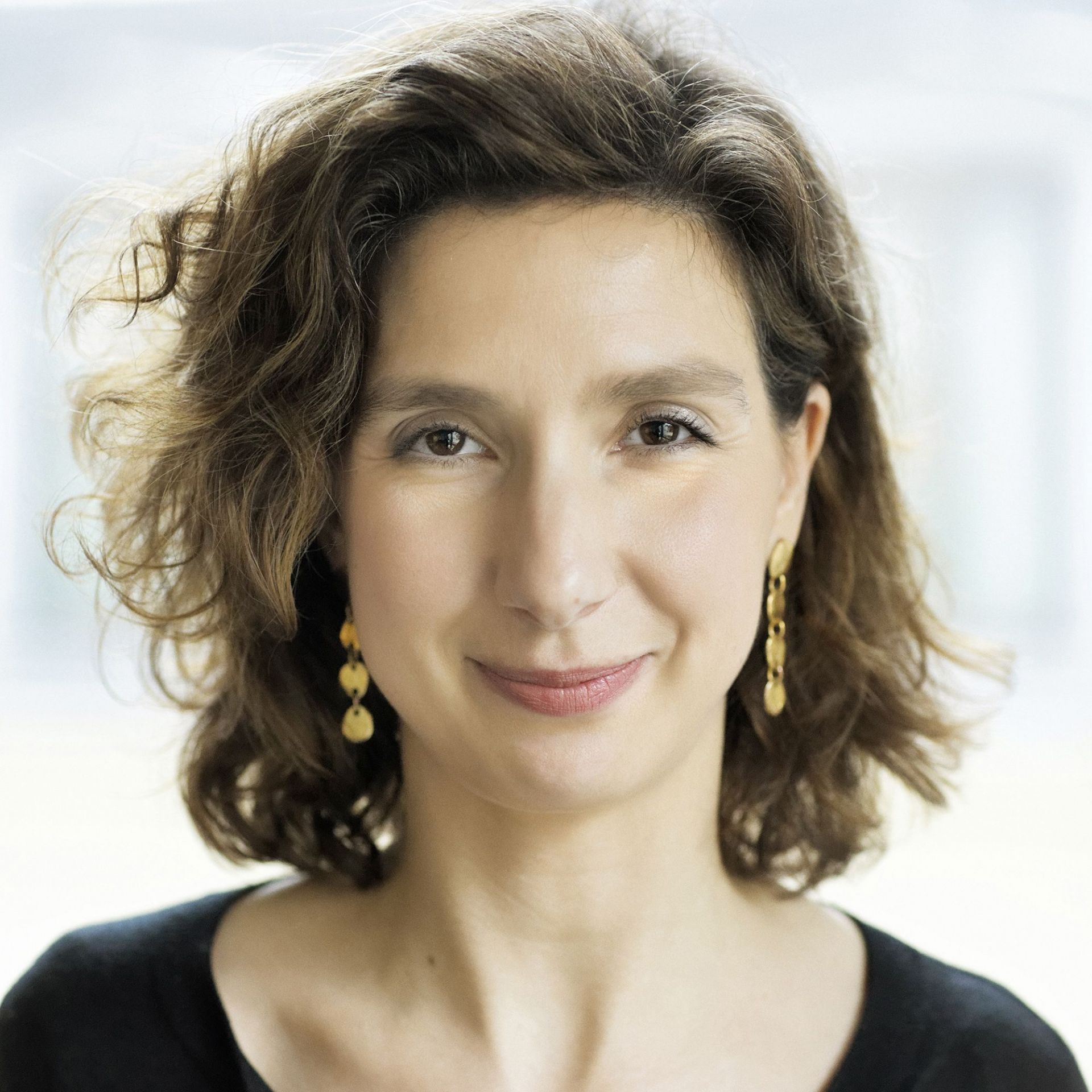 Mélanie Guilldou: Building on a strong 2018 with good growth in 2019 to date.
By year-end, with HBF integrated and a series of big new openings, plus organic growth, the foodservice arm of the business should pass €1 billion in turnover. That's according to Lagardère Travel Retail Executive Vice President Foodservice Mélanie Guilldou, who says that performance in 2019 to date has built on recent progress.
"2018 was a very strong year for the company and for the foodservice business line with the addition now of HBF. If we look at Q1 2019, it reflects that significant change, with our growth in this sector up by 52%, even if it is not like-for-like. We will build on that and target €1 billion in turnover across the business this year. HBF has been integrated well, and we've created the new Dining Division led by [President] Regynald Washington, leveraging the strengths of HBF and Paradies Lagardère."
As reported, the HBF move, announced in August and completed in November, is in line with Lagardère Travel Retail-owned Paradies Lagardère's strategy to strengthen its position as a major restaurateur in North American airports.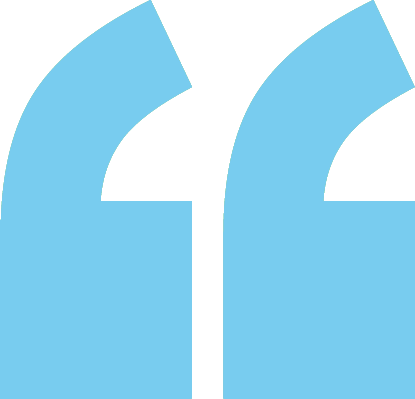 "Lagardère Travel Retail has been clearly defined by the group as a strategic priority for growth, alongside Lagardère Publishing, so we will be able to command the financing where needed."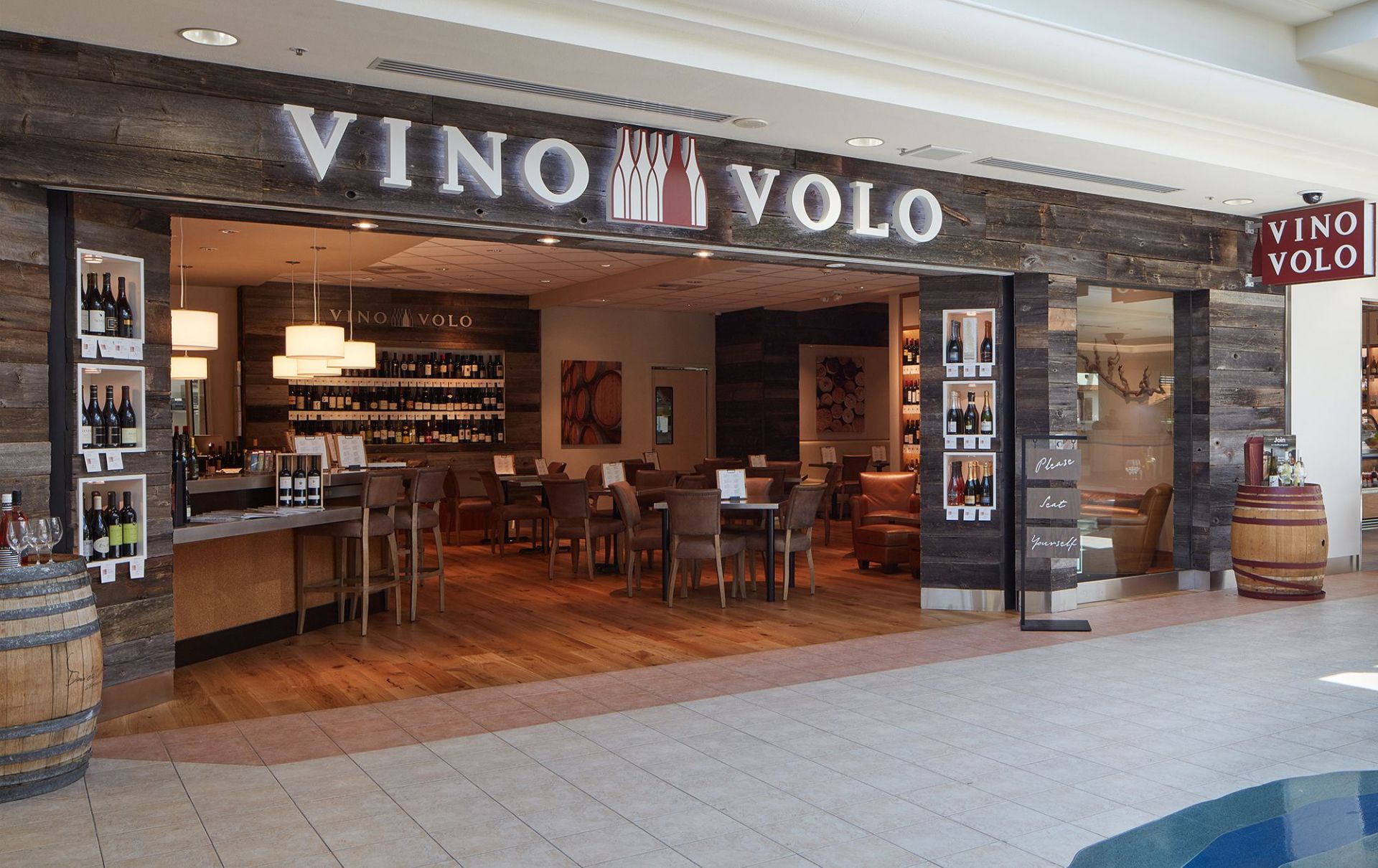 "In Vino Volo we have a real brand within this HBF portfolio. We want to bring it to markets outside the US as a priority."
The combined activities of Paradies Lagardère and HBF create the third-largest operator in the North American airport travel retail and restaurant industry. With operations in more than 100 airports, annual sales exceed US$1.2 billion, with US$350 million from food & beverage alone. The Dining Division in North America spans over 170 locations and around 80 concepts across 43 airports.
Crucially, the acquisition also includes HBF subsidiary Vino Volo, an airport wine bar and retail chain, which has potential to develop in other markets.
Guilldou says: "In Vino Volo we have a real brand within this portfolio. We want to bring it to markets outside the US as a priority. We are working on this today.
"We will adapt the concept to European or Asian markets, in design and assortment, across both wine and food. That is what we are looking at closely now. We will answer some RFPs from June onwards, with several targets in mind, and we are looking at potential conversions to Vino Volo in some countries to speed up its expansion."
The Hickory concept in video.
The Dining Division's creation is also significant. "The importance of this was to benefit from HBF's expertise in food, although we can lean on their knowledge of retail too. Foodservice is clearly identified in our structure now, with a dedicated team," adds Guilldou.
Lagardère Travel Retail Chief Business Officer Ambroise Fondeur says: "We see synergies between retail and dining divisions. It is a Paradies Lagardère team, led by Gregg Paradies, but in line with our strategy to drive each of the three business lines, developing global solutions for each customer.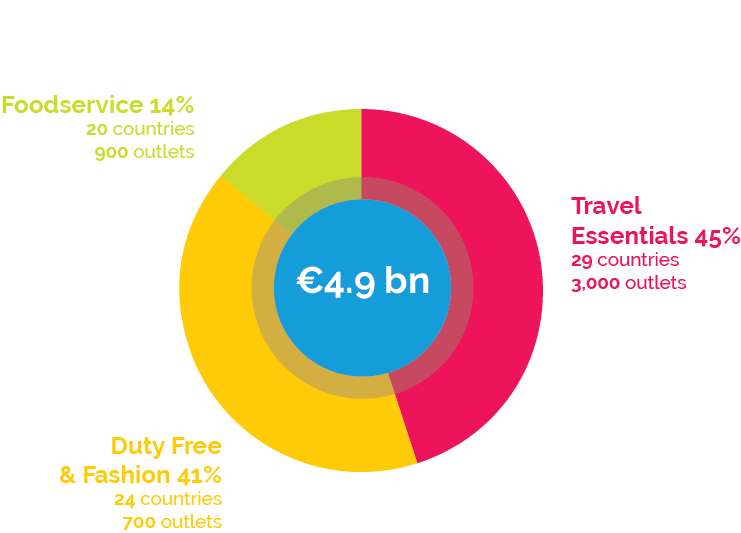 "With HBF we are entering a new dimension in foodservice. We were big but now are becoming a lot bigger. The priority is to use this organisation to drive growth in North America, but beyond that exchange knowledge and expertise elsewhere. That includes bringing new brands to North America and from North America to other markets, plus exchanging on best practice, to learn from each other."
The HBF acquisition was a key one, but will more be needed to accelerate growth and edge Lagardère Travel Retail closer to its major rivals in travel dining?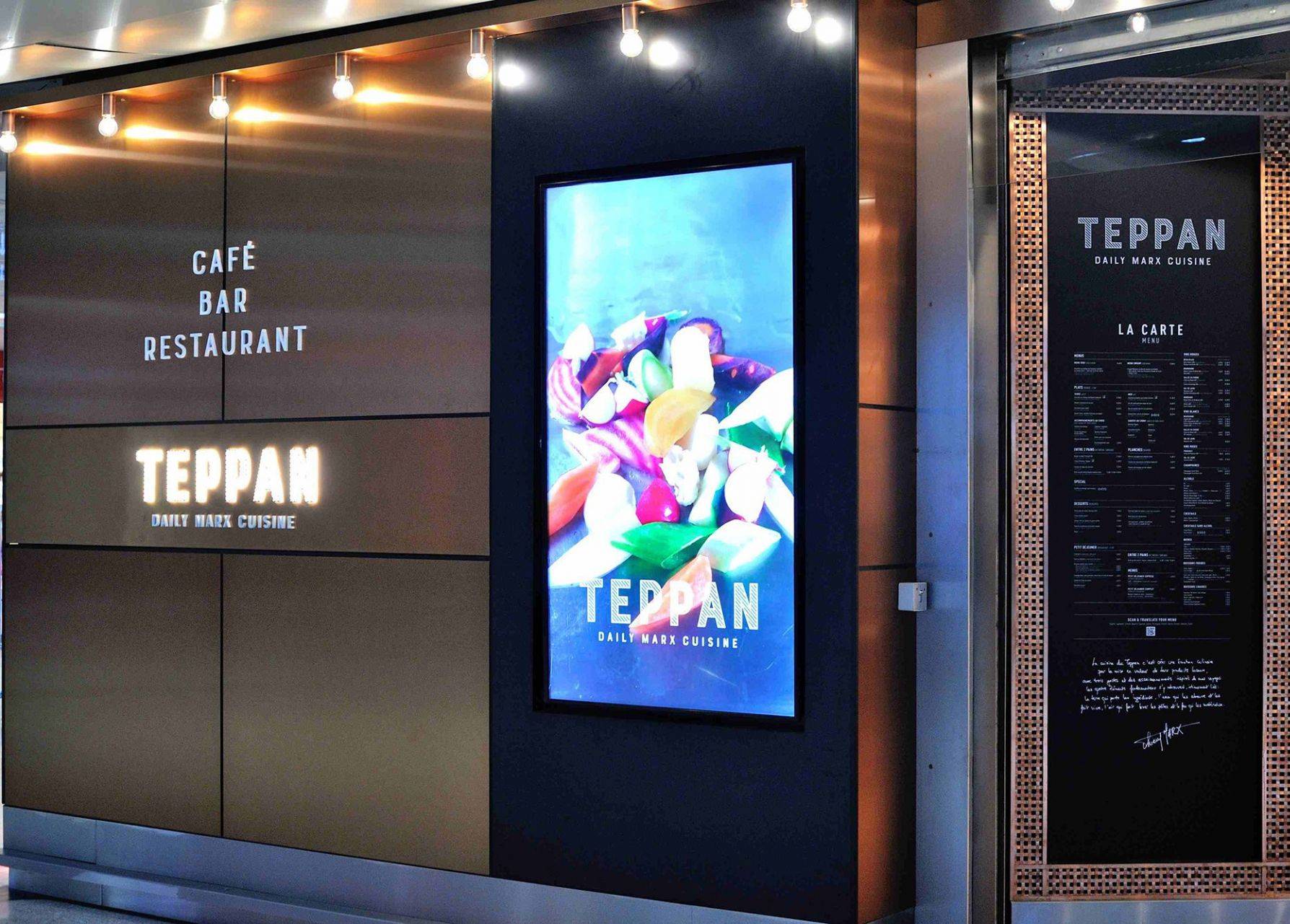 Paris Charles de Gaulle is a key location for Lagardère Travel Retail; pictured is Teppan restaurant.
Fondeur says: "We are open to acquisitions. Lagardère Travel Retail has been clearly defined by the group as a strategic priority for growth, alongside Lagardère Publishing, so we will be able to command the financing where needed. An acquisition is not an absolute need. There are many other areas of growth."
With food aiding the growth of the North American business, expansion in Europe and Asia, alongside the Middle East, are high on the strategic agenda.
In Europe, the takeover of 28 Smullers fast food units at Dutch railway stations is among the signature moves of early 2019. As reported, the units were previously operated by Dutch Rail and the transfer was finalised on 1 February, following a tender last August.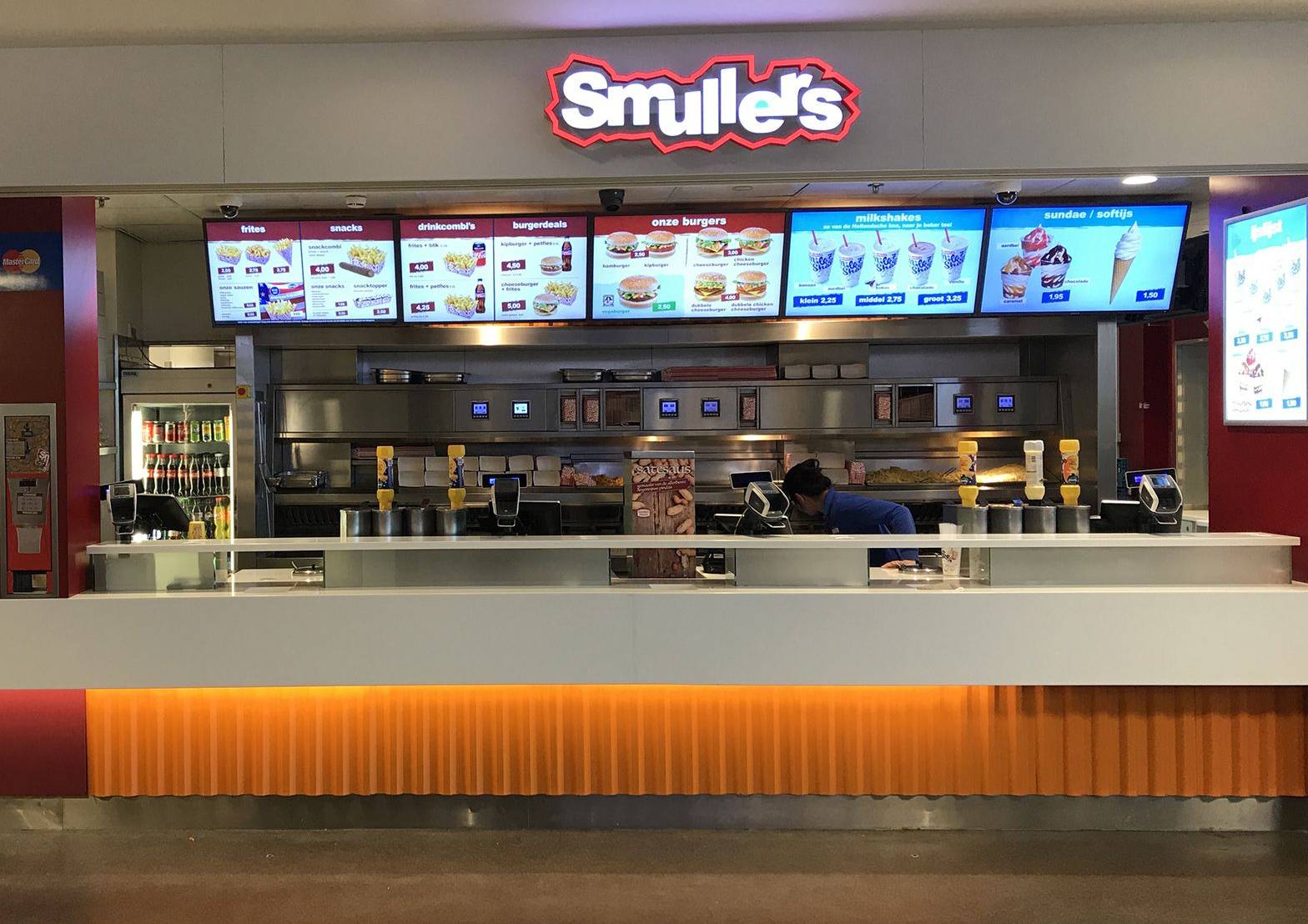 The Smullers business builds on a healthy presence for the group in the rail channel.
Guilldou says: "We are proud that we had a smooth takeover from one day to the next, and that underlines our ability to handle such a move. We will bring a new concept to the brands, which will be implemented in June. We have kept the name, which has recognition, but evolved the design and also the range to reflect the trend for more healthy items. It's also aligned with the eco-friendly trend, which we have a focus on in our company."
Rail already occupies a firm position within the group portfolio, in France but also increasingly overseas, through travel essentials and now foodservice. "It is a key channel alongside airports, " says Guilldou. "We now operate in 180 stations overall. We want a good balance between the two networks."
Beyond this, other major openings in Europe this year include a ground-breaking partnership with three-time Michelin Star Chef Anne-Sophie Pic, at Paris Orly, There, Lagardère Travel Retail will open two outlets, a restaurant titled André and a grab & go concept under the name Daily Pic.
In the Middle East, the retailer awaits the openings, scheduled for year-end, of its concessions at the Midfield Terminal Building at Abu Dhabi International Airport, including 3,000sq m of retail and 1,800sq m of dining space. Its seven restaurants will include a bespoke concept with celebrity chef Todd English; four own branded stores (two So!Coffee units plus Culto and Yasamin) and two local franchises: Meat District and The Majlis.
The Daily DXB: Lagardère Travel Retail will soon expand its Middle East presence, led by DXB, to Abu Dhabi.
In Hong Kong, a new restaurant will open at the airport in partnership with renowned chef Wolfgang Puck. The new Kitchen by Wolfgang Puck is due to open in the arrivals area in September, with the concept currently being fine-tuned, says Guilldou.
In Africa, the company will mirror recent duty free and travel essentials store openings with food & beverage concepts, soon in Gabon and later in the year in Senegal.
"Beyond this," notes Guilldou, "we look forward to other opportunities that will arise soon in foodservice in Paris, Rome (a new Schengen pier), Spain and the constant flow in North America, all of which represent targets."
Against that backdrop, the company is also evolving its range of concepts and formats to match the needs of a fast-changing consumer.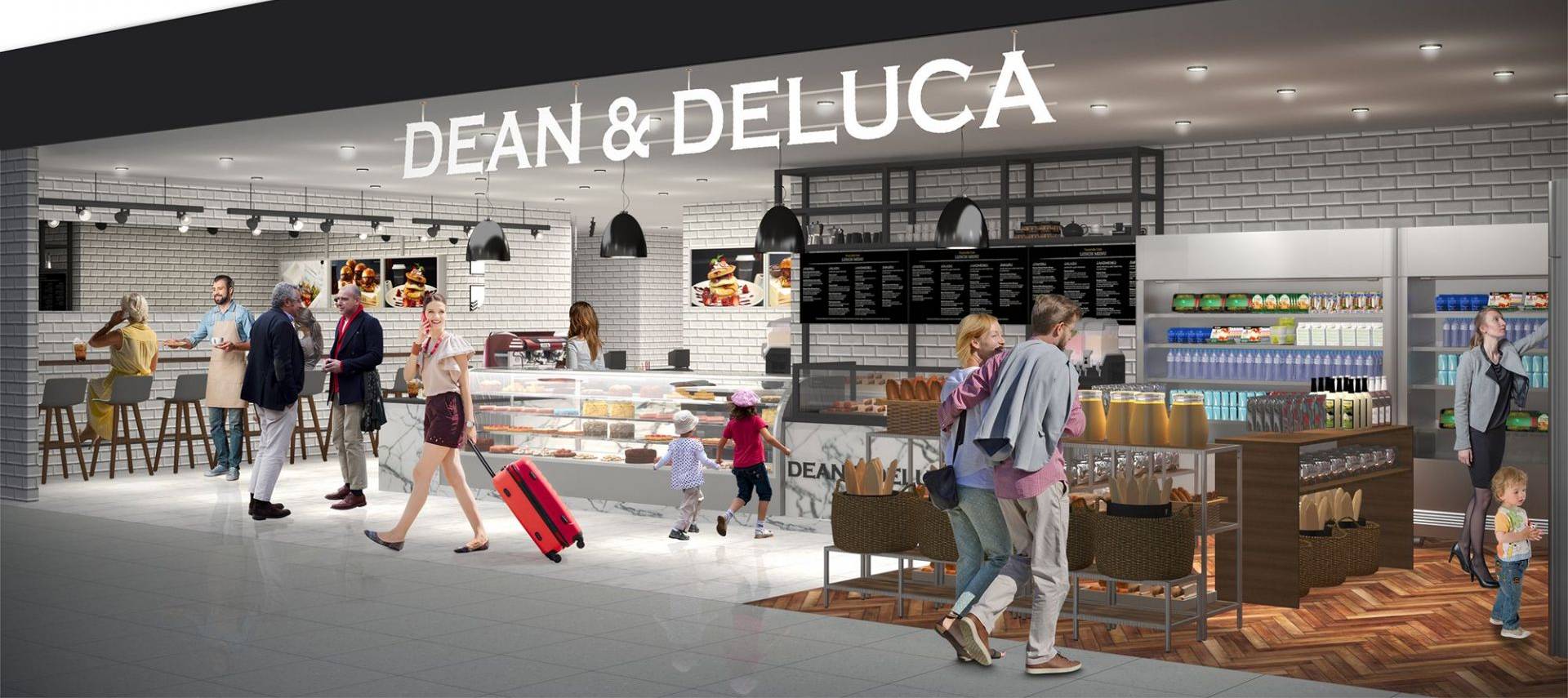 Last year the French travel retailer took a big stride in advancing its foodservice ambitions by striking a far-reaching franchise deal with renowned New York gourmet food & beverage brand Dean & DeLuca.
Guilldou says: "The trend for wellbeing is clear. We know that many customers still want fast food and the brands they recognise, but we see a clear direction towards healthier eating."
She cites the expansion of the group's in-house Natoo Healthy All the Way concept as an example. A recent opening at Cagliari Airport was the fifth of its kind in Italy after Padova Railway Station, Venice Marco Polo Airport, Roma Termini Railway Station and Rome Fiumicino Airport. It offers a healthy alternative to pizza, pasta and pastry, while the drinks offer is led by fresh fruit juices and smoothies. Crucially, it also delivers local flavour in each location.
She adds: "Consumers also want transparency and traceability and so we are responding to that, in our ingredients and with local sourcing. The move towards open kitchens also speaks to this trend."
In design and service, Sense of Place is "now an expectation among landlords but also consumers, who want something unique, a final taste of the city," she adds. "Also, travellers want to control their own time much more, so self-service options are vital, as is grab & go. For us, grab & go is also a link to travel essentials so we are trying to leverage our expertise in these areas with some hybrid concepts."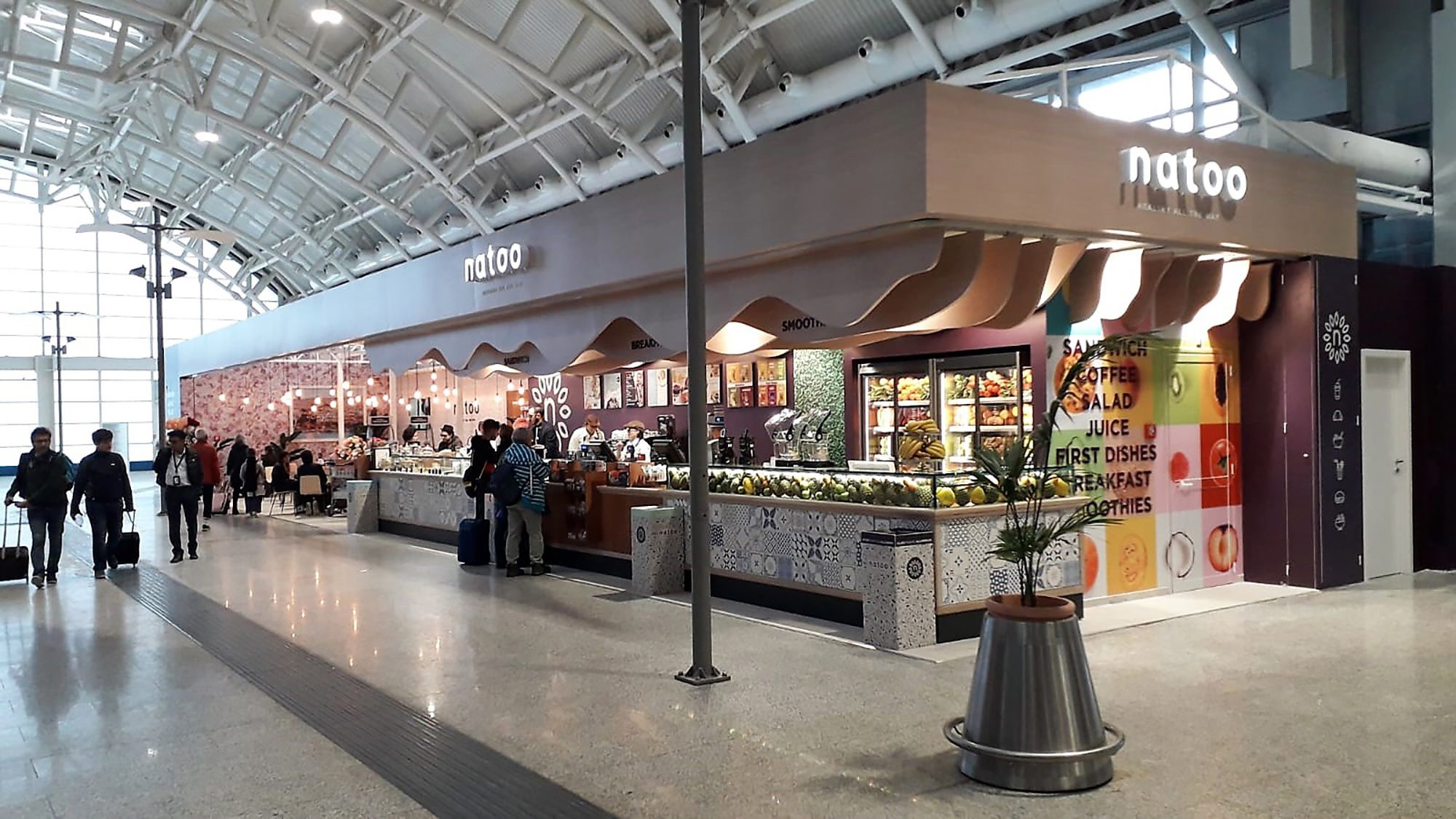 Lagardère Travel Retail has opened a 160sq m space for its own brand Natoo Healthy All the Way in the landside area at Cagliari Airport. In addition to its healthy-eating menu, the store has a retail element.
Fondeur adds: "We are always looking at how to optimise our formats. How do we combine a full-service restaurant with grab & go, and target speed as well as more experiential dining? It's not one versus the other. There is room for both."
Digitalisation of course is also a must in how food & beverage providers engage with and allow customers to transact. Guilldou says: "We are working hard on mobile technology and already have WeChat Pay, Alipay and so on for our Chinese customers in some places.
"We also see digital as a demand in table service, in Venice for example, with a chatbot allowing you to order and pay at your table. And we are looking at kiosks within some concepts, even if some customers are not yet ready to order directly here, and often prefer to choose their food in other ways. We think that some of the new technologies will work better in rail than airports. We are trying to adapt to each channel."
Sustainability is another major focus for many travel retailers. What role does this play for Lagardère Travel Retail?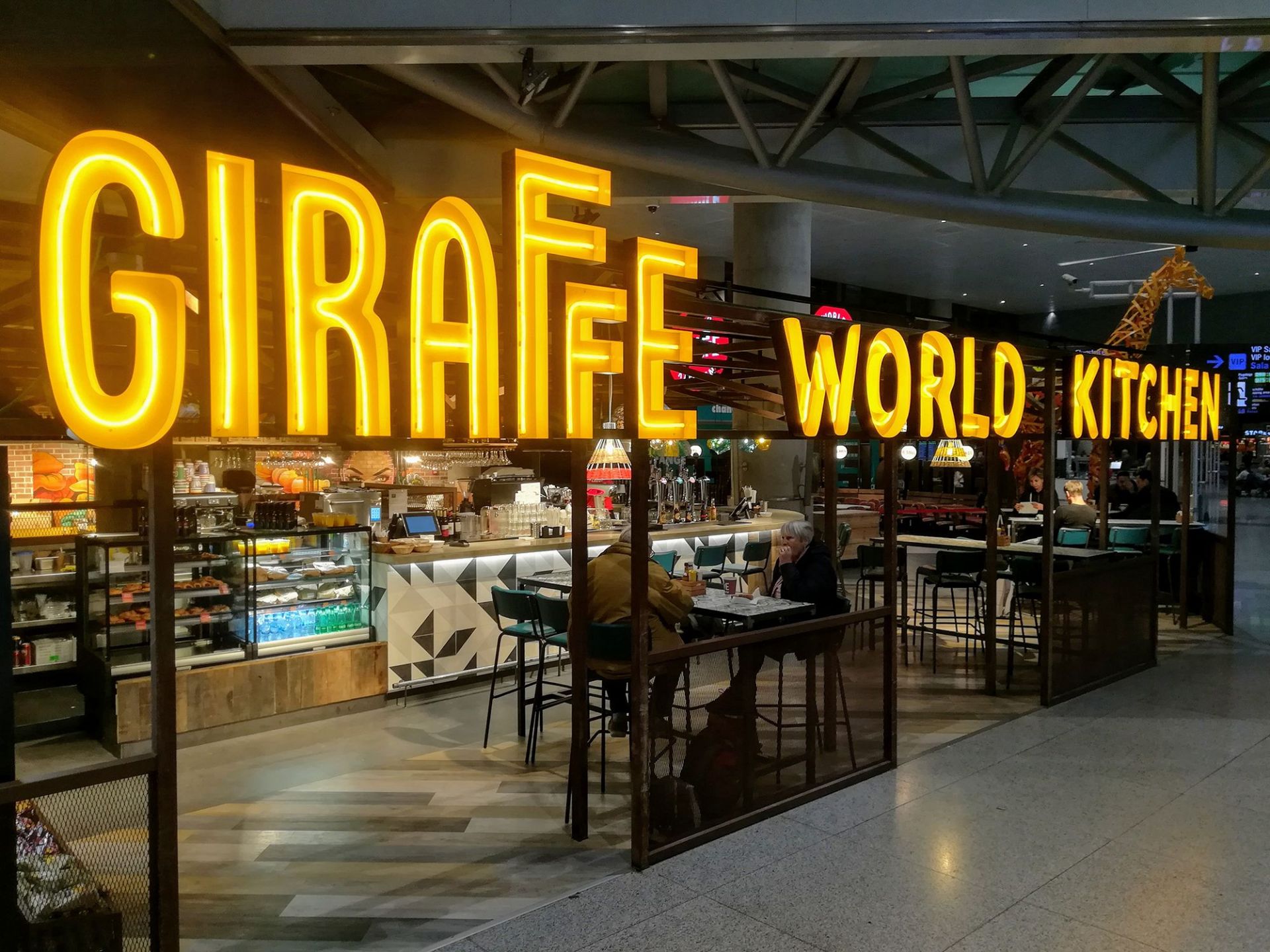 Lagardère Travel Retail is expanding through its franchise agreements, in-house brands and new concepts brought into the fold through acquisition.
Fondeur says: "Sustainability is a core strategic item. We have decided to ban all non-reusable plastic in our restaurants by 2025, and ideally sooner. In some markets we'll move faster due to regulatory demands, which we will meet. We are convinced of this need and proactive in making the transition.
"At the same time there are costs associated, hence we'll need to change the way we operate. How do we combine these changes with the business model? It's about more than just replacing plastic with bamboo, it's about reinventing ourselves. But then as a society we have to do that too."
On the wider potential of the foodservice arm, Fondeur says the company is confident of its position in the international market, despite begin smaller than its global rivals, and insists it is not desperately pushing for market share.
"We don't have a target for foodservice to become a much higher percentage of our own business, from 17% today, or of the global market.
"We want to expand profitably so are not seeking share. What we believe is that thanks to our structure of local empowerment and our three business lines, we are positioned to activate growth in multiple ways. Within Lagardère Travel Retail, foodservice is the fastest growing line, and we'll invest further in it and target new concessions.
"We are well placed to address the needs of our B2C and B2B partners, and to do so through synergies with our other business lines.
"So we are confident about the position we have today in a market that is dynamic and competitive, and we are determined to develop that."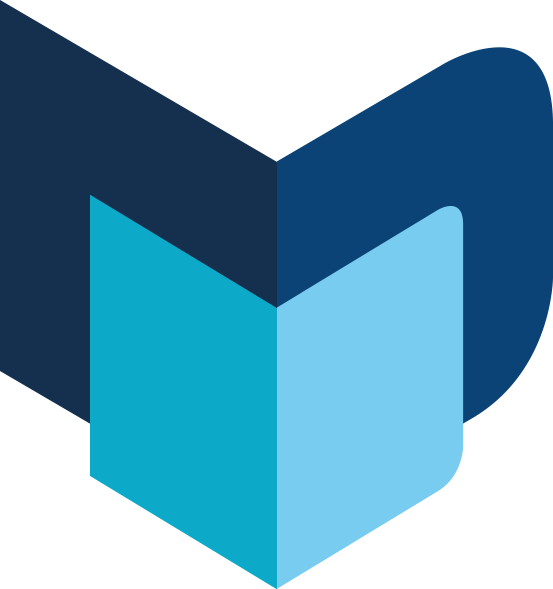 ---
The Moodie Davitt eZine | Issue 262 | 31 May 2019