---
Transforming lives through travel retail's generosity


More than 300 guests gathered at the spectacular Jewel Changi Airport on 11 May for a memorable evening of fine dining, fun and fundraising in aid of Southeast Asian children's charity Friends-International. We review the night in this pictorial special report.
Travel retail comes together: The story of a memorable evening is told through this slideshow of images, from the spectacular entertainment to a fast-paced live auction.
The stunning, recently opened Jewel Changi Airport was the venue for a memorable, poignant Duty Calls Charity Dinner on 11 May in Singapore, which attracted a sell-out gathering of more than 300 guests.
The event raised around US$265,000 for Southeast Asian children's charity Friends-International, which helps children who have come from precarious environments, including those abandoned due to sickness or disability.
The Moodie Davitt Report Founder and Chairman Martin Moodie paid tribute to the industry's spirit of altruism and generosity on the night.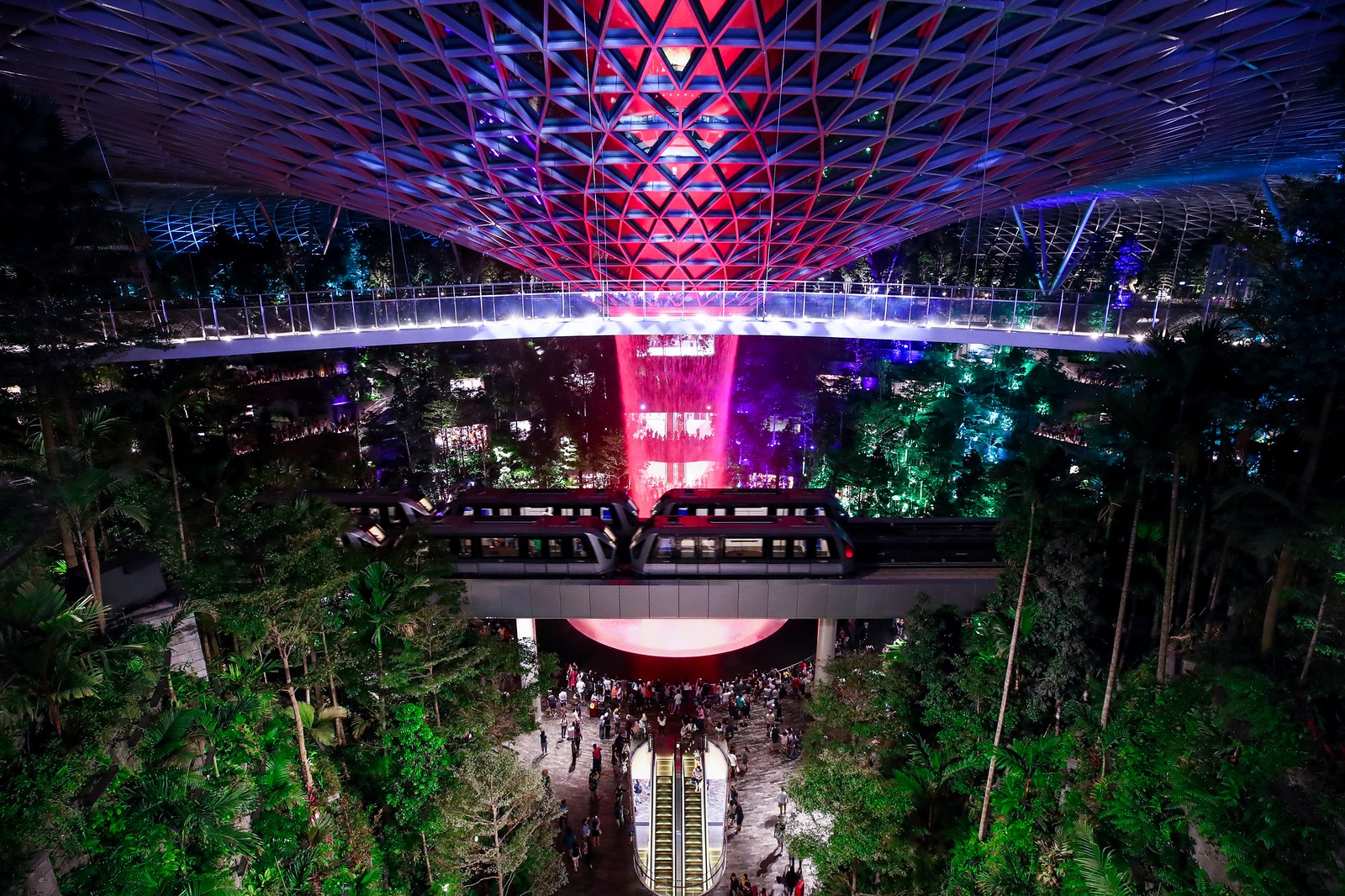 Beautiful backdrop: Jewel Changi Airport was the venue for a spectacular occasion.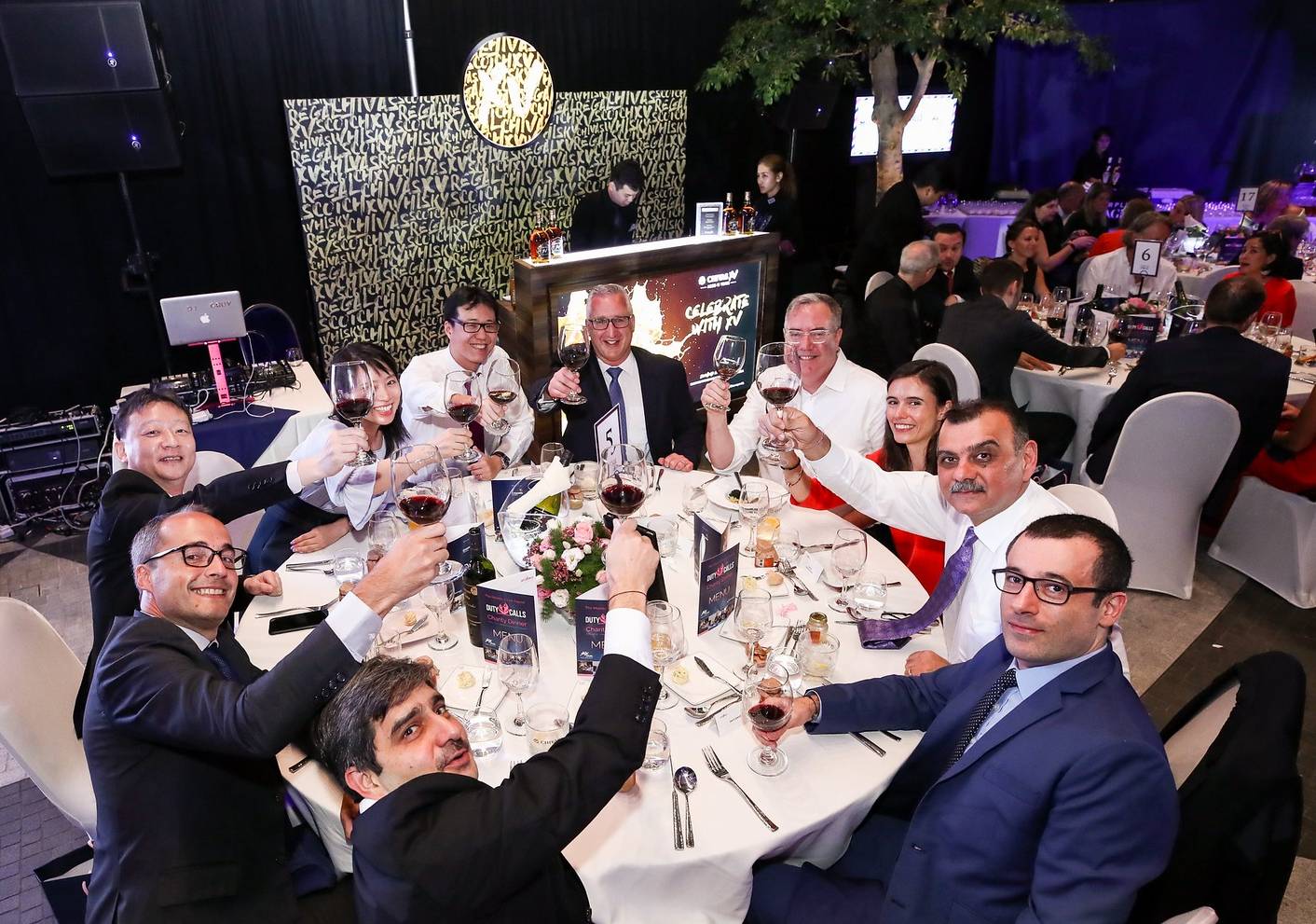 Toasting a special cause: The Duty Calls Charity Dinner attracted more than 300 guests, who gave generously to help out children's charity Friends-International.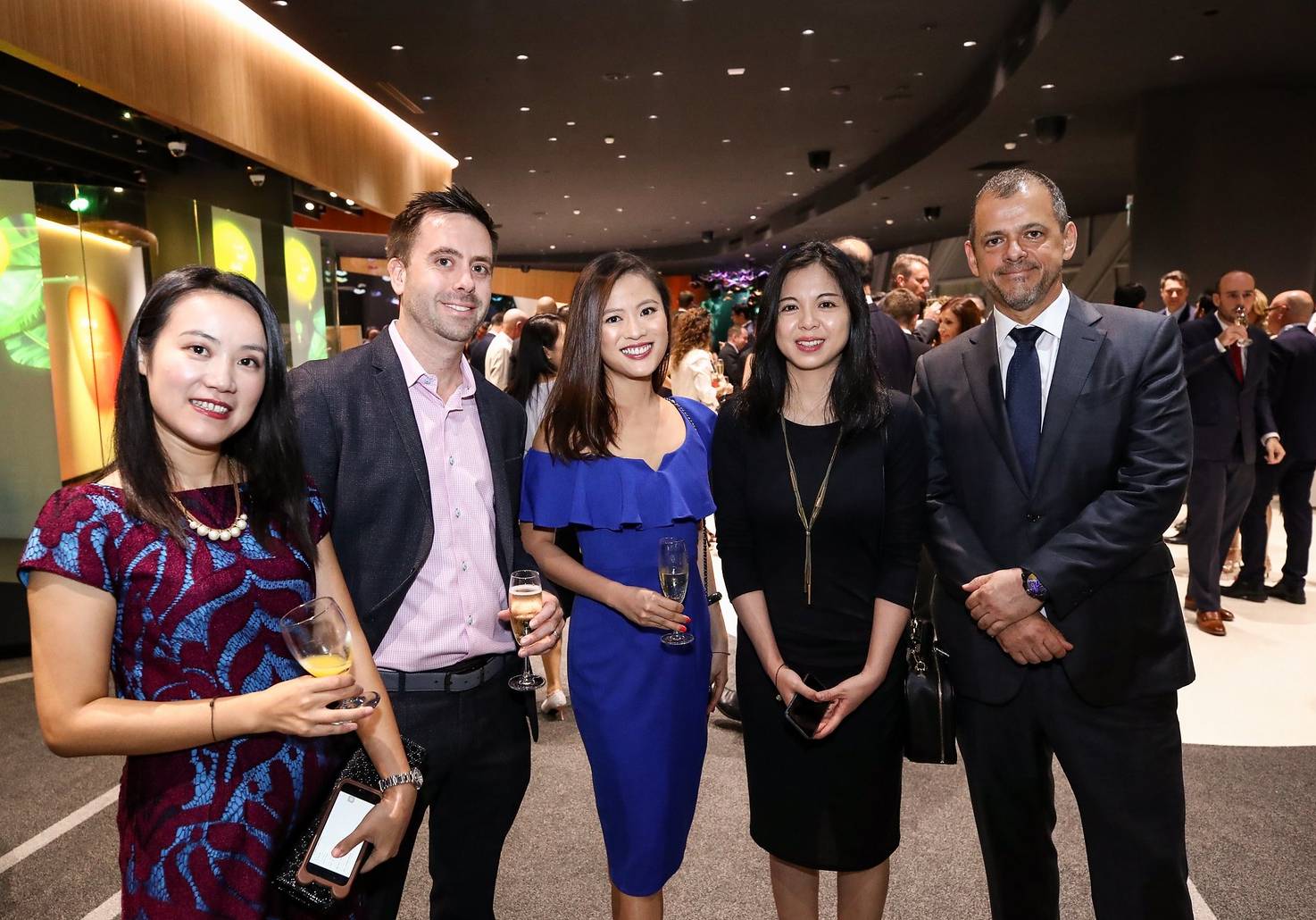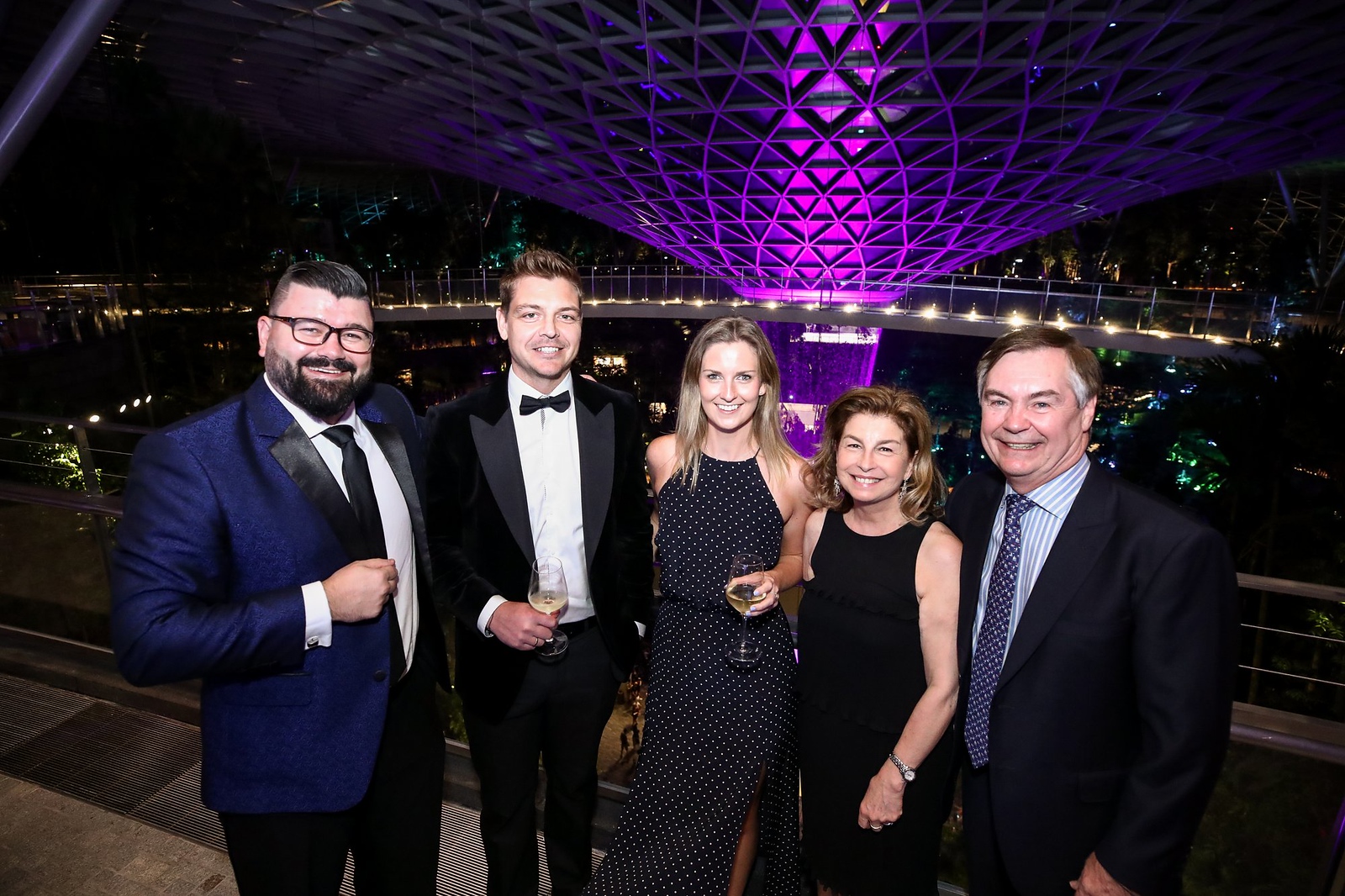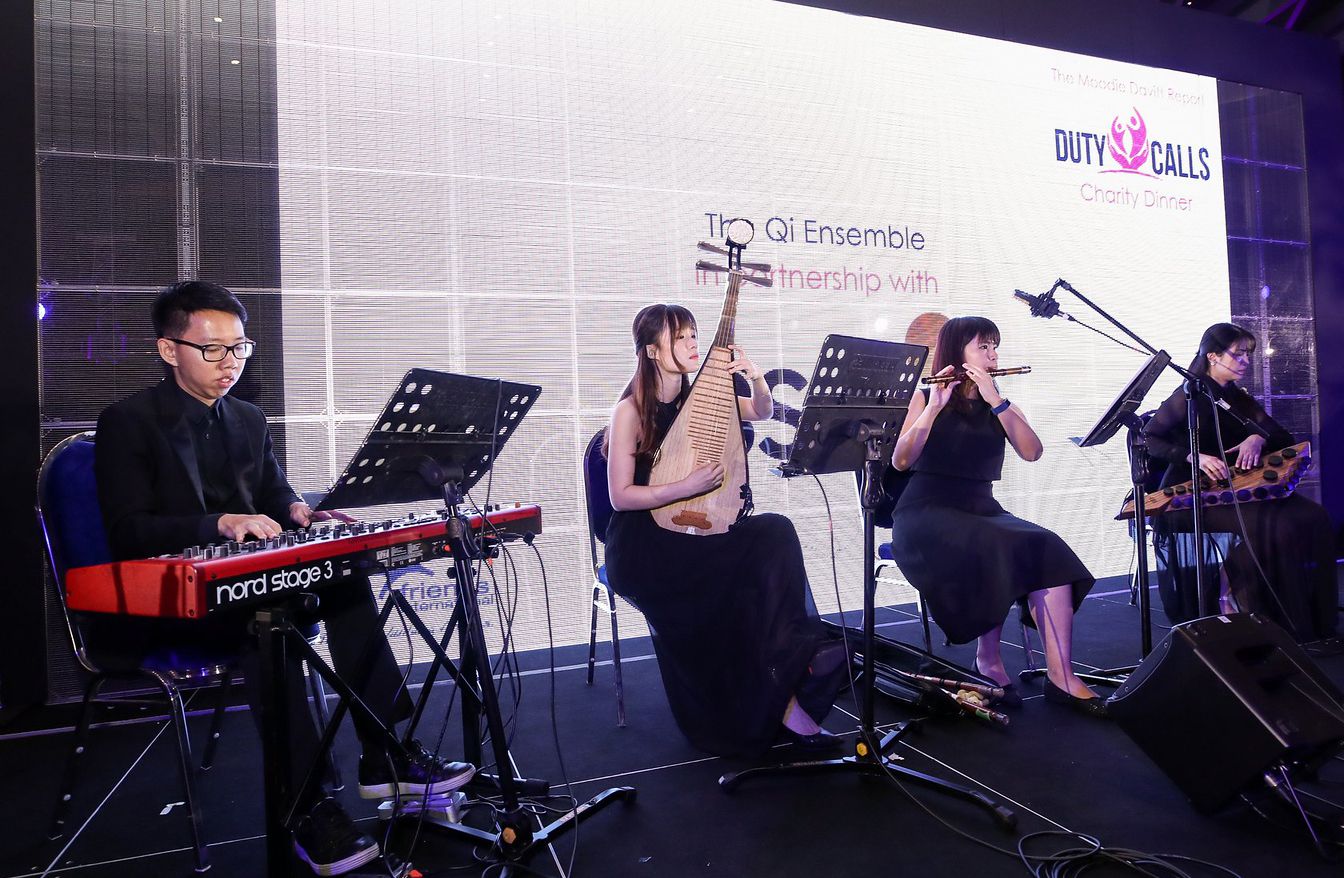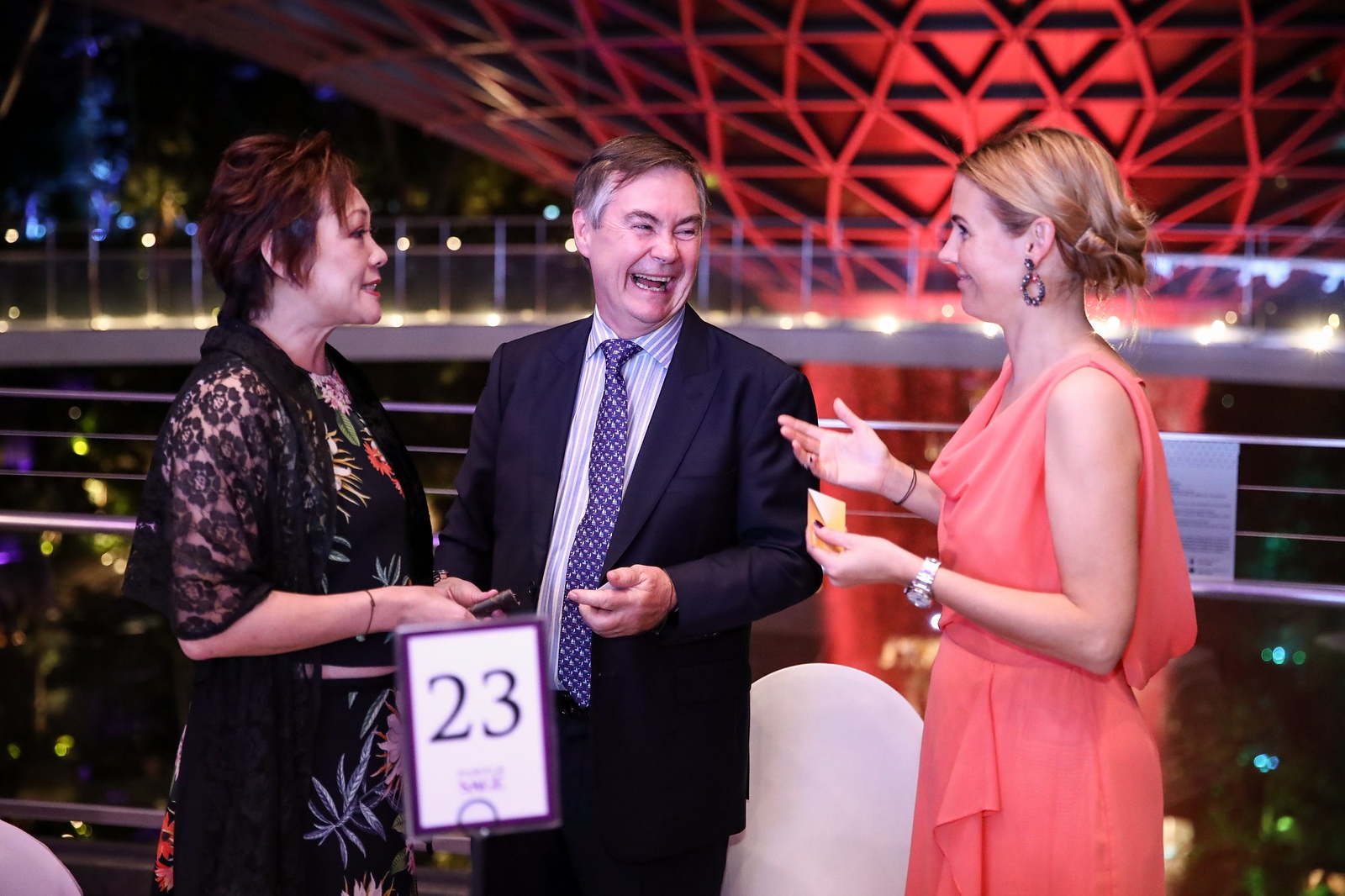 "Our industry has an admirable heritage of helping those less privileged, of assisting those most in need and of supporting those many organisations that attempt to redress inequalities and injustices.
"This cause is all about transforming the lives of the young, the vulnerable, the ones dispossessed of that most important element in humankind's makeup, love.
"Our industry, travel retail, is a crossroads of humanity, serving millions of people travelling around the world each day for reasons of work, of pleasure, of need. All cultures, all colours, all creeds, all moving around our planet in with purpose and in peace.
"That inherent internationalism explains, I think, the warmth of spirit that so characterises the industry. We are dependent on the understanding of other cultures and empathy with them.
"That's at once a leveller and an honour, and also bestows responsibility. Responsibility to serve. Responsibility to sustain. Responsibility to give back."
In a highly moving address, Friends-International Founder and Executive Director Sebastien Marot explained the charity's work and the harsh realities it has to deal with across Southeast Asia, helping children and babies who have been abandoned to receive a loving home and family.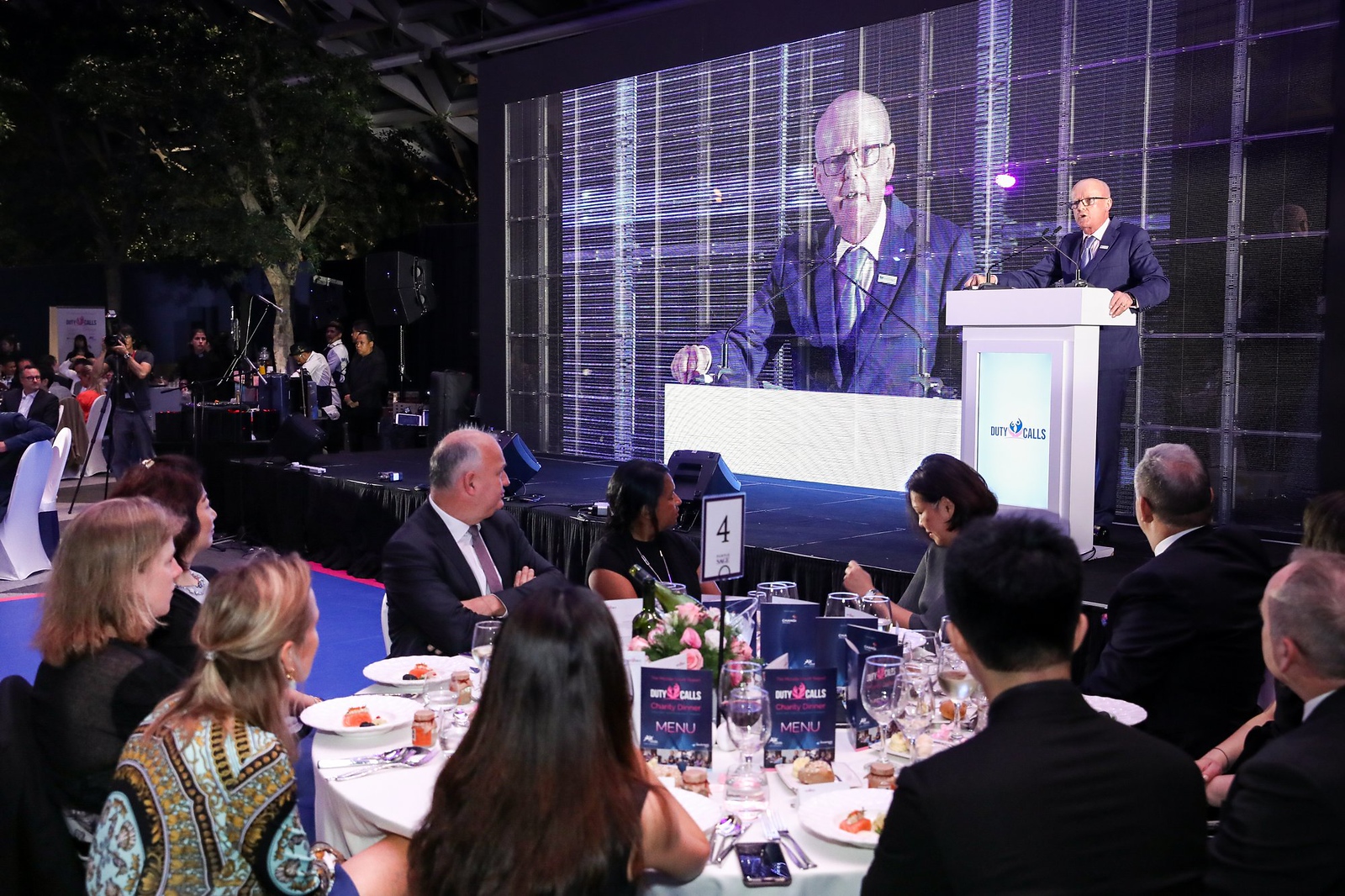 The Moodie Davitt Report Founder and Chairman Martin Moodie praised the industry's "warmth of spirit".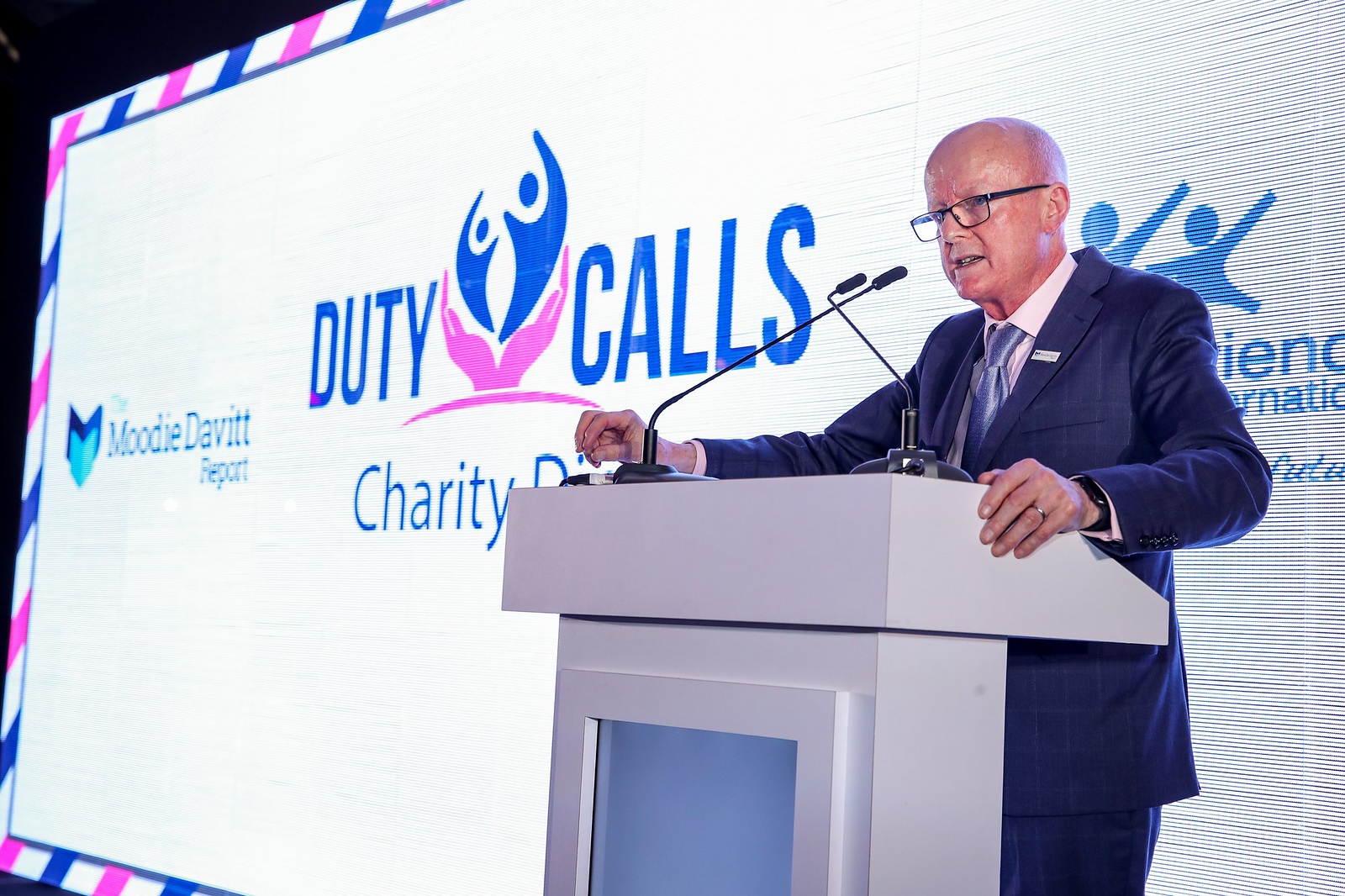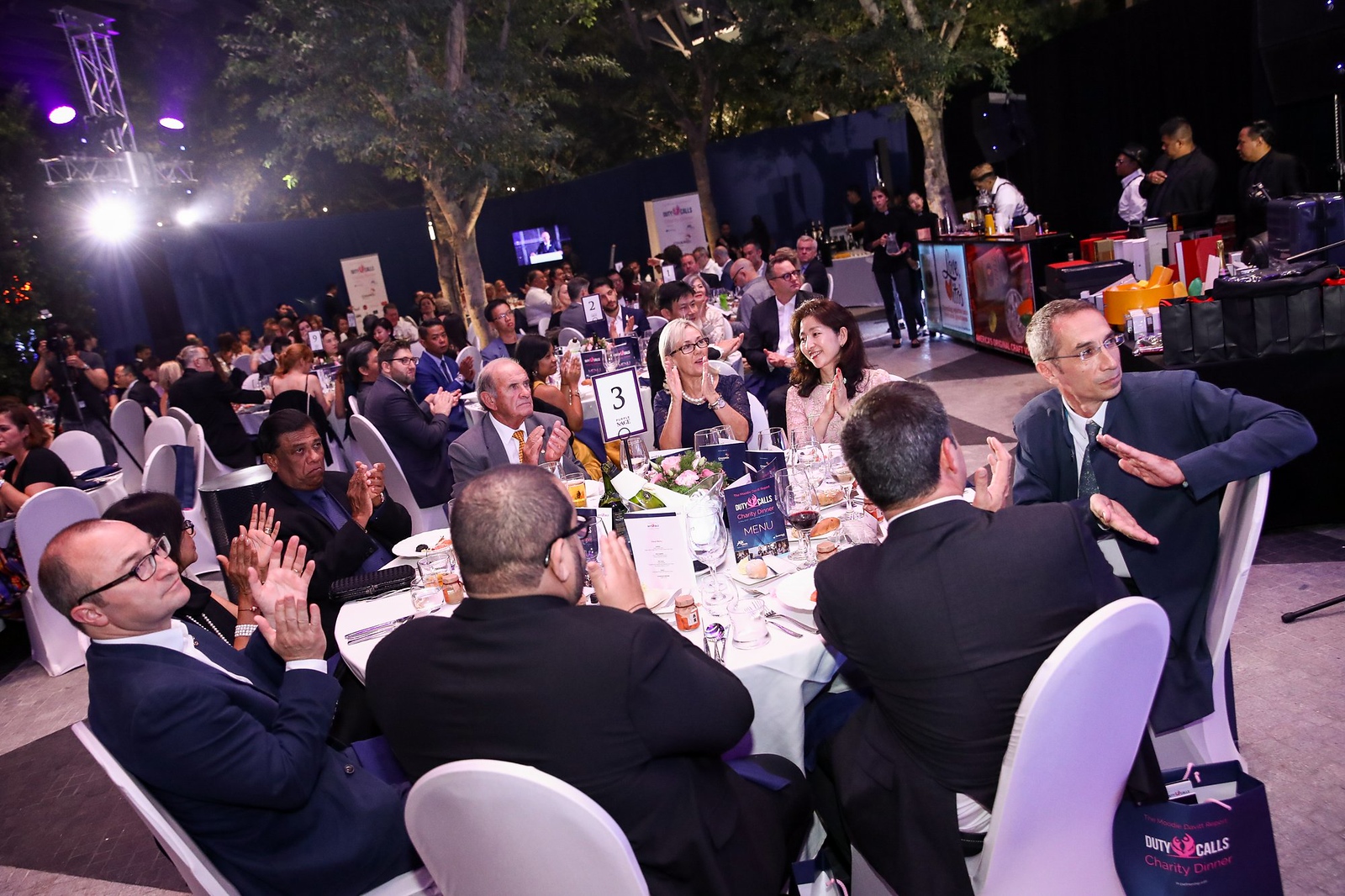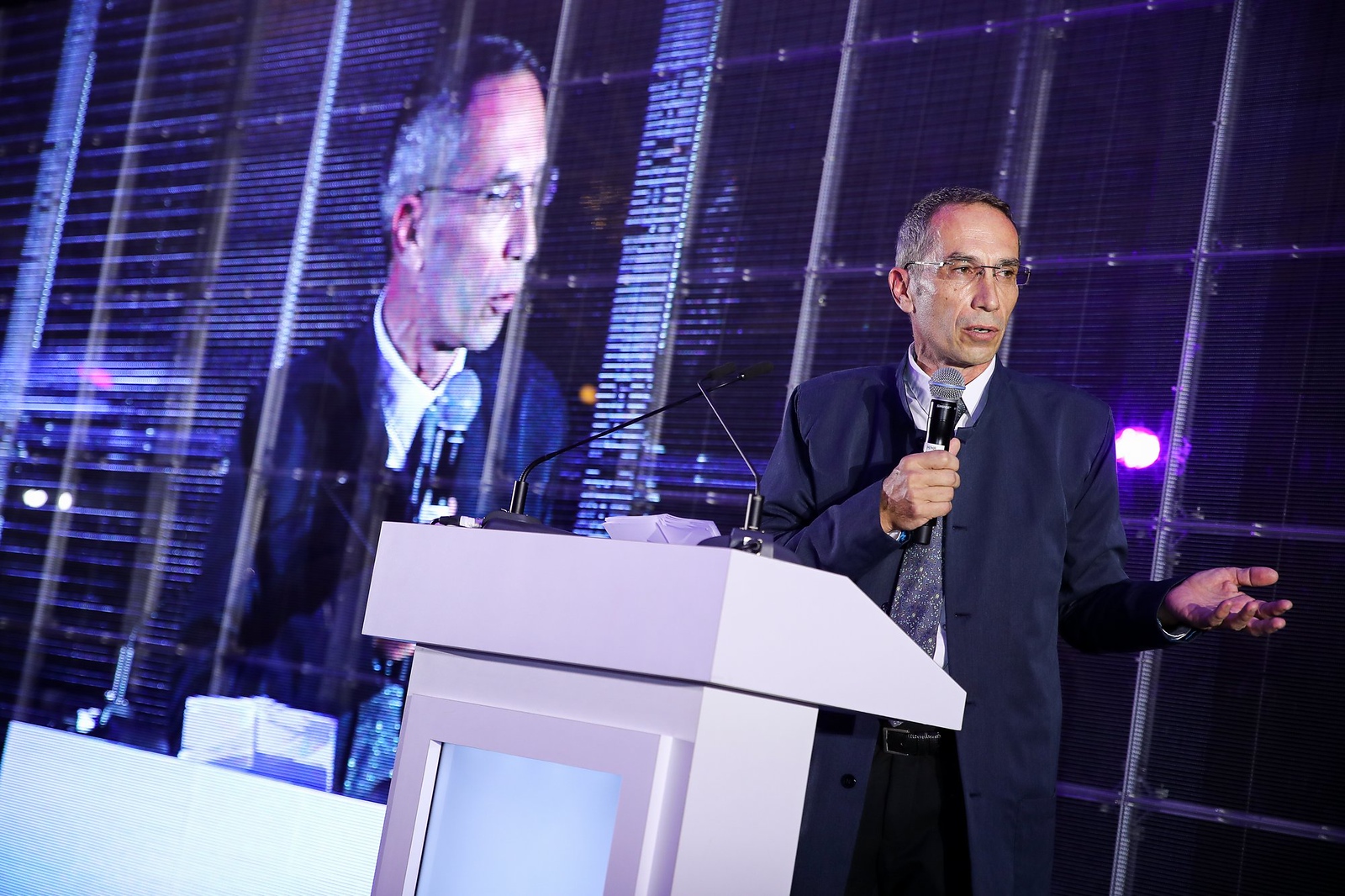 Friends-International Founder Sebastien Marot outlined the vital work his charity performs in a moving address.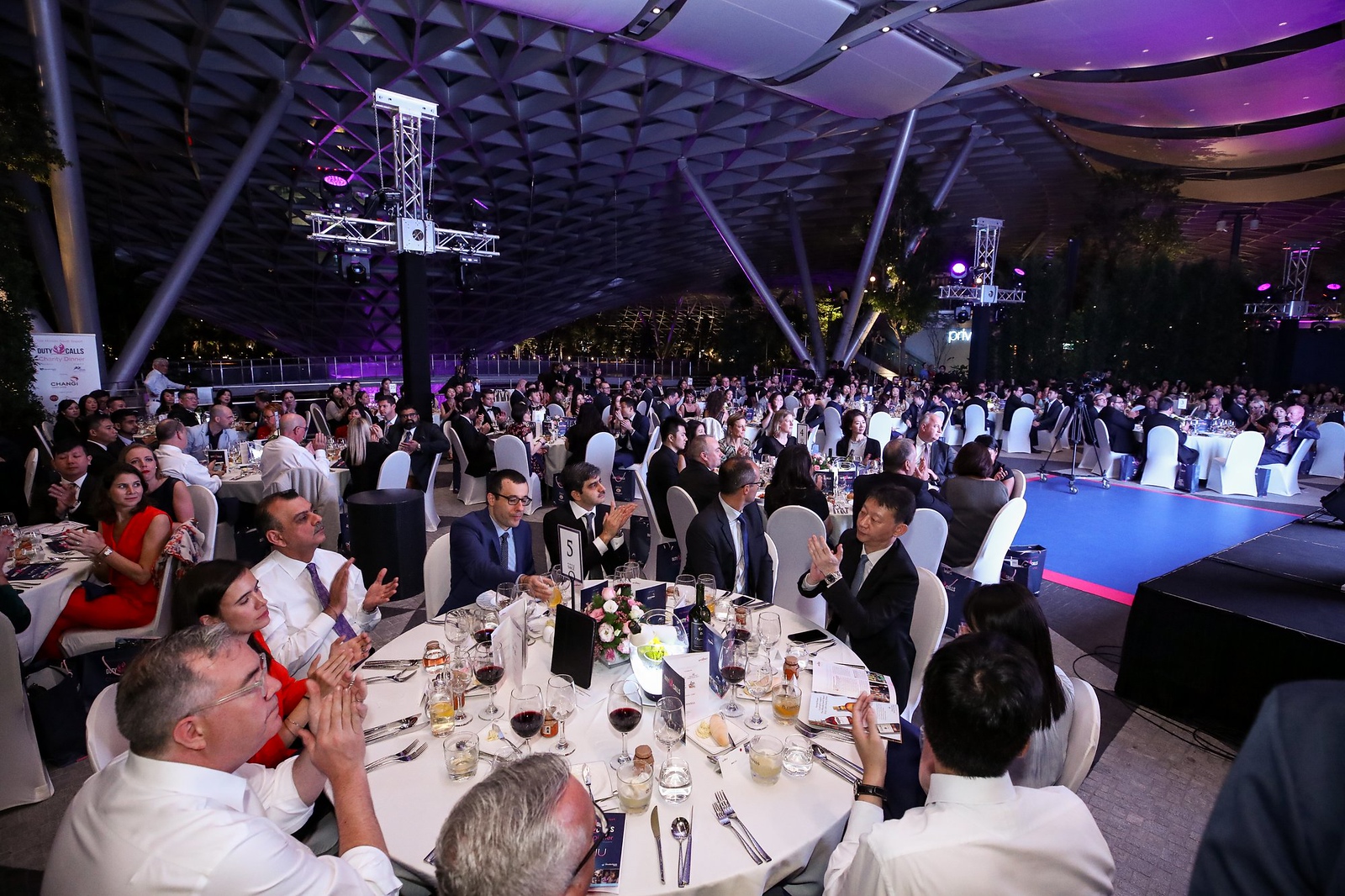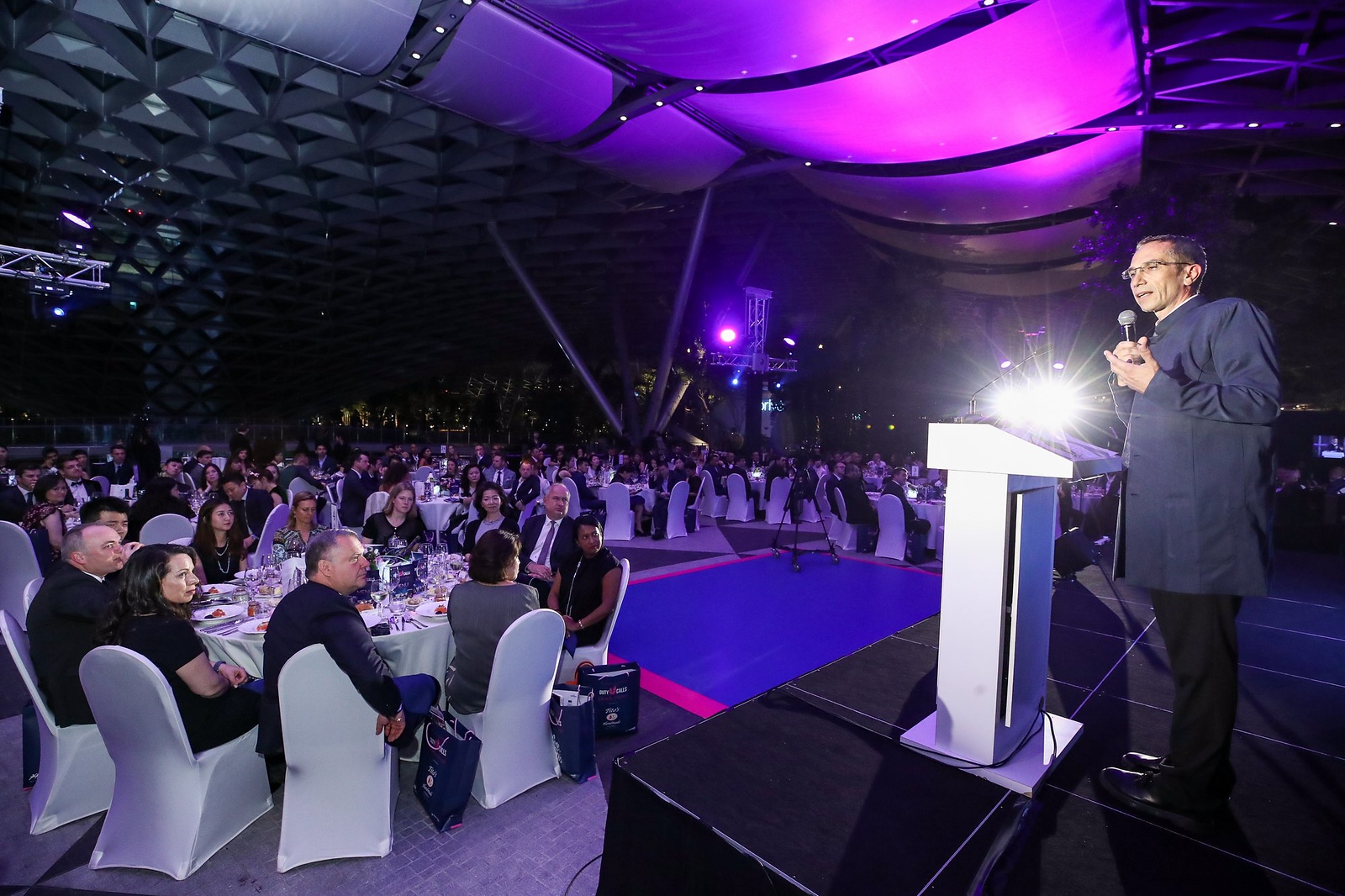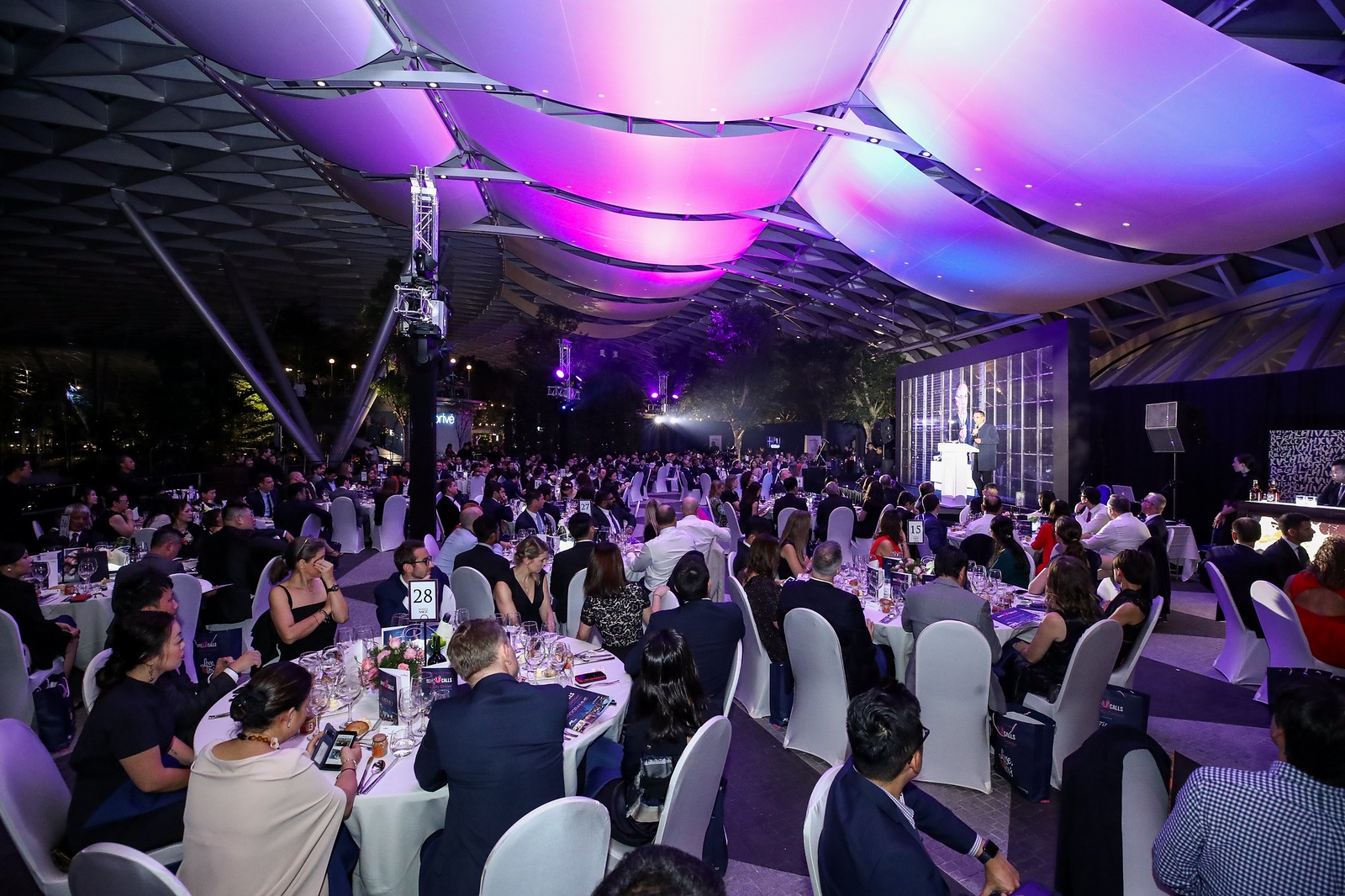 He outlined the charity's unique social enterprise model, which combines saving lives with building futures; and blends social work and services with opportunities, training and jobs.
"We have rebuilt and created hundreds of families for these babies, who are now able to grow up to become healthy children and adults," he said. "This is hard work, and it is emotionally demanding.
"Every day, night and day, our teams work across cities in Southeast Asia with such babies and children. They work on the streets, in the slums, in hospitals, in prisons, in brothels, in drugs dens. We protect them from all forms of abuse and from separation. We provide them with medical care, counselling, safe places to seek refuge and homes to stay.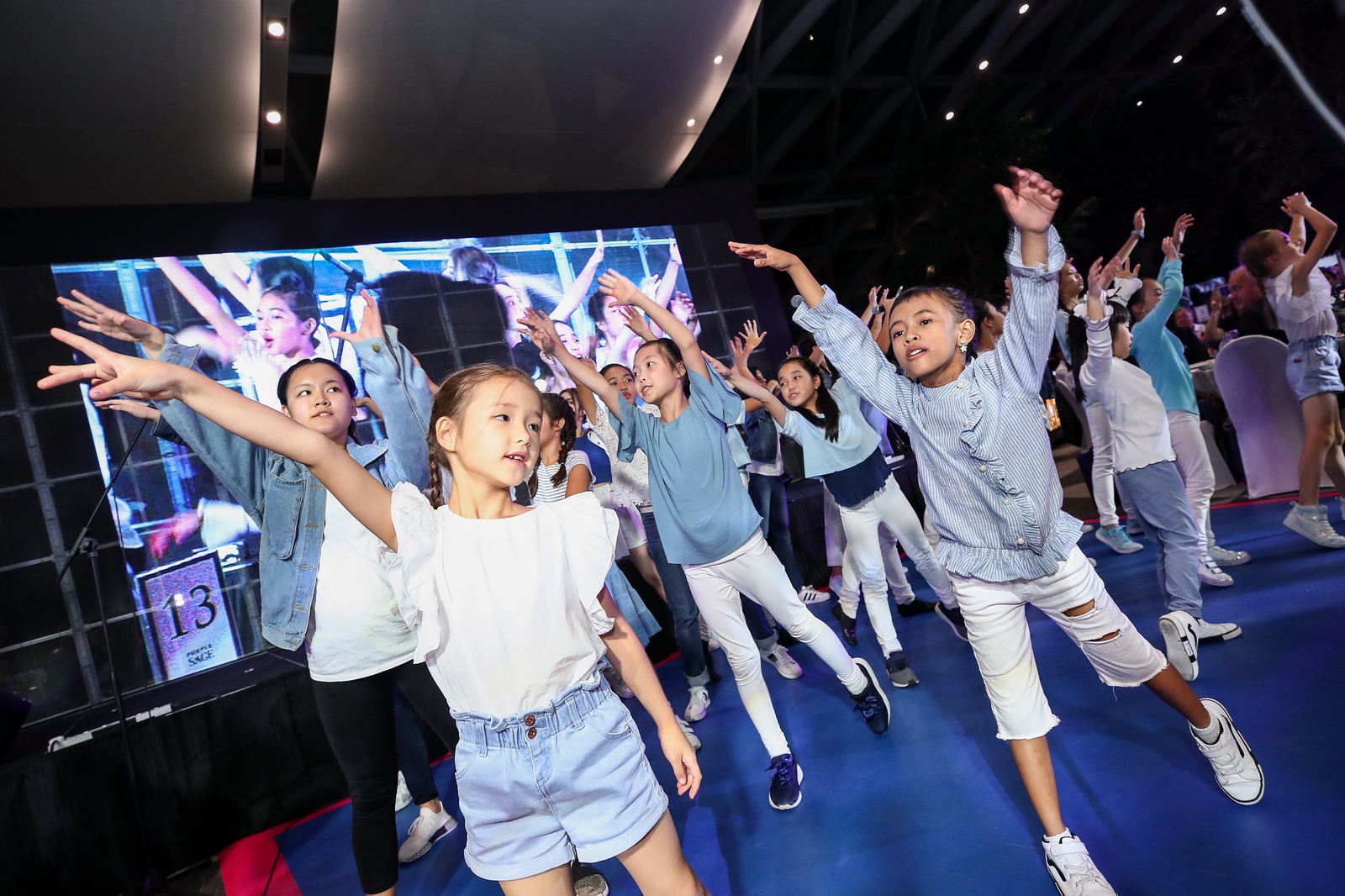 A powerful performance from The Singapore Youth and Children's Show Choir captivated guests.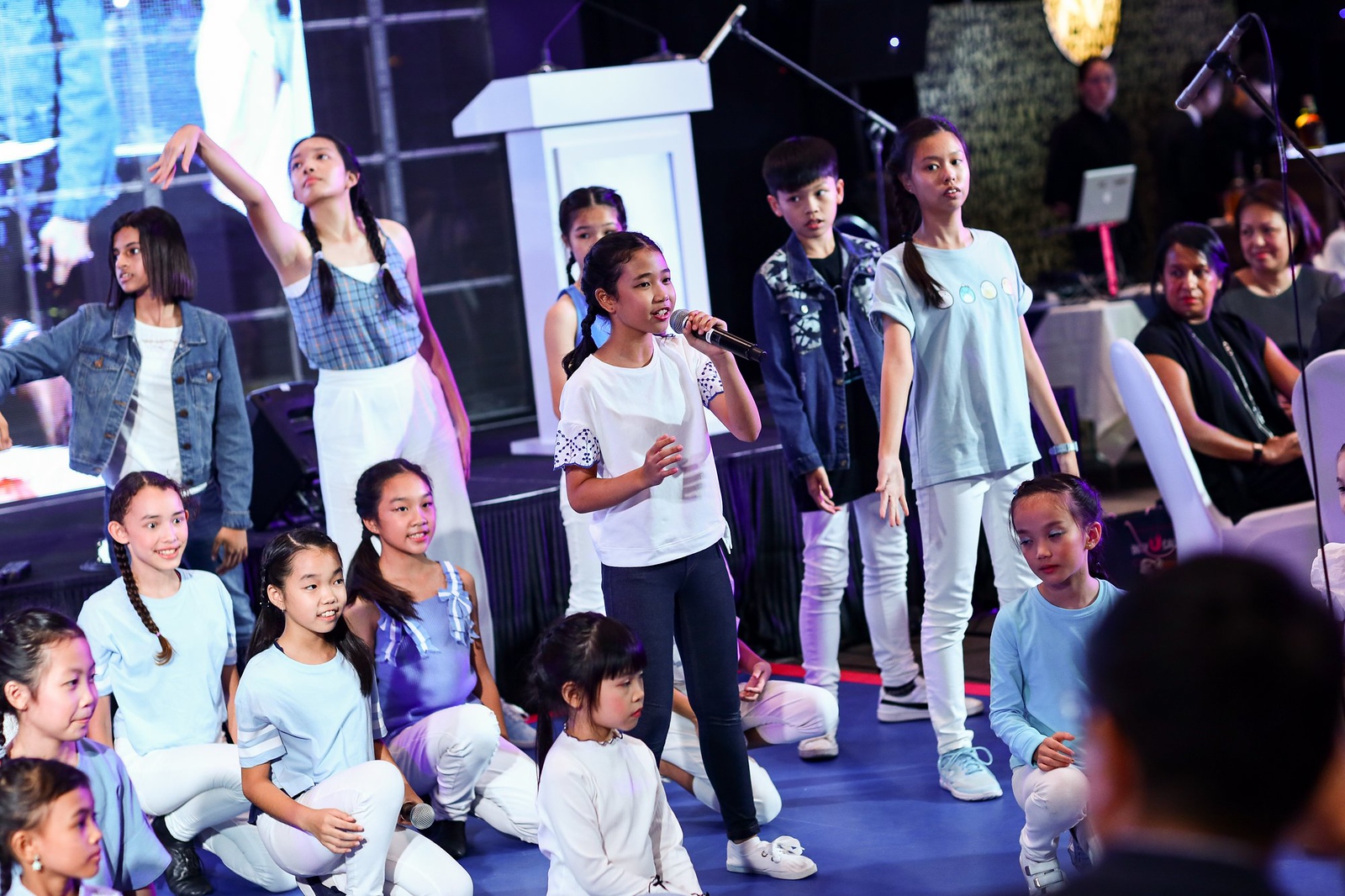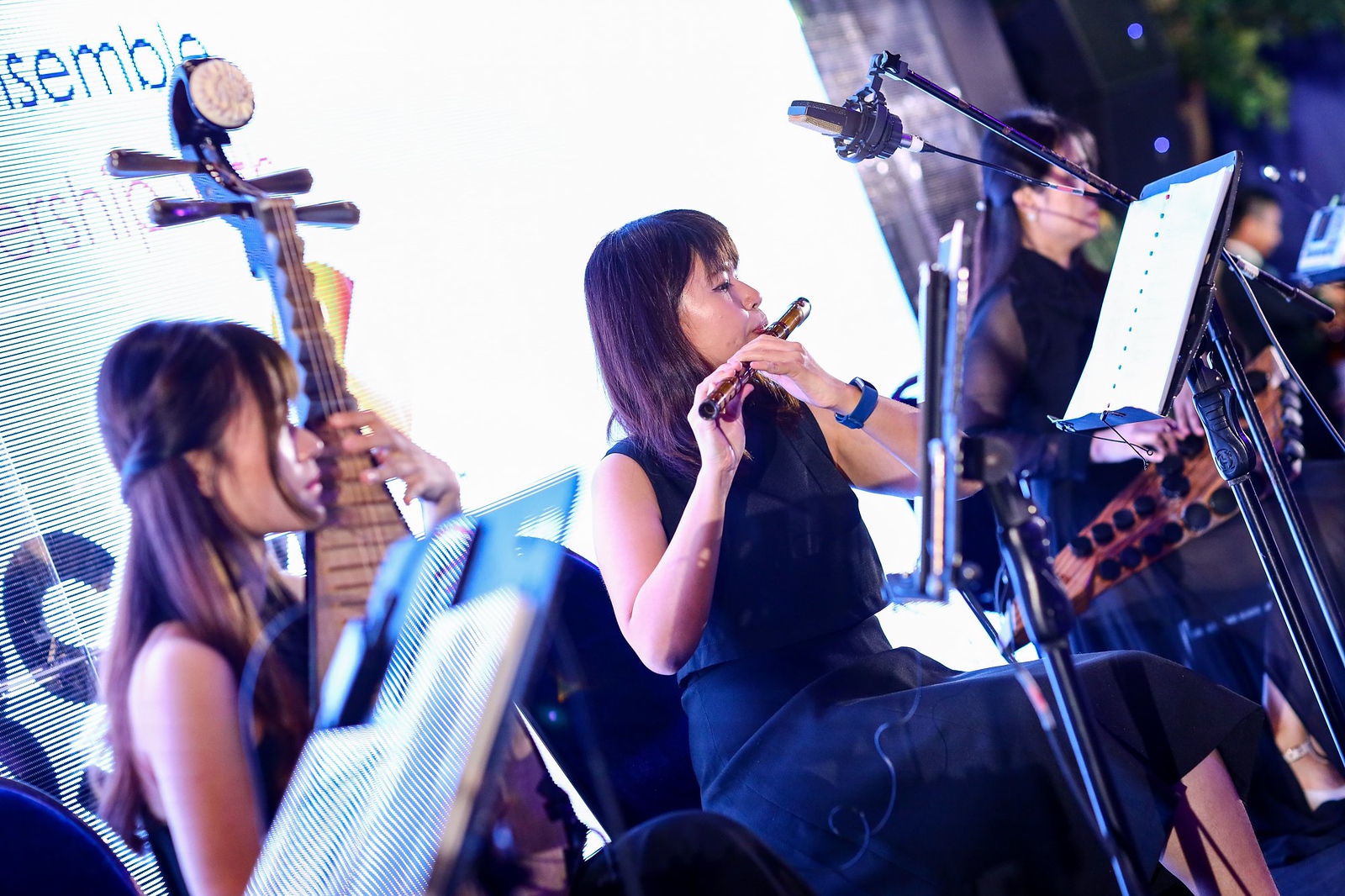 "We then support them to build their future: we offer day care, schooling, as well as vocational training and access to employment to their older siblings and their parents, so families are able to care for their children. Every year we work with over 50,000 such children and family members."
The venue – entertainment to retail complex Jewel Changi Airport, opened by host Changi Airport Group on 17 April – added to the sense of excitement on the evening. As reported, Jewel houses a mix of lush greenery and curated offerings, including the Forest Valley– a huge five-storey garden that houses one of the largest collection of indoor plants in Singapore, and a majestic 40m Rain Vortex at the central core.
Strong support came from many leading companies with table bookings and sponsorships.
A Champagne cocktail reception was supported by Champagne Laurent Perrier and Concourse Display Management. Both Pernod Ricard and Tito's Handmade Vodka provided spirits and cocktails from their own special Chivas XV and Love Tito's bars throughout the night.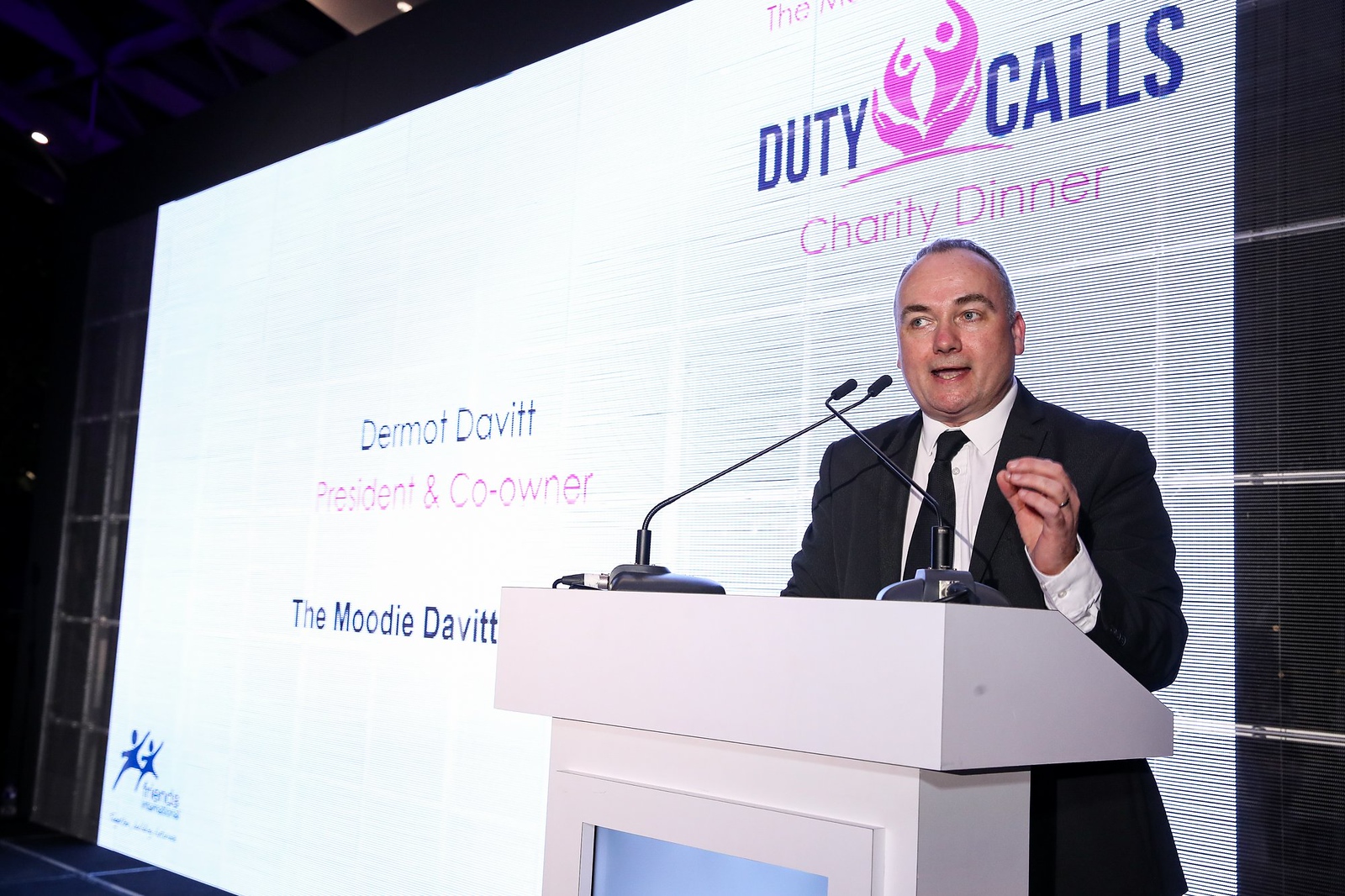 The Moodie Davitt Report President Dermot Davitt introduces the irrepressible Barry Geoghegan (below), auctioneering maestro.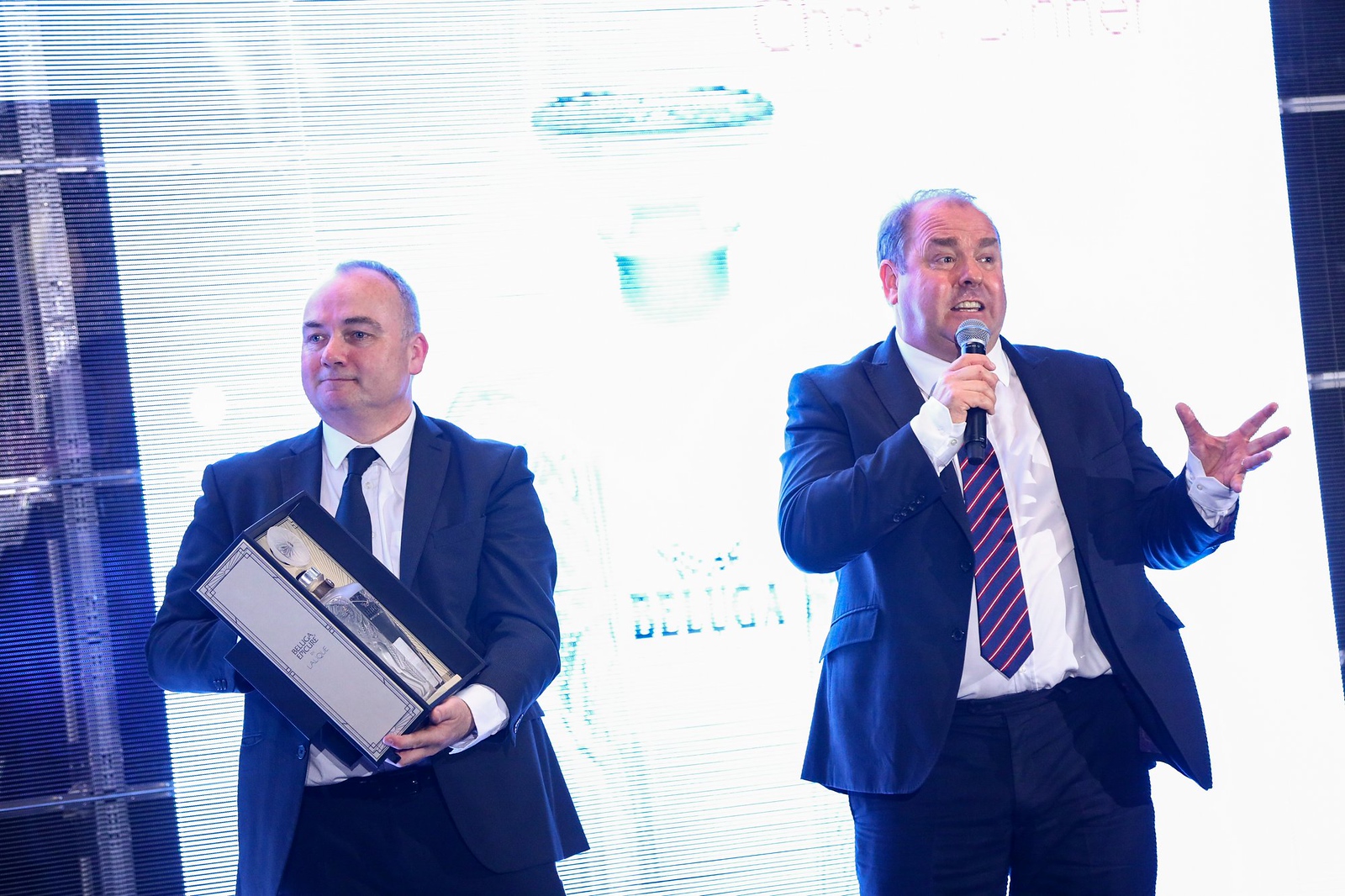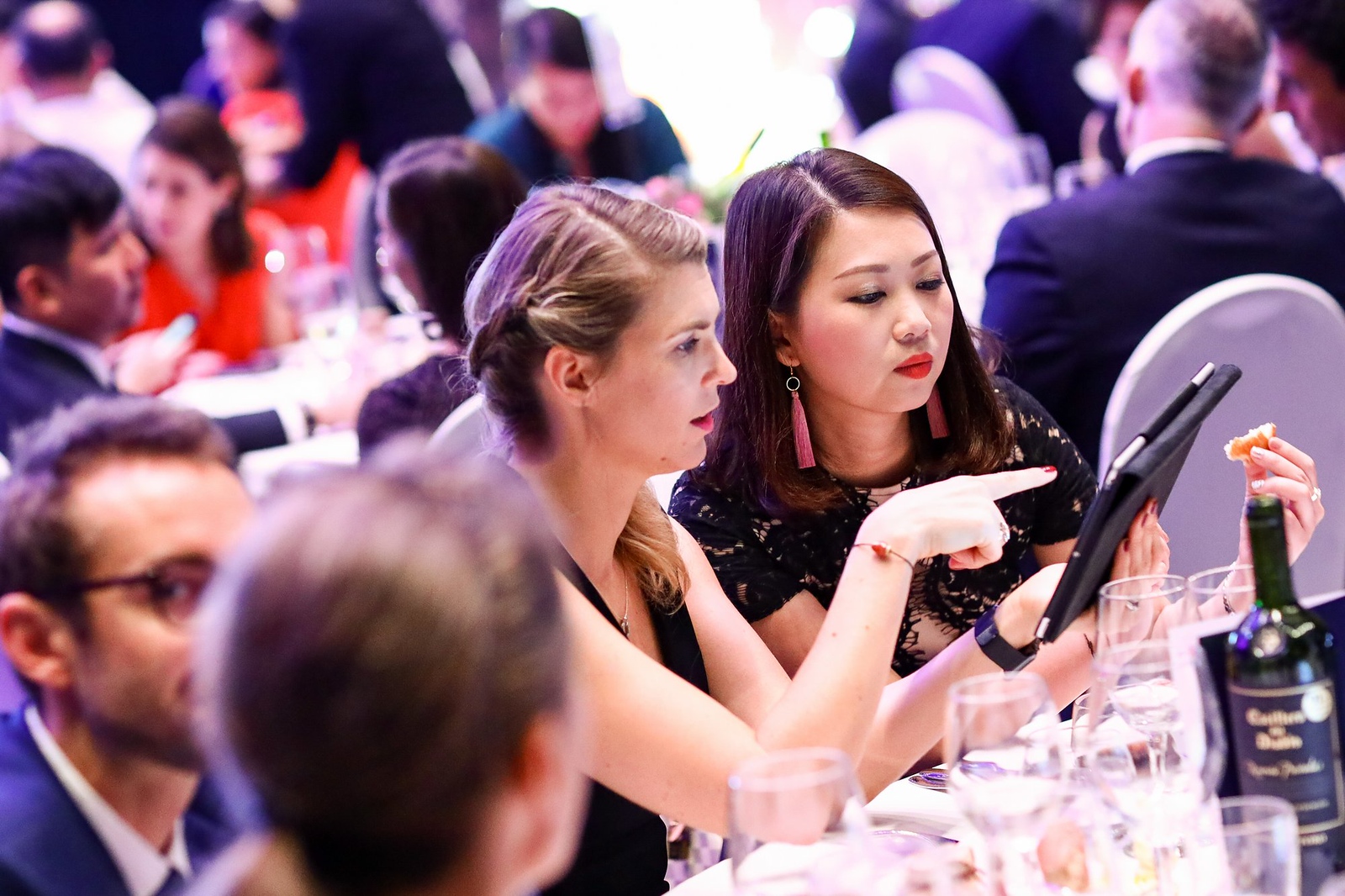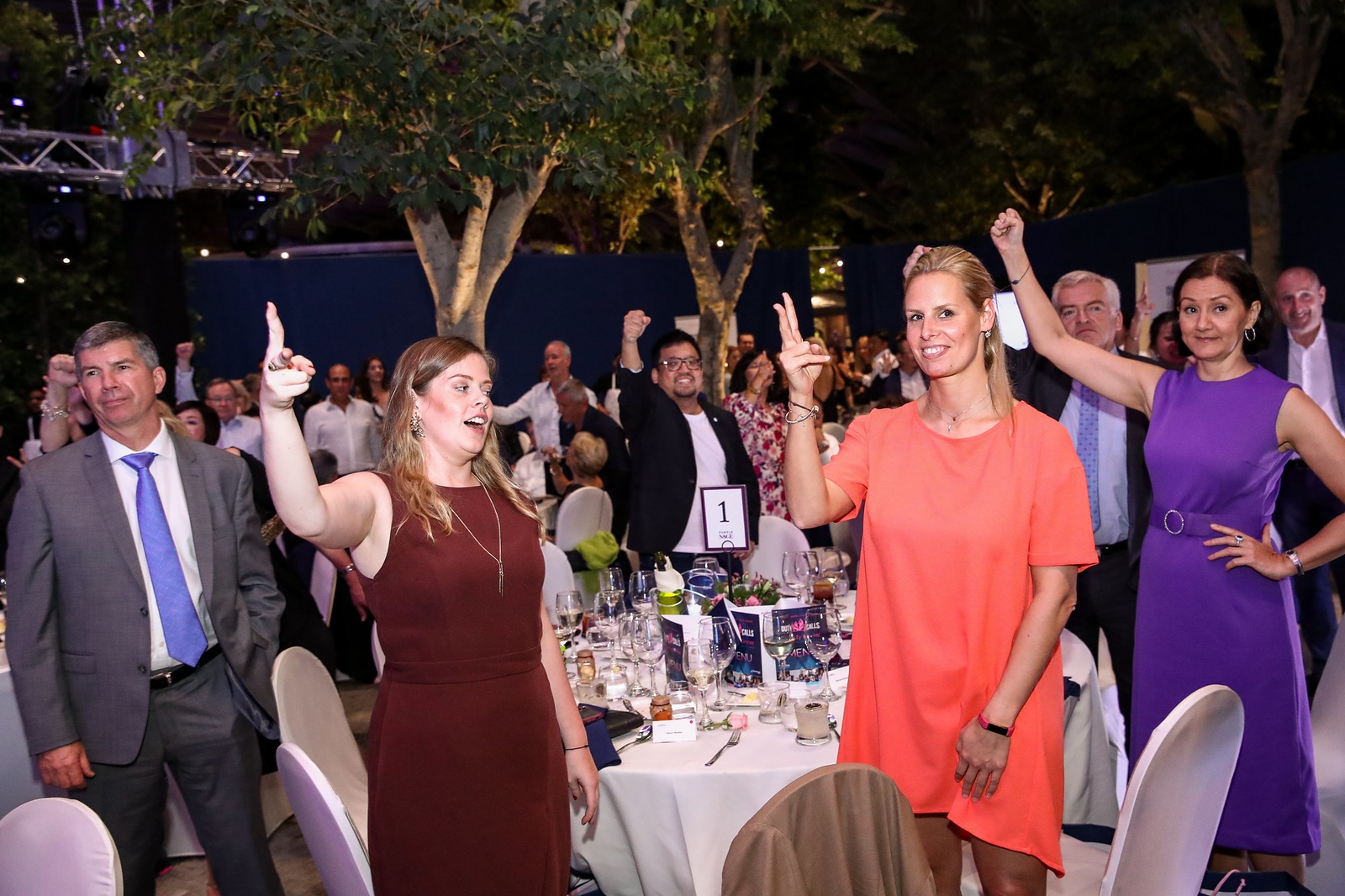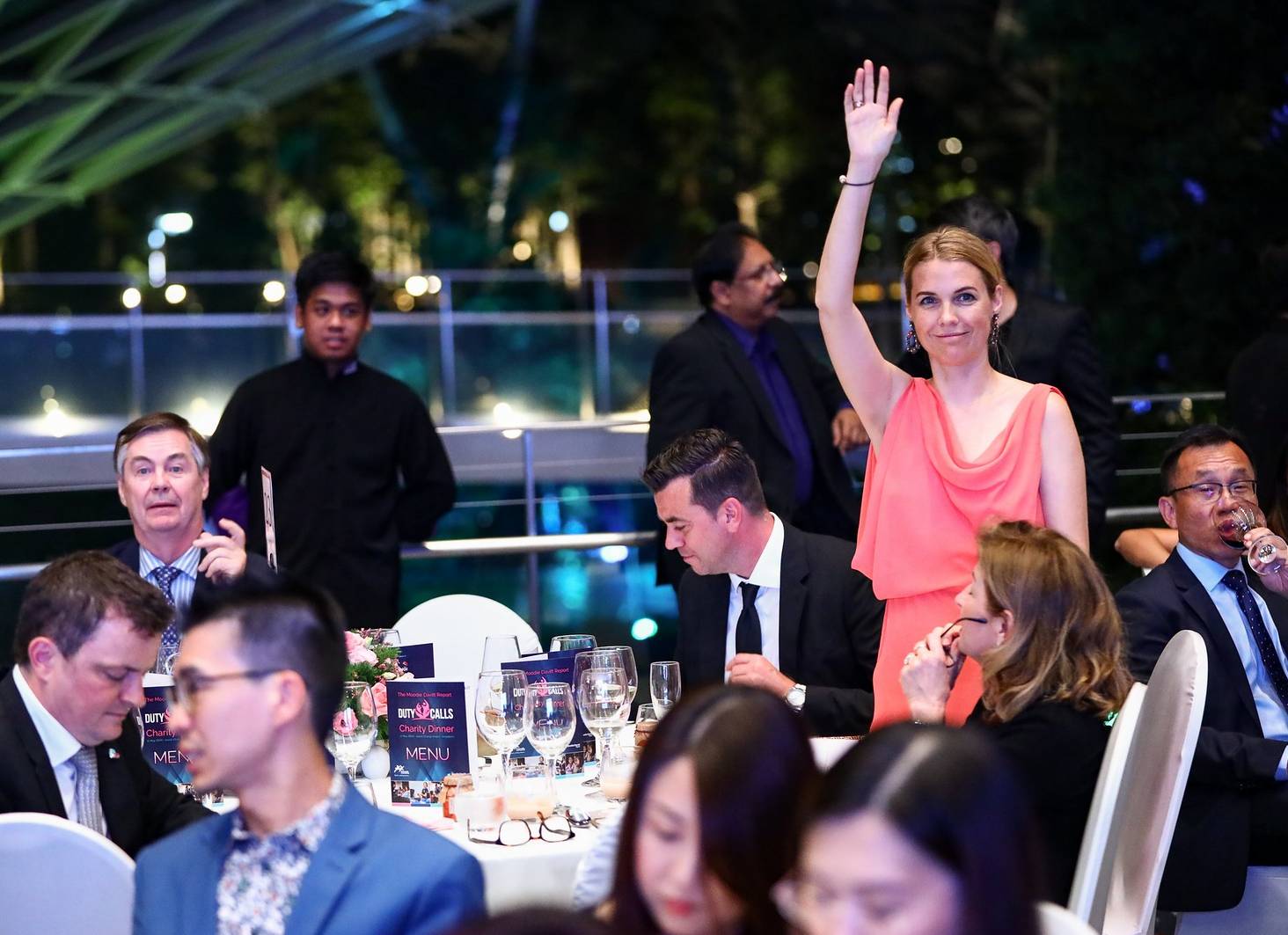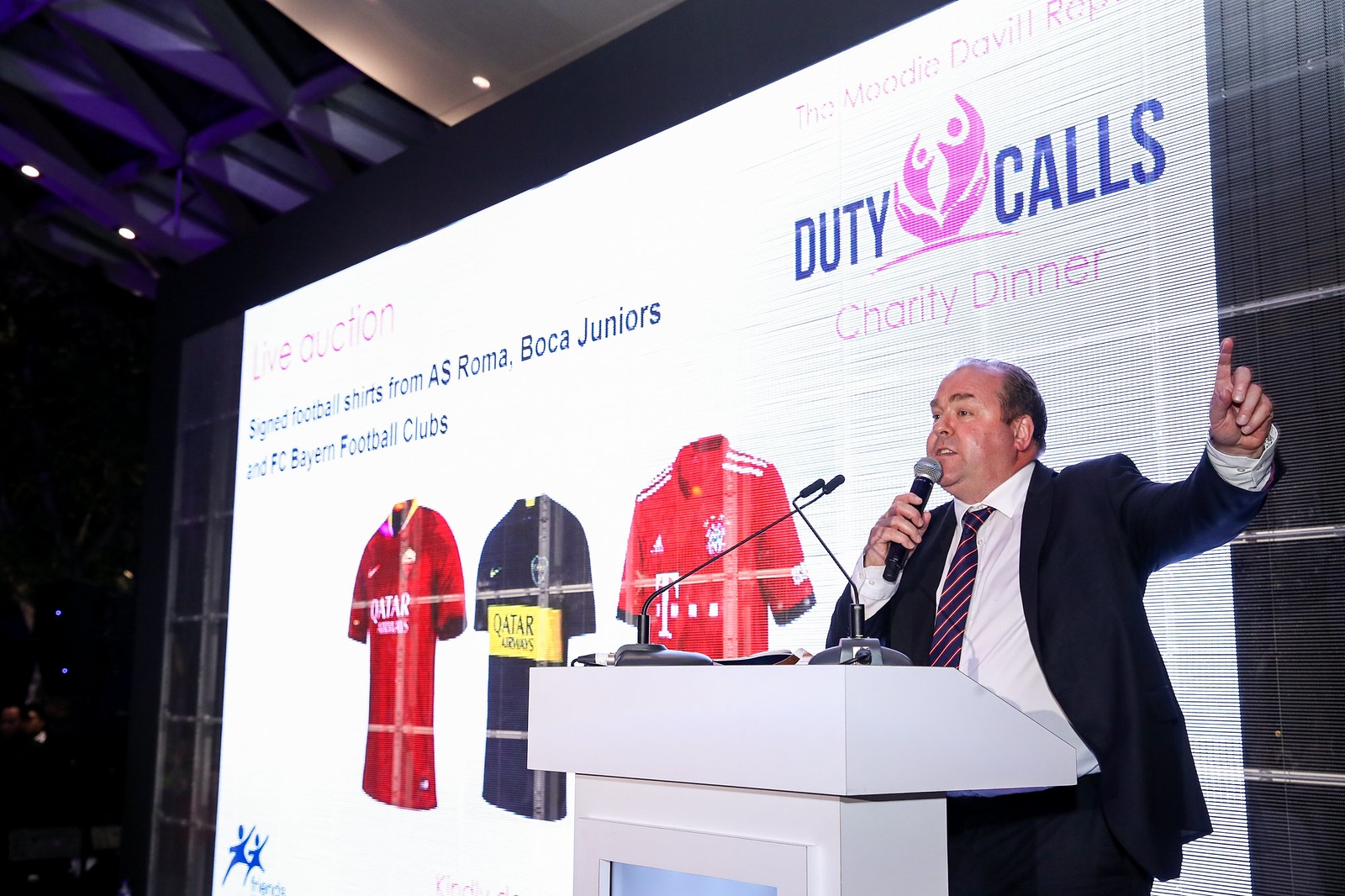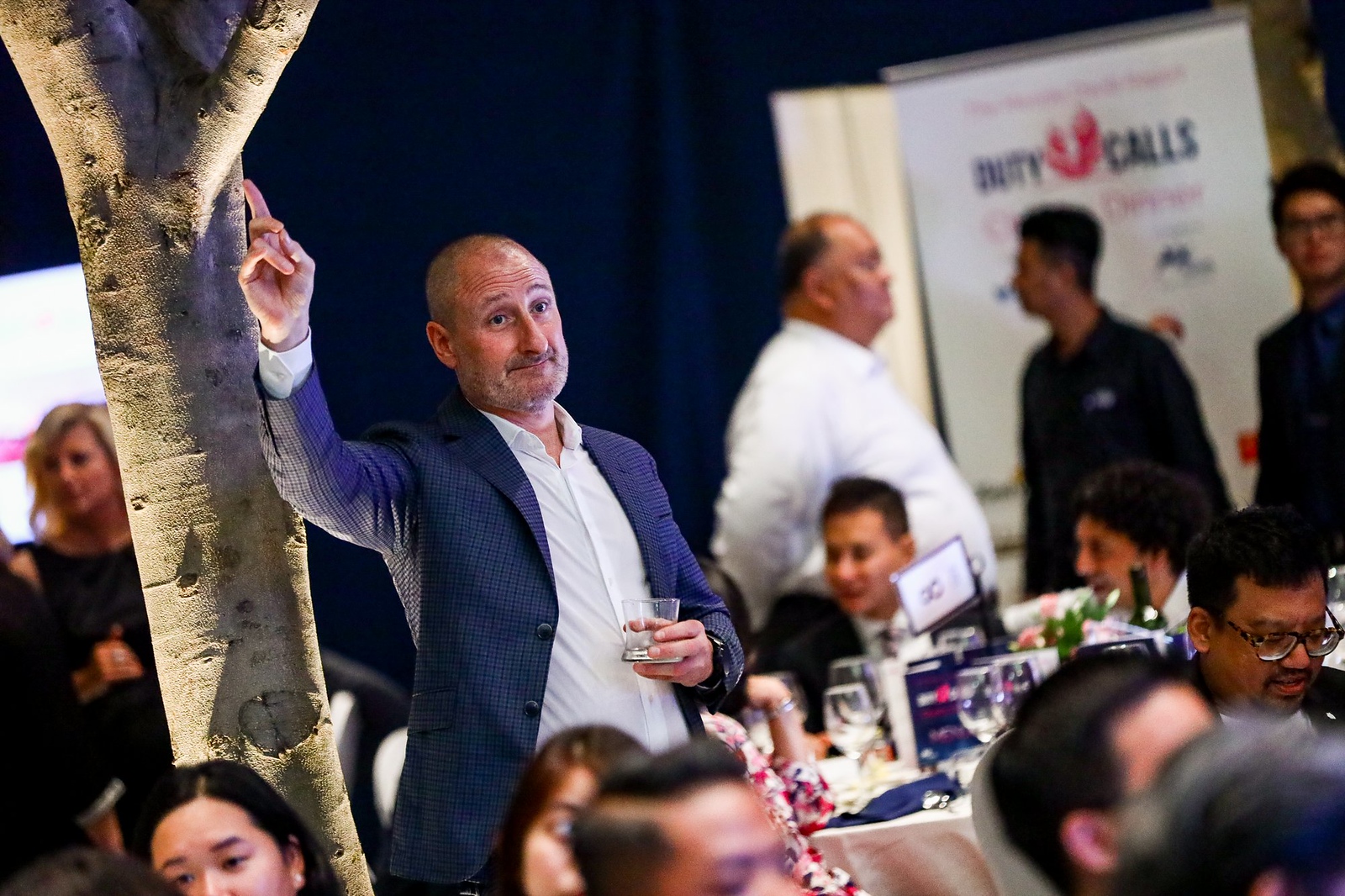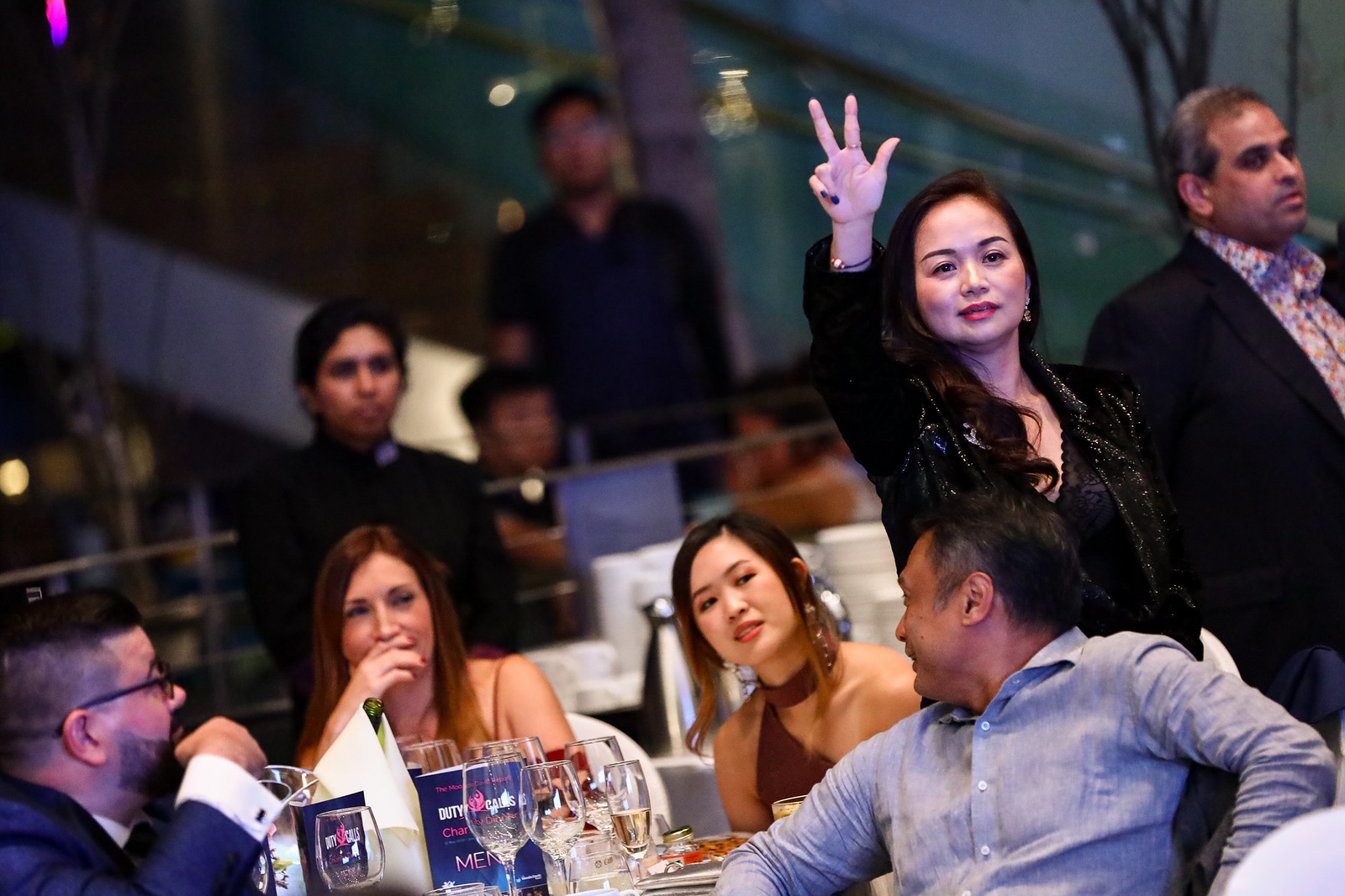 Guests were also treated to Viña Concha Y Toro's new travel retail red and white wine collection and a special 'Bird Nest' beverage courtesy of Official Wellness Partner EU Yan Sang, while Distell provided Amarula cocktails with the dessert, which was a 'Trio Chocolate' sponsored by Valrhona. Distell also provided an entertaining photo booth to ensure guests took away a souvenir of their participation.
The evening's entertainment featured Asian fusion quartet The Qi Ensemble and a powerful performance by The Singapore Youth and Children's Show Choir. The choir of around 20 children performed the song 'A Million Dreams' from The Greatest Showman, as well as 'You Raise Me Up' and 'Hold Back the River'. Further live entertainment included a late-night set from DJ Gruv, which kindly sponsored by 3Sixty.
Sincere thanks are also due to the evening's talented and charismatic auctioneer: Duty Free Global Founder and Commercial Director Barry Geoghegan, who played a pivotal role in the fundraising efforts.
Live auction prizes were generously donated by Exclusive Official Airline Partner Qatar Airways, LVMH Perfumes & Cosmetics, Sofitel, 3Sixty, Champagne Laurent Perrier, Lacoste, Edrington, Beluga Noble Russian Vodka, The Moodie Davitt Report, King Power Group Hong Kong, Dubai Duty Free, Peuche & Besse and The Sunil Tuli family.
The many silent auction items were kindly provided by Brown Forman, Coccinelle, Davidoff of Geneva, Diageo, Don Papa Rum, Eu Yan Sang, Filorga, Friends 'n' Stuff, Furla, Long Haul Spa, LVMH Perfumes and Cosmetics, Maui Jim, MCM, Porsche Design, Premier Portfolio, Treasury Wine Estates, Valrhona and WIlliam Grant & Sons.
Special thanks are also due to all Platinum Partners: 3Sixty, Changi Airport Group, DFS, Distell, Dufry, Edrington, The Estée Lauder Companies, Eu Yan Sang, Mondelez World Travel Retail, Pernod Ricard Global Travel Retail, Shiseido Travel Retail, Tito's Handmade Vodka, Valiram and Viña Concha Y Toro, as well as to Diamond Partner Jonathan Holland & Associates and both Gold Partners, The Hershey Company and m1nd-set.
Additional partner companies included Beluga Noble Russian Vodka, Duty Free Americas, Ever Rich Duty Free, Haribo, Lacoste, TFWA and Wonderful Pistachios.
We at The Moodie Davitt Report would like to express our heartfelt appreciation to all individuals and companies whose immense generosity and support will help to transform the lives of many vulnerable children.
Thank you, travel retail.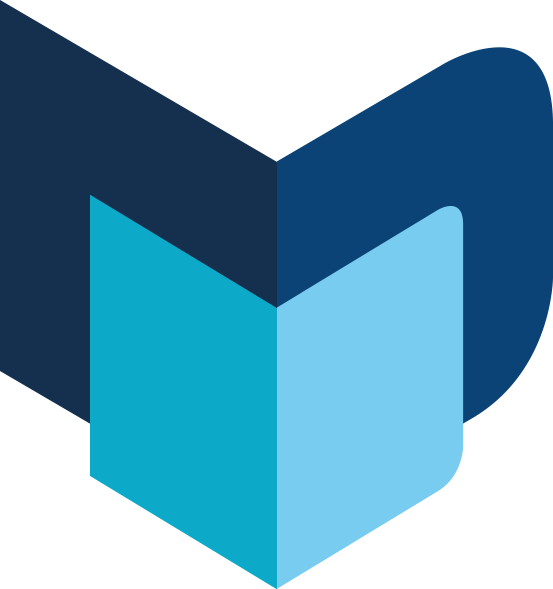 ---
The Moodie Davitt eZine | Issue 262 | 31 May 2019