30 May 2019
---
Shares in four of the travel retail-related companies we track suffered double-digit falls during the period monitored here (closing prices between 7 and 27 May).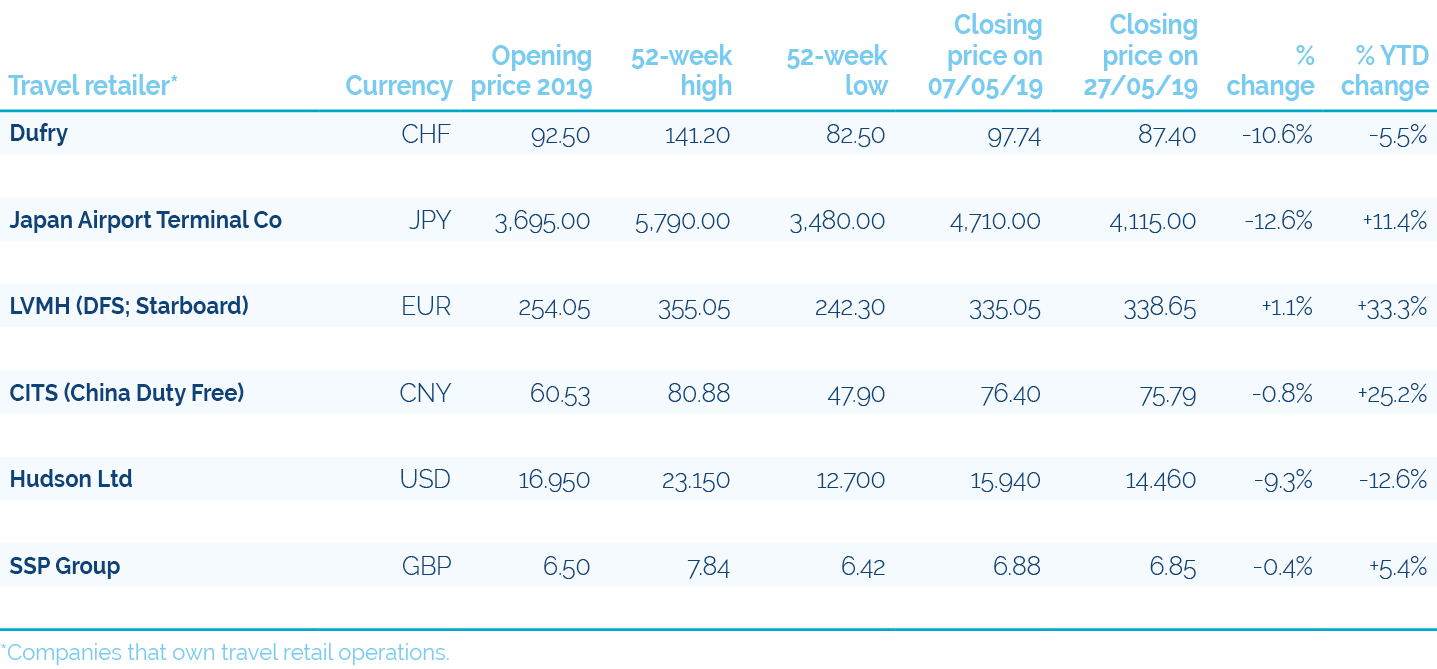 With a 17.2% decline, Hotel Shilla was the worst affected, although Dufry plunged to a 52-week low of CHF82.50 during the period (falling 10.6%). Shares in Japan Airport Terminal Co and Lagardère Group were down 12.6% and 10.6% respectively.
Dufry announced its first quarter results on 14 May, with group turnover climbing 3.4% year-on-year to reach CHF1,882.6 million (US$1,870 million), driven mainly by organic growth of 2.0%. All divisions – except for the South American markets – contributed to organic growth. In particular, Asia Pacific, the Middle East and North America continued to perform strongly, according to the retailer, while recovery "has started in Europe".
However, the first quarter results did not generate any positive momentum on the stock market.
Shares in Dufry subsidiary company Hudson Group fell 9.3% in the period. Hudson reported first quarter organic sales growth of 4.7%, with turnover up 4.3%. But net profit was down 14.9%.
Hudson Group CEO Roger Fordyce commented: "Performance started out strong in the first quarter as demonstrated by our progress in driving growth in both turnover and profitability. We are particularly pleased with our solid organic sales growth, the increase in net new business, and the improvement in gross margin."
Food & beverage company Elior Group saw its share price drop 8.7%. As reported, Paris-based private equity firm PAI Partners has made a binding offer to acquire travel dining concessionaire Areas from Elior Group, with the deal representing an enterprise value of €1,542 million. The transaction is subject to customary approvals but is expected to close in the summer.
Another F&B company, Autogrill, reported a 5.2% year-on-year increase in consolidated revenue for the first four months of 2018, to €1,455 million. At current exchange rates the increase was 9.5%, mainly due to the depreciation of the euro against the US dollar.
Solid like-for-like revenue growth of 2.9% was largely driven by a positive performance in North America and International markets. The airports channel saw 8.3% revenue growth at constant exchange rates, to €894.5 million, with all regions contributing.
Shares in Autogrill increased 2.4% in the period, with the results announcement leading to a small increase. Since 1 January, shares in Autogrill are up 22.2%.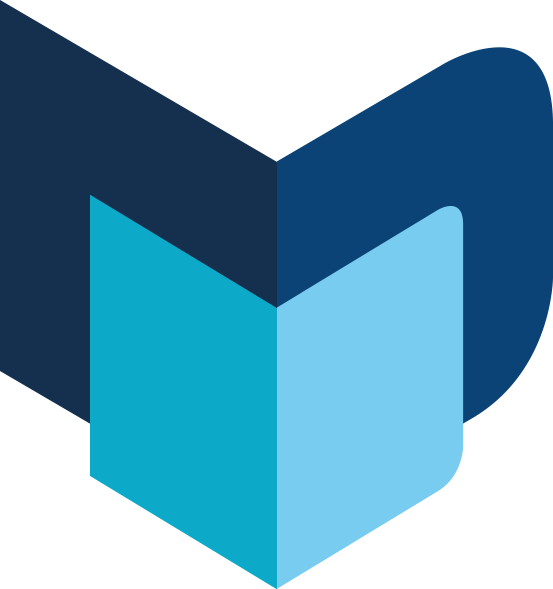 ---
The Moodie Davitt eZine | Issue 262 | 31 May 2019