Dedicated merchandiser Jeffrey Luriz says success is not the key to happiness, but rather it is the other way around: happiness is the key to success.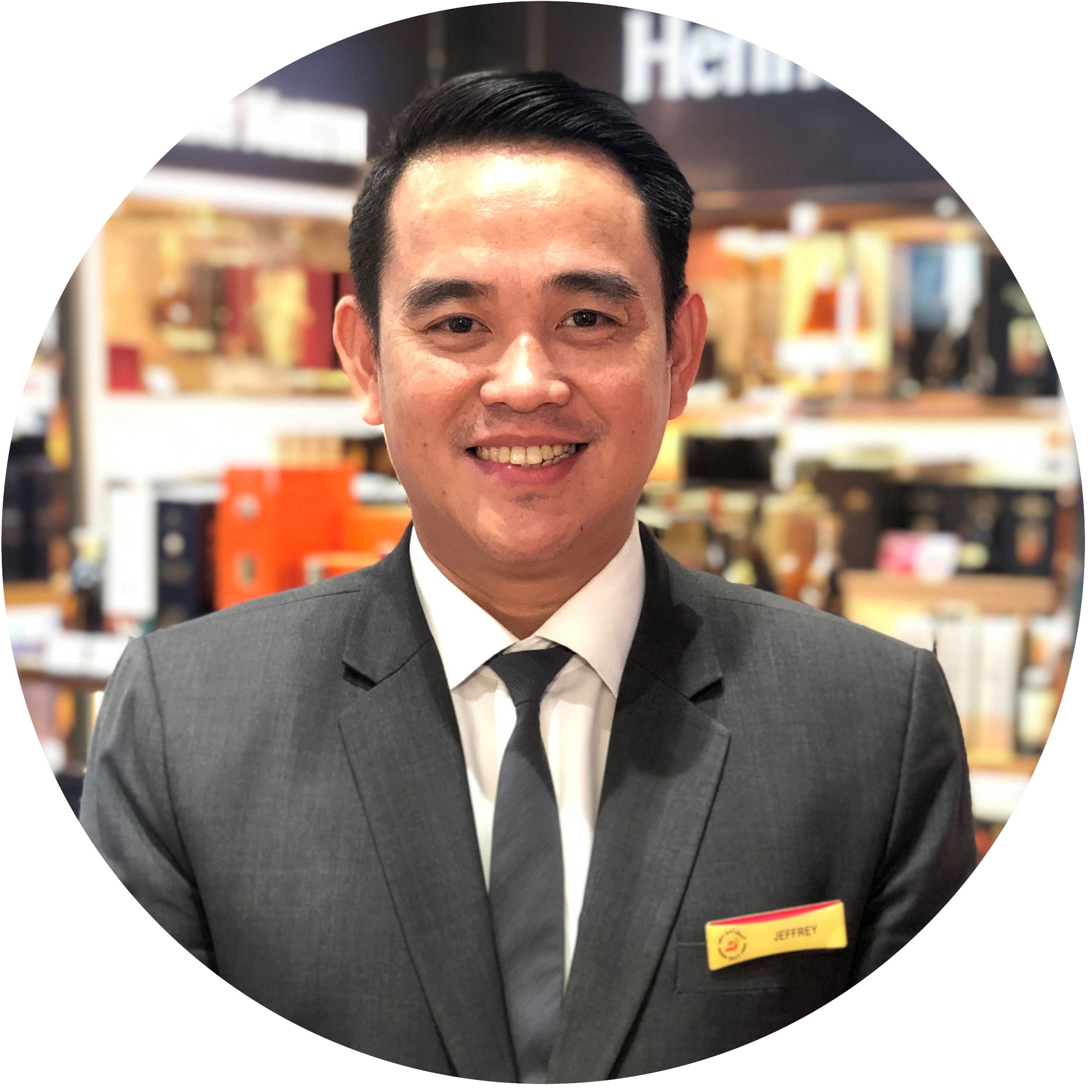 Role: Dedicated merchandiser
Employer: Dubai Duty Free
Employer's comments: Jeffrey joined Dubai Duty Free on 12 August 2012 and is currently a dedicated merchandiser of Moët Hennessy, a position he has held for almost a year and a half. He is expert in wines, Champagne and even in liquors. He does his own research to increase his product knowledge in order to serve the customers better.
Jeffrey has received several customer recommendations for his excellent customer service. He has been consistent in sharing knowledge about newly-launched products with his colleagues by conducting on-site coaching after attending training sessions or seminars. He also plays a major role in teamwork activities and has a great rapport with his teammates.
Jeffrey always smiles and greets the customers upon entering the shop, as he stops whatever he was doing to attend to the needs and wants of the customers.
Jeffrey's comments: "My personal motto is: 'Success is not the key to happiness. Happiness is the key to success. If you love what you are doing, you will be successful'.
"Positive thinking and a positive attitude attract prosperity, peace and happiness. It also exposes us towards the path of achievement and success. Every achievement ties up to a company's success."
The employee's job title and length of service with your company
A short description of what makes the person exceptional
A quote or comment from them (optional) on their approach to customer service
A picture of the employee (preferably in a work environment) as a separate file

The Moodie Davitt eZine
Issue 270 | 25 October 2019
The Moodie Davitt eZine is published 20 times per year by The Moodie Davitt Report (Moodie International Ltd).
© All material is copyright and cannot be reproduced without the permission of the Publisher.
To find out more visit www.moodiedavittreport.com and to subscribe, please e-mail sinead@moodiedavittreport.com