Welcome to The Front Line, a regular feature championing the best in industry customer service. The Moodie Davitt eZine is delighted to recognise the exceptional employees who are ultimately responsible for bringing all facets of the airport retail experience to life.
Each issue, we scour the world to introduce the real heroes of our industry – those who go the extra mile every day when serving the travelling public.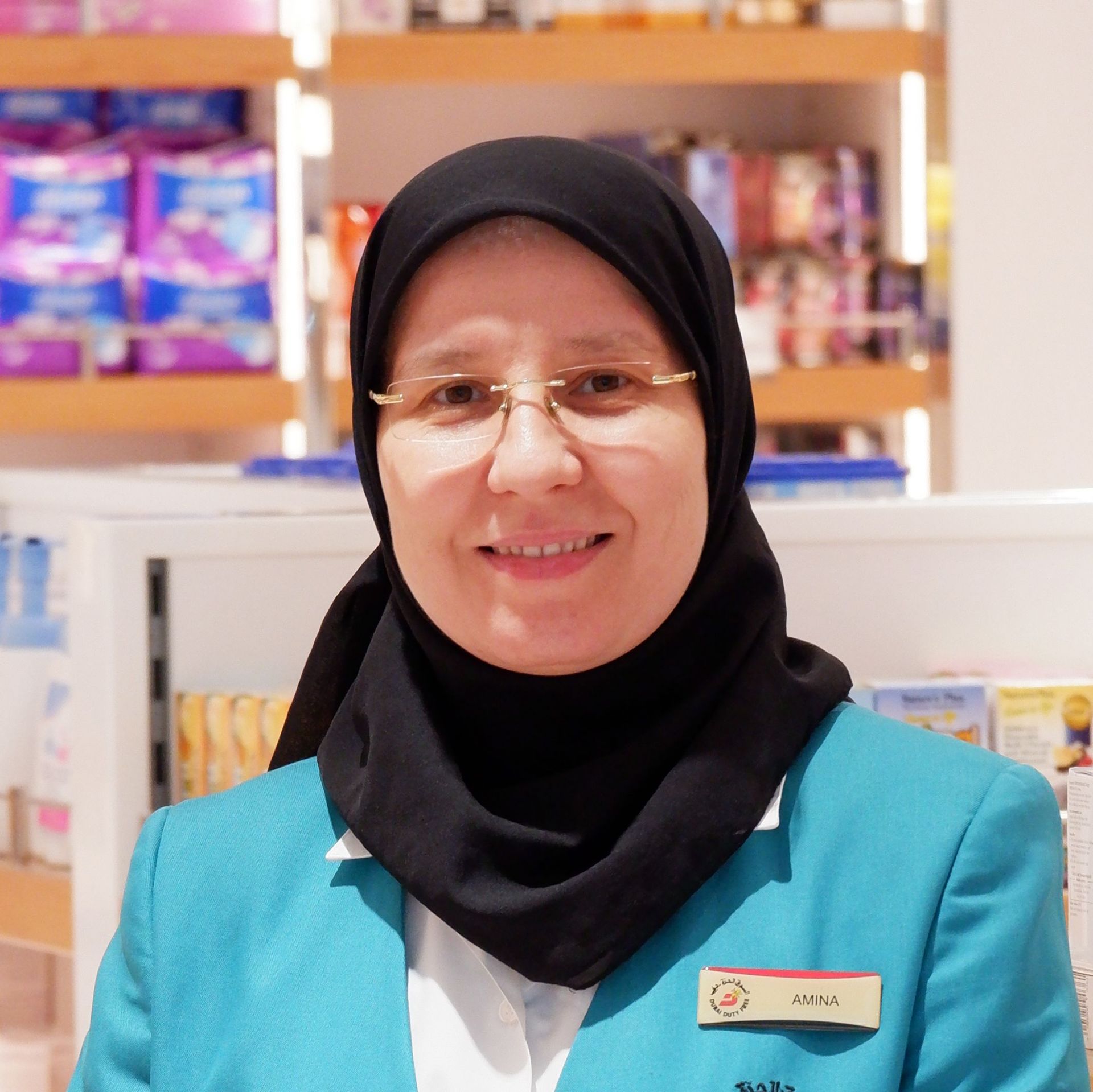 In 19 years of service, Dubai Duty Free's Amina Sekkal has established a reputation for being knowledgeable and dependable. Her devotion to her role means she always aims to give customers more than they expect.
Employer: Dubai Duty Free
Employer's comments: Amina joined Dubai Duty Free almost 19 years ago and through the years she has established her commitment and loyalty to the company by giving her best in every task assigned to her. Amina has worked in various shops and in the HR department for three years as temporary staff
Her experience, product knowledge, focus and dedication are some of her main qualities, and are features that any member of the Dubai Duty Free sales staff should have. Throughout the years, Amina has worked with various nationalities in the company and is known to everyone as a reliable, responsible and dependable person.
As for her achievements, she was handed an 'Employee of the Month' award in 2009 and 2015, the highest recognition that the company can give to staff with excellent service. She has also received numerous 'Gotcha' star awards as recognition for her dedication.
Amina's comments: "Working in a retail business primarily means assisting and interacting with different kinds of people. I always give my full attention and let them know that they are my first priority.
"Giving them more than they expect and seeing them satisfied motivates me in giving them an excellent, world class customer service. Moreover, I have gained so much information and learned many new things."
The employee's job title and length of service with your company
A short description of what ma

kes the person exceptional

A quote or comment from them (optional) on

their approach to customer service
A picture of the employee (preferably in a work environment) as a separate file

The Moodie Davitt eZine
Issue 265 | 6 August 2019
The Moodie Davitt eZine is published by The Moodie Davitt Report (Moodie International Ltd) every month.
© All material is copyright and cannot be reproduced without the permission of the Publisher.
To find out more visit www.moodiedavittreport.com and to subscribe, please e-mail sinead@moodiedavittreport.com