Inflight retail special report
---
Building on a "generational change" in inflight retail


3Sixty Duty Free Executive Vice Chairman Roberto Graziani makes the case for including airlines to convert the industry Trinity into a quartet, and discusses the future for airline retail in a changing world.
When Miami-based airline-to-airport travel retailer DFASS unveiled its new corporate identity (3Sixty) and mission statement last October, it marked a new chapter in the story begun in 1987 by entrepreneur Bernard ('Benny') Klepach. The latest stage in the company's evolution is strongly related to its vision for the future of the business and how it will be defined by e-commerce. "A generational change," as Klepach called it.
3Sixty, said Klepach, will play a lead role as a disruptor and innovator in the travel retail sector, and above all redefine its relevance to the travelling consumer. Klepach is supported by former Nuance and The Shilla Duty Free boss Roberto Graziani, who as 3Sixty Duty Free Executive Vice Chairman, outlined the strategy to delegates at TFWA Asia Pacific. He underlined the company's drive to be "at the cutting edge" of the travel retail industry through its US$600 million-plus business, which includes its Asian and South American airline partnerships.
For everyone, whether they operate at an airport, airline or any other retail channel, the challenge is to "leverage the power of digital disruption", he said.
Setting the global context, Graziani noted that the development of mobile technologies and an explosion in their user numbers have dramatically changed the retail industry. In the US 25% of ecommerce sales are made via mobile – a figure that is as high as 85% in China.
Graziani asserted: "We know that online channels will eventually overtake offline channels for shopping. This will happen faster in categories that are relevant to travel retail."
Click and connect: Today's consumer expects multiple touch-points, channels, delivery and service options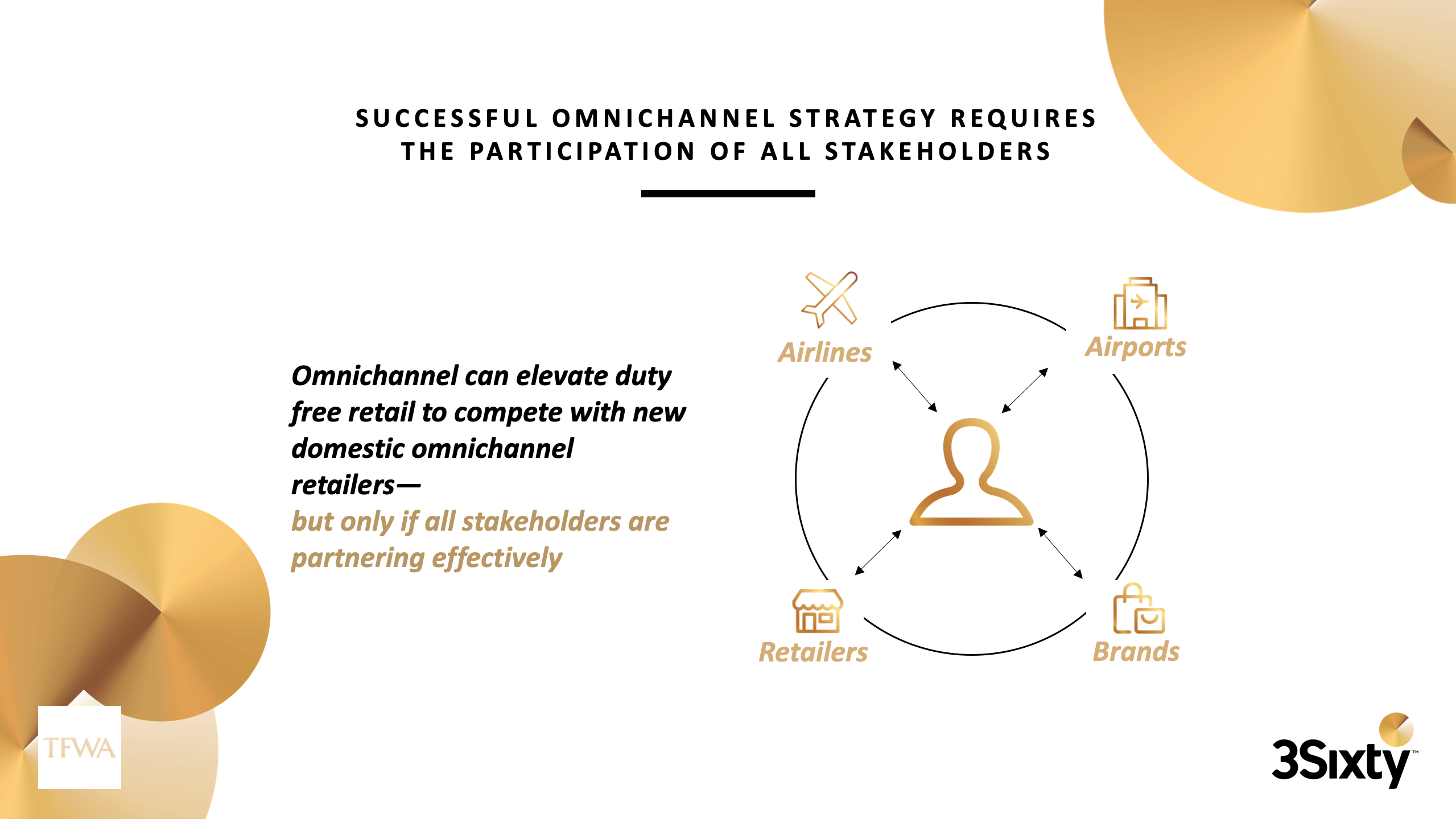 Consideration and collaboration: All stakeholders must be willing to partner in order to maximise the potential of duty free retail
The continued evolution of consumers' needs and expectations is pushing retailers to go beyond retail channel differentiation, focusing on the consumer him or herself. Successful retailers today, noted Graziani, are offering consumers an integrated set of multiple touch-points, channels, delivery and service options.
Set against that, traditional travel retailers have been slow to attract their consumers to online platforms, partly because they don't have the brand recognition (with some exceptions in Asia downtown travel retail).
Graziani said: "Many travel retailers have announced investment to build digital platforms. However, results are very poor. Yet travel retailers have become more sophisticated with their in-store customer engagement through more curated assortments, promotional activities and digital services (i.e. augmented reality).
"Is that enough to sustain the long-term development of our industry? I don't think so. If we want to capture the real potential offered to our industry we need to connect digitally with our potential customers at a much earlier stage than today.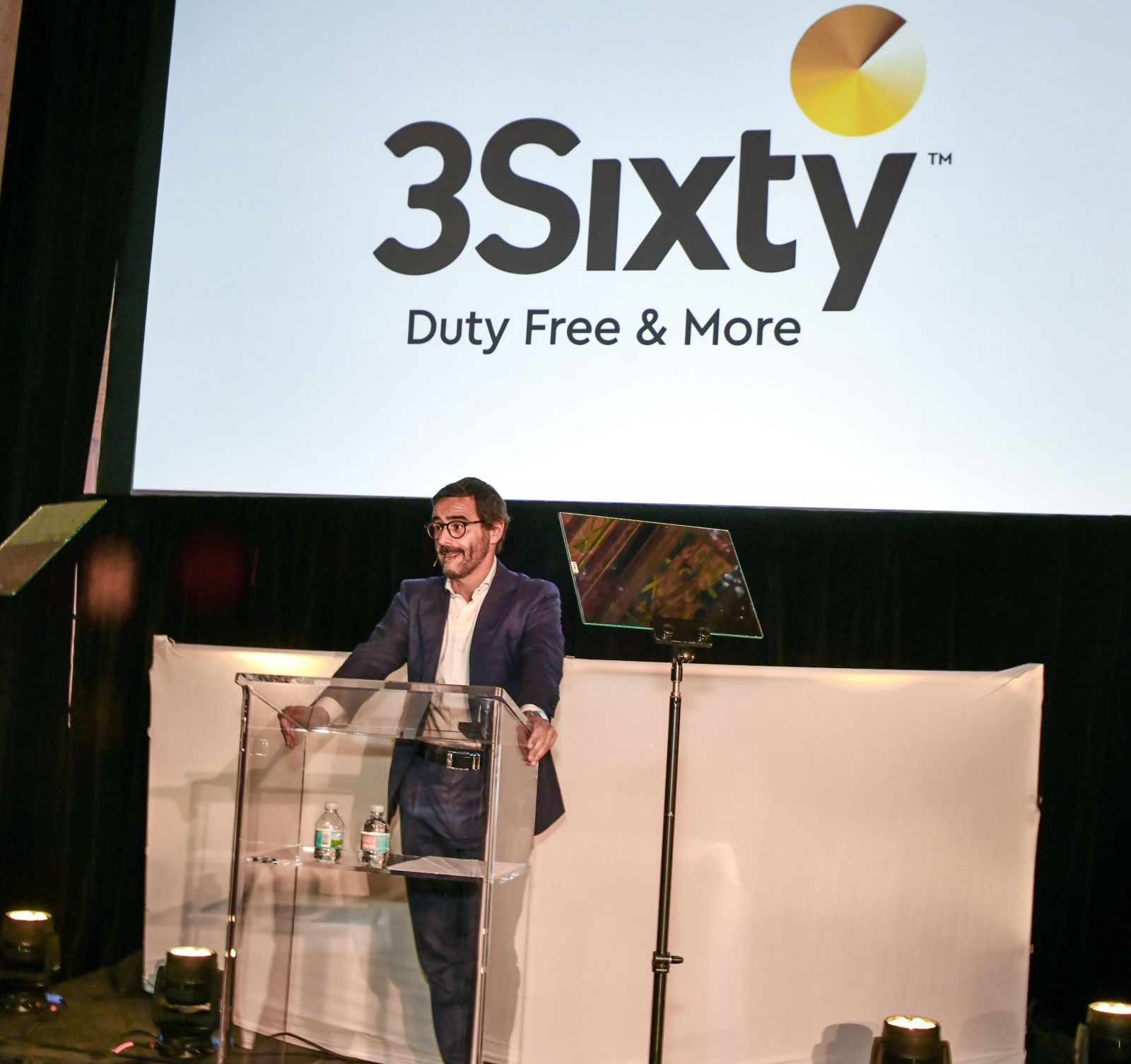 Roberto Graziani: "The airline is the only stakeholder with the knowledge of the consumer"
"But how can we connect with them before they are at the airport since we don't know who they are and as it is too expensive to acquire them as digital customers in our own online portals?"
Graziani reflected on the development of the idea of the industry 'Trinity', saying that under today's model, the Trinity is missing one key player: the airline.
"The airline is the only stakeholder with the knowledge of the consumer. Whenever someone books a flight the airline gets the information. And only through that information is it possible to engage the consumer before it arrives at the airport or, even better, since the time of the booking.
"Airlines have been undervalued in terms of their potential contribution to the development of the travel retail business."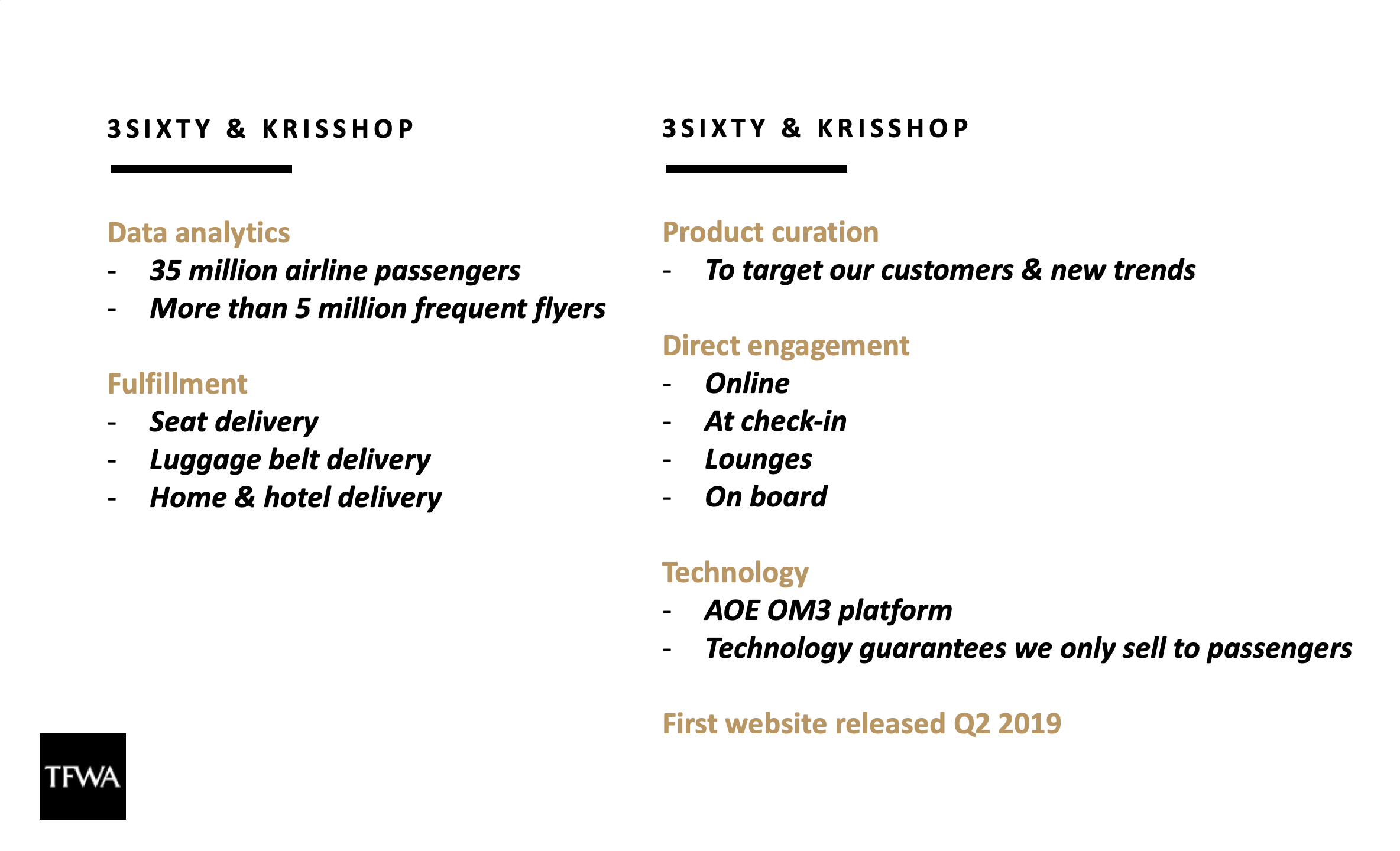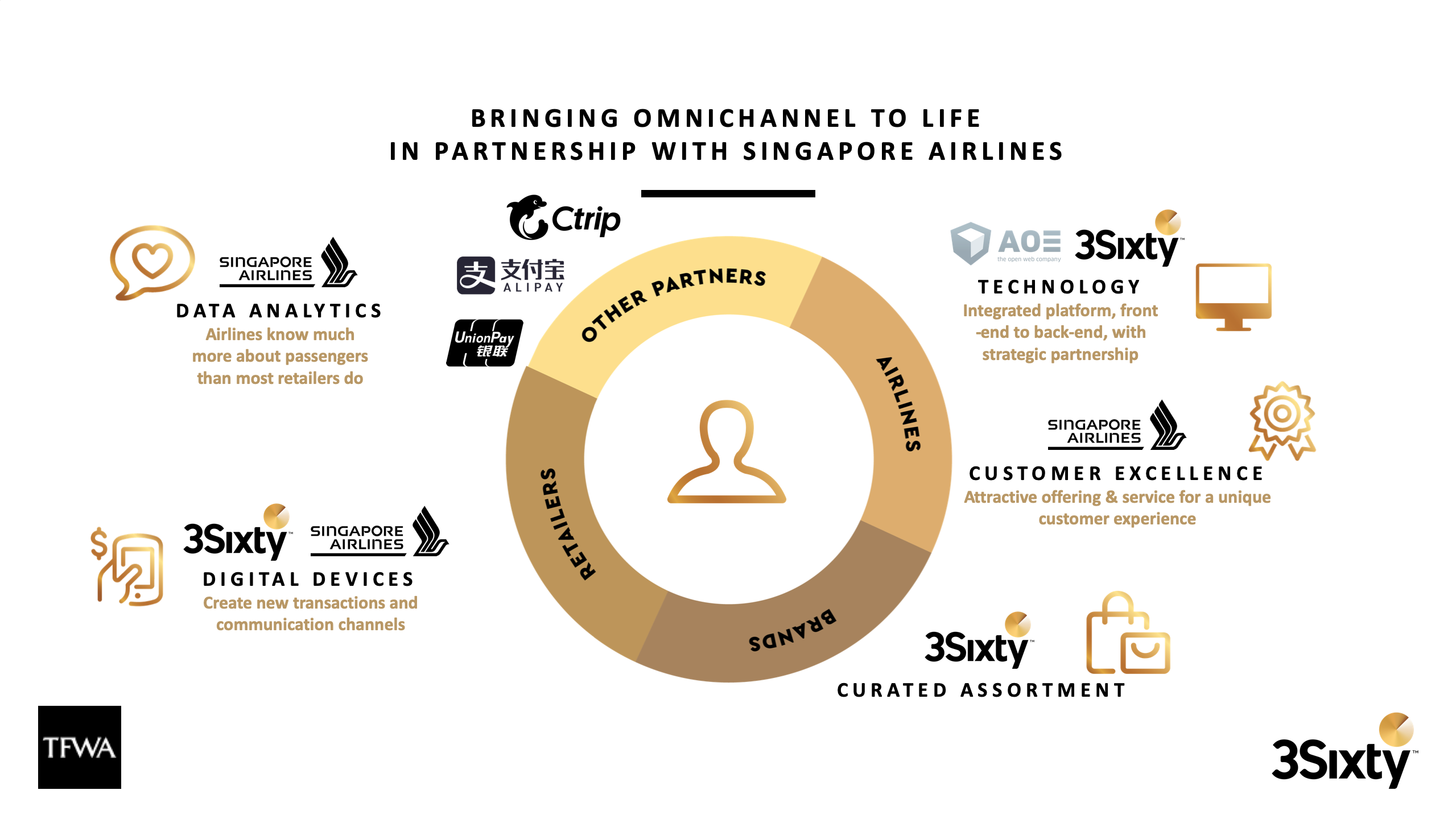 The solution, Graziani insisted, is to take a long-term view of the health of the industry and for all stakeholders to partner with the consumer front and centre of their strategy.
Passionately, he said: "Could you imagine for example Changi Airport Group and Singapore Airlines partnering in Singapore together with retailers and brand owners? Thousands of retail square metres combined with relevant data about 35 million passengers… what an opportunity!
"I appreciate that to achieve that, the specific interests of the different parties, which today are conflictual, should be aligned. And I also appreciate that such alignment could take even more time than I have before I retire from the business. However, if we look at the long term picture, that is the solution and, hopefully, it is not just a Utopia."
Towards a new model
With such partnerships still a way off, 3Sixty decided to develop its own model, based around strong and direct airline partnerships – a joint venture in the case of its Singapore Airlines relationship.
In this scenario the partners are:
Capturing consumer data at the time of booking
Engaging with them before they depart to the airport
Offering them multiple touch points, fulfilment and payment options
Developing curated assortments through data analytics
Leveraging 3Sixty's expertise as an inflight retailer for crew training and deployment onboard, including, where relevant, with direct sellers (whose task is to interact with passengers to ensure they are aware of the shopping alternatives they have available on the flight)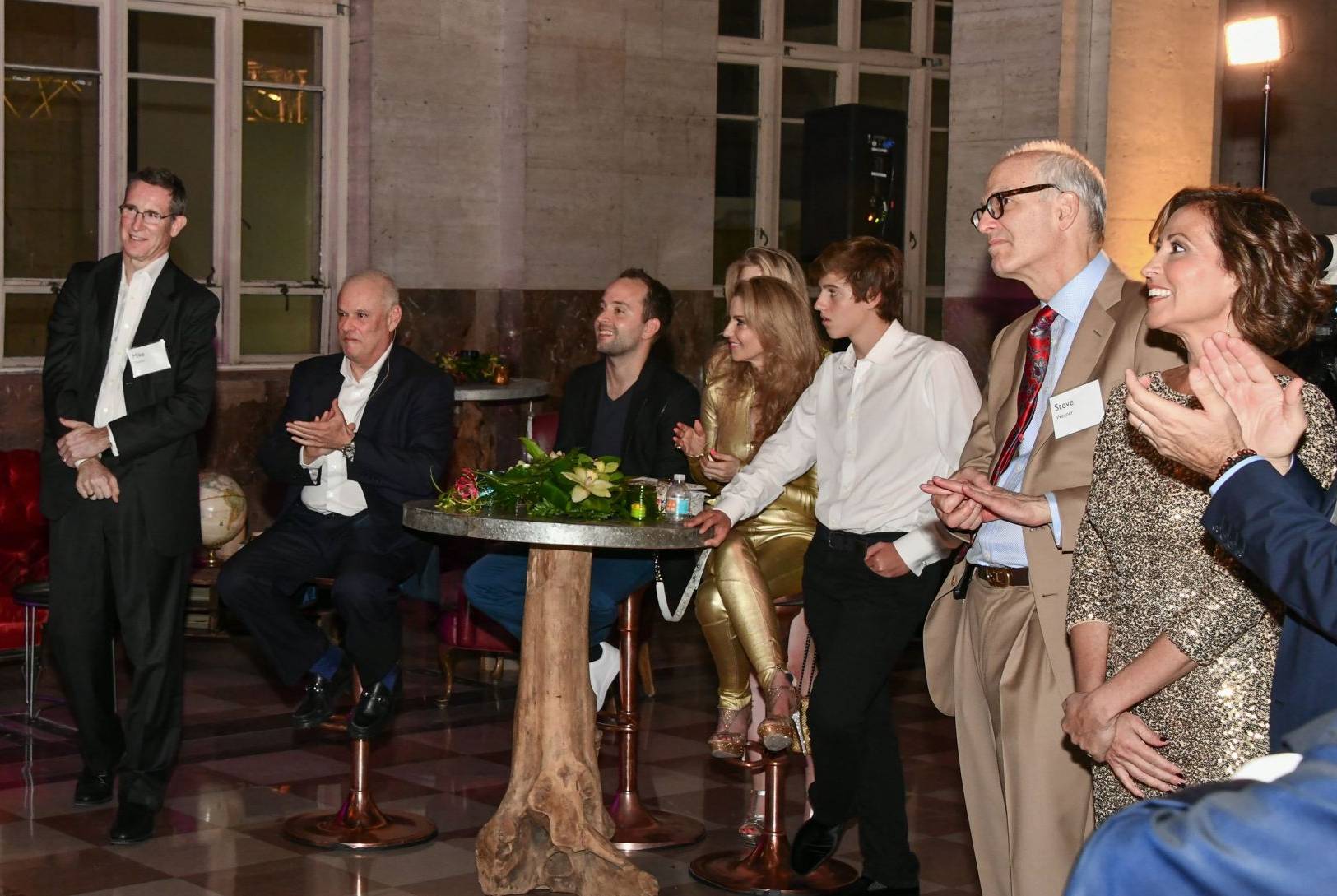 Goodbye DFASS, welcome 3Sixty: The new corporate identity was revealed at an event in Miami last October
Graziani said: "Our business model leverages the opportunity offered by the airline partnership and foresees a strong use of data analytics, integration of channels, multiple touch points, fulfilment and payment options, with the ultimate objective to maximise customer experience and enhance productivity."
And it isn't simply an idea, said Graziani. 3Sixty, he said, was "walking the talk", with Singapore Airlines, with Avianca Group airlines in the Americas and with Virgin Atlantic in Europe, after striking a recent new contract.
"We have been developing a business model that, while waiting for the airport to join the club, foresees an effective partnership among different stakeholders with the consumer at the heart of the strategy.
"Technology tools come through partnership and investment with the best ecommerce platform provider, our strategic partner AOE OM3, which gives comfort to brand partners, and ensures we sell only to qualified international travellers. That was an important request from brand partners.
"We are making use of the data we collect to develop product curation to target our customers and new trends. We can also engage with travellers from booking to flight end including online, at check-in, in the lounges and onboard.
"Singapore Airlines is just the beginning. 3Sixty is working towards expanding omnichannel airline and customer integration to all its current and future airline partners."

The Moodie Davitt eZine
Issue 265 | 6 August 2019
The Moodie Davitt eZine is published by The Moodie Davitt Report (Moodie International Ltd) every month.
© All material is copyright and cannot be reproduced without the permission of the Publisher.
To find out more visit www.moodiedavittreport.com and to subscribe, please e-mail sinead@moodiedavittreport.com