---
Breaking travel
retail boundaries
Halewood Wines & Spirits only entered the travel retail channel three years ago but has made a strong impact in that time. It is now seeking to diversify with new launches, listings and brands, including the rule-breaking single malt Scotch Crabbie's Yardhead. Jason Holland reports.
"Within Halewood Wines & Spirits, we use travel retail as a shop window for our brands," says Managing Director, Global Travel Retail Simon Roffe.
The manufacturer and distributor has made rapid progress in the channel. "There was no travel retail in the company just three years ago," Roffe notes.
Since then, Halewood has over-delivered "in terms of share of the market, in presence, and in recognition". The resounding success of Whitley Neill Handcrafted Dry Gin has been the driver of growth in travel retail for the company. It is the sixth fastest selling gin in the premium and super-premium category worldwide and the number one premium gin in the UK, the company says.
Halewood is now leveraging that success for the next phase of its development in the channel – which can be summed up in one word, diversification. "We will use the traction we have gained with Whitley Neill as a platform for working with our partners already in travel retail," says Roffe. The strategy encompasses the launch of brands, fresh flavour variants, compelling activations and a string of new listings across airports, airlines and ferries.
One brand the company is focusing on in travel retail is Dead Man's Fingers. A travel-exclusive one litre range of rums will be unveiled at the TFWA World Exhibition later this year, with Roffe promising some intriguing derivatives.
Another area of focus is Crabbie's Yardhead, a new John Crabbie & Co single malt Scotch whisky that has been specifically made for mixing and targets younger drinkers.
"Today's younger consumer wants to try something different and it has to be approachable," Roffe explained during a vibrant launch event at London music venue and pub The Macbeth in late July. "I only get excited if a product is relevant to the duty free channel and offers something different that you will not find every day. That is certainly the case with Crabbie's Yardhead."
Halewood Wines & Spirits is aiming to "challenge the norms" of Scotch whisky with the launch, according to Roffe. Younger spirits drinkers "want to do more with whisky than just sip it".
John Crabbie & Co Managing Director David Brown is a passionate driving force behind the brand. "We want to encourage consumers to look at single malt differently," he says. "This is our first non-age statement release and we wanted to break a few rules.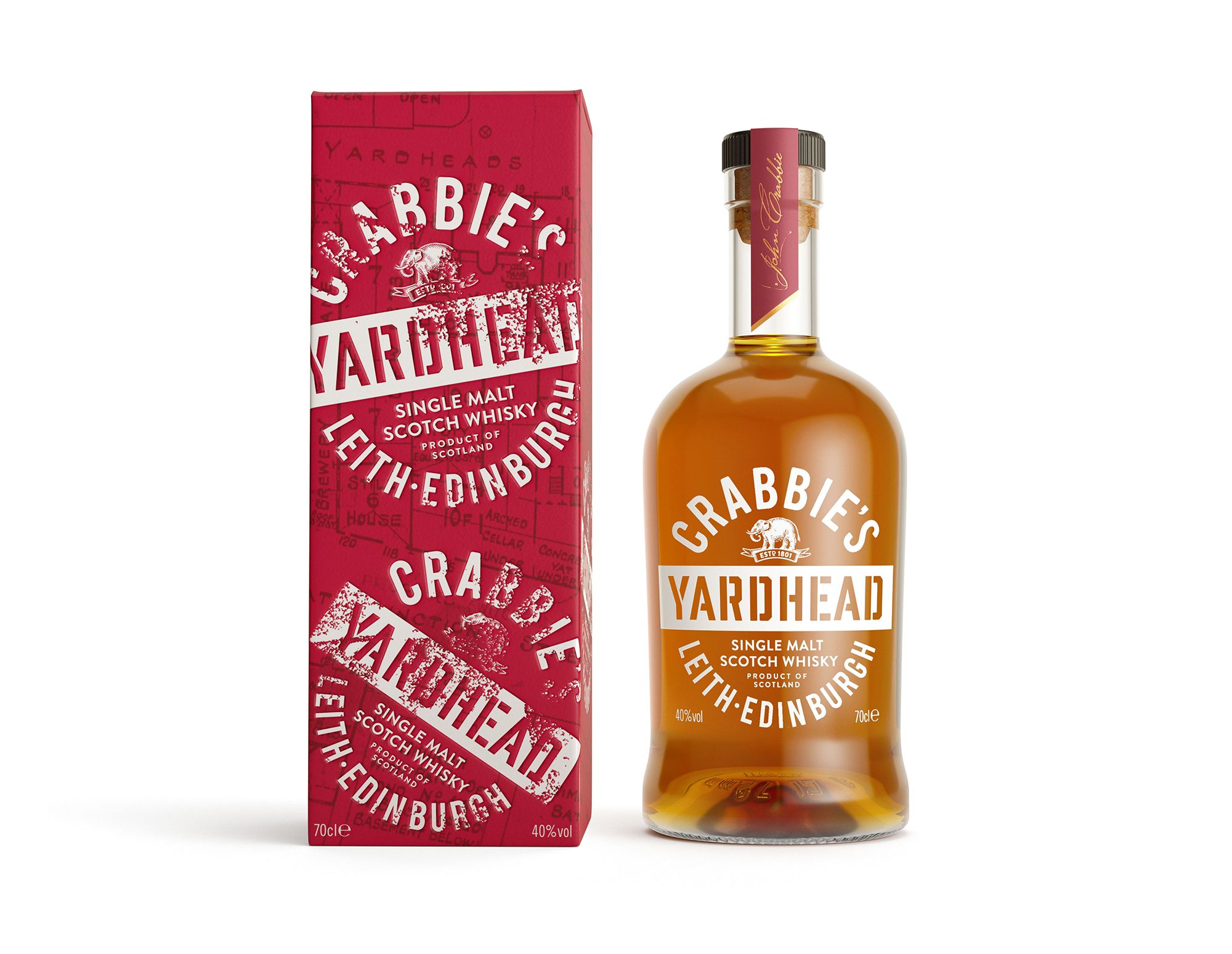 Aged in ex-bourbon casks, Crabbie's Yardhead will be launched exclusively in travel retail in one litre bottles at a recommended price of around €35 (US$39), with an ABV of 40%
"We have seen the rise in popularity of American whisky with younger consumers. Single malt Scotch whisky still tends to be consumed as a straight drink but it actually mixes really well, and it is about time we celebrated that.
"Blended malts have tried to tap into that market, but what we are launching is a single malt which we believe offers a premium alternative and a different taste profile, ideally suited to be enjoyed long over ice with a mixer."
The Crabbie name has been associated with Scotch whisky for over 200 years, Brown explained, with John Crabbie & Co having been established in 1801 in Leith, Edinburgh. Founder John Crabbie is recognised as one of the pioneers of the whisky industry.
Crabbie's success was based on changing the way whisky was produced and consumed, blending whiskies together to improve their taste profile, Brown notes. "The name became synonymous with quality and consistency and the company was always pushing boundaries."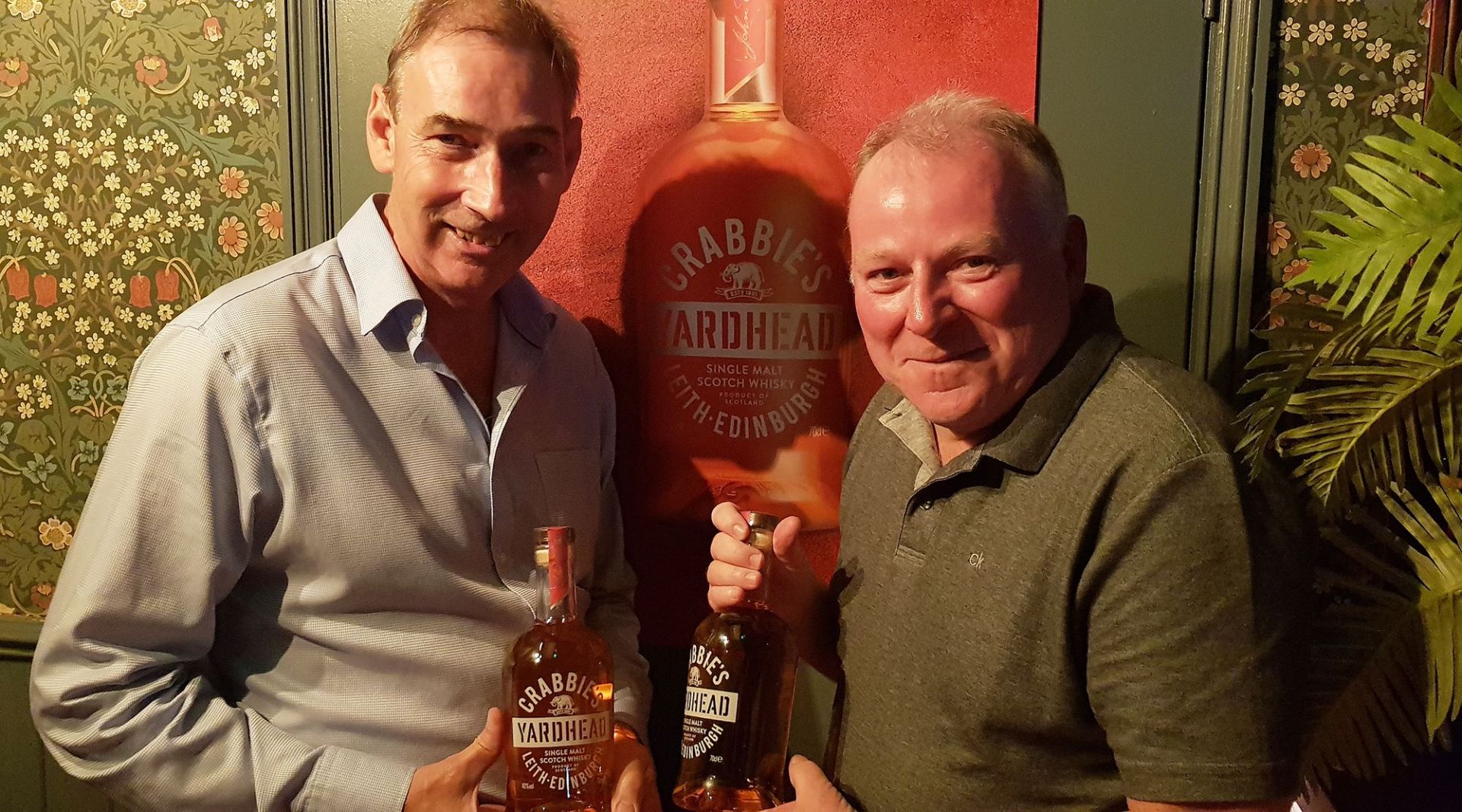 The bold and the brave: Halewood Managing Director Global Travel Retail Simon Roffe (left) and John Crabbie & Co Managing Director David Brown at the Crabbie's Yardhead launch in London
Although the family lineage eventually died out and the company lay dormant until it was acquired by Halewood, the desire to push boundaries has been maintained in Crabbie's Yardhead and the brand's range of age statement whiskies. These include the lightly peated 12-year old from the Scottish Islands and the Crabbie 8yo, 25yo and 40yo Highland Single Malts from Speyside.
Crabbie's Yardhead and the Crabbie 12-year old Single Malt Island Whisky will form the backbone of the Crabbie offer in global duty free and travel retail.
In May 2018 John Crabbie & Co opened its own distillery – the first new single malt distillery in Edinburgh for 100 years – at the Chain Pier. A new larger home is under construction nearby in Leith and production will start later this year.
"We already do a range of fantastic sipping age statement whiskies, and now we are trying to do what John Crabbie did by pushing boundaries still further," explains Brown. "We like to think we are a broad church, and are inclusive. I am in the last few years of my career and I want more and more people to drink whisky.
"With its aggressive price point and the quality of the liquid, Crabbie's Yardhead will be able to bring people into whisky."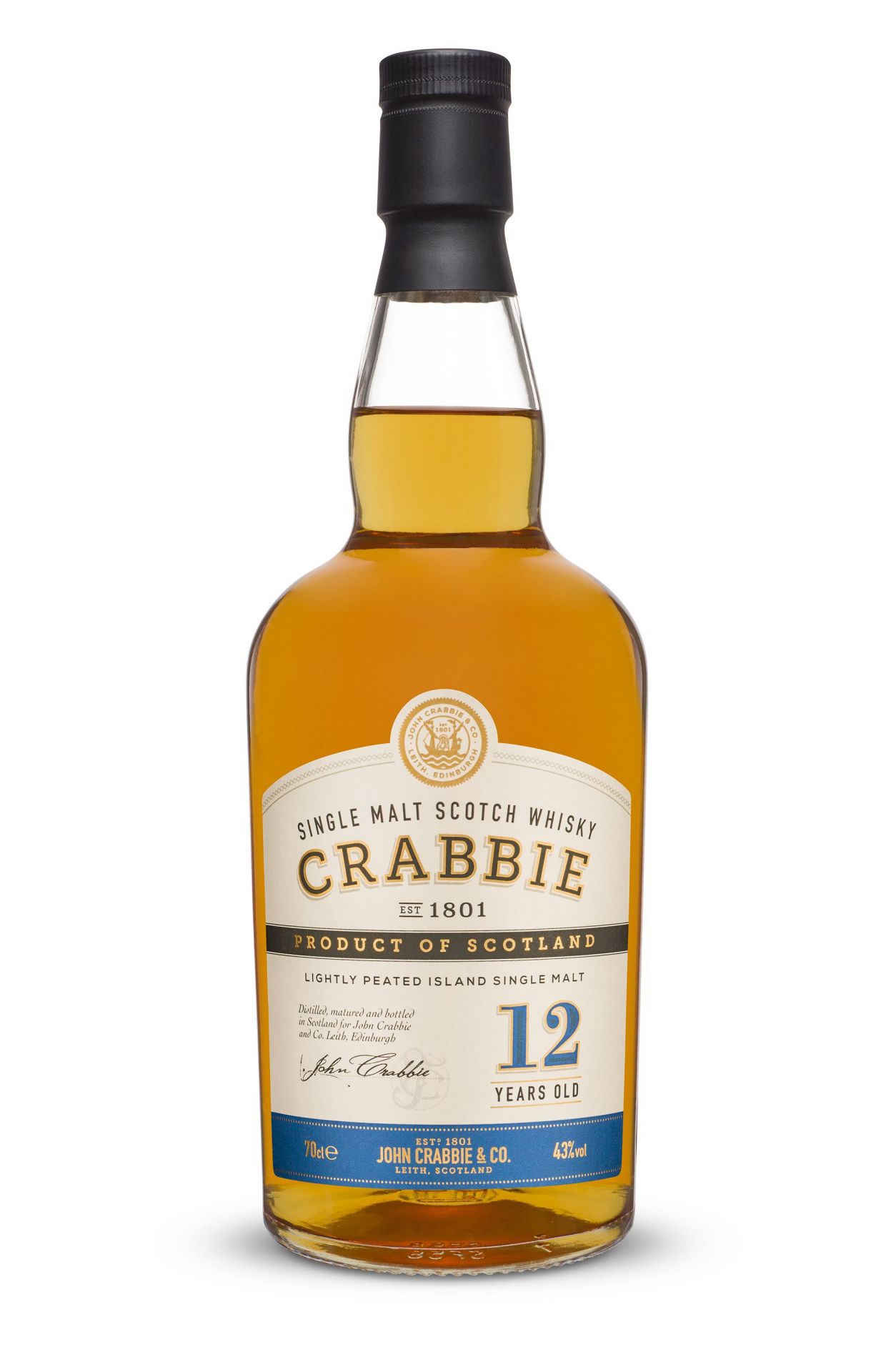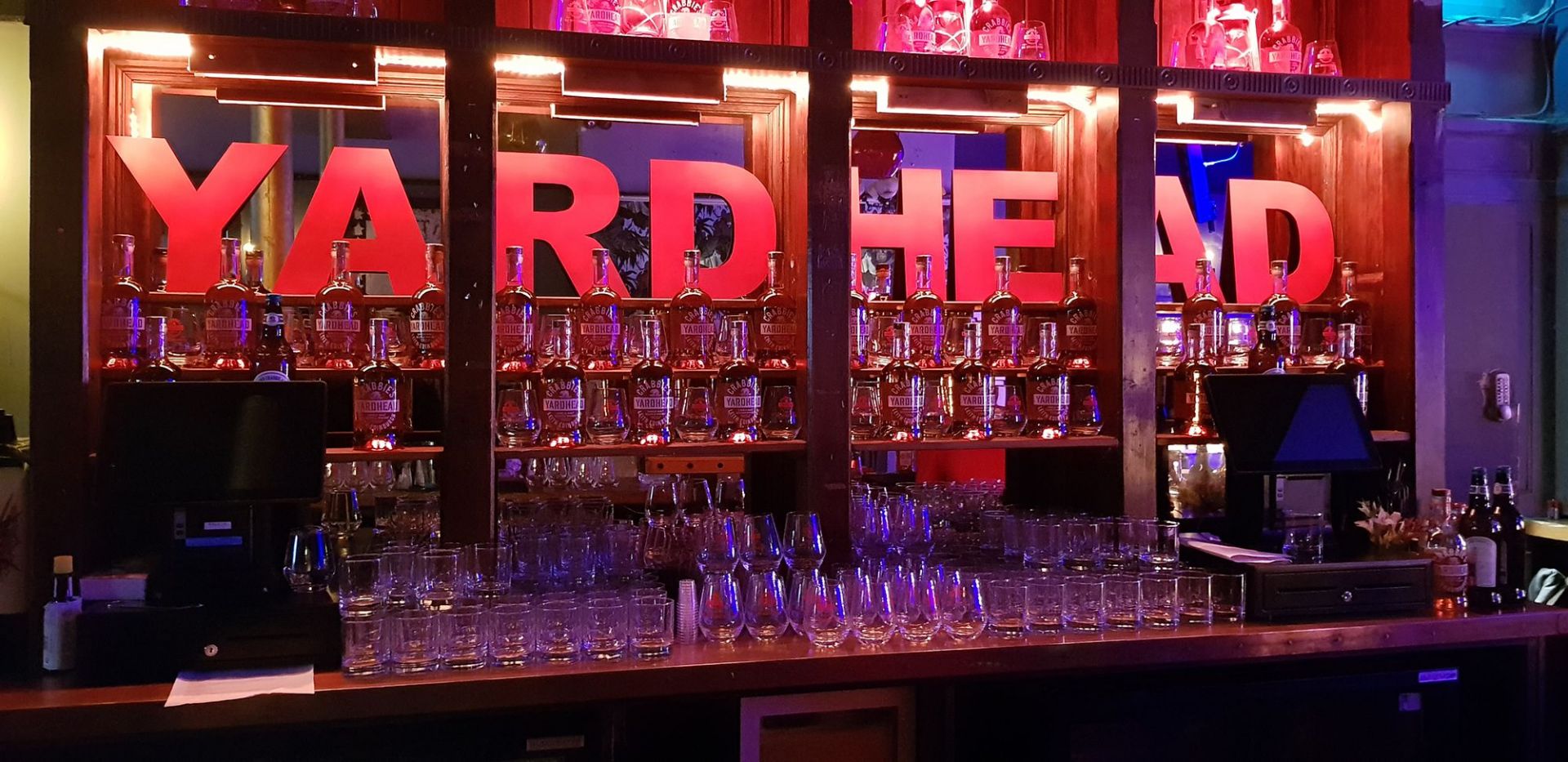 The name Yardhead comes from the site of the original maturation warehouses in Leith, Edinburgh used by John Crabbie & Co from 1822
The new release is also launching at a time when "all the growth in the whisky category is coming from non-age statement whiskies", according to Brown. "About four or five years ago non-age statements tended to be young and were made to a price. But people have come into the category with very interesting ideas and the quality has improved.
"The result is that a quality sub-category of non-age statement whiskies has been created almost accidentally."
For Roffe, this quality combined with the attitude behind the brand makes Crabbie's Yardhead a perfect fit for travel retail. "The Crabbie whisky range will be a perfect addition to our growing portfolio of craft spirits," he says. "Crabbie's Yardhead breaks the mould for single malts. It is unpretentious and laid back, a profile which is designed to appeal to the next generation of consumers and to those who may enjoy brown spirits already but have not yet found their way to whisky.
"We believe it covers all the bases of what travel retail operators are looking for: it is a lovely liquid, has a great price point and has great packaging."
The new single malt epitomises what Halewood is about – bringing something "new and fresh" to the market, as this is what younger drinkers are looking for.
Just as it did with Whitley Neill, Halewood will take available opportunities to invest in activations in stores. "Space willing, it will be a chance to show what we do," says Roffe. "We are not big guns [like some others in the industry] but we can support a proper brand campaign. Our company strategy is to be as creative as possible with the funds and resources we've got."
One avenue of opportunity might be airlines, as Roffe notes that this sector was very strong for Whitley Neill "in the early days".

Colour and creativity: The addition of new flavourings has meant the Whitley Neill range has grown over time
"We have excellent relationships with the airline concessionaires," says Roffe. "They welcome the newness and the quality of Whitley Neill and, with so many fabulous flavours, we are able to offer them something a bit different from their competitors."
Both Easyjet and British Airways have selected exclusive expressions. As part of a wider collaboration with British Airways, Halewood is also supporting the summer-long Beach Hut bars serving miniature gin and rum cocktails in the airline's Heathrow Terminal 5 lounge.
Among the other airlines which have selected the Whitley Neill Handcrafted Dry Gins are Thomas Cook, Ryanair, South African Airways and Kenyan Airways.
Looking ahead to the next three years of Halewood in travel retail, Roffe says the company is on a "strong trajectory" in the channel. "We have gone from being a UK-centric company to a global one. We are profit positive, and margins are growing. We've hit the market at the right time in terms of appealing to what the customer wants.
"The next stage is about diversification and growing the business. We will bring the 'no boundaries' philosophy of Crabbie's Yardhead to travel retail in general."

The Moodie Davitt eZine
Issue 265 | 6 August 2019
The Moodie Davitt eZine is published by The Moodie Davitt Report (Moodie International Ltd) every month.
© All material is copyright and cannot be reproduced without the permission of the Publisher.
To find out more visit www.moodiedavittreport.com and to subscribe, please e-mail sinead@moodiedavittreport.com