Inflight retail special report
---
An omnichannel future: the airline view


Singapore Airlines Senior Vice President Sales & Marketing Campbell Wilson talks concession models, consumer trust and cooperation with the airport (with comments from 3Sixty Duty Free Executive Vice Chairman Roberto Graziani).
In November 2018, Singapore Airlines (SIA), 3Sixty and SATS sealed a partnership to operate KrisShop and Scootalogue retail programmes in Singapore. The joint venture, KrisShop Pte Ltd, launched operations on 1 December, with a new website for their joint travel retail activities going into operation on 28 May this year.
The joint venture covers inflight duty free and ground-based duty paid sales, as well as pre-order services, with onboard and ground-based deliveries, from the luggage belt to home and even hotels.
The partners have access to SIA's 35 million passengers a year, including some five million frequent flyers.
Here, Singapore Airlines Senior Vice President Sales & Marketing Campbell Wilson and 3Sixty Duty Free Executive Vice Chairman Roberto Graziani assess the impact of the new JV on the airline's business.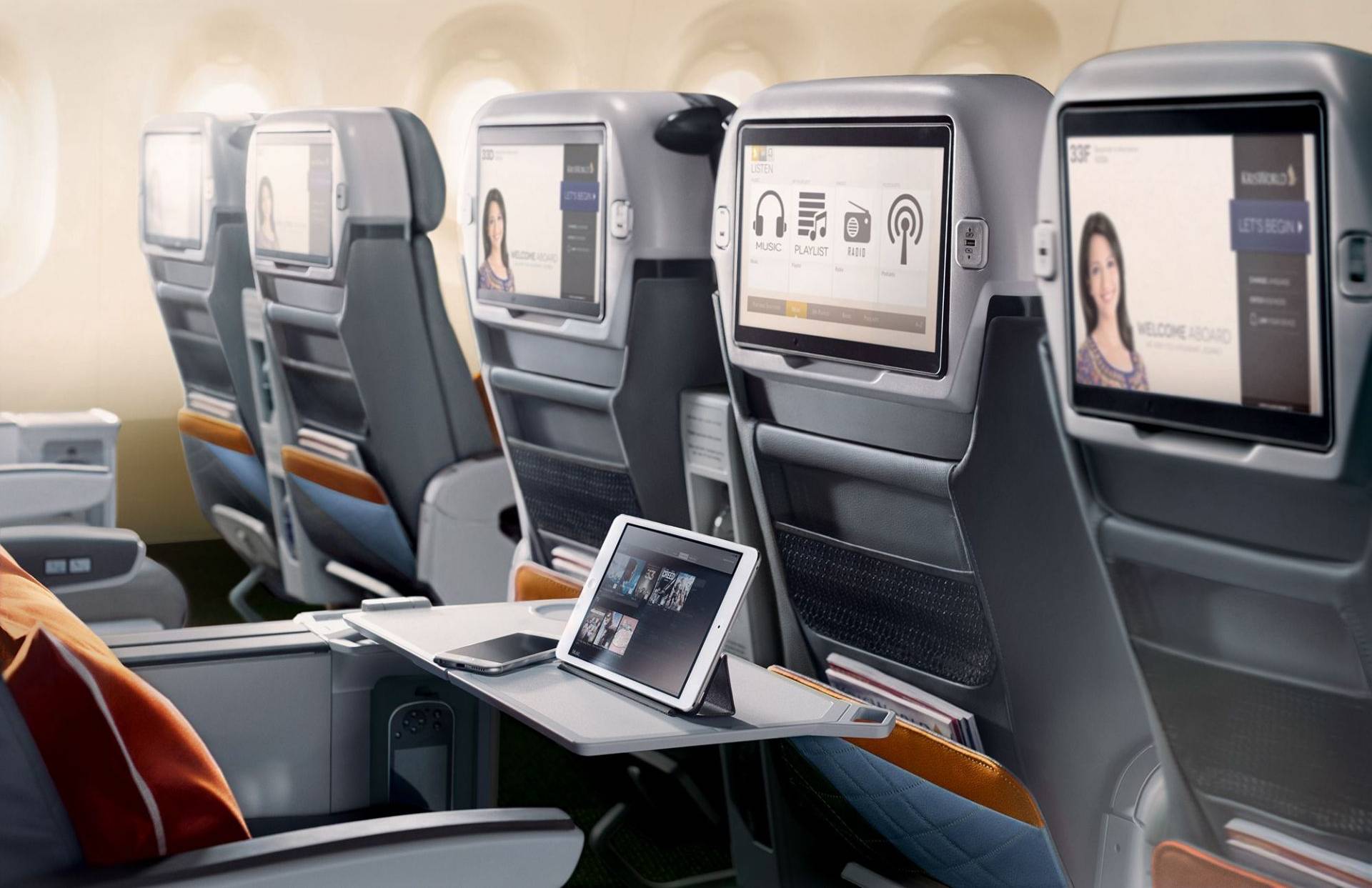 "We are trialling browsing onboard through the IFE system and potentially having delivery to the luggage belt or on the next flight," says Campbell Wilson
The Moodie Davitt Report: Campbell, can you explain why Singapore Airlines is getting into travel retail in this way and with a new kind of relationship?
Campbell Wilson: We have been operating travel retail as a concession business for many years. As part of our programme of transformation we took a fresh look at what we wanted to achieve with travel retail. We are very much focused on our customer but like most airlines, traditionally the only direct engagement we have had with them is onboard. In today's digital world we felt it was necessary to change this.
If we look at customer data and needs as being strategic to the airline itself it was clear that we had to enrich that experience. We have relationships and data through our frequent flyer programme, we have advance passenger data, but we also are usually the anchor in any data consortium.
We thought that by aggregating all of this we could understand and serve our customer better in our core business and then use our insight to service the customer outside our core business. We decided to extend that to travel retail, but as our core asset lies in our data, our B2C channels and our brands, it was better that we should do it with skin in the game, and some control of the concession model. Hence the JV model that is majority owned by us, giving our customers trust.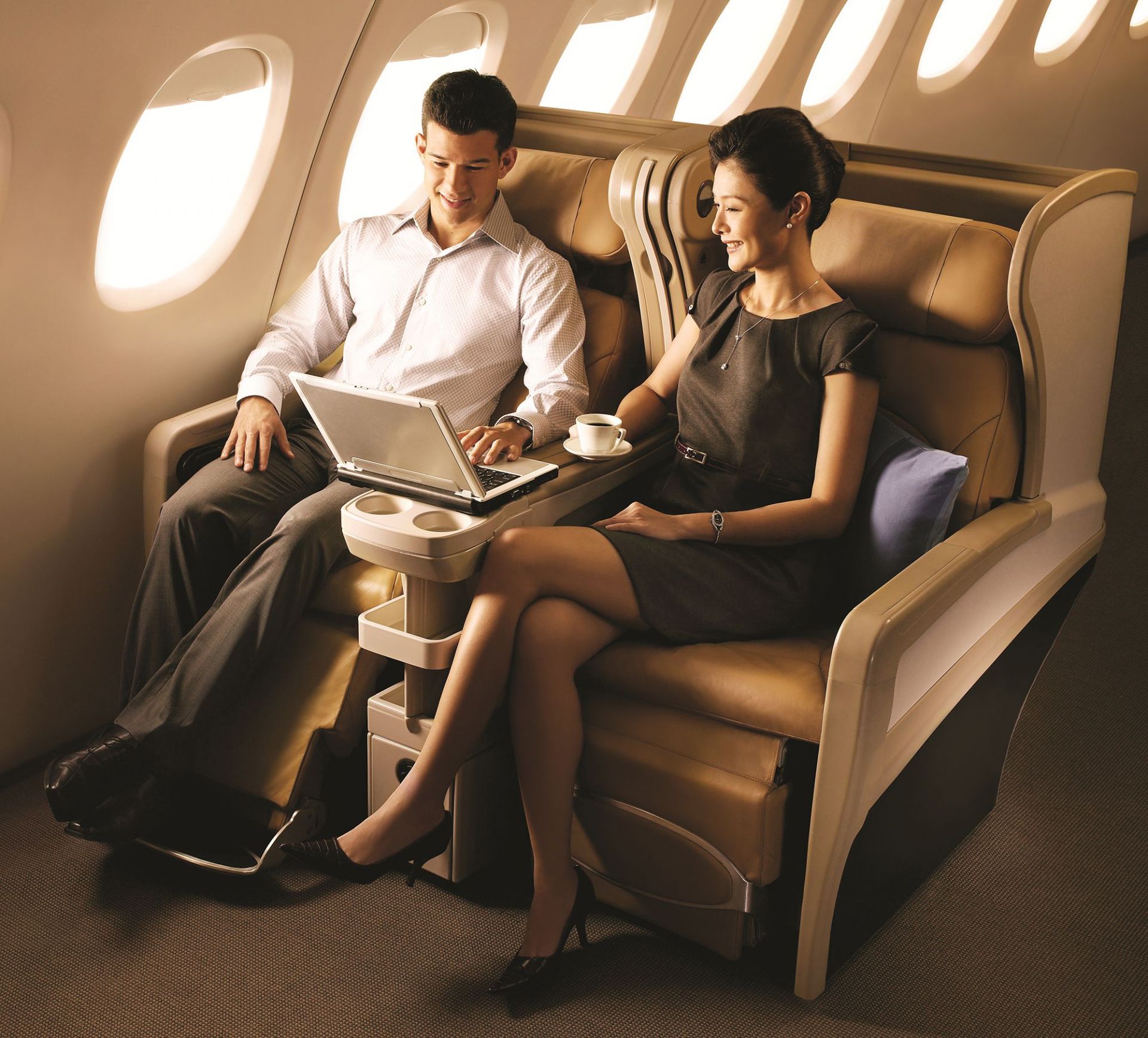 As JV partners, Singapore Airlines, 3Sixty and SATS aim was to "transform KrisShop into an ecommerce platform that is easily accessible to consumers"
What milestones do you plan to hit on this journey and what products or services will the future include in the digital age?
Historically travel retail in the air has been about product and it has been about sales onboard. That also presents logistical and physical constraints but there is no reason it has to be about physical product in future.
The omnichannel opportunity offers the traveller the chance to buy when they want, where they want, in any environment. It's part of our broader strategy. We have around 35 million passengers a year and they all have a relationship with us. Those members of our KrisShop programme can use their membership as a currency, a payment mechanism, establishing a daily relationship with us, whether they want to pay for fuel or shopping using their card. That offers us the chance to sell other things to make their lives easier.
What are the next steps?
The website and omnichannel platform are the next steps but fulfilment is clearly a challenge. We are trialling purchase up to an hour before the flight departs and having product delivered to the seat. We are trialling browsing onboard through the IFE system and potentially having delivery to the luggage belt or on the next flight if they are in transit. There is a lot involved in making that happen, not least integration with the SIA IT platform.
There are also international logistics or supply arrangements to change, but once we decided that digital was the future, and that data was key to that, we had to commit.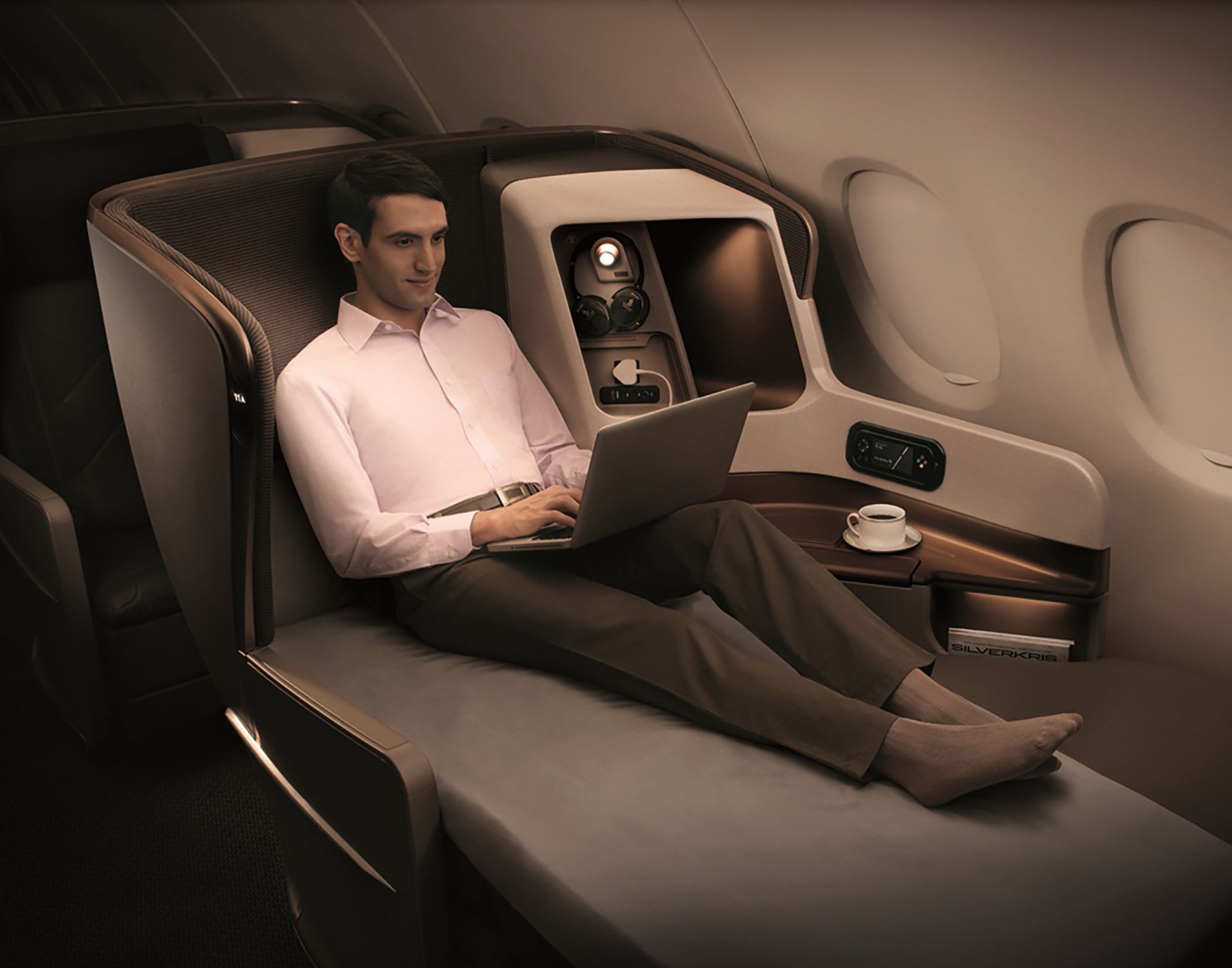 "The omnichannel opportunity offers the traveller the chance to buy when they want, where they want"
What do you see as the role of crew, or even dedicated selling staff onboard SIA, just as 3Sixty has done with Avianca?
On dedicated sales crew, it is part of our present and indeed our past, where it has made sense on certain flights. It won't make sense everywhere. On a long-haul operation, the cost of sales versus the cost of crew may not stack up, for example. We have to be careful here. The crew are fundamentally there for safety first, service next and retail as an adjunct. And there is only so much time the crew has to interact. The future is about online and the crew can be used more intelligently with higher level services than just transactions.
Roberto Graziani: Touching on the role of direct sellers, as we have onboard Avianca, they sell 70% more than normal crew, but with this new model in evolution we would see them more as brand ambassadors. What we sell onboard through the carts will reduce year by year, so in a few years crew won't even sell onboard any more. The future will be very different. It is a new model around ambassadorship, explaining to the consumer where the opportunities are for them to buy on their travels.
Some luxury brands have questioned the value of the inflight channel. Will this new model change their minds?
Roberto Graziani: We are not talking any more about inflight retailing as we knew it. Yes we know that some luxury brands, or even mid-level luxury brands, don't have the appetite to be part of the inflight assortment.
But since we have launched this new model, and spoken to our brand partners about how we can treat brands in a very different way, we have had a positive response. Some who were ready to withdraw have changed their minds and are even investing heavily in the business. This can be a game-changer for the brands too.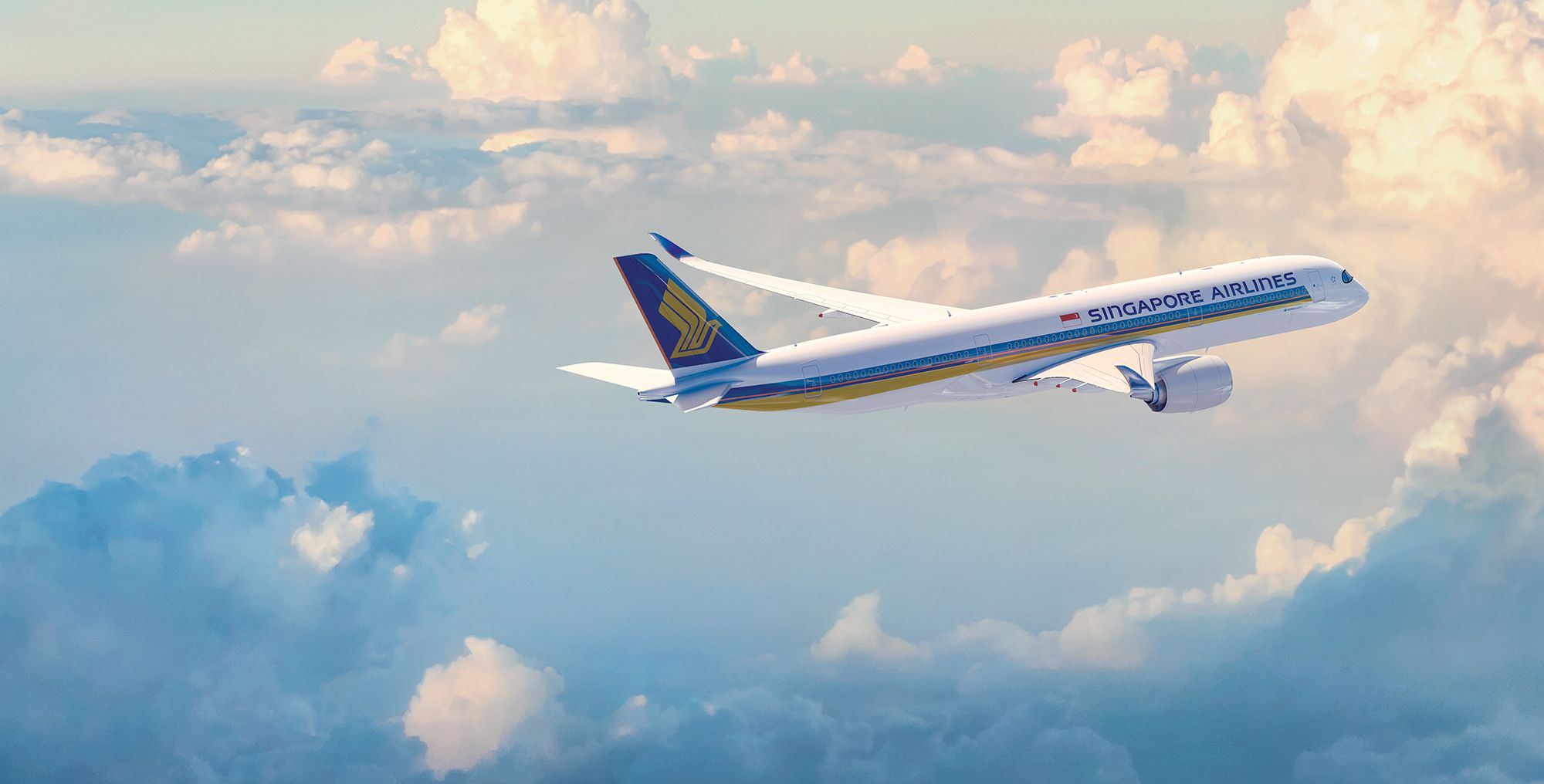 How do you see the interests of airlines and airports intersecting under this new model, or are they in competition?
Campbell Wilson: Not necessarily. It's important that we step back and look at the drivers of retail. Fundamentally the customer is in the driving seat. They want access to products presented in a curated fashion and their order fulfilled at a time of their choosing.
It's folly to think we can keep our finger in the dyke and still think the world will conform to our expectations. The airport has dwell time and an assortment and ability to allow you to touch and feel products. The airline knows who the passenger is, who they are with and where they come from and are going. The airline has much richer information on what they like and dislike. We can tailor this to create a product proposition.
There is a logic that airport and airlines can work together and we are open to that. Some airports recognise this, other airports see it as a threat. But this new world is driven by the consumer and by technology. As airlines flesh out the logistics and offer, the inherent advantage of the airport under the current model will diminish.
Roberto Graziani: The airline will be an important stakeholder within the model, not necessarily the one leading it. There are clearly some conflictual interests between the parties, around concessions and retail, but in the end the consumer doesn't care if the data is in the hands of the airline or airport. They want to shop, to have a nice environment whether online or offline, and to be treated well. And if we really want to get the maximum from our industry, then we have to start discussing the long-term model and stop looking at our own interests.

The Moodie Davitt eZine
Issue 265 | 6 August 2019
The Moodie Davitt eZine is published by The Moodie Davitt Report (Moodie International Ltd) every month.
© All material is copyright and cannot be reproduced without the permission of the Publisher.
To find out more visit www.moodiedavittreport.com and to subscribe, please e-mail sinead@moodiedavittreport.com