---
Daigou

traders:
Adapt and thrive


Exclusive research from the Moodie Davitt Business Intelligence Unit shows that a new ecommerce law implemented by China on 1 January to crack down on daigou trading has had minimal early impact. Instead, daigou resellers are adapting fast and creatively to new challenges, says Min Yong Jung.
When the Chinese government announced it would introduce a new ecommerce law on 1 January, it was widely seen as an attempt to curb excessive buying abroad by daigou buyers (or shuttle traders as they are often called in Korea).
Many in the travel retail and investment communities predicted a slump in the daigou trade that has propelled Korean duty free sales to new heights over the past two years.
Almost eight months after the law came into effect, have those predictions proved correct?
Early evidence suggests not. There has been minimal impact, at least for the key beauty sector. According to exclusive new research from the Moodie Davitt Business Intelligence Unit, daigou resellers are adapting fast and creatively to the challenges posed by the new ecommerce law. The tale of 2019 to date is of consistent record-breaking monthly sales.

Q1 projections proven incorrect
Analysts and duty free retailers alike have been pleasantly surprised by the market performance in 2019 so far. At the end of 2018, Hotel Shilla (parent of The Shilla Duty Free) and Shinsegae adopted a cautious tone and warned that duty free sales would most likely drop in the first quarter of 2019.
CLSA's tourism analyst was more downbeat, outlining a bear case scenario showing reseller sales declining -60%, -50% and -40% in the first three months of the year.
In fact, duty free sales grew by +11%, +31% and +23% in US Dollar terms in those months with Chinese resellers continuing to drive the growth.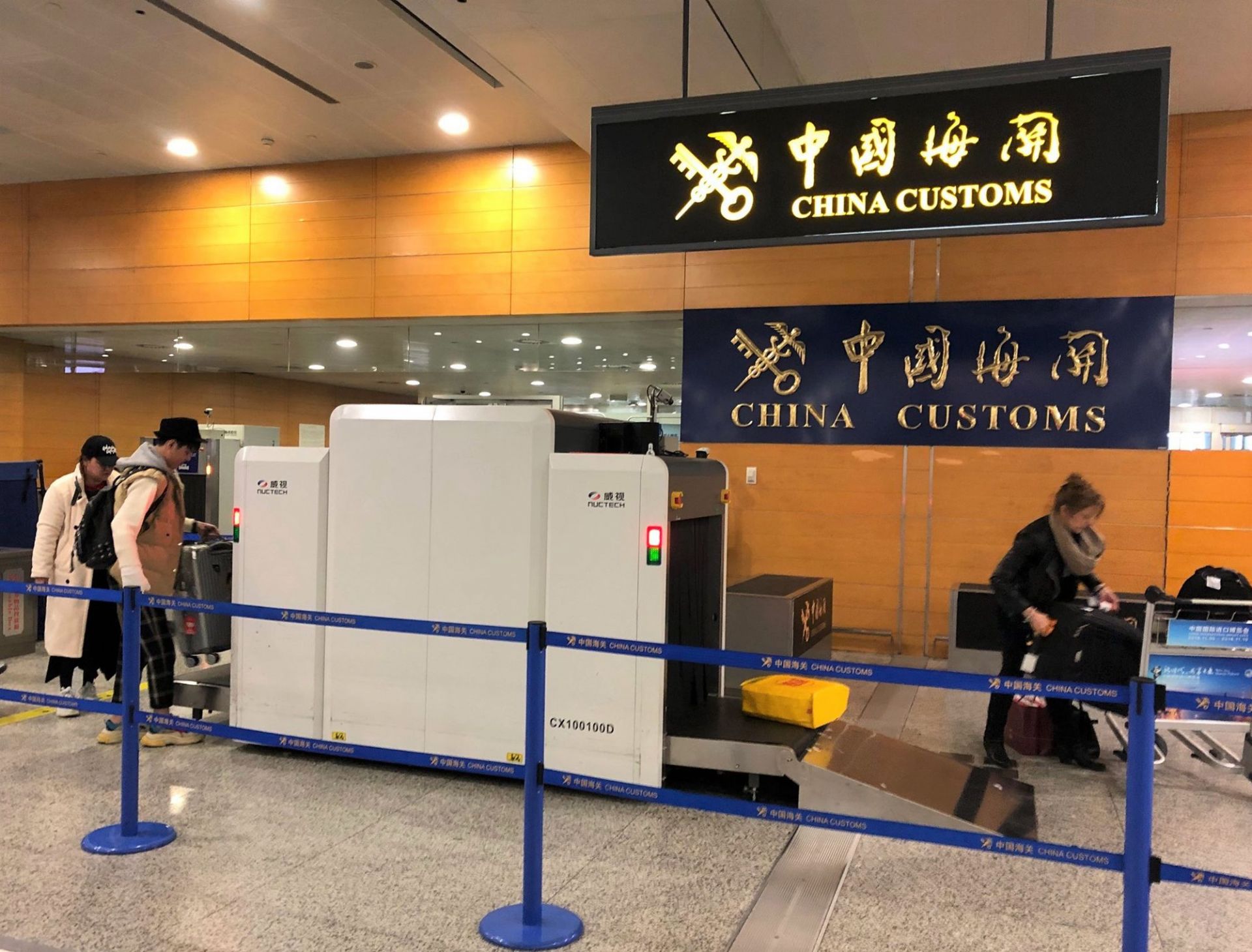 Arriving passengers have their baggage screened by China Customs at Shanghai Pudong Airport in January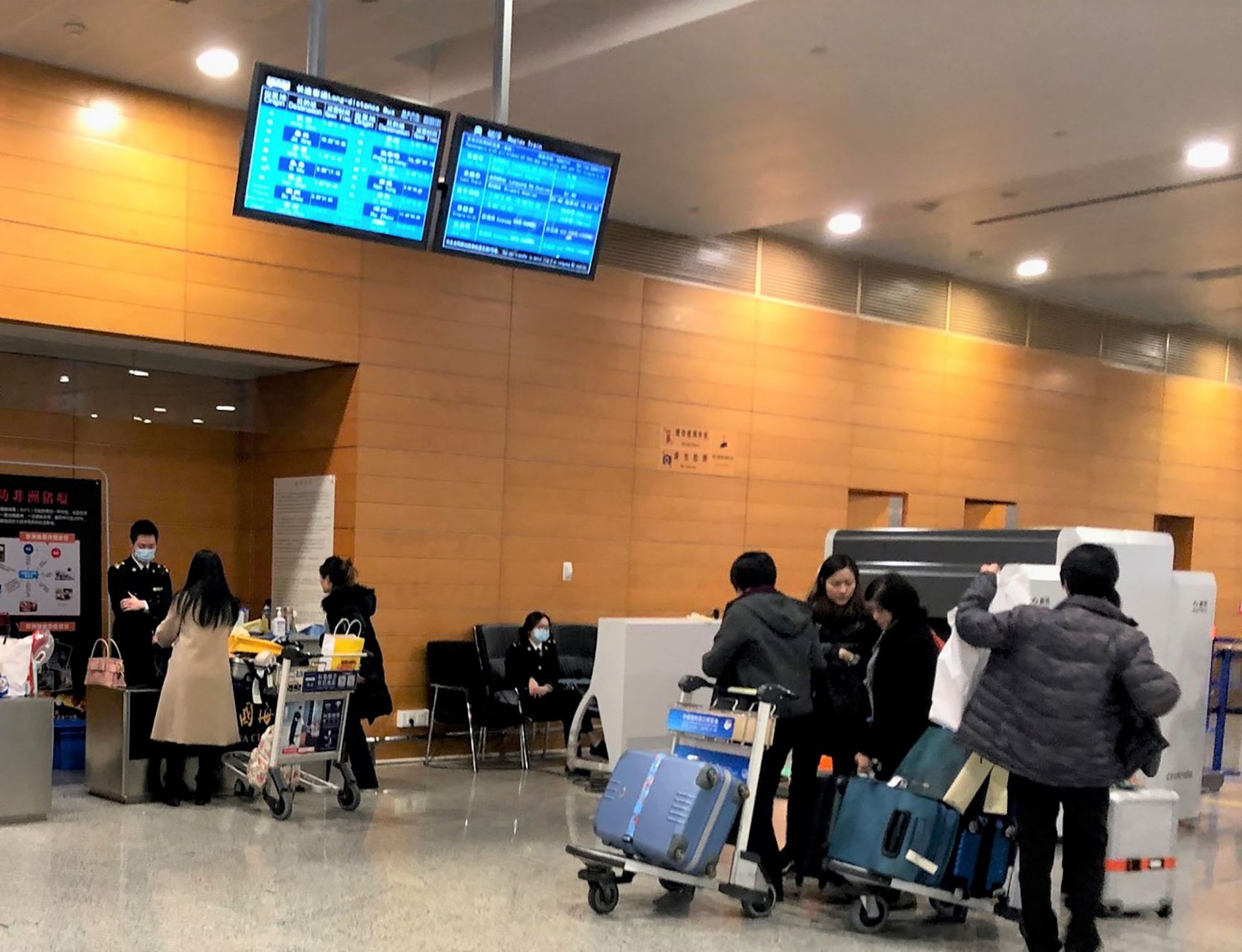 In response, many daigou traders are opting to use alternative, less stringent ports of entry
Daigou

evolving to stay in the game
Korea Duty Free Association data suggests little has changed with the way daigou are conducting their business. However, both duty free retailers and corporate daigou talk of turbulent changes beneath a seemingly calm market surface.
Afraid of prosecution and tightening customs crackdowns, many individual daigou have refrained from making new purchases but larger corporate daigou have offset that decline by increasing purchasing volumes.
Moodie Davitt Business Intelligence Unit proprietary analysis of daigou activity in Korea suggests that corporate daigou have this year outstripped the market growth rate.
As a result, their portion of reseller sales rose from 40% in 2018 to 60% in Q1 2019. The implied year-on-year growth rate of the corporate daigou in the first quarter is close to +100% compared to a decline of -48% in individual daigou.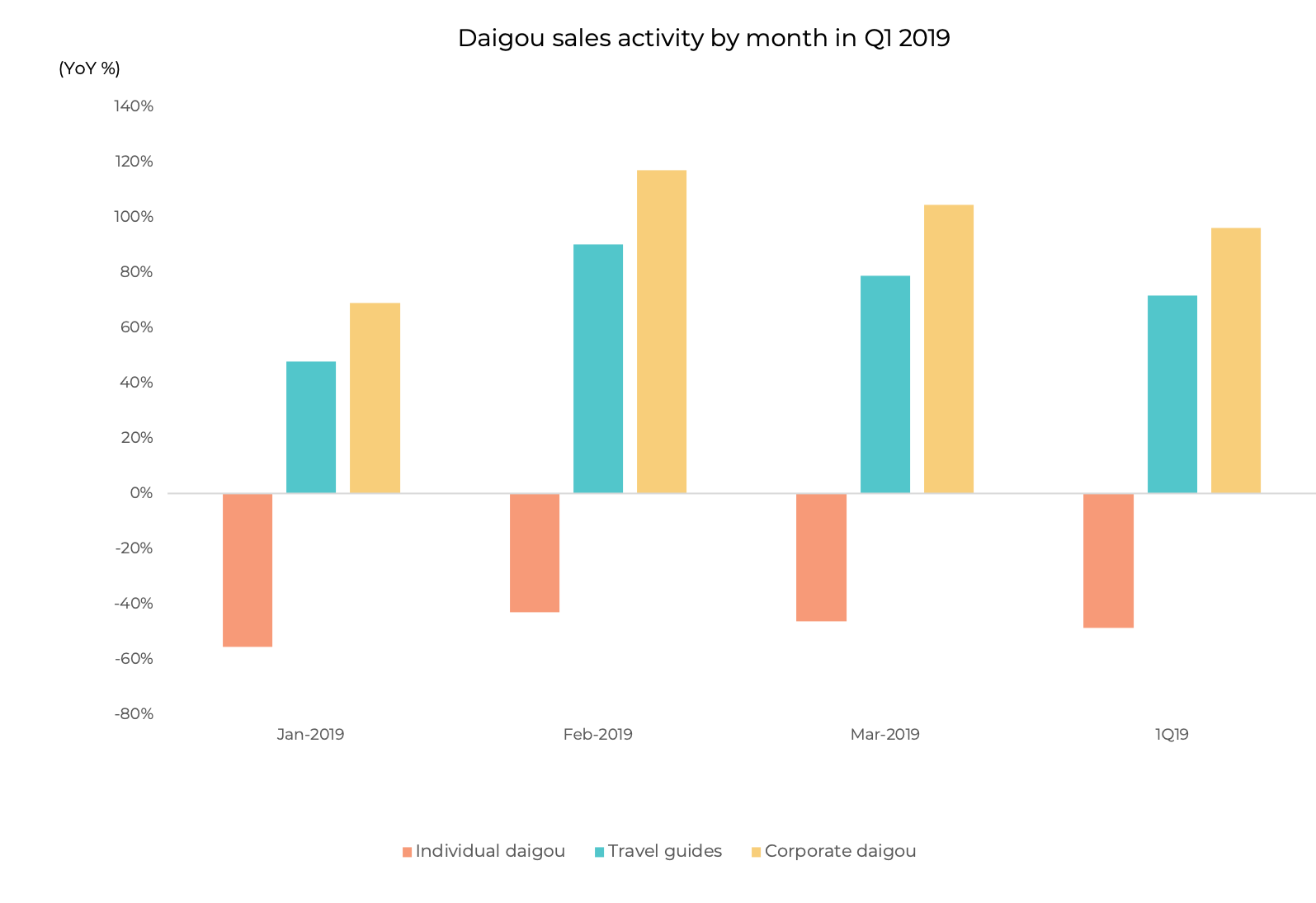 Daigou

in their third generation
The pattern is clear – Chinese daigou have entered a new phase with larger corporate daigou growing in volume and small individual daigous losing out.
Local duty free retailers have had to adapt to step up commissions and other benefits such as offering best-selling products and arranging for delivery of products to basement car parks so that daigou no longer have to wait in line.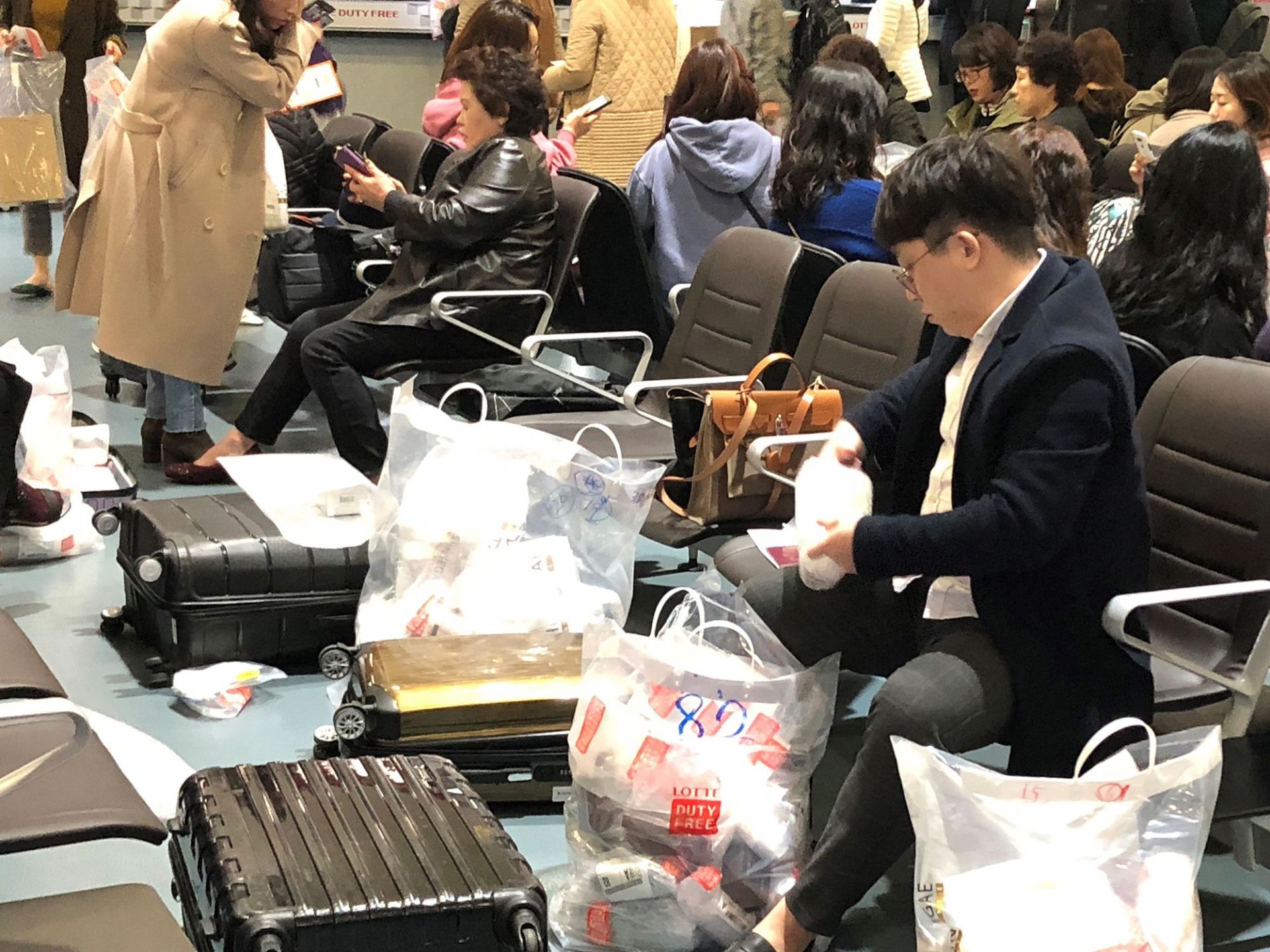 These pictures from Gimhae International Airport in Busan (above) and Incheon International Airport (right) at the height of the daigou boom last year underline the sheer volumes involved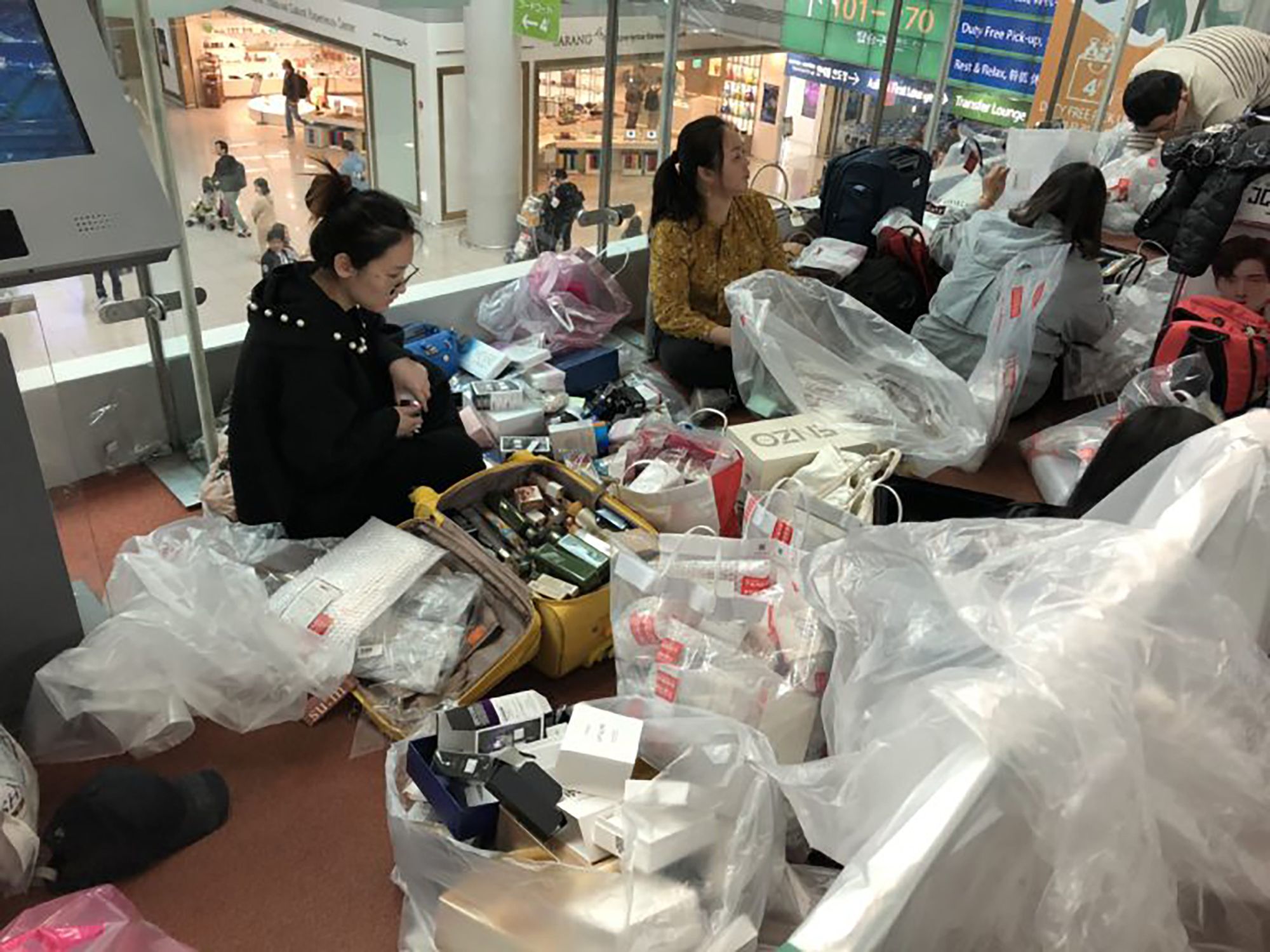 Duty free as you never imagined it: Some of the smaller scale daigou are banding together to enhance purchasing power and pay for costs associated with registering their businesses
Key changes in daigou behaviour witnessed from the beginning of the year include:
Large corporate resellers have increased their volumes to make up for the shortfall from having to pay taxes and duties.
Mass queues in stores have been largely eliminated with the number of people employed by travel guides and corporate daigou reduced.
Instead of lining up for the best products, large corporate daigou call duty free operators from their offices and ask for products they have orders from in China.
Some of the smaller scale daigou are banding together to enhance purchasing power and pay for costs associated with registering their businesses.
The larger resellers are taking advantage of the price competitiveness of Korean duty free to purchase at prices that allow them to make returns even after paying taxes in China.
Growing popularity in China for high-end luxury makeup and the need to buy smaller portable products increases demand for smaller makeup products in duty free stores.
Fewer individual daigou traders employed means that the time spent purchasing products daily has grown in importance. With time management critical and daigou employees sometimes staying up to 3am or 4am repackaging their purchases, it becomes increasingly difficult to visit stores in Gangnam that are far away from key locations such as Lotte Duty Free in Myeong-dong.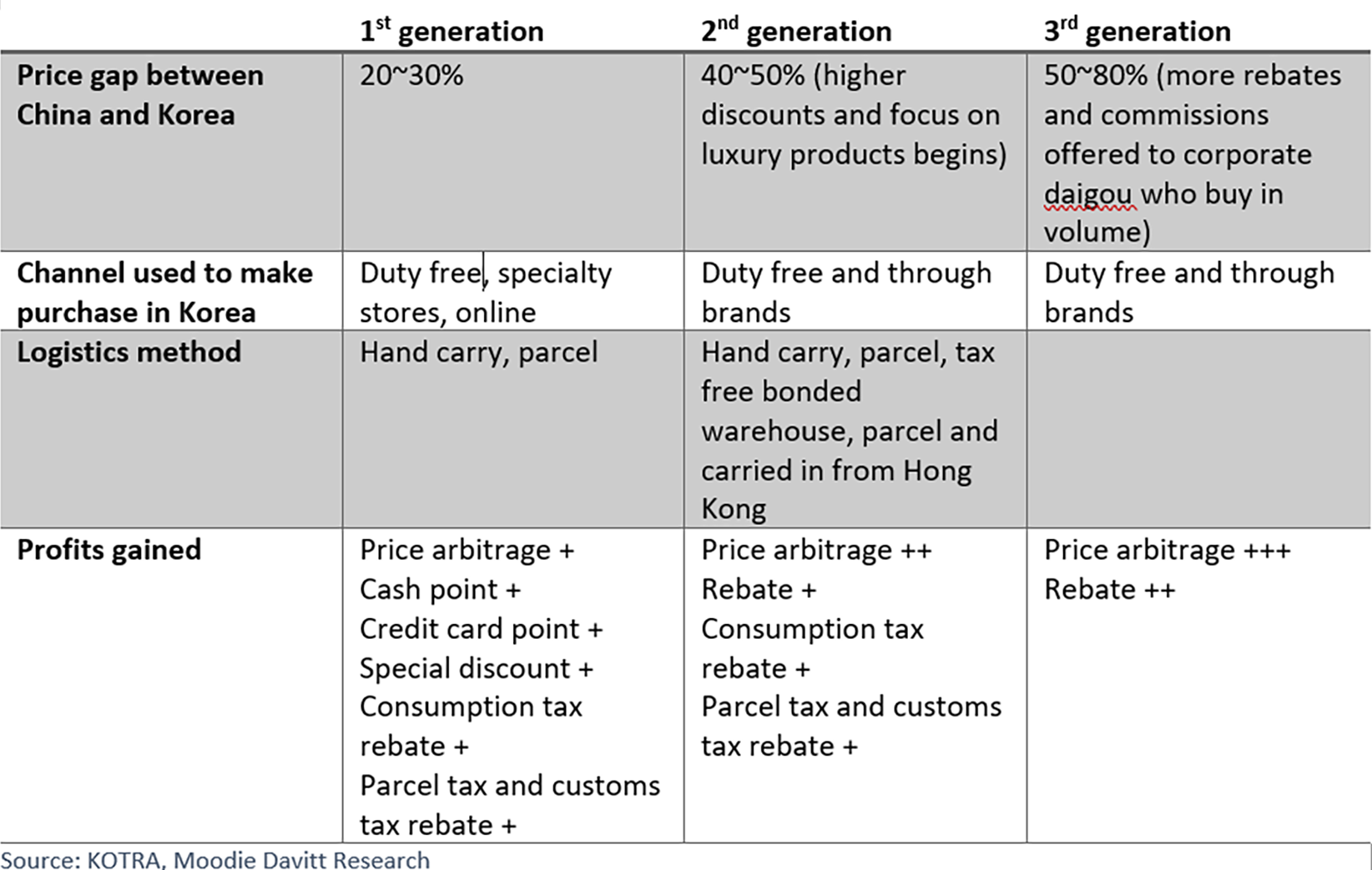 What happens next?
Reports suggest that the Chinese government has recently stepped up efforts to enhance customs inspections (particularly at Shanghai Pudong Airport), crack down on illegal imports and make examples of those who have clearly violated the new ecommerce law.
Despite that, Chinese official policing of the new law has been much more muted than expected, prompting daigou traders and industry experts to speculate that Beijing is allowing time for market participants and smaller-scale individual businesses to adapt to the law change.
The early 2019 performance has surprised and encouraged Korean duty free retailers, but more stringent enforcement and heightened regulation may yet depress the country's badly overcrowded Korean travel retail sector.
Methodology
This Moodie Davitt Business Intelligence Unit report was based on rigorous research involving one-on-one conversations with travel retailers, analysts, Korean brands, corporate daigou groups, individual daigou traders and tour companies specialising in the shuttle trader business.
It was produced by Min Yong Jung, the new Senior Retail and Commercial Analyst at The Moodie Davitt Report. His appointment, the first of its kind in travel retail media, marked the creation of the Moodie Davitt Business Intelligence Unit. The division is tasked with providing a new level of research and analysis for the travel retail channel.
Jung's report, which was first published in different form on The Moodie Davitt Report website, is the first in a series of rigorously researched examinations of the daigou market and of Asian and South Korean travel retail. Besides the summaries of his work published free of charge by The Moodie Davitt Report, he is available to produce commissioned studies for individual travel retail clients.

The Moodie Davitt eZine
Issue 265 | 6 August 2019
The Moodie Davitt eZine is published by The Moodie Davitt Report (Moodie International Ltd) every month.
© All material is copyright and cannot be reproduced without the permission of the Publisher.
To find out more visit www.moodiedavittreport.com and to subscribe, please e-mail sinead@moodiedavittreport.com