---
New Johnnie Walker range strides into travel retail
In a statement of the channel's importance to the spirits sector, Diageo is exclusively rolling out the latest series for the world's best-selling premium Scotch whisky – Johnnie Walker – into travel retail.
To mark the brand's 200th anniversary in 2020, the Johnnie Walker Black Label Origin Series was introduced into travel retail this month three months before it hits domestic shelves in October. Diageo is also planning high-profile activations at Singapore Changi, DXB (Dubai International), Hong Kong International and Paris Charles de Gaulle airports to coincide with the launch.
Diageo invited The Moodie Davitt Report to Edinburgh to celebrate the launch and the wider Diageo Scotch portfolio. The two-day launch included discussions with Johnnie Walker Master Blender Jim Beveridge about the work that went into creating the four blends, trips to the Glenkinchie Distillery and Diageo's Cambus Cooperage.
The range has four blended whiskies – Highland, Speyside, Lowlands and Islay – which each honour a different whisky region of Scotland and each of the blended whiskies consists solely of whiskies from that region. At the launch, Beveridge said the range was created to help demystify the idea of blended whisky.
"Knowledge is the new currency. These four expressions are giving consumers insight into Johnnie Walker Black Label to begin to understand what is behind it," he explained.
"Traditionally blends are what they are and the rest of it is a secret, whereas each of these has their own story and [they] are collectively a part of the Johnnie Walker Black Label story and [that] opens up the conversation."
First look: The Origin Series was introduced into travel retail three months before hitting domestic shelves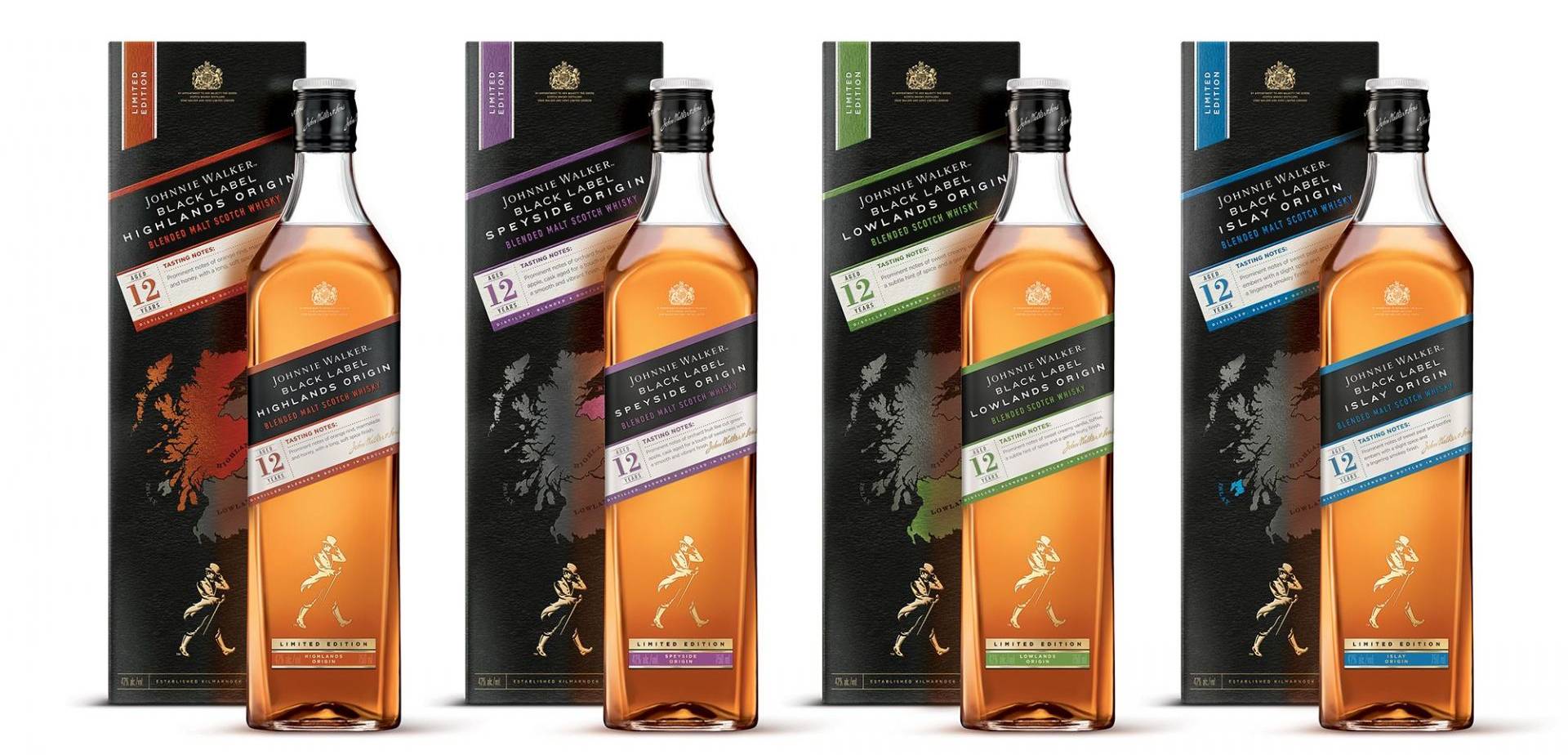 Each of the four expressions in the limited edition Origin range has its own story, according to Johnnie Walker Master Blender Jim Beveridge

The Moodie Davitt eZine
Issue 264 | 16 July 2019
The Moodie Davitt eZine is published by The Moodie Davitt Report (Moodie International Ltd) every month.

© All material is copyright and cannot be reproduced without the permission of the Publisher.
To find out more visit www.moodiedavittreport.com and to subscribe, please e-mail sinead@moodiedavittreport.com