Profiling the world's top travel retailers
---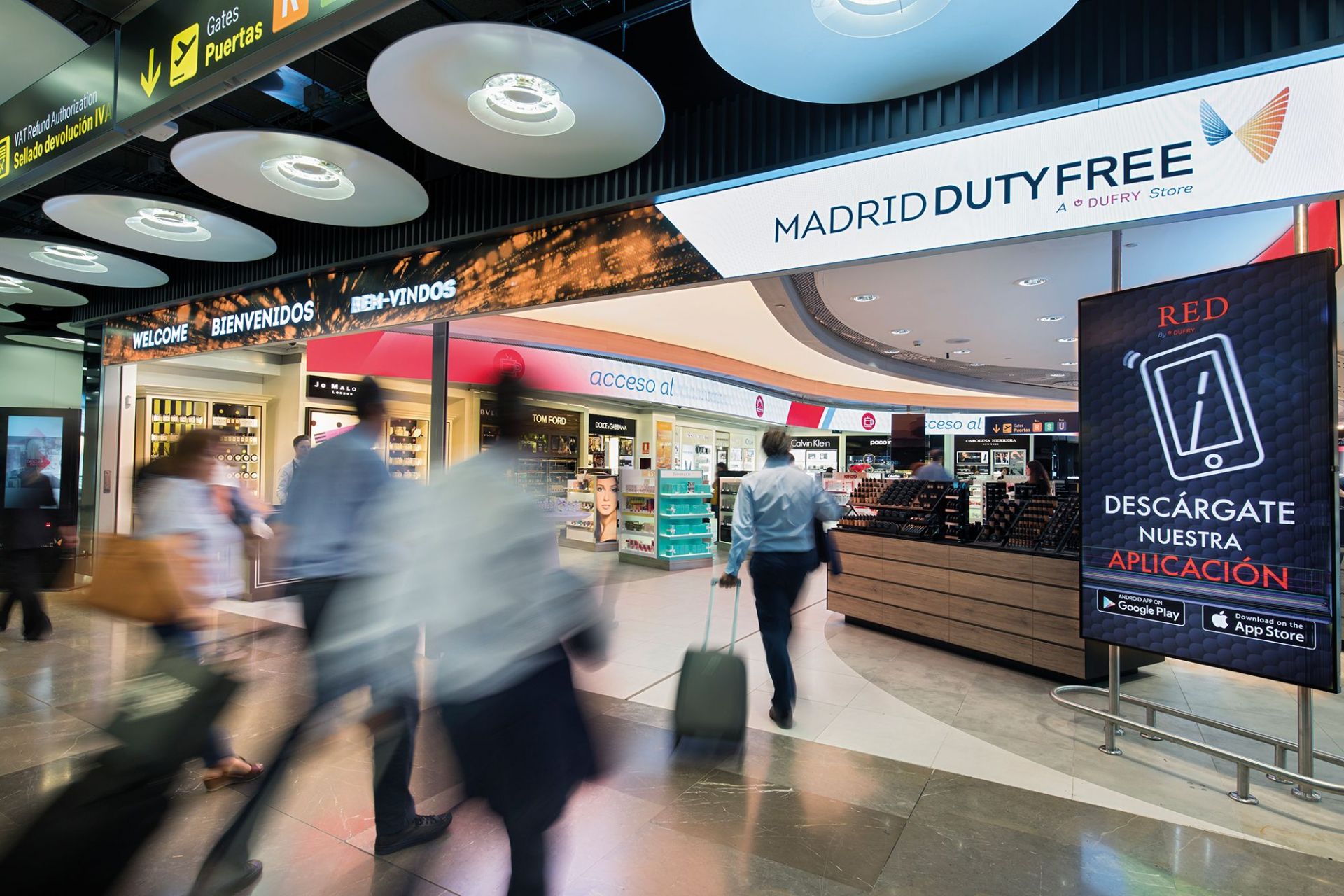 Case for investment: Dufry remains the most geographically diverse of all major travel retailers, and has a portfolio with a healthy average contract length of over seven years (Madrid Barajas Airport pictured)
Dufry remains travel retail's market leader for 2018, a status it has held for the last five years since it swooped to acquire The Nuance Group and a year later World Duty Free. The company posted a +3.7% year-on-year rise in sales to CHF8,684.9 million (€7,687 million at 31 December exchange rates), despite some strong headwinds in key markets, notably Spain and Latin America.
Rising concession fees and rent increases at some major locations dragged back profitability, though EBITDA rose 3.3%. The company has improved gross margin with enhanced supplier terms and is making further savings through implementation of its Business Operating Model, which was completed last year.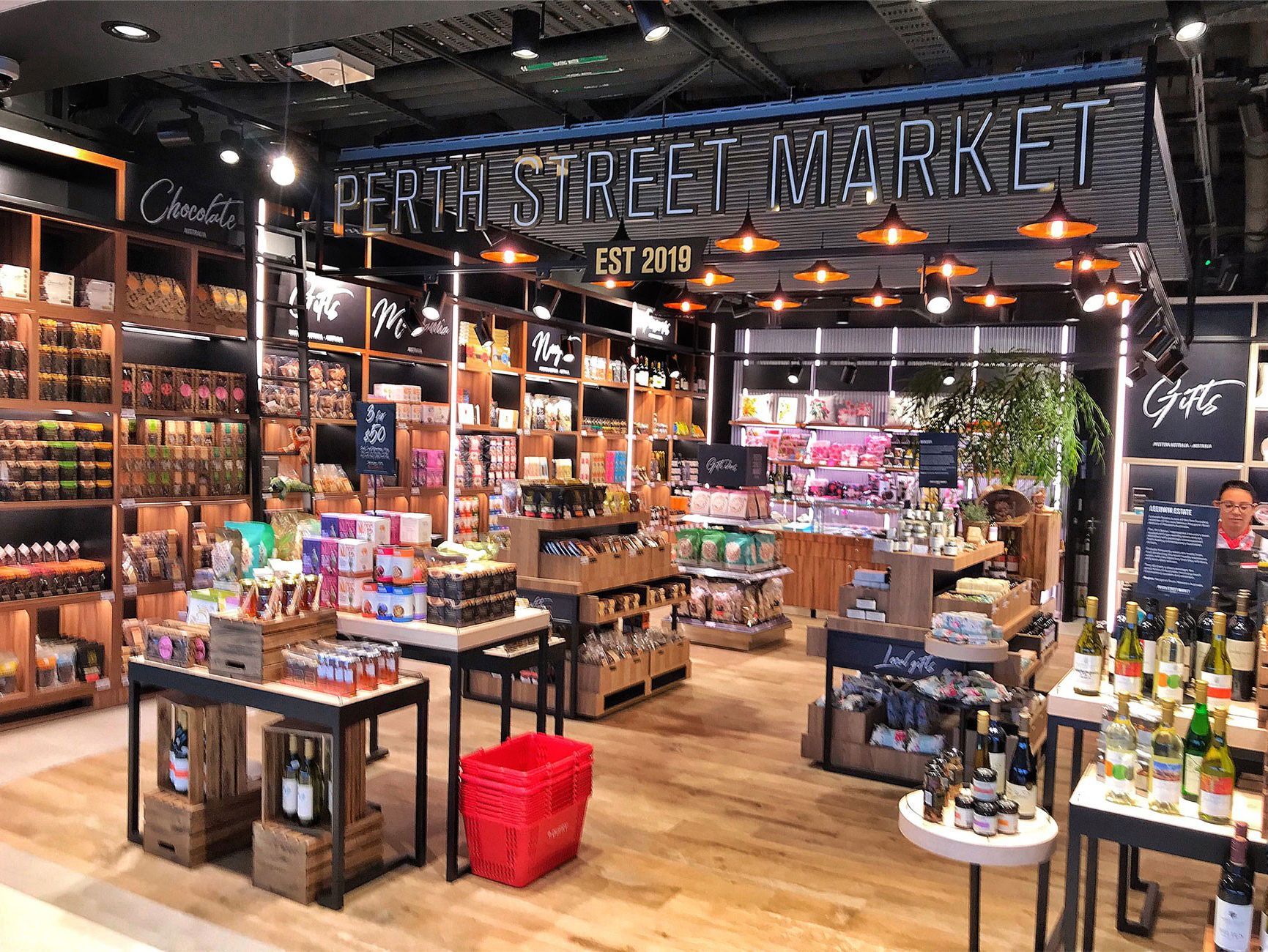 Sense of Place: The Perth Street Market concept showcasing local products is part of the refurbished 1,200sq m store at Perth Airport, run by Dufry
Like its peers, Dufry continues to grapple with external forces, including ecommerce, exchange rate fluctuations, the rise of low-cost carriers, negative regulation and others.
It is responding in several ways. One is with a big programme of investment across the retail network. In 2018 Dufry refurbished 34,800sq m of space, which included the implementation of New Generation Store concepts at Heathrow Airport T3 (2,500sq m) and Cancún T3 (1,800sq m) as well as upgrades in Glasgow and at Malagá and Bali Denpasar airports. New duty free operations opened at the MTR high-speed railway station in Hong Kong (three stores over 1,500sq m) as well as 57 stores in North America, adding 5,100sq m.
A big push into cruise accelerated in 2018 with 16 new cruise shops entering the portfolio; expect that to continue in 2019 with this channel earmarked for growth.
Looking ahead, Dufry has signed contracts covering 19,800sq m of space in 2019 and 2020, including operations on 19 new ships from P&O Cruises and Holland America Cruises (27 stores and 4,500sq m), with North America also a core focus through Hudson.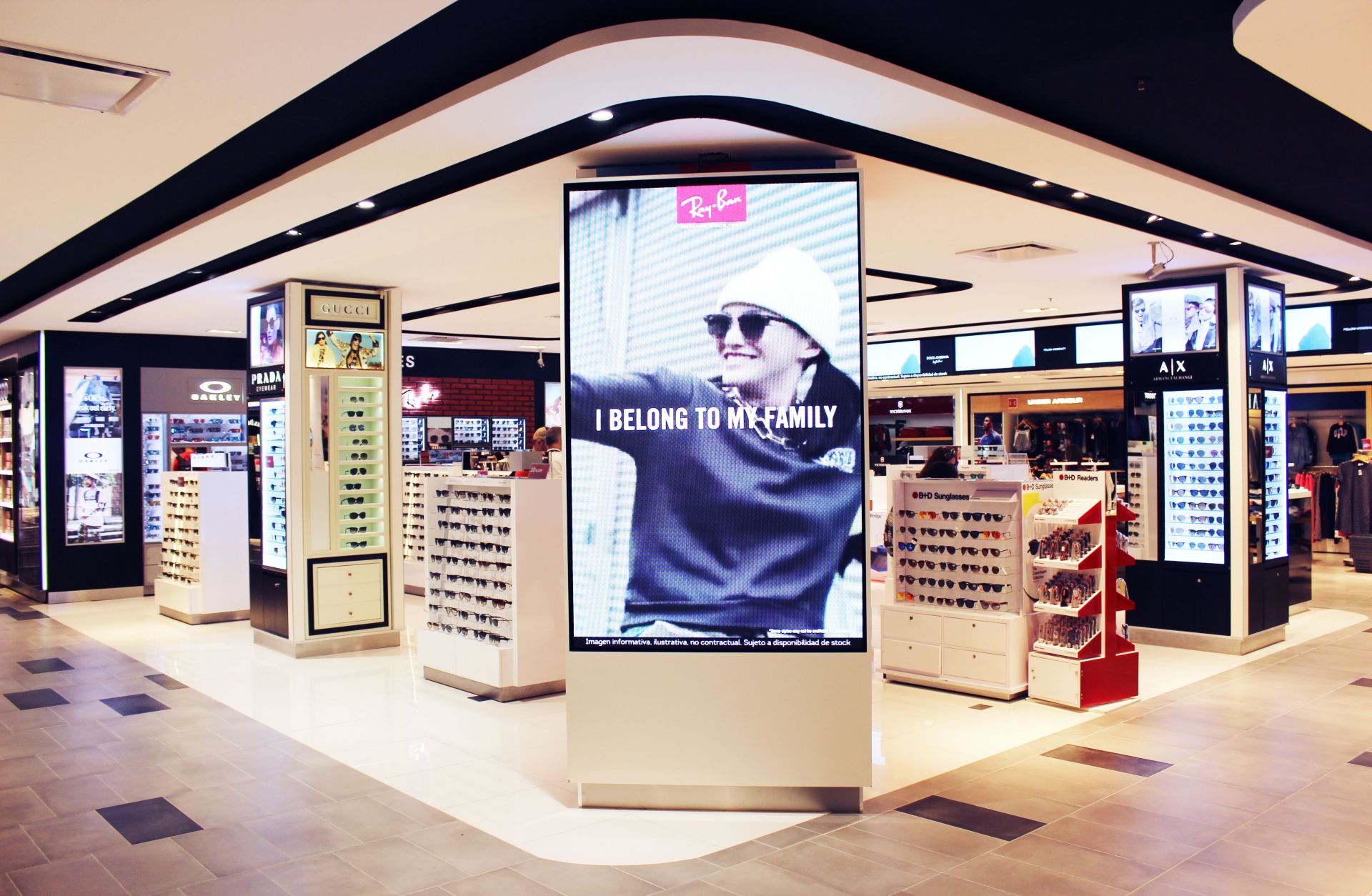 Dufry opened its third New Generation store in Latin America at Buenos Aires Ezeiza International Airport in April 2019
Expect also to see Dufry with a more differentiated product offer than ever, with brand owners encouraged to partner to deliver this. CEO Julián Díaz said recently that the company was "fostering the introduction of exclusive products, limited editions and novelties. By developing products sold only in travel retail – or increasingly exclusively in Dufry shops – we can create that sense of uniqueness and individuality, that raises brand value, drives sales and provides customers with memorable experiences".
Although the company has its challenges – the share price has fallen sharply this year – it remains the most geographically diverse of all travel retailers, and it has a portfolio with an attractive average contract length of over seven years.
With the long-term outlook for passenger growth at a robust 5% per year, expansion into emerging channels such as cruise and a clear target to become a better retailer (across all channels), Dufry is well positioned to maintain its market leadership.
Dufry has bolstered its presence at Amman Queen Alia International Airport with new arrivals and departures stores

The Moodie Davitt eZine
Issue 264 | 16 July 2019
The Moodie Davitt eZine is published by The Moodie Davitt Report (Moodie International Ltd) every month.

© All material is copyright and cannot be reproduced without the permission of the Publisher.
To find out more visit www.moodiedavittreport.com and to subscribe, please e-mail sinead@moodiedavittreport.com