Sixteen distinct artists are paying homage to Forces of Nature in a thought-provoking and vibrant temporary exhibition at San Diego International Airport
The Forces of Nature exhibition features 16 exhibitors whose artwork and collections explore the complexity, fragility, and beauty of our natural landscape. Selected by a jury of art professionals, the participants were chosen based on their creativity, unique use of media and relevance to the exhibition theme.
San Diego's varied landscape has long been an inspiration for artists, combining four regions (coasts, valleys, mountains, desert) that align to the classical elements of water, earth, air and fire.
Work that caught our eye, and ear, is from artist Kristina Woodruff, who employs bold, expressive brushstrokes and vibrant colours to represent iconic views of San Diego County.
Woodruff has a rare condition, synaesthesia, derived from Greek, meaning to perceive together, which gives her the ability to hear colours when painting and to see colours when listening to music.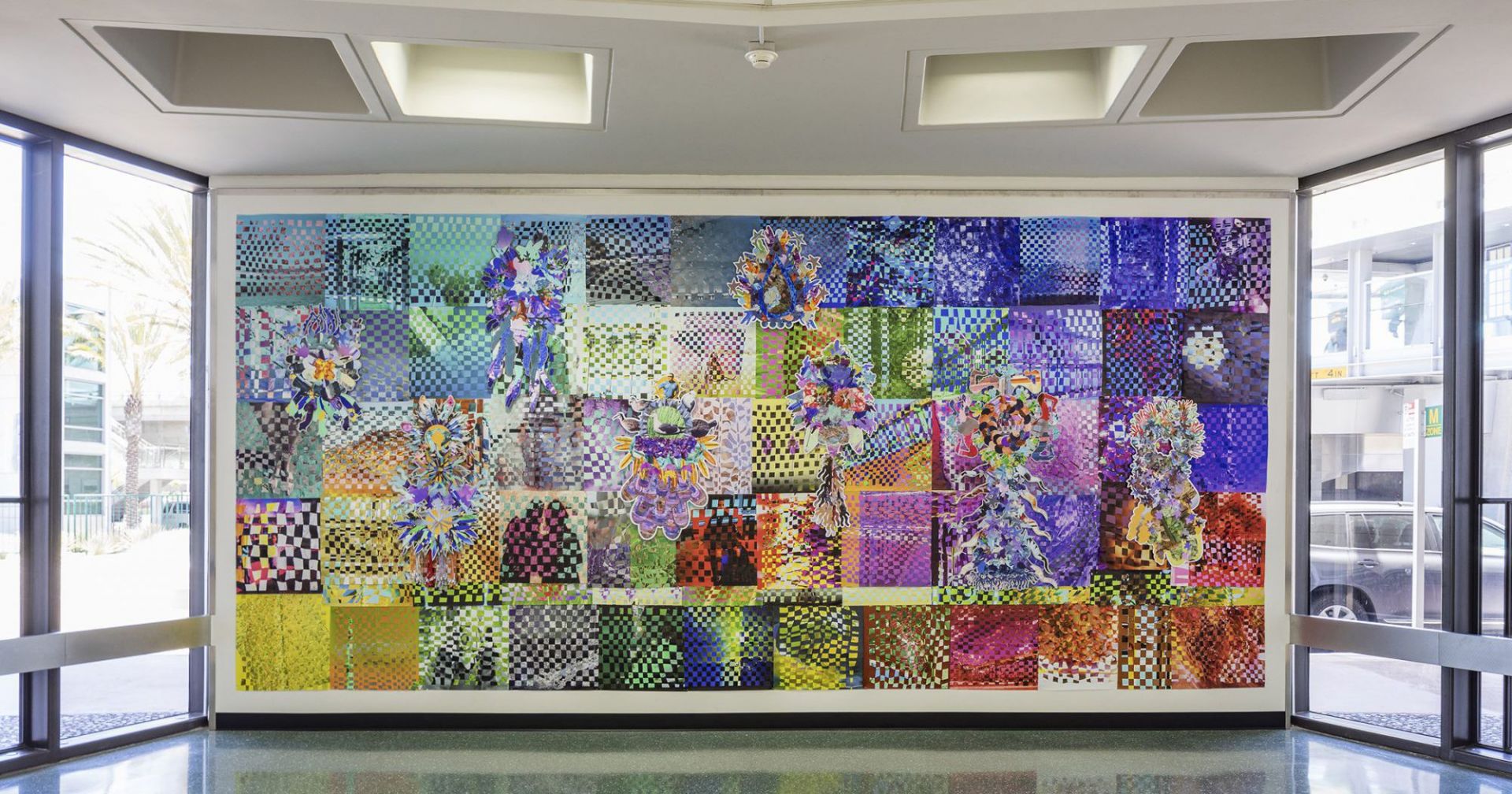 Students from La Jolla Country Day School highlighted the effects of climate change in this colourful collaboration
Using the arts programme's public piano as her canvas, Woodruff creates vivid panoramas of San Diego's environment, featuring iconic landmarks like the Coronado Bridge. Try it for yourself, at Upper Level, Terminal 2 West.
Elsewhere, botanical artist Britton Neubacher creates plant installations that showcase artistry in nature. Her plant portals, seen here between Gates 35 and 36, Terminal 2 West Alcove, represent the rich biodiversity of the local landscape through assembled plant material and found objects.
La Jolla Country Day School fifth and sixth grade students explored contemporary photography methods to create a layered installation (Terminal 2 East) that highlights the relationship between artist and the natural world, while shining a light on climate change.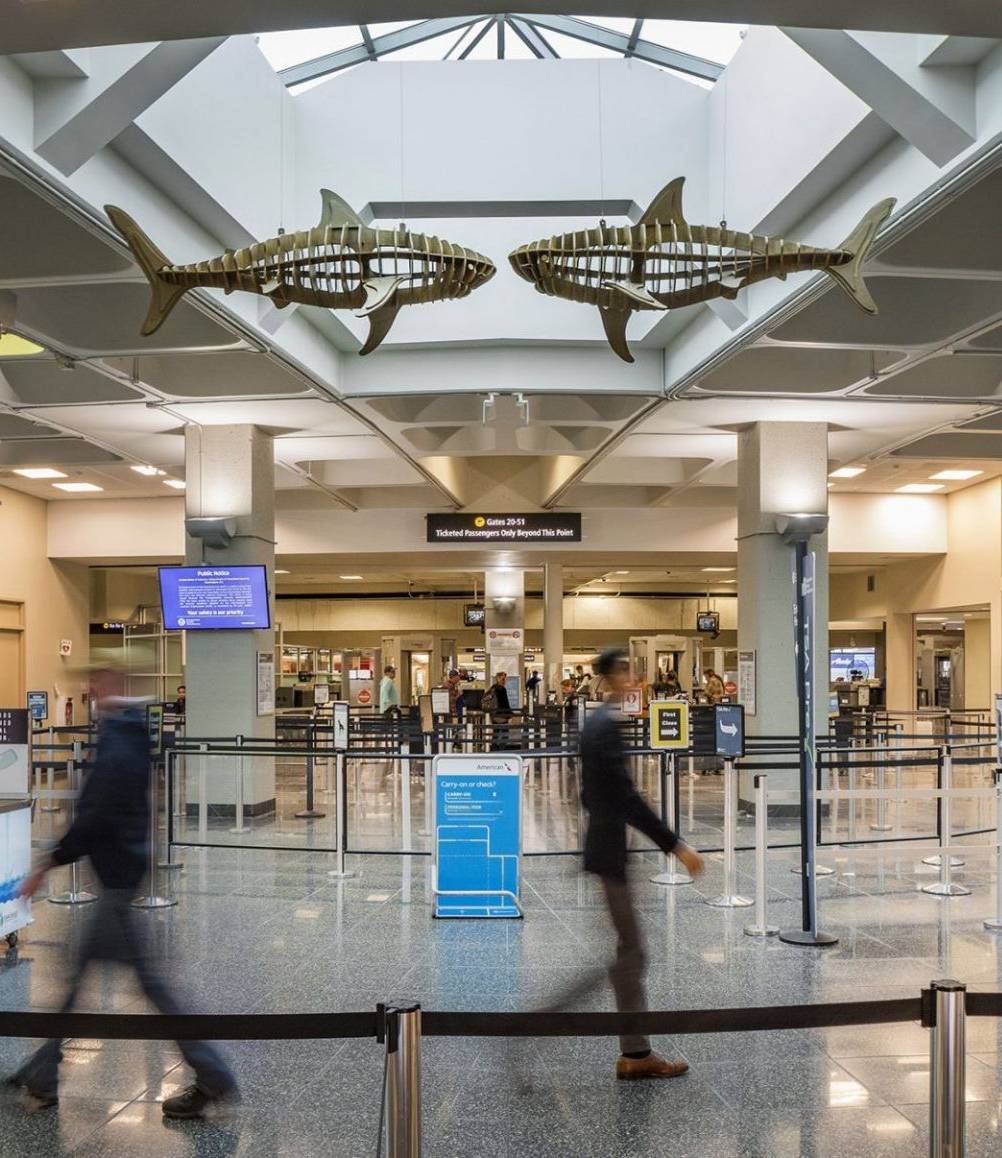 Artist Kristina Woodruff, who has a rare condition which enables her to see colours when listening to music, painted views of San Diego on this piano
Using Scripps Beach in La Jolla as their point of reference, the installation provokes questions about humanity's evolving relationship with the ocean.
Look up in the ticketing hall and you'll spot two cardboard sharks, painstakingly constructed from hundreds of precisely cut pieces of cardboard and flat reed that artist William Feeney individually fits together.
The installation is not about chasing, fleeing, or attacking. It is about coexisting in harmony with nature. The health and survival of all life on earth depends on humanity's ability to cohabitate with the rest of the natural world.
And that is a message we can all take away from this thought-provoking exhibition.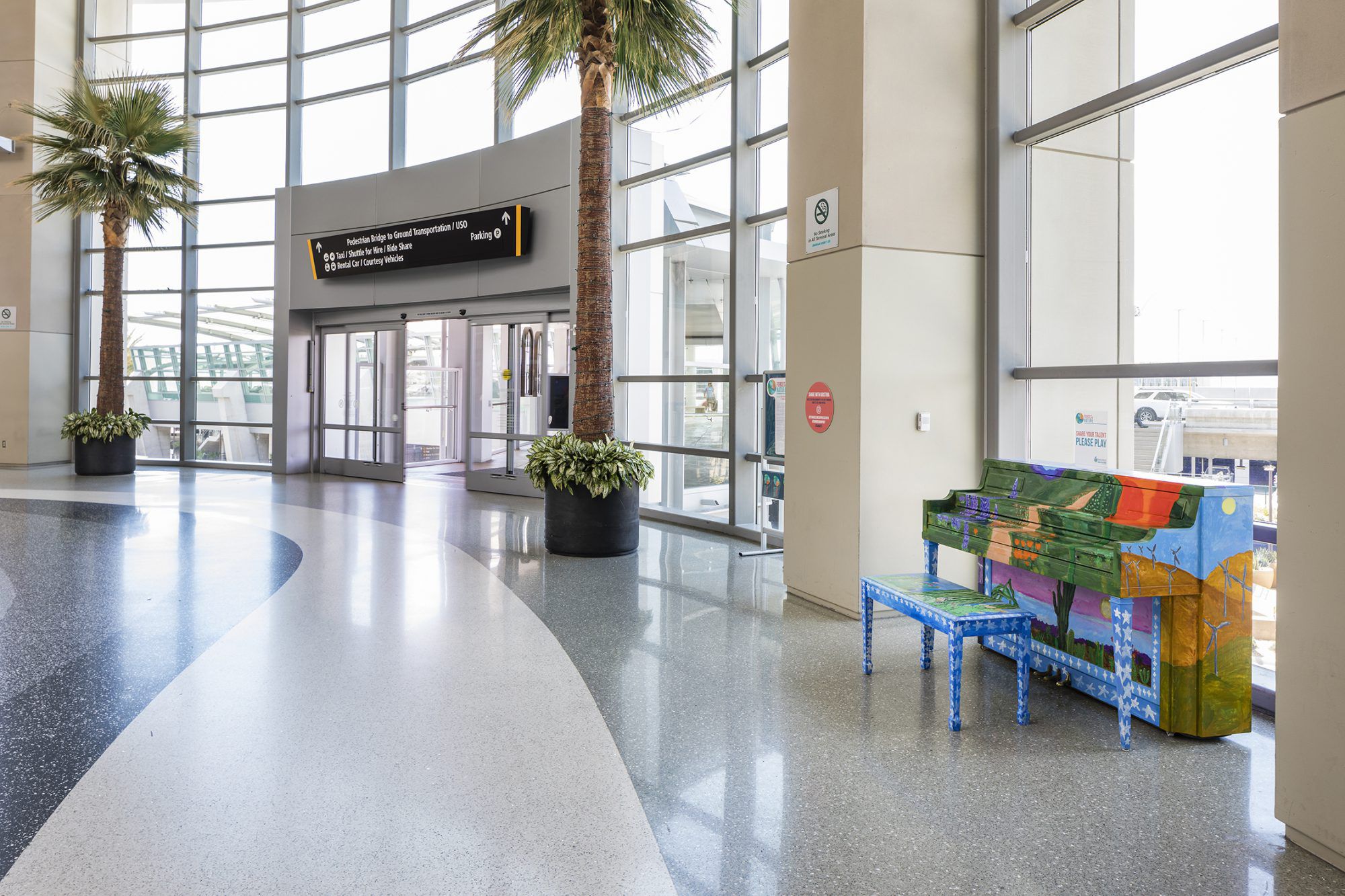 The Moodie Davitt eZine
Issue 264 | 16 July 2019
The Moodie Davitt eZine is published by The Moodie Davitt Report (Moodie International Ltd) every month.
© All material is copyright and cannot be reproduced without the permission of the Publisher.
To find out more visit www.moodiedavittreport.com and to subscribe, please e-mail sinead@moodiedavittreport.com