Welcome to The Front Line, championing the best in industry customer service. The Moodie Davitt Report is delighted to recognise the exceptional employees who are ultimately responsible for bringing all facets of the airport retail experience to life.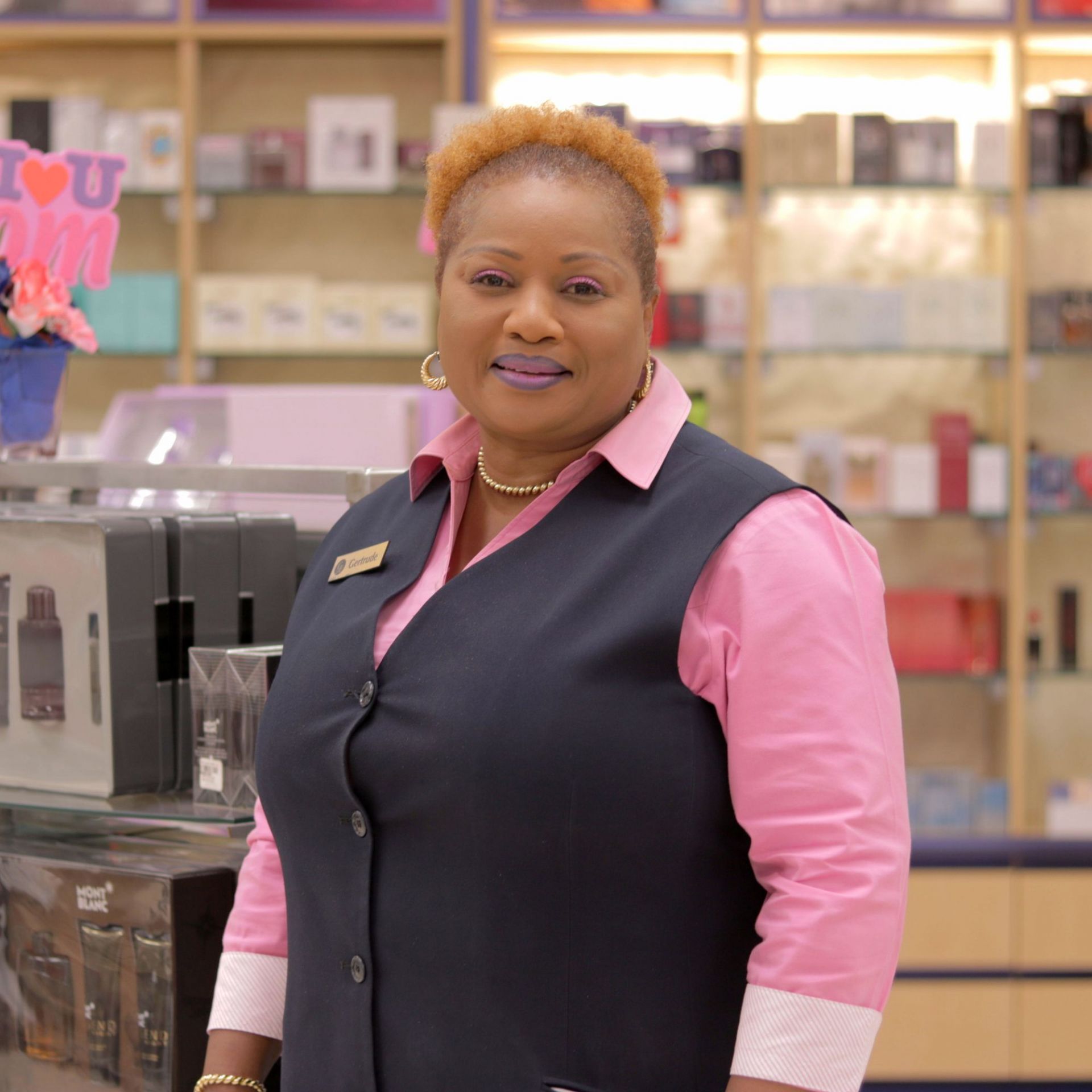 With 32 years of invaluable customer service, Gertrude continues to excel at going the extra mile for City Associated Enterprises.
Employee: Gertrude Clarke
Role: Senior Sales Associate
Employer: City Associated Enterprises (Parfum de Paris – Port Lucaya Store)
Employer's comments: "Gertrude has been a long-serving team member of City Associated Enterprises. She is a hard-working, industrious and focused employee and is one of our top sales persons in the entire company. Needless to say, Gertrude is a dedicated employee who is motivated to provide an honest day of work for her wages. She takes pride in her abilities and continues to hone her selling skills. Each customer is given her individual attention as she provides lovely products for great people, our customers. As a company, we nominate Gertrude without reservation."
Gertrude's comments: "I have worked with City Associated Enterprises in its Parfum De Paris location for the past 32 years. I love my job and really enjoy helping and interacting with people. In this job I get to meet lots of people and I pride myself on making each customer experience a happy one. Over the years I have gained an abundance of product knowledge and skills in dealing with customers. I am thankful for the time spent in this company."
The employee's job title and length of service with your company
A short description of what ma

kes the person exceptional

A quote or comment from them (optional) on

their approach to customer service
A picture of the employee (preferably in a work environment) as a separate file

The Moodie Davitt eZine
Issue 264 | 16 July 2019
The Moodie Davitt eZine is published by The Moodie Davitt Report (Moodie International Ltd) every month.
© All material is copyright and cannot be reproduced without the permission of the Publisher.
To find out more visit www.moodiedavittreport.com and to subscribe, please e-mail sinead@moodiedavittreport.com