---
Masahiko Uotani on keeping Shiseido 'vital' for the next 100 years
Nearing the final stretch of his bold Vision 2020 roadmap, Shiseido Group CEO Masahiko Uotani looks back at Shiseido's journey under his leadership and forward to the Japanese beauty giant's next 100 years in an interview with Martin Moodie conducted within the extraordinary Shiseido Forest Valley at Jewel Changi Airport.
Shiseido Global Travel Retail President Philippe Lesné joined the conversation to talk about the group's stellar performance in what has been earmarked as a key growth channel. With additional writing and editing by The Moodie Davitt Report Fashion, Beauty & Social Media Editor Hannah Tan-Gillies.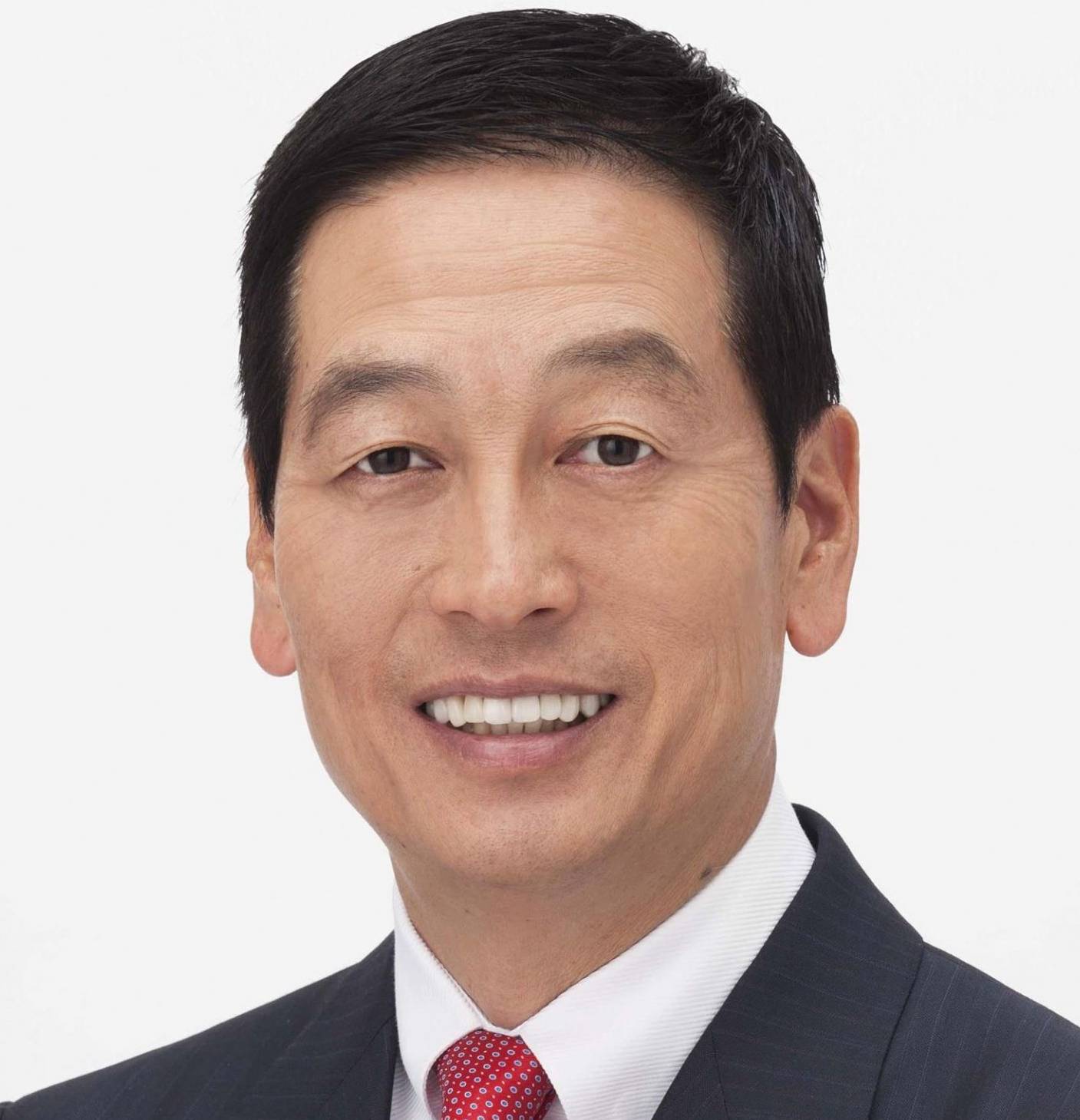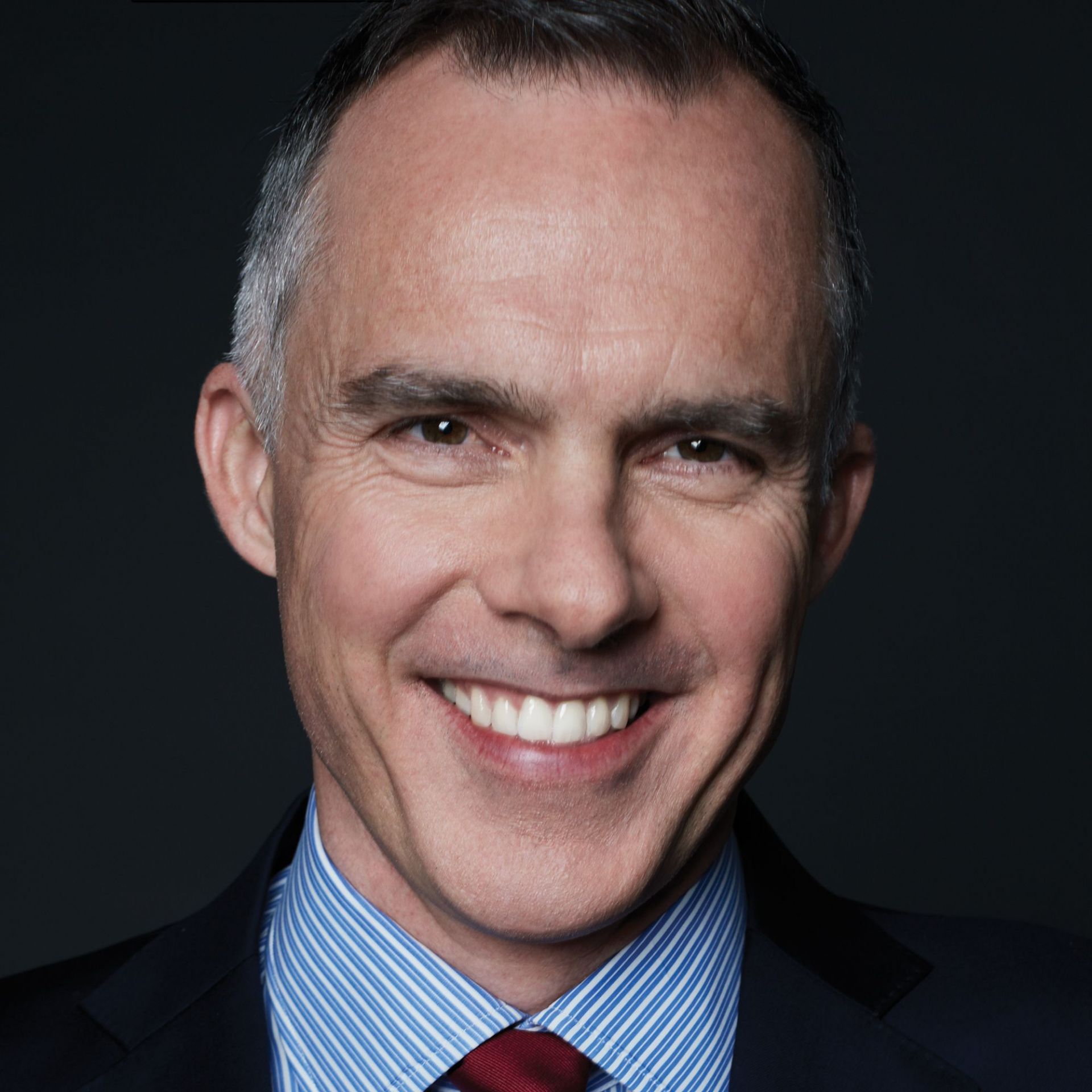 Prologue: When Masahiko Uotani took up an advisory role for Shiseido in 2013 following a long spell as President and Chairman of Coca-Cola (Japan), he discovered a venerable institution facing subtle but unmistakable signs of decline. Despite Shiseido's rich cultural heritage and illustrious reputation, the company was in urgent need of rejuvenation and modernisation, particularly in its key home market. Uotani, the Shiseido President and Board decided, was the man who could change all that.
Less than a year after his appointment as CEO in December 2013, Uotani unveiled Vision 2020, a charter that pledged to ensure Shiseido would remain 'vital' for the next century and that it would become the number-one beauty house in Japan and Asia.
"We can only grow if we win in the marketplace," ran the Vision 2020 mantra. "Shiseido has not been growing because it refused to face and resolve the obvious problems that were halting growth."
A failure to maintain consumer relevance and a cluttered brand portfolio were high among Uotani's fixes. That was all about to change. Structural reform across all levels, and heavy investment in people and research and development followed. Travel retail was identified as a key channel, spawning the 2015 creation of a dedicated global division. 'One Shiseido, One Travel Retail' was born. In May 2016, all group fragrances and cosmetics operations in the channel were unified, lending additional momentum. Progress since has been remarkable.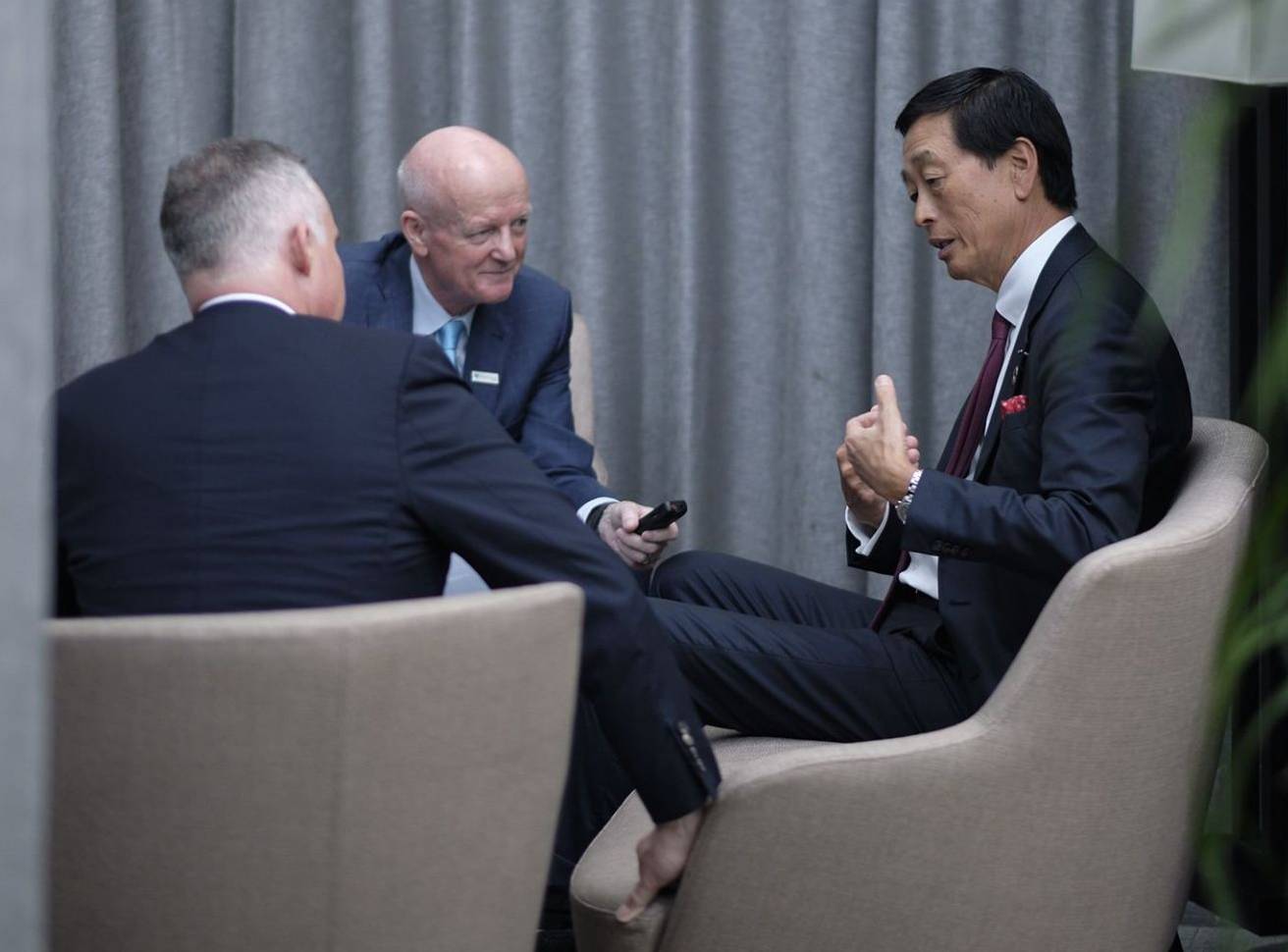 Shiseido Group CEO Masahiko Uotani shares his Vision 2020 with The Moodie Davitt Report's Founder and Chairman Martin Moodie while Shiseido Global Travel Retail President Philippe Lesné (nearest camera) also joins the conversation
The roadmap was called Vision 2020. And now the destination is in sight. But for Shiseido Group CEO Masahiko Uotani, there is a new highway to take, one that reaches long into the future.
"When we started this journey five years ago, everybody was asking how we were going to compete with other Japanese beauty companies. Today nobody asks that anymore. Now they ask, how are we going to compete with big global players? This opens our eyes to a different kind of thinking. It's great timing for us to get to this global stage," Uotani said.
The Uotani effect has set a strong platform for future global growth. Last year group net sales grew by 8.9% (14% organic) to a record ¥1,094.8 billion (US$10.1 billion) while operating profit rocketed 34.7%, surpassing ¥100 billion (US$926 million) for the first time. Prestige brands have been the engine room with eight core brands (Shiseido, Clé de Peau Beauté, Ípsa, Laura Mercier, NARS, Dolce & Gabbana, Elixir and Anessa) accounting for 90% of total incremental growth. Travel retail revenues surged by 40%, an outstanding performance in the channel's most competitive category. That showing gives Uotani particular pleasure, given how far the group lagged in travel retail when he assumed the reins.
"When I started I talked to everybody in the team in order to find out where the opportunities were for us," he recalls. "At that time, I was not yet 100% aware of all the aspects of the business, and this included travel retail. Back then I didn't even know what the words 'travel retail' meant, but I saw a huge opportunity in this world for Shiseido."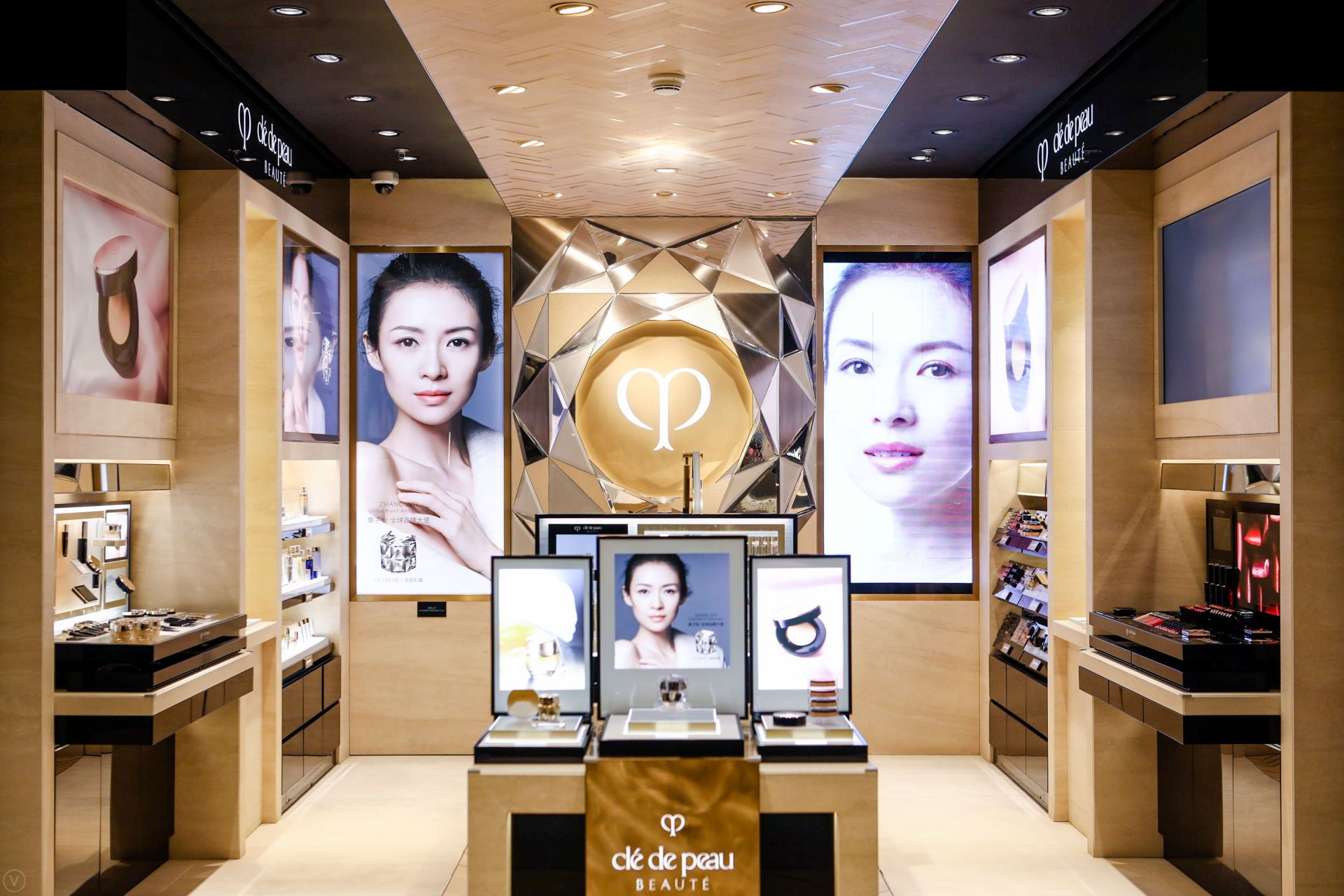 Power brand: In May CDF-Sunrise Duty Free inaugurated a cluster of eight luxury beauty boutiques at Beijing Capital International Airport Terminal 2, including Clé de Peau Beauté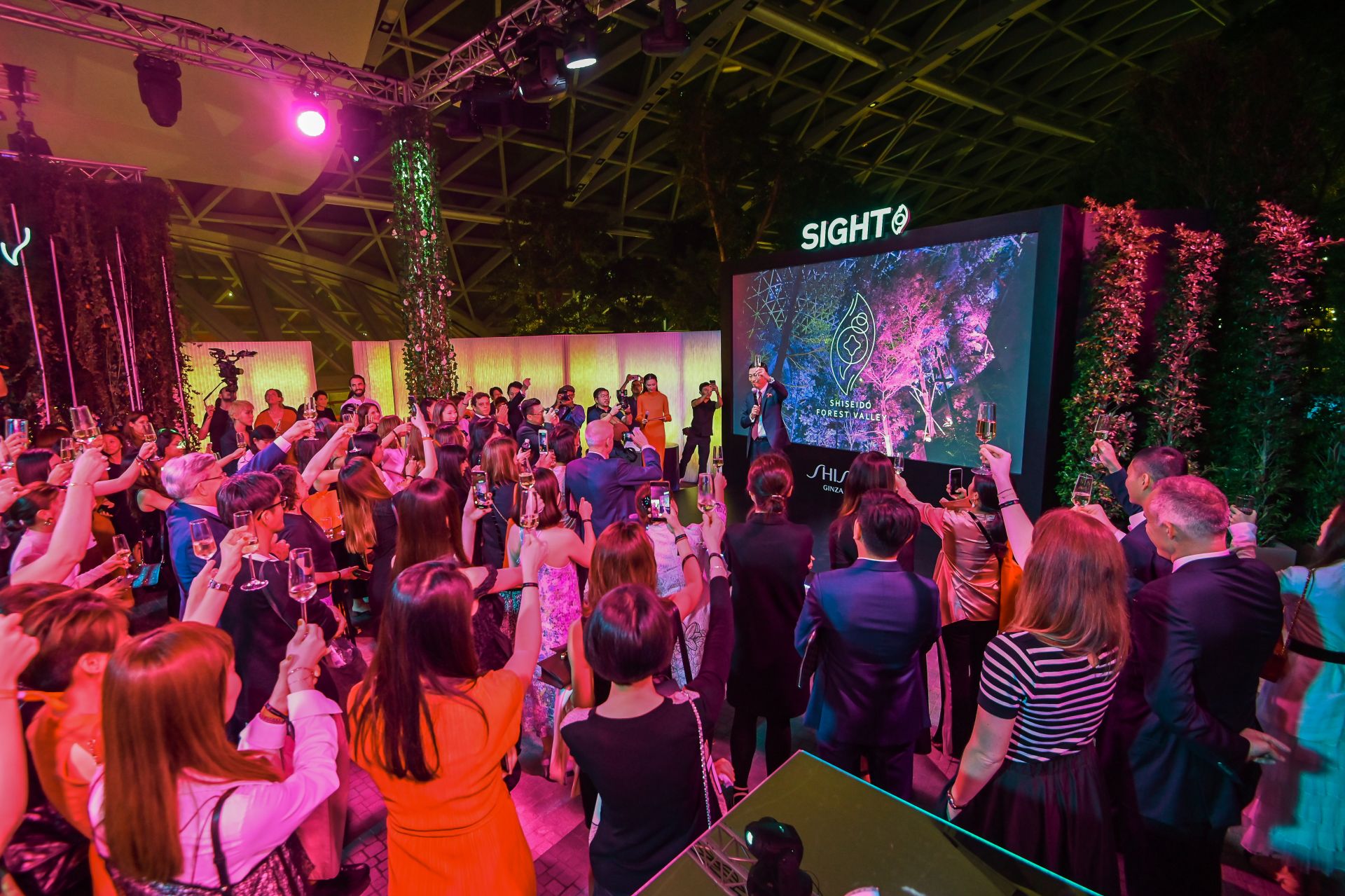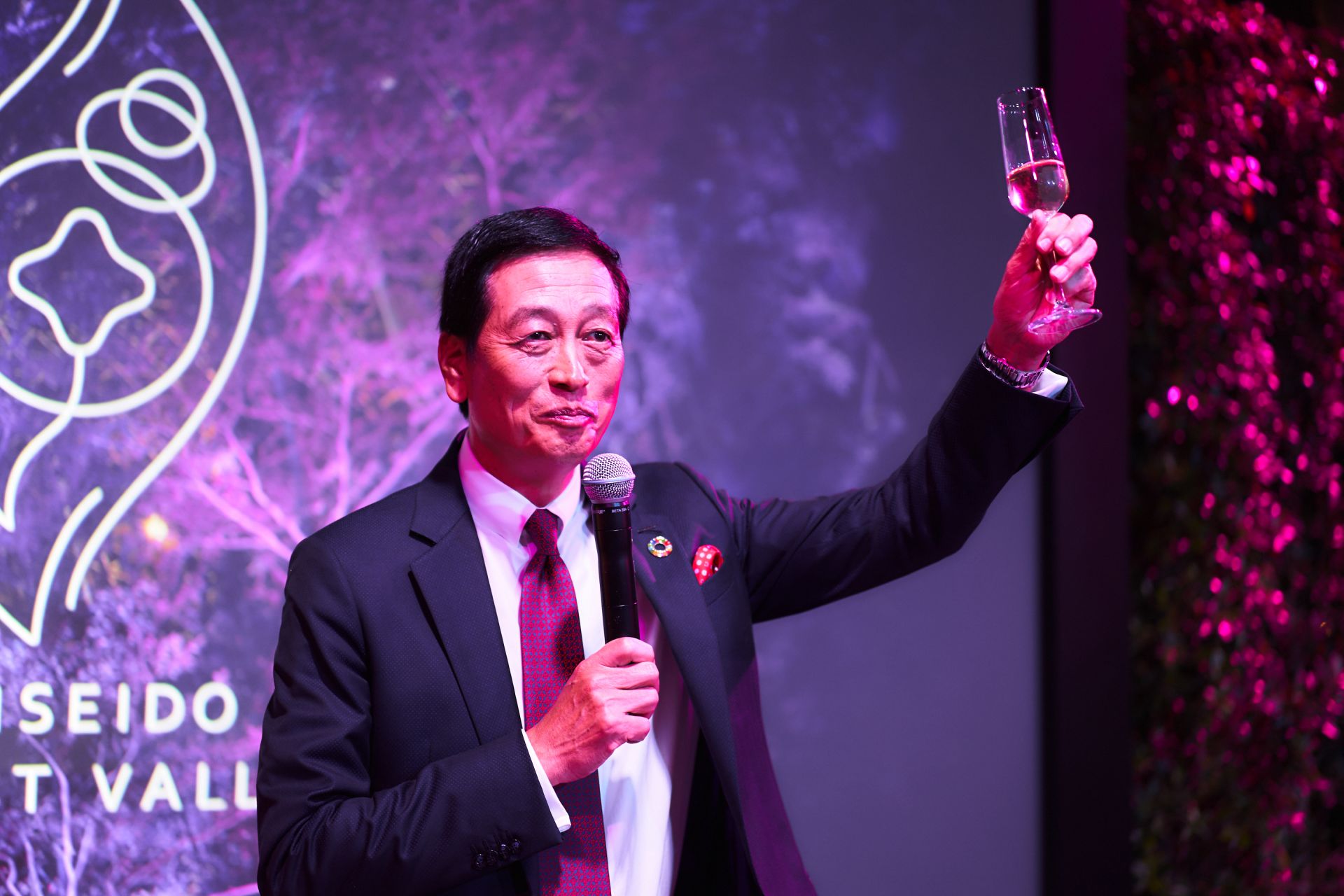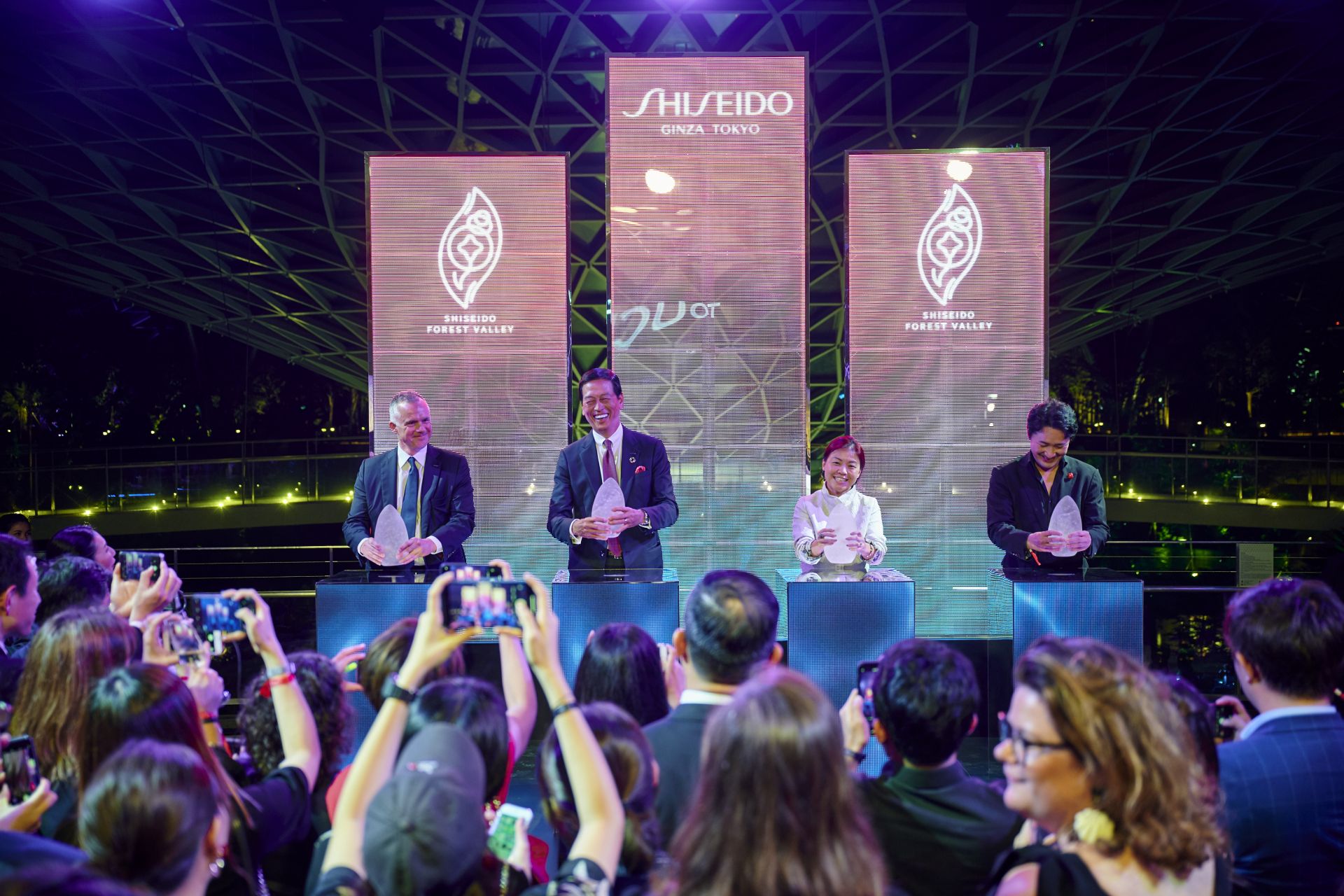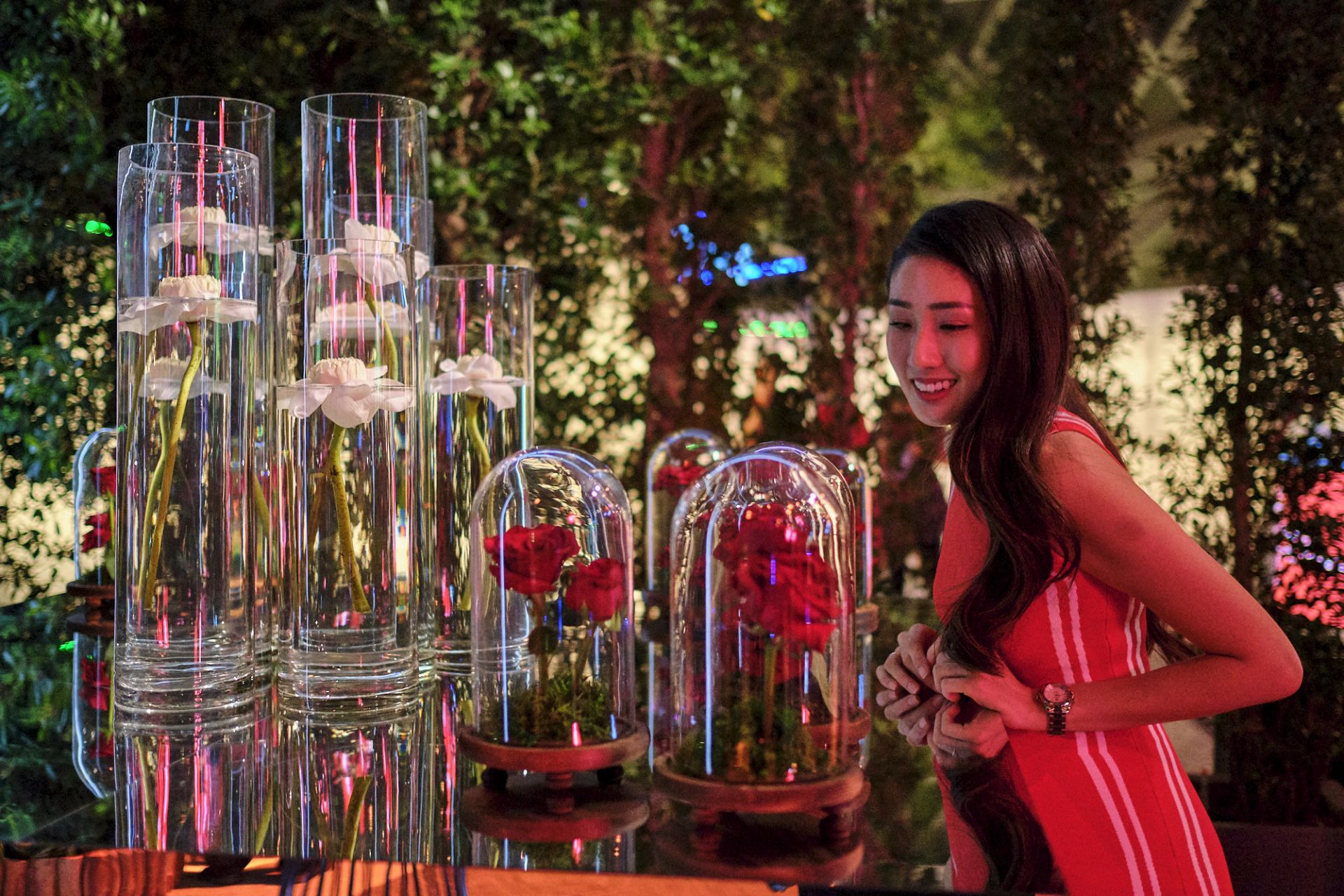 Celebrating in style: Shiseido CEO Masahiko Uotani launches the Shiseido Forest Valley at Jewel Changi Airport
Cue one of the seminal changes under Uotani's leadership, the creation of an integrated global organisation under the guidance of the experienced Philippe Lesné, who had spent 15 years with LVMH in senior roles (including as Managing Director The Americas for Kenzo Parfums) before joining Shiseido as Shiseido Travel Retail Asia Pacific Managing Director in August 2009.
"One of the best decisions I've made in the last five years was to organise travel retail as an independent region," Uotani reflects. "I had confidence that this channel of the business was going to grow, and it has really delivered. Travel retail has significantly contributed to intra-company growth and helped us achieve our sales target of ¥1 trillion three years ahead of schedule."
Travel retail, both in Japan and internationally, now accounts for over 10% of Shiseido's business, making it the group's fourth-biggest market after Japan, China (which recently moved into second place) and the USA. "Today travel retail is even getting bigger than other entire regions and it's growing fast," says Uotani. "In a nutshell, our travel retail business is no longer simply an appendix to our main skincare business.
"Travel retail makes us look at things in a different way," adds Uotani. "Travel is increasing across all airports from Istanbul to Dubai, Beijing has a new airport, and others such as Changi are expanding. 1.2 billion people are travelling and that is increasing by 4% each year. Looking at our current position, we need to determine how to capture the opportunities in travel shopping so that we can reach the next level."
Shiseido The Store, in Tokyo, is the brand's flagship store, offering four floors of knowledge, technology, brand and cultural value
Uotani believes that travel retail offers myriad opportunities. So much so that the scalability of the channel justifies taking strategic risks, especially in developing the brand portfolio. "I'm happy to bring domestic brands into the portfolio because the scale in travel retail can justify that," he says. "I want to turn travel retail into one of the major pillars of Shiseido – there is a whole ecosystem there."
Innovation is key to seizing such opportunities. That requires investment.
In 2014 the group's R&D budget was only half the industry average at 1.4% of revenue, Uotani recalls. He took immediate steps to remedy this, culminating in the May 2019 opening of the Shiseido Global Innovation Center in Yokohama – an 'urban open lab' that promotes communication and collaboration with consumers, researchers, business partners and experts in Japan and worldwide. This US$360 million investment is one of the keys to Shiseido's future.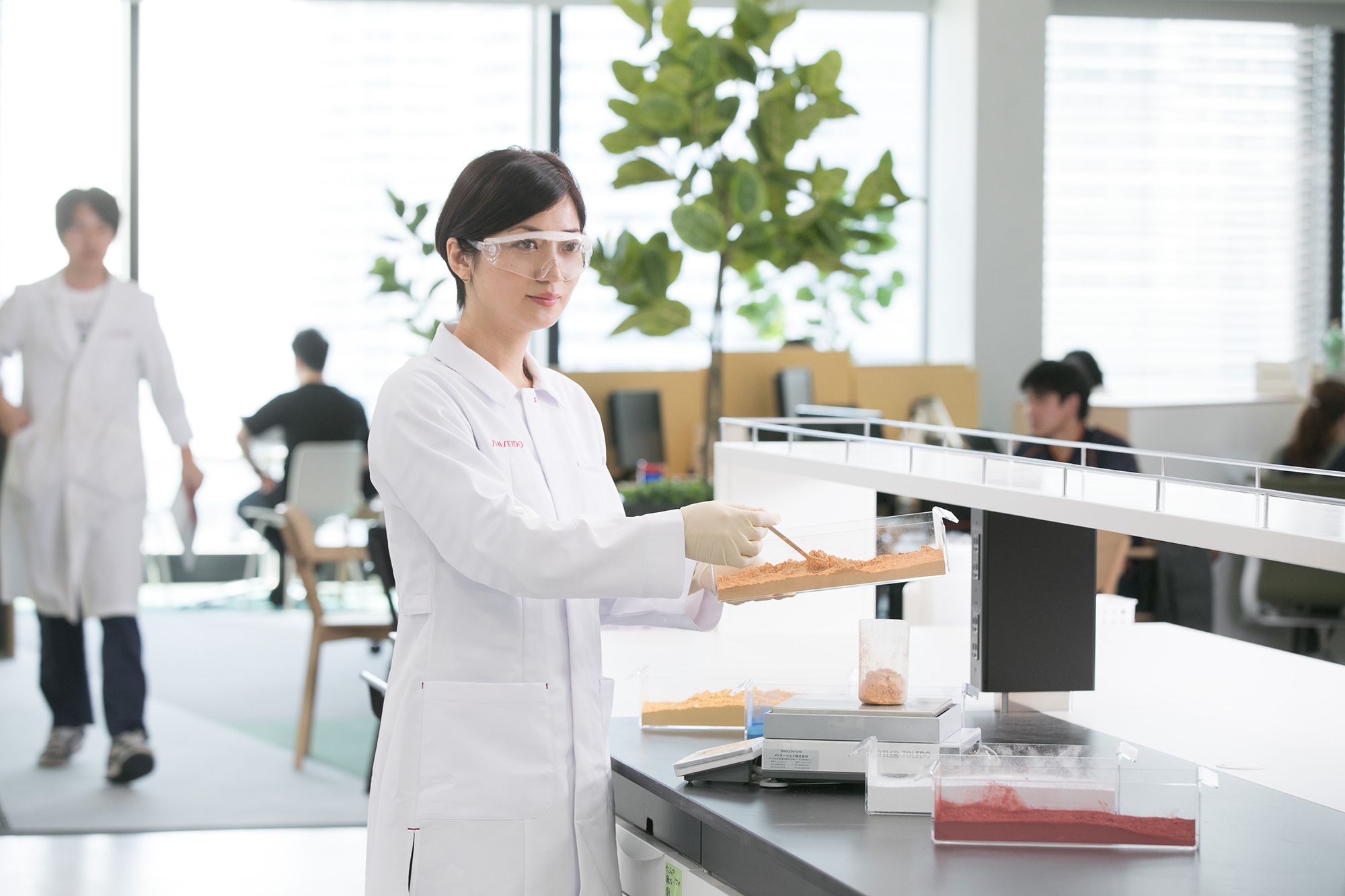 Shiseido's Global Innovation Center in Yokohama opened in April, at an event attended by The Moodie Davitt Report. "We have to be planting the seeds for future innovation now," says Uotani.
Uotani recalls: "If I accepted 1.4% investment in R&D, we may have had some residual developments in the next few years, but overall our future would have really suffered.
"We began to really invest in R&D, and now it is at 3% [with a target previously announced of 4% in future -Ed]. We also employed 500 more scientists globally, increasing the research team by 1.5%. We have to be planting the seeds for future innovation now."
Shiseido is also intent on capturing the imagination of the travelling beauty consumer. That's no easy feat amid an ever-changing travel retail landscape, intense competition from rivals and other categories, and changing consumer profiles and demands. Shiseido's recent collaboration with Jewel Changi, the Shiseido Forest Valley and the Shiseido SENSE Art Installation [see panel below] is the most emphatic statement to date of the company's efforts to spark a deeper form of dialogue with today's travel retail consumer.
This, and other projects, reflect Shiseido's commitment to enhancing the traveller experience through non-traditional retail experiments, says Uotani.
Shiseido Forest Valley achieves two objectives, he says. "Given the importance of travel retail, our first objective is to create brand presence and brand association wherever our consumers are travelling and making a connection with them. When I heard about Jewel Changi, and how consumers will enjoy this new entertaining space, I knew I had to be a part of it.
"My first impression of Jewel Changi was that it was a combination of harmony, nature, technology, and innovation — and that's exactly what we are trying to be with Shiseido as well.
"The second reason is more social. The Singapore government built this incredible place for the local people to enjoy, and I felt it was important to integrate with the local community. Not necessarily in a strictly business sense, but rather to contribute to a beautiful place where they could create new experiences."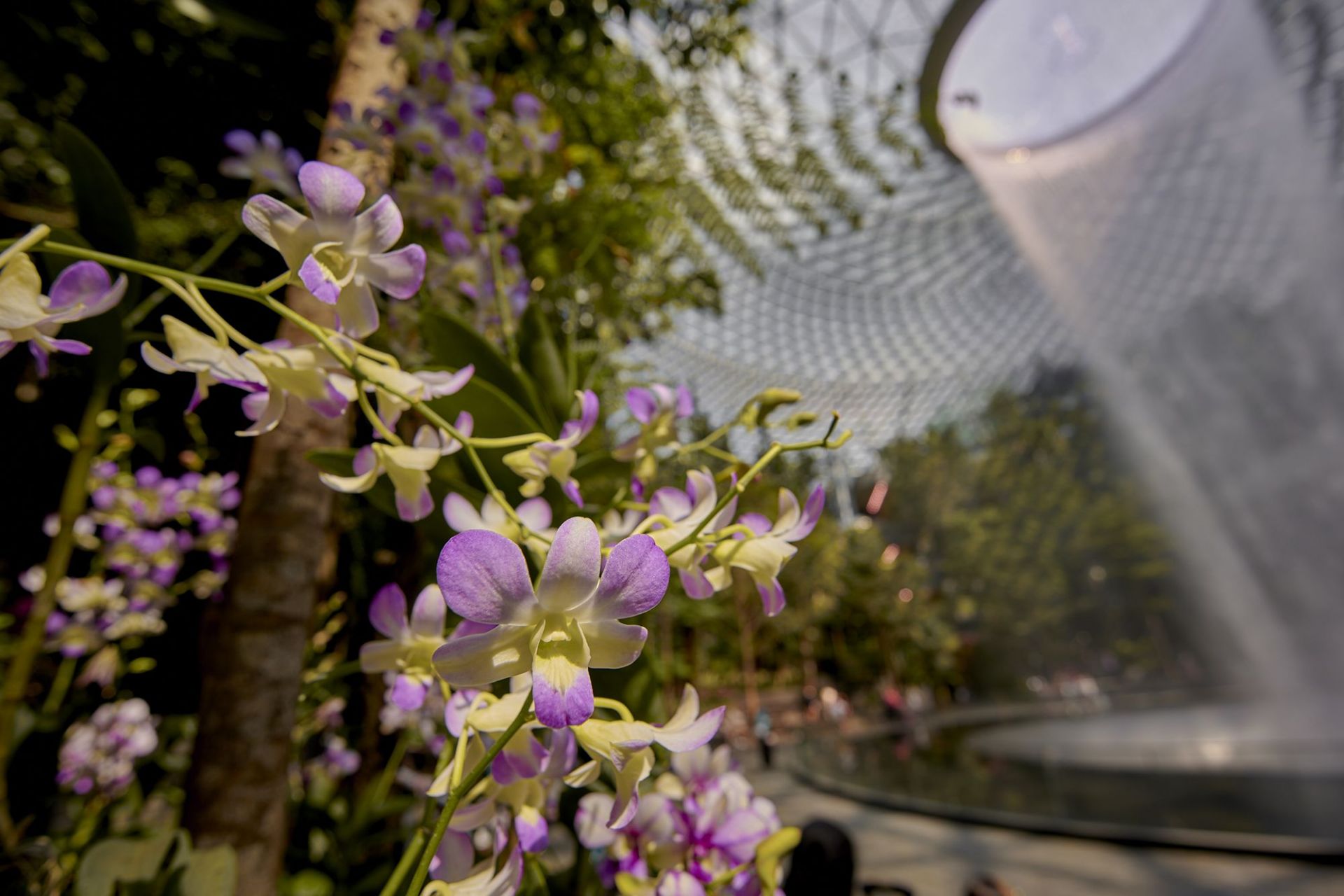 Uotani says Jewel Changi Airport is a combination of harmony, nature, technology, and innovation – key Shiseido values
The rapid development of recent years has brought inevitable growing pains, however, and supply chain management is proving a major challenge for Shiseido.
"You can't build a new capacity overnight," Uotani says candidly. "We've invested heavily and there are three plants in Japan that are now being built for that purpose. Once they are completed, our capacity is going to increase significantly. Our entire supply chain is challenged, not just in Japan but also globally. It will take time and investment, but I'm confident we will get there on schedule."
There was a time when many Japanese companies thought it was more economically viable to build plants outside of Japan because of the strength of the Yen, Uotani comments. For products such as Shiseido's, consumers don't recognise – or appreciate – such economic considerations, he believes.
"The value of our brand to the consumer surely includes where we produce and what materials we source.
"We're Japan-made, in terms of quality, texture, packaging, materials, and all the details — this is how we are perceived. We need to stay true to that for our customers. So no matter what happens economically, even if it's detrimental in the short-term, we have to maintain that value."
Looking forward, Uotani believes Shiseido is in good shape and will be able to weather global uncertainty and an array of macro-economic issues. Long-term commitment is key, he insists.
"My mission is to build a foundation for Shiseido – to be vital for the next 100 years. Investments cannot be turned on and off based on external crises on the global scale. Anything can happen in the next couple of years, from an economic slowdown to political issues that can affect the markets and economy. If you step back simply because of that, then when things do go back to normal, you would be really behind the game.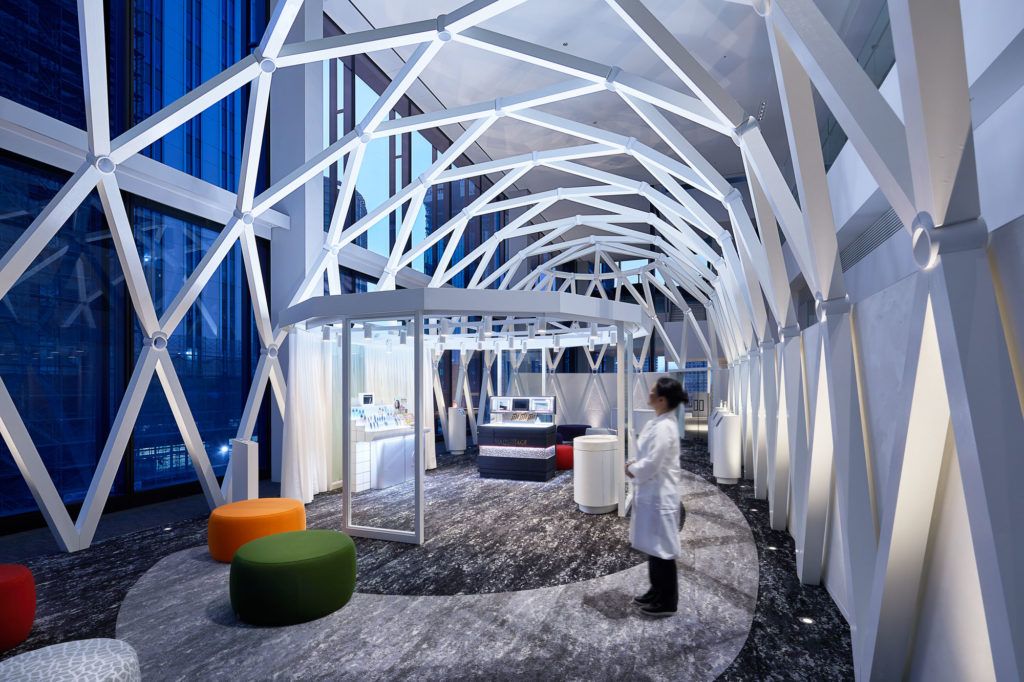 The $360 million Shiseido Global Innovation Center is an 'urban open lab' promoting communication and collaboration with consumers, researchers, business partners and experts
"As CEO, I have to carefully monitor these things and consider the implications. Yes, there are short-term actions we have to accept, but more importantly I'm looking beyond that. Ten years, 20 years from now, I may not be running this company anymore – so I don't want to regret what we didn't do now.
"We're very positive on our prospects. Recently we've grown very fast and it set the bar higher, but we also have to cope with our supply limitations. Despite this, we are still aiming for strong double-digit growth, and I'm confident we'll achieve this," Uotani comments.
"From that perspective, I've set sales targets of ¥2 trillion, close to US$20 billion, and then US$3 billion in operating profit for some time in the future." Note the "some time". Uotani refuses to be shackled by a specific timeline arguing that the target, though a definite one, must be reached in the right way. "If you simply calculate 80% growth every year, we would reach this by 2026," he comments.
"However, I don't like having a simple calculation like that. What's more important is what we are going to do as a business to achieve it.
"So, putting that number out there, and returning to where we are today, I have to ask, what kind of gaps do we have to close from this point? For example, our supply chain is being challenged right now, and I don't want to have the same problems in the future. What are our organisational capabilities and talents? What are the brands in our portfolio that we have to develop, and what other brands do we acquire? What are the consumer trends we need to take note of in order to achieve these goals?"
All big and complex questions. But as Uotani has proven repeatedly since stepping into the leadership role, he has an admirable knack of coming up with the answers. As Vision 2020 reaches its culmination, another vital mission, stretching long into the future, continues.
Travel retail game changers?
Shiseido Global Travel Retail President Philippe Lesné is understandably upbeat about the division's stellar performance over the past three years. And while growth rates will inevitably slow as the base expands, the future looks particularly bright, he says.
"Prestige is a primary focus of ours. We are strong in skincare and we intend to keep developing that opportunity," Lesné comments. "We have also been diversifying our portfolio when it comes to makeup and fragrances. Our weight is very much geared towards Asia, but we are also thinking of ways to expand elsewhere.
"We are looking at opportunities in a very innovative way," he continues, hinting at some imminent developments that will "change the game" in the travel retail world. "Channels that may have been left behind before, we can now infuse with new life and stronger development."
"This channel of the business is really going to keep growing bigger for us," adds CEO Masahiko Uotani. "I really appreciate what Philippe and his team have done. Now, you know, there is no inferiority. I'm pulling up some numbers and they are getting bigger than other regions. They are even getting close to the US [in size]. They are a big and growing part of our business and what they are achieving in profitability is also very good."
It's all a far cry from when Uotani sat down a few years ago with the CEO of a leading travel retailer and discovered that Shiseido held just 1.5% of their business, a tiny proportion of the sector leader's share.
"I knew we were underperforming but on the positive side it meant there were a lot of opportunities for us to grow," he recalls. And today? While Uotani discloses neither the retailer's identity nor the current market share, it's clear from his and Lesné's smiles that the gap between Shiseido and the market leader has closed considerably.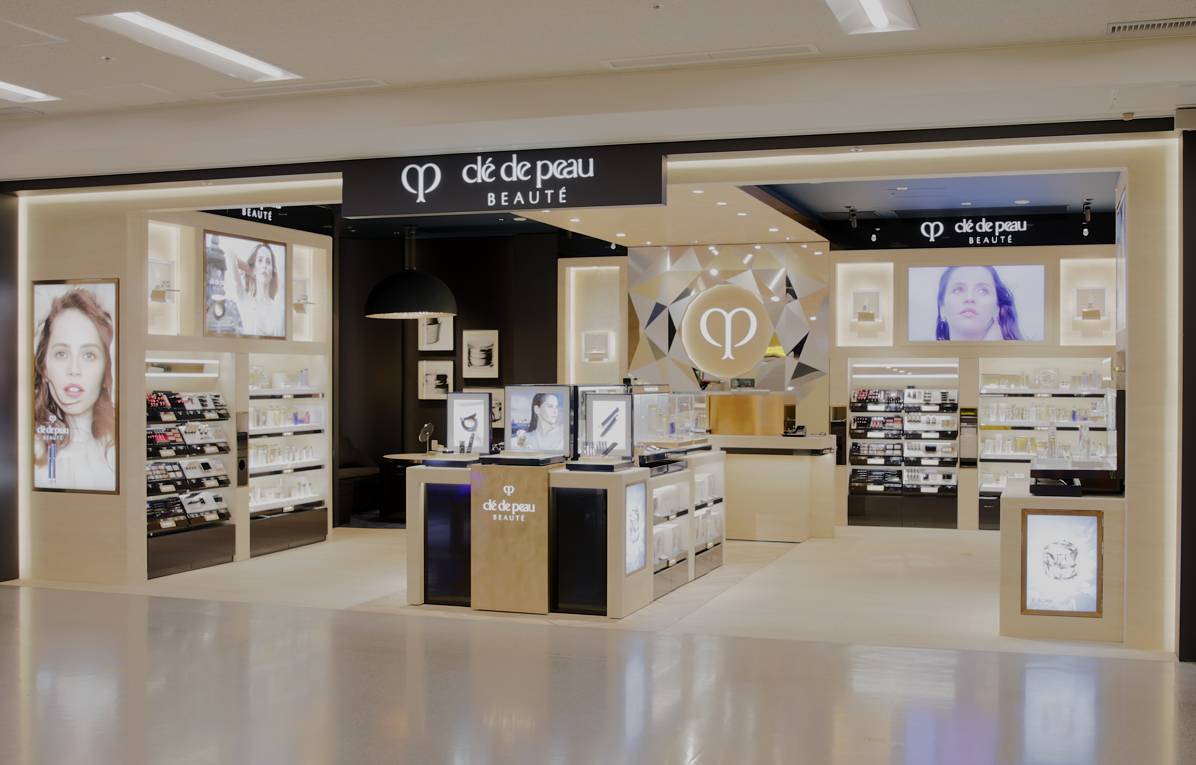 New move in a major market: The first Cléde Peau boutique at Kansai International, which opened in May
A feast of the
(multi) senses
Masahiko Uotani and Philippe Lesné were talking to The Moodie Davitt Report just before the launch of two ambitious experiential activations – Shiseido Sense Beauty Pop-up and Shiseido Forest Valley in collaboration with The Shilla Duty Free, Singapore Changi Airport, and Jewel Changi Airport Devt.
The Shiseido Sense Beauty Pop-up, which was in place from early May until the end of June, gave travellers a glimpse into Shiseido's SENSE multi-sensorial art installation at Jewel Changi Airport. The pop-up was located outside the main Shilla Duty Free store in Terminal 1 and featured augmented reality technology that allowed consumers to discover Shiseido's new Ultimune, Sun Care, and White Lucent ranges in an immersive way.
The experience began with the guests' mobile phones. After registering on the website, they followed a digital map which led through a series of engagement zones where virtual reality meets real life. The first stop was 'The Beauty Forest' where Quantum Human Scanning technology created personalised avatars that then sent an animated video of the avatars flying through the Shiseido Forest Valley to guests' emails.
The Beauty Escape used a combination of sound and scent to create an environment of calm, utilising headsets to listen to soothing forest harmonies, composed by sound artist Yota Morimoto. The music was accompanied by a delicate spritzing of aromatic rose and lotus, the key fragrance notes for Shiseido's Ultimune Range.
Finally, the Shiseido Sense Beauty Pop-up ended with 'The Beauty Bar', an augmented reality zone where guests could discover the Shiseido Ultimune Range through the screens of their mobile phones. Shiseido Beauty Consultants conducted detailed skin checks, so guests could learn more about which Shiseido products have the most benefits for their specific skin types.
The art project, 'S E N S E', which was announced in Cannes last year and opened at Jewel Changi Airport's Cloud9 Piazza in April, is inspired by an appreciation of nature in Japanese culture.
The interactive art installation embraces digital technology to allow visitors to explore the Japanese sense of beauty through art as they embark on the walking trail, surrounded by the Forest Valley, one of Singapore's largest indoor gardens.
For Shiseido, the partnership ties in with its strategic approach to create more meaningful and engaging experiences for customers, beyond traditional retail.

The Moodie Davitt eZine
Issue 264 | 16 July 2019
The Moodie Davitt eZine is published by The Moodie Davitt Report (Moodie International Ltd) every month.
© All material is copyright and cannot be reproduced without the permission of the Publisher.
To find out more visit www.moodiedavittreport.com and to subscribe, please e-mail sinead@moodiedavittreport.com