Profiling the world's top travel retailers
---
Although Lagardère Travel Retail slips from third to fifth in our rankings, it does so with a strong 2018 performance, after posting full-year managed sales (including joint ventures) of €4,200 million, a healthy rise on last year's figure of €3,917 million. This excludes the figure of €700 million from food & beverage, which was a solid contributor to the Lagardère Group-owned division's total sales of €4.9 billion in the year.
Organic growth (8.8%) buoyed the business, as did new stores and contracts that will feed into this year's figures.
Notably, in 2018, the group reached €2 billion in managed sales from its duty free and fashion arm for the first time, thanks to steady like-for-like growth and the integration of several major contracts won in 2017 – in Geneva, Senegal, Saudi Arabia and Hong Kong.
At the latter location, the ambitious JV between Lagardère Travel Retail and China Duty Free Group opened its fully remodelled Duty Zero by cdf stores last summer, in a key development.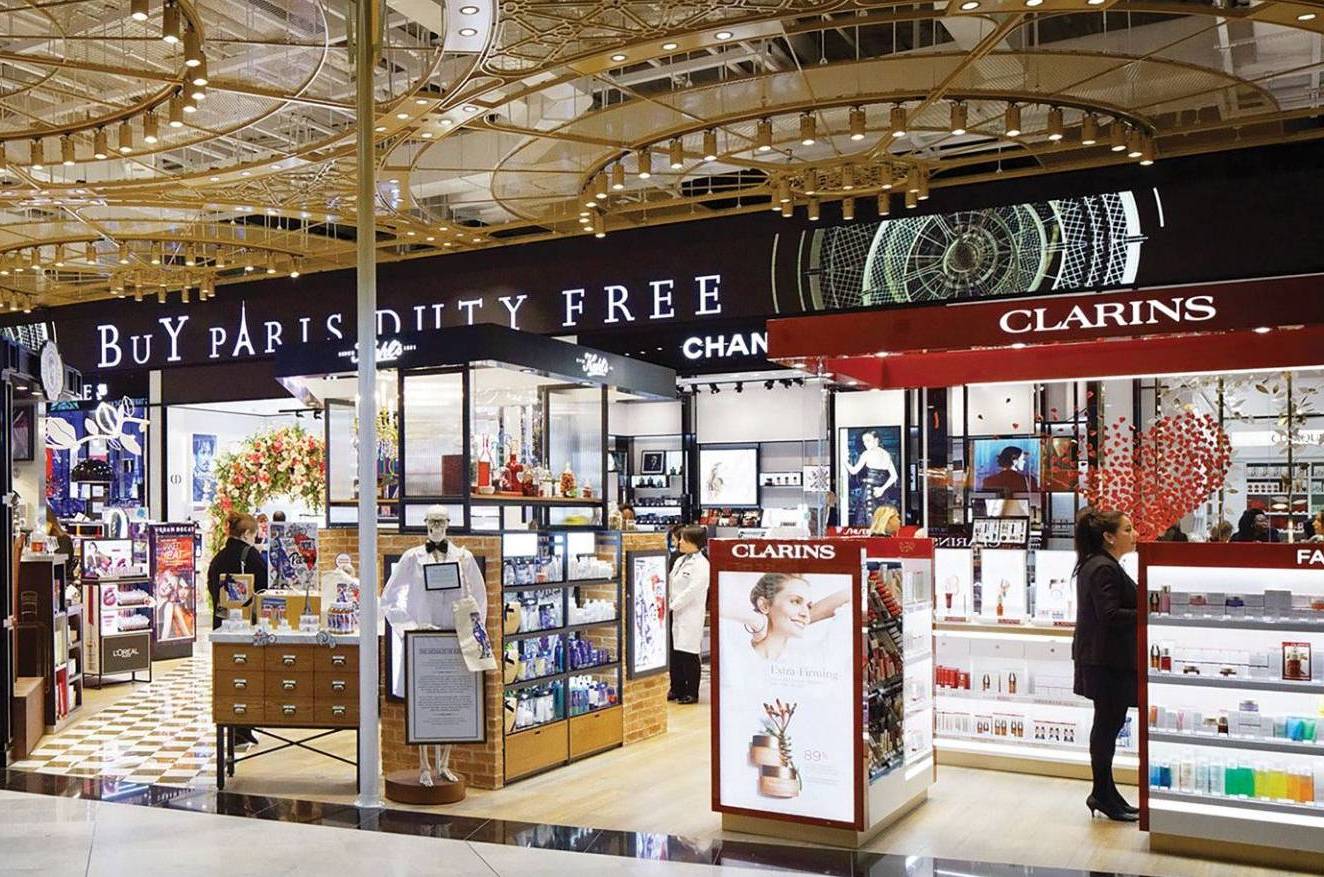 Lagardère Travel Retail: Organic growth and new concessions lifted the retail business in 2018; pictured is the 'New Age Beauty' concept at Paris Charles de Gaulle Airport, Hall K, which opened in early 2018
The Paris-based travel retailer also struck new contracts in 2018 for duty free in Gabon (Libreville Airport), and for fashion in Vienna and Beijing Daxing (China).
The company also launched the Beauty New Age concept in Paris airports – the new approach to beauty in travel retail, which includes its 'phy-gital' experience for travellers. Expect to see this take shape across the network, where appropriate.
More recently, Václav Havel Airport Prague named incumbent Lagardère Travel Retail as the winner of its ten-year duty free concession, following a tender. It defends a position at a key Central European airport, where the company will operate 24 retail units across 4,372sq m of space.
And in the same month in which we went to press on this edition, Lagardère Travel Retail was awarded the multi-category retail and F&B contract for the new Satellite Terminal at Shanghai Pudong International Airport. That contract covers more than 30 retail outlets across over 3,000sq m in the latest big concession development at what is already China's second busiest airport.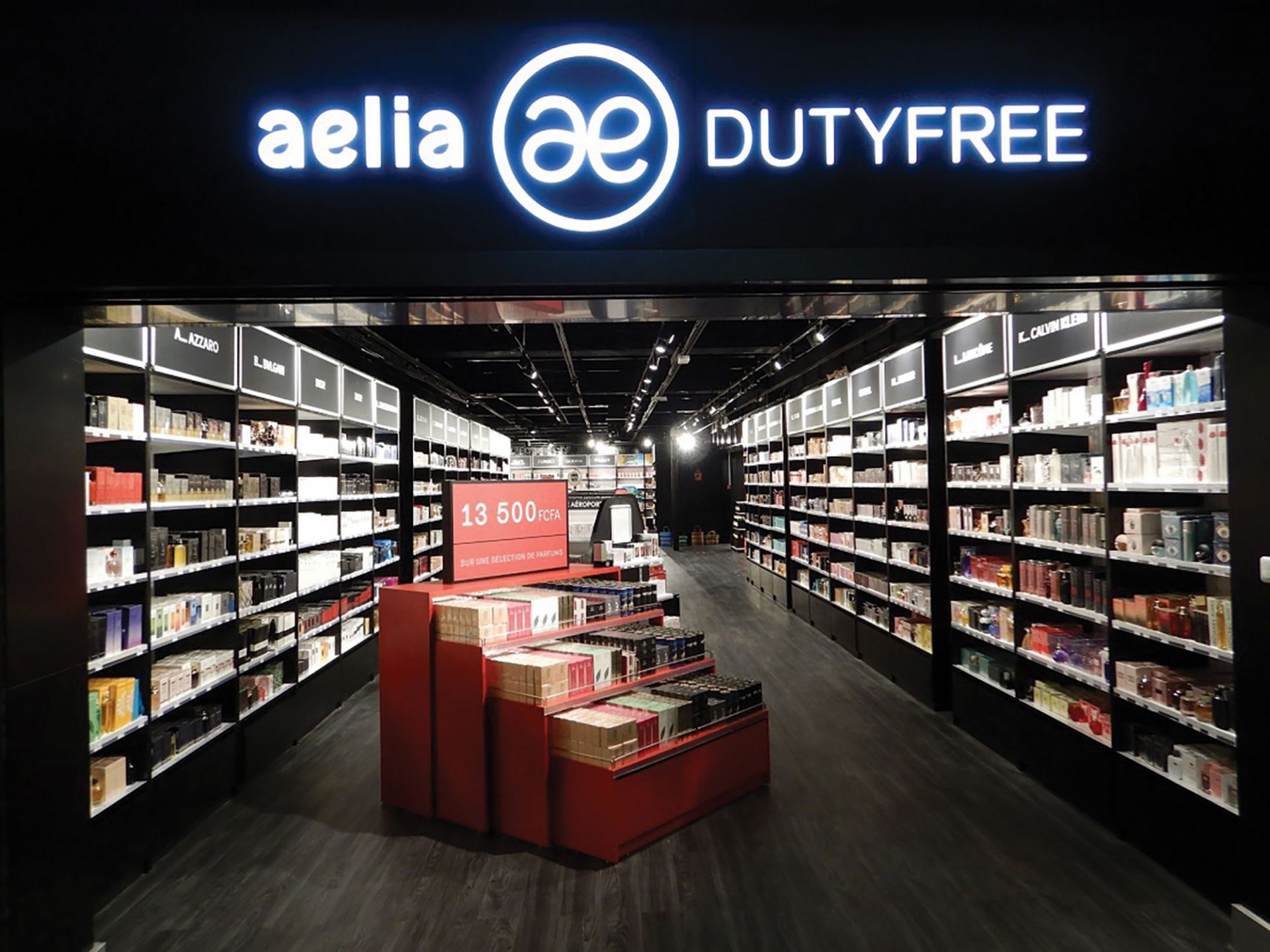 Aelia Duty Free makes its debut at Libreville Airport; African expansion is firmly on the retailer's agenda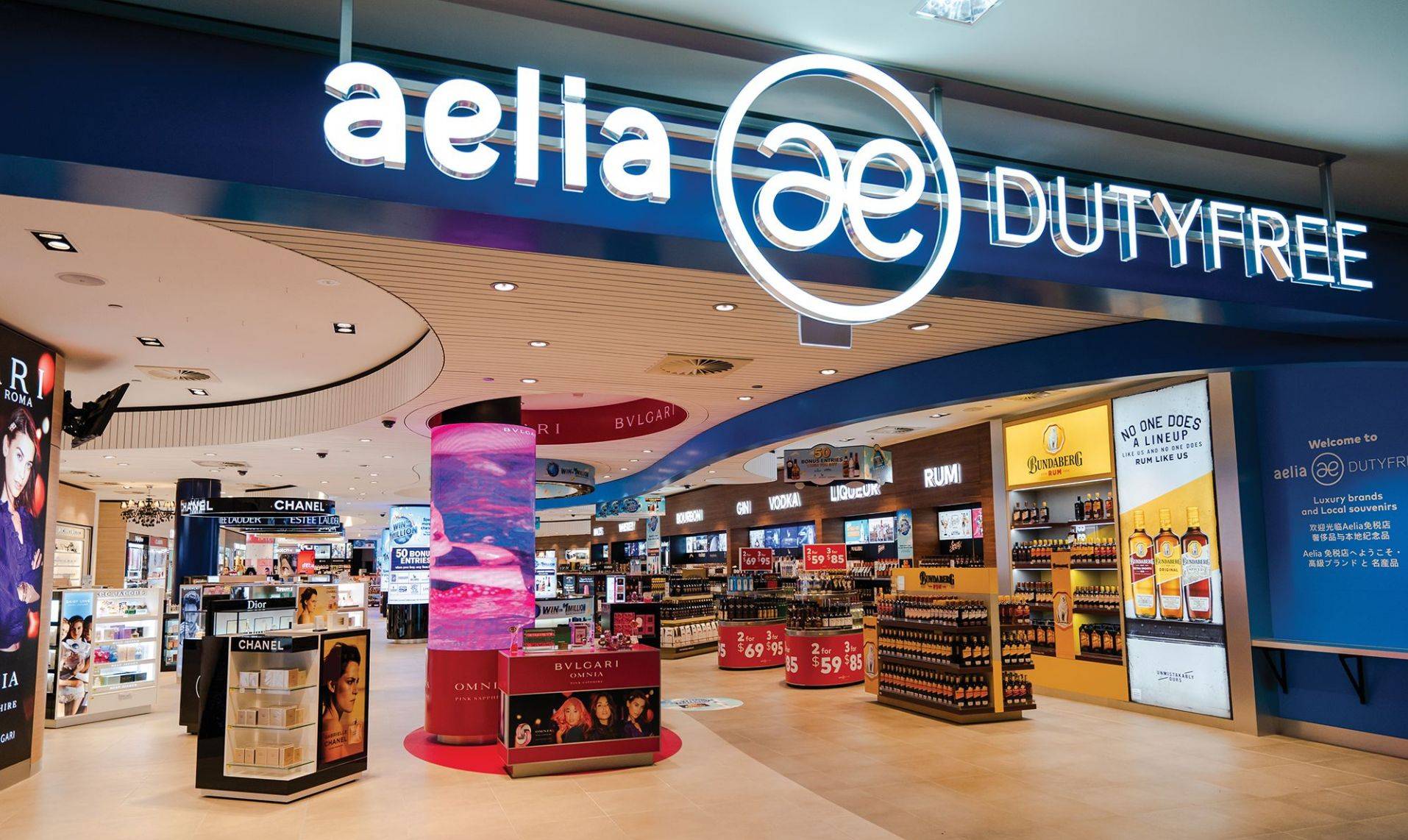 Australasian ambition: Lagardère Travel Retail last year completed the upgrade of its Aelia Duty Free network at Cairns International
Lagardère Travel Retail is now not only a pure play travel retailer after divesting its remaining distribution activities, it is firmly positioned as a core business within Lagardère Group (along with Lagardère Publishing). That internal support for its expansion plans was underlined with last year's swoop for North American F&B specialist Hojeij Branded Foods, now part of the Dining Division (figures not counted here).
There is room for further top-line growth too. The rapidly growing Asia Pacific market accounted for 13% of turnover in 2018, a figure the company has its sights on building.
The planned opening of stores at Abu Dhabi International Airport's Midfield Terminal by year-end, with sales valued at €2.1 billion over ten years, adds further shine to Lagardère Travel Retail's potential.
Beyond that, delivering on the goal of making Paradies Lagardère a North American leader, adding more concessions gains and selective M&A activity can all help reinforce Lagardère Travel Retail's presence towards the top of our list.

The Moodie Davitt eZine
Issue 264 | 16 July 2019
The Moodie Davitt eZine is published by The Moodie Davitt Report (Moodie International Ltd) every month.
© All material is copyright and cannot be reproduced without the permission of the Publisher.
To find out more visit www.moodiedavittreport.com and to subscribe, please e-mail sinead@moodiedavittreport.com