---
Mars looking to improve earth


Duty Calls shines a light on some of the most laudable examples of altruism and sustainability within the travel retail industry by companies that go beyond the call of duty. In this issue, we look at Mars Wrigley International Travel Retail clearing plastic from Noordwijk beach in the Netherlands.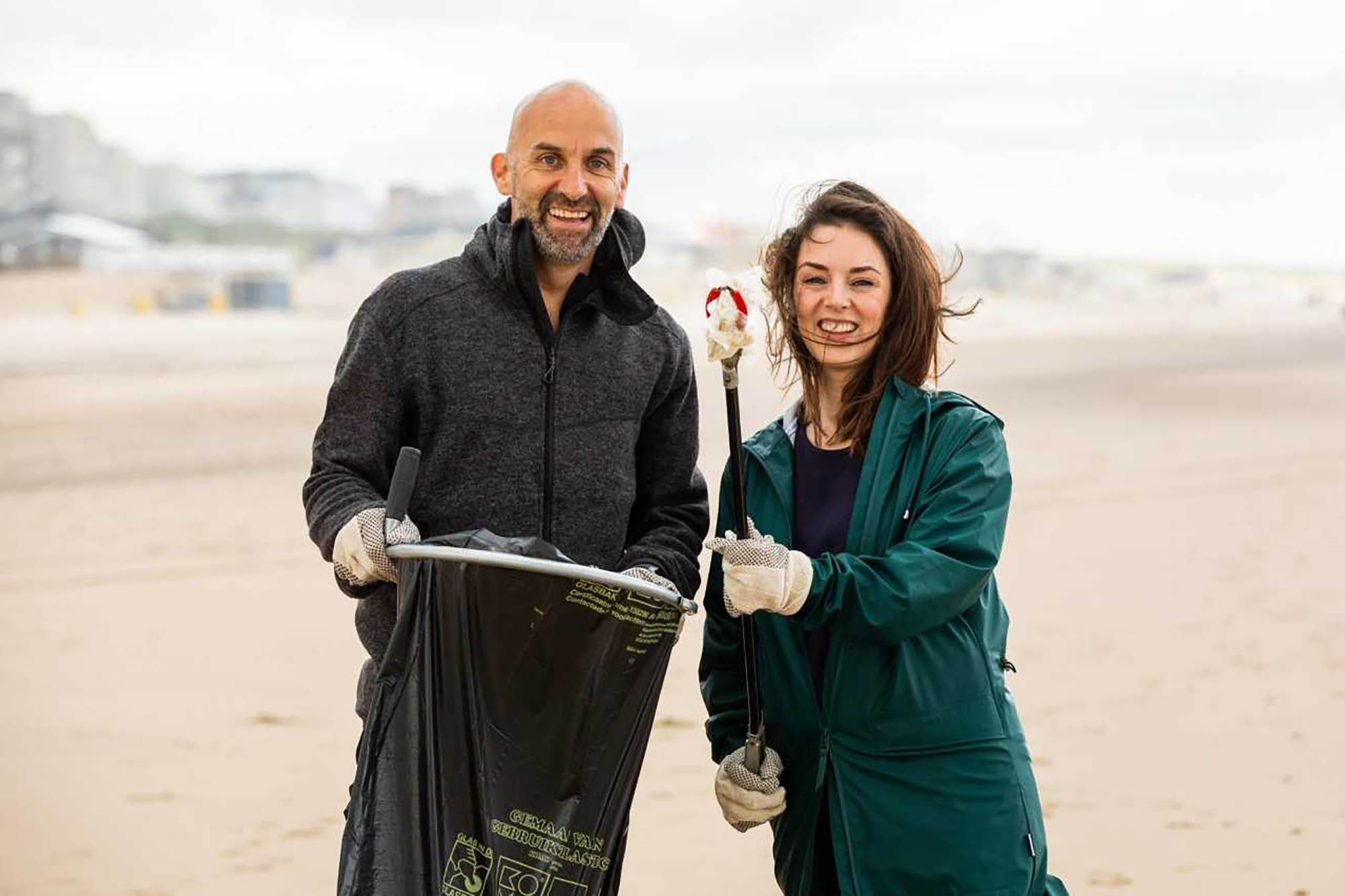 No plastic, fantastic: Mars Wrigley ITR General Manager Gary Clarke and Confectionery Corporate Affairs Director Global Travel Maud Geerbex
As Mars Wrigley looks to have 100% recyclable packaging by 2025, Mars Wrigley International Travel Retail (ITR) took a hands-on approach to existing plastic waste.
The team donned gloves, took up buckets and tools and spent two hours clearing the shoreline of plastic waste. This was preceded by a learning workshop – delivered by a Mars Wrigley packaging innovation expert – about the issues and dangers of plastic waste.
"The Mars Volunteer Programme encourages our people to dedicate some of their working time to help improve communities and, because packaging waste is a topic close to the hearts of our people, this year we chose to help clean a beach," said Mars Wrigley ITR General Manager Gary Clarke.
"At every opportunity, businesses should be considering how they positively impact people, society and the planet. Every little action really does help and at Mars Wrigley we recognise that we have an opportunity – and responsibility – to act now."
Pick 'n' fix: Team members spent two hours cleaning the shoreline and removed several buckets of plastic rubbish from the popular beach
The Moodie Davitt eZine Duty Calls feature series highlights environmental and socially responsible initiatives around the globe where people and the planet are the priority. If you have CSR projects, big or small, that you would like featured in Duty Calls, please contact Jason Holland at Jason

The Moodie Davitt eZine
Issue 264 | 16 July 2019
The Moodie Davitt eZine is published by The Moodie Davitt Report (Moodie International Ltd) every month.
© All material is copyright and cannot be reproduced without the permission of the Publisher.
To find out more visit www.moodiedavittreport.com and to subscribe, please e-mail sinead@moodiedavittreport.com