Profiling the world's top travel retailers
---
Premiering the Power of 8, after CDF-Sunrise Duty Free partnered with eight beauty brand houses for a stunning new retail arena at Beijing Capital International Airport T2 (video courtesy of CDF-Sunrise Duty Free)
It has been another landmark year for China Duty Free Group (CDFG), as China's pivotal role in defining the future of travel retail was rubber-stamped. CDFG confirmed full-year sales of CNY34.48 billion, which translates to €4,394 million at 31 December exchange rates, and represents a momentous surge of 118.78% year-on-year, according to the company.
The integration of Sunrise Duty Free (Shanghai), which complements the earlier acquisition of Sunrise Duty Free (Beijing), played a big part in delivering that growth.
So too did the rapid expansion of CDFG's overseas footprint with the opening of the fine new Duty Zero by cdf stores at Hong Kong International, in partnership with Lagardère Travel Retail, cementing CDFG's status at one of the great regional hubs.
More recently, CDFG revealed plans to move into the Hong Kong off-airport market, with an initial perfumes & cosmetics multi-brand store in the new extension of Citygate Outlets in Tung Chung on Lantau Island.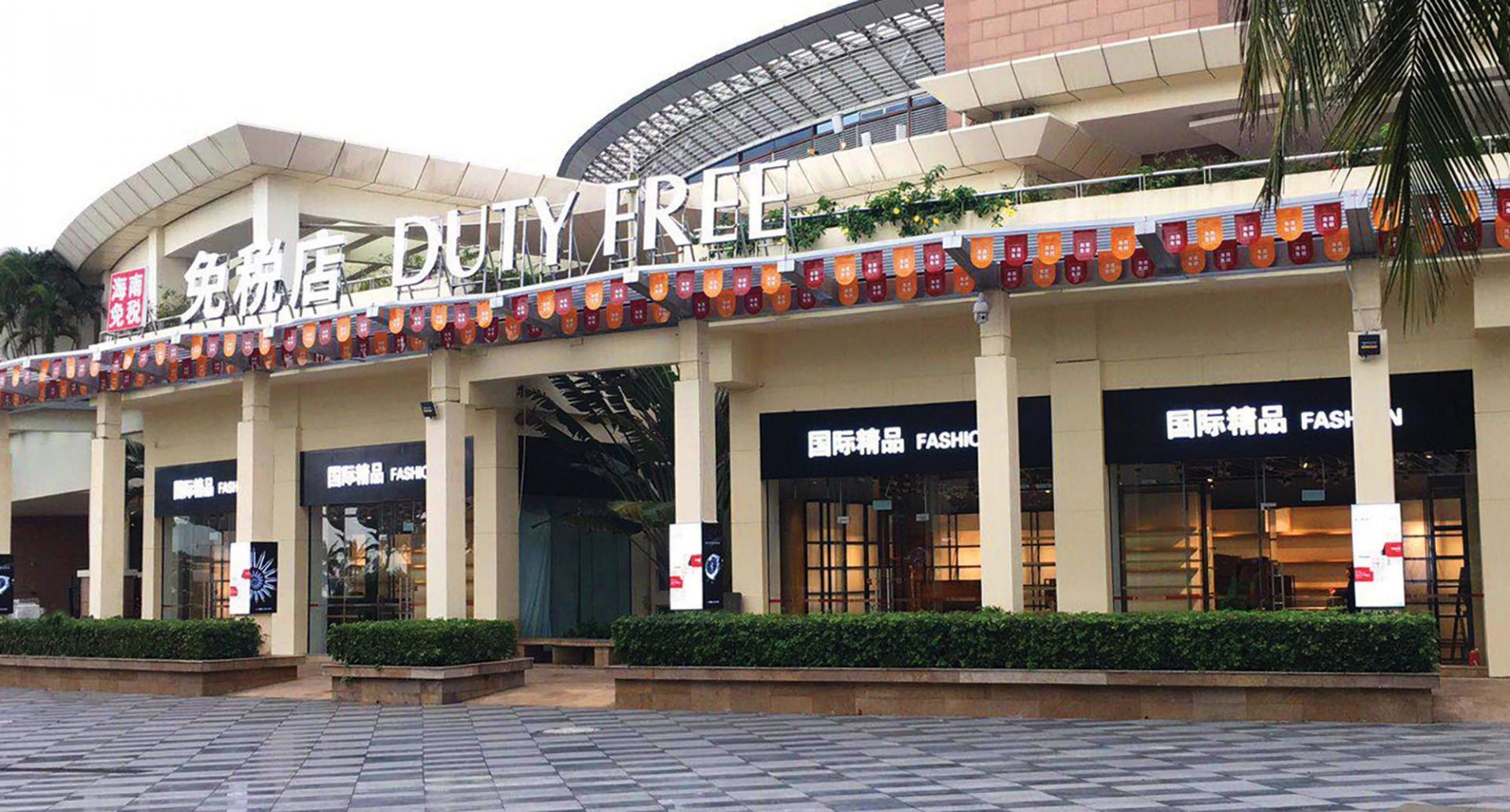 Qionghai Bo'ao Duty Free Shop (above) and Haikou Riyue Plaza Duty Free Shop are among the latest additions to Hainan's booming offshore duty free shopping sector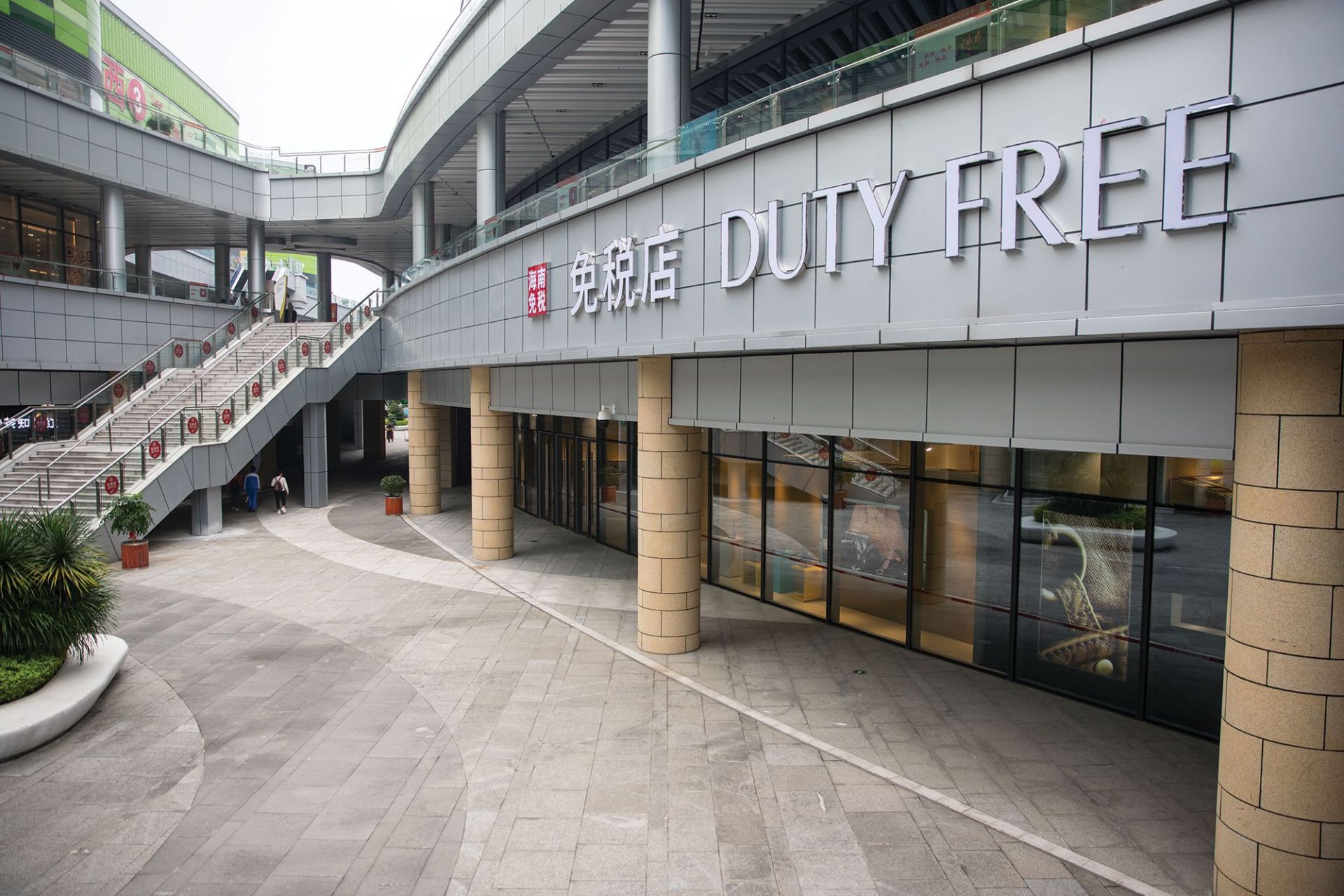 In another key move away from the Mainland, China's travel retail powerhouse struck a key contract in Macau in early 2019, with a deal that will see it open a flagship downtown store in H2 2019 at the Grand Lisboa Palace in Macau – CDFG's first downtown store in Macau. It already operates at Macau Airport in partnership with King Power Group (Hong Kong).
Progress at home has been even more spectacular. CDFG and Chinese ecommerce giant Alibaba Group signed a memorandum of strategic cooperation on 20 November that has huge repercussions for Chinese travel spending in the future. More of that spending is likely to come within China, with CDFG outlining ambitious plans to expand, backed by government support for its offshore duty free business, bolstered most recently by increased shopping allowances.
CDFG/Sunrise Duty Free (Shanghai) Co Ltd captured the key Shanghai Pudong and Hongqiao airport duty free contracts, a move complemented by several arrivals duty free contracts at Chinese airports and further expansion in the growing cruise sector.
The downtown sector is another with vast potential, believes CDFG management, and the company is backing its high ambitions with big investment.
In recent months the company has completed downtown store openings in the key Southeastern cities of Xiamen and Qingdao, upgraded its presence in the coastal city of Dalian with a refurbished 500sq m off-airport store, and opened a 513sq m downtown duty free store in Beijing, at the Blue Harbor shopping centre.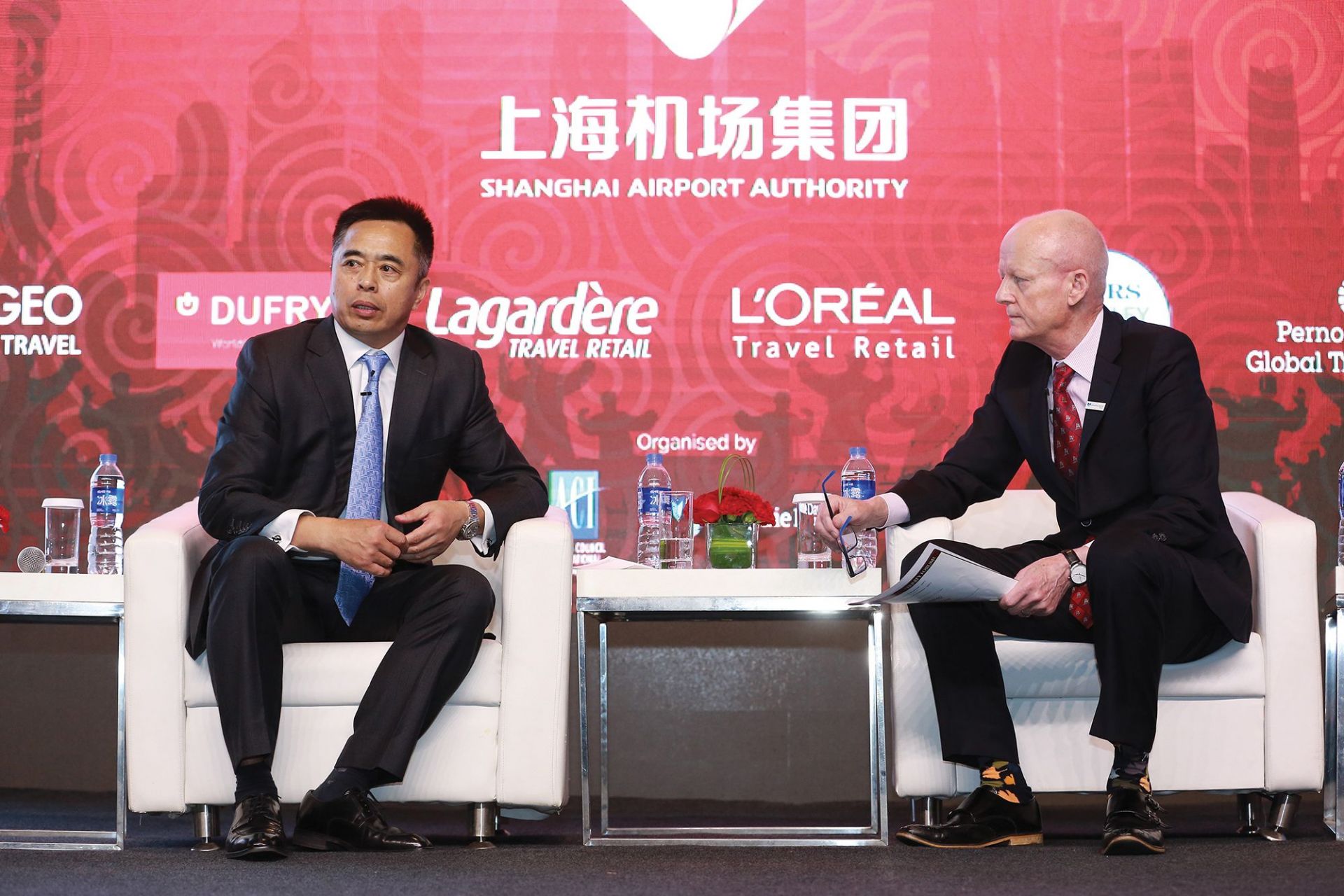 Thought leadership: CDFG President Charles Chen discusses the huge potential of China's travel retail market with Martin Moodie at The Trinity Forum in Shanghai
Looking to the long term, one of the biggest developments was CDFG's capture of the ten-year contracts for liquor tobacco and food/confectionery, plus beauty and fashion respectively, at the new Beijing Daxing International Airport, scheduled to open in late September this year.
With that project, CDFG gains access to an airport that will eventually have seven runways and over 100 million passengers a year, making it one of the world's largest. Given its stellar rate of growth, expect CDFG to cement its place within the world's top five travel retailers in 2019 and beyond, as it seeks to deliver on the rich promise of the Chinese travel market, at home and abroad.

The Moodie Davitt eZine
Issue 264 | 16 July 2019
The Moodie Davitt eZine is published by The Moodie Davitt Report (Moodie International Ltd) every month.
© All material is copyright and cannot be reproduced without the permission of the Publisher.
To find out more visit www.moodiedavittreport.com and to subscribe, please e-mail sinead@moodiedavittreport.com