Keynote interview: Vincent Boinay (continued)
---
A look into
the future – today
[Picture: ©Florence Delaby]
As we pull into the cramped car park outside an unmarked building in Clichy, Paris, it seems unlikely that we've arrived at one of the most state-of-the-art R&D facilities in the consumer goods world.
But behind the austere unbranded doors of this unprepossessing building in a Parisian suburb sits the L'Oréal Group's Retail Lab (top picture), home to some of the most advanced, technologically daring concepts in the global beauty industry. Here sits a creative think tank, an R&D epicenter, for the world's beauty giant, housing ideas and concepts that once tested and proven will be rolled out to L'Oréal businesses and stores all around the globe.
So new and groundbreaking are some of the concepts that in some areas I am not allowed to take photographs. "Here we have the best tool for the retail designers and for our teams in the world – it's incredible," says L'Oréal Travel Retail Managing Director Vincent Boinay with a wave of his arm as we step inside the building. "And it's a reality. This is where we are developing this idea of limitless beauty.
"It's all about personalisation, about creating different experiences, about sustainability," he continues.
A fascinating hour-long tour takes in the Fab Lab, the Innovation Lab and several other creative zones, all designed to ensure that L'Oréal retains its creative advantage in a beauty industry that is moving at breathtaking speed.
Customisation and personalisation of products and of the in-store experience is a pervading theme, whether it's curating your own foundation or choosing your own ribbon to wrap a purchase.
"You can design your own products," says Boinay. "We can really tailor the offer [to the purchaser or the recipient of the purchase].
"That's very interesting because you know that, especially in our travel retail industry, gifting is paramount to success and is what the customer is asking for."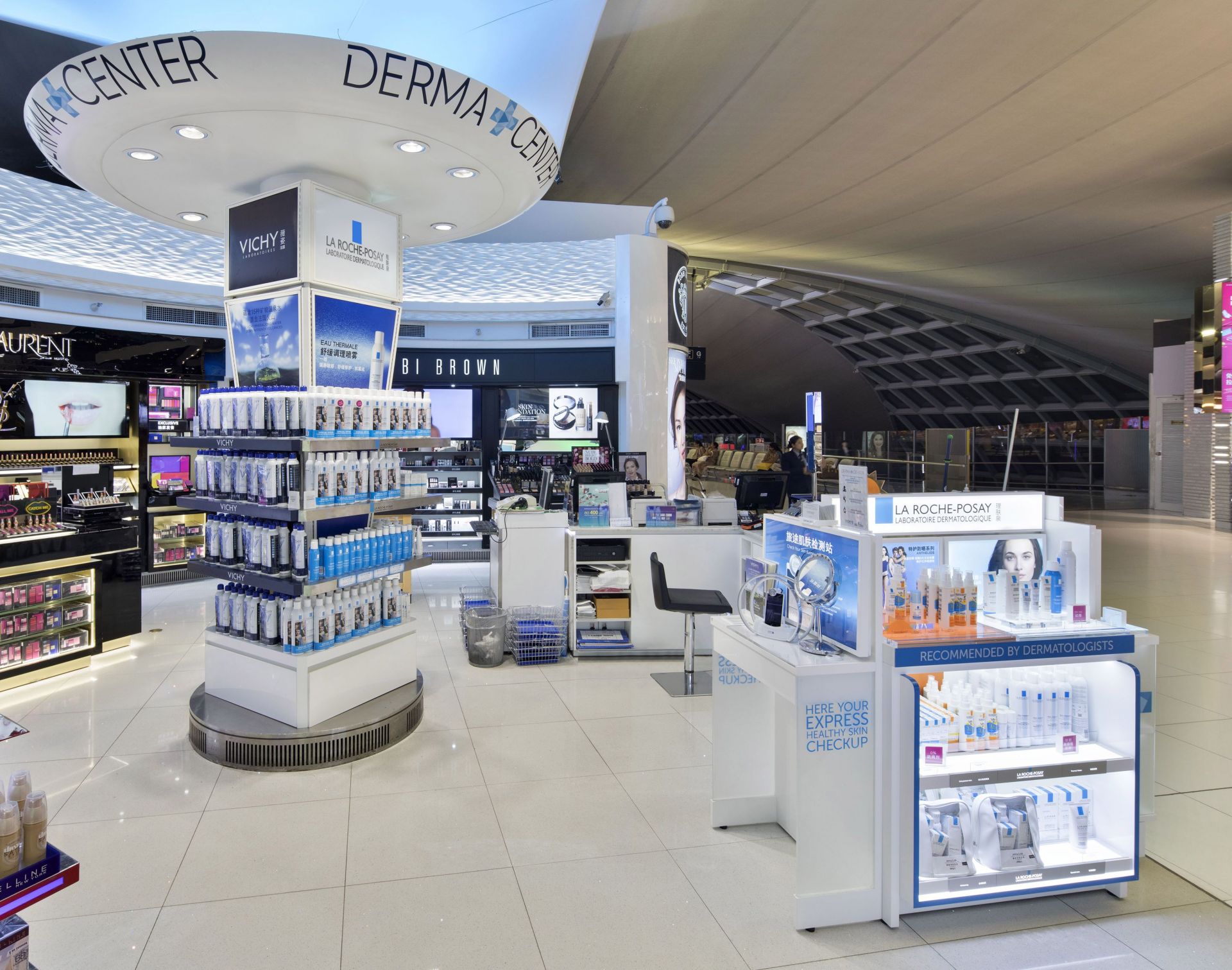 Research and development has been key to the rapid emergence of the dermacosmétique category
He shows me a concept already rolled out in local market flagship stores for Le Teint Particulier, which allows the consumer to purchase their own foundation, in their preferred shade, in a personalised box. In an age of disruption and a heightened sense of individuality, L'Oréal is focusing as never before on a one-to-one approach in-store. This is where much of that thinking starts.
We head to the 'Fab Lab', one of four separate laboratories. Here the L'Oréal technicians and designers – edgy, smart, young, most looking as though they belong at Apple or Google HQ or a consul games developer – realise and develop mock-ups across disciplines from packaging to merchandising to technology to store fit-outs. Want to test new chair designs for beauty treatment counters? No problem. Courtesy of a 3D printer, the Lab can deliver in ten minutes what might take an agency six weeks.
As Boinay notes, technology is key to L'Oréal's future. But not technology for technology's sake. It must enhance the physical and sensorial experience instore and immerse the consumer in the beauty experience. This, after all, is the phygital age.
He tells me about Modiface, acquired in early 2018, which allows users to visualise different makeup and hairstyles. Before the sale, the company had worked with L'Oréal on the launch of its Style My Hair mobile app, which lets users test different hairstyles.
According to media reports, Modiface manually annotated 22,000 facial images to create the experience.
Can this be deployed in travel retail, I ask? "This will be deployed in travel retail," replies Boinay with a smile.
The gleaming in-store fittings and furniture at the first standalone Lancôme Absolue boutique (with CDF-Sunrise Duty Free at Beijing Capital International Airport Terminal 2) would have been developed back at the Retail Lab in Paris
We are led into a room containing over 3,000 references of various materials – all selected with sustainability in mind.
"These are all the materials of the future," says Boinay, gesturing around him. "Some will not be used now but maybe we can use them in one year, two years, five years.
"We understand the problem of sustainability, so here we have real solutions. If, say, you are a designer and you want to design a new material for a launch and you want it to be sustainable, you can go to our computer where we have the references and then you come here and feel the material.
"It's absolutely fantastic. Before, you had to call an agency. And in two, three, four weeks you got something. Here, you see it in minutes."
The Retail Lab also tests gondolas, retail design, merchandising techniques, diagnostic tools and much more.
"As you see, there are so many innovations," reflects Boinay. "Some might be for, say, 2022, some are even for ten years out."
L'Oréal Travel Retail sometimes brings its key retail partners here, he explains. "Actually, it does change the way you discuss and prepare for the future. It's better than just talking in a meeting room."
Far better. For if you're talking about the future, what better solution than to see it? Today.
Lancôme has begun a blockbuster travel retail roll-out and activiation campaign of its newly formulated Advanced Génifique Serum, following the domestic launch in August.
The launch is a top priority for L'Oréal Global Travel Retail. As reported, the new serum's introduction coincides with the tenth anniversary of the hugely successful Advanced Génifique. The original line had sold over 25 million bottles worldwide by the time the line extension was announced in July (and probably a lot more since based on our recent Jessica's Secret Index skincare rankings).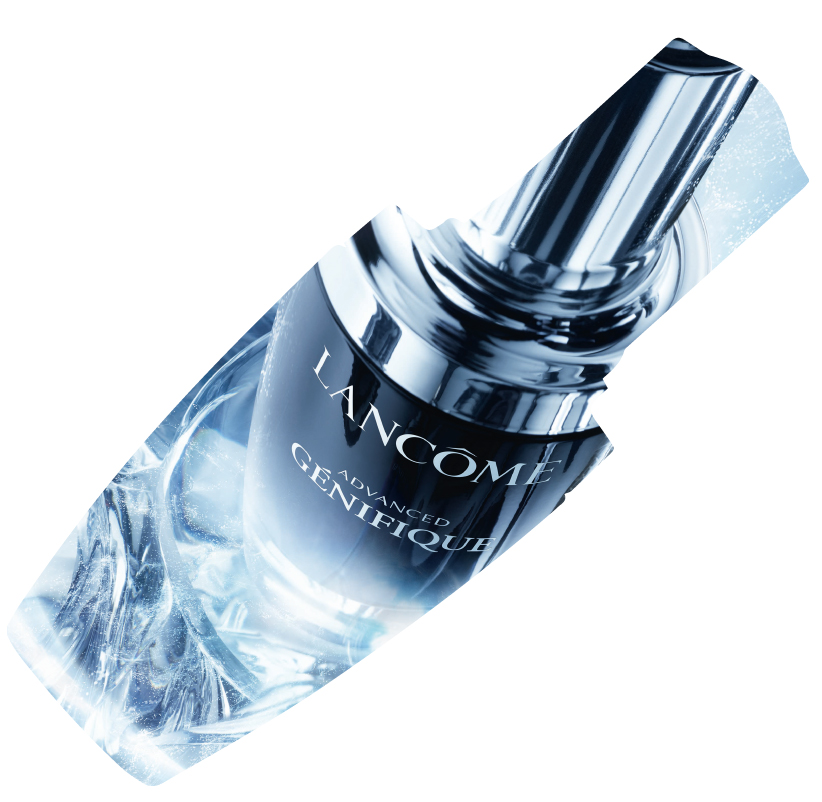 Advanced Génifique will be highlighted in travel retail, particularly from October, through a series of eye-catching pop-ups in Asia Pacific locations (for example within the atrium space at T Galleria Beauty By DFS, Hong Kong, Causeway Bay). An innovative 3D media campaign will also be launched in selected Asia Pacific locations
The new formula is the culmination of 15 years of microbiome research — and delivers essential resources such as sugars, amino acids, and lipids to help protect, regulate and repair skin. The prebiotics provide a vital source of nutrients for microbiome bacteria, while the probiotics provide overall skin health benefits.

The Moodie Davitt eZine
Issue 267 | 17 September 2019
The Moodie Davitt eZine is published 20 times per year by The Moodie Davitt Report (Moodie International Ltd).

© All material is copyright and cannot be reproduced without the permission of the Publisher.
To find out more visit www.moodiedavittreport.com and to subscribe, please e-mail sinead@moodiedavittreport.com